7 Best Online Brokers for Free Stock Trading in 2023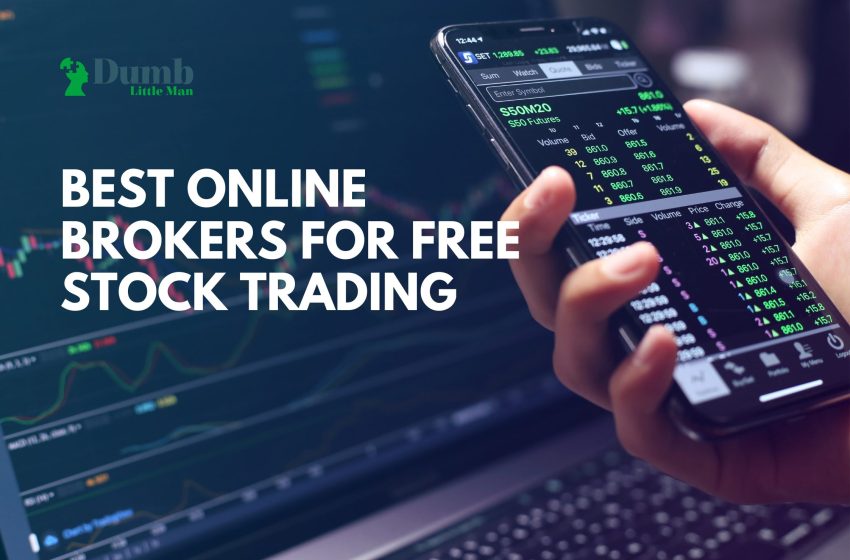 Want to jump straight to the answer? The best Stock Brokers are Tradestation and Tradier
The #1 Stocks and Forex Trading Course is Asia Forex Mentor
The technological advances in today's world have increased the accessibility and flexibility of stock trading. The new developments have made trading quicker, easier, and cost-effective such that now a large number of people are engaging in stock trading, and the market is growing rapidly.
Several online brokers offer the best stock trading platforms that are free of cost and assist you in building wealth through stocks and bonds. Some of these best online brokers are explained in detail in this article so that you can analyze and choose the broker that best suits your needs.
7 Best Online Brokers for Free Stock Trading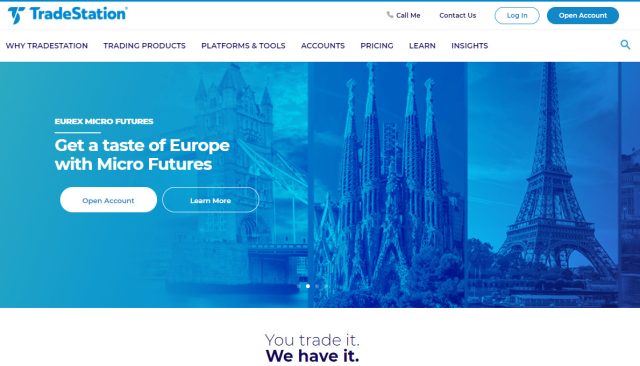 For all active traders in the stock market, Tradestation is the most preferred and suited online broker that offers commission-free trading with advanced tools. It offers numerous tradable securities, including stocks, mutual funds, bonds, and cryptocurrencies.
Although Tradestation used to be a top choice for all professional and serious traders, now it has become a more popular and in-demand trading platform for even regular investors. This is due to the reduction of trading costs that has enabled regular investors to benefit from the platform's high-octane tools.
TradeStation offers commission-free stock and ETF trading on its web and mobile app. Moreover, additional features of Tradestation include a no-fee Futuresplus platform to deal with institutional-grade Futures, a platform for crypto trading (TSCrypto) having enhanced routing and interest in crypto holdings, and a type of practice platform to test and plan your trading strategies without risking your money. However, this online platform does not provide no-transaction-fee mutual funds.
Broker
Best For
More Details


Range Platform
Read Review




securely through TradeStation website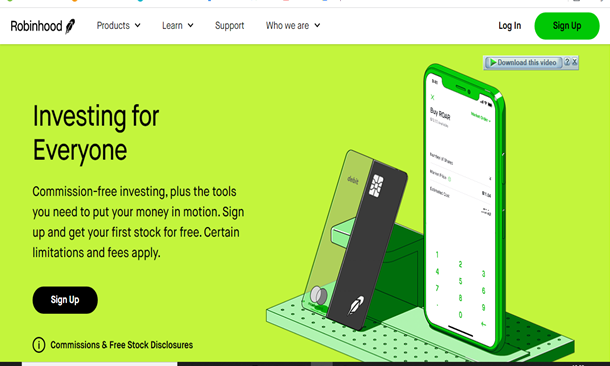 While Robinhood is new in the industry, it has still managed to make a buzz and is being widely used by investors all around. It is primarily a trading platform for beginners and those wanting to invest quickly and without any hassles.
The broker targets youngsters who want to invest in small amounts and offers simple and user-friendly app and website functionality. Robinhood is a platform where you can also trade in cryptocurrencies, whether it's Ethereum, Bitcoin, or any other cryptocurrency. Moreover, you can also benefit from its expanded options trading platform, which has been attracting several option traders.
The broker also features enhanced cash management as well as recurring investments, which allow you to invest fixed amounts at a set time. However, Robinhood offers limited educational resources and research tools.
Broker
Best For
More Details


Beginners
Read Review

 




securely through Robinhood website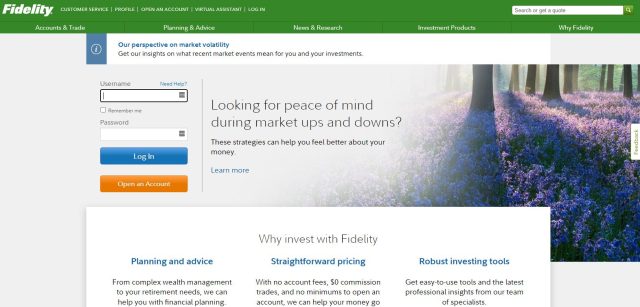 Fidelity is the best online broker for investors starting to trade and has also been named as the most preferred for retirement investing. Having no trade commissions, excellent research tools, and no-transaction-fee mutual funds, this is one of the highly-rated online brokers.
It features an easy-to-use platform that is customizable to allow advanced usage for experienced traders. The Fidelity broker is most famous for its mutual funds' investments, where it wins big in every fund category. These no-transaction-fee funds include Fidelity Zero Index Funds without an expense ratio and any minimum investment requirement.
In addition, the Fidelity broker offers trading in fractional shares and options. However, it lacks future trading and Forex trading options. The platform can be accessed and used by beginners and experienced traders and is a good source for research and data and retirement planning.
Broker
Best For
More Details


Mobile Trading App
Read Review

 




securely through Fidelity website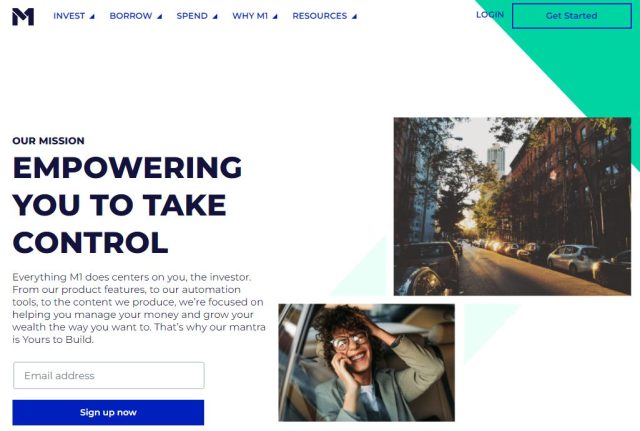 M1 Finance is a perfect blend of automated investing and portfolio customization and is best suited for experienced investors. The platform offers a vast range of pre-built portfolios to choose from, along with an option to build their own portfolio from scratch.
M1 Finance is a cost-effective solution to portfolio management with borrowing and spending features. It enables investors to align their strategies with their preferences, diversification goals, and risk appetite. Once you set up your portfolio, M1 Finance monitors it and maintains a balance when more funds are added so that you don't drift away from the target.
Additionally, its features include fractional shares, minimized taxes, advisory or brokerage services, stock and ETF trades, smart transfers, and an M1 reward card that provides M1 plus members the benefit of earning 10% cash back for spending on investments made through the platform.
Broker
Best For
More Details


Customizable Robo Investing
Read Review

 




securely through M1 Finance website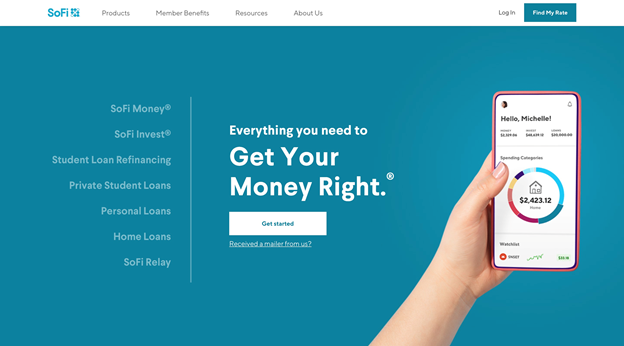 Sofi is another trusted online broker that provides beginners a trading platform for intuitive trading and for opening an active or automated investment account. It is an ideal platform to explore cryptocurrencies, and for stocks and ETF trades.
Although SoFi is a great brokerage for investors starting to trade, its limited features and few investment selections do not make it an ideal platform for advanced investors. Moreover, SoFi does not offer tax-loss harvesting. By offering brokerage services with no trading commissions on stocks and ETF trading, this online broker attracts a large number of first-time investors.
SoFi is a secure trading platform that ensures your data and transactions are not compromised. SoFi has procedures to hide your personal information and data from its partners and custodians and also has safety measures in places like two-factor authentication and SSL encryption.
Broker
Best For
More Details


Advanced Banking Products
Read Review

 




securely through Sofi website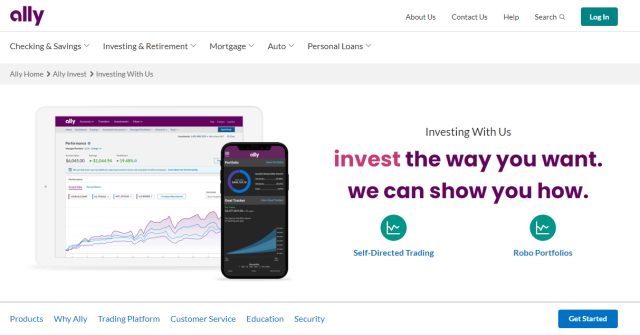 Ally Invest is another one of the best stock trading platforms that are commission-free and offer a wide range of tradable securities including stock and ETFs. It offers extensive research tools and eliminates the minimum limit requirement. With this platform, you can get access to no-minimum interest accounts.
Ally provides its users with the opportunity to trade in Foreign Exchange, mutual funds, and options along with stocks and ETF. The users benefit from zero commissions and low expense ratios. The broker is an excellent choice for passive investors due to the absence of any asset management fees and the accessibility to Forex trading and Future trading.
The website offers an easy-to-understand functionality where all your accounts related to the platform such as your bank accounts, loan accounts, and individual and managed accounts are all shown on its home screen. It also has an efficient mobile app that works well for the stock, ETF, and options, however, for mutual funds and fixed income trading, you will need to access the Ally website.
Broker
Best For
More Details


Socially Responsible Investment
Read Review

 




securely through Ally Investment website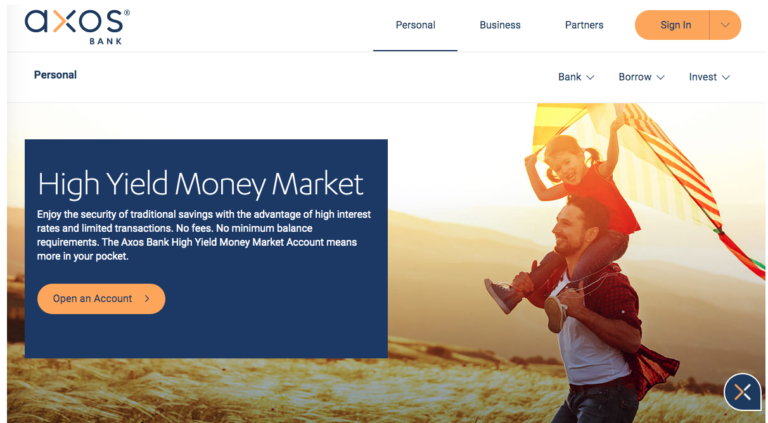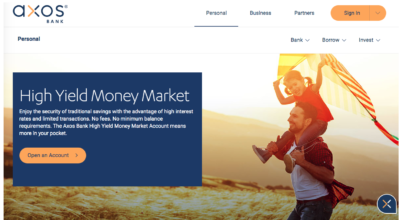 Axos Invest, integrated with Axos Bank offers a wide range of low-minimum mutual funds, Stocks, and ETF Trades. It is the best brokerage in terms of affordability. The platform provides the users with an easy-to-access and commission-free trade which is most beneficial to the current Axos customers and investors and serves as a one-stop shop for trading.
Using Axos, you can integrate your banking and invest through an easy integration process. You can sign up with Axos Bank and get access to bundled financial services in an easy and quick way. This allows efficient trading, transferring of funds, and checking account balances.
While Axos does not offer many products, such as Forex, Futures, and Fractional Shares, it gives you the opportunity to purchase mutual funds at a low minimum. It is a basic plan that is budget-friendly and efficient. For advanced tools, however, you will need a Premium Subscription.

| Minimum Deposit | Monthly Fee | Savings APY | More Details |
| --- | --- | --- | --- |
| $250 | $0 | 0.61% | Click Here |
How To Choose the Best Commission-Free Online Broker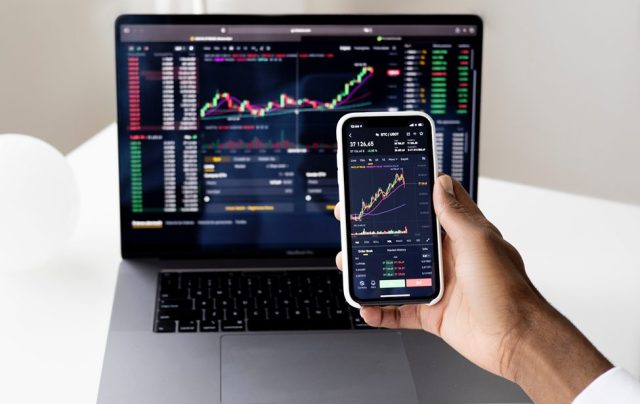 There are several online brokers that offer commission-free trading and are highly in demand. However, with so many brokers, finding the one that best suits your requirements becomes a challenging task. While no commission fee is a big advantage, there are other factors that can help you assess the suitability of a broker.
An online broker is a platform for investing in various stocks, bonds, and other financial instruments. A good online stock broker will provide you with investment advice, educational tools, market research resources, and advanced trading tools.
Moreover, the cost per trade, accessibility, the reputation of the broker, account minimums, technology, and investment options available are other key factors to consider before finalizing a broker for your investments.
An account minimum is the amount of money you must have in your investment accounts or bank accounts to continue to receive their services. You will need to consider the account minimums offered by the various online brokers as some might require a minimum only when you open an account, some may have a requirement of an account minimum for every month, and some brokers like Fidelity, might not require a minimum at all.
What are the Benefits of Commission-Free Trading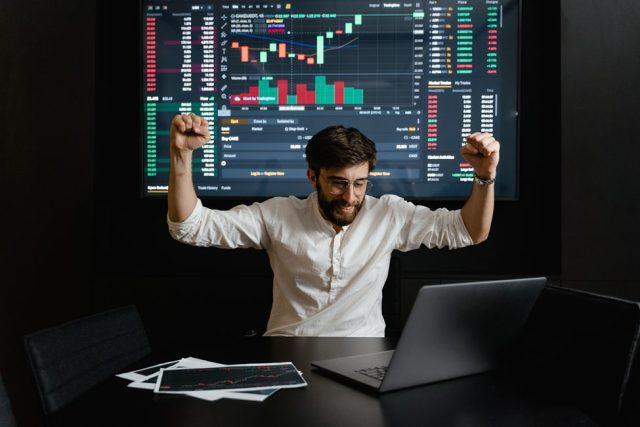 Since there has been a surge in the emergence of new trading platforms, the competition is increasing day by day. To counter this, and to emerge as the top online broker, most broker companies are introducing commission-free trading. This helps them retain investors and allows more returns to be earned with more money in the account.
Some of the top online brokers like Tradestation, Robinhood, and Fidelity are also offering commission-free trading on stock and ETF trades. If you are a new trader, making use of a no-trading commission broker is the best approach to trading as you will be having limited capital and will be able to earn higher returns.
Furthermore, those seeking a diversified portfolio can also use this opportunity to invest in multiple stocks without worrying about the commission fee.  For example, if you have $1000, you can invest these in 4-5 stocks and earn a greater return than a commission-charging trade that would take up $35 or more for every stock you invest in.
What are the Risks of Commission-Free Trading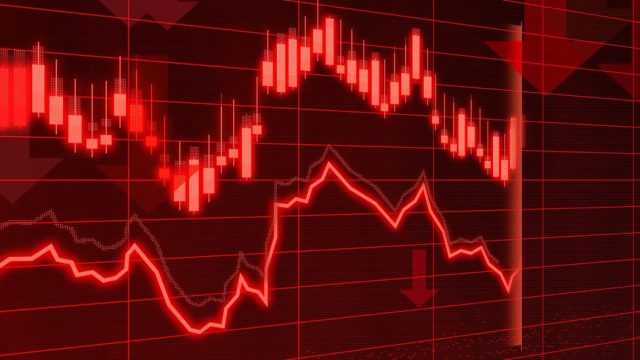 While commission-free trades seem to be in favor of the customer's interests, there are some downsides that the active traders and investors are unaware of. A commission-free online broker offers you commission-free trades, but how do they earn money? How does it work? What are the downsides? These are some questions that immediately pop up in your mind.
A zero commission mostly means a cut on the quality, the lack of available extensive resources and tools, and the absence of a good customer service to assist you in the process. Although hard to measure, even by advanced traders, a free stock trading platform will often execute a poor quality trade. It may not be a big issue for investors with large highly-liquid stock caps, but it is a factor to be considered by active traders.
Moreover, the free stock trading platforms mostly offer their services to beginners and new traders and thus provide limited resources and tools. For instance, they may not offer tools like direct order routing, research resources, and advanced charts. Furthermore, these brokers may lack good customer service and only offer email support rather than a 24/7 available team to cater to your needs.
Best Stock and Forex Trading Course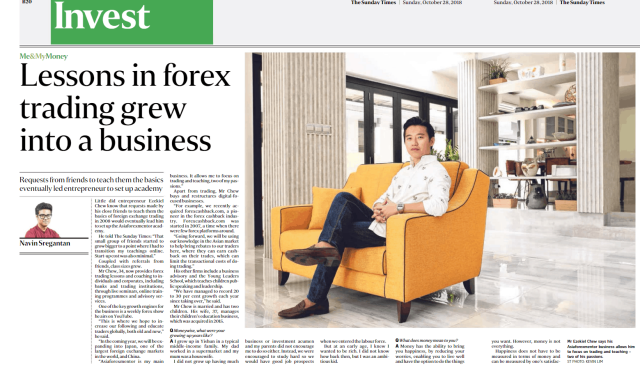 The best forex course which is most effective is provided by Asia Forex Mentor. Through this amazing course, traders do not just make some profit, on the contrary, the pro-traders make massive profits making 6 figures per trade, with the help of financial experts, every time through their amazing strategy of mathematical probability.
This may sound unrealistic and impossible. However, there is no miracle or bragging here but the magic of mathematical probability through, the proprietary system of the one core program provided by the Asia Forex Mentor. The one core program is the recipe for ingenious trading results to humungous profits. All of this is possible due to the expert traders and trainers of the one core program who have designed strategies and know-how to edge out the market every time from basic to advanced level.
The developers of the Proprietary One Core Program are not just ordinary traders but are financial experts equipped with research-based trading strategies. These trainers have years of experience behind banks and successful trading institutions. As a result, these experts have come up with a comprehensive trading course ranging from beginner to advanced level.
Moreover, the One Core Program is not just a set of strategies to learn from but a complete trading solution with expert advice and tweaks and customized expert solutions for every individual client whether a beginner or an experienced trader. Hence, the AFM Proprietary One Core Program is the ultimate solution to all your trading needs
| RECOMMENDED TRADING COURSE | REVIEW | VISIT |
| --- | --- | --- |
| | #1 Forex, Crypto and Stocks trading course. Ranked most comprehensive by Investopedia and Best by Benzinga. Free to Try! | |
Featured Investing Broker of 2023
Broker
Best For
More Details

Advanced Non US Traders
Read Review




securely through Avatrade website




Intermediate Non-US Traders


Read Review





securely through FXCC website






Overall Broker
Read Review





securely through Forex.com website




Professional Forex Traders

Read Review




securely through Interactive Brokers website



Broker
Best For
More Details

Advanced Traders
Read Review




securely through Tradestation website




Intuitive Platforms


Read Review





securely through Tradier website




Powerful Services at a Low Cost
Read Review





securely through Tradezero website




Professional Forex Traders

Read Review




securely through Interactive Brokers website



Conclusion: Best Online Brokers for Free Stock Trading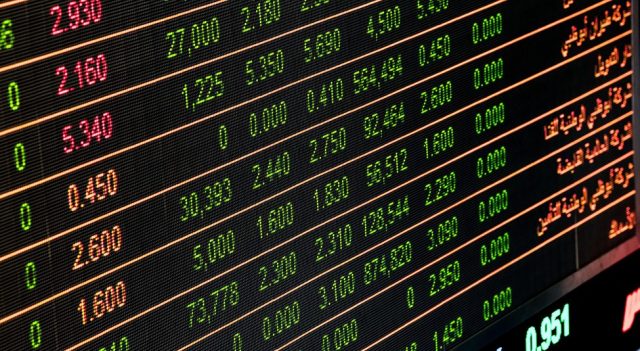 Due to the availability of a wide variety of online stock brokers, choosing a broker for your stock trading becomes a challenging task. Although the increase in competition and demand for online brokers has caused most brokers to offer no commission trading, there are yet various other distinct features to look out for when making the right choice.
The online brokers may be distinct from each other in terms of functionality, complexity, the technology used, efficiency, account minimums, resources and tools, and availability. Therefore, it is crucial to thoroughly assess each aspect of every broker and then select the one that best suits your needs and preferences.
Some brokers may give off bonuses and promotions, which may be based on your initial deposit amount. Others may offer advanced tools, research, and educational materials to increase your success rate in this fast-paced, active trading world.
Best Online Brokers for Free Stock Trading FAQs
What is a Brokerage Commission?
A brokerage commission is the fee a broker charges to carry out specialized services on behalf of clients and for the execution of transactions such as purchases and sales of securities like stocks and exchange traded funds. The fee may be a percentage based amount, a fixed amount, or a combination of both.
The commission varies depending on the industry and type of service. For example, in the insurance industry, a broker will charge you for finding the best insurance policies as per your needs and will represent the customer's interests rather than that of the insurer. On the other hand, in the financial industry, the broker will charge a commission for providing trading services and for maintaining and administering investments or other accounts.
Full service, online, and discount brokers are the main types of brokers that charge these commissions. However, there has been a latest trend in minimizing these commissions and costs to investors due to an increase in competition.
How do Commission-Free Brokers earn money?
Since there is no earning from commissions, free stock traders find other ways of earning an income. These include, interest revenues, premium services, and payment from order flow.
There are many ways through which the brokers can earn interests. As there are billions of dollars in investors accounts, a significant revenue in the form of interests can be earned. Moreover, margin interest can also be charged on marginal share purchases. To earn extra income, some brokers also offer loans, credit cards, and interest bearing savings accounts.
Premium services are offered, such as advisory services, wealth management, financial planning, retirement planning, and research. These are sometimes charged as a percentage of your assets and can sum up to a large amount of income for brokers.
Lastly, income is generated through order flow, where the brokers direct customer orders to liquidity providers and specific exchanges and charge a fee for it. The process involves the client placing an order with the broker, the broker directing it to a third party provider, and the third party paying the broker a fee for it.
| RECOMMENDED TRADING COURSE | REVIEW | VISIT |
| --- | --- | --- |
| | #1 Forex, Crypto and Stocks trading course. Ranked most comprehensive by Investopedia and Best by Benzinga. Free to Try! | |
Like this Article? Subscribe to Our Feed!
Wilbert is an avid researcher and is deeply passionate about finance and health. When he's not working, he writes research and review articles by doing a thorough analysis on the products based on personal experience, user reviews and feedbacks from forums, quora, reddit, trustpilot amongst others.