Top 12 Best Catholic Dating Sites and Apps Reviewed for 2022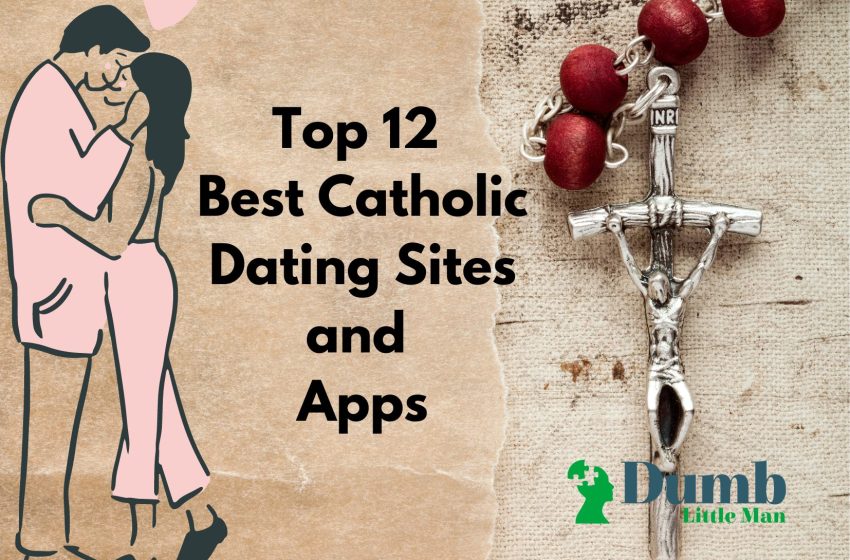 While Religion may not matter to some, it is the most primal topic to others. So, some individuals find it difficult to date outside their religion. It becomes even more difficult in a world where fewer and fewer people are devoted to religion.
However, hope is not lost as there are the best catholic dating sites and apps you can rely on to find a partner who shares your beliefs and values. We offer you our top picks, outlining their features, pros & cons, and membership options.
Let's begin!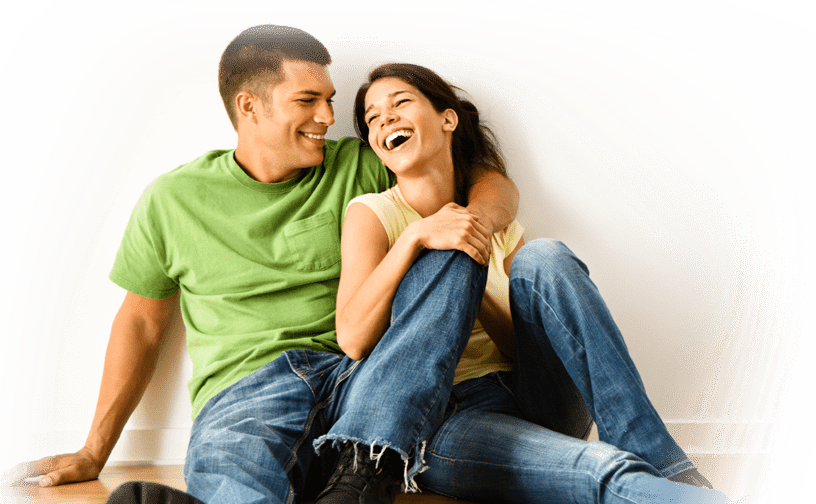 Best Catholic Dating Sites: Top 6 Picks
These are our six best catholic dating sites to visit in your partner search.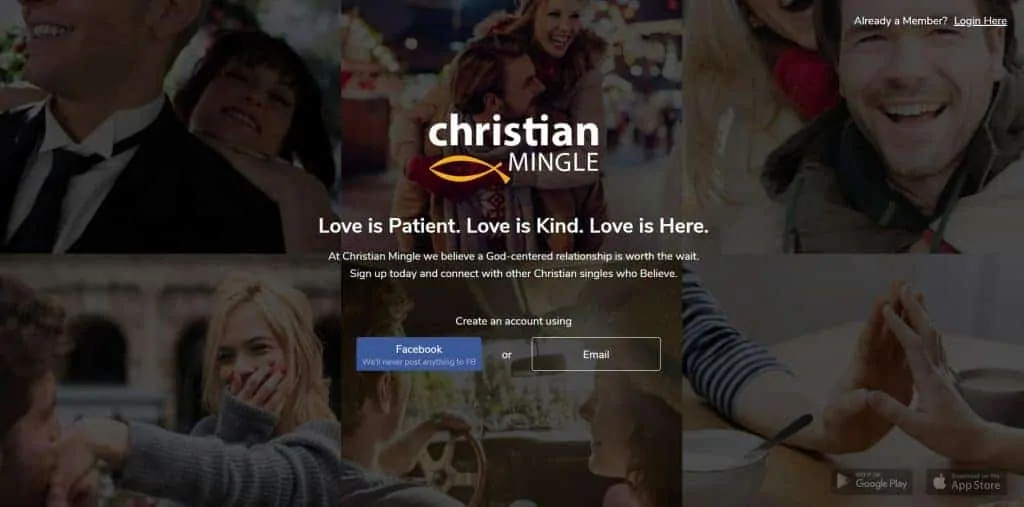 Christian Mingle is one of the leading online dating sites that help single believers establish God-centered relationships. It may not only cater to the catholic believers because it incorporates all Christian denominations. So, you stand a chance of hitting it off with your catholic potential.
Christian Mingle has been a safe and accepting dating network for Christian singles since 1997.
Features
The first step is to set up a profile. You can either connect it to your Facebook account or add details on the site. You then proceed to 'Discovery Preferences', where the site will offer a list of daily potential matches. Alternatively, you can browse the whole base on your own.
The site offers a 'Believe' blog page where you'll find testimonials, dating advice, and success stories.
Pros
• The sign-up process is easy and simple.
• The support team is always available.
• Easy to navigate.
• Affordable membership fee.
• You stand a high chance of making a meaningful connection with someone of the same faith.
• It is guided by Christian doctrines of love, patience, and kindness.
Cons
• Restricted communication for free membership.
• Verification tools are minimal, increasing the chances of scams.
Free vs Paid Membership Options
The free option only enables you to communicate with standard members. The premium option offers some perks, such as communicating with anyone.
Click Here to Create Account with ChristianMingle (Official Page).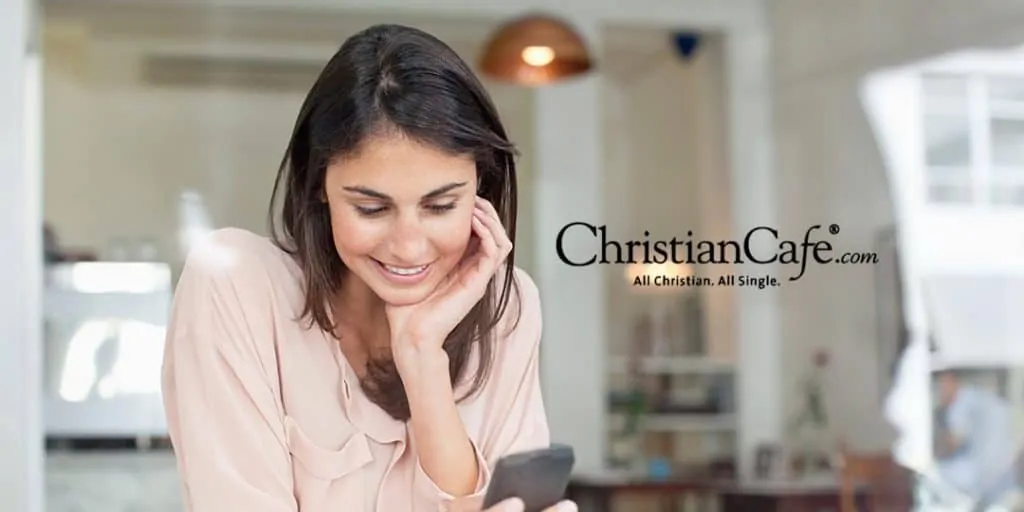 Christian Café is another dating site owned and run by religious individuals who aim to bring Christian values to the world through online dating. The online dating site has been around since 1999, and it boasts over 25,000 unions.
Features
It's simple to register. Simply verify your email address, and indicate your marital status alongside other mandatory details. Proceed to answer nine open-ended questions and continue with your search.
You can search for potential matches using several indicators and save someone you like. Christian Cafe's 'Quick Match' feature will make suggestions on compatible members.
The site also offers educational and inspirational content at no charge.
Take advantage of the site's Chat Rooms and Forum Fellowships to connect with other singles on a friendly basis. It's not all love business- you can seek support, get advice and engage in funny conversations with other members in the fellowship platform.
Pros
• Membership is affordable.
• You get a 10-day free trial.
• No fake or inactive profiles are allowed.
• Access to blogs and dating advice.
• An active Christian-only user platform.
Cons
• Profiles are difficult to read.
• The user base is small, which might take longer to find a suitable match.
Free vs Paid Membership Options
You get a 7-day free trial on joining the site. Adding a photo adds you three more days. From then, you have to subscribe to send and receive countless messages and access other forums such as blogs.
Click Here to Create Account with ChristianCafe (Official Page).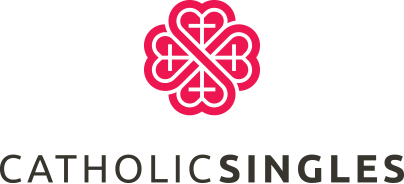 This is the most faith-centered dating site you'll ever find. It even has Mass Times and a blogging chaplain. The site has been matching Catholic singles since 1997.
Features
The sign-up process is free and painless, however, you must answer several multiple-choice and open-ended questions. You can choose to fill out a 'Compatibility Test' to see how compatible you are with other members.
You can send a smiley or a message to text others. Other interesting features include Date Worthy blow reviews and Prayer Intentions.
Pros
• There are many Catholic-based extra features.
• Design is simple and easy to navigate.
• Has a mobile app.
• Members are devoted.
Cons
• The membership fee is quite pricy.
• No free communication options.
Free vs Paid Membership Options
The free option doesn't allow any communication with other members. However, you can add those you like to your Favorites before paying for a premium membership.
Click Here to Create Account with CatholicSingles (Official Page).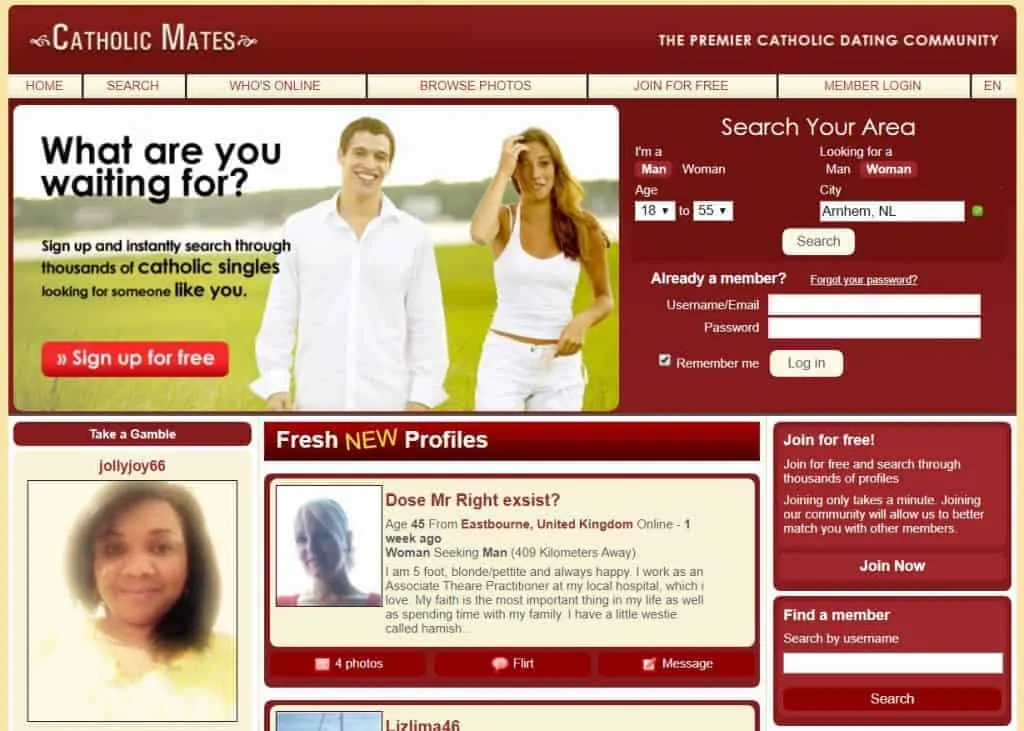 Though Catholic Mates is a few steps behind in the world of online dating compared to other apps, it recently launched an easy Tinder-like swiping feature. It also has a simple user experience for Catholic singles to interact.
Features
The sign-up process is breezy- you can complete it in less than 15 minutes, including adding images, personality traits, your likes, and the qualifications you seek in a partner.
The site provides useful links such as Rapid Match, Little Black Book, Flirts, and Take a Gamble. Using different criteria, you can search for a potential match and message them.
Pros
• The site provides chat rooms.
• Free navigation options.
• Membership is cheap.
• The interface is user-friendly.
Cons
• Catholic Mates don't focus too much on religion. It assumes that those joining are Catholics.
• Free members cannot send messages.
Free vs Paid Membership Options
Free membership restricts you from browsing and sending flirts. Only premium members can send messages.
Click Here to Create Account with CatholicMates (Official Page).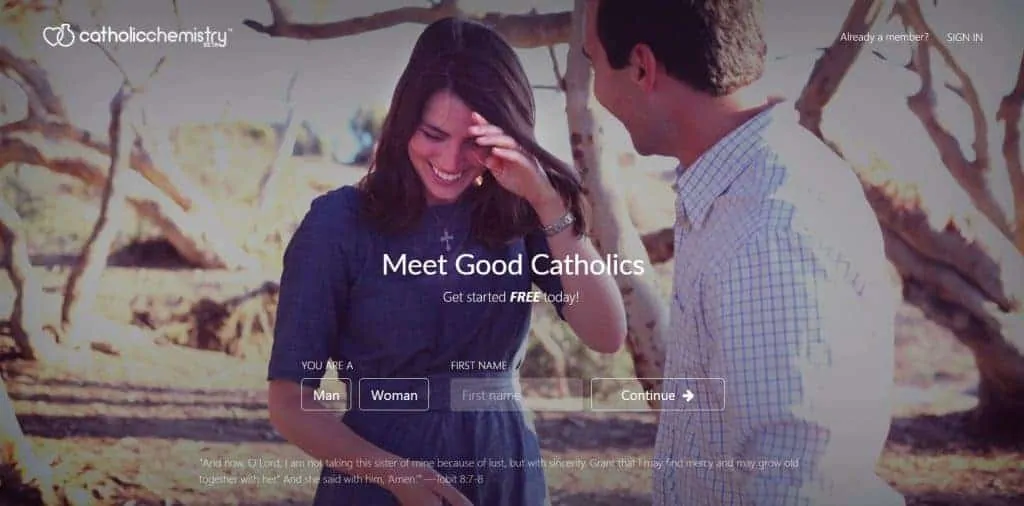 Catholic Chemistry is devoted to connecting single believers, and they boast testimonials from Catholic leaders.
Features
Setting up a profile is seamless. The app offers you several prompts to personalize your profile. The 'Respond to This' feature helps you turn a statement into a conversation starter.
The app has a geo-targeting feature to help you connect with other singles near you.
Pros
• The interface is user-friendly.
• Premium membership is affordable.
• Geo-targeting connects you to local singles.
• Its extra features facilitate smooth communication.
Cons
• Lacks scan algorithm for matching.
Free vs Paid Membership Options
The free membership option only allows you to create a profile and browse. The premium option allows advanced searches, widens your search scope, and gives you unlimited membership.
Click Here to Create Account with CatholicChemistry (Official Page).

Catholic Match is one of the most recent faith-centered dating sites. It's easy to navigate, and there aren't many bells and whistles.
Features
The signing up process involves answering faith-based questions. There are other test options to add details to your profile. Catholic Match has a very active user base, meaning you're likely to find a match regardless of your preferences.
Its functionalities are engagement-driving, which helps you get a sense of community. You can go through its educative blogs as well.
Pros
• The site provides useful content to read.
• Has a stylish design.
• Its Personal Interview' feature is quite useful.
• The app emphasizes faith, reducing scamming chances.
• It has a large active user base.
Cons
• The membership fee is expensive.
Free vs Paid Membership Options
With free membership, you can send emojis to show interest but only the premium option enables you to send a message.
Click Here to Create Account with CatholicMatch (Official Page).
Best Catholic Dating Apps: Top 6 Picks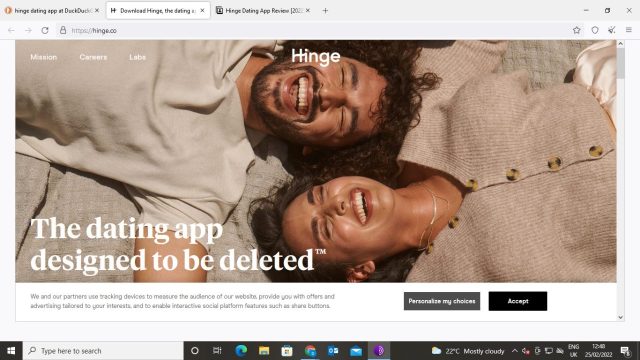 Having been around since 2013, Hinge helps you find dates through your Facebook friend list. It, therefore, reduces the online dating pressure because you already have something in common with your match.
Features
You'll need to have a Facebook account to register. The app then uses your Facebook details to set up an account. It's as easy as that! Hinge finds matches from your Facebook friend list. It even shouts out prompts and conversation starters.
Pros
• The app membership is completely free.
• It facilitates real-life meetups.
• It only links you with those you share with mutual friends.
• There is no cat-fishing.
• Easy to navigate interface.
Cons
• Members below 18 years can join.
• You must register via Facebook.
• Doesn't focus on the Catholic faith.
Free vs Paid Membership Options
There is no paid membership. Everything is free of charge.
Click Here to Create Account with Hinge (Official Page).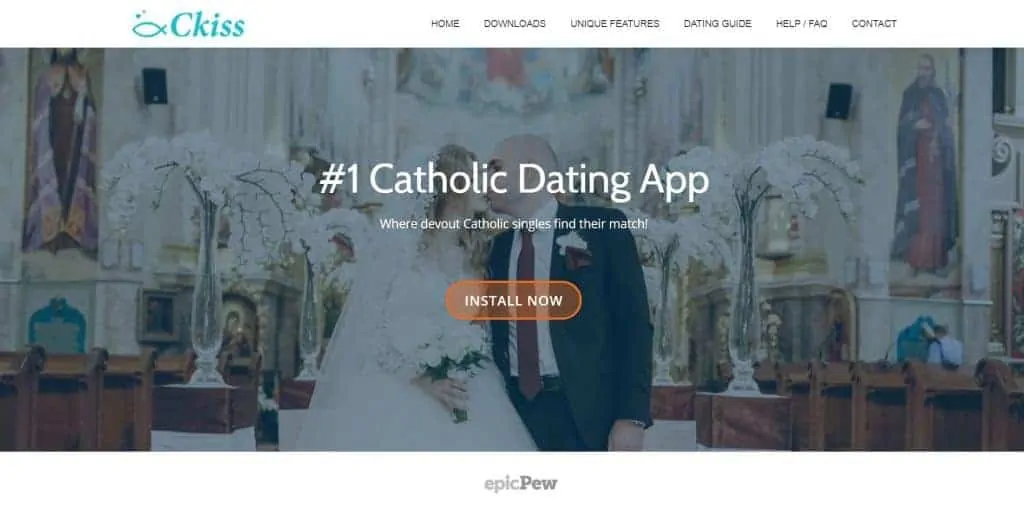 Famously nicknamed the Catholic Tinder, CKiss varies from many dating apps out there, with its fashionable interface and not-so-serious attitude towards dating.
Released in 2017, CKiss enables singles to meet others who share their faith.
Features
FeaturesCKiss has a more in-depth profile set-up compared to Tinder. You can add more info about yourself apart from images only. There are two ways to find your potential partner. A more conventional option is to use search filters. Alternatively, you can click 'Spark' and swipe through profiles.
Pros
• You get two options to meet potential partners between normal and Spark.
• It is entirely free.
• A modern app that is more laid back.
• Easy to navigate.
Cons
• An upcoming app that's still new on the market.
• Has a small user base.
Free vs Paid Membership Options
It is 100% free, hence is no paid membership.
Click Here to Create Account with Ckiss (Official Page).
| RECOMMENDED DATING SITE | REVIEW | VISIT |
| --- | --- | --- |
| | Top dating site with over 16 million active members. Free to Try! | |
This app cuts out those looking for cheap hookups. Because of this, eHarmony is a cut above the rest. You'll particularly like the app's strong matching system.
Features
The smile feature helps you reach out to a potential date without sending an actual message. You can save your favorite members by clicking on the star symbol. What's more, the 'What If' feature includes 30 extra potential partners who aren't compatible with you but may have something in common when you engage in a conversation.
Pros
• The app's 'Sending Questions' feature enables you to ask as many questions as you can per day. It is free for all users.
• Intelligent and mature user base.
• High user activity.
• There are many ways to express your interest in someone.
• Customer support is effective.
• Has a wide demographical user base.
• High chances of finding a potential love.
Cons
• A bit more expensive than other dating apps.
• Restricts your search options.
Free vs Paid Membership Options
You can see profiles with free membership. However, you can't send winks and a limited number of messages. Premium users get more messaging options as well as limitless questions.
Click Here to Create Account with eHarmony (Official Page).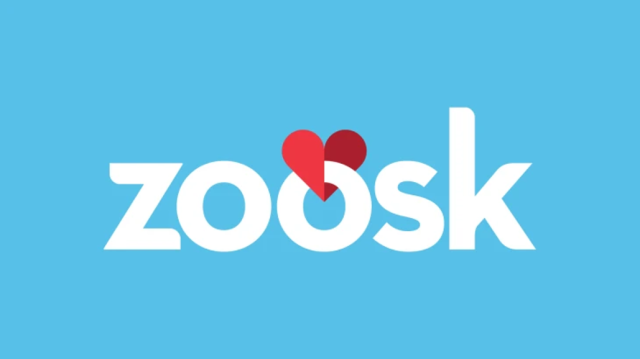 Though you're unlikely to find many Catholics on the app, it's a good choice to derive a faith-based relationship. The app was formed in 2007 by a dedicated team of developers and innovators to match singles all around the world. To sign up, you'll need to give your details such as date of birth, location, and username if you'd like.
Features
Its sign-up only takes 20 minutes and is recommended for anyone between the ages of 25-and 50.
You can set your dating preference for Catholic or Christian single to meet someone within your denomination.
The app's user-driven carousel feature enables you to swipe on singles with similar backgrounds and meet your potential Christian match.
Pros
Easy to understand.
Cost-effective.
Engages users with flashy features, personalized notifications, and diverse ways to start up romance.
Cons
• Its user base is quite small- not many people have heard of Zoosk.
Free vs Paid Membership Options
Free membership allows you to respond to some greetings but the premium package grants you full texting freedom.
Click Here to Create Account with Zoosk (Official Page).
| RECOMMENDED DATING SITE | REVIEW | VISIT |
| --- | --- | --- |
| | An innovative new matchmaking service designed for sophisticated and ambitious professionals of all ages in the US. ! Free to Try! | |
Elite Singles has become the go-to dating app for helping singles to meet suitable mates. The app is mainly geared to older singles with college degrees.
Features
The sign-up procedure involves filling out a personality test. The test takes approximately 20 minutes to complete. Though a majority of its users are male, there is a relatively equal gender split on the app.
Pros
• The app has a high-end user base.
• Its strong personality test helps you find a suitable match.
• Good gender division.
Cons
• It takes a relatively long time to create a profile.
• Its mobile app has mixed reviews.
Free vs Paid Membership Options
The free option enables you to send a wink to show a potential match that you're interested in. However, with a premium membership, you can send and receive endless messages.
Click Here to Create Account with EliteSingles (Official Page).

Even people who never tried online dating know about Match.com. The app is a big name in the online dating world, having been around since 1995 and boasting many success stories.
It's one of your best bets to find a committed partner of the same faith.
Features
The registration process takes you through a detailed questionnaire. The information you provide will be used to help find your possible partner.
Several features facilitate connections including, 'Mutual', Matches', 'Missed Connections', and 'Reverse'. You could also attend a Local Match Event to meet potential matches.
Pros
• The Local Match Events are beneficial.
• The app has a diverse global user interface.
• Communication options are many.
• Customized daily matching options.
Cons
• Only premium members can communicate.
• Can be time-consuming to navigate.
Free vs Paid Membership Options
You can't access or send messages without subscribing. Free membership only allows you to send winks and flirts.
Click Here to Create Account with Match (Official Page).
5 Major Factors Catholic Singles Should Consider When on Dating Sites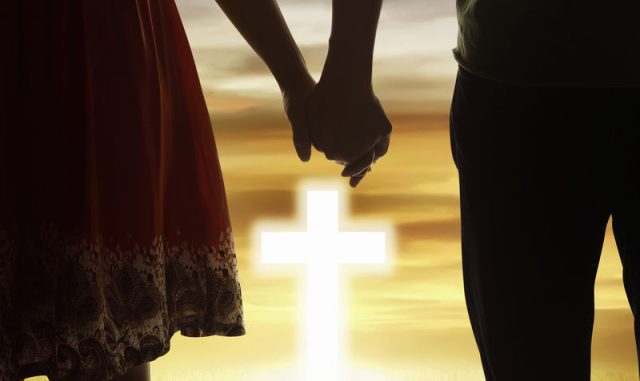 As a staunch catholic, you may be skittish about joining a dating site because they are widely known for casual hookups. In that case, we've highlighted five major factors to consider before joining any dating site.
1. Don't Compromise Your Faith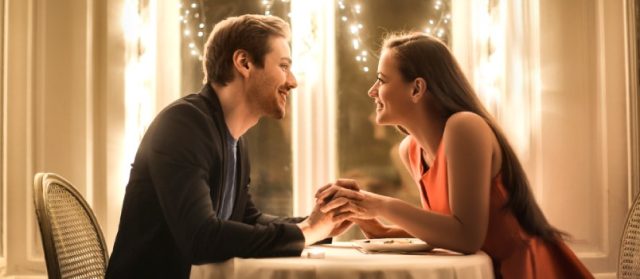 If religion plays a major role in your life, don't disregard it even if you connect with someone who doesn't adhere to it as much. Some of the dating sites we've recommended for you aren't niche-based, but you can keep your own values and needs in mind when interacting with other singles.
2. Focus on the Person Rather than the Dating Game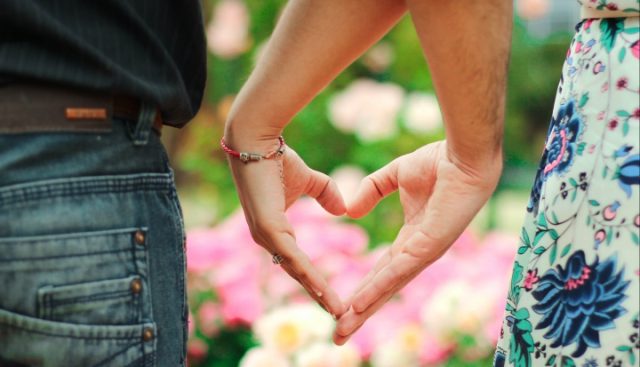 Many mainstream dating sites focus mainly on the swiping game rather than making a genuine connection with a single person. But you'll find that religious dating sites strive to foster love and deeper connection, and this should be your goal too.
You should be guided by principles of love, genuineness, loyalty, and fellowship.
3. Be in it to Win it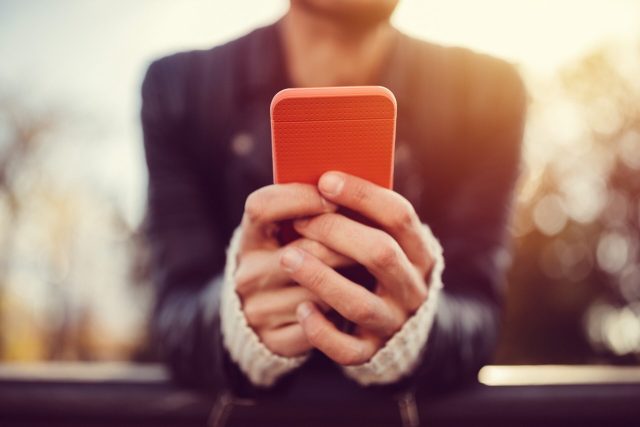 If you want a fulfilling online dating experience, go for paid membership rather than free. It'll guarantee more freedom and features to explore, hence learning more about your potential matches.
Going all in makes you stand out as a serious dater because only the committed singles would be interested in paying for extra features.
4. Get Involved in the Online Dating Community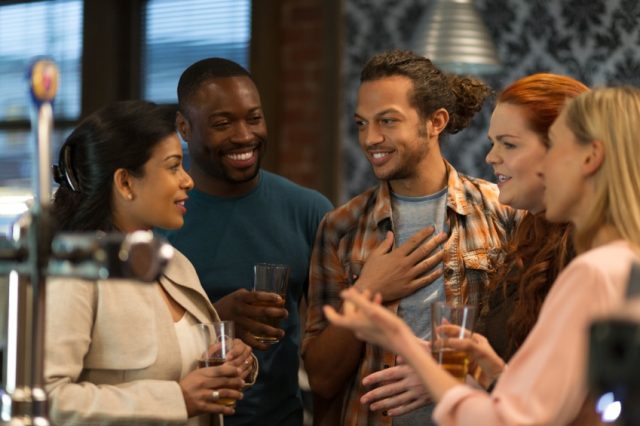 Being on a dating site not only links you to a potential love interest but also to a community of people who share your values and interests. So, participate in any extra activities the site has to offer, and you'll end up creating a new pool of friends or a network of faith-minded individuals.
5. Try Multiple Outlets
If you can handle being on three different catholic dating sites, then go for it. It might increase your chances of finding your potential partner because some of these sites have a small user base.
FAQs About Catholic Dating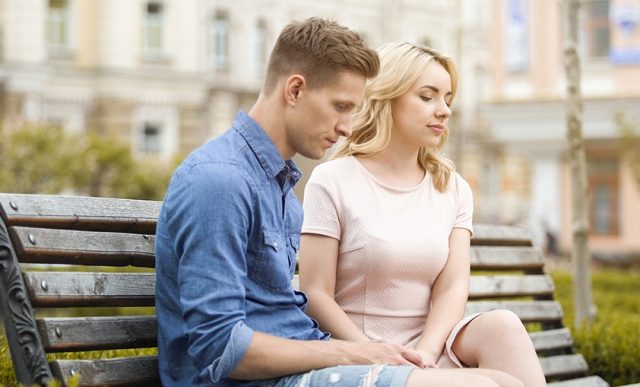 We've compiled some crucial questions regarding Catholics and online dating as well as their answers to help you make informed choices in your next relationship. Read on to find the answers to some common questions about religious-based dating.
⫸ Can Catholics use birth control?
This is one of the most controversial and widely discussed topics in catholic dating. To date, the catholic doctrine emphasizes that artificial birth control forms are morally wrong. So, the decision to use birth control lies entirely in your hands. Rather than blindly accepting the laid-out policy, try to dig deeper into why the Catholic Church disapproves of birth control.
Ideally, Catholics can only use natural birth control methods such as withdrawal and counting safe days. But the church doesn't condemn condoms or pills.
⫸ Does the Church accept LGBTQ+ people?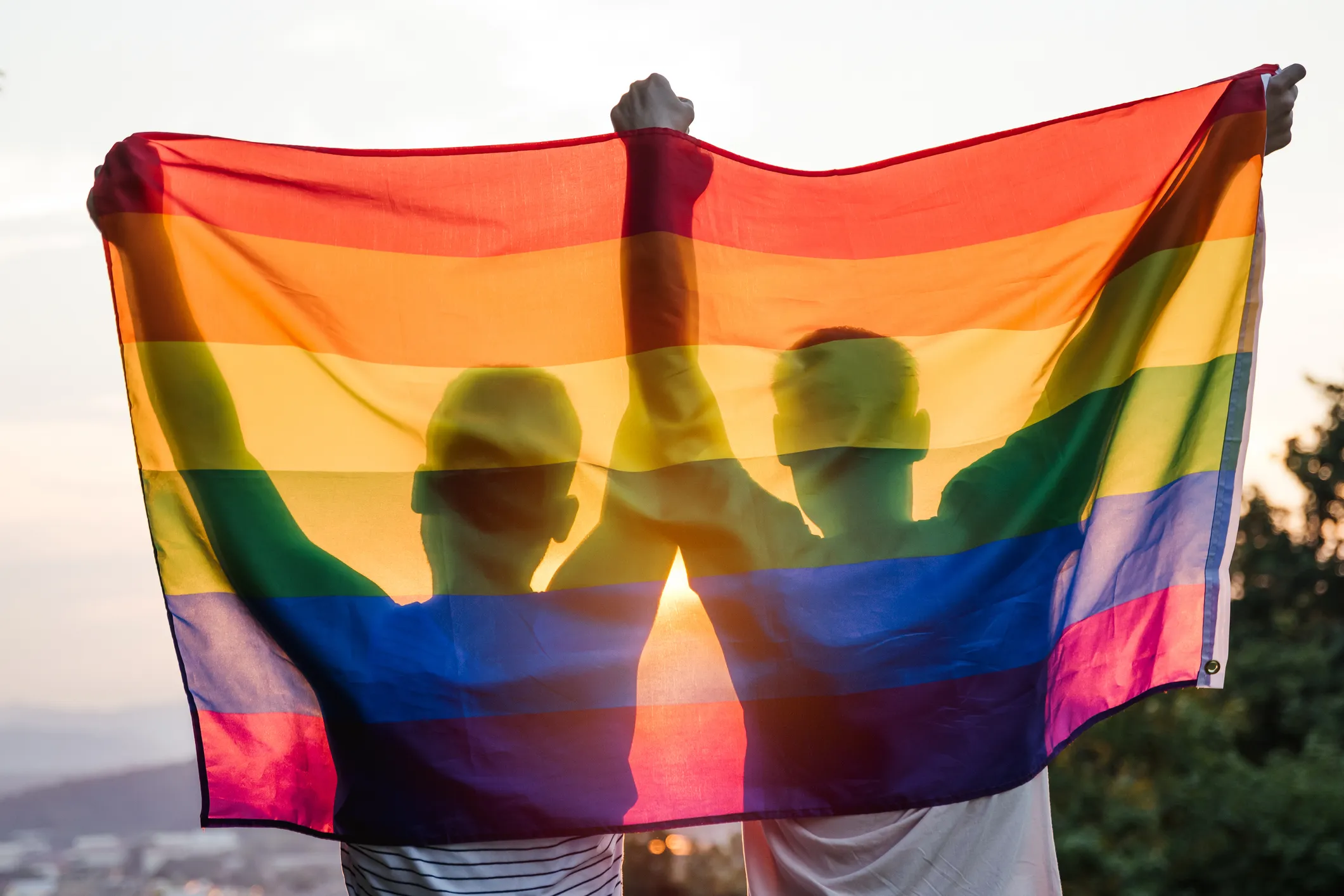 Since 1997, members of the LGBTQ+ are accepted into the church community. The Catechism of the Catholic Church treats all gays and lesbians with love and respect. However, the Vatican dictates that the church cannot bless LGBTQ+ marriages no matter how stable they may seem because same-sex marriages are not part of God's plan for families and raising kids.
⫸ Why does marriage matter so much?
According to the church, marriage is ordained by God. Hence, a couple that loves each other and desires to spend their lives together should get married because God designed it that way. From a societal point of view, marriage guarantees that children are born and raised in a wholesome family with a father and a mother present.
Furthermore, marriage is a social statement that defines a person's position in society. Marital status is often a key piece of information we share about ourselves, both formally and informally. Marriage is so important that couples wear bands on their fingers to show that they are hitched.
⫸ Can Catholics enter non-sacramental marriages?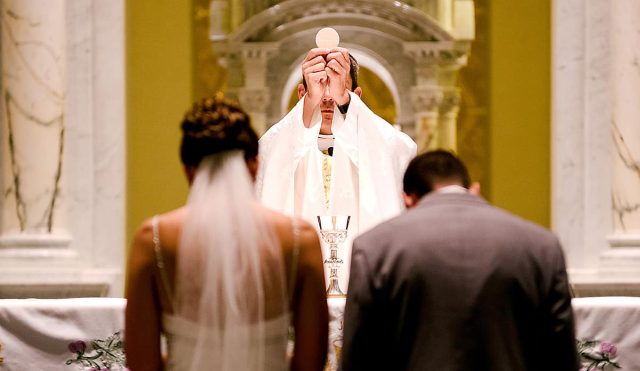 Yes. In the case of a union where one partner is Catholic and the other is non-Catholic, the Catholic Church recognizes the marriage, but it won't be sacramental. non-sacramental marriage can also occur when one partner hasn't been baptized.
non-sacramental unions occur not because the church dislikes the non-Catholic party, but to safeguard the faith of the Catholic spouse.
⫸ What is an invalid Catholic marriage?
An invalid catholic marriage is whereby the two people intending to marry fail to meet the pre-marriage requirements. These requirements include the intention to marry for life and be faithful, mutual consent, and giving that consent before a witness.
⫸ Can a Catholic marry a person of a different faith in the Church?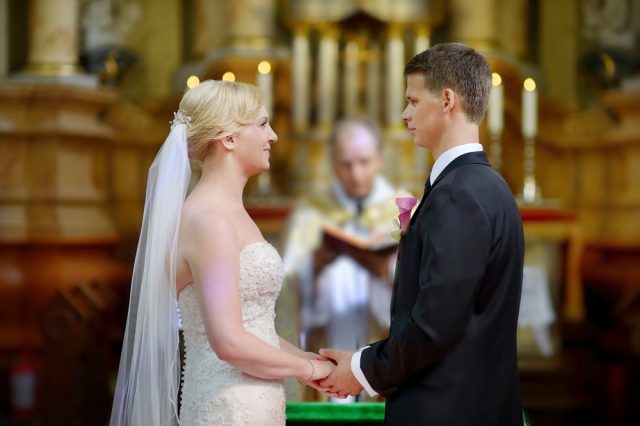 Yes. As long as the two individuals meet the above pre-marriage requirements and acquire permission from the local bishop. Generally, marriages between a Catholic and non-Catholic or non-believer are regulated by strict rules. This is to protect the spiritual needs of the Catholic partner. So, if you intend to marry a non-Catholic, prepare for lots of pre-marriage counseling and to answer investigatory questions from the church's local bishop.
⫸ What is a Nuptial Mass?
It is a celebration ceremony of the marriage sacrament. It is carried out when two Catholics marry or when one is Catholic, and the other belongs to a different religion and has been baptized. A nuptial wedding is more of an open-ended ceremony compared to a more intimate non-mass wedding ceremony. Also, unlike a mass wedding, a nuptial wedding doesn't follow the "here comes the bride" song as the bride walks down the aisle.
Before the ceremony begins, the bride and groom take their stand at the front of the church at the altar. The ceremony then follows, starting with the gathering rite (the entrance rite), the liturgy of the word, the celebration of matrimony, the liturgy of the eucharist, the communion rite, then the concluding rite.
⫸ Can you divorce as a Catholic?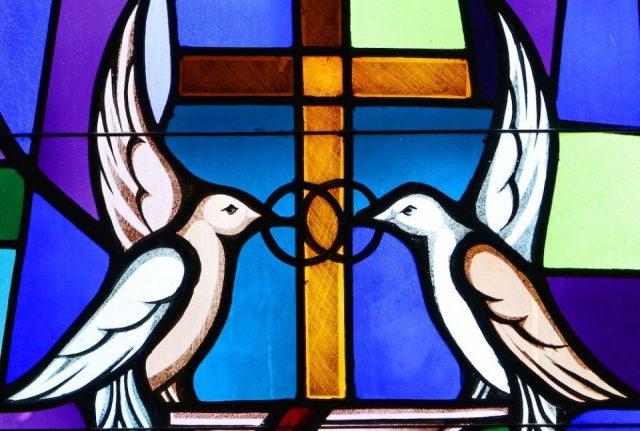 The Catholic Church doesn't recognize divorce as it goes against the Christian doctrine. If a couple divorces, they will not be allowed to remarry because they will have committed adultery. Divorced Catholics are ordered to lead celibate lives. Catholics should be aware that divorce isn't a sin that should ban a divorced individual from receiving sacraments. A divorced person isn't excommunicated and is still a Catholic. But a divorced person can be excommunicated if they haven't gone through the annulment procedure.
Furthermore, a divorced individual can marry again in the Catholic church if the previous marriage is annulled by a Catholic diocesan tribunal. The decree determines that a sacramental marriage did not occur rather than nullifying the previous marriage. If you're a divorced Catholic seeking annulment, you should seek the guidance of your pastor, who will advise you on the proper contacts at their diocese. The annulment process accords you three gifts: clarity, healing, and time.
Verdict
Though we've mentioned top Catholic dating sites and apps in the market, we can't pick one for you. Each of them has its cons, pros and unique features so, it's up to you to decide which one best suits your needs.
Being Catholic shouldn't restrain you from joining a dating site. Who knows, you're next and forever partner could be waiting for you there. So, sign up and see the online magic unfold.
Like this Article? Subscribe to Our Feed!
Ruth is a life coach who specialises in finance, relationships and career development. Outside work, she loves writing novels and guides for personal development.