Best Time To Trade Forex – Helpful Guide for Beginners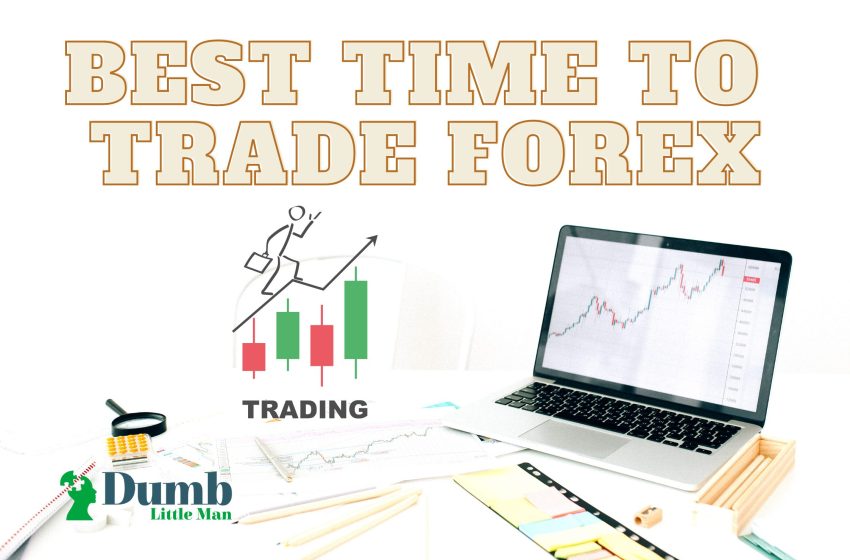 Want to jump straight to the answer? The best forex broker for traders is Avatrade
The #1 Forex Trading Course is Asia Forex Mentor
Forex trading has been becoming quite popular lately, and many investors are showing interest in the Forex markets. If you are someone similar who is seeking to invest in the Forex market and is looking for ways to excel, this is the right place for you.
This article will provide you with an understanding of everything you need to know before beginning to trade in Forex. Time of trading plays a crucial role in getting the best results, and thus this article will shed some light on the best time to trade Forex.
Best Time to Trade Forex: What is Forex Trading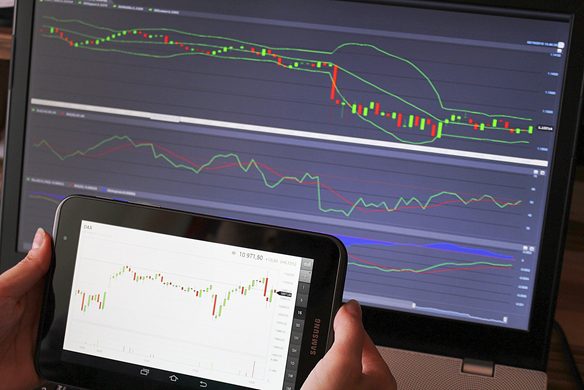 Forex market is a platform where currency trading enables the international purchasing and selling of goods and services. Forex market, also known as the Foreign Exchange market, allows you to exchange currency through an over-the-counter platform rather than a central trading market.
The Forex Market is one of the largest markets where returns are achieved through continuous exchange rate fluctuations. Since the exchange rates keep fluctuating depending on the various economic conditions of different nationalities, you can benefit from the gains through trading in Forex. Moreover, you can also benefit from the interest rate differentials between two distinct currencies.
If you are exploring ways to mitigate your financial risks, Forex trading is an effective risk management strategy used by several retail investors. Investors often make use of these markets to lower their risk exposures by fixing the exchange rates beforehand to limit the level of loss they are willing to incur. This method is known as hedging and is a popular solution to risk mitigation and the off-setting of losses.
Investors looking to start forex trading are often concerned about the best times to trade Forex, and some end up pulling off an all-night trading strategy which can be pretty hectic. Read further to know more.
Broker
Best For
More Details


Best Overall Broker
Read Review




securely through Avatrade website
Broker
Best For
More Details


Intermediate for Non US Traders
Read Review




securely through FXCC website
Best Time to Trade Forex
A Forex trading strategy requires careful consideration of all aspects, including trade timing. If you understand the Forex trading sessions and become aware of the peak trading times, you can gain profits in a more efficient way and without the hassles of staying up all night and day.
The four largest trading markets and their market hours are briefly discussed below:
New York Session
The New York Forex market is a versatile and the most demanded market due to the trading of US Dollars. The US Dollars are one of the most major currencies, and 90% of trading occurs in this currency. Thus, only a small fluctuation in it can have a ripple effect all around the world. Hence, most investors are eager to learn more about the New York exchange. The best known times for trading in the New York exchange market are from 8 am to 5 pm.
Sydney Session
Another Forex market is the Sydney Exchange market which is open to trading from 5 pm to 2 am. However, this market operates at Midnight and still undergoes vigorous initial activity when it opens. This is despite the fact that the Sydney market is the smallest among the four Foreign exchanges.
Tokyo Session
The Tokyo Exchange market is the largest and first Asian trading center that allows bulk trading of Asian currencies. The major currency pairs traded at the market are USD/JPY, GBP/JPY, and GBP/CHF. The Tokyo market opens from 7 pm to 4 am, while the Asian European overlap occurs between 12 am to 3 am. The Tokyo market is the most active and liquid at 1 am to 2 am when the Tokyo and Sydney markets overlap with the London Exchange and the Frankfort market. Therefore, this is the perfect time for trading the currency pairs like GBP/JPY, EUR/JPY, and USD/JPY.
London Session
London Stock Exchange is the largest Foreign Exchange platform worldwide, followed by the New York Stock Exchange in second place. The London market has the timings of 3 am till noon. The market is known as the center of capital trading and has a significant influence on currency fluctuations due to the regulation of GBP monetary policies and interest rates.
5 Best Time to Trade Forex
#1. Setting a Schedule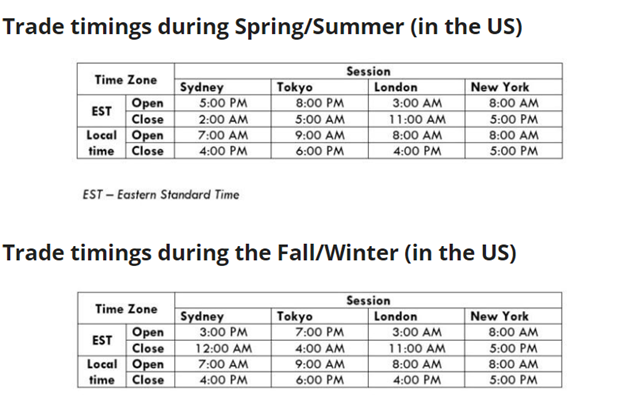 Setting up a trading schedule is an initial step to Forex trading. The Forex market remains open for 24 hours through different parts of the world, and thus at every hour, several currency transactions are taking place.
#2. News Impacts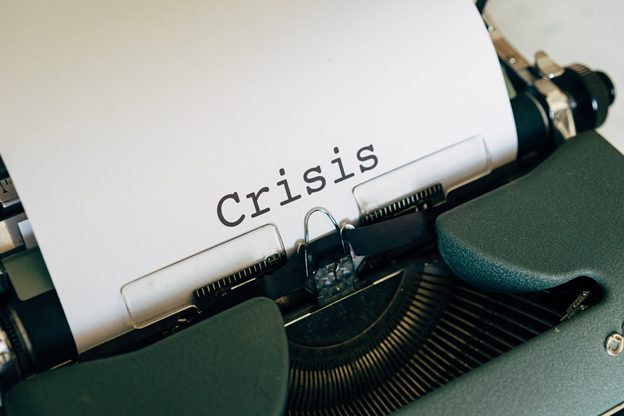 News plays a significant role in Forex trading, and traders often rely on information to predict how interest rates and exchange rates will move. This is crucial to predicting the returns on investments and assessing the market's volatility.
For example, aggressive central banks would mean an increase in the value of currency pairs while a peaceful bank would depict less volatility and depreciation of currencies.
#3. Market Overlaps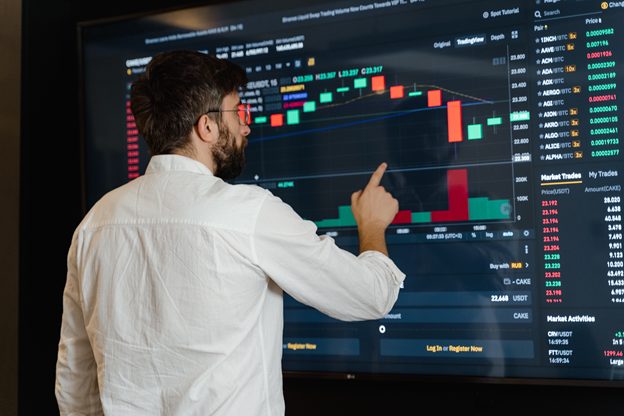 Market overlapping refers to when two trading markets function simultaneously, and an increase or decrease in the activity of one impacts that of the second. Since the Foreign exchange markets are active through 24 hours, there are moments when two or more markets are busy at the same time.
For example, the Tokyo market that is active during the 7 pm to 4 am time are overlapped with the London market between 3 am and 4 am. When two Forex markets are operating at the same time the frequency of buying and selling currency increases rapidly and the markets show the highest activity.
#4. Market Hours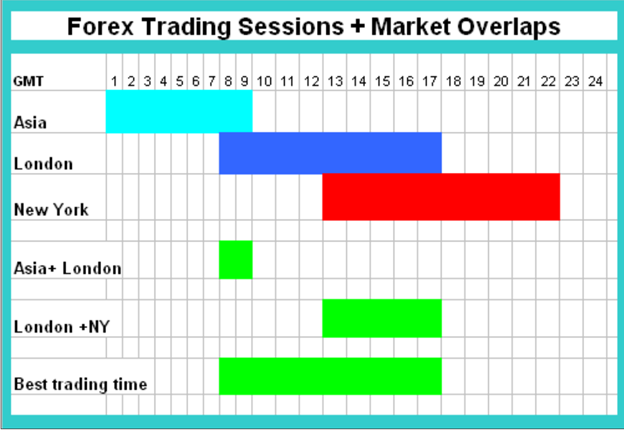 Since the market is open 24 hours a day throughout the world, numerous opportunities are presented to the investors and traders exploring ways of earning a profit.
However, the volatility of a market varies at different times and periods depending on various factors such as the breakout of major news, a change in a currency pair, or any economic or political reason. Therefore, it is essential that investors carefully analyze the situation and then decide the hours they want to trade at depending on their risk tolerance.
Forex Trading Hours and Trading Sessions
Forex market hours for the four largest Exchanges in EST are:
London: 3 am to 12 pm (noon)
New York: 8 am to 5 pm
Sydney: 5 pm to 2 am
Tokyo: 7 pm to 4 am
#5. Trading Cycle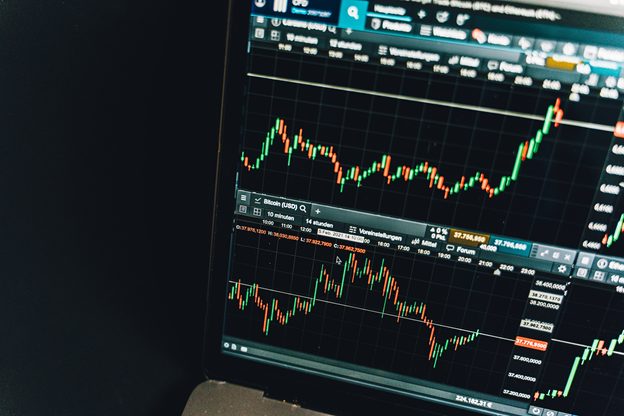 The activity on Foreign Exchange markets all around the world depends on the demand and supply of currencies through the participation of traders and investors. These markets follow the trends in activities and are often seen to operate in a similar way. Hence, understanding this trading cycle becomes a crucial step to conquering the foreign exchange industry.
The trading cycle comprises four main phases that have distinct impacts on the profits earned. These stages of the cycle are the Range Bound, Breakout, Decline, and Uncertainty.
Range-Bound: This occurs when the market operates without following any trend. Hence, whenever the prices fluctuate, they are pushed back towards equilibrium. These markets consider the daily highs and lows and fluctuate between these.
Therefore, when the bulls pull the prices, they are immediately pushed back by the bears. At this stage of the cycle, many traders initiate short-term trading.
Breakout: This is the second stage where the equilibrium breaks and the prices either move upwards or downwards. A news breakout or a change can cause an immediate rise in a currency pair. At this stage, traders have two options: they can either start trading or not trade at all.
Decline: The third stage involves the prices returning to their equilibrium after reaching a maximum. The prices will fall instantly following a change in a currency pair or through a series of falling peaks and troughs.
Uncertainty: This stage is the riskiest stage with the highest volatility, and most investors and experts are unable to assess the predictability of future outcomes. Hence, due to the significant risk, people often tend to stay away from the markets during this phase.
Best Forex Trading Course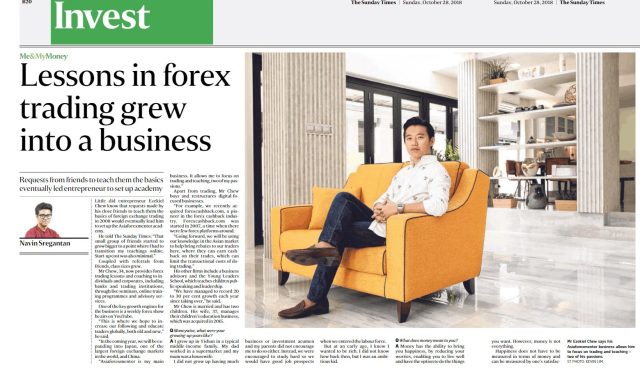 Investing in the Forex market might seem to be a daunting task especially if you are a beginner, and have just started exploring the Forex market. Although experience is said to be the best teacher when dealing in the Forex market, it is good to learn about the Forex market briefly before making your first investment.
There are several ways in which you can start expanding your knowledge of the stock market. You can either start reading books or ask for tips from your friends or family members who have prior experience of trading on the Forex platform. However, the former is a time-consuming method while the latter is not always a credible learning source.
If you want to learn about investing in the Forex market that would help you gain knowledge, and tell you all you need to know about the market, then you can opt for some professional courses available on the internet. These courses are developed by Forex markets experts who have years of training Forex traders.
Now, there are thousands of courses on the internet that claim to teach you about Forex investment. However, not all of these courses are reliable and give accurate information. So which is the best Forex course for learning the ins and out's of the Forex market?
Asia forex mentor course by Ezekiel is by far one of the best Forex learning courses on the internet, and they are one of the best learning sources if you want to expand your Forex trading knowledge.
They have been featured on multiple different leading forex platforms and Forex events happening around the world. Ezekiel's platform is the perfect solution for you to learn because their clients include multiple trainees and bank traders from private trading institutions around the globe.
It is the number one course available on the internet because it also reaches new bank traders and has fun managing if you want to make money from trading forex stocks and other commodities.
You can get a great return on investment by indulging yourself in this systematic course. Even if you are a beginner in the field and do not have enough experience and knowledge about Forex trading, you still join this program with zero knowledge. Everything will be taught to you from scratch, and you can enroll yourself in this program right now to get started.
Check out the testimonials on the website and start your Forex trading journey right away. The good thing about this course is that you will be crystal clear about what you need to do from day one.
They are using a return on investment approach to teaching their students. It is a scientific method of beating the market, and you will not be taught this somewhere else.
| RECOMMENDED TRADING COURSE | REVIEW | VISIT |
| --- | --- | --- |
| | #1 Forex, Crypto and Stocks trading course. Ranked most comprehensive by Investopedia and Best by Benzinga. Free to Try! | |
Best Forex Brokers
Broker
Best For
More Details

Advanced Non US Traders
Read Review




securely through Avatrade website




Intermediate Non-US Traders


Read Review





securely through FXCC website






Overall Broker
Read Review





securely through Forex.com website




Professional Forex Traders

Read Review




securely through Interactive Brokers website



Conclusion: Best Time to Trade Forex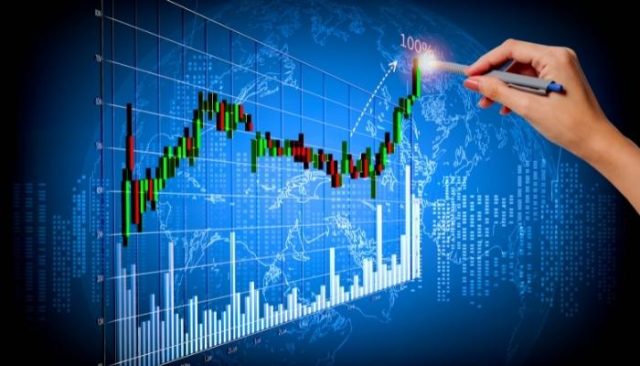 After assessing all the time frames and slots, we can conclude that the highest amount of trade occurs during the overlapping periods. While the New York and London Exchange overlap enjoys the first position as the busiest markets at that time, the Tokyo and Sydney overlap also offers Forex traders numerous opportunities.
Moreover, we discussed some of the best and worst timings and days to trade. For example, with many investors opening trade positions and being more active on Tuesdays to Thursdays, Fridays and Mondays are considered the worst days to trade.
Hence, if you are a retail investor seeking trading opportunities to excel in the Forex market, you will need to assess every aspect of the market and carefully plan your trading strategies.
Several Forex trading courses are available to guide and provide expert advice regarding Forex trading for beginners. One such course is the Asian Forex Mentor, the most trusted platform for most traders.
| RECOMMENDED TRADING COURSE | REVIEW | VISIT |
| --- | --- | --- |
| | #1 Forex, Crypto and Stocks trading course. Ranked most comprehensive by Investopedia and Best by Benzinga. Free to Try! | |
Best Time to Trade Forex FAQs
When should you not trade forex?
Forex traders and investors dealing with large amounts of currencies should be aware of the worst times for dealing in Forex and the best times to do so. Understanding when not to participate in Forex is as vital as knowing when to participate.
Retail investors should not start trading Forex immediately after the occurrence of crucial news. A powerful news impact can cause extreme fluctuations and volatility in the markets and thus makes the market risky to trade. Moreover, the sudden movements in the markets immediately before or after news breaks out is often not an opportunity to profit but a trap for less knowledgeable investors.
Moreover, the first and the last day of the week are the worst days to trade. This is because, like everything else, trading is slow on the first day of the week as investors are just beginning to trade. Similarly, the last day, Friday, is too bad to trade as traders usually avoid taking risks just before the weekend. Hence, you will more likely see traders opening positions between Tuesdays and Thursdays.
Lastly, your mental state plays a key role in making a profit, and thus it is recommended that you don't participate when you are not emotionally stable or when you believe you cannot make the best decisions.
Should you trade forex at night?
While day trading is often the most preferred choice of investors due to the high predictability of markets in the daytime, trading at night can be highly beneficial for you. Trading at night can provide immense opportunities for your long-term and short-term strategies. Whether to trade in the day or at night depends on the risk appetite of the individual willing to take.
For instance, if you believe there is upcoming news or a change that could impact the market or a currency pair favorably, you can use the first-mover strategy and start trading the night before the news breaks out.
Traders using the scalping strategy in GBP/USD and USD/CAD currency pairs by taking advantage of minor fluctuations tend to trade at night. Those trading in the AUD/JPY, AUD/NZD, and other Asian currencies benefit from higher levels of volatility.
Which is the best time to trade?
9:30 am to 10:30 am is usually considered the best time for Forex trading that demonstrates the most significant moves in a short period of time. This is the best time for those participating in the day trading.
For beginners, the best time to trade is mid-day when the market and prices are stable and less volatile. In addition, there is a low risk, and thus, most new traders are seen trading at this time.
However, at night, the volatility and price fluctuations rise, making the market riskier while offering more profit opportunities. Therefore, most experienced and risk-seeking Forex traders are interested in trading at this time.
Additionally, the best days to trade are Tuesdays, Wednesdays, and Thursdays. These are the days when traders are most active. Thus, Mondays and Fridays are considered the worst days for trade.
| RECOMMENDED TRADING COURSE | REVIEW | VISIT |
| --- | --- | --- |
| | #1 Forex, Crypto and Stocks trading course. Ranked most comprehensive by Investopedia and Best by Benzinga. Free to Try! | |
Like this Article? Subscribe to Our Feed!
Wilbert is an avid researcher and is deeply passionate about finance and health. When he's not working, he writes research and review articles by doing a thorough analysis on the products based on personal experience, user reviews and feedbacks from forums, quora, reddit, trustpilot amongst others.