How To Invest In Collectibles This 2023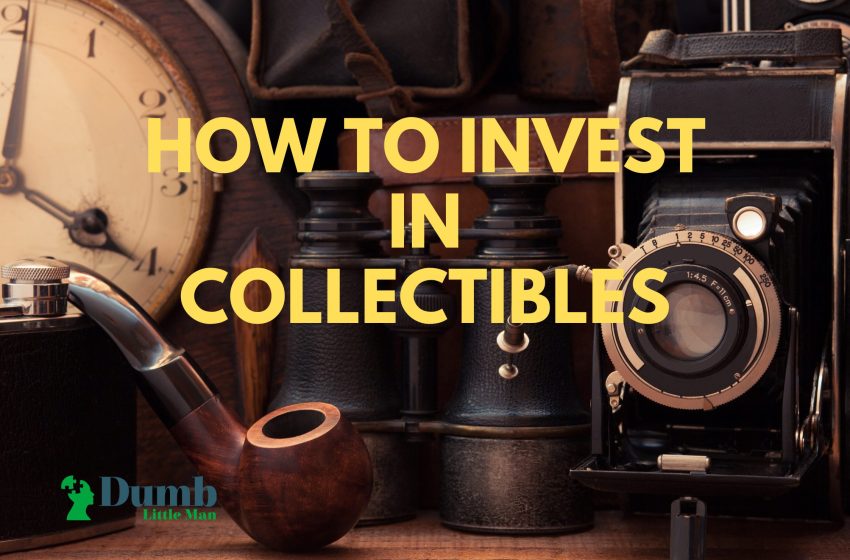 The #1 Forex Trading Course is Asia Forex Mentor
Collectibles are items of value that are sought and bought by people known as "collectors." Unlike investments such as stocks and bonds, a collectible is a physical asset. A collector is essentially anyone who buys and keeps collectibles. The collectible value is subjective and usually determined by its importance to the buyer and seller.
Once you have decided that you would like to explore collectible investments, the next step is to learn how exactly you can go about it. This review will show you what asset class collectibles belong to, what differentiates them from other investments, how to invest in them, and the pros and cons of investing in collectibles.
How to Invest in Collectibles: What are Collectibles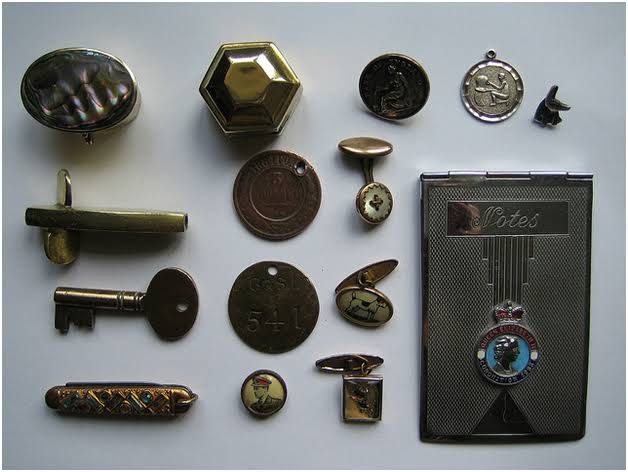 The essential qualities of collectibles are that they are valuable to the collector, of value to other people, and are relatively limited in quantity. Simply put, collectibles are physical items that are desirable and have value to a group of people, including the collector.
Rare collectibles, especially fine art, typically cost more money because of their scarcity. The ultra-rare "Rabbit," a stainless steel sculpture created in 1986 by artist Jeff Koons, is an excellent example of a rare collectible. In 2019, it sold at auction for a whopping sum of $91.1 million, making it the most expensive artwork ever sold by a living artist.
Collectibles include fine art, comic books, precious metals, rare coins, trading cards, antiques, stamps, vinyl records, and, more recently, rare digital art called non-fungible tokens (NFTs).
The value of many collectibles typically appreciates over time and costs more in the future. This means that collectibles are usually worth more in the present than when they were originally sold. This is especially true when the items are still in mint condition.
According to a study by Self Financial, Star Wars collectibles that you could purchase for a few dollars decades ago could now cost thousands of dollars. An original 12 Black Vinyl Cape Jawa action figure which you might have purchased for $5 in 1980 could now cost more than $7,739 today if it is in mint condition. This is a 4,000% increase, according to the Star Wars study by Self Financial.
The value of collectibles can be subjective as they have no intrinsic value. For example, an original Babe Ruth baseball card likely holds more value for a person who has a passion for baseball cards or vintage sports cards than for a person who has no interest in baseball. Nostalgia for items that are mass-produced such as clothing or jewelry also affects their value. An example is Beanie Babies.
Are Collectibles alternative Investments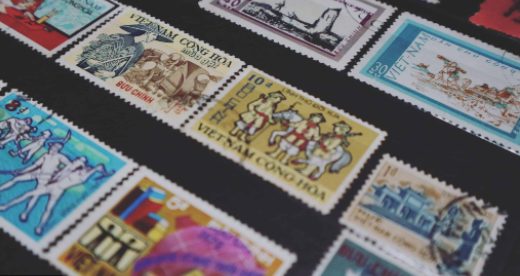 Collectibles are under an asset class known as alternative investments. Alts, as they are popularly called, are different from the usual stocks, bonds, and cash. They include physical assets, hedge funds, real estate, private equity or venture capital, and real assets. Other examples are non-fungible-tokens (NFTs), cryptocurrencies, exchange funds, and investments in forestry and shipping.
The difference between stocks and the likes, and collectibles lies in their intrinsic value. When you put your money in traditional investments, you typically expect returns in form of income payments or profit.
On the other hand, it can be tricky to estimate the value of collectibles. Rob Drury, executive director of the Association of Christian Financial Advisors, says "collectibles are often subject to the tastes, moods, and perceptions of the buyers and sellers, which are typically temporary and can diminish overnight".
Collectibles, like most alts, can be illiquid. Your likelihood of making a profit from your collectibles generally depends on your ability to sell them. Even when you do sell them, you may not make a considerable profit because your profit depends on the mood and tastes of the buyer. Collectibles that are in high demand often sell for higher rates.
How do I start investing in collectibles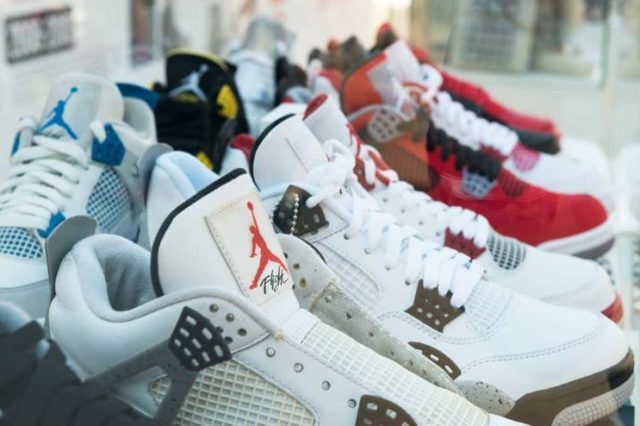 If you have some spare change, and you have decided that you want to put it in collectibles, you must take adequate steps to ensure that you are doing it the right way. It always pays to get expert advice and try to work with reputable dealers. The world of collectibles is rife with fraud, and even experts can get conned into buying fake collectibles. You should take a lot of time to learn how to vet dealers and determine if a collectible is fake or genuine.
You should also seek out places where you are likely to find authentic collectibles. These can be auction houses, garage sales, museums and art galleries, thrift stores, and even online markets. This helps you get familiar with collectibles so that you know what to look out for when buying a collectible.
There are quite a number of collectibles you can buy so it is important that you choose the ones you find most exciting. Your collectibles should be things that are valuable to you and you are passionate about. When you are excited about your collectibles, you can show them off and stay interested in acquiring more.
A good rule to follow is the "start small" rule. Collectibles can be exciting to buy, so it is advisable that you start small and ease into it. Getting involved too fast can lead to burnout and loss of interest, getting conned, and losing money. Starting small keeps you excited as you look forward to your next deal, and helps you minimize risk.
It is important to determine how long you want to hold on to a collectible before you sell it off. This helps you determine what you should consider a fair amount of money to pay for collectibles. It also helps you set a reasonable benchmark for the amount of money you can make from selling collectibles. You could also decide to hold on to a very rare collectible for a long period of time, and then sell it after its value has appreciated considerably.
One thing about collectibles is that the prices are determined by their condition. To keep your collectibles valuable, you should care for them properly. By keeping them properly stored, you reduce their wear and tear, thereby making sure that you can sell them at a higher price.
Pros and Cons of Investing in Collectibles
Pros
Collectibles can allow your portfolio to be diversified
Collectibles are fun to seek and collect
Collectibles are easy to come by
Collectibles are tangible assets that could make you can move them around the world easily
Cons
Collectibles do not provide you with a direct stream of income
Unless you are an expert, you could easily fall prey to fraud
Featured Investing Broker of 2023
Broker
Best For
More Details

Advanced Non US Traders
Read Review




securely through Avatrade website




Intermediate Non-US Traders


Read Review





securely through FXCC website






Overall Broker
Read Review





securely through Forex.com website




Professional Forex Traders

Read Review




securely through Interactive Brokers website



Broker
Best For
More Details

Advanced Traders
Read Review




securely through Tradestation website




Intuitive Platforms


Read Review





securely through Tradier website




Powerful Services at a Low Cost
Read Review





securely through Tradezero website




Professional Forex Traders

Read Review




securely through Interactive Brokers website



Best Forex Training Course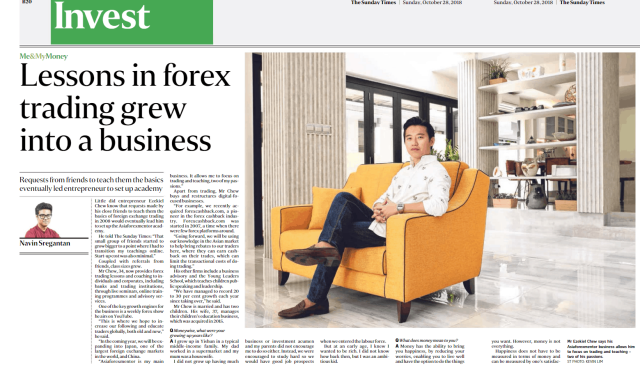 If you want to learn how to trade Forex, Asia Forex Mentor by Ezekiel Chew is the right course for you. This course is for you if you're going to learn how to trade Forex successfully. They educated DBP, the Philippines' second-largest state-owned bank with over USD13 billion in assets, and many other students worldwide.
Ezekiel Chew is a seasoned Forex trader who also serves as a coach. He's been trading the Forex market for over a decade and knows what it takes to be a profitable trader. He will share his knowledge and expertise in this course and teach you how to trade Forex like a pro.
It covers everything from the fundamentals of Forex trading to advanced tactics for making significant gains. He will also share his own trading experiences with you, allowing you to learn from his successes and disappointments.
| RECOMMENDED TRADING COURSE | REVIEW | VISIT |
| --- | --- | --- |
| | #1 Forex, Crypto and Stocks trading course. Ranked most comprehensive by Investopedia and Best by Benzinga. Free to Try! | |
Conclusion: Should you Invest in Collectibles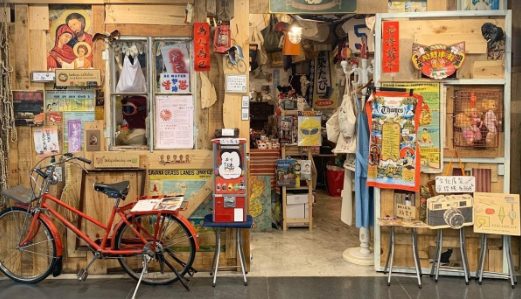 Investing in collectibles can be highly rewarding. When you have done adequate research and taken necessary precautions, collectibles have the potential to appreciate in value and deliver great returns. Take, for example, the first edition of Stan Lee's The Amazing Spiderman comic, which sold for just $0.12 in 1962, when it was first published. A few decades later, CEO of ComicCinnect.com, Stephen Fishler, sold a copy for a mind-blowing sum of $1.1 million.
Nevertheless, collectibles are not for everyone. Like many alts, they are risky and speculative. Collectors need in-depth research and a reasonable level of experience to be successful in dealing with collectibles.
Collectibles are illiquid and, being physical objects, taxable which will not yield income unless you sell them. They can also lose their value at the slightest damage, or if they are stolen. You should purchase a collectible only if you truly love it and can afford it, rather than buying it with the expectation that it will someday yield profit.
Collectibles are a great way to ensure the diversification of your portfolio. However, you should not hold very much of your portfolio in collectibles. It is important to consider your wealth and investment experience before deciding how much of your portfolio you want to hold in collectibles.
How to Invest in Collectibles FAQs
Are collectibles a good investment?
The question of whether or not collectibles are a good investment is one that generally depends on the collector. Collectors must examine all the pros and cons of collectibles before deciding whether they are a good fit for their portfolios.
Collectibles are fun to seek and keep, and they are easy to collect. They can appreciate over time and give you good returns. They can also give you the satisfaction of simply having them, especially when they hold some emotional meaning for you.
On the other hand, to become a successful collector, you need to do a lot of in-depth research and stay alert to avoid getting scammed. You also have to settle for the fact that you may never make any profit from your collectibles. Added to that, they can easily lose their worth through accidents, wear and tear, or by getting stolen.
Are collectibles fraud?
The world of collectibles is full of scammers and con artists looking to take advantage of the naiveté of collectors and scam them off hundreds of thousands of dollars. Nonetheless, there are lots of genuine and authentic collectibles out there. With experience, you may be able to discern the fake ones from the genuine ones and avoid loss of money.
| RECOMMENDED TRADING COURSE | REVIEW | VISIT |
| --- | --- | --- |
| | #1 Forex, Crypto and Stocks trading course. Ranked most comprehensive by Investopedia and Best by Benzinga. Free to Try! | |
Like this Article? Subscribe to Our Feed!
Wilbert is an avid researcher and is deeply passionate about finance and health. When he's not working, he writes research and review articles by doing a thorough analysis on the products based on personal experience, user reviews and feedbacks from forums, quora, reddit, trustpilot amongst others.