Axos Bank Reviews: Is Axos a Good Bank?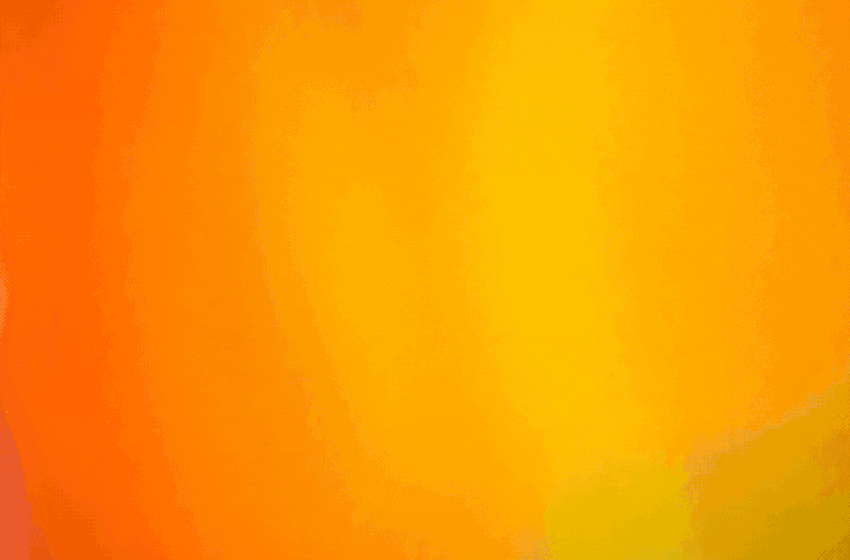 The saying that the world has gone digital is more than just a fad saying as people now rely on the internet. Almost all aspects of life and sectors have become digitized, and this includes the banking sector.
Not a lot of people enjoy going to regular banks and would enjoy if there was an easier way to Bank. Traditional banks understood this and began to design their mobile banking app to make banking easier for customers.
Many a mobile apps for banking provided the relief customers needed from visiting banks, and Axos bank went further. Instead of being a bank with a mobile app, Axos bank went on to develop an online bank through their Axos bank mobile app.
With over 160 million online bank users in the United States, it is necessary to do an Axos bank review. This review will better inform intending customers whether Axos bank's online banking is worth it or not.
Axos Bank has more than 40,000 customers, with the majority claiming to have positive experiences with the Bank. Through our Axos bank review, you will discover why you should be part of the people who have Axos accounts.
Axos Bank Reviews: Topic Overview
Understanding how bank accounts work can be overwhelming at first glance but we're here to help break it down so that anyone can understand it!
Check out our comprehensive review of Axos Bank's services below: -What are the benefits? -How does it compare against other banks? -What are the Pros and Cons -Who is it best for?
Everything you need to know about Axos Bank in one place. We've got the details for you.
What is Axos?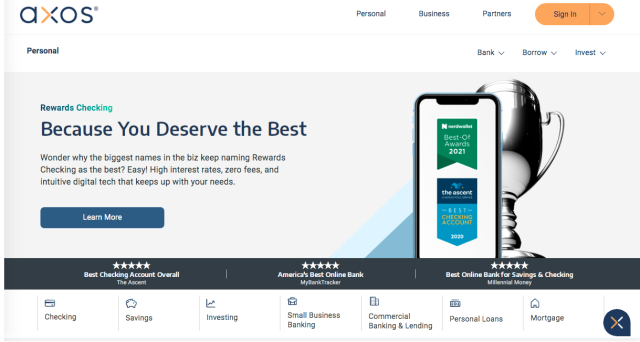 Axos Bank has its HQ in San Diego. It is an online bank that many know of because of its competitive saving accounts benefits.
Axos bank started as the Bank of Internet USA in 2000, and at the time, you could only maintain checking accounts. You can now maintain savings accounts, money market accounts, and other types of Axos bank accounts.
In addition, the Bank has grown and evolved to offer different financial services such as student loans lending options, investment, etc. Also, Axos bank offers mortgages, Axos bank CDs, and the best part is that everything is virtual.
Exos bank has grown from that small internet bank to have a deposit of 3 billion dollars by absorbing other banks. These banks are Bofi Federal Bank, Bank X, NetBank, Apartment Bank, Annuitants Federal Bank, and Virtus Bank.
Axos Bank has no branch, and it is a completely digital bank and greatly appeals to its more than 40,000 customers. What appeals most to customers is that there are no monthly maintenance fees, transaction fees, ATM fees, and overdraft fees.
How do Axos Checking Account and Savings Accounts work?

Axos Bank has 5 kinds of checking accounts and 3 savings accounts. These checking accounts offer different benefits for different categories of people that open them.
Axos Checking Accounts
Golden checking accounts are special accounts, and Axos bank designed them for persons 55 years and above. This is an interest-bearing checking account of 0.10% Annual Percentage Yield on its cumulative balance.
Axos Bank's Golden checking account online has free checks and only needs a minimum opening deposit of $50 without any non-sufficient fund fees. Also, Golden checking provides partial monthly domestic ATM fee reimbursements of up to $8 every month and no overdraft fees
These checking accounts are for children with the age focus being around 13-17 years. The goal of this account in to introduce minors to the concept of banking with an encouraging $12 monthly domestic ATM fee reimbursements.
Also, it has an 0.25% APY earning on total balances. This account has no monthly service fees, but the account has daily transaction limits.
Axos Bank's Cashback Checking Account
Axos Bank does know how to entice customers, and one of such ways is their Cashback account. This Cashback checking helps you get 1% of your cash back on debit purchases with a $1500 balance.
The Cashback checking has no monthly service fees, unlimited domestic ATM reimbursements and a limitless check-writing privileges.
Like the Cashback account, Rewards checking offers unlimited domestic ATM fees reimbursements, and there are more benefits to be enjoyed. There is the 1.00% APY which you gain if you maintain a $1500 monthly direct deposit in your Rewards checking.
The Bank does not charge monthly maintenance fees on the Rewards checking. You only need a minimum opening deposit of $50 for the Rewards checking, and there are no overdraft fees.
Also, there are no non-sufficient fund fees. To benefit fully from this Rewards Checking, you must do the following;
$1,500 or more in monthly direct deposits
10 monthly Axos Visa debit card transactions with at least $3 minimum per transaction
Use your Rewards Checking account to pay full monthly Axos consumer loan payment
Have an average daily balance of $2,500 per month in an Axos Self Directed Trading Invest Account
Have an average daily balance of $2,500 per month in an Axos Managed Portfolios Invest Account
Essential checking is not an interest-bearing checking account, but there are no monthly service fees. Essential checking has unlimited domestic ATM reimbursements, and Essential checking has no minimum opening deposit or any minimum balance requirement.
The Essential checking has no Overdraft fees and nonsufficient funds fees.
Axos Bank Savings Account
The Axos Bank high yield savings account pays interest better than most traditional banks. It is easier to earn interest through this account as it offers a robust 0.61%, 0.25% or 0.15% APY.
Your balance determines how well you can earn interest as balances below $25,000 get 0.62% APY. Balances between $25,000 and $100,000 get 0.25% APY while 0.15% APY is for above $100,000.
The minimum opening deposit for the high yield savings is $250, and there are no monthly fees, minimum balance criteria. Also, there is a free ATM which the Bank would give you when you request it.
This savings account offers 0.25% APY on all balances and only requires a $1000 initial deposit. There is an ATM card for free, no monthly fees, and there is advanced check writing.
This Axos Bank's High-Yield account requires an initial deposit of $1,000. The account offers 0.25% APY on all balances. This account offers check-writing privileges and a free ATM card. Plus, it doesn't charge monthly maintenance fees.
Axos Bank CDs
Axos online Bank provides for CDs which could be competitive against that of other online banks or normal banks. The CD pays the interest rate of 0.20% APY, and it could be from three months to five years.
CDs have no monthly fees, but you will have to provide $1000 as your first deposit. In addition, the CDs renew automatically upon maturity, but you could lose 2 years of interest with an earlier withdrawal.
You have the freedom to use your CD account, and you have 10 days' grace to take certain penalty-free actions on your CD account.
What are the Features of Axos Banking?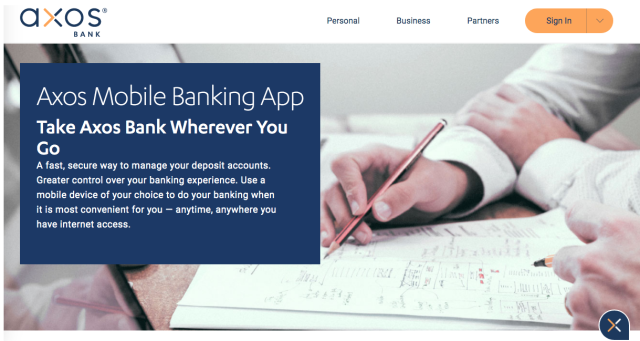 Access Anywhere, Everywhere
This is the most prominent feature of Axos bank. They are primarily an online bank headquartered in San Diego without any physical branch as what you get is an online account.
To use Axos bank, you have to go on their website or download their mobile application. This application is available on the Google play store and Apple store.
This one of the best online banks allows you to do the following. It allows you to;
Funds transfers
Account balances
Transaction history
Mobile check deposits
Mobile bill pay
ATM Access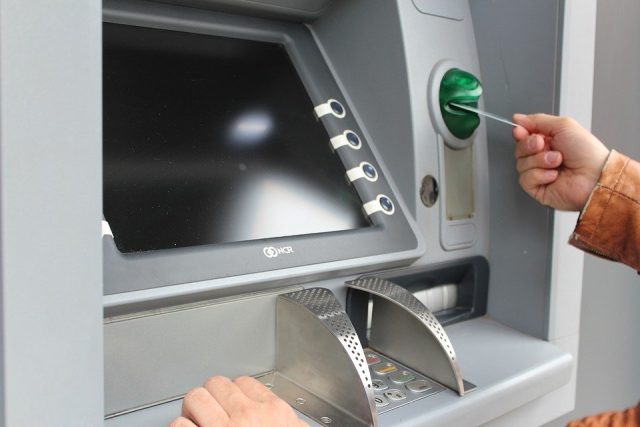 As an online bank, accessibility is crucial for Axos, and the Bank provides its customers access to over 90,000 free ATMs. In addition, there are ATM fee reimbursements which include domestic fee ATM reimbursements for when you use out-of-network ATMs.
Axos Invest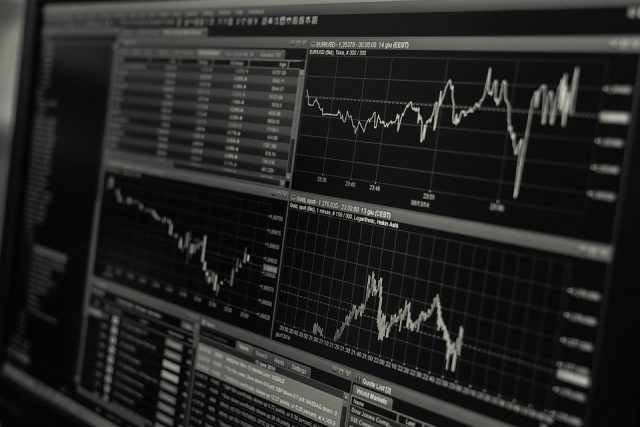 Axos Invest is a directed trading investment account resulting from Axos buying WiseBanyan, a Robo investment firm.
Axos Business Checking and Savings Accounts
Axos also has different kinds of business checking and savings features. They have broken the prejudice that online banks can't have competitive business features.
These are the business checking and saving accounts that they have;
Basic Business Checking account: Interestingly, this account does not have monthly fees, and you need a minimum deposit of $1000.
Business Interest Checking: This interest-bearing account needs an average daily balance to get fee waivers and get interest. But you have to have an average minimum balance of $5,000 to avoid paying monthly maintenance fees.
Business savings account: You need an average daily balance of $2500, and you will be able to get interest. Although, the interest is low.
Business Premium Savings: The interest in this account is higher but requires an average daily balance of $5,000.
Business Money Market: This savings account comes with check writing Benefits, competitive interest and an average daily balance of $5,000.
Other features are;
Home Equity Loans
Lines of Credit
Federal Housing Authority (FHA) Loans
U.S. Department of Veterans Affairs (VA) Loans
Automated Investing Options
Business and Commercial Banking and Lending Solutions
Auto Loans
Personal Loans
Purchase Mortgages
Refinance Mortgages
Domestic ATM fee reimbursements
How much does Axos Cost?
Axos bank is known for its free cost of running. There are no monthly maintenance fees, overdraft fees on accounts.
Although, the Essential checking account is the only account that you will pray overdraft fees on. It doesn't qualify for overdraft protection.
Nevertheless the free nature of Axos bank accounts, some popular bank charges are;
International outgoing wire: $45.00
The item returned unpaid, per item: $10.00
Excess transaction or withdrawal fee: $10.00
Stop-payment request that is completed online: $10.00
Stop-payment request that is completed with assistance: $35.00
Debit or ATM card replacement: $5.00
Bank verification letter: $35.00
Account paper statement: $5.00
Domestic outgoing wire: $35.00
Checking Account Cost
| Axos Bank Checking Accounts | Monthly Fees | Waiver Criteria | Minimum Deposit Amount |
| --- | --- | --- | --- |
| Rewards Checking Account | $0 | N/A | $50 |
| First Checking Account | $0 | N/A | $0 |
| Golden Checking Account | $0 | N/A | $50 |
| Cashback Checking Account | $0 | N/A | $1500 |
| Essential Checking Account | $0 | N/A | $0 |
Savings Account Cost
| Axos Bank Savings Accounts | Monthly Fees | Waiver Criteria | Minimum Deposit Amount |
| --- | --- | --- | --- |
| High Yield Savings Account | $0 | N/A | $250 |
| Axos Bank's High-Yield Money Market Account | $0 | N/A | $1,000 |
Who is Axos Best For?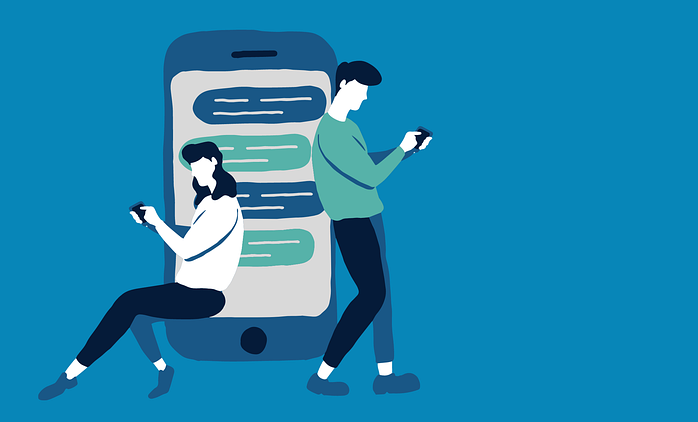 Axos Bank is good for customers who would want to benefit from the following;
Axos Bank should appeal to consumers looking for a full-service online bank. It may be a good fit for customers who want to:
Do the majority of their banking online
Open an online checking account for a child
Get unlimited reimbursement for ATM fees
Earn interest or rewards with a checking account
Open a checking or savings with no monthly maintenance fees
Earn a competitive rate on savings
Get personal loans
Secure their personal finance
Benefit from debit card transactions
Access student loans
Axos Pros and Cons
✅ PROS
▶ Total-Service Banking
Axos Bank is a total-service digital Bank. It has different checking, savings, and money market accounts and certificates of deposit. There are also loans and investment options.

▶ ATM Fee Reimbursements
Although Axos doesn't have its special ATMs, there are free ATMs to use. There are also networks of ATMs that you could use to get reimbursements.

▶ Lower Monthly Fees
There are little to no monthly service fees.
🚫 CONS
✖ Low-Interest Rates from Savings
The high yield savings is well above the national average. However, it is less than what is obtainable from other online banks.

✖ Zero Physical Branches
Axos operates a fully digital system. This could be disadvantageous when you require assistance from a bank official.

✖ Not Special CD Rates
The CD rates are lower when compared to other online banks. The rates are only slightly above the national average.
Axos Compare to other Banks
| Bank | Minimum Deposit | Monthly Fee | Savings APY | Overdraft | Number of Branches |
| --- | --- | --- | --- | --- | --- |
| Axos Bank | $0 | $0 | 1% | $0 | All financial services are digital |
| CitiBank | $0 | $25 | 0.04%-0.15% | $34 | over 2,649 branches worldwide |
| Wells Fargo | $25 | $10 | 0.01% | $35 | 5,200 branches |
| Chime | $0 | $0 | 0.50%  | $34 | All financial services are digital |
Axos vs. CitiBank
Axos is a digital bank that can compete with other banks. In some ways, Axos is superior to these other banks, and one of such is Citibank
Axos has a better savings APY than Citibank. Axos has 0.61% APY while Citibank has 0.40%
For its checking account, Axos has yet again better APY. Axos has up to 1.00% APY to Citibank's 0.25%
The two are well-performing banks, but Axos does have some reassuring qualities of Citibank.
Axos vs. Wells Fargo
Axos is a digital bank, and even though it started out in 2000, it has become one of the fastest-growing banks. It could be said to compete with Wells Fargo, which is an older bank.
Axos is more accessible than Wells Fargo. Wells Fargo has over 5000 branches, but it doesn't compare with Axos' command of the digital space.
Axos Bank doesn't have dedicated ATMs but has access to free ATM transactions. In addition, it has s respectable amount of ATM reimbursements which makes it a superior bank in this regard.
Axos is cheaper than Wells Fargo. This is because it has lower monthly fees than Wells Fargo.
>>Read more About Wells Fargo Banking Reviews: Is Wells Fargo a Good Bank?
Axos vs. Chime
Axos is a digital bank, and even though it started in 2000, it has become one of the fastest-growing banks. We are confident that it could take on Chime, which is a respected bank.
Axos is cheaper than Chime as it has more ATMs that are free. This makes transactions with ATMs more viable with Axos.
In addition, Axos has some ATM reimbursements which would allow you to get some of your money back. This happens when you use ATMs that don't belong to Axos.
Axos is doing pretty well for a bank that burst into the scene in the last decade.
>>Read more About Chime Banking Reviews: Is Chime a Good Bank?
Conclusion: Is Axos a Good Bank?
From what we have written above, you should have an idea of how our verdict would go. Axos bank should be nicknamed the Bank of the people as it is an inclusive bank.
Right now, Axos provides a better banking alternative than other banks because of the rampaging Coronavirus. Customers don't need to compromise their health because they want to enjoy financial services at the touch of a button.
Apart from the ease of banking, there is the reduced cost of banking which is not obtainable with most banks. This Bank doesn't take for the wondrous service it provides, and it continues to give more and more.
Axos has zero monthly fees, so you don't have to feel anxious anytime the month is about to end. The Bank has free use of its ATM.
Why wouldn't you want to bank with the online-only bank and ensure that your personal finance is secure.
Axos Bank FAQs
Is Axos Bank offers a high yield savings account?
Yes, Axos as an online banking financial institution offers a High yield savings account, and you will get up to a 0.16% annual percentage yield. Also, no monthly maintenance fee for having a high yield savings account.
Is Axos bank still in business?
Axos Bank is still in business and still offers that juicy unlimited ATM fee reimbursements. Axos Bank is one of the most popular online Banks founded in 2000 and changed its name to Axon bank in 2018.
Which bank is the safest to bank with?
The bank must be like Axos, it must possess a good Internet security measure. Most importantly, the Bank should not be known for careless data mishaps.
Does Axos have a money market account?
Yes, Axon bank has a money market account. To open a high yield money market account, you will deposit $1000.
Like this Article? Subscribe to Our Feed!
John is an avid researcher and is deeply passionate about health and finance. When he's not working, he writes research and review articles by doing a thorough analysis on the products based on personal experience, user reviews and feedbacks from forums, quora, reddit, trustpilot amongst others.