9 BEST Forex Trading Tools 2023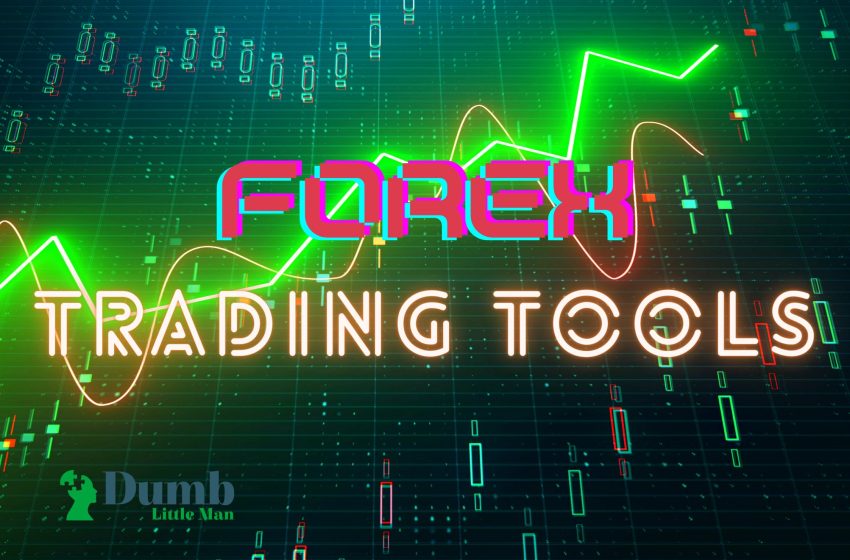 Want to jump straight to the answer? The best forex brokers for traders are Avatrade and FXCC
The #1 Forex Trading Course is Asia Forex Mentor
Before we jump into the article, let me ask you a question. Which is the largest investment market in the world? Is it NASDAQ, the New York Stock Exchange, Tokyo Stock Exchange, or the Shanghai Stock Exchange. What if I say that none of them is the largest investment market in the world?
Forex or Foreign Exchange market is the largest investment market in the world with an average daily turnover of more than 5 trillion US dollars. In comparison, the New York Stock Exchange which is the largest stock exchange in the world has a daily trade volume of $ 25 billion.
Millions of people from around the globe use the Forex market everyday to trade currencies. Do you also want to try your fortune in the Forex market? If yes, then you are on the best page on the planet. In this article, you will get to know everything you need to know about Forex trading, and the essential Forex trading tools that you must use if you want to make it big on this platform.
Forex Trading Tools: Let us Discuss First, What is Forex?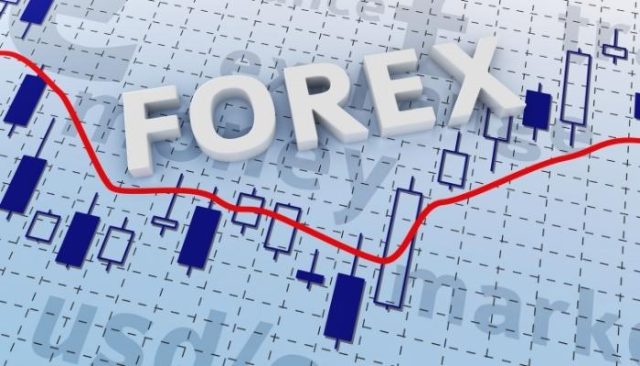 Forex stands for "Foreign Exchanges" and it is the most traded market in the world with a daily turnover exceeding 5 trillion dollars. To give you an idea of how big of a platform Forex really is, the combined GDP of all the countries in the world is roughly $ 80 trillion. This means that every day, an amount worth nearly 6.25% of the entire world's GPD is traded on Forex.
Although there are a lot of platforms that allow you to trade currencies, a majority of people prefer Forex simply because it is the best trading platform for currency trading. Unlike most stock exchanges that have pre-defined working hours, Forex allows traders to trade currency 24 hours a day, 5 days a week.
In simple terms, Forex trading platforms allow you to convert one currency into another for numerous reasons including trade, commerce, and tourism. For example, if you are an American citizen, and you are planning to visit Paris for your honeymoon. However, you cannot go around exploring Paris with US dollars in your wallet. If you want to go sightseeing or if you want to purchase local products, you will have to use Euros, because it's the local currency. You will have to exchange US dollars for Euros, and this is where Forex trading platforms come into play.
It is has a decentralized market performance that allows trading consistently without losing money rapidly.
How does Forex work?
Forex Trading revolves around one basic principle: traders buy and sell currencies on the Forex market constantly. It would be safe to say that Forex is primarily a P2P marketplace because a majority of deals take place between two parties directly. However, the Forex currency market is controlled by a global network of banking institutions.
Currency trading on Forex takes place in pairs, and it is called currency pair. A currency pair appears as "Currency1/Currency2". Here, currency 1 is the base currency, and currency 2 is the secondary currency. A currency pair tells us the value of one unit of base currency against the secondary currency. In simple words, it tells us how much secondary currency you would need to pay to purchase one unit of base currency.
One of the most commonly used currency pair on Forex is EUR/USD where EUR stands for Euro, and USD stands for US dollar. For example, if EUR/USD is trading at 1.2, it means that you will have to spend $ 1.2 to purchase one Euro.
The trading price of the EUR/USD currency pair would increase if Euro shoots up against dollar. In this scenario, the value of 1 Euro would be more than 1 dollar.
Benefits of Forex Trading
Why is Forex the largest trading market in the world? It is so because Forex Market offers numerous benefits to traders on its platform which is why millions of people use it everyday to trade currencies. Following are some of the major benefits offered by Forex Trading Markets.
Forex Markets are flexible, and in fact they are the most flexible trading platforms in the world. Forex is probably the only trading platform in the world that remains open 24 hours a day. It allows you to trade currencies as per your comfort.
Forex offers its traders to trade in more than 100 currency pairs . When trading on Forex, you would never run out of trading options.
When compared to other prominent stock exchanges across the world, Forex markets have a lower transaction charge primarily because Forex mainly deals with P2P trading.
One of the biggest reasons why a lot of people want to try their luck in the Forex market is because they provide the most leverage when compared to any stock exchange in the world. There are thousands of people who have made a fortune with Forex trading, and we often get to know of people who have multiplied their initial investment 30 times over.
| RECOMMENDED TRADING COURSE | REVIEW | VISIT |
| --- | --- | --- |
| | #1 Forex, Crypto and Stocks trading course. Ranked most comprehensive by Investopedia and Best by Benzinga. Free to Try! | |
What are Forex Trading Tools and Why do you need them?
Trading in the Forex market is not as easy as it sounds especially if you have just stepped into the world of trading currencies. There are a lot of factors that you need to take care of if you want to be successful with your currency trading and want to make a decent profit doing so. Forex trading tools are specially designed tools that help traders in trading currencies on the platform.
Now, there are hundreds of Forex trading tools in the market, and you cannot use each and every one of them. Each of these tools offer different functionalities, and they can be of help to you in one way or other. So how do you determine whether a Forex trading tool is suitable for you or not?
Usually, we use the following three parameters to determine whether a Forex trading tool would be beneficial for you or not.
Reliability: The best Forex tools are reliable.
Affordable: It would not make any sense if you need to spend a fortune on these trading tools when you should be investing that money in the market. A good Forex trading tool is not too heavy on your wallet.
Functionality: The best forex tools provide you only with relevant information that you need when making currency trades on the platform.
Most forex traders use technical analysis tools such as Economic Calendar, Volatility Calendar, and even Currency Correlation Matrix because these tools help them obtain the right trading signals. A lot of traders also opt for market analysis tools that are suitable for novice traders that have yet to build trading habits.
9 Best Forex Tools
#1. Charting Software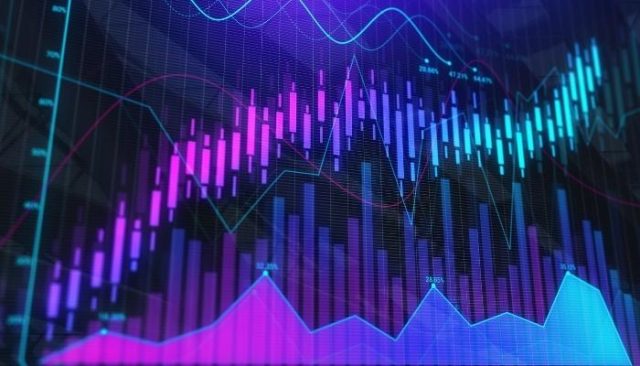 Charting Software is one of the most popular and frequently used Forex trading tool, and almost every Forex trader uses the Charting Software. Charting Software provides you with a visual depiction of market performance. It also allows traders to monitor market conditions in real-time and look back in time.
Additionally, there are multiple Charting Software packages that include several additional technical indicators that allows traders to test their methods with the benefit of hindsight. It provides traders with a clear picture of how they would have performed in real-time.
#2. Trading Platforms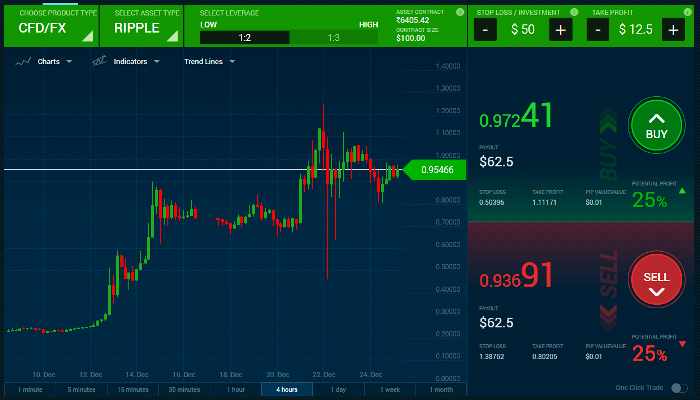 Out of all the trading platforms, the MetaTrader 4 without a doubt is the most popular online forex trading platform. Seasoned currency traders usually prefer the MetaTrader 4 trading platform primarily because of its features.
The MetaTrader 4 supports almost every major Forex broker, and you can trade with any one of them virtually. Other asset classes serviced by their online broker, including metals, energy goods, and stock indexes, are also available through MT4.
#3. Financial News Wire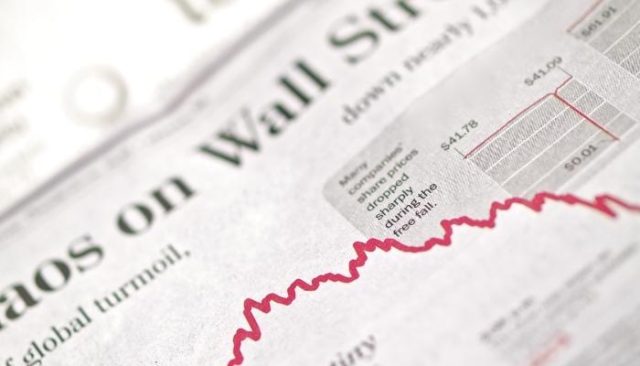 You need to stay in touch with financial news from around the world if you want to improve your game, and the Financial News Wire is the best tool for this purpose. The Financial News Wire tool features articles from well-known financial newspapers from across the world including The Wall Street Journal, MarketWatch, Reuters, Bloomberg, the Financial Times of the United Kingdom.
The value of a nation's currency depends on several factors including the political status in the concerned country along with any bad geological occurrences. If you are aware of these factors, you can predict how that currency would perform on the Forex market in the upcoming days. It would then help you in making sensible decisions.
#4. Economic Calendar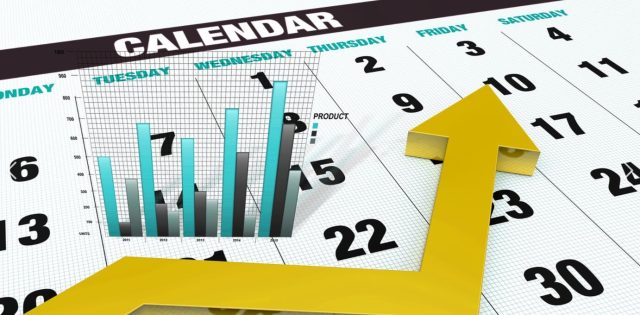 For a Forex Trader, the economic news calendar is one of the best forex tools. It gives traders the future market consensus for geopolitical events and financial data. If you are serious about your Forex trading sessions, then the Economic Calendar is a tool that should definitely be in your arsenal.
With the help of economic calendars, you can know inflation numbers, GDP of countries, and even the meeting dates of major central banks. This information can really help you in currency trading.
#5. Copy Trading Service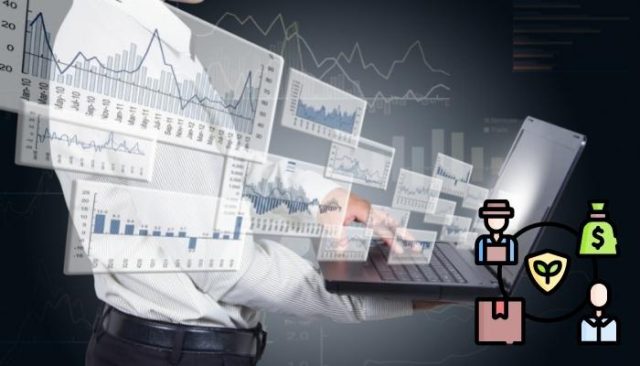 The Copy Trading Service is one of the most useful tools for any trader on the Forex platform especially if you are a newbie. With this tool, you can duplicate the trades which have been placed by the traders you are following.
It is one of the best self-development tools for a novice traders as they can improve their trading experience, and gain valuable knowledge of the Forex market. If you are not sure of what currency pair to invest in, you can simply use the Copy Trading Service to replicate the investment made one of the traders you are following.
#6. Trade Journal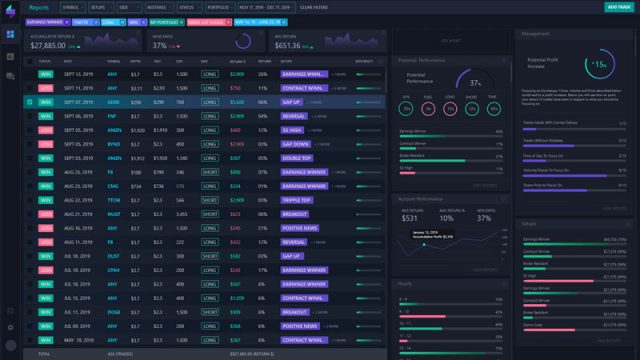 If you want to establish yourself as a Forex trader, then the Trade Journal is a tool that you cannot miss out on. A Trade Journal as the name suggests keeps a track of all the investments you have made along with the necessary data related with that trade.
You can have a look at these trading details whenever you want. Keeping a detailed track of your investments would help you immensely in improving your skills. You will be able to spot your mistakes, and learn from them.
#7. Forex Volatility Calculator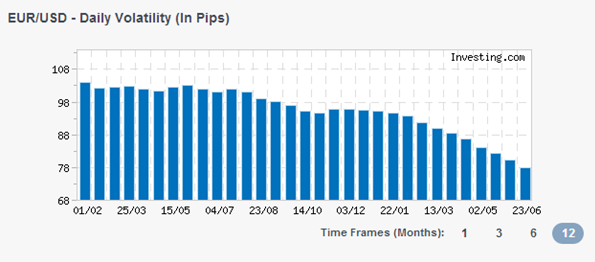 As previously said, market volatility is one of the most significant aspects of effective trading. Currency pairs with a narrow trading range are often not the best to trade.
What makes a good volatility calculator is the ability to divide historical volatility into time periods like one week, one month, three months, and one year. It can also help a trader trade the most volatile currency pairings during the most turbulent times of the day because more volatility usually means more trading possibilities.
#8. Currency Correlation Matrix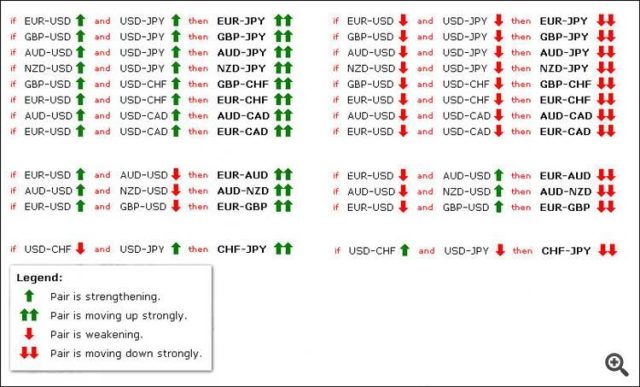 Because the foreign exchange market consists of several pairings of currencies, there are known and calculable correlations between them. These correlations can be positive or negative, and they are often stronger in specific pairs than others.
The correlation of each currency with respect to all other currencies is computed for one or more historical periods and placed in the box where they intersect in the table to generate a correlation table.
#9. Time Zone Converter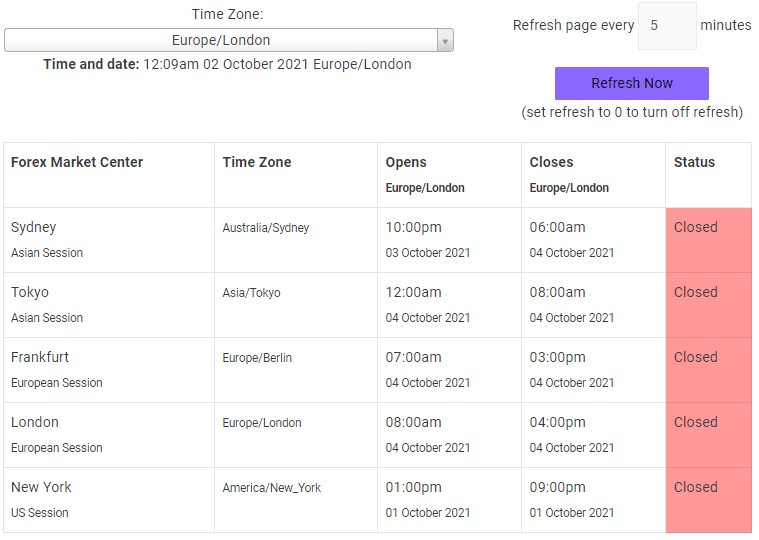 This tool enables you to adjust your trading to different time zones and detect trading session overlaps across the world when the market is most liquid.
It is one of the best technical indicators to help you find out when to trade counter currency and know its volatility.
Best Forex Brokers
So far we have discussed what are Forex markets, and what are the best tools for a Forex trader? But how do you start trading on the Forex platform? If you want to begin your journey as a Forex investor, the first step you need to take is to choose brokers who are trustworthy, and have a portfolio of successful trades to back them up. Following are some of the best Forex Brokers you can opt for your currency trading requirements.
Broker
Best For
More Details

Advanced Non US Traders
Read Review




securely through Avatrade website




Intermediate Non-US Traders


Read Review





securely through FXCC website






Overall Broker
Read Review





securely through Forex.com website




Professional Forex Traders

Read Review




securely through Interactive Brokers website



Best Forex Trading Course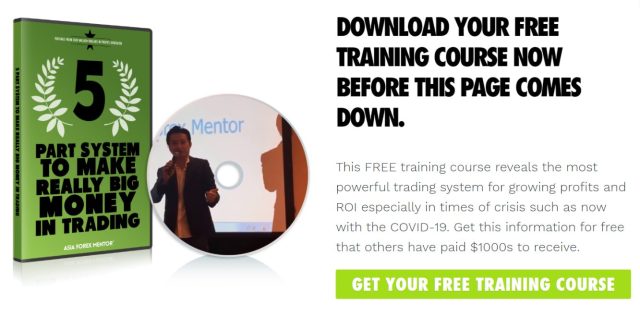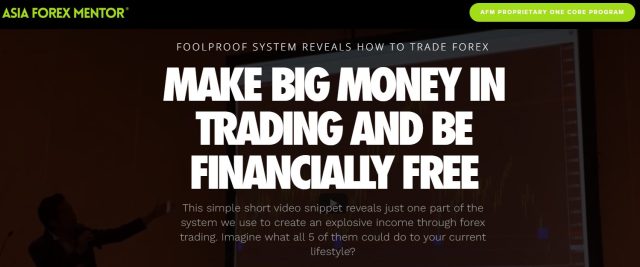 If I had to recommend one course that would help you grow as a Forex trader, it would be: Asia Forex Mentor by: Ezekiel Chew
The Asia Forex Mentor by Ezekiel Chew is undoubtedly the best beginning course you can pursue if you want to know the ins and outs of the Forex market.
There are multiple blogs that would help you in understanding the program better. You can also sign up for the One Core Program that is a foreign exchange market course that teaches many forex traders how to improve their trading style and improve their trading account.
If you pursue this course with all your heart, you would learn the basics of making money on the Forex platform. Your knowledge of analyzing the market would boost tremendously, and you can seize the next opportunity to make huge profits on the market. With the right forex trading tools and this course, you will be able to prioritize return on investment over anything else.
| RECOMMENDED TRADING COURSE | REVIEW | VISIT |
| --- | --- | --- |
| | #1 Forex, Crypto and Stocks trading course. Ranked most comprehensive by Investopedia and Best by Benzinga. Free to Try! | |
Conclusion: Why do you have to consider Forex Trading Tools?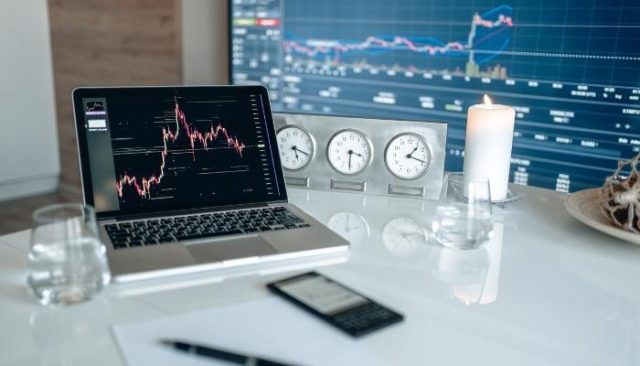 Forex is the largest investment market in the world, and it offers traders immense freedom, and versatility when it comes to currency trading. Forex investment can be a risky affair especially if you have just started currency trading. As a beginner, you might not have a lot of experience or knowledge of Forex trading which is why you might not be able to make the best decision when it comes to trading.
These trading tools are specialized software that helps currency traders for a wide variety of reasons. If you are a newbie trader, then you should definitely use these tools so that you can get a better understanding of how the Forex market works.
Forex Trading Tools FAQs
What are the best Forex Trading tools?
The forex market offers plenty of tools to help traders make better deals when trading currencies on the platform. Some of the best Forex trading tools are charting software, trading platform, and an economic calendar. In addition to these tools, you should also read articles published on financial news websites, to get a better understanding of the market.
Can you get rich by trading Forex?
Yes, you can get rich by trading Forex because there are thousands of Forex traders who have made a fortune trading currencies on the market. However, it is worth noting that you cannot experience immense success on Forex overnight. Trading on Forex is not a sprint, rather it is a marathon. You need to have a working knowledge of Forex, and you need to be patient.
What tools do Forex traders use?
There are hundreds of trading tools, and Forex traders use these tools as per their needs and convenience. Some traders like to use sophisticated trading software, whereas some like to use simple tools. A lot of seasoned traders use tools like charting software, forex volatility calculator, currency pip calculator, profit calculator, margin calculator, time zone converter, and more.
| RECOMMENDED TRADING COURSE | REVIEW | VISIT |
| --- | --- | --- |
| | #1 Forex, Crypto and Stocks trading course. Ranked most comprehensive by Investopedia and Best by Benzinga. Free to Try! | |
Like this Article? Subscribe to Our Feed!
Wilbert is an avid researcher and is deeply passionate about finance and health. When he's not working, he writes research and review articles by doing a thorough analysis on the products based on personal experience, user reviews and feedbacks from forums, quora, reddit, trustpilot amongst others.