Best Swing Trade Stocks: Tips on What and Where to do Swing Trade 2023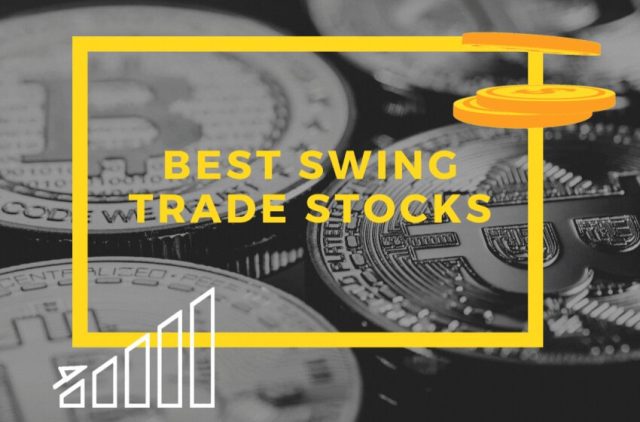 Swing trading is a speculative trading strategy designed to take advantage of short- and medium-term movements in the financial market. As you know, stock markets move up and down all the time. A swing trader simply tries to profit from this volatility in the short and medium-term.
The biggest advantage of swing trading strategies is the fact that they can be used to make money in both bull and bear markets. The strategies can also be used to invest in a wide variety of assets.
However, they are mostly used to trade stocks. For this reason, if you want to become a successful swing trader, you must learn how to identify the best swing trade stocks. Luckily, there are quite a number of them in the stock market.
You will also need to develop a comprehensive swing trading strategy. After all, swing trading is a very risky investment opportunity and it requires a lot of due diligence on stocks before you make your move. In this post, we will give you more details about swing trading, including how to pick the best stocks.
Best Swing Trade Stocks: What Is a Swing Trade Stocks?
The key to success for swing traders is picking the right horse to back. In essence, if you pick the best swing trading stock, then chances of making decent returns are indeed very high. There are three major factors to look for before picking the best swing trading stocks. They include price action, asset liquidity, and prevailing market conditions.
However, before we even talk about how to pick stocks for swing trading, it is important to note that there are two types of swing traders. The first category is those who simply want to profit from a small steady movement in the stock price. The second is those who want to make huge returns by trading highly volatile stocks. Trading in high volatility is the riskiest thing you can do as an investor. But the rewards can also be huge.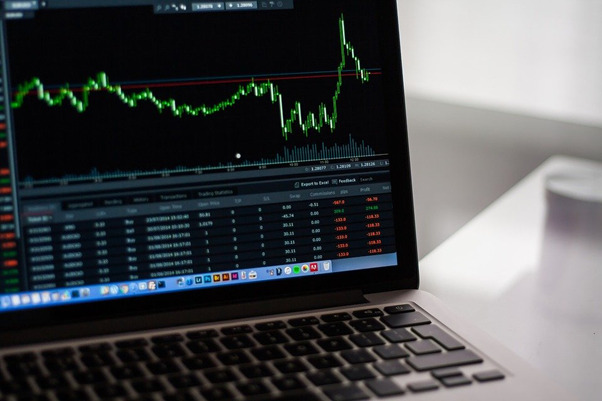 So, if you want to swing trade on high volatility, you'd typically look for stocks that have volatile price action. But for folks who want to swing trade without too much drama, then you'd be better off picking stocks with steady price action.
In essence, these would typically be stocks that have moved slightly up or down over a given period of time. In this swing trading strategy, the goal is not to make huge profits. Instead, the swing traders hold this asset for a small return. This is crucial because it helps to preserve your capital.
In addition to the price action, you must also consider the overall liquidity of the asset. This simply means the daily trade volume or market cap of the stocks. An asset that has a huge market capitalization has high liquidity. For this reason, it will be easier to get your orders filled at the right price. But if you decided to execute swing trades on lightly traded stocks, getting orders filled will be a nightmare.
Finally, before you start swing trading on any asset, ensure you understand prevailing market conditions. While individual stocks sometimes move alone, in some cases it could be a market-wide movement pushed by certain geopolitical and economic factors. Always be informed of these events before choosing the best swing trading assets.
Best Swing Trade Stocks
Good swing stocks will always come and go depending on the market. However, here are three major stocks you can consider today. Here they are:
Meta Platforms Inc.
Social media company Meta Platforms Inc, which recently changed its name from Facebook, is one of the major large-cap tech companies in the stock market. According to Yahoo Finance, Meta Platforms Inc. has an estimated daily market cap of over $900 Billion.
This makes it a highly liquid asset. Also, when you do some technical analysis on trading charts, you also notice that Meta has relatively good price action with medium volatility. Based on these conditions, it can be a good bet for good swing traders.
Caterpillar (NYSE: CAT)
In case you'd like to diversify away from tech, then Caterpillar Inc., the biggest manufacturer of construction and mining equipment in the world, offers some good trading opportunities. Some of its notable products include industrial gas turbines, natural gas engines, and others.
The company's long-term prospects are also quite good with an average daily trade volume of $87 Billion and an annual dividend yield of around $4.12 per share. The stock chart for this company also shows good price action that gives you multiple possible trade entry points.
Kohl's (NYSE: KSS)
Kohl's is one of the leading department store retailers in the US. It has over 1000 locations across the country and a pretty good online presence as well. Kohl's is not technically a large market cap company. However, with over 14 million swing stocks traded daily, it is highly liquid.
Kohl's also does well against popular swing trading indicators. For example, in addition to high liquidity, the stock also has a relatively good open short interest, something that could indicate it's a popular choice for active traders. The company also has a good annual dividend yield.
Despite the list above, we must tell you that there are still many other swing stocks out there. You just need to do your own fundamental analysis to identify trading opportunities that suit your tight weekly range. Be sure to also use tools like high tech stock scanners to analyze stocks suitable to your swing trading system.
Best Online Brokers To Swing Trade Stocks?
If you want to swing trade stocks, then you need a top broker who gives you access to a wide range of assets and the latest stock prices. Well, while there are many brokers out there, the following three are perfect for swing trading: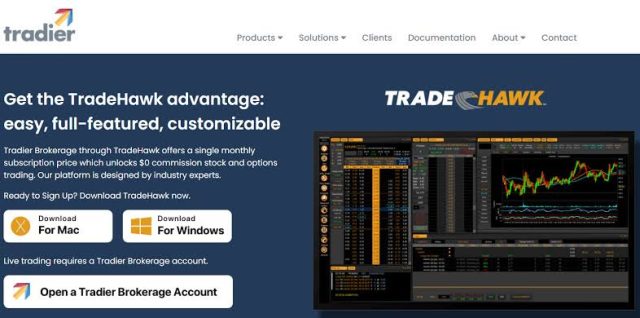 Tradier is a top global broker that offers a wide range of products for swing traders, including access to an exchange traded fund or ETFs. From options contracts to stock and index futures, you can buy a variety of assets here under the right stock market conditions.
Tradier also offers low and transparent commissions. For instance, a single options contract attracts of fee of as low as $0.35. However, you can also decide to pay a fixed monthly subscription fee of $10 instead of paying for every trade.
With the subscription, you get commission-free trading on equities and options, something that should increase your net income once the stock price hits your medium-term gains. Tradier also has a modern trading platform that is available on desktop, browser, and mobile. This makes it ideal for anyone who wants to swing trade stocks.
Click Here to Open an Account with Tradier Brokerage (Official Page)
>>Read more About Tradier Brokerage Review: Is it the Best Intuitive Trading Platform?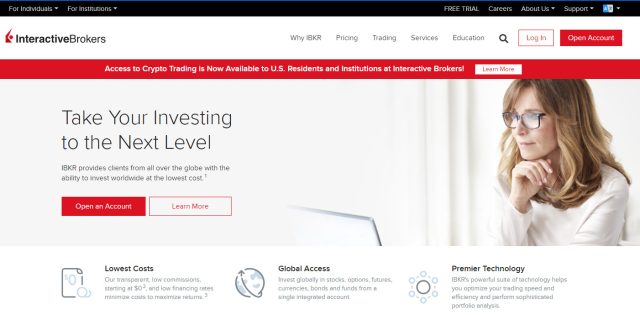 Founded in 1976, Interactive Brokers is one of the leading stockbrokers in the United States. The firm also has a global presence and it strives to give customers access to a huge variety of assets in all the major global markets. Interactive Brokers is also regulated by the Financial Industry Regulatory Authority or FINRA.
It offers several different trading platforms as well, each with potential technical trading signals. You also get a wide range of technical analysis tools to help you analyze stock charts and understand exactly what resistance lines represent.
As for beginners. Interactive Brokers also offers comprehensive educational programs on swing trading, including info about how to develop a short term trading strategy and overcome selling pressure associated with most trades. You will also get low fees on options and equities as well.
Click Here to Open an Account with Interactive Brokers (Official Page)
>>Read more About Interactive Brokers Review: Is it the Lowest Cost Online Stock Platform?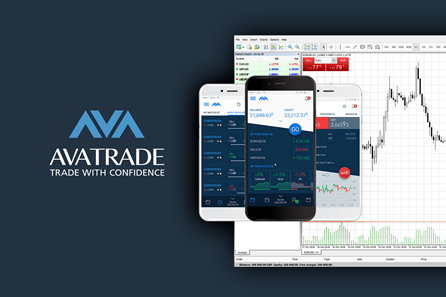 Based in Dublin, Ireland, AvaTrade is a popular European broker with a global customer base. The firm also offers a wide range of assets including stocks, options, forex, commodities, and others. The broker has multilingual trading platforms as well designed to suit people from different countries.
It also comes with ultra-low spreads for all its CFD products to ensure you get low fees. AvaTrade also has more than five trading platforms, including an automated trading tool that can be used to swing trade growth stocks and other assets 24/7. You also get comprehensive and easy-to-use charting tools for technical analysis, regular trade signals, and a dedicated search tool that should help you locate stocks at the best current market price.
Click Here to Open an Account with AvaTrade (Official Page)
>>Read more About AvaTrade Review: Is it the Best for Advanced Non-US Traders?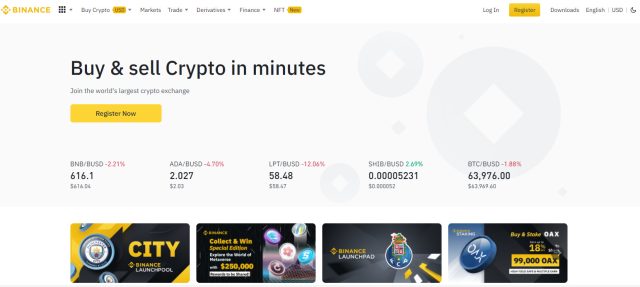 Although Binance started off as a crypto exchange, it has since diversified into futures and options for cryptocurrency pairs. All options bought and sold here are issued directly by the broker. This means that you don't have to deal with order books that can increase fees for margin trading. Additionally, Binance also offers shorter expirations for its options contracts, sometimes even as low as 5 minutes.
For someone who has a short-term investment strategy with a relatively small profit target, these short expirations can be a huge advantage. Binance also offers a state-of-the-art platform that allows you to set automatic buys and exit points. You also get technical analysis tools to help you predict a bearish trend or bull market. As for the fees, the broker charges somewhere between 0.015% to 0.1% of the value of the contract.
Click Here to Open an Account with Binance (Official Page)
Swing Trading Stocks Pros and Cons
Swing trading strategies have a lot of benefits and a few downsides as well. As a stock swing trader, it is important to be fully aware of this. Here is a breakdown, starting with the pros.
Pros
Swing trading allows you to take advantage of small movements in the market to make decent returns.
Swing traders profit in both bullish and bearish markets if they time their plays right
You also get to enter big financial positions with a small amount of money thanks to leverage
There is a big variety of trading products including Options, Futures, and other CFDs.
You also get access to advanced analysis tools these days that help you determine trend direction in any asset.
Cons
Swing trading even on a penny stock is highly risky and many people lose money
Predicting the market in the short and medium-term is not easy
You need to be well versed with advanced technical analysis tools to execute a good swing trading system.
Be ready to pay relatively high fees when you start to swing trade stocks
Reason to Swing Trade Stocks?
Although swing trading has its risks, it is still one of the most popular trading strategies these days. So, why do people swing trade? Well, first of all, swing trading allows investors to take advantage of short- and medium-term movements in the stock market.
As you know, stocks tend to go through periods of boom and bust. While this happens over a longer period of time, in most cases price changes can happen within days or weeks. A swing trade provides an opportunity for an investor to profit from this volatile price action.
After all, swing trade remains profitable in both bull and bear markets. The goal for most traders is to buy at low prices and catch an ongoing stock market rally then sell after prices have boomed. In addition to this, stock swing trading relies fully on technical analysis. This is a sophisticated way of analyzing a stock chart and related data to determine where the asset is going.
The analysis simply removes the guesswork out of trading, something that makes trade results more predictable. Swing traders can also use a great variety of financial derivatives to swing trade various assets. Stock options in particular are very popular. And since most brokers allow you to trade in leveraged accounts, you can easily maximize swing trade returns with very small investments.
Despite this, it is important to remember that swing trading is very complicated. Not everyone can make money with it. So, before you jump in, take some time to learn what it is and how everything works.
Choose Asia Forex Mentor for Your Forex and Stocks Trading Success
If you have a keen interest in establishing a successful career in forex trading and aspire to achieve substantial financial gains, Asia Forex Mentor stands as the optimal choice for the best forex, stock, and crypto trading course. Ezekiel Chew, renowned as the visionary behind trading institutions and banks, is the driving force behind Asia Forex Mentor. On a personal note, Ezekiel consistently achieves seven-figure trades, a distinction that truly sets him apart from other educators in the field. Here are the compelling reasons that underpin our recommendation:

Comprehensive Curriculum: Asia Forex Mentor offers an all-encompassing educational program that covers stock, crypto, and forex trading. This well-structured curriculum equips aspiring traders with the knowledge and skills necessary to excel in these diverse markets.

Proven Track Record: The credibility of Asia Forex Mentor is firmly established through its impressive track record of producing consistently profitable traders across various market sectors. This achievement serves as a testament to the effectiveness of their training methodologies and mentorship.

Expert Mentors: At Asia Forex Mentor, students benefit from the guidance and insights of experienced mentors who have demonstrated remarkable success in stock, crypto, and forex trading. These mentors provide personalized support, enabling students to navigate the intricacies of each market with confidence.

Supportive Community: Joining Asia Forex Mentor brings access to a supportive community of like-minded traders pursuing success in the stock, crypto, and forex markets. This community fosters collaboration, idea-sharing, and peer learning, enhancing the overall learning experience.

Emphasis on Discipline and Psychology: Success in trading necessitates a strong mindset and disciplined approach. Asia Forex Mentor provides crucial psychological training to help traders manage emotions, handle stress, and make rational decisions during trading.

Constant Updates and Resources: The financial markets are dynamic, and Asia Forex Mentor ensures that students remain up-to-date with the latest trends, strategies, and market insights. Continuous access to valuable resources keeps traders ahead of the curve.

Success Stories: Asia Forex Mentor takes pride in a multitude of success stories where students have transformed their trading careers and achieved financial independence through their comprehensive forex, stock, and crypto trading education.

In summary, Asia Forex Mentor emerges as the premier choice for those seeking the best forex, stock, and crypto trading course to carve a rewarding career and achieve financial prosperity. Through its comprehensive curriculum, experienced mentors, practical approach, and supportive community, Asia Forex Mentor provides the necessary tools and guidance to mold aspiring traders into accomplished professionals across diverse financial markets.
Conclusion: Is Swing Trading Stocks a Good Way of Investment?
Generally, swing trading is a viable way to make money for stock traders. After all, all the features of swing trading offer great opportunities for turning in a profit. For instance, while long-term value investors make money only if the market goes up, swing traders can trade the volatility. This simply means that they can profit when the market goes up or down.
In addition to this, markets these days have a lot of swings. These swings also typically happen in the short and medium term. So, while eventually over time markets will always go up, in between they swing a lot. Swing trading makes it easier for investors to profit from such swings while still taking advantage of long-term market gains in the end.
Also, it doesn't take a lot of capital to start swing trading. In fact, most brokers have no minimum deposit requirements for swing traders. Brokers also offer comprehensive educational programs online that should prepare you for swing stock trading and how it work.
But even with all these benefits, we must warn you that swing trading is risky. Predicting the direction of a market in the near term requires a lot of analysis and it's not easy. You may also be charged very high fees by certain brokers to swing trade. But despite these shortcomings, as long as you know what you are doing, you can make a lot of money with swing trades, especially now that financial markets have become very volatile.
Swing Trading Stocks FAQs
Can you get rich swing trading?
The simple answer here is yes. It is possible to get rich with good swing trading stocks but it's not as simple as it sounds. As we have already noted above, there are a lot of risks involved in this strategy. But if you can be able to predict short-term swings in the market and incorporate them into your trading style, then you will get some decent income.
Do not look at swing trading as a get-rich-quick thing. In fact, most successful swing traders simply thrive in small but steady profits. While these profits may not buy you an island in the Caribbeans, they can help you diversify your income sources.
Who are the best Swing Traders?
A successful stock swing trader tends to have certain attributes. First, you must always be ready for the possibility of a trade blow. Not all trades work and not all plays make money. The rule is to make more than you lose so that net returns are positive.
A successful swing trader must also have a lot of trading temperament. Once you develop a strategy, stick to it and don't deviate unless you have new information about the asset. Finally, avoid overtrading as much as you can. It's the main reason why most people lose money.
Is Swing Trading Safe?
Yes, most swing trades are safe but of course, there are risks. The best way to ensure you minimize the risk of loss is to analyze your assets very well. Look at stocks with significant volume in the market before you enter a short term sell position.
Additionally, learn how to gauge the value of an asset in the short term using detailed analysis of charts, price earnings ratios, and other important indicators. As long as your trades are not blind or based on luck, you have a chance of making money in swing trades.