How to Trade Cryptocurrency? A Traders Beginners Guide 2023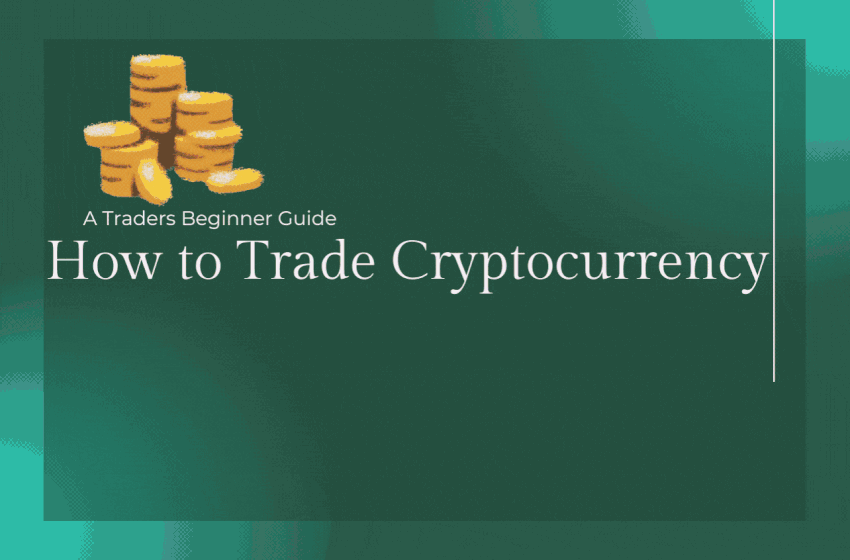 When cryptocurrency came out around 2009, very few people would have predicted just how big it would become ten years later. At the time, it never really got a lot of media attention. Besides, those who knew about crypto then saw it as a novelty item that will fade off in a few months. But contrary to this belief, the crypto industry boomed and today, it has become too big to ignore.
According to Coin Market Cap, the daily market capitalization of the Crypto market is roughly around $3 Trillion. Additionally, access to digital currencies has become so easy with the rise of cryptocurrency exchange platforms all over the world.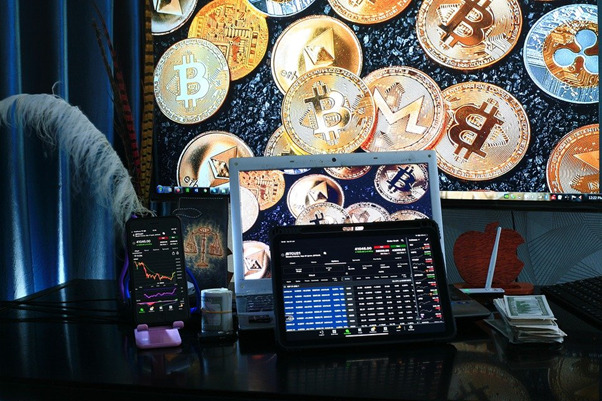 So, if you are thinking of trying your hand at cryptocurrency trading, then this is perhaps one of the best times to do it. After all, if you got in a year ago, you'd still be on the green in terms of profits. Despite this, crypto trading is not as straightforward as it seems. In fact, for a beginner, there are a few important things to keep in mind.
In this post, we will give you all the details you need to trade crypto including how to get started, how to pick the best coins, and of course some of the places you can buy and sell digital currencies. Keep reading and learn more.
But before we start, we must give you an editorial disclosure. The opinions expressed here are for educational purposes only. They should not be seen in any way as investment advice or a solicitation to buy or sell crypto.
How to Trade Cryptocurrency: What Is Cryptocurrency?
A cryptocurrency is a form of decentralized digital currency powered by blockchain technology. Of course, these are all big words but don't worry, they'll be explained in detail. To better understand what cryptocurrency is and how it works, it is important to first explain how traditional fiat currencies like the US Dollar operate.
Modern paper currencies are issued by central banks. According to research by the editorial team, each note has a unique serial code. The currency is then deposited in a traditional bank account where it can be accessed and used in the economy. Every transaction involving money has to go through the bank, which in turn reports to the central bank and so on and so forth.
So, in essence, your fiat currency is fully controlled and regulated by a centralized institution known as the central bank. Now, imagine cryptocurrency as a normal currency but instead of having a centralized institution controlling or regulating it, it is powered by decentralized ledgers.
Ledgers are basically computerized databases that record all crypto transactions. They are secured using strong cryptography. Ledgers are decentralized, meaning that no single person or entity has any control over them.
So, why is cryptocurrency so special? Well, first it helps people transact online without incurring a huge transaction fee. Secondly, you can exchange your crypto with cash in decentralized exchanges without worrying about someone tracking your activity. This kind of privacy is a huge advantage in the modern world.
Thirdly, the crypto market is highly liquid. Transactions can be completed in minutes with minimal trading fees. Over the last few years, a ton of cryptocurrencies have launched in the market. But despite this, there are a few standout names that you are probably aware of. They include Bitcoin, Ethereum, Solana, and others.
How to choose Cryptocurrency?
As noted above, there is a huge variety of cryptocurrency assets that you can invest in. However, this doesn't mean you should buy any currency that you see. Nonetheless, there are three main categories of crypto assets that can be purchased in modern cryptocurrency exchanges. They include large-cap coins like Bitcoin (BTC) and Ethereum (ETH), Altcoins, and DeFi tokens.
Large-cap coins tend to have huge trading volume and their past performance in terms of growth is exceptionally good. The second category is known as alternative coins on Altcoins. This basically refers to any mid-cap crypto asset that isn't Bitcoin or Ethereum. Altcoins have become quite popular as they are used to hedge against the reserve coin, which is Bitcoin.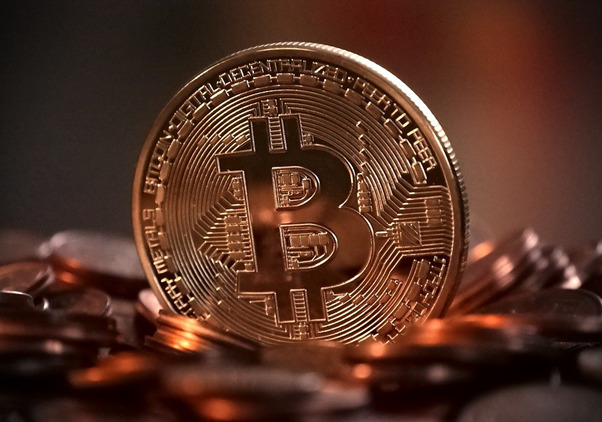 The third category is the Decentralized Finance or Defi crypto assets. Although technically De-Fi currencies are still altcoins, they work a bit differently. Most DeFi coins are simply native tokens issued on several decentralized blockchains products.
The purpose of DeFi is to decentralize banking while giving users the chance to earn native tokens. Over the last 2 years or so, interest in DeFi from crypto traders has shot up. It seems many see them as the future of the blockchain industry and such, they are adding them into their cryptocurrency wallets.
Factors To Look for Before Buying Cryptocurrency
Despite all these categories, there are also certain factors you need to remember before you buy any crypto. First, read the whitepaper behind each coin. There, you get details about the coin, how it works, and the team backing it. This information would be very helpful in making your final financial decisions.
Openness is also very important for most cryptocurrency traders. While you can buy and sell whichever crypto asset you want, at least limit your choice to currencies that are fully transparent in the way they work. If you are not sure which of these coins is perfect for you, you can always talk to a qualified professional before taking your next cryptocurrency trading steps.
It is also important to understand why you are buying crypto. Are you looking to cash in on the short-term volatility of crypto assets? Or perhaps you simply want to focus on long-term cryptocurrency investing? Once you know what you want, it will be easier to start trading with the right strategy.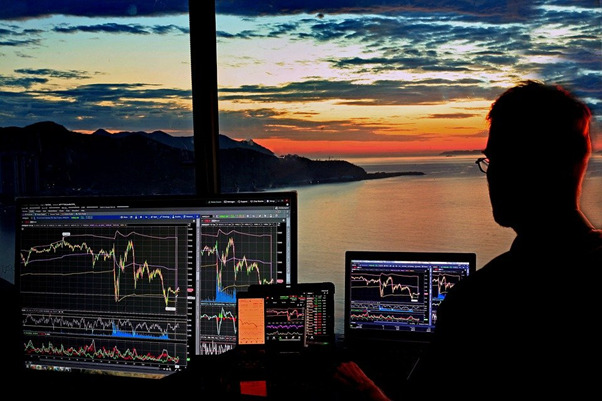 Finally, it is also important to have a basic understanding of the cryptocurrency market before you step into trading. Buying a coin is easy these days. But understanding the fundamental business behind a crypto asset requires that you are up to date with market sentiment, price movement, and prevailing geopolitical and economic factors. That way, you will be able to choose crypto assets that actually have long-term value.
How to Trade or Sell your Cryptocurrency?
In case you'd like to join the world of cryptocurrency investors, then you are in luck because it's not that hard. Based on research from our editorial team, there are five major steps to follow in your journey to profit from the crypto space. Here they are:
Open a Brokerage Account
The same way you need a broker to trade stocks is the same way you need a broker to trade crypto. A broker basically connects you to the crypto market where you can start buying and selling cryptocurrency. Some of the top brokers will also give you access to multiple exchanges where you can exchange cryptocurrency with fiat money and other digital assets.
Most exchanges also allow you to exchange different cryptocurrencies. For example, you can exchange Bitcoin (BTC) with Ethereum (ETH) and so many other quoted pairs. Opening a crypto brokerage account is so easy. You just need to fill in some personal info and some details about your location. You should be done in 2 minutes.
Fund Your Account
Cryptocurrency costs money to buy. So, you will need to fund your account before you buy crypto in your preferred exchange. The good news is that you can fund your account using various options. However, the idea of using a credit or debit card or even a bank account is one of the easiest ways to do it.
Some brokers or exchanges have minimum deposits while others don't. Be sure to also check the fee structure of your broker before you start trading. It is also important to note that these days you can actually buy micro cryptos on any coin in the market. This is basically a small fraction of a given coin and it allows you to buy or invest in cryptocurrency using a small amount of money.
Decide Which Cryptocurrency You Want
Many trading platforms will have a lot of cryptocurrencies to buy. But you cannot just buy anything that comes to mind. So, just like seasoned traders, beginner investors in the crypto industry must decide beforehand what currencies they want to buy.
You can refer to our section above on how to choose a cryptocurrency just to get a rough idea of what you should look for. Do not also forget Initial Coin Offerings or ICOs. This is basically buying a new coin immediately after it is released in the market. It's one of the best ways to get in on the ground floor of popular crypto before it explodes in value.
Develop an Investment Strategy
According to our editorial team, There are two main ways to make money when you buy or sell cryptocurrencies. First, you can become a short-term investor. As you know, crypto is very volatile. The market price moves up and down very quickly.
A short-term trader simply takes advantage of these short-term movements through crypto CFD trading, futures contracts, and even smart contracts. Short-term plays are often perfect for more advanced users since they are very risky.
Secondly, you can invest in bitcoin as a long-term investment strategy. Here, you buy and simply wait. Long investments are often done by crypto enthusiasts who believe in the future of the currencies. Most traders also trade long-term.
Secure Your Bitcoin
How you store or secure your crypto depends on your investment strategy. So, if you are a short-term trader, then you will need access to your crypto anytime and any day. For this reason, the best way to secure your assets would be through the best crypto exchanges.
There, you will get enough liquidity to trade on short price movements and make money. Besides, if you need to buy more assets, you can add more money to your exchange account through a debit card or a bank account. This should give you unmatched liquidity to purchase and sell crypto on short notice.
But if you are buying crypto for the long haul, then you have to get a cryptocurrency wallet. There are two types of cryptocurrency wallets. The first one is a digital version where your crypto is stored online. Secondly, you can buy physical crypto wallets which are some of the safest ways to store these assets for new traders and other users.
Trading Cryptocurrency Pros and Cons
Trading digital assets in a cryptocurrency exchange has its benefits and of course a few downsides as well. Here is a simple breakdown of both, starting with the pros.
Pros
The crypto market has a huge daily market cap and massive liquidity that allows you to open and close trades easily
Anyone can start with crypto investing. It takes very little time to join a crypto exchange and start trading.
The value of crypto has been growing ever since these assets launched, offering great opportunities for future returns.
You don't need complicated investment advice or trading strategies to make money through crypto
Global access is offered by the best crypto exchanges, giving anyone the chance to invest in this market.
Enjoy low trading fees and commissions when you trade cryptocurrency in any exchange
Cons
A highly volatile market that is very hard to predict
Trading cryptocurrency is not regulated, something that opens it up to fraud
There is always the risk of regulatory action by governments, which may affect crypto prices
It's literally impossible to recover your crypto once you lose access to your cryptocurrency wallet
Top Cryptocurrency Brokers?
As noted above, if you want to start trading the best cryptocurrency, then you must pick a good broker. While firms like TD Ameritrade are stepping up, according to our editorial team, there are three main crypto brokers that dominate the market. Here they are:
Geminin is a global cryptocurrency exchange that allows both beginner and advanced traders to buy Bitcoin and other digital assets instantly. The broker comes with a simple and elegant platform that should make it easier for new traders to build their crypto portfolios.
Gemini also offers low trading fees with up to 3% cashback on all purchases. The broker also has state-of-the-art security with regular cybersecurity audits, SOC certifications, and hardware security keys.
Gemini has also invested in comprehensive insurance coverage for all cryptos held under its exchange. This should give you more confidence in the broker's dedication towards security. You also get innovative tools as a beginner to help you buy and sell digital assets with ease.
Click Here to Open an Account with Gemini (Official Page)
Interactive Brokers is a large US-based brokerage firm with a presence in dozens of countries. The firm offers brokerage services in traditional stocks and of course crypto. Unlike Gemini, it is not a crypto exchange but instead, it gives users access to major exchanges where they can trade coins.
The broker allows its users to invest in some of the major cryptocurrency assets including Bitcoin (BTC), Ethereum (ETH), Litecoin (LTC), and Bitcoin Cash (BCH). However, since this is a traditional brokerage firm, the availability of digital assets is very limited.
You see, the crypto market has a lot of currencies on offer right? But Interactive Brokers only limits its offering to about four major currencies and that's it. The broker does not also offer ICOs on new coins. This can be a bit limiting for people who want to explore the full scope of the crypto industry.
Click Here to Open an Account with Interactive Brokers (Official Page)
>>Read more About Interactive Brokers Review: Is it the Lowest Cost Online Stock Platform?
Coinbase is perhaps one of the most popular cryptocurrency brokers on the planet. It is also a crypto exchange platform that gives you access to tons of digital assets. Once you open a Coinbase account, you will easily start investing in a wide range of pairs and assets.
Coinbase also has a series of innovative tools that allow you to set recurring buys, automate your trading, and monitor changes in the market on the go. There is also a mobile app to use as well. The broker also aspires to the best industry standards when it comes to crypto trading.
It is backed by state-of-the-art security and also comes with comprehensive insurance coverage in case of any eventuality. Coinbase also offers a digital crypto wallet to secure and store your crypto. It is by far one of the most trusted exchanges in the world.
Click Here to Open an Account with Coinbase (Official Page)
What is the difference between Cryptocurrency Trading and Stock Trading?
Buying and selling crypto in any exchange is very different compared to buying stocks. But there are also a few similarities. Let's start with the differences. First, crypto is simply a digital intangible asset. While stocks are also intangible in a way, they are backed by underlying companies. The performance of those companies will often determine the price of the stock.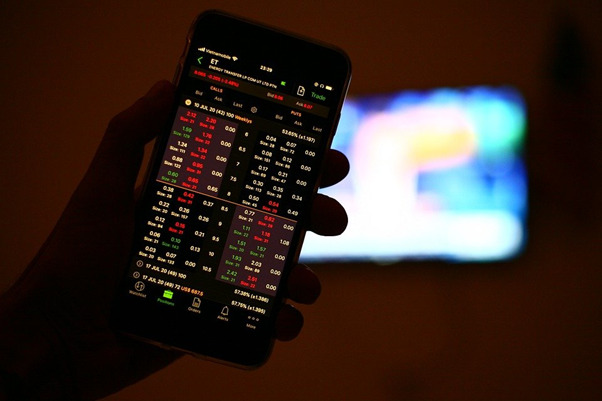 Cryptocurrency trading on the other hand is more or less like a forex market only that, instead of exchanging fiat currencies, you exchange digital money and other digital assets like NTFs. Secondly, the crypto industry is not regulated. But stock trading is heavily regulated on a global scale. In fact, every country that has a notable stock market has a dedicated government agency that monitors financial markets.
Thirdly, stock trading is massively intertwined with the economy. When the stock markets collapse, they can send shockwaves through the economy in a devastating manner. However, while digital assets have grown in terms of value, they are still not as intertwined with the economy as stocks.
You should also know that trading crypto attracts very low fees. Yes, there is a convenience fee to pay by using an exchange. But at the end of the day, the fees charged are not as high as those charged in the stock market.
Similarities Between Crypto Trading and Stock Trading
There are also certain similarities of note between crypto trading and stocks. First, both these sectors provide intangible assets whose prices move up and down depending on prevailing demand. Secondly, both crypto and stocks are bought and sold through established exchanges.
The New York Stock Exchange or NYSE is the biggest stock market in the world while cryptocurrency traders use platforms like Coinbase, Binance, and others. Finally, both crypto and stock trading involve a significant degree of risk. If you don't know what you are doing, the chances of losing money are very high.
Choose Asia Forex Mentor for Your Forex and Crypto Trading Success
If you have a keen interest in establishing a successful career in forex trading and aspire to achieve substantial financial gains, Asia Forex Mentor stands as the optimal choice for the best forex, stock, and crypto trading course. Ezekiel Chew, renowned as the visionary behind trading institutions and banks, is the driving force behind Asia Forex Mentor. On a personal note, Ezekiel consistently achieves seven-figure trades, a distinction that truly sets him apart from other educators in the field. Here are the compelling reasons that underpin our recommendation:

Comprehensive Curriculum: Asia Forex Mentor offers an all-encompassing educational program that covers stock, crypto, and forex trading. This well-structured curriculum equips aspiring traders with the knowledge and skills necessary to excel in these diverse markets.

Proven Track Record: The credibility of Asia Forex Mentor is firmly established through its impressive track record of producing consistently profitable traders across various market sectors. This achievement serves as a testament to the effectiveness of their training methodologies and mentorship.

Expert Mentors: At Asia Forex Mentor, students benefit from the guidance and insights of experienced mentors who have demonstrated remarkable success in stock, crypto, and forex trading. These mentors provide personalized support, enabling students to navigate the intricacies of each market with confidence.

Supportive Community: Joining Asia Forex Mentor brings access to a supportive community of like-minded traders pursuing success in the stock, crypto, and forex markets. This community fosters collaboration, idea-sharing, and peer learning, enhancing the overall learning experience.

Emphasis on Discipline and Psychology: Success in trading necessitates a strong mindset and disciplined approach. Asia Forex Mentor provides crucial psychological training to help traders manage emotions, handle stress, and make rational decisions during trading.

Constant Updates and Resources: The financial markets are dynamic, and Asia Forex Mentor ensures that students remain up-to-date with the latest trends, strategies, and market insights. Continuous access to valuable resources keeps traders ahead of the curve.

Success Stories: Asia Forex Mentor takes pride in a multitude of success stories where students have transformed their trading careers and achieved financial independence through their comprehensive forex, stock, and crypto trading education.

In summary, Asia Forex Mentor emerges as the premier choice for those seeking the best forex, stock, and crypto trading course to carve a rewarding career and achieve financial prosperity. Through its comprehensive curriculum, experienced mentors, practical approach, and supportive community, Asia Forex Mentor provides the necessary tools and guidance to mold aspiring traders into accomplished professionals across diverse financial markets.
Conclusion: Is Cryptocurrency a Good Investment?
Trading cryptocurrency is no doubt one of the best investment opportunities of our time. Ever since these digital assets made headlines about ten years ago, they have grown massively in value. The crypto sector has also seen massive new innovations, including the launch of decentralized crypto exchange platforms, the growth of the Defi space and so much more.
As of now, the daily market cap of the crypto sector is about $3 Trillion. This tells you that a lot of people have faith and confidence in the industry. It can even be argued that crypto has finally become too big to fail.
The crypto market also gives you a huge variety of assets to buy. Whether you want to go big on large-cap coins like Bitcoin or simply start off with cheaper altcoins, there is something for everyone. Finally, and perhaps most importantly, the crypto sector is not regulated. This has allowed innovation to grow at rates never seen before. It also means that you can invest your money privately.
Despite these benefits, there are some downsides to keep in mind. First, the crypto sector is susceptible to fraud based on the fact that it's not regulated. There is also massive price volatility, something that makes the market very hard to predict. Other than that, this is a good place to invest. While you are responsible for your financial decisions, the investment opportunities offered by this sector are incredible.
Cryptocurrency FAQs
Is Crypto Trading Profitable?
The simple answer here is yes, there is a chance to make quite some profits when you trade cryptocurrency. But it is also worth noting that not all people make money from crypto, in fact, we have seen a lot of stories where people have lost a lot of cash in crypto exchanges.
The best way to approach crypto is to understand that there are risks involved. That way, you can craft an investment strategy that protects your capital while still giving you a steady return. So, before you even join a cryptocurrency exchange, take some time to learn about how crypto works. Try and also find the best cryptocurrency based on your own independent research and available editorial content.
Is Cryptocurrency exchange good for business?
Well, it depends on how you look at it. There are many who feel that crypto is the future of digital currencies. In the near future, the digital economy will run on crypto and as such, it is important for businesses to prepare for a future where customers pay with crypto online.
The biggest challenge though is the threat of government regulation. There is nothing stopping a government from stepping in and banning crypto and its exchange. We have seen a huge push by the relevant government authorities to have more control of the cryptocurrency space. So, for a business, this can pose a huge risk. But as of now, businesses that want to take advantage of the digital economy must start planning for a future with crypto.
What are digital currencies?
To put it simply, a digital currency is a medium of exchange, just like money, that only exists in digital form. In essence, you cannot touch or feel a digital currency the same way you do a paper currency. Most digital currencies also run on blockchain technology where records of all transactions are recorded in computerized ledgers.
These ledgers are typically decentralized. This ensures that, unlike fiat currencies which are controlled by the banks, digital currencies are not controlled by anyone but they can be bought and sold through decentralized crypto exchanges. These currencies are also relatively new and are seen as part of the digital revolution witnessed over the last two decades or so.
Like this Article? Subscribe to Our Feed!
Wilbert is an avid researcher and is deeply passionate about finance and health. When he's not working, he writes research and review articles by doing a thorough analysis on the products based on personal experience, user reviews and feedbacks from forums, quora, reddit, trustpilot amongst others.