Investing In Cryptocurrency: 8 Things A Beginner Should Know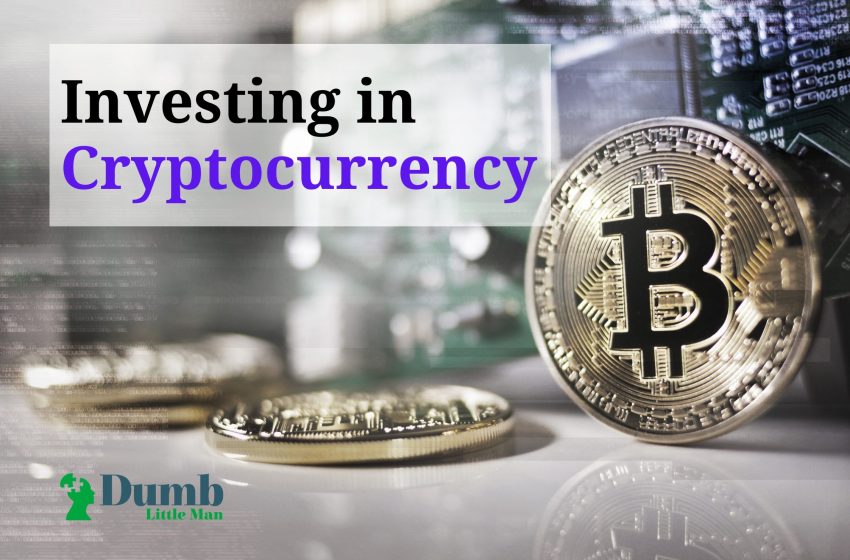 Want to jump straight to the answer? The best cryptocurrency brokers for traders are Coinbase and Gemini
The #1 Crypto and Forex Trading Course is Asia Forex Mentor
Because of many recent events happening in the financial world, many people have reverted to a whole new market that uses digital currency and blockchain technology.
Many people need to preserve some money or transfer it from one border to another.
By learning about cryptocurrency exchanges, the average investor can secure his bag from any unforeseeable economic crash.
This article will look at 5 things you should know about the crypto market if you want to start investing in the stock market.
We will review this investment advice and see whether it is an excellent investment to buy crypto assets.
Investing in Cryptocurrency: 8 Things a Beginner should know  
#1. Consider Why You Are Investing in Cryptocurrency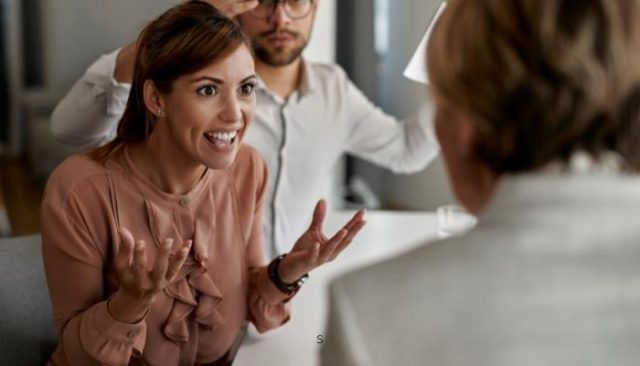 The reason is the most critical question you should ask yourself before investing in cryptocurrencies. Many investment products exist, providing more stability and lower risk than digital currency.
Do you want to learn about cryptocurrency just because it's popular? Is there a stronger case for buying one or more different digital tokens?
Many people want to invest in cryptocurrency because they have different financial decisions and goals. Because of this, it is essential to know that there will always be people that know more about these digital assets.
#2. Get a Feel for the Industry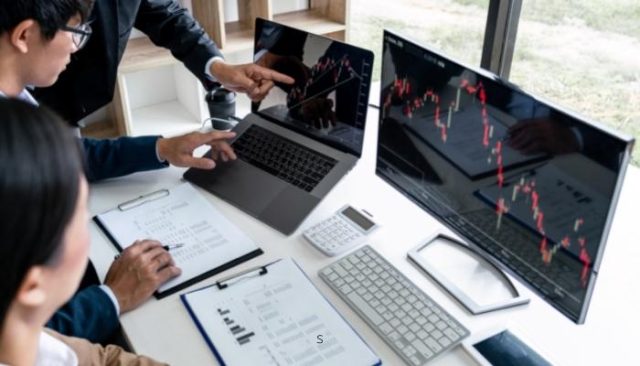 Before investing, it's critical for investors, especially those new to digital currencies, to understand how the industry operates.
Spend some time learning about the many currencies available. Given hundreds of different coins and tokens to choose from, it's critical to go beyond the most well-known names, such as Ripple, Ethereum, and Bitcoin.
For that reason, it's essential to take a grasp of blockchain technology and the methodology behind it.
Some features of blockchain technology will be complicated for you to understand if you don't have a background in computer science or coding.
There are various beginner guides about blockchain technology available.
When you've already decided which cryptocurrency (or tokens) to invest in, research how those tokens utilize blockchain technology and whether they offer any unique features that set them apart from the competition.
You'll be better able to judge whether a possible investment opportunity is worthwhile if you have a deeper grasp of cryptocurrencies and blockchain technology.
#3. Join an Online Community of Cryptocurrency Enthusiasts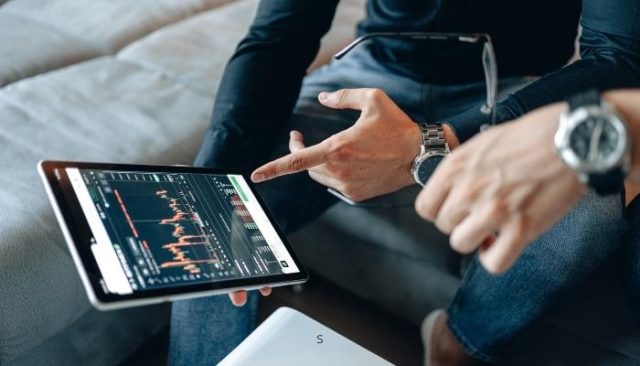 Things change and increase in the digital currency industry since it is such a fashionable subject. Part of this is that a large and active community of digital currency investors and enthusiasts communicates constantly.
For example, the most popular platform for getting information about cryptocurrency exchange is Reddit. With this platform, you will stay updated with any news about crypto investing.
There are also many online groups you can find where you can meet so many investors.
#4. Read Cryptocurrency White Papers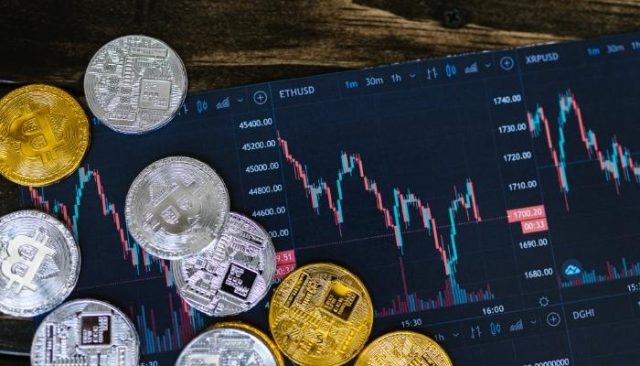 The characteristics of digital money, rather than word of mouth, are more significant. Take the effort to find the project's white paper while investing. Every blockchain project must have at least one, easy to find. Consider it a red flag if it isn't.
Make sure to read the white paper carefully. The paper should contain all you need to know about the project's authors' intentions, including a timeline, a basic summary, and specifics. It is often seen as a negative if the white paper lacks statistics and precise facts about the project.
If the paper seems a bit insufficient or deceptive, this is a sign that there might be some more significant issues with the project.
#5. Timing is Key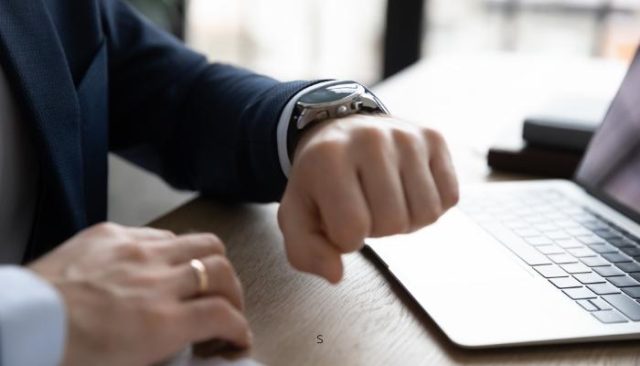 After thorough investigation, you've probably got a feel for the bitcoin business and may have decided on one or more projects to invest in. The following stage is to determine the best timing to invest. The world of digital currencies evolves swiftly and is highly unstable.
If you want to invest in a virtual currency that has yet to become popular, it might motivate you or any new cryptocurrency investors.
However, as mentioned before, it is good to do proper research before you decide to purchase cryptocurrency.
Cryptocurrencies have their own set of pricing trends. Bitcoin is frequently the forerunner among cryptocurrencies, which usually follow its usual path.
The news of an exchange breach, fraud, or market manipulation may send shockwaves through the cryptocurrency world, so keep an eye on what's going on.
Lastly, keep in mind that cryptocurrencies are quite volatile. Many other investors have pumped millions into the virtual reality world only to watch it evaporate for every sudden bitcoin billionaire. Investing in this area entails taking a chance.
You may offer yourself the most excellent chance of winning by completing your study before investing.
#6. Watch Out for Scammers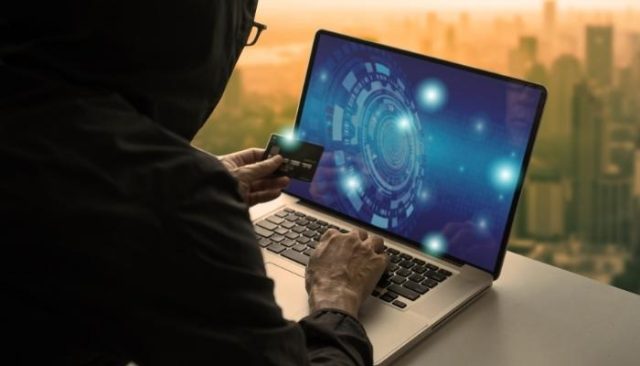 You may notice a lot of buzz on social media about an investing technique that promises massive profits from obscure crypto assets.
Others make inflated predictions regarding Bitcoin's price. Unfortunately, some dishonest people in the crypto industry and Ponzi schemes and exit scams have cost billions of dollars.
You can find a piece of straightforward advice on preventing a crypto scam on CoinMarketCap's blog and another one on maintaining your cryptocurrency security.
#7. Learn about FIAT currency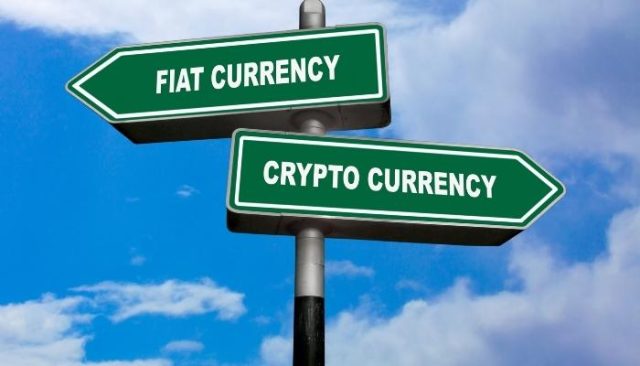 If you're new to crypto, ensure your exchange or brokerage supports fiat money transfers and purchases in US dollars.
Many exchanges only purchase additional cryptocurrency using another cryptocurrency, so you'll need to locate another exchange to acquire the tokens your chosen exchange allows before starting trading cryptocurrency on that platform.
#8. Make sure to invest in an amount you're not afraid to lose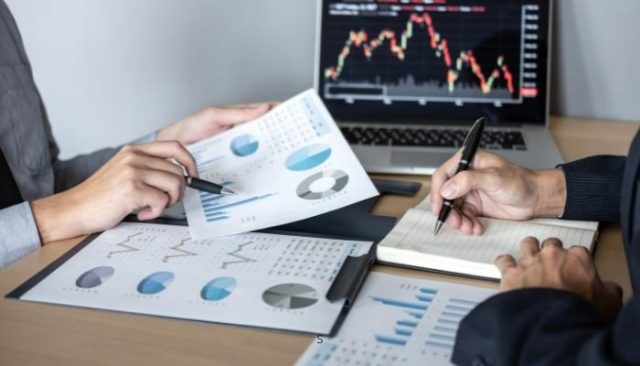 Many new traders who want to invest in their cryptocurrency project have to know that the most important thing is investing in an amount you're not afraid to lose.
In general, there is something known as the 5% rule regarding investing. Only 5% of your earnings or net worth is anticipated to be invested in volatile assets.
Even if they are less lucrative, the remaining proportion can be invested in more fixed bitcoin cash.
What is Cryptocurrency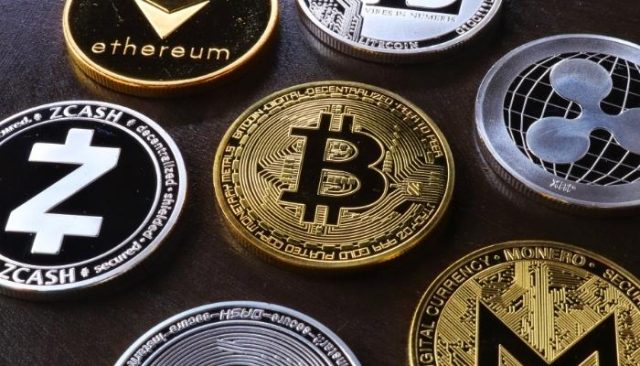 Cryptocurrency or virtual money protected by encryption makes counterfeiting and double-spending practically impossible.
Many cryptocurrencies use blockchain technology, a blockchain platform enforced by a global network of computers.
Cryptocurrencies are distinguished because they are not issued by any centralized government, making them potentially impervious to government intervention or exploitation.
How to Buy Cryptocurrency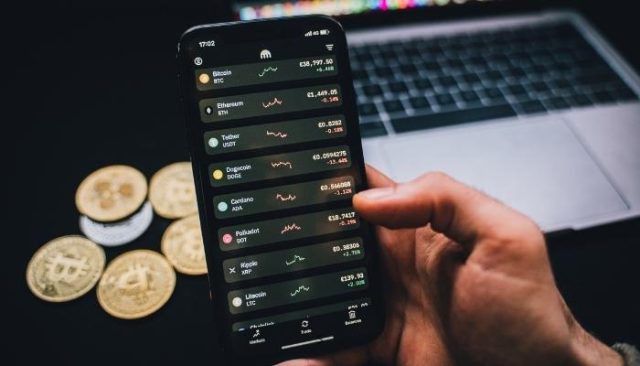 Choose a Broker or Crypto Exchange
You must first choose a broker or a crypto market to purchase bitcoin. While both allow you to acquire cryptocurrency, there are a few significant distinctions to be aware of.
Coinbase, Gemini, and Binance are three of the most well-known cryptocurrency exchanges. While the conventional trading interfaces of these organizations may be intimidating to newcomers, especially those with no prior experience trading stocks, they do provide user-friendly, simple buying choices.
Create and Verify Your Account
You may establish an account with a cryptocurrency broker or exchange once you've decided on one. You may be required to prove your identification depending on the platform and the amount you intend to purchase. This is a necessary step in preventing fraud and complying with federal regulations.
You might not be able to purchase or trade cryptocurrencies until the verification procedure is completed. You may be required to produce a copy of your driver's license or passport and a selfie to verify that your look matches the documentation you submit.
Deposit Cash to Invest in cryptocurrency investments
You must have money in your account to purchase cryptocurrency. You may fund your cryptocurrency account by connecting your bank account, approving a wire transfer, or making a debit or credit card payment.
Depending on the exchange or brokerage and your payment method, you may have to wait a few days before utilizing the money you deposit to acquire cryptocurrencies.
Place Your Cryptocurrency Order
You may place your first bitcoin order after having money in your account. There are hundreds of cryptocurrencies to select from, varying from a very well names like Bitcoin and Ethereum to more minor well-known cryptocurrencies like Theta Fuel and Holo.
Best Crypto Brokers
Broker
Best For
More Details

Earning Rewards
Read Review




securely through Coinbase website




Altcoin Trading


Read Review





securely through Binance website






Sign Up Bonuses
Read Review





securely through Crypto.com website




New Investors

Read Review




securely through Gemini website



Best Crypto and Forex Training Course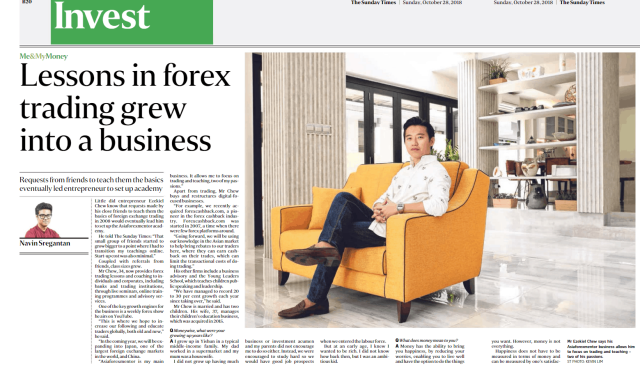 If you want to learn how to trade Forex, Asia Forex Mentor by Ezekiel Chew is the right course for you. This course is for you if you're going to learn how to trade Forex successfully. They educated DBP, the Philippines' second-largest state-owned bank with over USD13 billion in assets, and many other students worldwide.
Ezekiel Chew is a seasoned Forex trader who also serves as a coach. He's been trading the Forex market for over a decade and knows what it takes to be a profitable trader. He will share his knowledge and expertise in this course and teach you how to trade Forex like a pro.
It covers everything from the fundamentals of Forex trading to advanced tactics for making significant gains. He will also share his own trading experiences with you, allowing you to learn from his successes and disappointments.
| RECOMMENDED TRADING COURSE | REVIEW | VISIT |
| --- | --- | --- |
| | #1 Forex, Crypto and Stocks trading course. Ranked most comprehensive by Investopedia and Best by Benzinga. Free to Try! | |
Conclusion: Investing in Cryptocurrency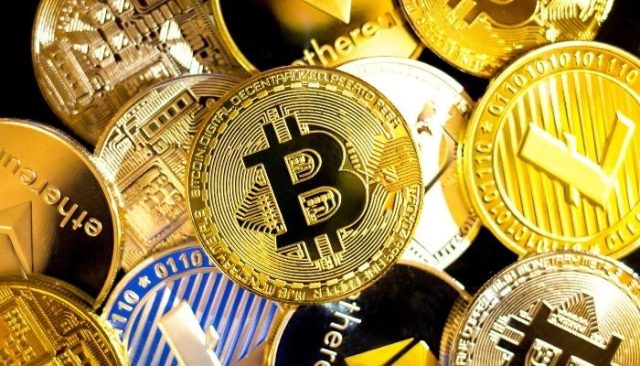 One of the most challenging things for investors to avoid regarding cryptocurrencies is getting caught up in the excitement.
Cryptocurrencies remain volatile and unpredictable, according to analysts. If you've started investing in the crypto market, you should do your homework just like any other investment.
Buying cryptocurrency has its own both positive and negative sides. However, you must be good at reading the market value to ensure you get good investment profits in the foreseeable future.
Investing in Cryptocurrency FAQs
Is Investing in cryptocurrency a good investment?
While experts warn buyers about cryptocurrency's volatility and uncertainty, some investors are ready to take the risk in exchange for a possible return. To evaluate whether investing in cryptocurrency is good for you, you must first conduct an analysis.
Can you get rich investing in crypto?
Some bitcoin traders have undoubtedly made billionaires due to their successful investments. Whether you want to sell or invest in cryptocurrency trading, you have to know that this doesn't work like traditional currencies.
It is not a centralized exchange where you have an actual wallet. Many early investors mistake not knowing the difference between hardware and software wallets and decide to buy bitcoin randomly.
This is why it is good to have an investment strategy that will guarantee you immense profit.
| RECOMMENDED TRADING COURSE | REVIEW | VISIT |
| --- | --- | --- |
| | #1 Forex, Crypto and Stocks trading course. Ranked most comprehensive by Investopedia and Best by Benzinga. Free to Try! | |
Like this Article? Subscribe to Our Feed!
Wilbert is an avid researcher and is deeply passionate about finance and health. When he's not working, he writes research and review articles by doing a thorough analysis on the products based on personal experience, user reviews and feedbacks from forums, quora, reddit, trustpilot amongst others.