IFC Markets Review: Best for Small Volume Traders in 2023?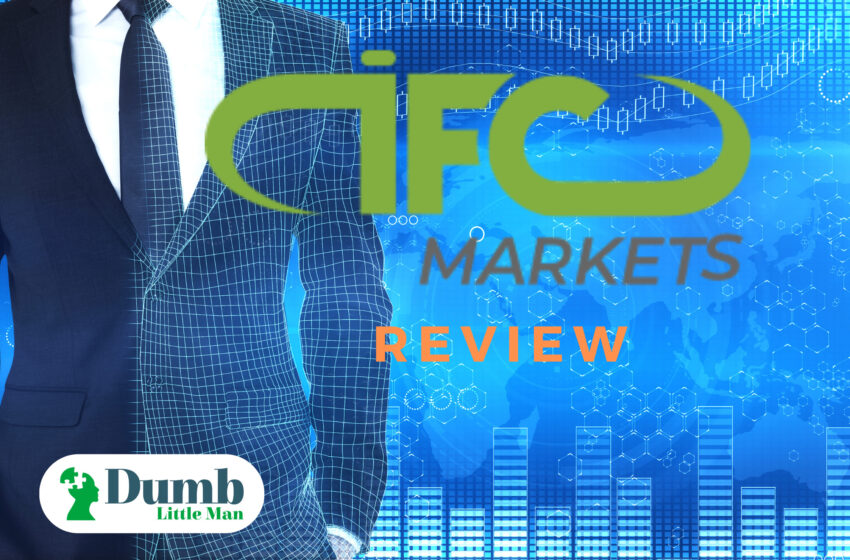 Want to jump straight to the answer? The best forex broker for traders is Avatrade
The #1 Forex Trading Course is Asia Forex Mentor
Three things dominate most small volume traders' thoughts and activities – the desire to turn a profit, to do it effortlessly, and safely. And it's the facilitation of the three where this IFC market review will play a part. IFC Markets is keen to drive brand engagement and demonstrate the versatility of its trading products, while also supporting its long-running title as the best broker for traders who want to create their own trading instruments. You are almost certainly here because you searched for the best trading pattern for small volume traders like you – that's about as universal a feeling as being human.
​The problem: trading is deeply personal, and the word 'trading platform' means a lot of different things to different traders. What works for you might not work for someone else, which is why an independent review is important. The boom in the foreign exchange market brought about by the influx of new traders and favorable economic conditions mean standing out on the digital shelf is a priority for brokers large and small. By the end of this review, one thing shall surely stand out here – this broker understands how to ride the wave of viral success and then go to the next level.
IFC Markets has enjoyed a stellar – if eventful – decade, which has seen the brand enlist thousands of traders online across the world. The trading platform is ever-evolving, improving its services that enabled the broker to celebrate the lengths its users had gone to show their love for IFC Markets.
When it comes to living out your best trading years, it's not always easy to find the best platform for your needs – especially when there is a lot of noise from attractive marketing campaigns. The premise of this review's headline is nonsense, sure, but it isn't clickbait – keep on reading to find out.
IFC Markets Review: What Is IFC Markets?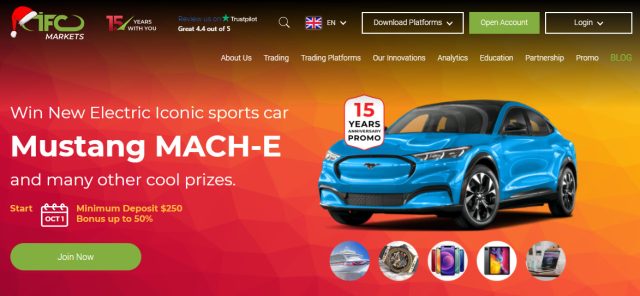 ​Launched in 2006, IFC Markets has emerged as a popular platform for forex and CFD trading. IFC Markets is popular in trading circles for offering high-quality services. The user base has since grown to over 185,000 clients based in more than 80 countries. IFCM has continued to keep pace in the highly competitive and ever-changing brokerage landscape.
The firm's latest branding efforts occurred in 2021 as it celebrated 15 years of facilitating traders around the globe, with the launch of a campaign aiming to reward top users with fancy, luxury gifts. For the most part, IFC keeps it original and as simple as trading can be.
The platform is designed to help a wide range of traders achieve their goals in whatever market. More plainly, IFC is an advanced workstation that seeks to streamline trading activity. The broker exists so that traders of any size can analyze different markets and address conditions all in one place, eliminating the need for constantly switching between tools, tables, charts, and calendars.
From small trades to the big picture, IFC markets itself as the broker to organize strategies when it matters, get things done any time, and keep in touch with customizable status reports.
IFCM is considered low-risk, with a great overall trust score based on the number and weight of regulatory licenses it holds. The firm is not publicly-traded but operates a regulatory license in multiple financial hubs across the world. It is incorporated in the British Virgin Islands and licensed by the Financial Services Commission to offer investment services to clients. IFCM is also authorized to operate under the Federal Territory of Labuan (Malaysia).
While it is not directly regulated in t​ier​-1 jurisdictions like the US, IFC Markets operates within reason and upholds industry-standard practices. Like many brokers, IFCM does not accommodate trader-based users.
| RECOMMENDED TRADING COURSE | REVIEW | VISIT |
| --- | --- | --- |
| | #1 Forex, Crypto and Stocks trading course. Ranked most comprehensive by Investopedia and Best by Benzinga. Free to Try! | |
How does IFC Markets work?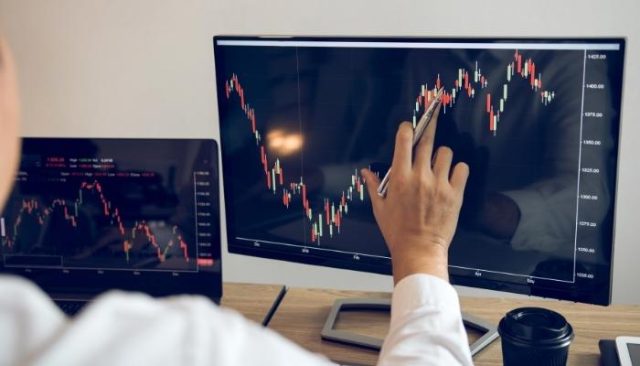 ​
IFC Markets flagship trading workstation is a feature-rich desktop app offering aptly named NetTradeX. This coupled with the ubiquitous MetaTrader suite of downloadable platforms and a functional mobile app comprises the IFC Markets entire trading offers to the consumer. IFC Market provides traders access to an extensive range of offerings across different asset classes including forex.
Aside from the greater-than-usual complement of forex trading pairs, a comprehensive list of tradable CFDs from cryptocurrencies to ETFs fill the product roster, providing users with an overwhelming number of potential trading opportunities.
The trading workstation gives you everything you need to stay in sync with the market, and ​​reach goals. To get started, click on the 'open account' button at the top of the page that takes you to the registration form.
Here, all you need to open either an individual or corporate account is:
Personal or corporate details
Email address
Password
Mobile Phone
Contact personal detail for corporate accounts
You will need to verify your account by providing government-issued identification, proof of residence, and any other documents before you get started. The broker maps out everything you need to make your trading a success including streamlining the step-by-step process to verify your account and organize your finances for educated trading decisions in one place.
After verification, one final step remains to put the world financial markets at your fingertips – account funding. The process of funding your account works in a flash.​ ​Once​ you have identified the most convenient deposit methods, the next steps to quickly take action are no different from making online subscriptions or eCommerce purchases. IFCM offers the following deposit methods namely:
Wire Transfer
Bank Cards
WebMoney
Skrill
Neteller
OKPAY
Unistream, among others
​With a minimum deposit amount of $1 at account opening, IFC gets you the power, control, and customization you need to manage a successful trading career and enterprise project. Loved by thousands of traders around the globe, IFC also offers multiple account types ranging from accounts tailored for individuals or teams just getting started, teams or individuals trading with a greater degree of confidence, to those who need additional control and support.
The available account types include:
The advantages of trading with the IFC market don't end with creating an active account. There are features that make investing in the largest financial markets around the world easier. IFC can be customized to fully explore the ever-expanding opportunity for profit from buying and selling assets in the vast world of financial markets.
What are the Features of IFC Markets platform?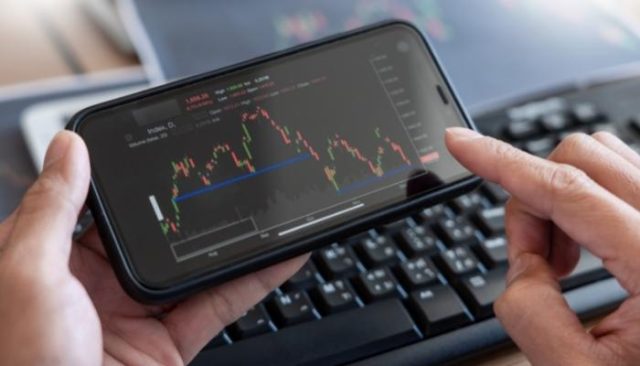 ​IFC offers traders of any size plenty of features to manage to trade, no matter how complex. The brokerage is built for everyone – not just pro users, in mind. The firm centers on appealing to traders of every skill level and offering adaptable workstations.
​Proprietary Platform
​Among its best features are the numerous trading platforms that it makes available. Irrespective of whether you are a trading veteran, intermediate trader, or new to trading completely, IFCM has everything for everyone. The NetTradeX is designed to enable the user to manage a trade from start to finish in manageable pieces. Being an intuitive platform NetTradeX enables trading on a desktop device and offers access to multiple accounts and facilities.
With some classy tech-like designs, the user can easily get used to the trading abilities and features like simplified trade execution, and lots more.
​Trading Instruments
​On IFC Markets, you can invest in global financial markets and easily manage a variety of assets in a single portfolio. Investors can bet on stock CFDs in everything from healthcare to technology, from New York to Hong Kong.
IFC allows investors to take advantage of existing opportunities in the world's resource market with flexible leverage and deep liquidity in the commodities market. Go long or short on foreign currency pairs with a variety of major USD pairs and other currency crosses with reasonable leverage to gain greater exposure with less capital. You can even tap into market trends of major stock exchanges by investing in an index.
​Synthetic Instruments
​After having added a long list of trading instruments to their platform, IFC is committed to delivering a highly comfortable trading environment that is completely customizable to the investor's taste and preference. IFC Markets offer a unique technology that allows investors to come up with their own synthetic trading instruments tailored to their individual investment strategies. The limit here is the trader's imagination. This feature makes it easier for a user to diversify their portfolio and to find new opportunities they otherwise don't have access to under the standard trading environment.
​Educational Resources
IFCM provides its clients with different educational resources to perfect skills and gets closer to individual goals. This feature is mostly for new traders and offers them all the details they need to address CFD and Forex confidently.
The user can learn about numerous trading topics such as technical and fundamental analysis, how to read charts, decoding technical indicators, and lots more. IFCM also offers video tutorials such as beginner lessons, modern tools, and more. Articles published in this section also give solid summaries of terminologies and important topics.
​Security
Security for your peace of mind is an area of key concern for IFC. This broker has taken careful measures to ensure the funds, accounts, and personal details of everyone conducting business on its platform is as safe as possible. That includes giving the user every functionality and feature possible to secure accounts and protect personal information. Security is a shared responsibility really, and IFC does not hold back actionable steps users can take to safeguard their finances and keep account information safe from unauthorized access.
​Customer Support
On the IFC Markets homepage, the live chat button on the bottom right section gives the customer access to the customer support teams. This button gives the user multiple communication channels including live chat, Skype, Messenger, Telegram, WhatsApp, and Call Back. Ultimately, you can directly email the customer support mail for assistance.
IFC Market is famous for its trading functionalities, but also the ease of getting help from the support team. It has outstanding features and an exceptional reputation, unlike any other broker.
IFC Markets Pricing and Plan?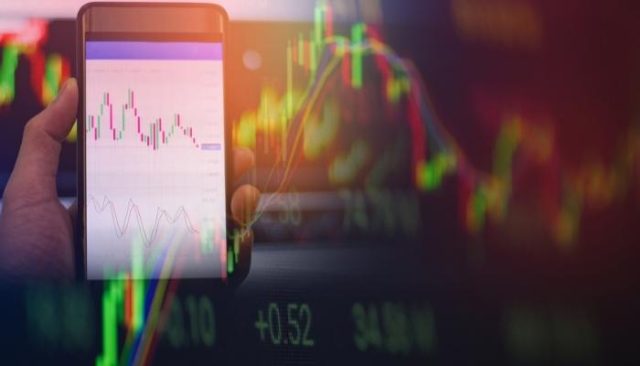 ​
As is the norm in the brokerage industry, IFC Markets generates revenue principally from customer trades through bid/ask spreads, which are competitive within the industry. This brokerage firm, like many others, does not charge a commission on forex transactions, and the spread varies depending on the trading pair and size.
Additionally, IFC generates revenue by charging a deposit fee, effectively a financing charge, which may be subject to currency conversion charges if the currency is other than the base currency on the account. Moreover, a few for inactivity kick in after an account remains ideal for more than three months.
​Spreads for forex trading are 0.4 pips and 1.8 pip for floating and fixed spreads respectively. The spreads increase depending on the trading platform and currency pair. For CFD trading, the user will have to part with a minimum commission of 0.1%, which translates to a commission of $0.02 per share of a US stock. While beginner account users enjoy no minimum deposits, standard account users can only deposit a minimum of $1000 for NetTradeX and MT4/5. With regards to leverage, the ratio varies depending on the type of account a user owns and the instruments being traded.
​However, the maximum leverage ratio is 200:1 and 400:1 depending on the traded instruments. There are no withdrawal or closure fees listed on the website, but bank transfer and card transactions are subject to facilitation fees that may vary depending on the total amount being transacted. The withdrawal process can be slow in comparison to other industry players, with a waiting period that may extend to as much as 10 business days for wire transfers. Online payment processors such as Skrill enjoy near-instant withdrawals.
Who is IFC Markets Best For?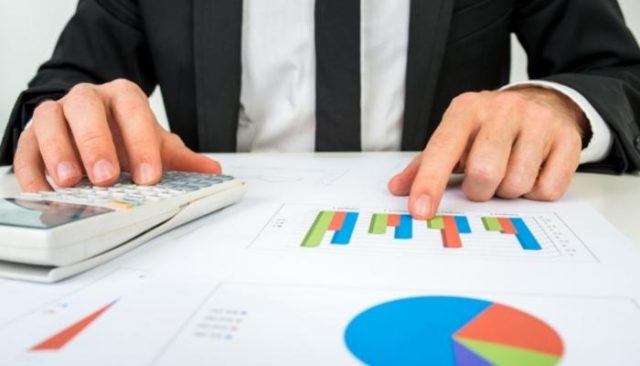 ​IFC Markets is for the novice forex and CFD trader who wants to gain a basic understanding of the market. With a product suite offering a variety, reasonable spreads and commission, and an excellent assortment of user interfaces, IFC Markets is ideal for all traders new to the craft and undercapitalized traders looking to build skill with limited resources. IFC market's easy-to-use interface, educational tools, and strong privacy and security measures make it a great choice for anyone looking for a solid launchpad into forex and CFDs.
For people just looking for ​some extra cash into forex and CFDs, IFCM simplifies the process. You can simply buy and sell currencies, invest in long-term traders, and track the value of your investment over time. This broker has proven to be a reliable partner to grow with as you learn the skills to make profitable trades. IFC is not lacking in any major service, you will find on other top industry contenders, between numerous currency trading pairs, and platform functionalities to streamline your strategy.
​As a great starting point for short-term and long-term trading, IFC comes with a few downsides. It is an affordable brokerage, where competitors charge high fees. As one of the top brokers in the world, IFC offers a wide range of asset classes and a seamless trading experience for experienced traders.
With plenty of positive attributes along with its apparent focus on functionality, IFC is well suited for intermediate-level trading skills. Aside from rating highly, this broker ranks as a winner for the customer who wants flexibility above everything else. In any case, you don't have to have had hands-on experience with other brokers to benefit from its offerings.
IFC Markets Pros and Cons
Pros
​15 years of experience
Insured by AIG Europe
Create synthetic assets
Highly rated and decorated with multiple awards
Cons
Only Regulated by T​ier​-2 Agencies
Not available in the US, Japan, and Russia
IFC Markets User Experience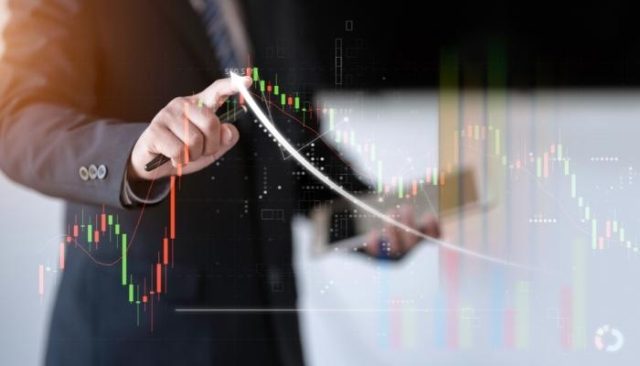 ​The streamlined trading platform is stable and easy to access on a desktop. IFC offers a flagship offering and provides an updated look and feel, one-click trading functionalities, and full integration across multiple platforms that serve novice traders well. The broker offers multiple research articles and educational resources that are useful for both new and seasoned traders looking for fresh, unique trading ideas.
IFCM has a simple and easy-to-use interface where traders can set up a watchlist and sort future trades for easy organizations, analyze price charts, place and monitor trades, and get access to in-depth market instruments. Moreover, the customer can access upcoming events through the market calendar for planning and strategizing.
IFC offers a variety of indicators to facilitate technical analysis, which can be expanded using more than 70 indicators. The trader can apply different timeframes to get a better sense of the market direction. This broker includes access to thousands of financial instruments, which can be traded from the chart and order window. A customer can also set price-based alerts for items on their watchlist. For advanced traders, IFC allows them to incorporate other analytical and automation tools, which can be directly integrated into the trading workstation.
The most appealing feature of NetTradeX is that it's easy to use with a layout that will feel familiar to experienced traders. IFC Markets includes the GeWorko Portfolio Quoting Methods that lets a trader create their own synthetic assets and trade them on the platform. It is a unique feature that is not available to other Forex and CFD brokers. It also allows automated trading and provides back-testing functionality for those who want to fine-tune strategies. Clients can also use the MT4/5 mobile apps, which provide greater functionality and may be more familiar to most investors.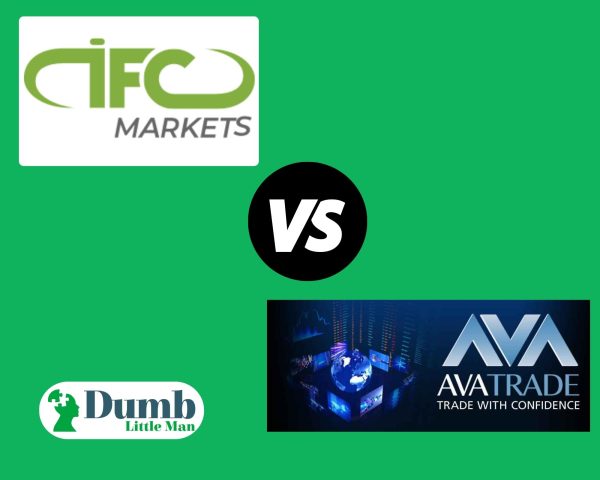 AvaTrade is a global forex and CFD broker that offers services on part​ with IFC markets, and a comparison of the fees shows that both platforms are quite comparable. Both platforms provide clients with research, but AvaTrade offers more in-depth educational programs for new traders. AvaTrade offers the SharpTrader program that includes over 200 video tutorials and over 40 subtopics for holistic support for trading skills.
The trading platform by IFC is, however, more competitive, both with the proprietary trading platform and the MetaTrader suite. IFC also creates more distance to Avatrade with synthetic asset creation and high-quality asset selection.
Where AvaTrade beats IFC in education, the latter remains the leading broker in functionality. It allows users to combine a comprehensive choice of strategies and delivers a greater competitive trading environment. However, AvaTrade also offers a favorable trading environment – giving IFC a run for its money, and it remains a popular choice with new traders. IFC is the testament of an excellent engineer platform built for the advanced trader looking for something other than the ordinary. It continues to earn the trust of its growing client base, which breached 150,000.
In any case, both brokers have an excellent regulatory and operational track record and maintain titles as the best brokers for CFD and Forex trading.
Broker
Best For
More Details


Best Overall Broker
Read Review




securely through Avatrade website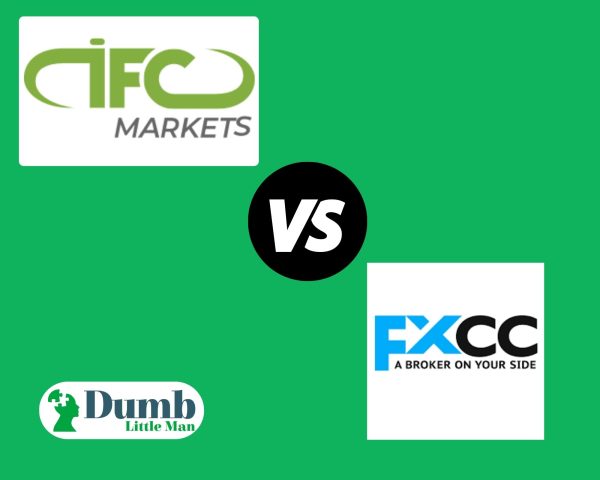 ​
FXCC primarily caters to forex traders, while IFC also provides CFD trading within a competitive trading environment. Pure forex traders will find the FXCC as the superior trading environment, especially active traders. Still, IFC provides a more sophisticated trading platform, a trader-friendly cost structure​ ​that supports automated trading functionality with flexible, superior technology for streamlined trading.
New traders get quality educational resources while experienced traders benefit from the research tools available on the platform. FXCC adds overall value to forex trading with an equally competitive trading environment that is evidently built with forex​​ trading in mind. Forex is at the core of FXCC, which also supports cryptocurrency, CFD, Indices, and metals trading.
Of the two, FXCC remains popular among new traders while IFC is an excellent choice for experienced customers. The educational tools on FXCC remain limited and the research consists of market commentary. Much of these resources are provided by the community, whereas IFC recruits experts to offer valuable counsel to other traders.
In this comparison, IFC enjoys a leadership position in CFD trading thanks to its excellent market coverage and trading tools. By virtue of providing higher quality educational resources, allowing new traders to learn, providing top-notch research, and a superior trading platform, IFC easily works better than FXCC. Both brokers maintain above-average operations and excellent partners for any skill level.
Broker
Best For
More Details


Intermediate for Non US Traders
Read Review




securely through FXCC website
Choose Asia Forex Mentor for Your Forex Trading Success
If you have a keen interest in establishing a successful career in forex trading and aspire to achieve substantial financial gains, Asia Forex Mentor stands as the optimal choice for the best forex, stock, and crypto trading course. Ezekiel Chew, renowned as the visionary behind trading institutions and banks, is the driving force behind Asia Forex Mentor. On a personal note, Ezekiel consistently achieves seven-figure trades, a distinction that truly sets him apart from other educators in the field. Here are the compelling reasons that underpin our recommendation:

Comprehensive Curriculum: Asia Forex Mentor offers an all-encompassing educational program that covers stock, crypto, and forex trading. This well-structured curriculum equips aspiring traders with the knowledge and skills necessary to excel in these diverse markets.

Proven Track Record: The credibility of Asia Forex Mentor is firmly established through its impressive track record of producing consistently profitable traders across various market sectors. This achievement serves as a testament to the effectiveness of their training methodologies and mentorship.

Expert Mentors: At Asia Forex Mentor, students benefit from the guidance and insights of experienced mentors who have demonstrated remarkable success in stock, crypto, and forex trading. These mentors provide personalized support, enabling students to navigate the intricacies of each market with confidence.

Supportive Community: Joining Asia Forex Mentor brings access to a supportive community of like-minded traders pursuing success in the stock, crypto, and forex markets. This community fosters collaboration, idea-sharing, and peer learning, enhancing the overall learning experience.

Emphasis on Discipline and Psychology: Success in trading necessitates a strong mindset and disciplined approach. Asia Forex Mentor provides crucial psychological training to help traders manage emotions, handle stress, and make rational decisions during trading.

Constant Updates and Resources: The financial markets are dynamic, and Asia Forex Mentor ensures that students remain up-to-date with the latest trends, strategies, and market insights. Continuous access to valuable resources keeps traders ahead of the curve.

Success Stories: Asia Forex Mentor takes pride in a multitude of success stories where students have transformed their trading careers and achieved financial independence through their comprehensive forex, stock, and crypto trading education.

In summary, Asia Forex Mentor emerges as the premier choice for those seeking the best forex, stock, and crypto trading course to carve a rewarding career and achieve financial prosperity. Through its comprehensive curriculum, experienced mentors, practical approach, and supportive community, Asia Forex Mentor provides the necessary tools and guidance to mold aspiring traders into accomplished professionals across diverse financial markets.
Conclusion: Is IFC Markets really the Best for Small Volume Traders?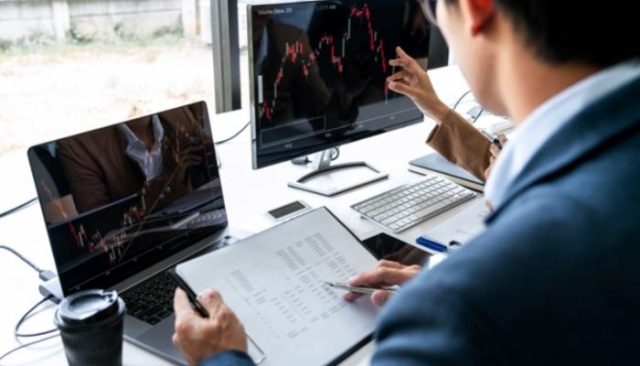 ​This IFC Markets review could go on forever. There is no end to the great features and not-so-great functionalities of this company to review, but a conclusion has to be drawn at the end of the day.
Saying IFC is the best broker for small volume traders​ doesn't, at first glance, make sense. After all, what works for you might not work for another trader, but after a hands-on trading experience, you start to notice the overlapping categories. Once you have identified some of these categories, you can take the whole review thing even further.
IFC Markets offers a simple workflow where traders can build themselves – no trading experience required. Like any other brokerage firm, IFC will not guarantee profit from your trading, but it's a great way to connect to the market that otherwise tends to intimidate newcomers – which means it is also the best tool for beginners, as opposed to the tools that happen to only play nice with deep-pocketed, experienced traders. A lot of IFC features can fulfill the same functions as any other broker, so the focus of this review was on small volume trades.
As shown above, this broker is the right kind of partner for most people – particularly people who are putting in the extra change left over. IFC Market provides access to a decent range of markets and more than 2000 tradable instruments. It offers access to its proprietary trading platform plus the MetaTrader suite of products for specialized trading. Although there are significant limitations that come along with using IFC Markets including restrictions to US, Japan, and Russia-based traders, along with the insufficient regulatory backing, the benefits of using IFC's rich selection of features and assortment of assets are hard to pass on.
| RECOMMENDED TRADING COURSE | REVIEW | VISIT |
| --- | --- | --- |
| | #1 Forex, Crypto and Stocks trading course. Ranked most comprehensive by Investopedia and Best by Benzinga. Free to Try! | |
IFC Markets FAQs
Is IFC Markets Safe and Legit?
​Yes. IFC Markets is a legitimate forex and CFD brokerage company, regulated by two agencies, and very unlikely to run away with your money. Throughout its history, IFC Markets never reported a case of hacking despite holding hundreds of millions in customers' money that hackers would love to steal. This attribute indicates IFC has done an excellent job keeping the platform safe for customers' money. IFC equally extends its record of customer safety to keeping its own users from falling victim to safety and privacy concerns that may affect the platform. The broker does not hold back resources and features to keep customer accounts safe from unauthorized access.
In a general sense, IFC Markets is safe to use – or, at least, as safe as you want it to be. The money you put into this broker is safe, but not safe from trading losses. Forex and CFD trade is incredibly risky and volatility presents equal opportunities for profit and loss. IFC Markets does everything any other broker can do, and more, all while giving you a superior work environment to do profitable trading. This firm is probably the forex trading broker most people should try first. They give you all kinds of ways to make money include creating your very own tradable​​ assets.
Is IFC Markets regulated?
​Yes. IFC Markets is a financially transparent company and adheres to the strictest standards of regulatory bodies. The company is regulated in two jurisdictions, and working to add more. That means through IFC, hundreds of thousands of traders from over 80 countries have access to the global financial market as a licensed entity authorized to provide trading services in these countries.
Moreover, IFC has a reputation for undertaking regular audits to identify shortcomings and meet regulatory and ​​licensing standards. The same will also be communicated to all customers, since certain changes of service and operation affects clients in one way or another.
In the case of forex trading, there is no centralized body charged with regulating currency trading around the world; instead, IFC has to independently engage several governments and independent bodies that supervise forex trading in their jurisdictions to obtain a license to operate. So far, IFC Markets is regulated by the European Authority CySEC, the British Virgin Islands Financial Services Commission, and the Federal Territory of Labuan. It is evident that IFC take​S​ its commitment to financial strength and security very seriously. The company actively complied with financial services laws and regulations fully that it can, under all applicable laws.
What are trading instruments?
​Trading instruments are the assets and contracts that can be traded. They can be classified into several categories and are sometime called securities. From commodities future contracts to stocks and CFDs, currencies and cryptocurrencies, indices and metals, the list is wide with some instruments more popular than others. The popular kind of trading instruments usually experience high trading volumes on a daily basis, with some assets getting more volumes than others based on the passive future value.
This trade​s​ happens in the vast and exhilarating world of financial markets, where a global broker like IFC Markets allows you to capitalize on the price volatility of the assets in your portfolio.
IFC Markets gives you the keys to access forex and CFDs from some of the biggest exchanges, allowing you to trade the most popular assets with ease. The forex market, with approximately $5 trillion exchange on a daily basis, is the most liquid of all, and IFC gives you superior features and functionality to take full advantage of the potential profit opportunities.
IFC also offers access to big exchanges such as NASDAQ, NYSE, HKEX, LSE, among others, where you can trade the shares of some of the world's largest companies. The broker lets you take long or short positions on individual companies, or spread your risk over a basket of shares from different companies in the form of indices to diversify risk exposure.
| RECOMMENDED TRADING COURSE | REVIEW | VISIT |
| --- | --- | --- |
| | #1 Forex, Crypto and Stocks trading course. Ranked most comprehensive by Investopedia and Best by Benzinga. Free to Try! | |
Like this Article? Subscribe to Our Feed!
Wilbert is an avid researcher and is deeply passionate about finance and health. When he's not working, he writes research and review articles by doing a thorough analysis on the products based on personal experience, user reviews and feedbacks from forums, quora, reddit, trustpilot amongst others.