FXCC Review: Is it the Best Commission Free Trades for Non-US Traders?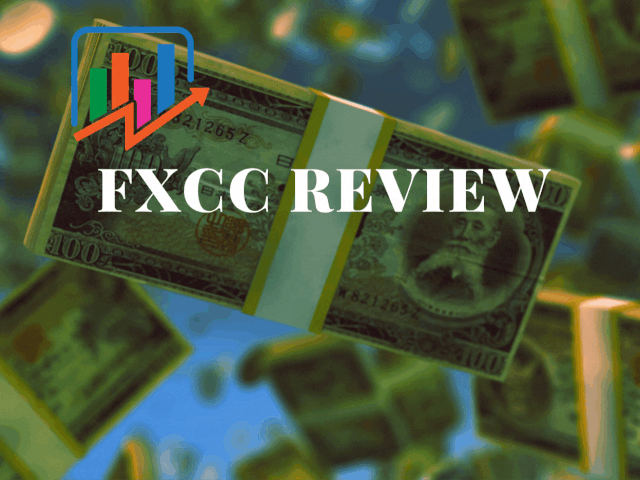 Want to jump straight to the answer? The best forex broker for traders is Avatrade
The #1 Forex Trading Course is Asia Forex Mentor
If you're looking for a global trading platform that allows you to trade FOREX and other CFD trades, then you've come to the right article.
FXCC is a service that provides brokerage services to various traders and even has 70 currency pairs, if not more. It gives the best cryptocurrencies in the world, such as Ripple, Bitcoin, Ethereum, and Litecoin.
The broker FXCC supports MetaTrader 4, a trading platform with a manager for multiple accounts and multiple terminal capabilities. Not only that, but it also offers a market analysis each day and resources when it comes to marketing.
This FXCC review will give you a brief insight into how FXCC works and why you should choose it out of the many on the market.
What Is FXCC?
FXCC broker was established by the Forex Central Clearing Corp, which is considered a FOREX group of professional marketers. The broker FXCC has the primary goal of making their customers comfortable using their trading experience and developing their skills and trading assets.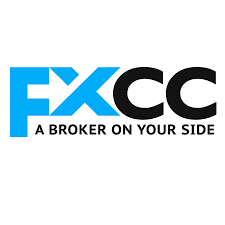 It follows an ECN/STP model, which offers competitive prices that have no intervention or re-quotes.
On this trading platform, you can create up to three accounts and even trade on FOREX. Not only that, but you can use the MT4 platform that is available for everyone to trade on.
How does FXCC work?
You can open three types of ECN accounts at this FOREX trading platform. The Forex trading account types range from their experience, trading instruments, trading size, and other specific demands.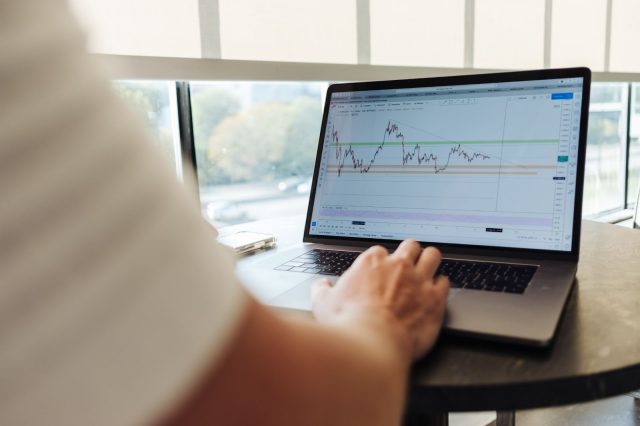 What's also great about these accounts is that some of them come with extra features such as no commissions, zero swaps, and completely tailored solutions and mark-ups meant for users that work on bigger sizes.
Once you start trading with the FXCC ECN XL account, you can access various currencies such as GBP, EUR, and USD. These come featured with 0.01 pips tight floating spreads, and you will be available to trade up to 30 different currencies. You will also get a wide range of entirely free trading tools.
These tools include SMS Notifications, Technical Analysis, Trading tools, and even VPS.
If you want to open an FXCC trading account, you will need to leave a minimum deposit of 500 USD/EUR/GBP. This minimum amount of money is the broker's amount to open you a new brokerage account.
These types of brokers come with higher minimum deposits because they offer premium services that you typically can't find for free on any other trading platform.
If you want lower deposits, you can search for brokers that offer those kinds of services. If you're someone from the general traders, you won't need these premium features for trading.
And, the brokers that come with zero opening deposits are meant to attract new users. However, the transaction commissions and other fees might be higher as they come with such low costs. You have to know that the brokers also have to make some money, so that's where the other fees come from.
The FOREX brokers that offer a more comprehensive range of features for training come with higher deposits. They have advanced financial instruments, favorable trading conditions, research tools, and technical and fundamental analysis. There are also risk management features that are better than most financial markets.
You can open a demo account for 30 days and use it to experience the trading world without paying anything. Once the account expires, you can open yet another demo account.
Click Here to Open an Account with FXCC (Official Page)
What are the Features of the FXCC platform?
The broker FXCC offers several incredible features to its users, such as:
Incredible partnership program
The FXCC partnership program allows its users to experience a wide range of benefits. There is a wide range of marketing trading strategies, a partner program with global payment options, high-end commissions, and even things such as advanced tracking.
Swap-Free accounts
These swap-free accounts are specifically designed for user traders that have Islamic accounts. This means that these users don't have to pay any commission fees, no administrative costs, or swap fees.
You can request an Islamic account, and the FXCC broker will provide it if it sees a good fit.
All strategies for trading allowed.
What's also incredible about this trading platform is that it allows all kinds of trading strategies. The FXCC brokerage allows scalping, hyperactive, and even news trading. Not many exchange platforms allow these.
No commission fees
The FXCC brokerage is one of the best exchange platforms because of the zero deposit fees to open the ECN XL Account. Not only that, but the spreads are also tight. This means that they start at 0.0 pips.
The ZERO account, also known as the ECN XL Account, is well known for its zero deposit fees and zero commission fees.
Transparency
The FXCC forex is a reliable broker as it is one of the most transparent brokers that exist. Transparency is an additional feature that makes sure the execution of the spreads in real-time satisfies the FXCC's trading conditions.
Educational Tools
Unlike other brokers, the FOREX brokers come with many scholarly sources. What makes FXCC stand out from the rest is that it has resources that cover many of the basics. You can learn how to use the trading strategy and even read various charts step by step.
What's also good about this multi-asset broker is that it comes with all kinds of analysis tools that notify you when it's the best time to trade and keep track of the trading economy.
There is also an ebook that comes alongside an educational glossary. You can find both of these under the "Education & Research" section on the platform. This educational feature is comfortable teaching and educating everyone how to trade.
This means that many beginners can use this feature to learn about the many basics of FOREX trading. But even advanced users can use it to advance their knowledge about the trading world. The most commonly searched topics include learning about fundamental and technical analysis.
You can learn about the technical analysis on the website itself, although some information has been updated for current trends.
Customer Support
The customer support team offers a 24/7 service throughout the first five days of the week. This is especially important for new traders as the customer service can resolve any issue they come across.
The customer service comes in multiple languages, and there is also a service that has dedicated account managers.
Not only that, but it also provides a live chat service and even an online form. You can also get access to the customer service email.
Client Monetary Protection
Client monetary protection is another incredible feature for active trading. Unlike other brokers, it monitors all of the financial requests that come and ensures all of them are completely safe. These systems do far more than simple regulations.
This is all thanks to their strict license regulations that protect even the new trader's money.
How much are FXCC Commissions and Fees?
The FOREX and CFD broker allows traders a trading environment without any commissions that come with relative competitive spreads.
For example, the primary currency pairs USD/EUR have spreads ranging from 0.0-0.4 pips. These currency pairs are the most liquid ones on the forex market. Thus, they have the tightest spread.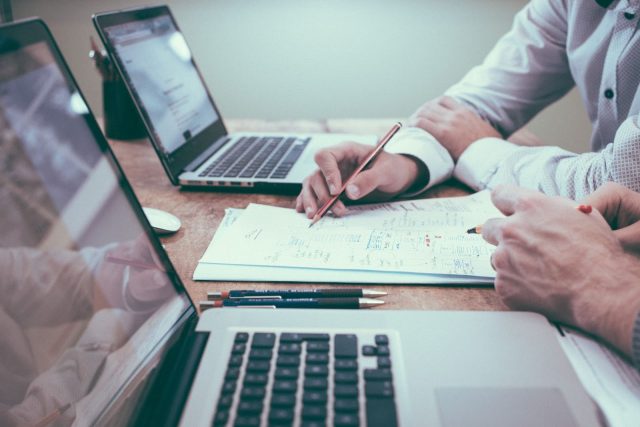 These pips sometimes go up in spikes if the platform reports trading session breaks and market news. And, if some market news event comes up, the spread will considerably widen.
You can find this news displayed on the website.
The tight floating spreads allow you to have lower trading costs as well as improve your trading results. You can even open a free demo account that users can use to dig up competitive spreads.
When it comes to withdrawal fees, they depend primarily on the withdrawal method. Each forex broker has its own rules if you want to withdraw money.
This is primarily due to each brokerage company having different withdrawal methods. And, each provider might take additional fees relating to currency conversion and processing times.
Overall, you can withdraw money to Neteller, Mastercard, Union Pay, Visa, Cryptocurrencies, Bank Wire transfer, and other debit cards,
You will also pay fees if your account isn't active. Each broker has its own rules when it comes to inactivity. Because of that, make sure to read the specifications the forex companies require carefully.
Be aware that various types of accounts may require f=different levels of paying fees.
And, if you don't want to use the account anymore, you can contact customer support and close it with their help.
Click Here to Open an Account with FXCC (Official Page)
Who is FXCC Best For?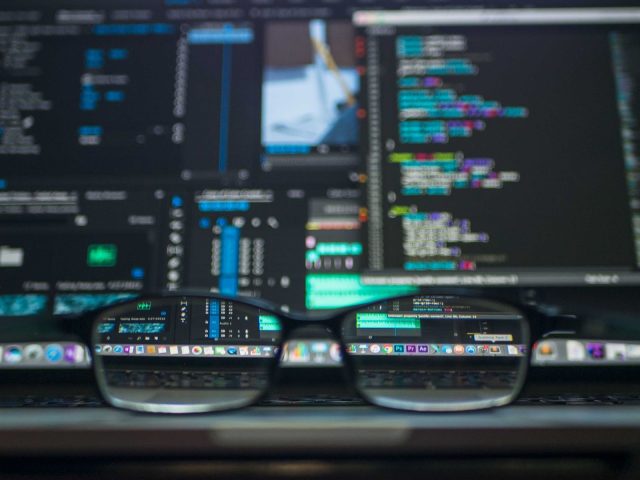 The foreign exchange is best for investment banks as well as commercial banks that want to trade in the name of their customers.
However, it is possible and convenient for many individual users that want to trade against other investors from one currency to another.
FXCC Pros and Cons
Pros
Approved and regulated by CySEC ( Cyprus Securities and Exchange Commission )
It comes with an MT4 trading platform
Provides users with first deposit bonus
The perfect trading environment with comparatively low margin requirements
Cons
U.S users aren't allowed to use this exchange platform
It only supports one type of a trading environment
FXCC User Experience
The FOREX and CFD broker supports another mobile exchanging platform called the MT4. This exchange platform provides its users with fascinating features you can even use on the desktop version.
The MT4 platform has robust functionality which uses strategy automation and a vast community of users.If you're already an active trader, chances are you will be very familiar with the interface of this platform as well.
FXCC vs. Competitors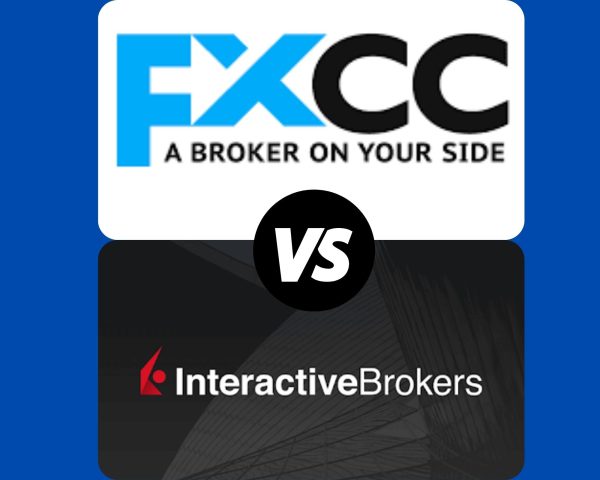 Both FXCC and Interactive Brokers are incredible forex exchanging brokerages. Although Interactive Brokers has existed for a much longer period, it is not the best option if you're looking for a brokerage with low minimum deposits.
Interactive Brokers is mostly designer for larger investors as the minimum deposit for opening an account is $10,000. This is so many beginners that don't have much capital to be kept away from this exchange platform.
On the other hand, FXCC offers you a completely free account to get you started. And, if you're someone that wants to invest more and open other premium accounts, you'll need to deposit as little as $500.
Plus, FXCC has won the UK FOREX awards for the best forex trading account in 2017, while Interactive Brokers doesn't have any awards at all.
>>Read more About Interactive Brokers Review: Is it the Lowest Cost Online Stock Platform?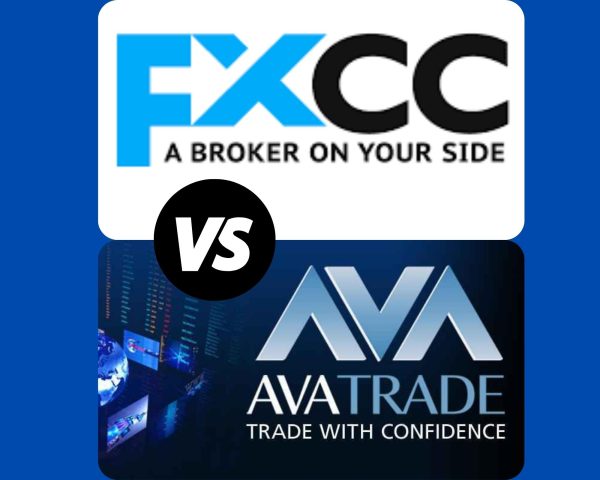 Although AvaTrade is an international forex broker coming from a well-respected company, it lacks several features trading users find useful. For example, it lacks auto trading, negative balance protection and requires a $100 deposit when opening an account.
FXCC on the other hand can be used in many instruments such as Crypto, Energies, Metals, FOREX, and Indices. And, what's best about it is that you don't have to pay anything to open an account but you will still get tight spreads.
Click Here to Open an Account with FXCC (Official Page)
>>Read more About AvaTrade Review: Is it the Best for Advanced Non-US Traders?
Choose Asia Forex Mentor for Your Forex Trading Success
If you have a keen interest in establishing a successful career in forex trading and aspire to achieve substantial financial gains, Asia Forex Mentor stands as the optimal choice for the best forex, stock, and crypto trading course. Ezekiel Chew, renowned as the visionary behind trading institutions and banks, is the driving force behind Asia Forex Mentor. On a personal note, Ezekiel consistently achieves seven-figure trades, a distinction that truly sets him apart from other educators in the field. Here are the compelling reasons that underpin our recommendation:

Comprehensive Curriculum: Asia Forex Mentor offers an all-encompassing educational program that covers stock, crypto, and forex trading. This well-structured curriculum equips aspiring traders with the knowledge and skills necessary to excel in these diverse markets.

Proven Track Record: The credibility of Asia Forex Mentor is firmly established through its impressive track record of producing consistently profitable traders across various market sectors. This achievement serves as a testament to the effectiveness of their training methodologies and mentorship.

Expert Mentors: At Asia Forex Mentor, students benefit from the guidance and insights of experienced mentors who have demonstrated remarkable success in stock, crypto, and forex trading. These mentors provide personalized support, enabling students to navigate the intricacies of each market with confidence.

Supportive Community: Joining Asia Forex Mentor brings access to a supportive community of like-minded traders pursuing success in the stock, crypto, and forex markets. This community fosters collaboration, idea-sharing, and peer learning, enhancing the overall learning experience.

Emphasis on Discipline and Psychology: Success in trading necessitates a strong mindset and disciplined approach. Asia Forex Mentor provides crucial psychological training to help traders manage emotions, handle stress, and make rational decisions during trading.

Constant Updates and Resources: The financial markets are dynamic, and Asia Forex Mentor ensures that students remain up-to-date with the latest trends, strategies, and market insights. Continuous access to valuable resources keeps traders ahead of the curve.

Success Stories: Asia Forex Mentor takes pride in a multitude of success stories where students have transformed their trading careers and achieved financial independence through their comprehensive forex, stock, and crypto trading education.

In summary, Asia Forex Mentor emerges as the premier choice for those seeking the best forex, stock, and crypto trading course to carve a rewarding career and achieve financial prosperity. Through its comprehensive curriculum, experienced mentors, practical approach, and supportive community, Asia Forex Mentor provides the necessary tools and guidance to mold aspiring traders into accomplished professionals across diverse financial markets.
Conclusion: Is FXCC a Good Platform for Forex Exchange?
FXCC is a minimum deposit company that allows its users to use the STP/ ECN model to trade and even use quotes that are directly presented by the liquidity providers.
Unlike other trading platforms, this broker has tight spreads of the major currency pairs. This broker has intricately designed accounts that have various minimum deposit terms and come with multiple extensive features.
This allows traders of all levels of experience to join this platform. The most important this about this platform is that the FXCC regulated environment of operation makes sure that the users have all the promised safety when it comes to account equity.
The platform comes with top-notch customer service that is available throughout the weekdays to help you if you come across any difficulties. You can talk to them live, write them an email or call them.
FXCC FAQs
Is FXCC Broker a good broker?
The FXCC is one of the best FOREX trading platforms that gives its users excellent trading conditions with tight conditions as much as 0.01 pips. It offers many educational tools, a deposit bonus and comes with outstanding customer support. Photo: Unsplash
Is the Forex market illegal?
The FOREX market is entirely legal as it becomes more and more regulated. The Cyprus securities and exchange commission ranked FOREX as a low-risk trading broker.
The company works directly under the EU Markets in Financial Instruments Directive under CIF license number 121/10. So that also means that the broker, as well as the MT4 trading platform, is regulated as well.
How do I start a trading account?
You can begin by finding an online stockbroker. Once you find it, you can set your desired budget, start practicing with a virtual training demo account, and start trading.