TradeStation Review: Is it the Best Platform for Advanced Traders in 2023?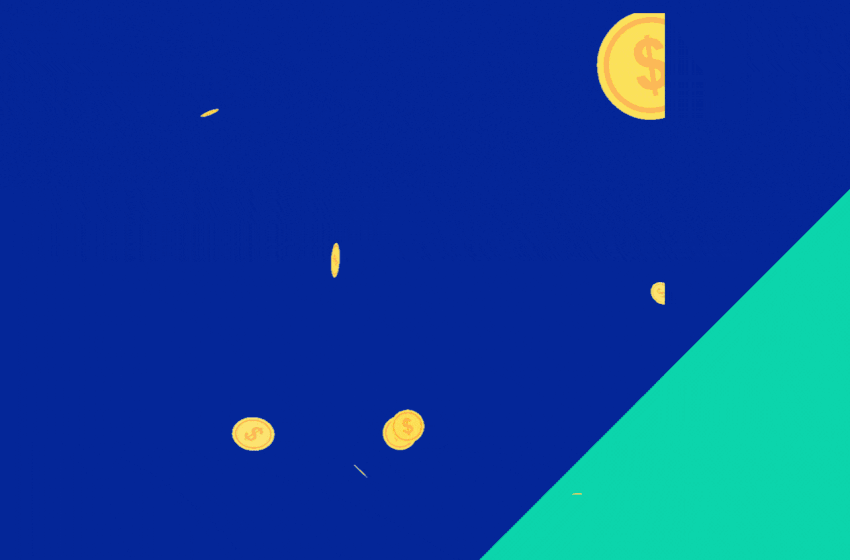 Want to jump straight to the answer? The best forex broker for traders is Avatrade
The #1 Forex Trading Course is Asia Forex Mentor
If you're one of the many active and professional traders interested in cryptocurrency trading and future trades, Tradestation is the perfect platform for you.
This is one of the best trading platforms that offer incredible benefits to any dedicated trades, from technical tools and backtesting to trade automation, execution, and strategy development.
Although it is traditionally centered around professional traders, it is suitable for traders of all levels today.
It's perfect if you want automated trading with account minimum fees and quality trade execution. In this Tradestation review, we will look at the work behind Tradestation and why it's the best trading platform to exist.
TradeStation Review: What Is Tradestation?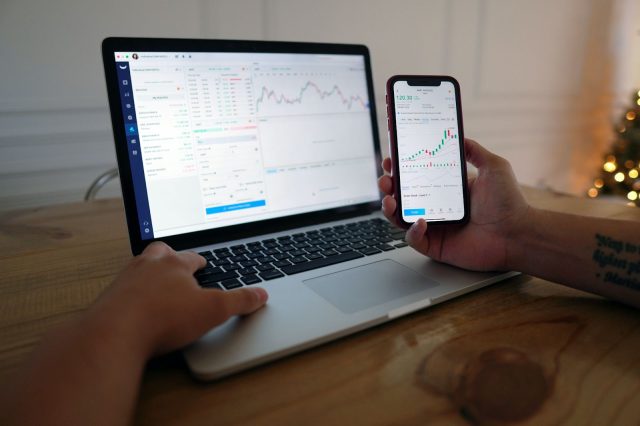 Tradestation is a platform designed for trading that comes with market data of high quality. It is the perfect choice for people that consider themselves to be active traders.
Tradestation has become the most powerful desktop trading platform that offers incredible trading strategies for longtime users and even beginners as well.
The desktop platform has high-speed execution, robust charting tools, and quickly learning the scripting language. Not only that, but it also has several potent analyses and educational tools that offer trade insights.
There are several other features, such as ETF trades and stocks. There are several more assets like automated technical analysis, specialized technical indicators, and a few trading platforms suitable for all levels of experience.
How does the TradeStation platform work?
Tradestation mainly comes to offer TradeStation customers TS GO and TS Select, the two main plans.
Both of these two options allow you to trade throughout several types of accounts. You can trade through an individual account, joint account, and even custodial brokerage accounts.
This means that you can trade all by yourself or with someone else. At the same time, you will have commission-free trading on mutual funds, online brokers, options trades, and stocks.
What makes these two plans differ from each other is only the pricing plan and the features in the accounts themselves. TS Select requires an account minimum deposit of $2000. On the other hand, TS GO has no account minimum deposit.
There is also a difference in options trading and futures options between TS GO and TS Select.
Aside from that, the plans are very much the same when it comes to the services they offer. For example, they both have web, desktop, and mobile access. Not only that, but they provide live market data insights as well.
There are other TradeStation plans that might need a couple of hundred bucks for margin trading.
There is also TradeStation Crypto that enables customers to trade all kinds of cryptocurrencies from Bitcoin Cash to many more.
TradeStation also comes with a smart router. This involves the use of methodologies involving sequential order and spray methods. It uses logic that automatically captures when prices rise and find hidden prices in a fair amount of time.
There are several other features improved on the TradeStation platforms to make the whole trading experience faster and smoother.
Click Here to Open an Account with TradeStation (Official Page)
What are the Features of the TradeStation platform?
Tradestation is a platform that offers numerous features to its users. There are several key benefits that it provides, such as:
Web trading
RadarScreen
Matrix
Simulated Trading Mode
Easy Language
Web Trading
TradeStation web trading allows you to log into your web browser, observe your account, and monitor markets, trade bonds, and other trading futures.
The TradeStation web trading platform helps you by live-streaming data, and you can have commission-free trades with just the click of a button. Thanks to this Tradestation's simplicity, almost anyone can access it. You don't have to download anything. Just log in online.
RadarScreen
RadarScreen is an option that helps you to find unique trading opportunities. The RadarScreen scans thousands of symbols, and you can even customize your custom lists.
Matrix
The Matrix Order Trading Tool enables you to look at your orders and gives you in-depth data about the market. This means that you will be able to customize orders and add new ones in one single view.
Simulated Trading Mode
This option allows you to design and plan trading strategies intricately. This simulated trading tool can enable you to test these created strategies in real life and without taking any risks. This means that you can see how your trading plan will work, and you won't lose any capital.
Easy Language
Tradestation is based on learning a simple language that doesn't require much time, effort, or previous knowledge. With this language, many TradeStation customers can design and create their own strategies when it comes to trading and specifically designed indicators.
How much are TradeStation Commissions and Fees?
TS Select

| 1 | 2 |
| --- | --- |
| Product | Commission |
| Stock and EFTs (not directly routed) | FREE |
| Stock and EFTs (directly routed) | $0.004/share (plus/minus any exchange fees or rebates) |
| Regular Futures Contracts | $1.50/contract |
| Micro Futures Contracts | $0.50/contract |
| Options on Stocks and EFTs | $0.60/contract |
| Options on Futures | $1.50/contract |
TS GO

| 1 | 2 |
| --- | --- |
| Product | Commission |
| Stock and EFTs (not directly routed) | FREE |
| Stock and EFTs (directly routed) | $0.004/share (plus/minus any exchange fees or rebates) |
| Regular Futures Contracts | $1.50/contract |
| Micro Futures Contracts | $0.50/contract |
| Options on Stocks and EFTs | $0.60/contract |
| Options on Futures | $1.50/contract |
Tradestation Securities offer commission-free futures traders, equities, and other equity options. This means that whether you choose TS GO or TS Select, you'll get a minimum deposit and commission-free trading per contract.
For TS Select, when it comes to stocks and ETFs, you'll get a free commission. This is if they're not directly routed. If they are, you'll get up to $0.004 share per contract.
For regular futures accounts contracts, you'll have a $1.50 commission per contract, and for a micro futures contract, $0.50 per contract.
And finally, for options on futures, you'll have a $1.50 per contract commission, and for stocks and EFTs, %0.50 per contract.
The prices per contact in TS GO go the same for commissioning.
Click Here to Open an Account with TradeStation (Official Page)
Who is TradeStation Best For?
Although it has expanded its range over the years, Tradestation's desktop trading platform is most suited for serious investors who want professional experience in cryptocurrency trading.
That is why only advanced traders have this platform only for themselves. Now, this platform has option trades and quality trade execution for even regular traders. This is due to the fact that stock and ETF costs are kept to a minimum.
This platform is perfect for more significant investment trusts, corporations, and companies that can work their way through the complexity of trading.
However, many regular people can use this platform for various cryptocurrency trading among institutional investors in recent years.
TradeStation Pros and Cons
Pros
Very low fees for trading
The pricing is competitive
Advanced trading tools
Has its own Tradestation mobile app
Cons
Extra fees on TS GO
Long waiting lines for tech support
TradeStation User Experience
Tradestation desktop platform has one of the most customizable UX designs. First of all, you can go from one mode to another. For example, you can comfortably go from researching active trading.
There is also an option that allows you to set up hotkeys and even workspaces. These workspaces will enable you to save all kinds of trading ideas.
The trading tools are called apps. These trading tools are a part of the whole interface. The most popular apps are:
RadarScreen
Hot List
Chart Analysis
Trade Manager
There is another incredible feature Tradestation offers to its users on its platform. This feature is called Window Linking, and it gives you the ability to connect multiple windows by simply using one symbol or interval.
For example, if you want to link three apps together, you can click on any symbol from one app, and then the other two will automatically claim that sign as well.
There is another feature on the desktop platform that users seem to love. On the Tradestation 10 Desktop, you can place orders for a later entry. And, on the plus side, you can set up multiple orders at the same time from various platforms such as the desktop and the mobile trading app.
How to set up an account?
First, you sign in and choose what kind of an account you want. Then, you can add your personal information and even answer some questionnaires regarding your overall experience in trading.
Then, you'll wait for a little until some representative reviews and checks your account. Once your account is officially open, you can begin adding your money and start trading.
This is why almost anyone can set up a TradeStation account in no time.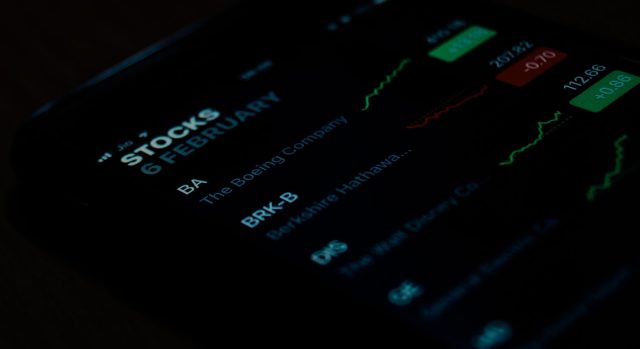 TradeStation Mobile Experience
The desktop platform is not the only version of Tradestation available. There are also mobile platforms that come in the form of a mobile app for Android and iOS.
This mobile app offers the same features as the desktop platform. It supports futures trades, options trades, and Tradestation crypto trading. When you log in to this mobile app, you'll immediately see a quotes list that enables you to share several watchlists through various platforms.
There are also similar features when it comes to customization, like the desktop version. You can add positions, balances, hotlists, and options to your home screen. Not only that, but you can also choose whether the home screen is in a light or dark mode.
There is also the option to add a Face ID as a screen lock for the trading platform app.
If you're interested in the trading option, you can open the quotes list and tap the trade button on top of the screen. If you want to trade stocks and options, you can click on the designed buttons for those functions.
TradeStation vs. Other Trading Platforms
Although quite similar, E*Trade and TradeStation have quite some differences. For example, the TradeStations desktop version offers advanced trading tools that can help you create advanced charts and research options.
On the other hand, E*Trade doesn't have as many options to offer apart from order placement, charting, and security research. The desktop version has trading requirements where you need 10 trades each month.
There is also a charting system that isn't as good as TradeStation's. Not only that but TradeStation beats E*Trade with its mobile app, promotions, mutual funds, and futures options.
Click Here to Open an Account with TradeStation (Official Page)
Both TradeStation and Interactive Brokers offer a wide range of tools ad services to their customers. This might seem overwhelming at first but after some deep research, TradeStation has been proven to be far more effective when it comes to mutual funds, futures contracts, and options trading.
TradeStation, unlike Brokers, focuses more on providing Tradestation market insights and commission-free mutual funds.
>>Read more About Interactive Brokers Review: Is it the Lowest Cost Online Stock Platform?
Choose Asia Forex Mentor for Your Forex Trading Success
If you have a keen interest in establishing a successful career in forex trading and aspire to achieve substantial financial gains, Asia Forex Mentor stands as the optimal choice for the best forex, stock, and crypto trading course. Ezekiel Chew, renowned as the visionary behind trading institutions and banks, is the driving force behind Asia Forex Mentor. On a personal note, Ezekiel consistently achieves seven-figure trades, a distinction that truly sets him apart from other educators in the field. Here are the compelling reasons that underpin our recommendation:

Comprehensive Curriculum: Asia Forex Mentor offers an all-encompassing educational program that covers stock, crypto, and forex trading. This well-structured curriculum equips aspiring traders with the knowledge and skills necessary to excel in these diverse markets.

Proven Track Record: The credibility of Asia Forex Mentor is firmly established through its impressive track record of producing consistently profitable traders across various market sectors. This achievement serves as a testament to the effectiveness of their training methodologies and mentorship.

Expert Mentors: At Asia Forex Mentor, students benefit from the guidance and insights of experienced mentors who have demonstrated remarkable success in stock, crypto, and forex trading. These mentors provide personalized support, enabling students to navigate the intricacies of each market with confidence.

Supportive Community: Joining Asia Forex Mentor brings access to a supportive community of like-minded traders pursuing success in the stock, crypto, and forex markets. This community fosters collaboration, idea-sharing, and peer learning, enhancing the overall learning experience.

Emphasis on Discipline and Psychology: Success in trading necessitates a strong mindset and disciplined approach. Asia Forex Mentor provides crucial psychological training to help traders manage emotions, handle stress, and make rational decisions during trading.

Constant Updates and Resources: The financial markets are dynamic, and Asia Forex Mentor ensures that students remain up-to-date with the latest trends, strategies, and market insights. Continuous access to valuable resources keeps traders ahead of the curve.

Success Stories: Asia Forex Mentor takes pride in a multitude of success stories where students have transformed their trading careers and achieved financial independence through their comprehensive forex, stock, and crypto trading education.

In summary, Asia Forex Mentor emerges as the premier choice for those seeking the best forex, stock, and crypto trading course to carve a rewarding career and achieve financial prosperity. Through its comprehensive curriculum, experienced mentors, practical approach, and supportive community, Asia Forex Mentor provides the necessary tools and guidance to mold aspiring traders into accomplished professionals across diverse financial markets.
Conclusion: Is TradeStation a Good Trading Platform for investors and traders?
As years have passed, Tradestationn has become the best trading platform for active traders. The Tradestation's trading platform has risen as the number one platform that has tools that no one else can match.
The online brokers' set of tools allows you to get access to various live streams and even ebooks related to investment advice, stock and ETF trades, and many other topics.
And, if you're more of a mobile-type trader, no worries! A mobile trading platform follows the Tradestation desktop platform.
But, just because it's a mobile application, it doesn't mean that it has more minor features. Quite the opposite – it has the same features as Tradestation's desktop platform. The app is available for Android and even iOS mobile phones.
What's best about this platform is the fact that it has $0 commissions on stock and ETF trades. Thanks to its wide array of users and customers that come in various experience levels, Tradestation tries to be more friendly to beginner users.
Although several features might need an upgrade, like Mutual Funds.
TradeStation FAQs
Can TradeStation be trusted?
Tradestation is a web trading platform that has 99.999% uptime which means that it has one of the best stability for active traders. It's also regulated and approved by trusted authorities.
Is TradeStation a safe broker?
Tradestation is considered one of the safest platforms for active traders because of its long track record. This means that it is stable, reliable, and has 99.999% uptime.
Not only that, but it also has SIPC insurance which means that you'll get your accounts insured by up to $500,000.
Is Mutual Funds a good investment?
With TradeStation's Mutual Funds, you can make your portfolio even more diverse. There are more than 2000 funds that you can choose from, and you can also invest with professional mutual fund investors and control risk.
Click Here to Open an Account with TradeStation (Official Page)
Like this Article? Subscribe to Our Feed!
Wilbert is an avid researcher and is deeply passionate about finance and health. When he's not working, he writes research and review articles by doing a thorough analysis on the products based on personal experience, user reviews and feedbacks from forums, quora, reddit, trustpilot amongst others.