Nadex Review: Is it Best for Binary Options Trading?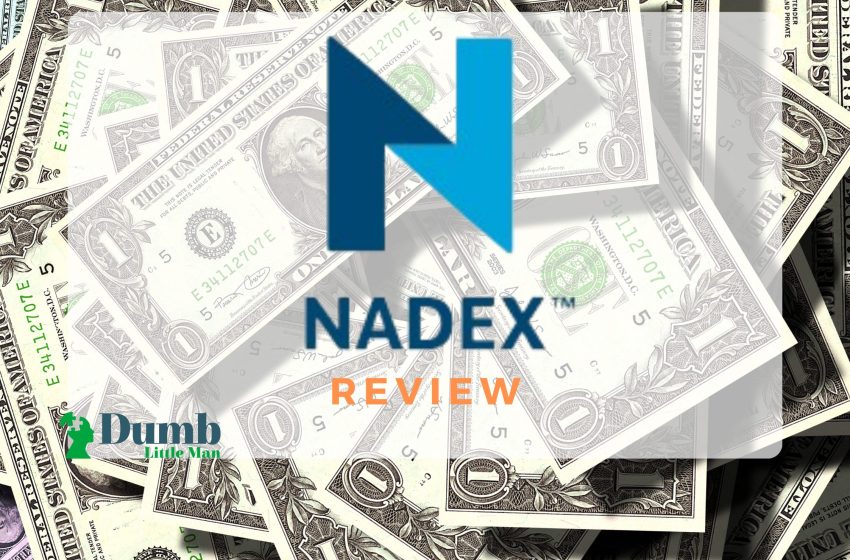 Want to jump straight to the answer? The best forex broker for traders is Avatrade
The #1 Forex Trading Course is Asia Forex Mentor
Binary options are leveraged financial derivatives that can give investors an opportunity to make decent returns within a short time. They are also quite risky as well but if you know how to trade them, then you can easily get by. Despite this, one thing you need to become a successful binary options trader is a good brokerage account.
There are several online brokers that can give you access to the North American derivatives exchange markets. While some of these firms also double up as forex brokers and tend to offer additional financial services, if you want a top broker that offers immense value when you trade binary options, then Nadex has to be top of your list.
In this review, we will look deeper into the firm, what it does, and give you a list of pros and cons should you decide to open a Nadex account today. We will also give you details about how the firm works and what you need to get started with its trading instruments.
Nadex Review: What Is Nadex?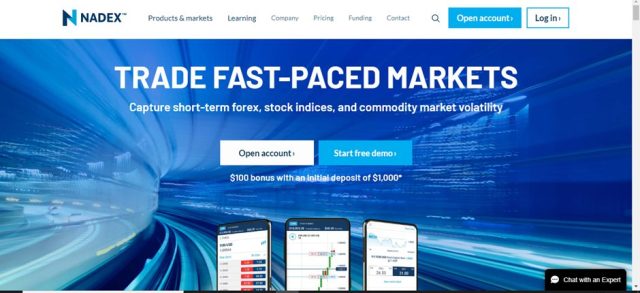 Nadex, which stands for the North American Derivatives Exchange, is a top-rated exchange that focuses on trading binary options, call spreads, and a series of innovative financial instruments. The firm is based in the US city of Chicago and is part of IG Group.
Nadex is also a regulated exchange. In fact, it is regulated by the commodity futures trading commission, and its segregated bank accounts are secured in some of the biggest banks in the world. Nadex also offers innovative tools that allow investors to take advantage of a wide range of assets in the financial markets. These include access to forex markets, stock index futures, options, and others.
Users also get access to a state-of-the-art trading platform including some of the leading binary option trading apps out there. You also get technical indicators in your live account to help you trade knock outs and call spreads, take advantage of economic events, and so much more. As for novice traders, there is a huge library of free trading courses to help you get started with spread contracts in the highly risky derivatives market.
| RECOMMENDED TRADING COURSE | REVIEW | VISIT |
| --- | --- | --- |
| | #1 Forex, Crypto and Stocks trading course. Ranked most comprehensive by Investopedia and Best by Benzinga. Free to Try! | |
How does Nadex work?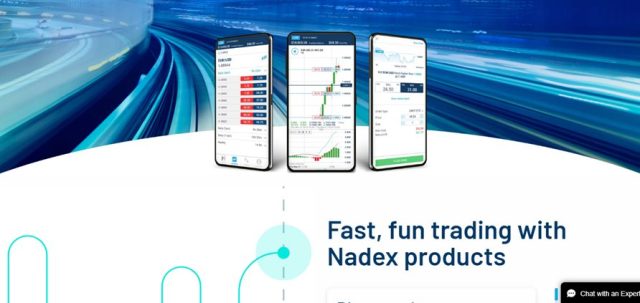 As a CFTC regulated exchange, there are certain conditions you will have to meet before you get started with Nadex knockouts. The first thing to do here is to open a trading account. Nadex is only available in a very small select group of countries. So, before you think of trading a binary options strategy here, ensure that your country is included.
However, please note that a binary option, call spreads, and knockouts are all leveraged derivative products whose value is based on an underlying asset. These are all very risky and there is a risk of losing money rapidly due to leverage. Please consider if you understand how derivatives markets work and whether you are comfortable with your own risk.
Nonetheless, once you place the application to open a trading account, Nadex customer service representatives will go through it and send you a notification in less than 24 hours. Most applications get approved and if there is something wrong, the Nadex exchange will let you know what needs to be done. The next step would be to deposit funds into the account.
Retail investor accounts that want to start trading derivatives often get several deposit options including wire transfer or international bank transfer and others. As soon as the deposit is in and reflected into your account, you can now go ahead and access the Nadex trading platform. From there, users can manage their account, start to trade stock indices, trade in-the-money options, out-of-the-money ones, buy knockouts, call spreads and so many more. Please also note that Nadex does not have a minimum deposit.
What are the Features of Nadex platform?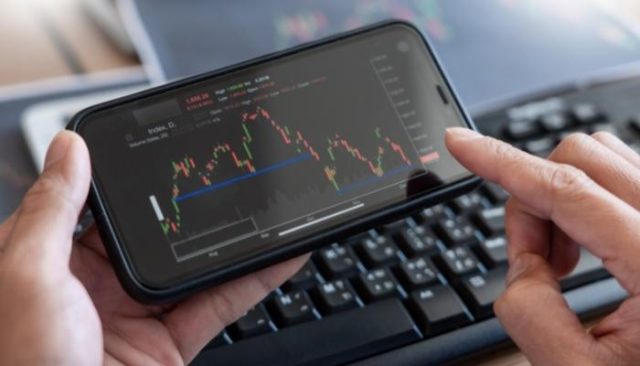 Nadex has worked so hard to create an innovative and tech superior platform for trading CFDs like knock outs, call spreads, forex pairs, and a host of so many assets. But there are a few features that truly stand out. Here are some of them:
Excellent Trade Execution
Binary options are often very dynamic and price action moves really fast within a short period of time. For this reason, traders need fast and reliable tools that can offer efficient trade execution in an instant. That's what you get with Nadex.
The moment the underlying market moves, you will get live market data and innovative trading tools to open and close your position seamlessly. The tools and trading platforms are available all through the trading hours for both demo accounts and live trading accounts as well.
Huge variety of tradable assets
You will also get a huge variety of tradable assets with Nadex derivatives trading. Whether you are looking for CFDs in forex trading, knockouts on several underlying markets or a call spreads trade on commodities and metals, this is the brokerage for you.
Besides, there are also the Nadex binary options and while members risk losing money due to the risky nature of these instruments, you can still trade and make money. Besides, traded binary options come with risk management tools to help you safeguard your capital.
State of the art security
Nadex has also done well to offer users the best security on its trading platforms while keeping trading costs low. In fact, customer deposits are banked in segregated accounts to ensure they are safe. The money is also not used by Nadex in any way.
The firm has also invested in regular security audits by repeatable firms. This ensures that any weaknesses in its systems are identified and addressed as soon as possible. In that case, you can trade knock outs and call spreads here with all the peace of mind you need to win.
Free Demo Account
A lot of novice traders often lack enough confidence to get into the market, especially the highly risky derivatives market. This is why Nadex offers users access to a demo account with live market news and market data to ensure you sharpen your trading skills before jumping into the real market.
The demo account also gives new traders access to all the underlying assets tradable at the Nadex exchange including stock indices forex, call spread contracts, and so much more. No minimum initial deposit is needed for you to trade with the demo account.
Super customer support
You will also be happy to know that the Nadex customer support team is well versed and ready to help you with anything. In fact, the customer support team is divided into various sections to cater to customers with different needs. This makes it more efficient.
Besides, not a broker out there can do without a reachable customer support team. Nadex knows this and as such, it gives you several different options to reach out and have any issues resolved within 24 hours. Whether you have questions about the designated contract market or perhaps you want to know how Nadex will protect market users, reach out and get all the answers you need.
Nadex Pricing and Plan?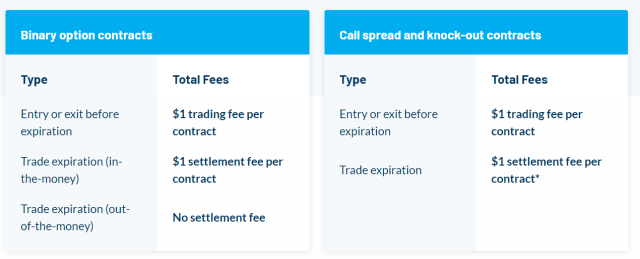 Nadex has a wide range of trading and settlement fees. These fees are not standards and will depend on which assets you are buying and selling in the derivatives markets. Nonetheless, compared to other brokers, Nadex fees are low and well within the scope of what you would expect from such a high-profile firm.
In case you want to trade binary options, entry and exit fees are fixed at around $1 for every call spread trade. The same $1 fixed commission is also charged to enter and exit call spreads and knock-outs. There will also be deposit and withdrawals fees as well. For a wire transfer, the fees stand at $25 for withdrawals. The low fees make Nadex exchange one of the most popular and user-friendly places to trade binary options in North America.
Who is Nadex Best For?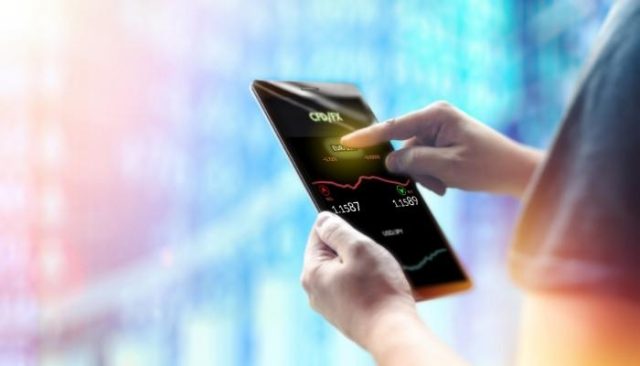 Nadex is designed to target several types of investors. First off, it is important to keep in mind that Nadex involves risk. So, before you make the minimum initial deposit through wire transfer and start opening binary option trades, please take some time to understand what you are doing. With that said, Nadex is first of all suited for the savvy investor with deep knowledge of the market and associated economic events.
Trading options with the right strike price and managing risk requires very experienced financial experts. As such, you will need that experience to trade some of the risker assets available on the Nadex exchange. Also, in case you are a tech-savvy trader who needs advanced trading tools and state-of-the-art risk management, then you are also invited to check out Nadex.
In fact, the firm has some of the most advanced trading tools you can find in the market. But in case you are a novice trader who has never done this before, do not worry. Nadex also offers a comprehensive education program that will train you how to get started with binary options, forex pairs, and other CFDs. However, it takes time to learn these things and it's best to use different sources as well. Just be patient and soon enough, you will also get by.
| RECOMMENDED TRADING COURSE | REVIEW | VISIT |
| --- | --- | --- |
| | #1 Forex, Crypto and Stocks trading course. Ranked most comprehensive by Investopedia and Best by Benzinga. Free to Try! | |
Nadex Pros and Cons
Once you open a Nadex account, you will realize that there are a few pros and cons that you should be aware of. Here are some of them, starting with pros:
Pros
Nadex is regulated by the commodities futures trading commission CFTC, making it a safe brokerage to use.
You also get to trade a wide range of derivatives including knock outs and call spreads.
Nadex comes with superb state-of-the-art technology with faster trade execution.
No minimum deposit is needed and you get various deposit options, including a bank account.
The firm also offers some of the lowest trading fees in the market.
There is also extensive research and technical indicators designed for savvy investors.
Cons
The firm offers an advanced trading platform that may be intimidating for beginners
The educational materials offered by the brokerage are not as comprehensive.
Nadex User Experience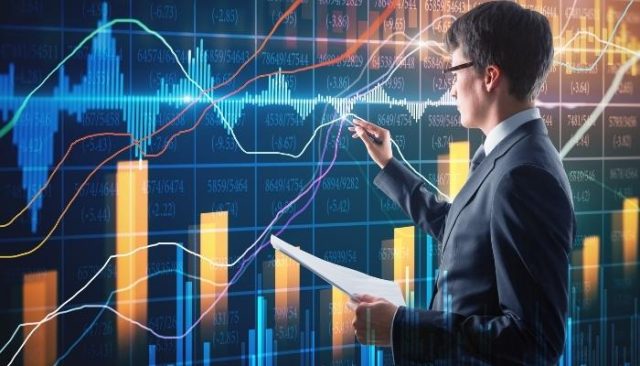 One of the key areas where Nadex has truly managed to excel is in the user experience. The platform is designed to be so easy to use so that even the most novice of traders can get in there and trade. Besides, if you are new to options trading or binary options, you get a lot of info to help you start. In fact, there is a detailed investor education program that offers users access to expert information on how knock outs work, how to trade them, and so on.
Nadex has also done well to create the ultimate support team. The team is in fact available live during trading hours and can answer any question that you have. Whether you are having trouble opening your account or anything else, the reps here will be more than happy to help.
Finally, Nadex also delivers fast execution and innovative trading tools for the binary trader. Binary options are very volatile and require fast and real-time execution. Nadex gives you the tools you need to do exactly that. With all these factors considered, it's no wonder the user experience here is quite outstanding.
Nadex vs Competitors
As one of the leading binary options brokers in the market, Nadex faces some competition from a few firms out there. But there are three which actually come very close to offering what this broker does. The following is a basic comparison of how the Nadex exchange compares with these companies.
1. Nadex vs Avatrade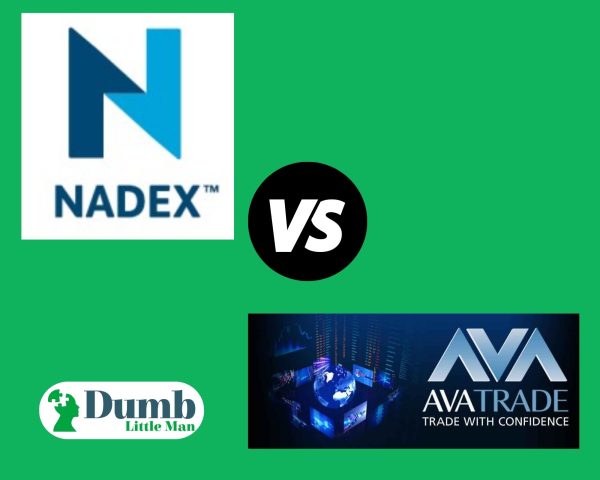 AvaTrade is an Irish-based brokerage firm that offers forex and CFD trading on a wide range of assets. In fact, there are over 4000 tradable assets on Ava, something that makes it quite similar to Nadex which also has a superb variety of assets. In addition to this, AvaTrade and Nadex are highly regulated in the UK and other countries around the world.
Although Nadex is based in the US, its parent company, IG Group, is a UK-listed firm. As such, it is also subject to robust regulatory requirements. This makes both these brokers very safe to trade with. You should also note that both Nadex and IG offer very low fees.
However, Ava has a mix of both spread-based fees and fixed commissions while Nadex offers fixed commissions epically on binary options. But despite this, both these firms are solid and highly reliable for the most advanced traders. But Ava does have a few better options for new traders just starting out.
Broker
Best For
More Details


Best Overall Broker
Read Review




securely through Avatrade website
2. Nadex vs IG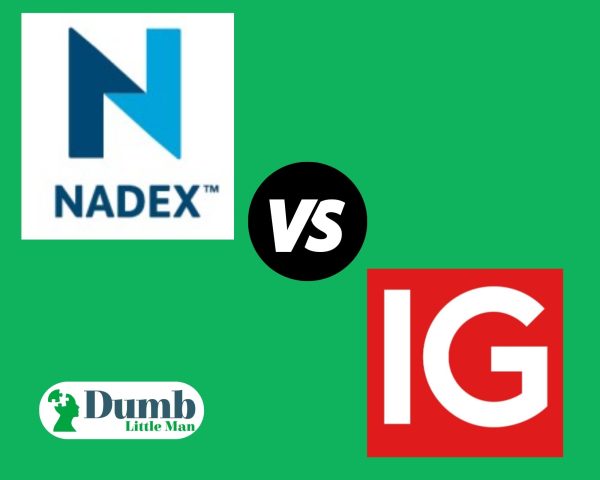 It's a bit interesting to compare IG and Nadex. Well, both these firms are owned by the UK's IG Group. Now, it is important to note that IG Markets is not the same as IG Group. In fact, IG Group is not a broker but a corporation that specialized in financial services. It is also listed on the London Stock Exchange.
IG Markets on the other hand is quite similar to Nadex. First, both these companies are known for their superior trading technology, faster trade execution, and an array of trading tools to help you manage risk better. However. IG has a huge variety of assets to trade compared to Nadex. In fact, there are over 17, 000 markets available on IG, cutting across many sectors. Both these firms also offer incredible customer support and superb investor education to help you get started with binary options.
Broker
Best For
More Details


Lowest Spreads
Read Review




securely through IG website
3. Nadex vs Forex.com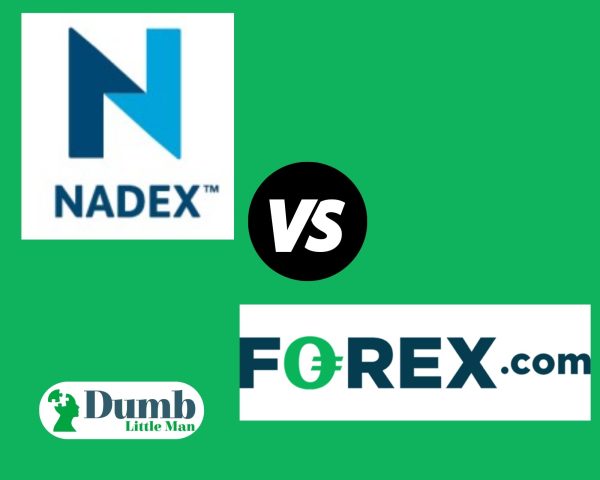 Forex.com is no doubt one of the most recognizable names or brands when it comes to trading forex. The firm however offers an array of other tradable assets including binary options, stock indices, and options as well. The firm is also highly regulated in several countries including the UK, the US, and other places. As for the fees, folks with a Nadex account are more likely to pay less albeit Forex.com still offers some of the lowest trading fees in the market.
The trading platform at Nadex is also way better and technologically superior. Although this can be a bit intimidating for the average new investor, it is still a great asset to have when you are trading binary options. Despite this, there are also a few areas where both these firms share a lot of similarities.
For starters, customer service is simply outstanding. In addition to this, both these firms have invested heavily in creating secure and innovative trading solutions for the average retail investor. Whether you are looking for in-the-money options or even out-of-the-money options, you will find enough tools at Nadex and Forex.com to help you trade with ease.
Broker
Best For
More Details


Overall Broker
Read Review




securely through Forex.com website
Conclusion: Is Nadex really the Best for Binary Options Trading?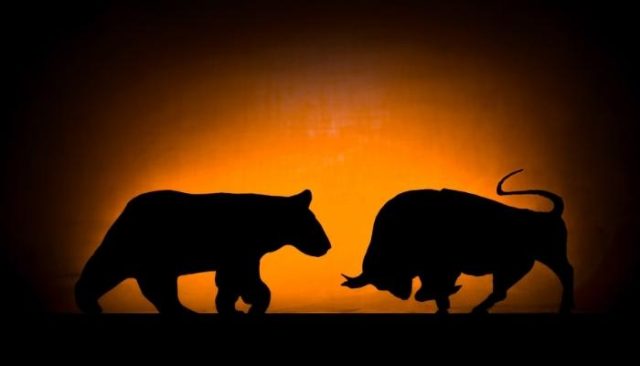 Finding a reliable binary options broker is not always a simple job. Even though there are so many firms out there, very few can offer the technology and trade execution that many options traders want. But Nadex is different in fact, the firm has done really well to distinguish itself as one of the most reliable brokerages out there.
Besides, Nadex offers a box of goodies that you should enjoy. First, you will get a modern state-of-the-art trading platform designed to handle faster more volatile binary options. The platform is so easy to use too and comes with additional risk management tools to help you out. Nadex has also managed to develop a robust investor educational program for people who are new to this. You get an introduction to binary options, how they work, and how to trade them.
As for the savvier traders out there, be sure to take advantage of the technical signals and indicators offered by the firm as well. Customers also enjoy low fees, better customer support, and excellent security. However, even with these benefits, there are some areas where Nadex falls short.
For example, the educational resources offered by other brokerages look more advanced and detailed compared to what Nadex offers. Besides, the firm's tech superior trading tools can feel intimidating for the average person. But all in all, Nadex is a top-rated options broker that should offer immense value for money.
| RECOMMENDED TRADING COURSE | REVIEW | VISIT |
| --- | --- | --- |
| | #1 Forex, Crypto and Stocks trading course. Ranked most comprehensive by Investopedia and Best by Benzinga. Free to Try! | |
Nadex FAQs
Is Nadex Safe and Legit?
Yes, Nadex is a safe and legit brokerage that has been in the market for several years. The firm is regulated in the United States by various bodies. It is also the North American subsidiary of IG Group, one of the most reputable trading firms in the world. IG is listed on the London Stock Exchange and is also regulated by UK authorities.
Is trading on Nadex worth it?
It really depends on what you are looking for. In case you want a tech superior trading firm that offers quick trade execution, reliable customer support, and some of the lowest fees in the market, then yes, you will find that trading on Nadex is truly worth it. However, please be aware that investments come with risk and as such, it is important to make sure you understand what you are doing before jumping in.
How does Nadex payout?
There will be a lot of withdrawal options at Nadex to choose from. Most people use the bank account of course but you are free to use what suits you best. There will however be a withdrawal fee of $25 for wire transfers. Some payout methods offer better fees than that but again, it all comes down to your own personal preferences.
| RECOMMENDED TRADING COURSE | REVIEW | VISIT |
| --- | --- | --- |
| | #1 Forex, Crypto and Stocks trading course. Ranked most comprehensive by Investopedia and Best by Benzinga. Free to Try! | |
Like this Article? Subscribe to Our Feed!
Wilbert is an avid researcher and is deeply passionate about finance and health. When he's not working, he writes research and review articles by doing a thorough analysis on the products based on personal experience, user reviews and feedbacks from forums, quora, reddit, trustpilot amongst others.