Robinhood Review: Is it the Best for Beginners Trading Platform?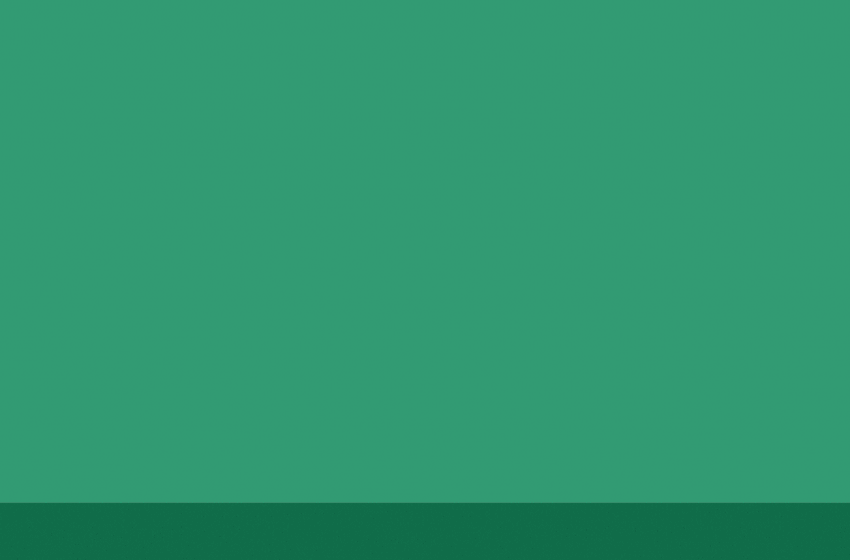 Stock Investment, Cryptocurrency trading, ETF trades, options trades, margins trades, mutual funds, etc., have become the norm and have changed from being restricted to only those with wall street business knowledge. Almost everyone with the right knowledge and skills can trade now.
Thanks to technology, trading has become easy as there are online platforms from which you can trade easily from the comfort of your homes. Robinhood is one of such. It provides you with the opportunity to access the free stock market, crypto market, options market, and some other types of markets. From your home, you can make your orders and profit from buying shares or some cryptocurrency. This is much more different from calling your banker to help you trade stocks at a particular price. While bankers still do this, people are more comfortable seeing their profits move and controlling their trades.
Robinhood, though not new to the trading business, has been around for some time. Robinhood came to the business when trading platforms had already been known, but they decided to do things differently. The existing brokerage platforms were getting commissions from those who were using their brokerage platforms to trade.
This article will review the trading platform, Robinhood, examining the features, advantages, disadvantages, comparison with other brokers, complexities with using it, etc.
Robinhood Review: What Is Robinhood?
Robinhood is a brokerage platform that started by offering commission-free rates to its customers. The platform focuses on creating financial products that allow everyone to invest in the selected markets at their own pace and terms. It focuses majorly on letting investment beginners catch up quickly to the business of the financial market by making its platform easy to navigate and operate. Robinhood is a company registered and based in the US. It was established in 2013 with its headquarters in California and has raised over $5 billion in funding. It is majorly focused on US citizens and brings free stock trading, ETF trading, options trading, etc., to its users.
It's mainly focused on young, tech-savvy investors and traders with an average user age of 31 years.
How does Robinhood platform work?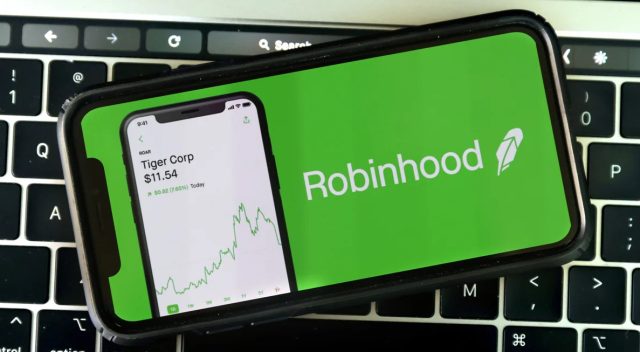 Robinhood has a web platform and mobile app. It is a mobile-first platform as most of its users are young, tech-savvy people who use their mobile devices more frequently than accessing the web. The company allows you to create a brokerage account easily, as you can do this within a few minutes. To create a brokerage account on this platform, you need to be at least 18 years old, have a valid Social Security number, be a US citizen or have a valid US visa, and reside in the United States. Funding your Robinhood account from your bank account is easier and faster than most brokerage platforms as the platform has a smooth relationship and confirmation process with major banks.
Opening the mobile app is quite easy as the first page you would see is your buying power and portfolio value. You can use the search function to check stocks, ETFs, options, or cryptocurrencies, examining the chart in different time frames. Other information regarding that stock or options is available. With a click, you can place a trade and join the market.
There is a news feed where you can assess news that may affect the rise and fall of the stocks, ETFs, options, or cryptocurrency markets.
Click Here to Open an Account with Robinhood (Official Page)
What are the Features of Robinhood platform?
Robinhood offerings:
The platform's offering is quite limited as it only offers stocks, ETFs, options, and cryptocurrency trading. You can access over 5,000 stocks and ETFs with limited access to foreign market stocks. Robinhood does not offer mutual funds, fixed income, futures, and forex trading. This limits the choices of the young users who are interested in these markets too. Also, Robinhood does not offer retirement accounts, automated investment advice, investment strategy, joint accounts, etc.
Robinhood offers options trading for its users. With the great accessibility and functionality of the personal-finance mobile app, a beginner can easily access and navigate the options page. Robinhood also provided 'The P/L chart,' making it easy for users to see their potential risks and estimated profits when trading options.
Robinhood also supports cryptocurrency trading. However, there are only 7 cryptocurrencies available on the platform. They are Bitcoin, Ethereum, Dogecoin, Bitcoin Cash, Bitcoin SV, Ethereum Classic, and Litecoin. Apart from the small number of cryptocurrencies available on this platform, the users cannot transfer or receive cryptocurrency on their brokerage accounts. They have to convert their profits to fiat currencies before they can withdraw from their accounts.
Order Types:
Robinhood only provides market orders and limit orders. Other types of orders are unavailable on its mobile app and website platform.
Security:
Robinhood offers several safety checks to ensure that its users' information and investments are not compromised. It has two-factor authentication where a six-number code would be sent through SMS to confirm logins, especially for new logins from unrecognized devices. The platform provides options for users to access their accounts using fingerprint or face recognition. Accounts in Robinhood are insured up to $500,000 as a member of Securities Investor Protection Corporation (SIPC).
News Feed
Robinhood has a news feed that provides news on the general stock and securities market. It, however, also streamlined the news to the stocks you have on your watchlist, which gives you a perspective on why other investors are buying or selling.
Its sources are Reuters, CNBC Business, Washington Post, etc.
Education
Apart from the news feed, Robinhood has other educational tools. These tools include a podcast, Robinhood Learn, cash management account, etc.
Snacks are Robinhood's podcast that gives information about the financial world, both past, and future and makes projections on the next step for the financial world. It is listened to by over 2 million listeners.
Over 20 million subscribers get the Robinhood newsletter weekly as it analyses the financial market and gives updates on that week's happenings. This newsletter helps users make decisions as they have some fundamental analysis to predict the next movement of their preferred stocks and securities.
This is a platform that is accessible to Robinhood users and the general public. It is a resource educational center that focuses on giving information on financial market basics, including trading basics such as taking profit, definitions, etc. It is generally basic with little use for experienced users.
This is a platform that allows you to manage, properly, your portfolio in one place. It has an added advantage of 0.3% Annual Percentage Yield (APY) for cash deposited on that platform. This interest is deposited monthly.
Customer Support
There is a chatbox on the mobile app and web platform where users can engage the customer service. While Robinhood does not have the call-in option, you can request a call-in.
How much are Robinhood Commissions and Fees?
Robinhood became popular because of its commission-free policy when it began its brokerage activities in 2013. This policy is still in effect today. There is no commission paid for opening an account with the company. There is no required commission paid from profits gotten from the free stock trading, ETFs trades, options trades, or cryptocurrency trades. The account minimum amount to open an account with Robinhood is $0.
Robinhood users who subscribe for Robinhood Gold get access to margin accounts and periodic Morningstar research reports that issue reports on stock research and other markets. You would also have access to Level II market data showing bids and asking for specific stock or assets. You have to pay a flat monthly fee of $5 for your first $1,000 margin. When you use a margin trading beyond the $1,000, you will be charged a 5% annual percentage rate.
Robinhood Gold is the only plan that requires periodic trading fees from this platform. Other uses of the platform are free and accessible to all of its users.
You may ask: If Robinhood is not getting commissions from its users, where is it getting money from? There are several ways through which Robinhood has financed itself since its inception. Some of them are paid for order flow, interest paid on cash, etc.
Payment for order flow refers to the payment Robinhood gets from sending its users' orders to brokers. It is the commission the brokers offer Robinhood for the patronage.
Robinhood deposits uninvested cash into an interest-bearing account that yields profit for it.
Click Here to Open an Account with Robinhood (Official Page)
Who is Robinhood Best For?
Robinhood is best for investors with limited capital. These are people who do not have the full monetary capacity to buy their preferred shares. Instead of buying a full stock price, Robinhood allows active investors to buy fractional shares that can go as low as $1. The provision of fractional shares also helps the investor have a diversified portfolio where he can use a fraction of his capital, and not all, to buy shares and have more funds to buy other shares or offerings.
Robinhood is also suitable for Beginners. The user-friendly mobile app and the ease of navigation make the brokerage platform a good start for beginners. The trading tools and displays in the mobile app are explained and displayed in simple forms so that beginners can grasp the market, their portfolio, and the market projections.
Robinhood has over 30 million users. The average age of these users is 31 years, which means these are young tech-savvy users looking for platforms that are easy to use and enable them to make trades on their mobile devices. The personal finance mobile app is very accessible, and tech-savvy users prefer Robinhood because of the ease and simplicity in placing trades.
Robinhood is also best for people interested in only the offerings offered by it. Some people wish to have their brokerage account showing only stocks, ETFs, options, and some cryptocurrencies. These people will have no difficulty in using Robinhood and would enjoy it.
Robinhood Pros and Cons
Pros
Easy to use interface
Good cash management account and recurring investments feature
Access to Fractional Shares and Dividend Reinvestment option
It is offering Commission Free Trades and Offerings
Cons
Only taxable brokerage accounts are available
Limited Customer Support
Limited Offerings available
Robinhood User Experience
Users always have what they want to be improved in software or app. This is the same with the Robinhood mobile app. For all its perks, there is a need for some improvement as this would improve user experience. Some of the places where improvements are needed are:
One-Step Transaction Process:
The page where the user buys or sells securities is a page. While this helps the navigation and ease of using the mobile app, it may cause disinterest and dislike. An excellent personal finance app should have more than a page for transactions. This ensures that the users are sure and crosschecked the information, including the amount of securities and the order type they have chosen.
To improve this, the first page could be the form page where the users select the buy/sell function, the order type, and the amount they prefer. The next page could bring all the information with two buttons stating: 'confirm' and 'cancel.' This would help the users make the correct transactions and limit mistakes.
Privacy
Users have complained that the mobile app is not social-friendly. This is because the account value of the users' portfolios is displayed boldly at the top of the first page. Since users are not interested in making the whole world see their balance, they tend not to show others the mobile app and are suspicious of using it in public.
Robinhood should find ways of making the account balance disappear whenever the user wishes it. This would install their confidence and pride in the mobile app.
Portfolio Details
Users would prefer if more portfolio details are provided when they wish before they make the transaction decisions. While these portfolio details are available on the web platform, they are not available on the mobile platform that more people use.
Robinhood should keep its display but make a disappearing button that shows more portfolio details about security when clicked. It saves the users the stress and time to do stock research and other securities research.
Robinhood vs Competitors
Some of Robinhood's competitors include Interactive Brokers and TD Ameritrade. Interactive Brokers offers similar services to Robinhood, including an account minimum of $0. However, it has a wider range of investment options. It offers IRA and automated investing in addition to all that Robinhood offers. TD Ameritrade offers a more comprehensive investing experience than Robinhood with a high-quality trading platform.
Robinhood stands out among these competitors because it offers some services that these competitors do not offer at all or fully. While Interactive Brokers has more investment options than Robinhood, it is not a commission-free trading platform because it requests trading fees up to 1.25% markup for cryptocurrency. In contrast, Robinhood does not request for a commission of any kind.
>>Read more About Interactive Brokers Review: Is it the Lowest Cost Online Stock Platform?
Robinhood stands out compared to TD Ameritrade because it offers some cryptocurrency trading while TD Ameritrade does not. Cryptocurrency trading is the new marketplace where investors, mainly young tech-savvy ones, are pumping in their capital. It is an essential feature for a brokerage platform.
Click Here to Open an Account with Robinhood (Official Page)
Conclusion: Is Robinhood a Good Platform for investors and traders?
Robinhood has several perks that have made it stand out among other brokers over the years. Other brokerage platforms have added several services to their package and still do not have as many users as Robinhood. While this says well about the company's growth, much work needs to be done. The complaints and cons of using Robinhood should be addressed, mainly, limited customer support. The Robinhood Customer Support can be improved by including call-in customer support to the existing complaints channels.
Robinhood is a good platform for beginner investors who want an easy platform to navigate and trade on. The Robinhood mobile app is one of the most user-friendly brokerage platforms. It does not show all the tools needed, but it shows enough for beginner investors to carry out active trading with.
It is quite tricky for experienced investors and traders who want more tools than is provided by Robinhood before they make their trading analysis and decisions. The limit in the order types is another reason why experienced investors might prefer some other brokerage platforms to Robinhood. Experienced investors want a platform to find all the necessary tools to make informed predictions and decisions of the stock market's next move or other markets.
For traders who would love to have more offerings available to them, including more cryptocurrencies, Robinhood is not the best platform for this. Other brokerage platforms offer more expansive offerings than Robinhood.
This Robinhood review juxtaposes the features, advantages, and disadvantages of Robinhood to conclude the set of people the brokerage platform is best for.
Robinhood FAQs
Is Robinhood really safe?
The Safety measures provided by Robinhood are satisfactory to gain users' confidence. These measures include using two-factor authentication, where a pin will be sent through SMS before logins. You can also log in using your fingerprint, face identification, or pin.
Robinhood also insured users accounts up to the tune of $500,000. All these boost the safety of the platform. However, there have been several security breaches in recent times.
Is Robinhood brokerage account free?
Robinhood brokerage account is free as you can open an account with an account minimum of $0. You do not need to have a specific level of capital before creating an account with Robinhood. With its fractional shares, you do not need a lot of funds before you can trade.
The brokerage platform also has a commission-free policy for all users, except for those who subscribe to Robinhood Gold for access to margin trading.
Is Mutual Funds a good investment?
Mutual Funds are a good investment for those who wish to have a professional help them trade securities, particularly securities they do not have enough capital to invest in. Mutual Funds get funds from several investors and invest them in securities such as stocks. These investors share the profits and the losses proportionally.
How do I upgrade to Robinhood gold?
It is effortless to upgrade to Robinhood Gold account. Whether you are a first-time subscriber or a frequent user of Robinhood, you can find the option for upgrades to Robinhood Gold in both the web and mobile app platforms.
There is a 30-day free trial subscription before the monthly payment of $5 for such a subscription begins.
Click Here to Open an Account with Robinhood (Official Page)
Like this Article? Subscribe to Our Feed!
Wilbert is an avid researcher and is deeply passionate about finance and health. When he's not working, he writes research and review articles by doing a thorough analysis on the products based on personal experience, user reviews and feedbacks from forums, quora, reddit, trustpilot amongst others.