Embrace Pet Insurance Reviews: Pet Insurance Coverage, Feature, Cost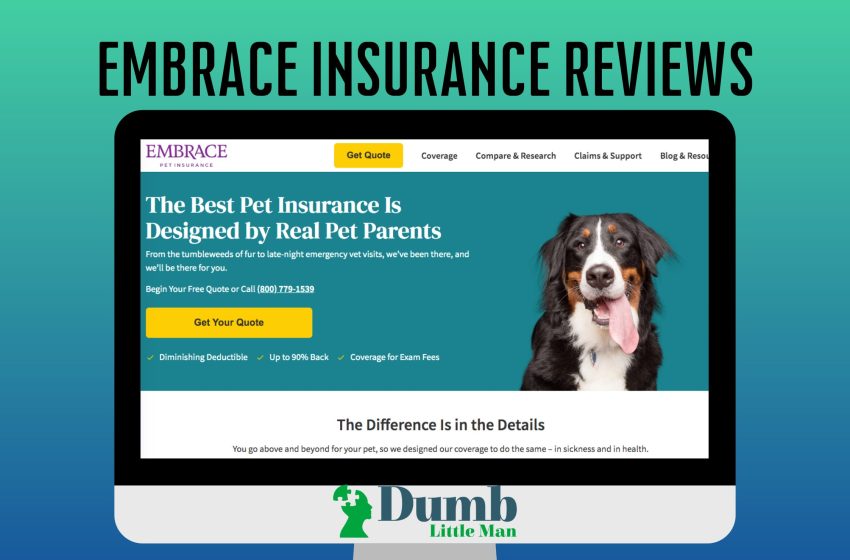 A no-surprise pet insurance coverage that provides pet owners peace of mind.
The coverage provided by pet insurance companies varies greatly. Despite their best efforts to interpret the technical language in their policy documentation, pet owners frequently claim their insurance coverage does not include what they thought it did. One will be surprised by the advantages and exclusions provided in Embrace's pet insurance policies. In this review, another pleasant discovery is how little its insurance premiums are.
To begin with, pet insurance not only helps cover the expenses of accidents and diseases and connects you to a veterinarian swiftly in an emergency, but it also prevents you from having to splurge on high-priced medical bills.
Embrace Pet Insurance is one of the top pet insurance providers on the market. This service may be a good choice for pet insurance because of its personalized price and five-yearly deductible options, as well as protection for hip dysplasia.
What is Embrace Insurance?

Embrace Insurance is one of the oldest pet insurance companies, initially founded in Cleveland in the year 2003. This well-known pet insurance company has teamed with insurer American Modern Insurance Group for almost two decades.
The business started as a pet insurance proposition that won the Wharton Business Plan Competition in the year 2003. Embrace offered the first-ever pet insurance coverage in 2006. Embrace now offers pet insurance to people all throughout the country.
What are the Types of Insurance Offered by Embrace?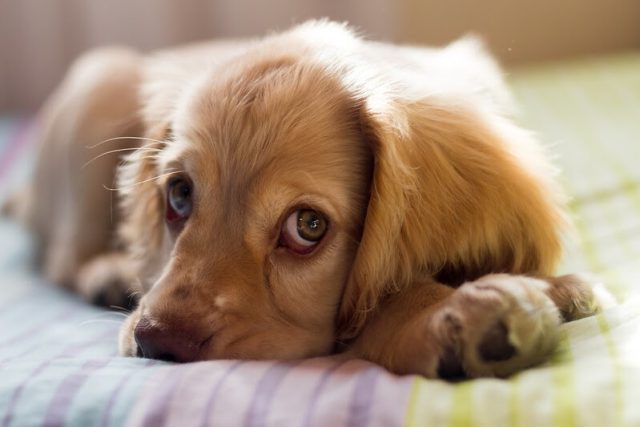 Embrace is one of the most popular pet insurance companies and offers the following types of insurance plans:
Accident and Illness Plan
Embrace offers a single policy that covers vet expenses, medical tests, treatments, allergy screening, X-rays, alternative therapies, hospitalization, and more for accidents and illnesses. Cancer, hereditary problems, congenital diseases, chronic illnesses, oral trauma, hip dysplasia, trauma, and more are all covered.
Wellness Rewards Program
For an additional $18 to $53 each month, you may add yearly coverage limits of $250, $450, or $650 for preventive care charges, including regular vet check-ups, teeth cleaning, spay or neuter surgery, microchipping, anal gland expression, immunizations, and more. Unlike most other pet insurance providers, this plan covers 100 percent of those expenses up to the yearly limit, rather than simply covering each treatment limit.
Exclusions in Embrace
As in the case of all pet insurance providers, pre-existing conditions of your pet before the policy's coverage start date are not covered by Embrace. According to the embrace pet insurance policy, "A chronic condition observed by you or your veterinary provider prior to the end of the waiting period, or an illness or injury that first occurred or showed clinical signs prior to the end of the waiting period."
However, alternative therapies such as massage and magnet therapy, orthopedic disorders, boarding charges, within the initial six months of the plan, organ transplants, and costs linked with whelping, breeding, and maternity are all excluded from Embrace's plans.
How does Embrace Insurance work?

A reimbursement-based mechanism is used for Embrace pet insurance. That means in case your cat or dog has met with an accident or gets sick, you have to pay the vet's bill at the time of treatment and file a claim for reimbursement later. Therefore, because of the reimbursement-based paradigm, you can choose any licensed veterinarian you like.
Most pet insurance policies include:
Deductible
The annual per-incident maximum limit
Co-pay or reimbursement percentage
Waiting times
Click Here to Get Started With Embrace Pet Insurance.
What is the Coverage of Embrace Pet Insurance?

Embrace Different Levels of Pet Insurance Coverage
Options for a maximum yearly limit: The annual coverage limit refers to the maximum amount of money your insurance provider will refund you in a particular year. There are numerous coverage limit settings in Embrace:
$5,000
$8,000
$10,000
$15,000
$30,000
Optional Deductions: Your deductible is the amount of money you must pay before your insurance starts to compensate you for charges. The deductibles for Embrace's accident and illness coverage plan are as follows:
$200
$300
$500
$750
$1,000
Options for reimbursement: You will make a claim for reimbursement for conditions specified by your coverage after paying the bills in advance. You have the option of selecting a reimbursement level of:
Embrace Pet Insurance Requirement?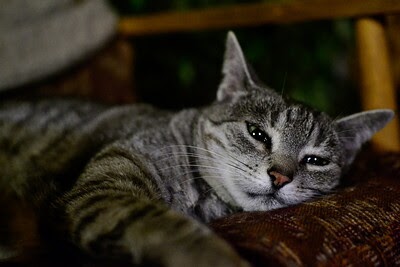 A major requirement for Embrace pet insurance is a record of the veterinarian's visit.
For buying insurance, your pet should have been visited by a licensed veterinarian in the last 12 months, and you must have the exam report to fulfill the terms and conditions of your pet insurance policy. If you don't, you will need to see a vet during the initial 14 days of your pet's insurance coverage plan. Embrace does not require immediate verification of this test at this time; however, we may request it in the future when you are processing claims. Because the evaluation must include medical findings, spay/neuter, and immunization clinics might not be eligible.
With these documents, you can go to Embrace's website and can apply for pet insurance.
How to Apply for Embrace Pet Insurance?
To apply for Embrace pet insurance, go to Embrace's website and fill out some basic information about your pet. Allow Embrace to obtain veterinary records for a year from your pet's doctor (or the adoption documents or of its birth if it was less than 12 months ago) or provide them yourself. You will be able to alter your yearly cap, annual deductible, and the percentage of expenditures that would be reimbursed to get a premium that's right for you. Please remember that pets beyond the age of 15 are only covered for accidents.
You may also choose whether to purchase a Wellness Rewards program, which includes wellness visits and therapies in addition to regular pet insurance.
You may also file a claim either online or via the MyEmbrace app. It can also be sent through email, fax, or regular mail. Provide a comprehensive invoice from your veterinarian's clinic with your claims, and be careful to include all pages. You will also need a copy of your pet's diagnosis.
Click Here to Get Started With Embrace Pet Insurance.
How much does Embrace Pet Insurance Cost?

Embrace pet insurance costs around $24.16 every month for a one-year-old female mixed-breed dog and around $11.65 every month for a less than one-year-old male domesticated shorthair cat. These monthly premium rates include a $5,000 annual benefits cap, a $500 deductible, and a reimbursement rate of 90%, which translates to a 10% co-pay.
Military (including current duty and veterans) and multi-pet discounts are available, and fees vary depending on your location. You will pay more for older dogs, and if yours isn't already covered by Embrace, you can only acquire accident-only coverage once it's a minimum of 15 years old. Pre-existing conditions aren't included until they are treatable and your dog or cat has been free of symptoms or treatment for a minimum of six months.
Who is Embrace Pet Insurance Best For?
Embrace Pet Insurance is the best pet insurance policy for you if you want a reputable pet insurance provider. It's been operating for over 18 years and is known for its discount choices and Healthy Pet Deductible, which may help you save money on out-of-pocket expenses during a claim after years of not filing one.
However, consider alternative providers if you need more or limitless yearly coverage.
Embrace Pet Insurance Pros and Cons
👍 PROS
► Annual coverage, reimbursement, and deductibles are all available in a wide range of alternatives.


► It comes with a "diminishing deductible," which decreases your deductible by $50 each year you go without filing a claim.


► Accident coverage is available after a two-day waiting period only.
👎 CONS
► Pre-existing illnesses aren't covered unless they're curable and your pet is symptom-free and treatment-free for a year.


► Only 14-year-old dogs and cats are eligible for the new full-coverage policies.


► If you don't utilize all of the funds in a year, you won't get a refund.
Click Here to Get Started With Embrace Pet Insurance.
Embrace Compare to other Insurance Company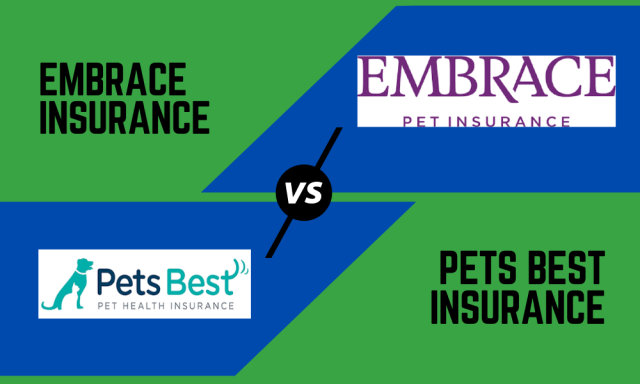 Embrace Insurance and Pets Best Insurance both are forerunners, if you want to buy pet insurance, however, Embrace pet insurance review is much better.
There are numerous insurance types available from Pets Best Pet Health Insurance, with the lower-level policies excluding coverage for test costs and complementary treatments. It might be tough to know what is best for your animal buddies with so many alternatives. Embrace offers a single, straightforward insurance policy that covers any unforeseen accident or sickness, as well as all treatment alternatives.
If funds in the Pet Best Insurance for set categories are not used, they are lost. Furthermore, only one of their two wellness plans covers spaying or neutering. Whereas, wellness rewards, an optional non-insurance product from Embrace that reimburses for the everyday veterinarian, grooming, and training expenditures with no itemized restrictions, encourages, rewards, and promotes healthier dogs. And no matter what annual cap you choose, our wellbeing covers the same items.
Unless a policy with "Office Visits/Examination Fees" coverage is purchased at an extra cost, Pets Best Pet Health Insurance also does not include exam charges in their refund. A visit to an emergency hospital, or even a routine visit to a veterinary specialist, may cost a lot of money, usually over $100. It's like having to pay an additional deductible every time you go to the doctor. This charge, according to Embrace, should be paid by every policy.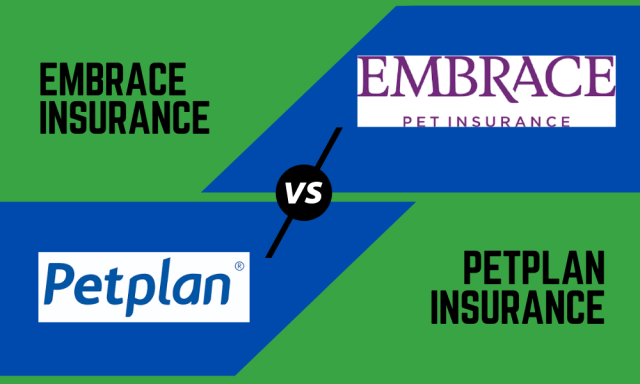 Embrace and Petplan are both major companies in the pet insurance sector, However, after reviewing Petplan and Embrace pet insurance plans, we can see a clear edge in Embrace pet plans.
At the outset, for accidents and illnesses, Embrace has an average claim payout time of eight to nine days, and five days for wellness-related claims. This is significantly shorter than many of its counterparts. The average time it takes for Pet plan to pay a claim through check is 22 days. If you choose direct deposit, they may be able to return your money to you 5-10 days sooner. A claim reimbursement time of 22 days is on the longer side.
Although, both the pet insurance companies cover X-rays, blood tests, cat scans, rehab, specialist exams, ultrasounds, surgery, hospitalization, emergency care, specialty care, chronic conditions, euthanasia, cancer, and much more; however, when compared to pet plan insurance, Embrace provides an optional wellness plan and shorter waiting periods for both accidents and illness.
>> Full Article Review: Pets Best Insurance Reviews: Offer Best Pet Insurance Coverage?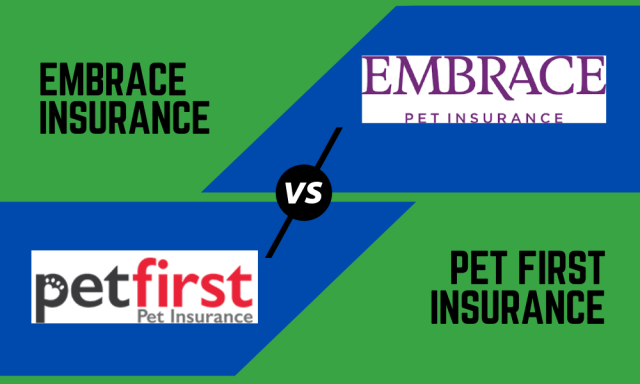 If we compare Embrace and Pet First Insurance, it is pretty evident that Embrace is the right pet insurance provider.
To begin with, Pet first Pet Insurance employs a per-incident deductible, whereas Embrace uses an annual deductible method. An annual deductible can be fulfilled just once each year, regardless of the number of claims filed. A new deductible must be paid for each visit to the veterinarian for a new ailment under plans with a per-incident deductible. With a per-incident deductible, if a pet has a bad year, the out-of-pocket payments may be more.
Also, any cruciate injury (ACL, MCL, PCL, and CCL) and intervertebral disc disease (IVDD) that cannot be mitigated has a 12-month waiting period with Pet first Pet Insurance. Whereas Embrace has only a 6-month waiting period for orthopedic issues (for canines only), with an Orthopedic Exam and Waiver Process that can cut that time down to just 14 days.
Final Verdict
Our final verdict is that Embrace is definitely one of the best pet insurance companies. The plans offered by Embrace Pet Insurance are less costly for dogs and cats than those offered by some of the rivals in our review. People with several dogs, current and past members of the military, and pet parents who join up as a corporate benefit are also eligible for discounts. It also doesn't have a lifetime limit on its plans (the most an insurance company will pay over the lifetime of your pet), though it does have an annual limit (the most Embrace will pay over the course of a policy year) and a deductible that differs depending on the coverage you choose. For each year your pet is well and you don't submit a claim, your deductible falls, making it one of the best pet insurance providers.
Embrace Insurance FAQs
Is There a Waiting Period for an Embrace Pet Insurance Plan?
For illness, there is a 14-day waiting time, and for accidents, there is a 48-hour waiting period. Waiting periods restrict you from purchasing pet insurance and making a claim for an accident or illness right away.
You will not be able to make claims for events that occur during such times. Orthopedic therapy for dogs lasts six months, but you may cut that time in half by undergoing an orthopedic assessment.
How Long Does It Take Embrace Pet Insurance to Reimburse a Claim?
It will take 10 to 15 business days to process your claim once you submit it online or in person. It's possible that your initial claim will take longer. If you want, you will be refunded by direct deposit within three days or by cheque within ten business days. You may even check the status of your claim online.
Is Embrace Pet Insurance accepted everywhere?
Yes, Embrace Pet Insurance is accepted everywhere. There are no networks, so there are no headaches. You may see any general, specialized, or emergency veterinarian in California, throughout the United States, or even around the world with Embrace Pet Insurance. You're protected regardless of which licensed veterinarian you see.
Click Here to Get Started With Embrace Pet Insurance.
Like this Article? Subscribe to Our Feed!
John is an avid researcher and is deeply passionate about health and finance. When he's not working, he writes research and review articles by doing a thorough analysis on the products based on personal experience, user reviews and feedbacks from forums, quora, reddit, trustpilot amongst others.