9 Best Online Checking Account of 2023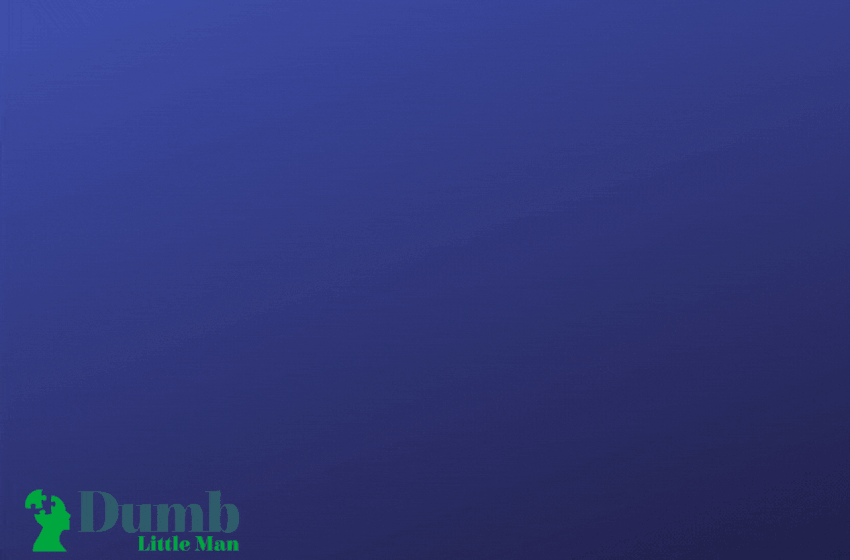 Undoubtedly the best online checking accounts are far more effective than traditional checking accounts as illustrated by the National Credit Union Administration.
An online interest checking account helps users to match their preferences and manage all their daily transactions with ease.
Typically, the bank or credit union includes the least direct deposit and foreign transaction fees making it reliable than many savings accounts.
A checking account offers minimum fees, and different debit card purchases to provide customers exclusive experience. Let's get right into our exclusive picks!
Best Online Checking Accounts Overview
9 Best Online Checking Accounts: Detailed Insight
#1. Top Consumer's Choice: Capital One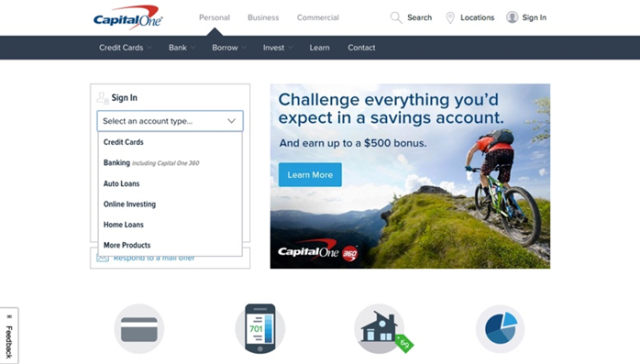 Here's the most premium bank on our list is Capital One, with no-fee accounts and high-interest rates to meet the banking needs. Generally, it's an online institution that meets checking needs by offering Checking accounts.
The account includes a Checking MasterCard with a free checkbook and no fees for the accounts. YES! It has no minimum opening deposit requirements or fees.
Besides this, it has three different overdraft options: Next day grace, auto-decline, and free transfer with savings. Quite simply, it includes a banking option via CD.
Let's dig a little deeper! Opening a CD is an excellent option to enhance the savings with time. That's because the option is available from six to five years.
Best Feature?

One cool feature that this Capital One account incorporates is the money account. Moreover, the account is ideal for students as it doesn't require an opening deposit or any monthly fee to maintain it.
What's more? The money account will pay 0.10% APY on interest, and you will get access to real-time alerts to let you know where the child is spending or when the balance is getting low.
Who is it Best For?
For anyone who desires to get a free money market and savings account with excellent rates and other options, this option is no more an exception. It is reliable for people searching for a bank with a minimum daily balance and no monthly fees.
#2. Best Checking Account Options: Axos Bank

Axos Bank is one of the popular and oldest mobile banking platforms around. Established in 2000, it has been growing rapidly till now, providing full-service banking opportunities for businessmen and individuals.
Deciding whether Axos Bank is the right bank for you is quite easy, as this detailed review of the top online banking leaders will provide you with information about the services and accounts available through it.
The standard account used in Axos Bank, Essential Checking, does not earn rewards or interest. It offers you benefits like the Direct Deposit Express, enabling you to get your payment two days early.
This account has unlimited ATM fee recompense with no monthly minimum balance demands. With Axos Bank's highly convenient account, you don't need to worry about paying your Overdraft fees, monthly maintenance fees, and insufficient funds fees.
The rewards account of Axos Bank is an interest account earning up to 1.00% APY. Just a $50 deposit is required to open it without any minimum balance requirements or fees.
Best Feature?
Finding a checking account earning cashback is rare, but Axos Bank is doing just that. On every signature-based purchase, the customers earn more than 1% cashback. Featuring no monthly fees, unlimited writing advantages, and domestic ATM reimbursements are CashBack Checking accounts privileges.
As Axos Bank do not have their own ATM network, the customers enjoy unlimited ATM fee reimbursements, including Cashback, Essential checking accounts, and Rewards. The Golden checking accounts get up to an $8 recompense fee per month.
Who is it Best For?
Axos Bank should be appealing to customers who are finding a full-service mobile bank. It is a good option for customers who are willing to earn rewards and interest using an account. It enables you to open a savings or checking account without any maintenance fees.
It enables the customers to earn savings with competitive rates. It allows users to complete most of the banking work online. Axos bank gives access to parents to open a checking account for their child. You can easily get unlimited recompense for ATM fees.
#3. Best monthly direct deposits: Ally Bank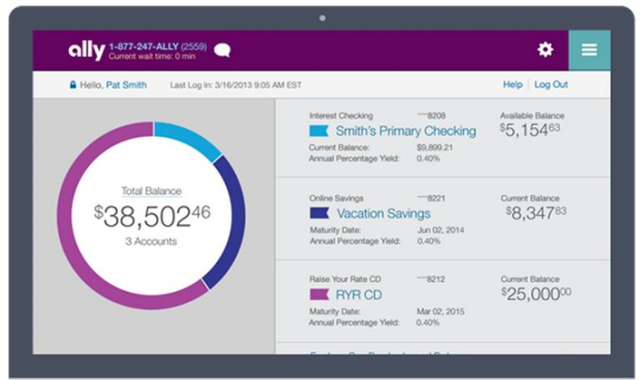 Ally is no more an exception, and it's a leader known for innovative online banking with minimum deposit accounts available. It also involves competitive interest rates that make the bank one of the top-notch options within the banking industry.
Despite providing some premium personal banking options, Ally bank also involves a broad range of banking services such as home loans, Ally bank interest checking feature, and minimum daily balance. The checking accounts pay interest with a significant annual percentage yield APY.
You can pass the savings with effortless and minimum balance while using this online account. It has no physical branch but includes an interest account, that's the most accessible account offered by the bank.
With no monthly maintenance fee within the free checking accounts, you will also get access to a minimum deposit while opening the account. It won't cost you an overdraft fee, and that's a valuable advantage to the user.
Ally bank also includes three different CD types with high-yield premium CD options available. You won't find any minimum deposit to get certificates of deposit as the rates will vary depending on the balance and other direct deposit options.
Best Feature?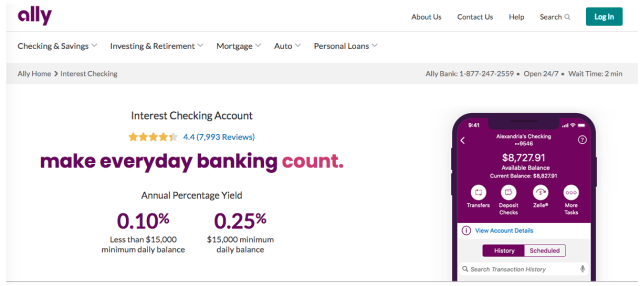 Ally's savings account undoubtedly offers an annual percentage yield option that offers 0.50% APY without account balance. Getting an online savings account is an excellent way to reach financial aims and save money. It also completes refunding customers who get charged an excessive transaction fee for transfers per cycle.
The online account includes a free debit card and checks option with fee-free access to ATMs throughout the US. Ally Bank also reimburses almost $10 per statement period for fees when going for different out-of-network ATMs.
Who is it Best For?
Ally should appeal to customers who search for any full-service online banking feature and is particularly an excellent fit for customers. It works ideally to provide access to ATMs without paying more fees while providing a customer support feature. You can enjoy competitive rates on CDs with a minimum opening deposit.
#4. Best Online Checking Account: Chime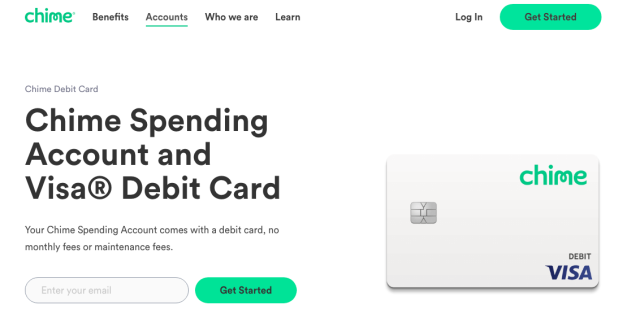 Chime is one of the best online banks to provide free checking accounts and direct deposits. Chime differs from other banks as it opens an account for you at partnership banks. But wait! It still has Federal Deposit Insurance Corporation (FDIC) insurance. The bank n.a members FDIC will find it a secure place to save all their money.
You have to use chime through a mobile application, and it ensures a plethora of features to make the banking process highly convenient. And guess what? The mobile app is well-rated at the Apple and Google Play stores. That's how a chime account works!
Chime app works by letting the clients fee-free checking and saving options with depositing cash and a card. The chime is a challenger bank that ensures no fees without even having physical bank branches. Mobile features and saving accounts are the top options chime uses to provide credit reports and user-friendly services.
Without a doubt, chime also offers clients the option to paychecks deposited at least two days before. The account includes two automatic saving options to help the customers more. One provides the client's choice to evaluate the debit-card payments to almost the nearest dollars. The other option will direct a total percentage of all paychecks to the account.
Best Feature?
Chime provides debit cards. The cardholders aren't responsible for any charges. The plus point is that clients can block transactions on the card through the app.
Whenever you get paid chime, send 10% of direct deposit into the Chime Account. YES! It converts a portion of the money to the nearest dollar upon each $500 deposit and sends the money through automated savings tools into the account.
Who is it Best For?
You can open a savings account with zero balance requirement and monthly fee. Open a chime spending account using the debit card and bill pay feature. Get a practical credit report with a large ATM network.
If you are the one searching for simple and convenient services, chime has got your back! The chime spending account and chime savings account are best for people who don't want to pay a monthly fee or balance requirement.
#5. Best Schwab High-Yield Investor Account: Charles Schwab Bank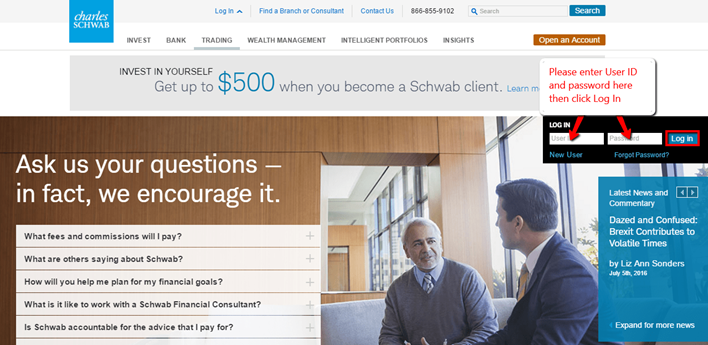 Charles Schwab has got an excellent reputation in America for the past 40 years. This firm has different investment accounts such as bonds, mutual funds, stocks, and more. And guess what? It also includes different retirement account features like Traditional IRAs and more.
Besides this, the bank includes multiple platforms to meet the customer's needs. It includes a browser-based platform with customizable workstation and smartphone features. Sounds impressive, right?
Thank the two banking account; Charles Schwab's checking account and a savings account. Customers can easily open a high-yield checking investor account to get the maximum advantage.
The bank also includes a broad range of security features on the platform to help investors get the maximum advantage. It includes fractional shares enabling the customers to get stocks exposure at a high price.
Best Feature?
The bank includes deep commitment and resources to different types of clients, making it beneficial for investors. It includes different options for traders to use the account with debit card purchases and more.
It also contains a mobile app, desktop application, and interface to provide high customization levels for more sophisticated tools and trading, no doubt.
Who is it Best For?
Charles Schwab's high yield account is an excellent choice for people who want to use free ARMs worldwide with no monthly fees. Moreover, it suits people who don't desire to get high-interest rates and deposit cash.
It is a full-service broker with $6.6 trillion in clients' assets on the overall platform. The bank also provides great stock and ETFs trading features to people while providing improved prices.
#6. Best High-Interest Checking Account: Discover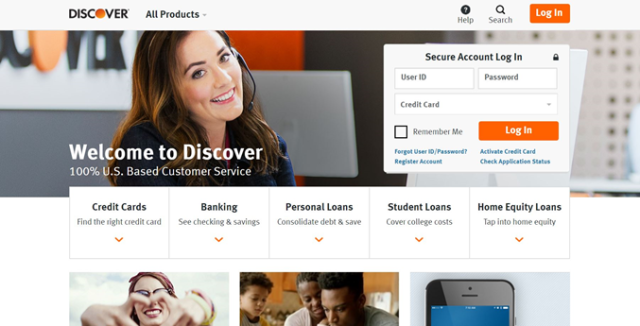 The Discover cashback debit account is perfect for its reward credit cards with full-service features and payment services worldwide. What makes it better? Let's take a detailed look!
Discover aims to provide retirement and multiple banking solutions to people. Do you Discover is a lender known to provide personal, student, and home loans making it more accessible to customers.
It is one of the most premium credit unions known for effective bonus on lack of fees and other card services that allows it to stand as a top choice. Moreover, it includes effective and competitive interest rates. Sounds impressive, right?
Discover also includes both IRA saving accounts and individual Retirement Account CD. YES! It only needs a minimum balance of $2,500 to provide APY similar to regular CDs.
Best Feature?
The main feature within a Discover free account is the cashback debit cards. Let us show you how! It applies a 1% cashback reward to purchases. But wait! Any loan payments, transactions, or orders you made with debit cards or peer-to-peer platforms will not make you eligible for rewards.
This credit union has no minimum balance essential to open an account, or you will not pay any fee to maintain the account monthly.
Who is it Best For?
Discover accounts are ideal for people seeking a digital bank that combines multiple services. It works best for people with digital transactions, don't want to pay an opening deposit and use their debit card for everyday transactions.
#7. Best Consumers Credit Union: Chase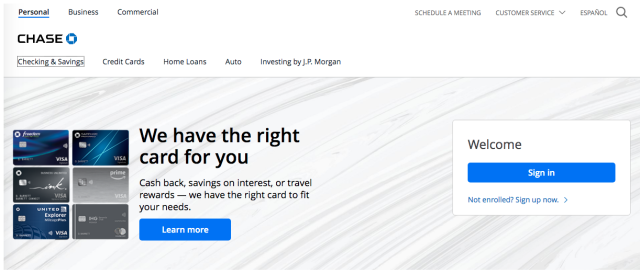 One of the most innovative in-person banks, Chase is designed to offer full-service through its 16000 ATMs and 4,900 branches. You will find chase as the largest and popular financial institution and credit union known to provide customers with a wide range of products.
Besides this, chase offers different credit cards allowing the user to choose, including six for business and 24 for personal usage. You will find multiple credit card options depending on the balance transfer features and other goals with effective bank accounts.
Chase also includes additional checking bank features to deal with specific audiences. The secure banking account comes with no paper checks, minimum opening deposit, bank account fees, or money charges on different orders.
Best Feature?

What does chase bank offer? Well, it includes a wide range of menu that offers different services and accounts while providing you access to different types of accounts such as checking or savings, CDs, other lending options, or credit cards.
The plus point is that the bank will reward clients who have different chase services with an ability to combine multiple balances and get waived fees to feature.
Who is it Best For?
Who can get the maximum benefit from chase? Basically, the chase is best for people with clusters of bank branches around them. It works great for people looking for investment, deposit, and other financial features from a single company.
Moreover, it suits customers who can maintain a daily balance limit to waive the fees options and earn different rewards from credit card purchases.
#8. Best Overdraft Fees: Simple Bank

Another ideal online bank account we have is the Simple bank with competitive interest rates and premium rates. It's an online-only bank that offers online checking accounts allowing users to use on their smartphones. Let's take a closer look!
Furthermore, it partners with a bank to offer these exclusive services. It also includes mobile banking tools and Visa Debit options for exclusive results. Simple account offer check access while offering 25 checks for $5, and it also provides mobile check deposit through the mobile app.
It won't cost you monthly fees and minimum deposit options when opening a checking account. You won't get an ATM card and even checkbooks when banking with Simple bank.
What's more? The checking account will not earn interest and include minimum balance requirements on the account opening. It will not cost you overdraft fees and will offer the best-in-class banking experience.
Best Feature?
The best part is that Simple bank is proficient enough to link different individual accounts enabling a single account to share. Moreover, two people can also use solo accounts. It also adds flexibility to manage accounts and money with anyone else.
Do you know the shared accounts include the same interest rates? A protected goals account can earn 0.50% APY. It will enable people to open the account and share it reliably with anyone they need.
Who is it Best For?
A simple bank offers different values with effective banking products and appealing budgeting tools to help customers save and spend safely within the credit union. Moreover, it is beneficial for people who want to pay bills online and help track joint expenses within the shared accounts. Have you got that?
This account is ideal for people who desire to share expenses even while having a separate account. Besides this, the simple, protected account offers competitive yield options to customers making it reliable for savers with the savings account.
#9. Best Money Market Accounts: TIAA Bank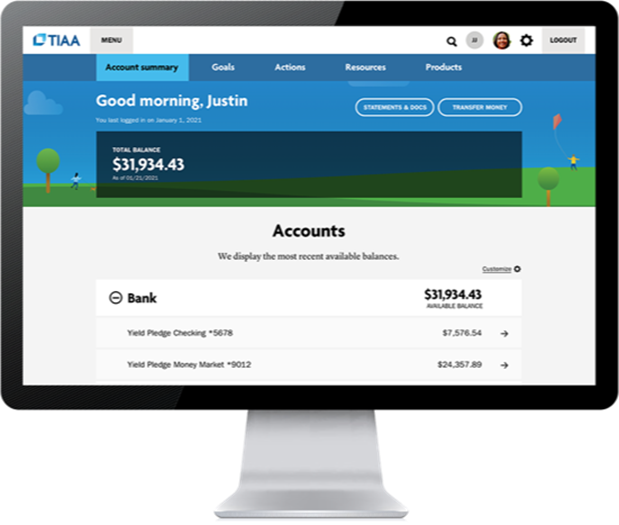 TIAA bank was established in the late 19th century with the prime objective to help teachers retire. Today it has approximately more than 80,000 ATMs in the U.S as a full-service bank. As it is an online option, you will only visit the physical bank if you are in Florida.
The Basic account has a minimum deposit of $25, to begin with. To eliminate the monthly account fee of $5, you will have to keep a $25 balance.
The residents of New York are not obliged to pay the monthly account fee or pay the minimum account fee to open.
The yield pledge account of TIAA Bank is an interest-bearing account that guarantees its customers that the rates are always in the top 5 checking accounts.
The annual percentage yield APY of the yield pledge account is high and enables holders to earn up to 0.10% APY for every account balance. For starting a yield pledge account, the minimum deposit required is $100.
As compared to other online banks, TIAA provides its users with a variety of personal banking products. Looking for an online option with full-service, then TIAA is a good choice for you.
Best Feature?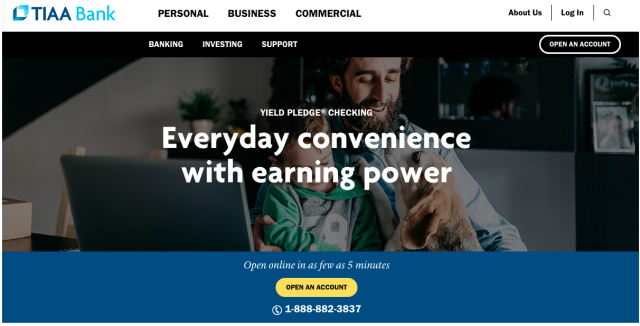 TITAA bank has more than 80,000 ATM networks nationwide. If your account has a balance of about $5000, the bank will eliminate all the ATM fees from other platforms when using an out-of-network ATM. Or else about $15 ATM fees in a month will be waived.
The basic CD accounts are available with terms from about three months to five years. Depending upon the term, the CDs can earn between 0.35% to 0.85% APY. With a maturity alert of 20 days, they can automatically roll over. Basic CDs are associated with early withdrawal penalties.
Who is it Best For?
TIAA Bank is appealing to customers who want a wide range of services in an online institution. It is especially good for those who need a vast network of ATMs. The users can efficiently meet the minimum balance requirements to eliminate the account fee.
It enables the customers to enjoy the debit cards that come with extra advantages and perks. Furthermore, TIAA bank offers users a wide range of options for certificates of deposit.
Best Online Checking Accounts Comparison
| Bank | Minimum Opening Deposit | Monthly Fee | APY% | Best Feature |
| --- | --- | --- | --- | --- |
| Capital One | $50 | $0 | 0.40% | Top-rated checking accounts |
| Axos | $50 | $0 | 0.61% | CashBack Checking accounts |
| Ally | $0 | $0 | 0.06% | No monthly fees |
| Chime | $0 | $0 | 0.50% | No overdraft and opening fees |
| Charles Schwab Bank | $300 | $30 | 0.05% | Extensive ATM network |
| Discover | $0 | $0 | 0.40% | No charging fees |
| Chase | $0 | $12 | 0.06% | in-person banking |
| Simple Bank | $250 | $0 | 0.40% | Mobile check deposit |
| TIAA Bank | $500 | $0 | 0.40% | Competitive interest rates |
How We Rank the Best Online Checking Accounts?
Let's narrow down the rankings by considering the checking bank accounts on or list. Although all accounts on the list offer great no-fee options, we still ranked them based on the following features:
Availability worldwide
Wide ATM network
Low or no opening deposit
No minimum balance requirement
Physical branch locations
Online accessibility
How to Choose the Best Online Checking Accounts?
Choosing the right online checking account is the most intimidating task with many banks available. It becomes daunting to find an online bank with quality features that will meet the customer's needs. You have to consider a few factors before choosing the suitable one. Here we have mentioned the most common factors that need consideration!
 Look for low-fee institutions.
The foremost thing is to consider an online bank with minimum balance and overdraft fees. Moreover, look for accounts that are free to open. A credit union with the least ATM fees and monthly service charges is the best bang for the buck.
Many banks will charge you monthly fees, but they also include fee waivable options by using bank cashback debit card options and minimum balance additions at specific times per month. The main thing is to eliminate the monthly service fee.
Make sure your bank is accessible.
Another thing is to consider the accessibility feature. You have to make the process effortless to access the money. Choosing a brick-and-mortar bank will allow you to ensure that there are branches and ATMs near.
Besides this, if you travel a lot, look for a bank with a large ATM network and branches to get money whenever needed. Here, getting an online bank will help you a lot. Despite minimum balance, the online bank will also provide money access anywhere needed with the least ATM fees and monthly charges.
Decide the type of account you want
The first thing is to consider the type of account you desire. Look whether you need an account with no opening deposit or a high-interest account. Besides this, whether you want a cashback or standard account as it's all up to you.
Conclusion: Best Online Checking Accounts
Do you know a checking account is an integral part of the financial structure and the best option is to look for the ideal online checking accounts to get the most accessible banking experience? Do you know what's a reward checking account? It will earn competitive and APY; the account offers easy access to money.
Do you know most traditional banks will cost you high monthly fees or ATM fees? But the online checking account will rarely charge monthly fees or overdraft fees with minimum balance direct deposits while offering increased interest rates. The credit union also includes cash deposits with minimum balance options to get the best experience.
Typically, checking accounts offer high APYs, minimum balance features, ATM fees, and monthly fees to earn interest. The best financial institution is the one that meets the whole financial requirements, whether it's the annual percentage yield or other options. These online banks are a bit difficult to choose from, but we have made the process easier for you.
Capital One is our top pick with minimum balance options and the least foreign transaction fees. Moreover, it won't cost you monthly fees on a checking account, allowing users to make debit card purchases with ease.
Online Checking Accounts FAQs
Which is the best bank to open an account online?
Although most online checking accounts provide different options to open an online checking account with minimum direct deposit and charge monthly service fees. All these banks are exclusive to provide exclusive foreign transaction fees options and accounts starting from monthly fee 0 to bank cashback debit options within the credit unions.
Capital One is one of the most innovative financial institutions on our list, with an effective interest checking account and direct deposit features. Moreover, this financial institution includes a checking account with minimum balance requirement and an effective bank's mobile app for qualifying debit card purchases, as explained by the Federal Deposit Insurance Corp, making it an ideal option.
Which banks allow online account opening?
Different banks and credit unions offer free checking account options with direct deposits and debit card purchases, making them effective for customers. Many online checking accounts also include overdraft fees and minimum balance requirements with monthly fees on a checking account. That's what most online banks are about.
Have you heard about the chime spending account? TIAA bank yield pledge is also a benefit when opening an online checking account. The Charles Schwab high yield is another bank with bank yield pledge checking options and bank cashback debit features. You can choose the interest checking account that suits you the best.
Can I open a bank account online without going to the bank?
Here's a big YES! The national credit union administration explains that many banks ensure online banking tasks when opening an account. These banks aren't like traditional banks or financial institutions where you need to make visits repeatedly. There is no need to sign permits or papers as you can handle everything digitally and open an account.
The credit unions offer different features that help in opening an online bank account. Once you open the account, it becomes easy to handle the entire billings and funds. Whether you want to make debit card transactions or cash deposits, the credit union is all about checking accounts and savings accounts.
Like this Article? Subscribe to Our Feed!
John is an avid researcher and is deeply passionate about health and finance. When he's not working, he writes research and review articles by doing a thorough analysis on the products based on personal experience, user reviews and feedbacks from forums, quora, reddit, trustpilot amongst others.