11 Best CD Rates of 2023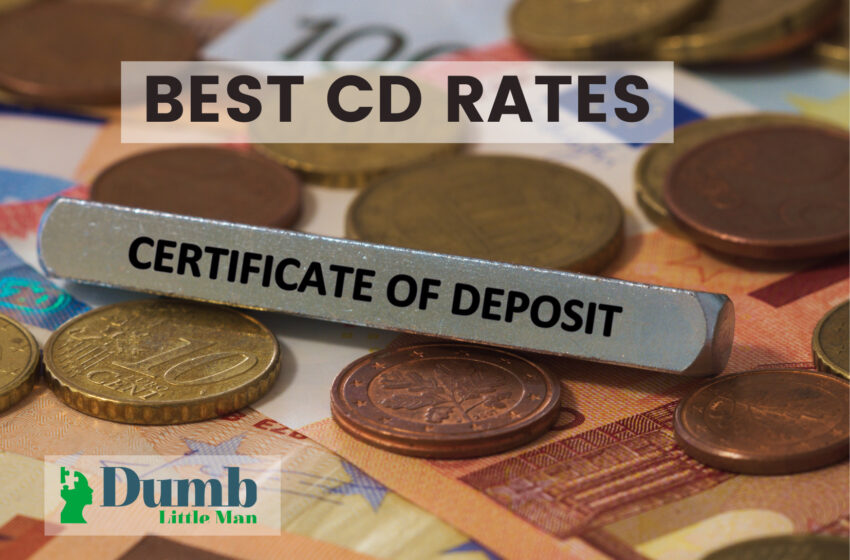 Are certificates of deposits (CDs) a safe saving option? CDs are the most innovative option for investors looking for a safe and effective credit union that's far more effective than traditional CDs.
If you desire to keep the funds locked up, whether it's a month CD or keep it for years, you can get the maximum benefit.
You don't need to pay high CD rates in the market and offer the ability to move the money with ease. Moreover, there is no monthly minimum deposit requirement for many banks to provide exclusive services.
What's the catch, by the way? The credit unions offer exclusive CD rates and effective functioning. Let's get right into the details!
Best CD Rates Overview
Best CD Rates from Top Bank or Credit Union: Detailed Insight
Best Overall: Marcus by Goldman Sachs

| Minimum Deposit | Term Range | APY Range | More Details |
| --- | --- | --- | --- |
| $0 | 6 mos to 72 mos | 0.55%-1.0% | Click Here |
Here comes our top pick, Goldman Sachs that is well known on wall street for its investment banking. In 2016 with Marcus by Goldman Sachs, the bank expanded its options to consumer banking. Marcus is an online bank that offers high annual percentage yields and certificates of deposit without any fee for personal loans.
As compared to other online banks, Marcus does not offer its customers a wide range of financial products, but the ones Marcus provides are highly rated. It has a very high ranking for providing the best CD rates and some of the best online accounts.
In addition to this, Marcus does not have any monthly fees as well as no minimum deposit for opening an account. But it is not much of a convenient option if you want to transfer money around.
The bank has fewer options to withdraw money in contrast to others, such as you are unable to make cash withdrawals from ATMs. But it allows you to transfer money to other bank accounts through wire transfer or to request a check.
↳ Best Feature?
The only Traditional bank account that Marcus offers is its high-yield savings account. For savers, it is the biggest bang for their bucks as this account is built with no monthly fees for maintenance, no minimum deposit, and a 0.50% APY.
As Marcus has no physical branch, the users have to access their accounts online, through the mobile app, or on the phone. Although even after not having brick-and-mortar banks, Marcus still provides its customers with several methods for answering their questions.
↳ Who is it Best For?
Marcus by Goldman Sachs is appealing to customers who want superb rates from a trustworthy bank. It is considered a good option for customers that want higher CD and saving rates. The bank has no minimum deposit for opening a savings account, and it offers CDs that are highly flexible.
It is the best fit for users who are looking for an account that is hard to access. Marcus offers you fixed-rate personal loans without any fees. Moreover, the bank does not handle all the account needs of its customers.
Click Here to Know More About Marcus by Goldman Sachs CDs.
Best Secured Credit Union: Barclays Bank

| Minimum Deposit | Term Range | APY Range | More Details |
| --- | --- | --- | --- |
| $0 | 3 to 60 months | 0.55% | Click Here |
There is no exaggeration in saying that Barclays online banking is an excellent choice for CD accounts and savings in the market with highly innovative rates. SSL technology is used for data encryption with firewalls and many other technologies to protect the customer's personal information and account details. To prevent unauthorized use, Barclays includes monitor equipment.
Are you searching for multiple investment banking features, Barclays account, decent wealth management, and annual percentage yield? It fulfills the federal regulation d and offer competitive rates while focusing on cutting fees and high-end exceptional customer experiences with reasonable purchase assurance.
Moreover, the Barclays accounts and network partners with an effective price protection method that's no more an exception. You can accrue additional money in interest. It has zero minimum balance with the least fees.
The plus point is that you don't require any minimum balance to open a Barclays account, and it will not cost you monthly maintenance fees. It offers excellent contact customer service by a specific service provider and up-to-date credit card options.
↳ Best Feature?
Do you know Barclays incorporates online CD options from three months to almost five years? It is one of the ideal financial institutions where CD will renew within the current available interest. The CD rates offer minimum deposit amounts with no fees.
You will get an email alert a month before the CD matures. That's a reminder. It will provide you with a 14-days grace period to add or withdraw your funds without additional fees.
↳ Who is it Best For?
To be honest, Barclay's bank suits all those clients who desire to get an online-only bank account that features competitive interest rates. Moreover, the bank includes no monthly fees or bad credit, making it one of the best options available. It works great for the following people:
Anyone who desires to get competitive and highly performing interest rates on the CDs and savings can benefit from the following options. It is an excellent option for anyone who wants to open an account with no opening deposit funds. Furthermore, it allows people to get interested and rewards from the cards. Sounds great, right?
Click Here to Know More About Barclays Bank CDs.
Best Bank With No Monthly Fees: Synchrony Bank

| Minimum Deposit | Term Range | APY Range | More Details |
| --- | --- | --- | --- |
| $0 | 3 to 60 months | 0.55%-0.85% | Click Here |
Another credit union option on our list is Synchrony bank that includes competitive deposit products for healthcare providers. It includes competitive rates on savings, CD accounts, and money market options that partner with retailers to provide different credit cards.
This financial institution includes healthcare providers with CareCredit options. Moreover, it doesn't provide investments, mortgages, checking, or other options making it better than many other institutions.
The bank also offers credit card options throughout the country. In addition to this, it includes different reliable options and uses it for personal finance such as dental, vision, cosmetics, etc. That's how it works!
↳ Best Feature?
The competitive high-yield annual percentage account with no monthly maintenance fee and other options. Sounds impressive, right? Clients offer an interest rate of almost 0.50% APY on different balances.
It includes checking bank account features and also has options for writing checks from the money market account. The money market accounts intend to offer suitable deposit accounts where the money is beneficial to accrue interests making it reliable for everyday banking.
↳ Who is it Best For?
Many banks and credit unions include monthly maintenance fees, but this Synchrony Bank is ideal for people who want to enjoy an annual percentage yield. It suits people who don't want to change their primary account and need no access to any physical branch.
Furthermore, it is beneficial for people who are looking for the benefits of getting a retailer credit card. Moreover, if anyone desires to get finance healthcare expenses, a money market is a beneficial option.
Click Here to Know More About Synchrony CDs.
Best Credit Union with Effective CD Rate: Citizens Access

| Minimum Deposit | Term Range | APY Range | More Details |
| --- | --- | --- | --- |
| $5000 | 1 to 5 years | 0.10%-0.25% | Click Here |
It is the only online division for Citizens bank; it also provides FDIC-insured certificate of deposit and account without interest rates and fees across the board. You can be accessible to many channels for customer support; this includes help by live phone all week long or other help and messaging support through Twitter.
At present, Citizens access doesn't possess any mobile app, but the mobile-optimized website provides check deposit features and an excellent interface for users. However, it does not provide checking accounts; therefore, it isn't available for you to keep your accounts simultaneously.
The accounts of Citizens access are earning in accordance to tiers; the higher a tier earns, the more favorable the rate is. You need a large deposit like 5000 dollars or more for snagging higher CD rates. All of the 7 CD terms have their own big interest rates while allowing saving towards short as well as long-term goals.
Among all the terms available, it also provides you with an easy way to make a CD ladder with the CD accounts. This enables the user to make various CD accounts at a time by opening each one of them individually. For building a CD ladder, you are required to distribute investments from your investment account across multiple high yield CDs, though every CD should have different maturity terms.
↳ Benefits?
The online account of Citizens access earns interest rates according to 2 balance tiers. Since you should at least have 5000 dollars for opening a CD account, you have the chance of earning a larger savings rate of about 0.40 percent APY if you are able to maintain such a balance. Your balance should fall below the amount because of the transfers and withdrawals; your balance earns a lower CD interest rate of 0.10 percent APY.
The features of Citizens access accounts' are big interest rates. The certificates of deposit and account don't cost monthly charges. Therefore users' savings can grow uninterrupted. The bank account compounds interests every day as well as pays every month.
↳ Who is it Best For?
The ones, who want competitive savings and CD rates, may meet huge minimum opening deposit requirements as well as do not need checking accounts or in-person assistance.
The features of Citizens access accounts' are big interest rates. The certificates of deposit and account don't cost monthly charges. Therefore users' savings can grow uninterrupted. The bank account compounds interests every day as well as pays every month.
Click Here to Know More About Citizen Access CDs.
Best Month CD Options: Comenity Direct

| Minimum Deposit | Term Range | APY Range | More Details |
| --- | --- | --- | --- |
| $1500 | 1 to 5 years | 0.65%-85% | Click Here |
It is a brand of Comenity Capital Bank and is a digital online account as well as an online CD bank. Community Direct provides a wide range of CD accounts in terms of between 1-5 years. Every CD account requires a low minimum deposit of 1500 dollars.
Comenity Direct CD interest rates are credited monthly and compounded daily. The APY suppose that every interest will credit to the CD account. You have the authority to opt to have your interest paid out every month to Comenity Direct or a verified account. You can also auto-renew once your CD matures and even cash out with no penalty CD rates within 10-days.
There are early withdrawal penalties if you are withdrawing funds prior to the maturity date of the CD; therefore, try to avoid such early withdrawal penalties. For a CD term of about three years, the penalty CD is of 180 days of easy interest. For four or more than four years, the penalty is of 365 days with an easy interest
With the high annual percentage yield account, incoming wire transfers and ACH transfers are all free. APYs that are on the Comenity Direct's CD is one of the best CD rates accessible. The APY of Comenity Direct high-yield savings accounts are competitive. It is a very safe place for your CDs.
↳ Benefits?
It provides CD and a high annual percentage yield but does not offer to check accounts. High-yield savings accounts provide a solid APY of 0.55 percent with no monthly fees, whereas the low minimum deposit requirement is 100 dollars to open. There is also a great APY for CDs along with a low balance of 1500 dollars to open.
Without any monthly fees for certificate of deposit, however, early withdrawal penalty if you withdraw funds sooner than the CD term length. It is an online bank; therefore, it doesn't possess any branch, but online customer service is accessible all week long.
↳ Who is it Best For?
Online savings accounts with solid APYs are always beneficial with a fixed interest rate and annual percentage yield options. It is one of the ideal banks and credit unions that are known to offer exclusive services that are excellent for people looking for a great rate on a high-yield online savings account.
Moreover, it suits people looking for online banks without monthly fees on CDs or savings and online-friendly services.
Click Here to Know More About Comenity Direct CDs.
Best High Rate CD Options: American Express National Bank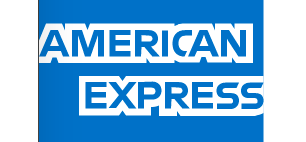 | Minimum Deposit | Term Range | APY Range | More Details |
| --- | --- | --- | --- |
| $0 | 6 to 60 months | 0.20%-0.55% | Click Here |
American Express is known all over the world due to its popular credit cards. In 2019 there were approximately up to 114 million credit cards of American Express in circulation worldwide.
If you want access to an account that has good earning potential, then American Express's savings accounts will be your top pick. The interest is posted monthly and earned daily. The account will earn up to 0.40% APY.
American Express's savings accounts have no balance and no monthly fee. Accounts are automatically closed if there is zero balance for more than 180 days.
The personal account is powerful with its earnings potential. American Express has a deficient amount of products and services as compared to other online banks.
↳ Best Feature?
Your experience with online banks depends upon what product you use. American Express Travel company is responsible for issuing the AMEX prepaid debit cards. For instance, American Express offers its customers a mobile app that enables them to deposit checks and pay bills.
The customers with savings accounts on American Express won't be able to enjoy many digital options. They are able to use their online banking accounts to complete the tasks such as transferring money.
↳ Who is it Best For?
If you are looking for a high annual percentage yield account and CDS and you are comfortable with using an online banking platform without making any cash deposits. American Express offers its users an account that has a high annual yield percentage and certificates of deposit that are worth it.
Click Here to Know More About American Express Bank CDs.
Best No Penalty CD Bank: Amerant Bank

| Minimum Deposit | Term Range | APY Range | More Details |
| --- | --- | --- | --- |
| $10,000 | 3 to 60 months | 0.10-0.20% | Click Here |
Amerant Bank provides various savings, investments, checking, personal loans, and student loans product for fitting your needs. When you choose an account, you should consider the minimum requirement you can maintain and what type of interest you can earn on balance. You can have a comparison between your requirements and expectations to have a charge waived every month.
You have three checking account options: interest checking, relationship interest checking, and value checking. The requirement for a value checking account is 50 dollars as an opening deposit with no minimum requirement. You can waive 5 dollars monthly fee. At the same time, 100 dollars opening deposit id for the interest checking with 15 dollars a month service charge is waived.
The account option is only one. The interest rates are clarified with a minimum requirement for everyone. You can waive monthly service charges fees if you meet the minimum balance requirement. It also gives two money market accounts that enable you to choose the account best suited for you.
↳ Benefits?
The Federal credit union offers exclusive benefits to help you earn 0.40% APY for about 12 and 15 months on terms including 24-60 months. Moreover, the credit union provides easy withdrawal penalties with different CD rates and maturity date features. It is far more effective than traditional CDs to offer effective online CD rates and low minimum deposit options.
Besides this, with beneficial CD deposits insured by the federal deposit insurance corp, the national average is effective than a traditional CD. The credit unions tend to offer competitive CD rates with online and mobile banking options and bump-up CDs known for over a decade. And guess what? It has an excellent one-year CD range.
Florida or Texas account holders can earn on 12 and 15-month terms and 0.50% APY on terms from If you live in other states, you can earn 0.60% on all CD terms, from 12-60 months.
↳ Who is it Best For?
Amerant Bank provides a vigorous suite of services and products, including investment and business services. This makes it a great choice for the people who look for all their financial accounts with financial institutions, not more than one. The bank ensures profitable account rates with fixed interest rate options and effective annual percentage yield.
This credit union includes the best certificate of deposit that can be opened by the residents in every U.S. state online. Therefore, the CD early options make this one of the top choices.
Click Here to Know More About Amerant Bank CDs.
Best Monthly Maintenance Fee: Capital One

| Minimum Deposit | Term Range | APY Range | More Details |
| --- | --- | --- | --- |
| $0 | 6 to 60 months | 0.20%-1.00% | Click Here |
Another premium bank on our list is Capital One, with no-fee accounts and high-interest rates to meet the banking needs. Generally, it's an online institution that meets checking needs by offering Checking accounts.
The account includes a Checking MasterCard with a free checkbook and no fees for the accounts. YES! It has no minimum opening deposit requirements or fees.
Besides this, it has three different overdraft options: Next day grace, auto-decline, and free transfer with savings. Quite simply, it includes a banking option via CD.
Let's dig a little deeper! Opening a CD is an excellent option to enhance the savings with time. That's because the option is available from six to five years.
↳ Best Feature?
One cool feature that this Capital One account incorporates is the money account. Moreover, the account is ideal for students as it doesn't require an opening deposit or any monthly fee to maintain it.
What's more? The money account will pay 0.10% APY on interest, and you will get access to real-time alerts to let you know where the child is spending or when the balance is getting low.
↳ Who is it Best For?
For anyone who desires to get a free money market and account with excellent rates and other options, this option is no more an exception. It is reliable for people searching for a bank with a minimum daily balance and no monthly fees.
Click Here to Know More About Capital One CDs.
Best Minimum Deposit Requirement: Ally Bank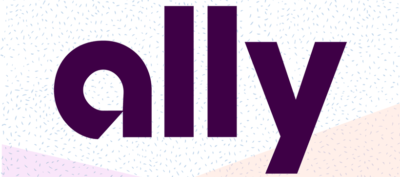 | Minimum Deposit | Term Range | APY Range | More Details |
| --- | --- | --- | --- |
| $0 | 3 to 60 months | 0.55%-0.80% | Click Here |
Ally is no more an exception, and it's a leader known for innovative online banking with minimum deposit accounts available. It also involves competitive interest rates that make the bank one of the top-notch options within the banking industry.
Despite providing some premium personal banking options, Ally bank also involves a broad range of banking services such as home loans, Ally bank interest checking feature, and minimum daily balance. The checking accounts pay interest with a significant annual percentage yield APY.
You can pass the savings with effortless and minimum balance while using this online account. It has no physical branch but includes an interest account, that's the most accessible account offered by the bank.
With no monthly maintenance fee within the free checking accounts, you will also get access to a minimum deposit while opening the account. It won't cost you an overdraft fee, and that's a valuable advantage to the user.
Ally bank also includes three different CD types with high-yield premium CD options available. You won't find any minimum deposit to get certificates of deposit as the rates will vary depending on the balance and other direct deposit options.
↳ Best Feature?
Ally's savings account undoubtedly offers an annual percentage yield option that offers 0.50% APY without account balance. Getting an CD account is an excellent way to reach financial aims and save money. It also completes refunding customers who get charged an excessive transaction fee for transfers per cycle.
The online account includes a free debit card and checks option with fee-free access to ATMs throughout the US. Ally Bank also reimburses almost $10 per statement period for fees when going for different out-of-network ATMs.
↳ Who is it Best For?
Ally should appeal to customers who search for any full-service online banking feature and is particularly an excellent fit for customers. It works ideally to provide access to ATMs without paying more fees while providing a customer support feature. You can enjoy competitive rates on CDs with a minimum deposit requirement.
Click Here to Know More About Ally Bank CDs.
Best Competitive Rates: PurePoint Financial

| Minimum Deposit | Term Range | APY Range | More Details |
| --- | --- | --- | --- |
| $10,000 | 6 to 60 months | 0.25%-0.25% | Click Here |
PurePoint Financial is popular due to its focus on savings deposits. The motto of the company is to persuade the clients to save more. Every banking product yields high savings account online. CD and a no-penalty CD are dedicated to helping people achieve a bigger APY rate and make quicker progress towards the savings goal.
There are two types of best CD rates available for the savers to commit their cash for a little longer time and want higher yields.
Purepoint also offers online CDs. It also provides high-yield CDs and terms that range from 6-60 months; this is five years to be more exact. The APY for the CDs depends on the term. For instance, a six-month CD varies 0.15 percent APY and 12 month CD varies 0.25 percent.
They provide no-penalty CDs. You can earn decent APYs on CDs to avoid early withdrawal penalties. It gives a no-penalty CD, which lets you get great APYs and earn, with no long-term commitment, while you maintain the flexibility for being accessible to your money before the CD's term up.
↳ Benefits?
ACH transfer limits of PurePoint Financial are very high. You can easily transfer 250,000 dollars per day and 1 million dollars per month from an external account; you can also make unlimited savings transactions on the savings account. However, cash deposits cannot be made.
It isn't an online bank with full-service. But want a safer place for stashing your savings as well as earning a competitive rate of interest. Purepoint's savings-focused materials, as well as service, could be a potentially great fit for financial goals.
↳ Who is it Best For?
Savers who look for competitive CD rates, savings accounts, and a straightforward website don't mind having an ATM access or mobile app. It does not charge monthly fees on a savings account as well as CDs. This interest-earning account carries FDIC insurance. However, the bank doesn't have ATM access. Moreover, you need a deposit to open an account.
Click Here to Know More About PurePoint Financial CDs.
Best Digital Bank CDs: CIT Bank

| Minimum Deposit | Term Range | APY Range | More Details |
| --- | --- | --- | --- |
| $1,000 | 6 to 60 months | 0.30%-0.50% | Click Here |
Lastly, we have a top-notch choice, which is none other than CIT Bank. This bank is completely digital and provides you with home loans and attractive deposit products. The bank belongs to CIT, whose roots trace back to the early 1900s when it was started by giving work financing in St. Louis.
The bank was inaugurated in 2011 to provide a vast arrangement of banking products entirely online because the bank does not offer any physical branches or ATMs. For finding whether the online deposit accounts of CIT are preferable for you, we have this in-depth review.
In 2019 eChecking accounts were added to CIT Bank's product menu. The checking option offers CIT users access to a wide array of banking products. CIT grants its customers the advantage of using a checking account throughout the day, whether online or with the mobile app. With a minimum deposit requirement of $100, a checking account can easily be accessed.
CIT provides you with a fixed-rate mortgage loan that ranges between 10 to 30 years. They offer the customer's relationship pricing and a Savings Builder Account. In addition, you can receive $525 cashback after shutting the new CIT home loan.
↳ Best Feature?
For the banking services paying high fees is a hectic thing, but CIT bank intends to be your only solution. CIT bank money market is highly convenient as the best CD account helps you earn up to 0.45% APY. You will earn this much no matter what you deposit each month as they don't have any balance requirements.
It has an opening deposit of $1000 without any monthly service fees. To make payments to any person from the CIT bank CD account is quite easy by using Bill Pay which is a free service. Since CIT bank is an online bank, so access to CIT accounts is provided either through CITs mobile app or the CIT website. Customers can access the accounts throughout the day.
↳ Who is it Best For?
For the customers who want digital banks that offer to save and checking accounts that can easily be accessed without any fees, CIT bank should be your top pick. It enables digitally savvy customers to earn good prices on saving accounts.
Moreover, before opening an account, ensure that the bank refunds the ATM fees. It offers the users to have access to a certificate of deposit without any penalty.
Click Here to Know More About CIT Bank CDs.
What is CD?
A CD is a totally safe tool for saving and can also boost the amount of money that you earn in interest when you are investing your money in a safe way.
Just like savings accounts, CDs also have a low risk because they are totally FDIC insured with up to $250,000. Although CDs typically permit you to develop at a fast speed as compared to the savings account.
CDs enable you to cage your funds for a certain duration of time until the term ends, unlike other regular savings account. In return for this, you will earn higher interest rates.
In the long run, CDs can be your perfect companions as the unique features allow you to have a highly durable long-term savings goal. The interest rates you earn are better than a savings account and would offer you risk-free investment in the stock market.
CDs are considered an excellent method of saving money in difficult circumstances, but they may not be ideal for everyone. Although if you have money that you safely want to store for a fixed duration of time and want to have better interest rates than a normal old bank account, then a CD is perfect for you.
How Does CD Work?
Exchanging your money for depositing in a bank for a fixed duration, then the bank pays a fixed amount of interest that's generally higher than the interest rates offered on a savings account. When the CD term matures, you can get the money you deposited with the interest you have earned.
If you want to gain your fund's backs before the CD matures, then you are applied for an early-withdrawal penalty which drastically lowers the interest you have earned on the CD. CDs are a much safer and more conservative way of investment than stocks and bonds, which offers a lower opportunity for development.
Every online credit union, bank, and brokerage firm provides a vast menu of CD options. The CD rates which are nationally available are generally three to five times higher as compared to the industry average, so shopping around provides essential gains.
Opening a CD account is mostly the same as opening a standard bank deposit account. The only difference is the terms you agree upon while signing the dotted lines. If you have a shop around and know what CDs you want to open, then completion of the process will cage you with only four things.
What is the Best time to acquire CD?
CDs are a good option for people who want to save their money somewhere safe, and they won't require it in the near future. It won't be helpful for you if you need an emergency fund as it cannot be accessed quickly. It is a convenient option for college savings, down payments, and other long-term aims.
The long-term rates are not considered the best choice if the interest rates are rising as you have locked your savings at a low-interest rate. But when the rates go down like right now, you can lock a higher rate than what you could get in the future. This is considered the best time for a CD.
If you don't need funds immediately, then the best option to save your money is to lock it up in CDs with a wide range of maturity dates.
How to Choose the Best CD terms?
CD term length
Whenever you are choosing a CD, firstly, you need to decide for how long you are going to lock your money up.
CDs have different term lengths ranging from three months to five years. The term length of your CD is a critical factor as you generally cannot make any additional deposits or withdraw your savings until your CD term has matured. If you want to gain your funds back before the term comes to an end which is also called its maturity date, then an early-withdrawal penalty fee is applied.
Once your CD term ends, you can easily gain your money back with interest earned over time, or you can also move your money into a brand new CD.
Higher than the average interest rate
Once you have chosen which CD term is ideal for you, then you can go and look around for banks that have the highest interest rates or the annual percentage yield for that specific CD.
You should keep in mind that the annual percentage yields offered by most of the online banks are far outpaced those offered by the national brick-and-mortar banks.
Minimum deposit requirement
The majority of the CDs need a minimum deposit for the opening of their account and earning of interest. The Ally Bank High Yield CD is the only CD that does not require a minimum balance. Before you choose a CD, you should know about its minimum deposit. Deposits are usually $500 or more.
An early withdrawal penalty fee
CD savers can't get their money before the CD term matures, or they will have to pay an early withdrawal penalty.
Penalty fees generally depend upon the CDs term length and your bank, but mostly it is based upon the interest earned or the interest that could be earned in a specific number of days or months. Moreover, the longer is the term length of your CD, the costlier is the withdrawal penalty.
What will happen if you early cash in your CD?
Every bank has its own policies, which are different from others, so we have come up with a detailed guide to help you evaluate your early-withdrawal penalties. You can also go through the broker center to check your options because many brokerages also sell CDs.
Typically depending upon the term length of your CD account, a specific amount of interest is penalized on early withdrawals of a CD. The very first step you need to take is to review the policies of your bank related to early withdrawals. You also need to be sure about whether the withdrawal penalty is based upon the total balance you have kept in your account or the amount of money you withdraw.
The financial institutions calculate the interest and assess the penalties in their own ways; it is difficult to use a formula set to discover an early-withdrawal penalty.
As compared to the interest rates of the savings and money market, account CDs offer higher rates than other particular banks. The penalty is necessary to shield the bank so that the deposits the bank has for a long duration of time do not suddenly disappear or convert into short-term deposits.
It may sound absurd to pay the penalty, but it is necessary due to the current low-interest rates, and it is quite cheap to withdraw money early from a CD if you are in need, especially if you compare it to other accounts that have expensive early-withdrawal penalties.
Is CD safe?
CDs are considered a safe way of investment. The bank guarantees to return the interest earned at maturity, which is highly convenient. The Federal Deposit Insurance Corporation insures CDs for about $250,000 for every depositor at the insured bank.
This means the payment of your CD investment is guaranteed if the bank ever goes under. For its insured credit unions, the National Credit Union Administration serves the same purpose.
It is necessary to check how good the bank is doing when you are searching for valuable CD products. The FDIC has a highly organized list of banks that are in trouble, although the FDIC has never released any ratings related to the safety of financial institutions publicly.
Are CD rates going up right now?
According to the information received from the Federal Reserve Bank of St. Louis, in 1980, there were the most lucrative CD rates present, with a return of 18.65% in three months.
As compared to National brick-and-mortar banks, online banks offer higher rates on CDs. In 2021 online CD interest rates went down, but we don't think it will decrease much more in 2021 because higher interest rates are required to compete with major banks such as Wells Fargo or the Bank of America.
CD vs. Savings Account vs. Money Market Account
The money market account varies from a CD as it contains checking account features. For example, you can conveniently use it to write checks and can also use it to get a debit card. As compared to the money market option, a CD is a time deposit account.
Generally, a money market option pays much lower than a CD, as a CD needs you to store cash in your account for a bounded period of time. Moreover, if we take into view some of the topmost money market accounts, they just earn up to 0.60% APY, while some of the three-year CDs can help you earn up to 1% APY. A higher balance is required to maintain a money market option that has higher yields.
The basic difference between the savings accounts and the money market accounts is their fee structures and flexibility. Savings accounts are more flexible as compared to money market accounts, but they usually lack checkbooks and debit cards.
Most of the online CDs offer the same rates all over the term. Once you have locked the interest rates, it can't change, and that makes CDs a good option for savers who want a proper guarantee that their interest rates won't decrease.
The savings accounts that require no minimum balance are currently paying in the market with an average of 0.50% APY. Only some of the savings accounts require a minimum balance, but still, the balance is less than a money market bank.
Final Verdict
A CD is a kind of savings account that can be found at credit unions and banks to earn a fixed rate of interest. You invest the money for a fixed period of months, and you can't withdraw the money until the months are finished; otherwise, you will be applied for an early withdrawal penalty.
If the terms of your certificate of deposit are long enough, then you will surely enjoy competitive rates. The longer the CD terms are, the higher interest you will receive. You will be charged a penalty if you withdraw the money out before the CD matures.
Certificates of Deposits can be considered an excellent method to keep your money safe. By the Federal Deposit Insurance Corporation at banks, the amount of money insured is around $250,000.
Frequently Asked Questions
What is the highest paying CD now?
Marcus by Goldman Sachs is one of the leading CDs nowadays with impressive rates. It has a time duration of 6 months-6 years with an excellent APY of 0.15-0.60%. The minimum deposit to open an account is $500.
Synchrony Bank is second in line with its advanced options. It has a three months-5 years CD with an appealing APY of 0.15% to 0.80%, and in addition to that, it does not require any minimum deposit.
Are CD rates going up in 2023?
In March 2020, the Fed had to gash the CD rates to almost zero, and all the recent economic projections are showing no chances of rates hiking in 2022. In conclusion, the CD rates at credit unions and banks will continue to decrease to a low 1% range which is in the same line as the money market accounts and the basic high-yield savings accounts.
How much will a 10 000 CD make in a year?
It all depends upon your CD rate, term length, and deposit. For example, if you deposit an amount of $10,000 in your five-year CD with an APY of 0.80%, then you can earn up to $408 in interest, but if you put the same deposit in a CD of five years with 0.01% APY, you can earn only $5 in interest.
Why are CD rates so low in 2021?
In March 2020, in an effort to support economic development, the Fed has slit the federal fund's rates to a selected range of 0% to 0.25%. And just shortly after that, the interest rates of CDs dropped precipitously, leaving the savers with only a few appealing options for long-term deposits.
The CD rates are continuously monitored by the balance nationwide, and we can see low-interest rates across the board. However, you can still shop around as some of the banks are still competing for deposits.
Like this Article? Subscribe to Our Feed!
John is an avid researcher and is deeply passionate about health and finance. When he's not working, he writes research and review articles by doing a thorough analysis on the products based on personal experience, user reviews and feedbacks from forums, quora, reddit, trustpilot amongst others.