Fidelity Review: Is Active Trader Pro Free? [2023]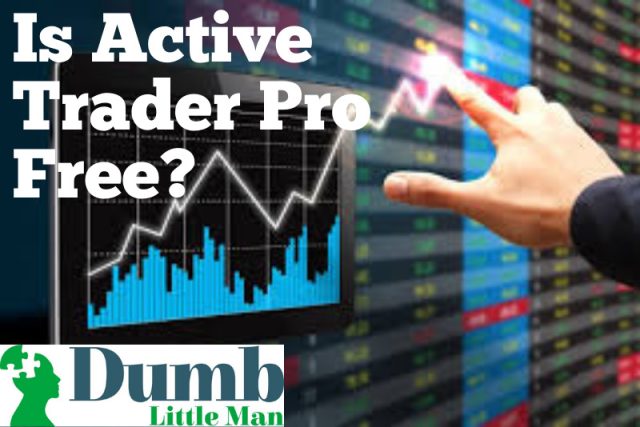 Fidelity Investments Inc., or Fidelity, is a privately-owned American management firm based in Boston, Massachusetts. The company was originally established in 1946 as a mutual funds company.
Although it still manages mutual funds for investors, businesses, financial advisors, and large institutions, the firm has since expanded to managing equity and fixed income as well.
As an online brokerage, Fidelity offers a vast range of asset management products and services such as cash management accounts, retirement services, life insurance, college savings plans, health savings plans, fund distribution and investment advice, and self-directed brokerage accounts.
As one of the largest management firms in the United States, Fidelity Investments currently manages over 38 million individual investors and approximately $6.5 trillion in total customer assets.
To help you determine if Fidelity is the right online brokerage for you, let's take a look at its platforms, features, advantages, and disadvantages.
Find Answer For The Question: Is Active Trader Pro Free?
Fidelity offers investors and traders two trading platorms. These two platforms are Fidelity.com and Active Trader Pro (ATP).
Casual investors who are interested in buy-and-hold will find the Fidelity.com web platform sufficient for their needs.
It offers a wide array of tools, research, and other resources that makes stock order entry seamless. This platform is also conveniently available as a mobile app.
In addition to Fidelity.com, Fidelity offers a platform specifically for active traders. Active Trader Pro is a powerful desktop platform for active traders and more seasoned investors.
Active traders can either download this platform on their desktop or use the web version to gain access to various features.
Some of these features include a highly customizable layout with technical and options filters, portfolio monitoring, clear portfolio reports, investment insights, trade alerts, and more.
Investors can take advantage of its multi-trade ticket option that allows traders to place up to 50 orders simultaneously.
| RECOMMENDED TRADING COURSE | REVIEW | VISIT |
| --- | --- | --- |
| | #1 Forex, Crypto and Stocks trading course. Ranked most comprehensive by Investopedia and Best by Benzinga. Free to Try! | |
How much does the trading platform cost?
Active traders can take advantage of the ATP platform at no cost. Both the downloadable and web versions are completely free for all Fidelity Investments customers.
How does it work?
After logging in to the ATP platform, traders can customize their dashboard. There are plenty of customization features which is likely why the platforms will sometimes take longer to load.
They can also take advantage of the search function to find assets right away.
Once you find the asset, you can use the order entry form to purchase assets. Traders who use the web platform will find it to be a very similar experience.
Afterwards, traders can create custom alerts and notifications for their trades.
The platform also allows traders to monitor market news, receive insights in real-time, streaming real-time quotes, and use charting tools for analysis.
Traders can also analyze their trade performance using portfolio reports.
CLICK HERE TO READ MORE ABOUT FIDELITY
Fidelity's Features
Fidelity Investments offers a wide array of selections and features to its customers.
Trade Securities
Fidelity Investments allows investors to trade stocks, bonds, mutual funds, options, and ETFs.
Traders can also purchase a slice of a higher-cost stock as opposed to the full amount. This enables traders who are interested in more expensive stocks to purchase fractional shares they can afford.
Fidelity covers the US and international stock exchanges. Traders gain access to stocks on the NYSE, NASDAQ, AMEX, and OTC stock exchanges.
They can also trade in global stock markets in countries such as Austria, Australia, Belgium, Canada, Denmark, Finland, France, Germany, Greece, Hong Kong, Ireland, Italy, Japan, Mexico, New Zealand, Netherlands, Norway, Polan, Portugal, Singapore, Spain, South Africa, Sweden, and Switzerland.
In terms of mutual funds, Fidelity provides investors with a vast selection. Traders can purchase Fidelity funds at no cost. They can also trade in BlackRock and Vanguard funds.
Fidelity also offers its customers a good selection of bonds. Traders can access over 108,000 government and corporate bonds.
Although their international stock, bond, and mutual offering are excellent, their ETF and options trades offering are not quite as impressive.
In terms of futures, forex trading, and cryptocurrency trading, Fidelity lacks completely. These options are not available so active traders hoping to invest in any of those trades should look elsewhere.
Costs, Account Minimums, and Account Fees
Where Fidelity truly shines is account fees and account minimums.
The account minimum for Fidelity customers is $0. This means there is no minimum requirement to open or maintain an account with them. More and more online brokers are following this trend to attract more customers.
In terms of account fees, Fidelity eliminated almost all account fees. Unlike most online brokers, there are no account fees for transfers, deposits, or withdrawals. There are also no account fees for inactivity. For customers who are looking to close their accounts, Fidelity charges no account closure fees.
Fidelity also removed commissions for American stocks, ETFs, and options trades. Unlike many online brokers, traders can trade US stocks on Fidelity at zero cost.
However, those hoping to trade in international stocks will have to pay some commission fees. Depending on which country the stock or ETF is from, the commission Fidelity charges will vary.
Their other trading fees are also quite low for the most part. Fidelity charges no commission on option trades, but there is a contract charge of about $0.65 with no discounts on volume options trades.
Similar to many online brokers who have made efforts to eliminate fees for mutual funds, Fidelity provides a wide selection of funds that carry no transaction fees.
It offers more than 3,700 free mutual funds, as well as 800 more mutual and index funds that charge no more than 0.5%. While these funds are free to purchase, Fidelity does charge a whopping $49.95 charge if the funds are sold within 60 days from the date of purchase.
The fees for non-Fidelity funds are high. Purchasing a fund that charges transaction fees can cost a trader up between $49.95 to $75 depending on the fund. In comparison to other online brokers, this fee is tremendously more expensive. Fortunately, the fee is only charged when purchasing, not selling.
Although bond fees vary depending on the type of bond, they are typically quite low. Fidelity charges no commission for government bonds such as Treasury bonds, but there are fees for corporate bonds.
Commission for corporate bonds is usually $1 per bond. The most expensive corporate bonds are those maturing in less than a year at $50 per bond.
Mobile App
As an increasing number of traders and investors prefer the convenience of trading on their smartphones, it's crucial for online brokers like Fidelity to offer user-friendly mobile apps.
Fidelity's mobile app offers much of the same features as its desktop version.
Traders can take advantage of multi-leg options trading, good search functions, and price alerts.
Other features include real-time quotes, a customizable news feed, portfolio management, and a trading notebook.
In terms of search functions, the Fidelity mobile app does a great job of finding relevant stocks and ETFs for traders based on their criteria.
One serious downfall is the absence of a 2-step authentication for their mobile app as well as their desktop platform. In comparison to other mobile platforms that provide this extra security step to protect their customers from potential hackers, Fidelity has lapsed.
They do, however, offer biometric authentication on their mobile app.
What it lacks in security, Fidelity makes up for in its user-friendly interface. Fidelity's mobile app is relatively easier to use than the mobile apps of most of its competitors.
Some of the order types available on the app are Market, Limit, Stop, Stop Limit, Stop Trailing and Stop Limit Trailing. Regardless of your preferences on your trader, these features are always nice to have conveniently on your smartphone.
Fidelity makes frequent updates to their mobile app in order to simplify trading for their customers as much as possible. In one of their most recent updates, they included the option for customers to schedule an appointment with an advisor.
In addition to their regular app, Fidelity also offers an app specifically for young adults looking to get into trading. The app called Fidelity Spire focuses on educating young adults on common trade terms to help them succeed in the market.
Customer Support
Fidelity's customer service is not bad, but it's not as good as some of its leading competitors.
While they offer in-person advice at their over 200 branches across the United States, customers can also contact Fidelity for support through phone, email, and live chat.
Their phone support is superb and the wait time is usually no longer than a couple of minutes.
However, Fidelity's live chat is frustratingly slow.
There is also no 24/7 support available to customers.
Those who contact email support can expect to receive answers within a business day.
Research
Fidelity Investments offers a plethora of high-quality research tools for traders.
Traders gain access to stock research from over 30 third-party providers such as Ned Davis Research, Thomson Reuters, Recognia, and McLean Capital Management.
In terms of ETF research, Fidelity offers research from several providers.
Traders can also take advantage of the options strategy ideas from options trading analysis software.
Traders might be overwhelmed with all the sources while doing their stock research. Fortunately, Fidelity provides a quiz to help traders narrow down the list of providers to the ones that match their preferences.
CLICK HERE TO READ MORE ABOUT FIDELITY
Pros of Using Fidelity
There are numerous advantages to using this well-rounded platform. Fidelity Investments excels at providing no transaction fees and top-tier research to its customers. Their zero account fees on top of their wide selection of stocks and ETFs make this platform a robust choice for many traders.
Trading Platform Experience
ATP is a powerful and customizable platform for trading.
The online platform has an easy-to-use interface that allows traders to directly link news or research in their portfolio or watchlist.
Traders can stream real-time data to help them make better-informed trade decisions including watchlists, option chains, and chart trading.
The web trading program also includes an excellent selection of order types, clear portfolio reports, options analytics, and more.
Since there are plenty of customization options, traders can create their own personalized layouts to suit their investment style, strategy, and preferences.
Resources
Fidelity does an excellent job of providing plenty of research for educational purposes. This ensures that investors of all levels will get a fair chance at succeeding in the trade market.
In comparison to other brokers, they offer some of the best resources for investment strategy and technical analysis.
Tools and Screeners
Fidelity provides a variety of useful analysis tools and asset screens. Many of them are pre-built, but traders can also customize their own to search for the most suitable stocks, ETFs, and options for their trading style. Their stock screener provides an extensive selection of criteria as well as AI capabilities.
Cons of Using Fidelity
Despite its numerous benefits such as no account fees and plenty of commission-free US stocks and ETFs, Fidelity is far from perfect as a trading platform. Here are a few of the downsides to using this platform for trading.
Mutual Funds
While Fidelity does offer many non-fee exchange-traded funds and mutual funds, the fees for the rest of their mutual funds can be ridiculously high.
Purchasing a non-Fidelity fund or a mutual fund that is not transaction-free can cost as much as $75. This is significantly more than other trading platforms.
Tradable Securities Available
Although Fidelity provides a vast array of stocks, ETFs, stocks, bonds, mutual funds, and options trading, traders should try another platform if they want to trade futures, forex, or cryptocurrencies.
Broker Assisted Trade Fees
Similarly, Fidelity charges a hefty broker-assisted trade fee to its customers. The fee for broker assistance is $32.95.
CLICK HERE TO READ MORE ABOUT FIDELITY
Alternatives To Fidelity
If you're in search of a platform that covers stock, bonds, ETFs as well as alternative investments like forex, futures, and cryptocurrencies, the good news is there are plenty of alternatives to Fidelity. Here are a couple of the best ones.

If you thought Fidelity's news selection was impressive, wait until you try Benzinga Pro.
This software is specifically designed to provide real-time news and data to day traders. It's the fastest news feed available on the market.
There are also plenty of customizable trade and options alerts. Benzinga Pro also offers a Squawk Box Feed from reporters to help traders make better-informed decisions.
There is no broker integration so while Benzinga Pro is an incredible tool for traders, it must be used in conjunction with an online broker.
CLICK HERE TO READ MORE ABOUT BENZINGA PRO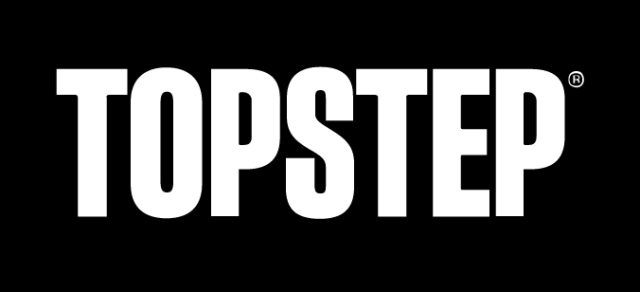 Topstep Trader is another excellent alternative to Fidelity.
It allows traders to prove they are able to profit from trades, manage risks, and make actual money in trading futures.
This is a great way for traders to earn their funding at no personal cost. There is also a free trial account that requires no credit card to register.
CLICK HERE TO READ MORE ABOUT TOPSTEP TRADER

TraderSync is another great alternative to the trading journal offered by the Fidelity mobile app.
In addition to their superb online trading journal, they also offer many amazing features.
Traders will benefit from the cutting-edge AI data reports, the evaluator and simulator, and trade management features.
TraderSync provides the option to import trade data automatically from a wide selection of supported brokers.
CLICK HERE TO READ MORE ABOUT TRADERSYNC

Earn2Trade is an awesome way for traders to learn how to trade while earning funding for futures trading.
This is an amazing platform for new traders hoping to gain an education in forex trading.
They offer useful sessions with mentors, educational webinars, and personalized learning plans for students. Afterwards, successful students are able to earn the right to be a funded trader.
CLICK HERE TO READ MORE ABOUT EARN2TRADE

IQOption is an excellent platform and alternative to Fidelity for traders who are interested in forex and cryptocurrencies. The platform also offers stocks, ETFs, commodities, and various index funds.
They offer plenty of useful tools such as multi-chart layout, risk management, fundamental and technical analysis, and more on both their desktop and mobile platforms.
There is also an amazing trading community for traders to seek advice from their fellow investors. This can be an underrated yet powerful tool for developing a great trade strategy.
CLICK HERE TO READ MORE ABOUT IQ OPTION

Edgewonk is a highly trusted trading journal available to traders. The platform is compatible with all markets and currencies.
Traders who are looking for a more robust analysis tool than Fidelity's trading journal will find it in Edgewonk.
Not only is the platform highly customizable, it thoroughly analyzes the trader's performance. This is an amazing tool for traders hoping to improve and make adjustments to their trade strategy.
One of its features is an option for mindset and emotional journaling. This enables traders to track their emotional state and mindset throughout their trades.
CLICK HERE TO READ MORE ABOUT EDGEWONK
Choose Asia Forex Mentor for Your Forex and Stocks Trading Success
If you have a keen interest in establishing a successful career in forex trading and aspire to achieve substantial financial gains, Asia Forex Mentor stands as the optimal choice for the best forex, stock, and crypto trading course. Ezekiel Chew, renowned as the visionary behind trading institutions and banks, is the driving force behind Asia Forex Mentor. On a personal note, Ezekiel consistently achieves seven-figure trades, a distinction that truly sets him apart from other educators in the field. Here are the compelling reasons that underpin our recommendation:

Comprehensive Curriculum: Asia Forex Mentor offers an all-encompassing educational program that covers stock, crypto, and forex trading. This well-structured curriculum equips aspiring traders with the knowledge and skills necessary to excel in these diverse markets.

Proven Track Record: The credibility of Asia Forex Mentor is firmly established through its impressive track record of producing consistently profitable traders across various market sectors. This achievement serves as a testament to the effectiveness of their training methodologies and mentorship.

Expert Mentors: At Asia Forex Mentor, students benefit from the guidance and insights of experienced mentors who have demonstrated remarkable success in stock, crypto, and forex trading. These mentors provide personalized support, enabling students to navigate the intricacies of each market with confidence.

Supportive Community: Joining Asia Forex Mentor brings access to a supportive community of like-minded traders pursuing success in the stock, crypto, and forex markets. This community fosters collaboration, idea-sharing, and peer learning, enhancing the overall learning experience.

Emphasis on Discipline and Psychology: Success in trading necessitates a strong mindset and disciplined approach. Asia Forex Mentor provides crucial psychological training to help traders manage emotions, handle stress, and make rational decisions during trading.

Constant Updates and Resources: The financial markets are dynamic, and Asia Forex Mentor ensures that students remain up-to-date with the latest trends, strategies, and market insights. Continuous access to valuable resources keeps traders ahead of the curve.

Success Stories: Asia Forex Mentor takes pride in a multitude of success stories where students have transformed their trading careers and achieved financial independence through their comprehensive forex, stock, and crypto trading education.

In summary, Asia Forex Mentor emerges as the premier choice for those seeking the best forex, stock, and crypto trading course to carve a rewarding career and achieve financial prosperity. Through its comprehensive curriculum, experienced mentors, practical approach, and supportive community, Asia Forex Mentor provides the necessary tools and guidance to mold aspiring traders into accomplished professionals across diverse financial markets.
Conclusion
Fidelity is one of the world's largest online trading platforms for a good reason.
In addition to a wide selection of commission-free stocks and ETFs, socially responsible investing, and no account fees, it provides plenty of educational resources for new traders.
However, it's certainly not for everyone. Traders who are interested in trading forex, futures, or cryptocurrencies will be disappointed by Fidelity.
Similarly, any trader seeking advice from a broker or interested in trading non-Fidelity funds will face hefty fees. The good news is there are plenty of better alternatives to Fidelity in this regard.
The Best Alternative To Fidelity
As impressive as Fidelity research tools are, Benzinga Pro is even better. This powerful platform provides real-time stock market news and alerts at a fraction of their leading competitor's price.
In addition to their real-time news feed, there are many more useful features such as a stock scanner, stock screener, watchlists, charting analysis, signals, and movers which allow traders to visualize their grains and losses by criteria.
Traders will also greatly benefit from the chat room which connects them to other traders and investors based on their trading style and interests. This is a great way for new traders to get advice from more experienced investors.
Overall, Benzinga Pro is an incredibly powerful tool for traders hoping to beat the markets and drastically improve their trading performance.
CLICK HERE TO GET BENZINGA PRO AT A DISCOUNTED PRICE
Like this Article? Subscribe to Our Feed!
Passionate in tech, software and gadgets. I enjoy reviewing and comparing products & services, uncovering new trends and digging up little known products that deserve an audience.