Is Forex Trading Profitable – Find Out It's Potential in 2023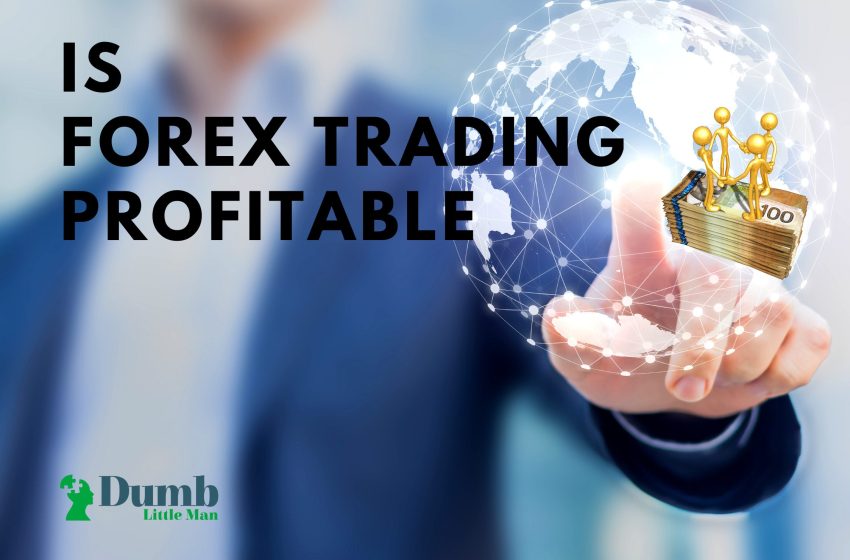 Want to jump straight to the answer? The best forex broker for traders is Avatrade
The #1 Forex Trading Course is Asia Forex Mentor
The forex trading market is one of the biggest and most liquid financial markets in the world. There is over $6 trillion worth of trading volume in this market and millions of traders who strive to get a piece of it each day. But is forex trading profitable? Well, the simple answer is yes.
It is possible to develop trading strategies in forex markets as a forex trader that delivers regular and consistent gains. But having said that, regardless of the trading strategy you are using, trading forex is risky and the potential of loss is there.
In that case, it is very important to train yourself and learn as much as you can about the foreign exchange market. That way, you will remove the trial and error in trading forex and focus more on a proven trading strategy. In this post, we are going to explore the idea of forex trading in more detail and look at some of the things you can do to make it as profitable as possible.
Is Forex Trading Profitable: What is Forex and Who can Trade Forex?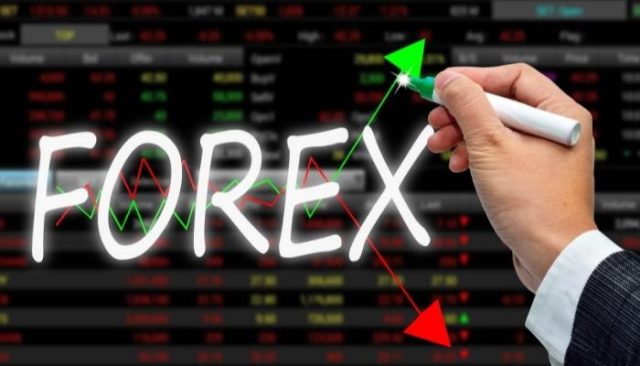 The forex market, as noted above is one of the most liquid financial markets in the world. To put it simply, it is basically a marketplace where forex traders exchange currencies. Each currency will be quoted against another to create currency pairs. So, as a trader, you will try to predict which of the two currencies in the currency pairs will get stronger or weaker.
If you are right, then you make money. Let's take an example of a EUR/USD quoted-pair. If you are confident the Euro will strengthen against the dollar, you simply buy that pair. But if you think the Euro will weaken, you short sell that pair in the forex market. For a very long time, forex trading was limited to banks and other deep-pocketed institutional investors. But things have changed.
These days retail forex trader accounts are everywhere, each with its own trading strategy. The rise of online brokerages has also made it easier for people all over the world to become forex traders in a matter of minutes.
However, please note that forex trading is risky and retail investor accounts lose money trading forex due to leverage. It is therefore important to understand the risks before jumping in.
How to Make Money from Forex Trading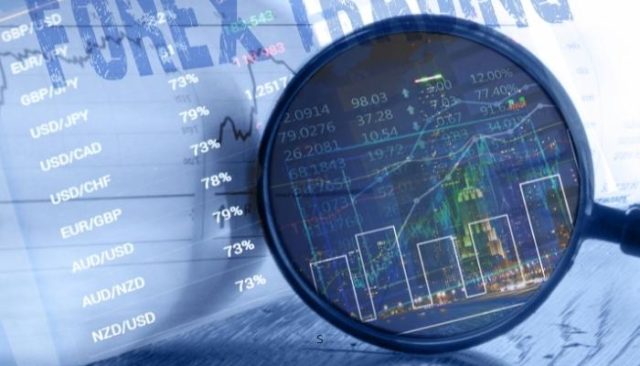 It does not take a lot to start forex trading. In fact, the forex market is fairly accessible for a lot of people. But making money trading forex is often the biggest challenge. There are three main rules that you can follow to ensure you actually make some decent returns with your trading strategy.
First, it is important to have a very deep understanding of the forex market. Although the foreign exchange market is risky, it's not gambling. There are methods to assess trends, identify opportunities, and pick out profitable forex trading entry points. This can however only happen if you have a deep understanding of how to trade forex and the currency market.
Secondly, you must learn how to manage capital. Trading currencies using CFDs is risky. In fact, the risk of losing money rapidly trying to find forex trading profit is possible. So, how you allocate capital towards different trades will determine how much you limit the loss and of course your own forex trading profit. Remember, as long as you have capital, you have a chance of making money.
Finally, it is important to understand the factors that affect the movement of currency pairs and incorporate them into your trading strategy. Your forex broker may give you some educational materials when you start trading CFDs but it is up to you to do the analysis on your own. Retail traders lose money swing trading forex simply because they rely on guesswork. Do not fall into this trap.
| RECOMMENDED TRADING COURSE | REVIEW | VISIT |
| --- | --- | --- |
| | #1 Forex, Crypto and Stocks trading course. Ranked most comprehensive by Investopedia and Best by Benzinga. Free to Try! | |
5 Forex Trading Strategies
So, you have heard about trading strategies used in forex, the stock market, and many other places. But not all strategies are the same. If you want to trade forex profitably with proper risk management, then the six strategies below should be ideal.
#1. Scalping and Day Trading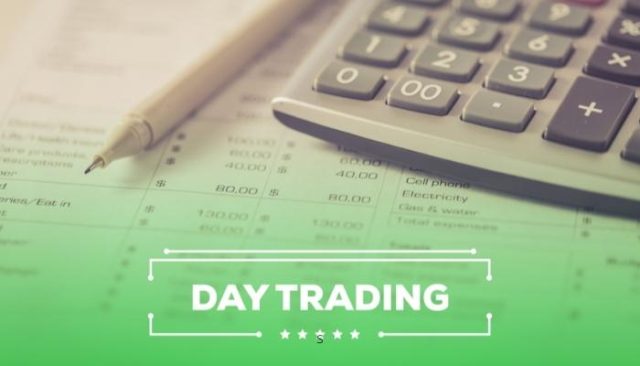 This is a short-term trading strategy designed to take advantage of trends in the market over a short period of time. In essence, forex traders will open positions during the 24-hour trading session and close them in a few hours or so.
In most cases, scalping and day trading involves taking small regular profits while adhering to strict risk management. The strategy requires a lot of discipline and active trading. In essence, you will need to sit in front of your computer and watch the market literally all day in order to find opportunities for trading.
#2. Trend Trading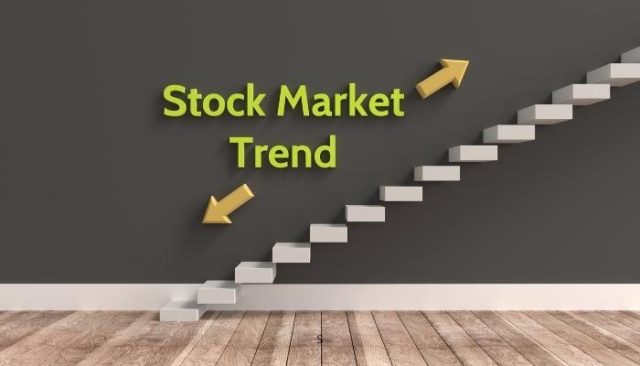 Markets will typically go into a trend that is longer-term. It happens in the stock market and also in the forex market as well. In essence, a trader will try to identify how the market is trending. He or she will either buy or short sell the currency pair or the stock market in the hopes of riding the momentum of that trend for profitability.
For example, due to prevailing economic and geopolitical conditions in the market, assets can trend upwards or downwards for days. You just need the right entry point and that's it. But there is always a high risk of losing money when currency is trading on a trend since trends can reverse suddenly.
#3. Swing or Momentum Trading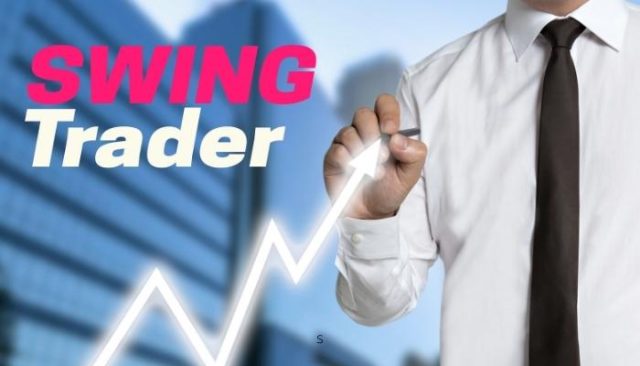 Swing trading is also used by many successful traders. So, if you are asking if forex trading is profitable, this is one strategy you can look at. In most cases, many traders will hold swing positions for longer periods. They will however focus solely on momentum indicators and nothing else.
Here, the main goal is to identify where the momentum of the market is heading. For instance, if you notice that there is increased buying activity, it could suggest that conditions are perfect for a bull run. You can then buy into positions and hold for a few days before you exit trades. This strategy can be used in many assets including trading stocks.
#4. Position Trading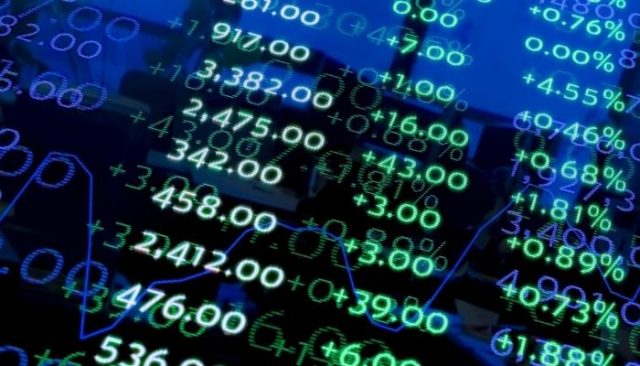 Position trading is a version of trend trading too. It is used in many areas, in fact, traders profiting in exotic forex pairs, stock trading, and even exchange-traded funds, have used the strategy.
The strategy is often referred to as the buy and holds strategy and it simply involves identifying entry positions in admiral markets before buying and holding for a longer period of time. Investing money with position trading is less risky but you need to get market predictions right, especially if you are trading complex instruments like CFDs in foreign currency.
#5. Range Trading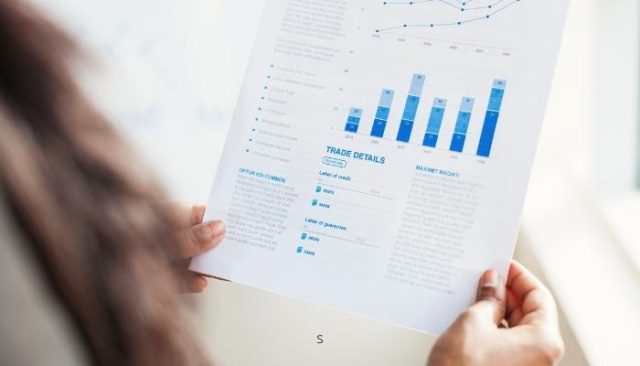 In range trading for admiral markets, the investor will look at the price range of a given asset over a period of time. So, if say for example the stock markets are bouncing off a given range, you can conceivably open a position within that range and hope to close almost automatically.
The biggest challenge here is that it's very hard to identify a true range. This makes the idea of finding winning trades using technical indicators a bit harder. Also, range trading can fall victim to emotional trading where positions are closed based on emotions as opposed to the fundamentals.
Best Forex Trading Course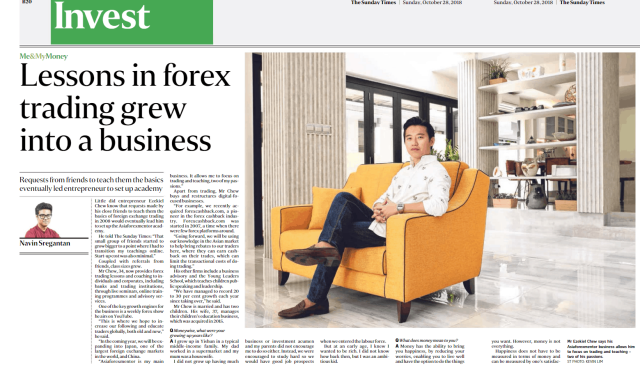 If you are going to risk capital or your own money to trade major currencies, then it is important to know you have what it takes to gain profits. As you know, forex trading has a lot of inherent risks and as such, getting as much knowledge as possible is a very big priority. The great news is that you can take advantage of the Asia Forex Mentor course by Ezekiel Chew.
This comprehensive course is designed to give you a series of ideas on how to trade like a pro while keeping risk very low. The author of this course is a seasoned trader who has worked in major banks all over the world.
You will learn a lot of stuff here including how to manage capital, how to develop winning trading strategies, how to analyze the market, and more importantly, how to avoid emotional trading.
The Asia Forex Mentor course is heavily discounted right now. It's the perfect time to get the training you need to conquer the market. Besides, the course is actually viable for both beginners and experienced traders as well.
| RECOMMENDED TRADING COURSE | REVIEW | VISIT |
| --- | --- | --- |
| | #1 Forex, Crypto and Stocks trading course. Ranked most comprehensive by Investopedia and Best by Benzinga. Free to Try! | |
Best Forex Brokers for Trading
You will also need a very good forex broker to trade successfully in the market. With the rise of online-based brokerage firms, finding a broker is quite easy these days. But sadly, not all brokers out there can actually guarantee you the success you need. We have picked four of the best brokers out there for you to check out below.
Broker
Best For
More Details

Advanced Non US Traders
Read Review




securely through Avatrade website




Intermediate Non-US Traders


Read Review





securely through FXCC website






Overall Broker
Read Review





securely through Forex.com website




Professional Forex Traders

Read Review




securely through Interactive Brokers website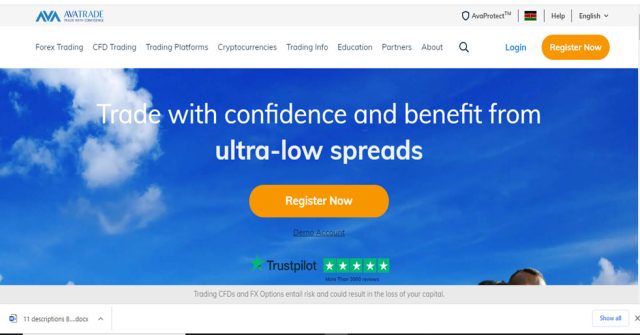 AvaTrade is one of the leading Forex and CFD brokers in the world. The firm is based in Ireland and is subject to regulation by the UK financial conduct authority and other bodies. AvaTrade is also regulated in a series of other high-end jurisdictions. Whether it's the commodity futures trading commission or regulators in Australia and Cyprus, you can be sure AvaTrade is safe.
Also, you will get access to a state-of-the-art trading platform with fast execution and several risk management tools. AvaTrade also allows you to open a demo account where you can try out your strategies before getting into the real market. You will also love the low fees associated with AvaTrade, quick account opening and so much more.
Broker
Best For
More Details


Best Overall Broker
Read Review




securely through Avatrade website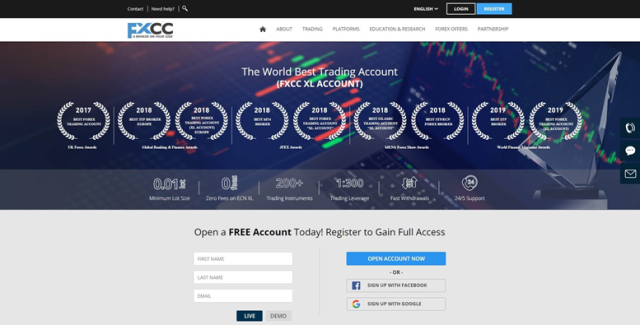 Based in Cyprus, FXCC is actually one of the oldest forex brokerages in the world. It is powered by the MT4 platform, a state-of-the-art trading tool that comes with advanced risk analysis and indicators.
Just like AvaTrade, FXCC is also a low-cost brokerage as well. Its spread-based pricing system will make it easier for you to maximize profit. You will also get a free demo account and very minimal deposit requirements. Also, it takes less than a few minutes to have the account opened at FXCC.
Broker
Best For
More Details


Intermediate for Non US Traders
Read Review




securely through FXCC website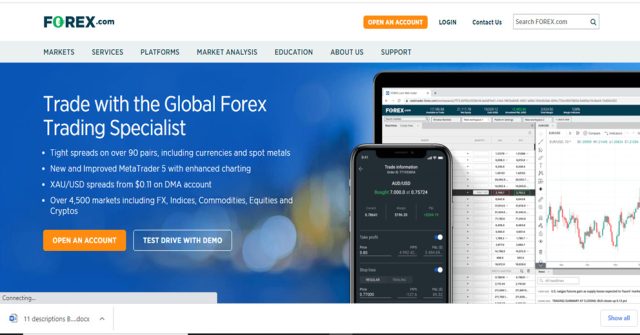 Forex.com is one of the most recognizable brands in the Forex market. This company has been doing this for years and continues to enjoy a loyal customer base. Forex.com offers a state of the art proprietary trading software but you are free to choose the MT4 and MT5 as well.
You will also get to enjoy some of the lowest fees in the market. However, one area where Forex.com really excels is the availability of tradable assets. In fact, it is estimated that over 4500 assets spread across various markets are available for trade at Forex.com. Whether you are looking to trade forex, commodities, stocks, or even crypto, Forex.com has everything you need.
Broker
Best For
More Details


Overall Broker
Read Review




securely through Forex.com website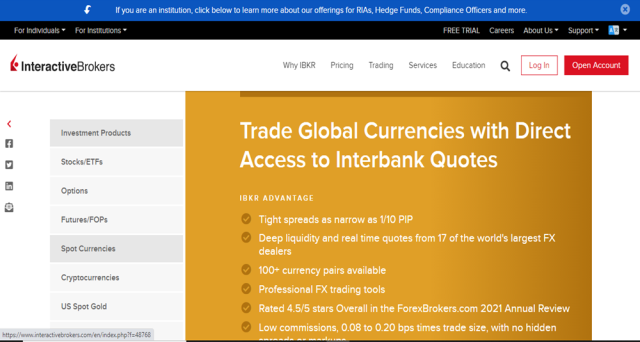 Interactive Broker is a full-service firm that is based in New York. It is one of the leading brokerages in the US. Interactive Brokers offers state-of-the-art trading platforms with a special focus on advanced technology. You will also be able to get access to a huge variety of markets, including forex and crypto.
The broker has also done quite well to offer users the best education possible. So, if you are new to forex, you can get some incredible ideas to start your trading journey. The broker also has dedicated research teams that will offer signals to you anytime. The biggest downside for Interactive Brokers is the fact that they may not be available in many countries around the world.
Broker
Best For
More Details


Lowest Cost Online Stock Platform
Read Review




securely through Interactive Brokers website
Conclusion: Is Forex Trading Profitable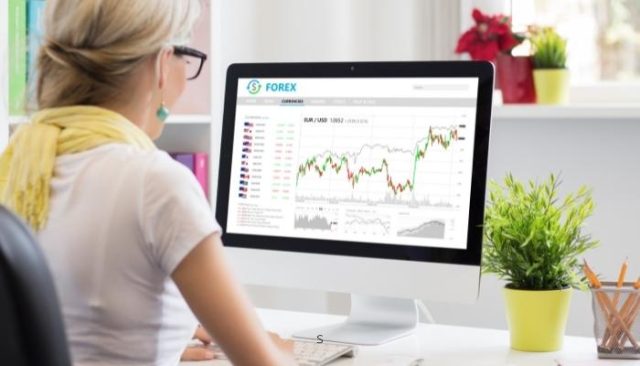 Trading forex is one of the best ways to make money in the financial markets. The foreign exchange market is highly liquid and anyone can access it as long as they have a decent brokerage working for them. The key to success in this whole thing is to know what you are doing.
After all, the reason why many people lose money in forex is simply that they rely too much on guesswork as opposed to clear data-driven strategies. Do not make that mistake. Before you even think about trading, take your time and learn as much as you can about the forex market and how it works.
You will also need to have a lot of temperament when thinking about forex trading. Emotions can ruin your chances of making any decent profits so be sure to avoid them at all costs. Finally, do not overtrade. Successful traders will normally place two or three trades in a day and be done with it. The more you put your money in the market, the higher the risk.
Is Forex Trading Profitable FAQs
Can you get rich by trading forex?
Yes, you can. The only thing you need is to have very deep knowledge of the forex market, the right investment advice, and the ability to trade without too many emotions. A lot of people have gotten rich through forex trading.
How much do forex traders make a day?
It depends on how much capital you are willing to put up. In most cases, you can expect a steady return of around 20% on capital as long as you are not greedy. But sometimes people take bigger risks and end up with lots of money.
Can I trade forex with $100?
Yes, you can. Thanks to margin trading, anyone can enter large financial positions in the forex markets and make some good returns. In fact, most brokers do not even have a minimum deposit.
| RECOMMENDED TRADING COURSE | REVIEW | VISIT |
| --- | --- | --- |
| | #1 Forex, Crypto and Stocks trading course. Ranked most comprehensive by Investopedia and Best by Benzinga. Free to Try! | |
Like this Article? Subscribe to Our Feed!
Wilbert is an avid researcher and is deeply passionate about finance and health. When he's not working, he writes research and review articles by doing a thorough analysis on the products based on personal experience, user reviews and feedbacks from forums, quora, reddit, trustpilot amongst others.