4 Best Defensive Stocks to Invest In 2023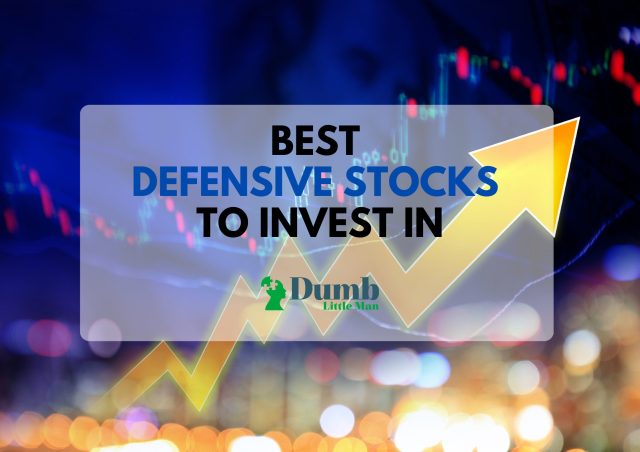 Want to jump straight to the answer? The best Stock Brokers are Tradestation and Tradier
The #1 Stocks and Forex Trading Course is Asia Forex Mentor
Investors with in-depth knowledge of defensive stocks are a notch higher than others. It's beneficial to know how to balance a portfolio with a background of knowledge in risk profiles of single portfolio items.
We'll seek expert guidance to garner helpful and practical information about defensive stocks. And for this post, we'll have Ezekiel Chew from Asia Forex Mentor guide us. He brings on board over twenty years of trading in the markets.
And, a precursor to this post, Ezekiel will help us know what the defensive stocks are. Essentially, going through the peculiar characteristics to help spot them from every other stock in the entire market. In that order also will be a coverage of the defensive stocks but in the scope of economic cycles.
In addition, one key reason investment experts recommend balancing a portfolio with defensive stocks. There's also a portion on the best times to buy the defensive stocks. Lastly, an investor will have crystal clarity on the advantages of defensive stocks – whether held singly or within a portfolio.
What are Defensive Stocks?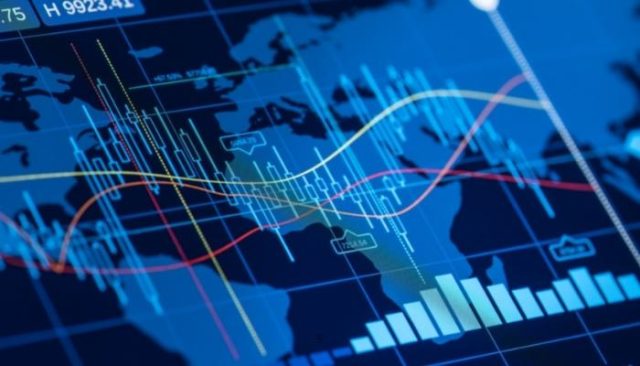 On a particular note, a defensive stock has a unique behavior – it outperforms during periods when an economy is in a downturn or recession.
Therefore, if you hold a defensive stock through a period of economic downturn, you should not worry. Why? You have the guarantee of stable inflows of dividends, earnings, or cash inflows. And usually, the expectation of the returns is regardless of the economic events occurring around the timelines.
The market prices per share or MPS for a defensive stock remain unaffected by the events of uncertainties and volatility.
Reasons why defensive stocks outperform markets during an economic crisis
One key characteristic of defensive stocks is – they perform with reasonable consistency. And sometimes, the performance may even exceed expectations, despite the harsh conditions to do with recessions or stock market crashes.
The key reason defensive stocks usually perform or even outperform the markets arises from the nature of their sectors.  On a peculiar note, defensive stocks arise from sectors whose demand tends to remain constant across all timelines. So, the demand does not matter whether there is war or floods.
Some key goods and services with a seemingly ever-constant demand comprise foods and drinks, health facilities and their services, as well as basic utilities – water, electricity, and gas, among others. The demand for the goods/services remains constant. Economists usually refer to this type of demand as – Inelastic. In other words, when prices fluctuate, the demand remains more or less the same – very little impact.
For the above reasons and conditions, defensive stocks often assume the roles of -safe-haven assets.​​ In simpler words, safe-haven assets are a category that investors purchase and hold as a way to hedge against the risks of a portfolio.
So, in events of downturns in the economy, the defensive stocks show amazing strength while cyclical sectors drastically underperform. In this case, cyclical sectors are those where customers have discretions: tours and travel, technology, among other luxuries.
Therefore, tactfully investors take the chance to tap into the strengths of the defensive stocks to balance with rather very poorly performing stocks within a portfolio.
Best Defensive Stocks to Invest In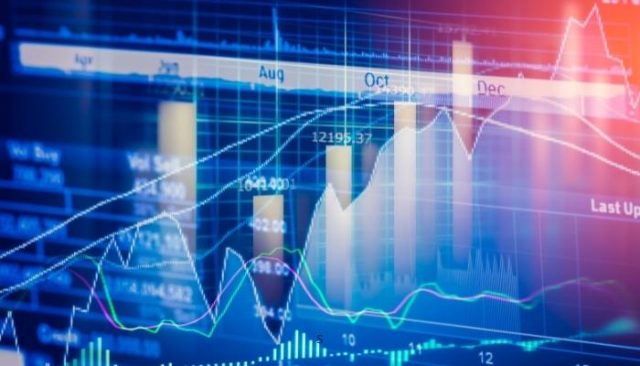 If a stock is defensive, it's not a guarantee for traders or investors to make their investors without taking every caution. Things change in markets, but the ultimate target of an investor is picking on what stocks remain defensive into the foreseeable future -probably several years.
Notably, most defensive stocks belong to large firms – mostly leaders within their sectors. And the key metrics to help spot a defensive stock within any sector are mostly two. First is the stability of the cash inflows or, let's simply say, the dividends. Secondly are the strong growth rates of the MPS or the market price per share.
As a key part of this section, we'll go over the best among fantastic defensive stocks in the markets:
#1. Johnson & Johnson (JNJ)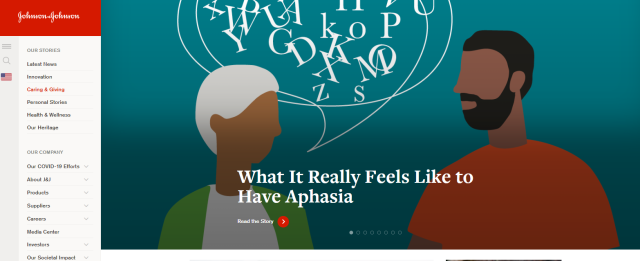 JNJ falls among the best selections from the category of healthcare and consumer packaged products. Johnson & Johnson scores a $400 billion market capitalization.
And as regards the JNJ stock's strength, it remains a good performer, especially under the test of the hardest hit times. JNJ's performance aligns with the toll of the Covid-19 pandemic. Notably, they provided one of the best vaccines to combat the pandemic.
Investors, who care about the post-pandemic world, more so from the viewpoint of Covid-19, have a great opportunity to invest in JNJ stocks. Lastly, they have perfect leverage for the healthcare supply chain management systems.
#2. Coca-Cola (KO)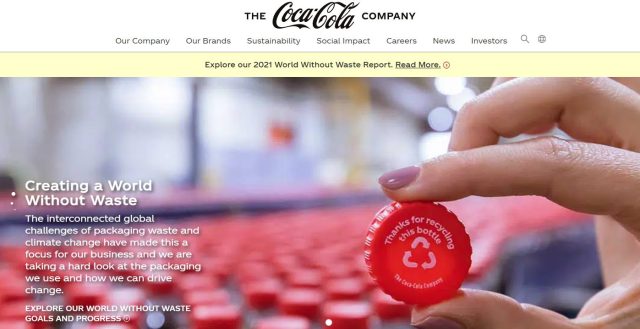 Coca-Cola has been around for a long, rising from diversifying its sugary products to packaging safe drinking water. As a truly massive company, they offer around 8 brands of drinking water – inclusive of Dasani and SmartWater.
Records show that Coca-Cola has a net worth of $211.7 billion, plus a dividend yield f around 3.4%. Since 2017, the management strategy has focused more on improving margins and brand image.
Besides a very well predefined marketing strategy, Coca-Cola holds a profitable portfolio. And performance alongside the pandemic timelines shows the firm perfectly managing the harsh economic situations with great financial performance.
 #3. Procter & Gamble (PG)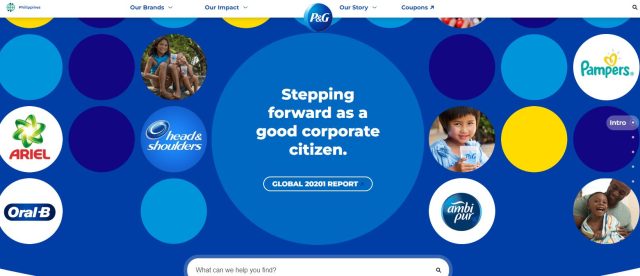 PG is among the leading firms in the major retail chain of stores. Records show that PG rakes in estimated net revenue of $2.9 billion. Since investors prefer consistent returns alongside periods of economic recoveries, PG proves a stock to count on.
Despite the trying economic times around the pandemic waves, PG has stood the tests of time. Typically anchoring the strong footing of both the economies in North America and globally. Therefore, holding PG stocks proves them a defensive stock.
#4. Pfizer (PFE)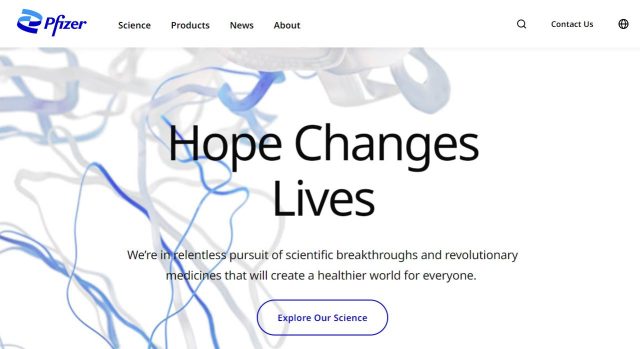 Pfizer is a global pharmaceutical giant, and it currently falls among the top defensive stocks in the markets. One key way that has allowed Pfizer to sail through the challenging economic times aligns with the roll-out of the Pfizer brand of the Covid-19 vaccine.
Pfizer's strategy seeks to pool efforts – all in sales growth by specializing in the research and production of vaccines into the foreseeable future. One key indicator is the willingness of investors financially supports the research phases of drugs, especially during their trial phases.
Non-Cyclical Stocks and Economic Growth in the Stock Market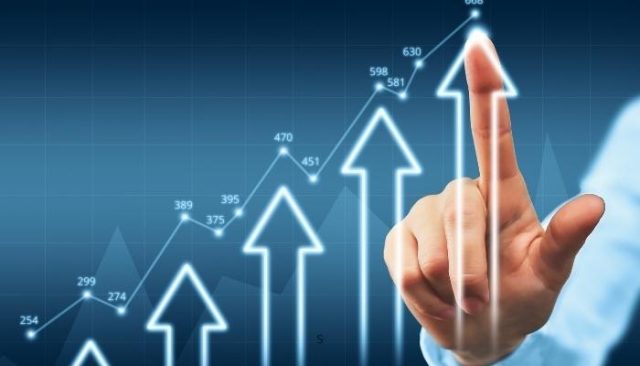 Defensive stocks or non-cyclical stocks exhibit low risk plus stability during both recessions and expansions. There's consistency in periodical dividend payouts.
Owners should not expect too high returns but expect the low risk to extend to other assets within a portfolio. Tactful management of portfolios sees investors shift from highly risky and volatile investments to defensive stocks.
Cyclical stocks do not shift much during downturns. Conversely, during upturns, investors may expect reasonably higher returns. However, the nexus comes with a low-risk nature at either turn in market cycles.
Which Industries have Defensive Stocks in the Stock Market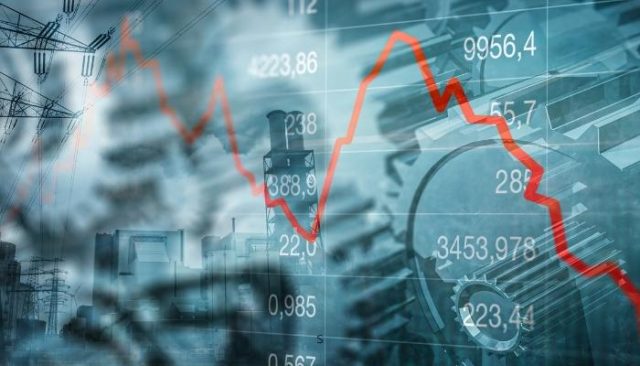 Defensive stocks are also non-cyclical ones – unaffected by the cycles of booms and recessions.
Here are the industries with defensive stocks:
#1. Consumer Staples
Consumers will always need necessities, albeit under harsh or good economic conditions. As a result, stocks whose underlying market are staple foods and products fall into defensive stocks.
#2. Apartment REITs
Everyone needs a place to live and do business. So, demand for spaces seems constant. And real estate investment trusts, therefore, comprise defensive stocks. However, industrial parks do not conform to the constant expectation of demand during severe downturns.
#3. Healthcare Stocks
Health care, in terms of supplies and services, is a constant need. So pharmacy and retail store products and services have constant demand.  As a result, health stocks comprise a number of non-cyclical stocks.
#4. Discount Retailers
Downturns edge out small retailers while favoring large actors with economies of scale. They offer discounts, appealing to many retail consumers. By extension, that improves their risk-return profile in the defensive stock category.
#5. Utilities
Consumers shift expenses from luxuries to basics during hard times. So, stocks around utilities fall into the category of defensive stocks. Lastly, investors shouldn't confuse with defense stock – specifically, these being stocks of firms in the weapons industry (national defense).
Why should I invest in Defensive Stocks?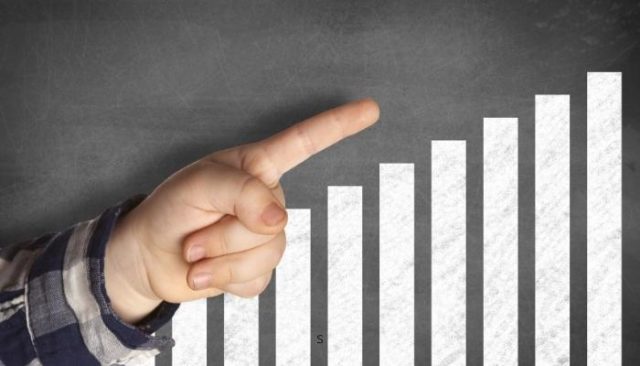 Investments in defensive stocks improve the risk-return profiles of a portfolio. But more intricate reasons for investments in other defensive stocks are:
Allows New Investors room to Learn
Defensive stocks are low in volatility and risk. Therefore, it allows newbies time to figure out what actually happens with real investments.
Constant Streams of Revenue from the stock market
Defensive stocks give a great level of certainty with constant returns – even with harsh market conditions. Above all, capital remains protected.
Lower the Volatility of Portfolios
Defensive stocks spread the low-risk elements to other stocks within a well-balanced portfolio. And that is how a portfolio achieves diversifications and growth.
Advantages of a Solid Defensive Stock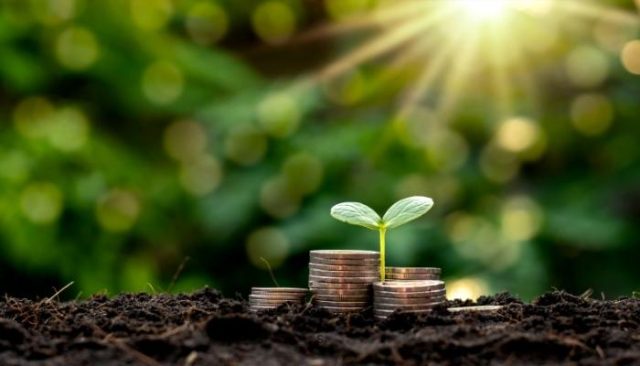 Investment decisions to hold defensive stocks arise from the following inherent characteristics:
Firstly, defensive stocks have very Low Market Risk.
Secondly, defensive stocks have very stable stock values.
Thirdly, defensive stocks have a Sharpe ratio higher than the ordinary market.
And lastly, defensive stocks show guaranteed better results during recessions.
Best Time to Buy Reliable Defensive Stock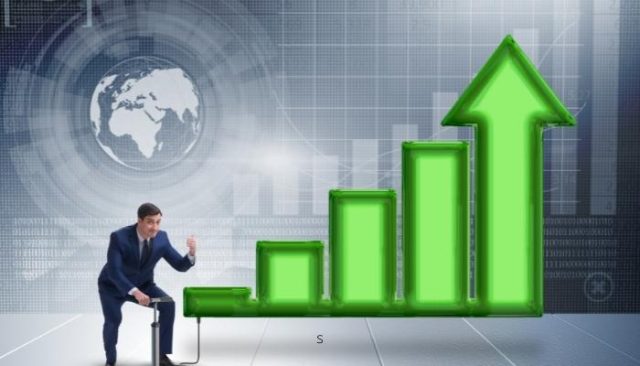 The best time to purchase stocks is during the hours of 9:30 am to 10:30 am ET period. It coincides with the highest volumes and volatility, plus professionals are keen to take up the opportunity that ends an hour later, precisely 11:30 am.
Best Stock and Forex Trading Course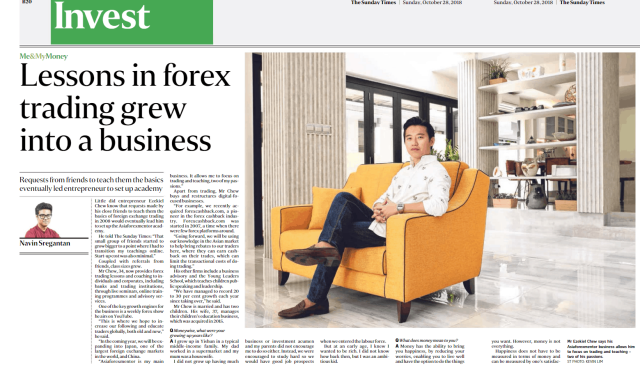 Asia Forex Mentor offers the best forex trading education in Asia. The course is set up so that you can earn money while learning. You'll be able to trade forex profitably with a skilled trader's help. In Singapore and other sites worldwide, tens of thousands of people from the United States, the United Kingdom, and other Asian countries have been taught.
Ezekiel Chew's teaching method is founded on the principle of return on investment, which states that if you invest $1, you will gain $3. It's not about zany strategies or elaborate procedures. Professional traders and financial organizations use his authorized system. He is the driving force behind the growth of various companies, including DBP, the Philippines' second-largest state-owned corporation.
Due to his strategy's effectiveness, many full-time traders have joined the program with little to no prior trading experience and emerged successful.
| RECOMMENDED TRADING COURSE | REVIEW | VISIT |
| --- | --- | --- |
| | #1 Forex, Crypto and Stocks trading course. Ranked most comprehensive by Investopedia and Best by Benzinga. Free to Try! | |
Best Stock Brokers
Broker
Best For
More Details

Advanced Traders
Read Review




securely through Tradestation website




Intuitive Platforms


Read Review





securely through Tradier website




Powerful Services at a Low Cost
Read Review





securely through Tradezero website




Professional Forex Traders

Read Review




securely through Interactive Brokers website



Conclusion: Defensive Stocks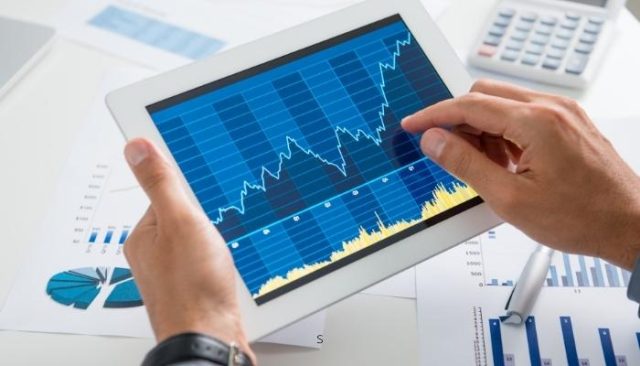 Defensive stocks or non-cyclical stocks exhibit a rare set of characteristics. First, the stock prices remain stable, even as other markets are hit by recessions. So, that primarily assures investors of capital protection since the company shows significant growth.
Secondly, defensive stocks have stable returns. And that's also a guarantee, even with harsh economic conditions. The plus here is the growth of a portfolio, with an almost constant amount per unit time in dividends. Plus, the market price per share of a non-cyclical stock keeps growing – not declining.
Many investors use defensive stocks for two main reasons. One is preserving their capital away from other risky and volatile stocks during recessions – using a more conservative portfolio. And next is to hedge or reduce risk exposures within a portfolio – achieving a good Beta score.
New investors have a great opportunity to hold defensive stocks first and earn some guarantee of returns while they get more acquainted with real risky stocks in the markets.
Defensive Stocks FAQs
What is a good defensive stock to buy?
A good defensive stock maintains a very stable value in the markets, albeit under harsh conditions with recessions of an economy. Plus, its returns do not reduce in line with the periodical payouts of dividend yields.
One other way to post a good defensive stock for buying pertains to stocks with a high Sharpe ratio. Additionally, defensive stocks are lower risks and volatility. Lastly, they help achieve an optimal portfolio by raising the beta scores.
What is a defensive growth stock?
A defensive growth reduces the exposure to volatility in a portfolio.
Investors pick them first for growth and next for the defensive nature against risks. More so, investors collect them arising from their performance and the confidence within the markets.