Top 7 Best German Dating Sites Reviewed in 2022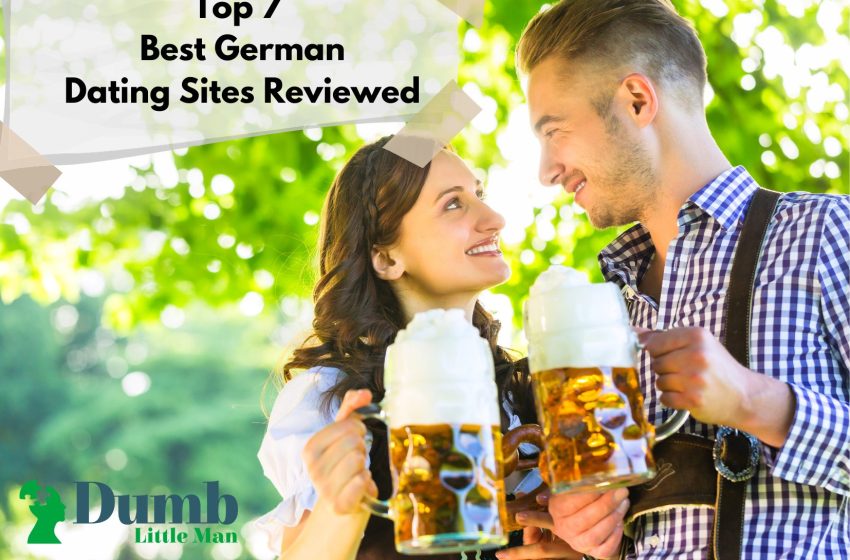 Pandemic has a great impact on the dating world as people are forced to stay indoors, and numerous people are turning to online dating to find their significant other. In fact, there are a lot of success stories in this regard.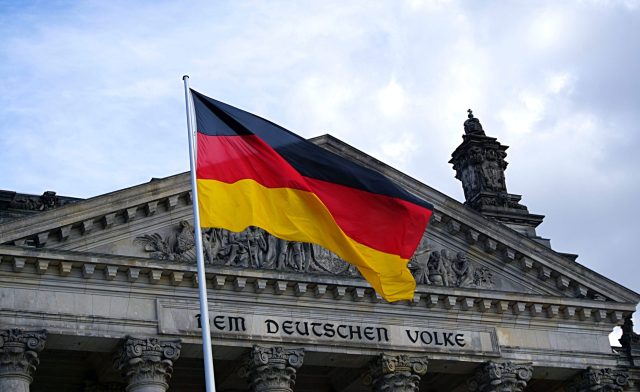 Online dating offers many advantages. First of all, most dating websites are completely free and easy to use. All you need is a stable internet connection and a mobile phone or personal computer.
Moreover, dating sites offer new and exciting opportunities for you to meet people in other countries. Because anyone can sign up on dating websites, they are a place for you to get in touch with others from all over the world. One of the more popular international nationalities that people look for nowadays is German.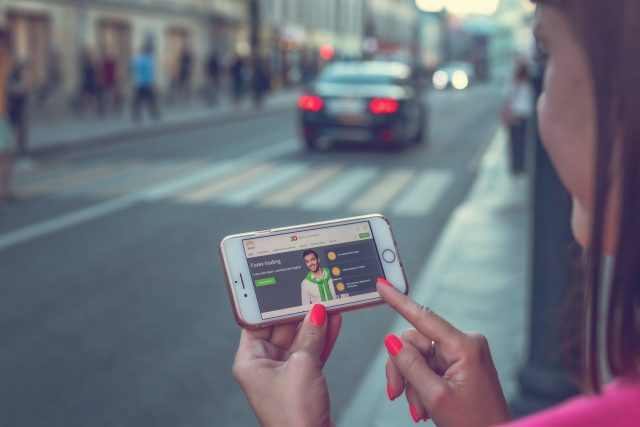 Fortunately, there are a lot of German dating sites available for anyone who is looking for a serious relationship with a German partner. German singles are known to be committed, hard-working, and surprisingly romantic.
This is why using German dating apps can be a great way to spice up your love life. This article covers the best German dating sites to use when looking for a serious relationship.
| RECOMMENDED DATING SITE | REVIEW | VISIT |
| --- | --- | --- |
| | Top dating site with over 16 million active members. Free to Try! | |
Best 7 German Dating Sites: Our Top Picks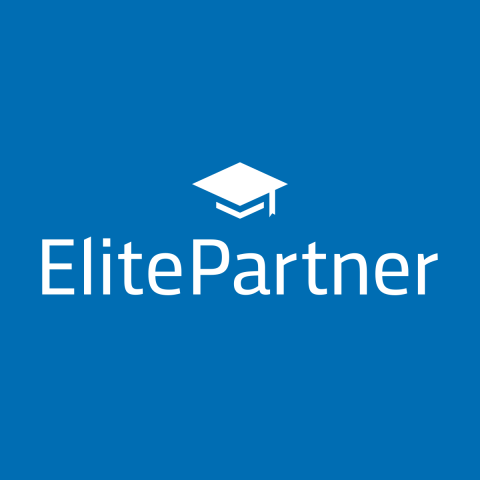 ElitePartner is one of the best dating websites when it comes to finding serious relationships. It is a convenient dating platform for a person to meet and chat with new people. You can access ElitePartner either through their dating app or their website.
A big upside to ElitePartner is that it specifically caters to academics and professionals, as opposed to other dating apps. Most people on this dating website have at least finished their university degrees, which is something a lot of singles looking for in their future partners.
This also means that the user age is a little bit higher than on other dating sites. Therefore, if you are looking for more mature individuals and a more serious relationship, ElitePartner is worth considering. In order for you to get the most out of this dating app, try considering a premium membership.
Click Here to Create an Account with ElitePartner (Official Page).

Parship is also considered among the best German dating sites. It has been around for more than twenty years and is used by Germans as well as international people looking for long-term relationships.
Parship is a leading dating app and has some of the top dating site reviews. It is also convenient for many users as it offers both a free and paid version. The signup process is easy and does not require a lot of effort.
In order for you to create a profile on Parship, you need to go through a comprehensive questionnaire and answer approximately eighty questions. Parship requires you to answer questions that are designed to find matches based on your personality, preferences, and interests. The questionnaire also aims to minimize bots and fake profiles, which are a major downside when it comes to online dating.
Click Here to Create an Account with Parship (Official Page).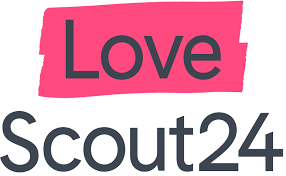 Almost six million users use LoveScout to hook up with a significant other. LoveScout is not free and requires payment in order for a person to use their dating app. While this might sound like a disadvantage, it is actually a beneficial feature as it helps to minimize fake profiles that other users create.
Moreover, LoveScout does not automatically suggest potential matches for you. Instead, you need to look through user profiles and do some research on your own. You can use parameters such as basic information and exact location to find someone you would like to meet or get in touch with.
Click Here to Create an Account with lovescout24 (Official Page).

EDarling is a popular dating app for many reasons. First, the signup process is easy and there is a free guide that explains how to use this dating app. Moreover, EDarling offers a free as well as a paid version of the dating website. The completely free version offers fewer features but still allows you to look up and meet users using the dating app.
The paid subscription offers more features for people using this dating app. For example, you can use their like and smiley face options to interact with users that you are interested in. This can be an ice breaker, especially in online dating. After liking each other's profiles, you and the person you are interested in can exchange messages which will bring you closer together. You might just receive your first message from an interested person on Edarling!
Click Here to Create an Account with edarling (Official Page).

A leading German dating app is Lovoo. It is popular across the country and is considered one of the best German dating websites. Many think of it as the German version of Tinder because of the many similarities between the two platforms.
Lovoo has a unique feature of suggesting matches based on their approximate location, which is beneficial if you want to meet other users that are close to you. A lot of people prefer to take their online dating to the next level by meeting with their matches in person, and Lovoo can help with this preference.
Click Here to Create an Account with lovoo (Official Page).
| RECOMMENDED DATING SITE | REVIEW | VISIT |
| --- | --- | --- |
| | Top dating site with over 16 million active members. Free to Try! | |
You can try using eHarmony for free. According to their website, at least one match is made every 15 minutes. They also use complex algorithms to find your potential match based on your similar interests and hobbies.
eHarmony offers a lot of premium features such as sending daily curated matches to their users. The partner suggestions are based on a lengthy personality test so the chances of compatibility are high. This is beneficial to users who do not have a lot of time to look through the profiles of other users. Instead, they receive potential matches on their email every day.
Click Here to Create an Account with eHarmony (Official Page).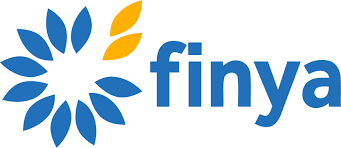 One of the top German dating sites is Finya. It is used mainly by Germans, so you need to use Google Translate if you do not speak the language fluently. Finya offers unlimited communication between its users, and you can easily exchange messages with others.
However, this does not mean that you will be spammed with lots of messages from others. Finya allows you to block contacts that you do not want to hear from. This is a useful feature for people who do not want to handle a lot of invitations or messages.
Click Here to Create an Account with Finya (Official Page).
Expectations when dating a German
When it comes to dating, we tend to always look for someone with a similar background or at least, nationality. However, international dating actually has a lot to offer. When you date someone from another country, you are exposed to new cultures and experiences. And when you specifically date a German, there are more added benefits!
For starters, Germany is a beautiful country in the center of Europe. This means that if you go out with a German citizen, you will get to explore this exotic country and maybe other neighboring countries as well. Germany has a lot to offer, including beautiful scenery, historical architecture, and fun festivals and events year-round.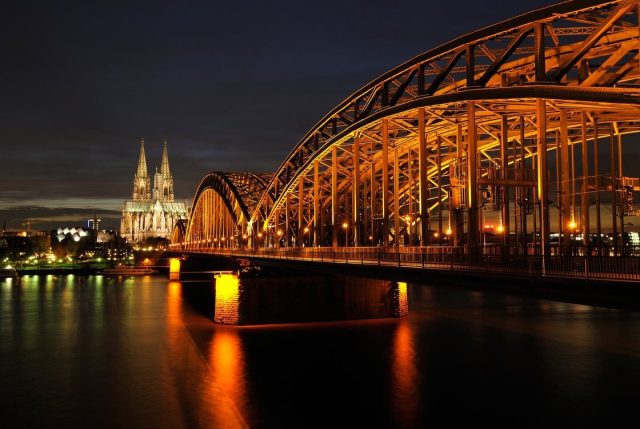 Germans are mostly sincere people who like to take their relationships seriously. If you are wondering what it is like to date someone from Germany, read on to find out. This article covers the pros of dating a person from Germany.
Good Looking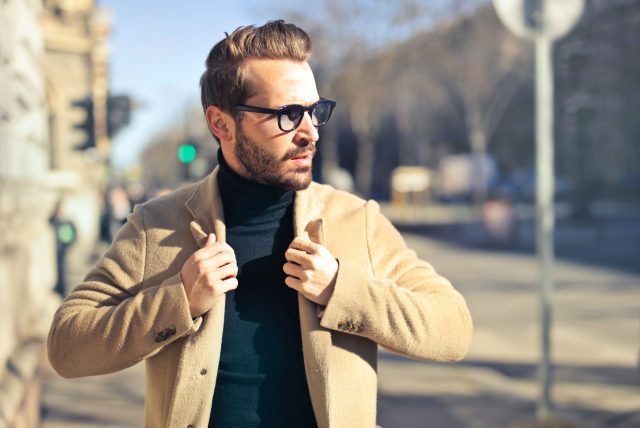 Let's face it, while a person's personality surely matters, the way they look is also important for some. If you prefer your partner to be especially handsome, then a person from Germany would most likely meet your needs. In Germany, most people are tall, fit, and generally have good looks.
Moreover, Germans from big cities especially like Berlin or Frankfurt know how to dress well. They dress classy and like to pay attention to how they look. All in all, Germans are known to take care of their appearance and expect their dates to do the same.
Serious
Almost everyone knows that Germans are very serious people. They rarely laugh or tell jokes, but that does not automatically make them unsuitable partners. In fact, a lot of people prefer dating Germans because their seriousness makes them more interested in long-term relationships.
If you are looking for a mature partner who values a serious relationship, then a person from Germany might be your ideal match. Germans are among the least people to have fun or joke around, but on the upside, they value their relationships and respect their partners.
Honest
If you are the sensitive type, dating Germans may not be the best option. They can be brutally honest at times and you just have to get used to it. Being straightforward is important to all Germans, men and women alike.
While this might mean minimal compliments, it also means you will be highly valued and respected in the relationship. It also means you will know what to expect, as Germans value transparency and honesty in their interactions with others.
Old-fashioned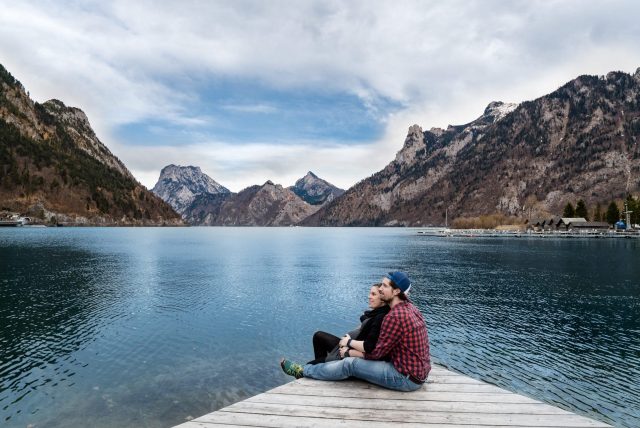 If you prefer a more traditional relationship, Germans will most probably be great partners. For example, Germans are punctual and always on time, they will never keep you waiting. Moreover, German men are chivalrous and will not only pay for your dinner, but they will also ask you to go out on more dates. They will bring you flowers and open the door for you, too.
The same goes for German women, who value their partners and their families. They are devoted in their relationship and most of them continue to have successful marriages. Germans care for their partners and families, which is why they are suitable for anyone looking for a serious and long-term relationship.
Financially secure
This is not to say that all Germans are millionaires. However, most Germans are hardworking and pay attention to their jobs. And in a country like Germany, which is amongst the wealthiest in the world and pays its citizens well, this means that Germans have a stable income.
And on the subject of work, most Germans are hardworking and focused on their career. This means that they invest their time well in learning new skills, advancing in their career, or focusing on themselves.
They still know how to have fun
Although Germans are serious about almost everything in their lives, they still know how to have fun. In their free time, they would usually ask you to do new activities together. This might include trying out a new restaurant, going on a hike, or even visiting a new city.
6 Tips for Successful online dating
Virtual dating is a convenient way for people to meet other users and potentially cross paths with their significant other. Even the best dating sites are free and easy to use, and a lot of people are successful in using them to build healthy and loving relationships. However, there are risks associated with using any virtual dating site.
If you are considering dating over the internet, read on for the common signs to look out for in online dating. If you know what to look out for, your chances of virtual dating success are much higher. As with everything on the internet, when it comes to using a dating app, it is always better to be safe than sorry.
1. Look out for scammers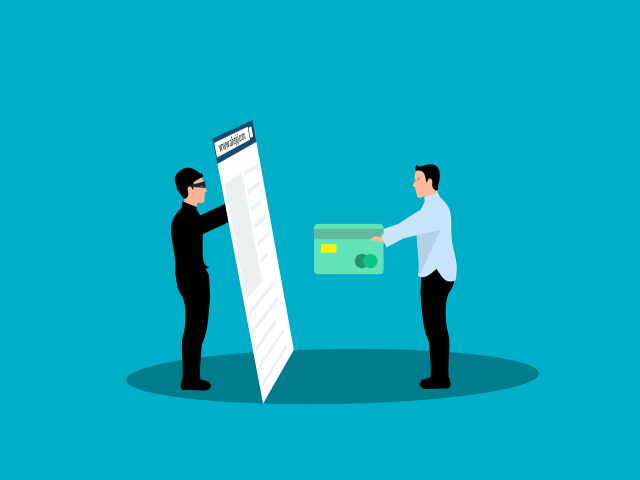 The number one thing you should keep in mind when it comes to using a dating app is that they are full of fake users and scammers. Because dating websites are mostly free, anyone can use them, including scammers.
Unfortunately, most scammers are professionals at what they do and will come out as very convincing. In fact, they will make it their priority to gain your trust first before asking for money or some sort of financial assistance, either directly or in a subtle way.
In order for you to avoid crossing paths with a dishonest person, always try to verify the identity of the person you receive messages from. Look at their uploaded photo and see how often they share pictures of themselves, as scammers very rarely do.
Even if the person you exchange messages with seems like an innocent and sweet date, always try to double-check their background information. You can start by arranging for a video call with your date, which is free and not considered a paid premium feature on almost all dating sites.
2. Never give out financial information
To always be on the safe side, make sure to never give out your financial information on dating sites. Information like your bank account, credit card, or other financial details about you should not be shared online.
Sometimes, a scammer might ask you for your bank address to transfer an amount of money for you as a gift. Do not be tempted and keep in mind that they probably want your bank address for something else.
Similarly, they might ask for your credit card details to purchase something online because, for some reason, they can't at the moment. They might promise to pay you back as soon as possible. Do not fall for this and remember to not trust anyone when it comes to your sharing your financial information.
3. Take your time
An important piece of advice when it comes to using a dating app is that you should definitely take your time. While a lot of dating apps suggest matches based on your compatibility score, do not be tempted to start a relationship just because of that. Instead, take your time to know the person you are interested in by sending messages, phone calls, and maybe arranging to meet in person.
Do not rush an online relationship. A lot of dating sites allow you to browse profiles incognito, so try to use this feature to see who you really match with. Also, check a person's answers to their personality test to see if you have a lot in common. Virtual dating makes it easy for you to meet lots of other users, so make sure to take your time before jumping into a serious relationship.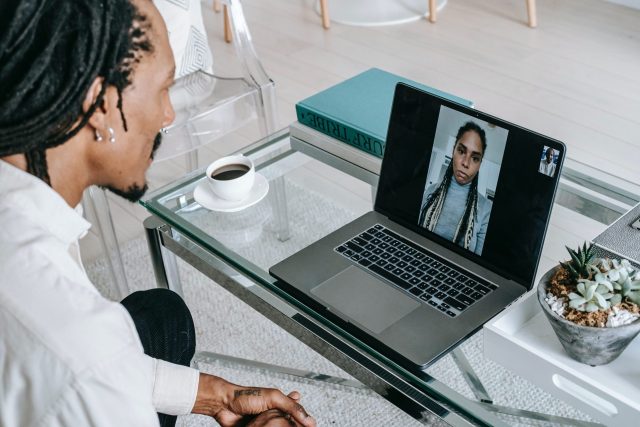 4. Find the best dating website for you
There are lots of free dating sites available on the market. All you need is a stable internet connection and your phone or laptop to start your virtual dating journey. However, in order for you to maximize your chances of success, you should take your time in choosing the best dating website that is suitable for you.
Start by making sure the dating app offers both a free and paid version. This way, you can start by trying the dating app for free and switching to a premium membership if you like. Also, try to sign up for mainstream dating apps as opposed to specialized ones, as you can meet more people.
Next, make sure the dating app has features that you like. Remember that when it comes to virtual dating, a free version of the dating app usually means limited options.
Therefore, you need to make sure you actually need the features that are not free before making any payment. Some of the premium features include unlimited messages per day, advanced search filters, and knowing who views or likes your profile.
5. Take the necessary precautions before meeting in real life
If you think you have crossed paths with your perfect match online and would like to meet in person, it is smart to take some necessary precautions first.
Not everyone is actually who they claim to be, and you need to make sure you are completely safe before going on a date with someone you have met over the internet.
Start by choosing a place you are comfortable with. If your partner insists on taking you to a place that you don't want to visit, then don't agree to the meeting. Or, if you want to go, either way, make sure you tell someone you trust where and when you will be.
Moreover, try not to agree to an evening date, instead, try to arrange to go out for breakfast or brunch. Going out in daylight is always better than going out at night, security-wise. If you agree to go out at night, make sure you share your exact location with a trusted friend in case of an emergency. You can also try suggesting a place that you are familiar with.
6. Build an attractive profile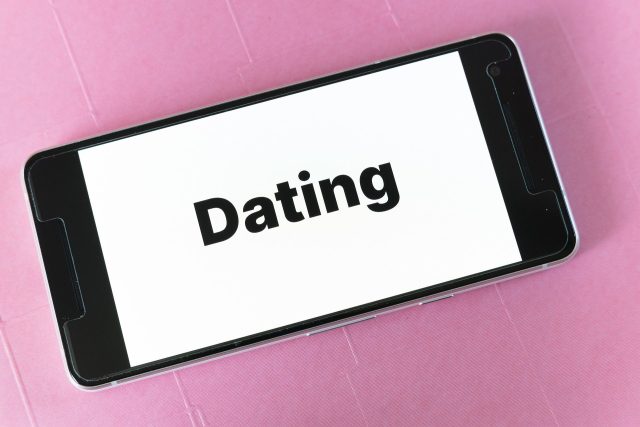 Now that we have covered how to protect yourself in virtual dating, it is time to discuss how to increase your chances of finding your true love online.
First, make sure you choose a photo of yourself that you like and that highlights your best features. Also, try to have a warm, genuine smile on your face, as studies show that smiling generally increases attractiveness and can make you more approachable.
More importantly, be honest about what you share about yourself. This increases your chances of meeting someone that you really have a lot in common with. Try to include the hobbies and interests that you actually enjoy and not to seem more interesting.
Another tip when it comes to dating over the internet is to share what you are looking for in a partner. This way, anyone looking at your profile can also see what you expect in a partner and can contact you if they think they are suitable. This can save a lot of time and energy for both users.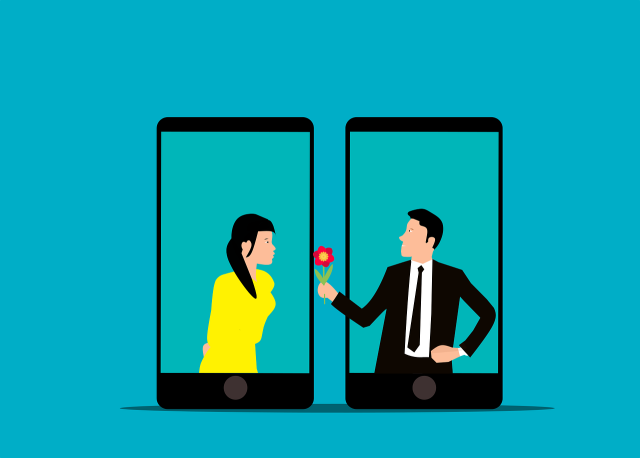 FAQ:
Are there lots of scammers on German dating websites?
Nowadays, more and more people are turning online in the hopes of finding their one true love. While dating apps are convenient and free, they come with their own risks.
A huge downside to any dating app is that you might encounter a scammer and end up not only with a broken heart, but an empty bank account as well. Even the best dating sites are full of scammers, therefore you should pay attention to who you talk to online.
Scammers use German dating websites because, in Germany, dating apps are widely used. This increases a scammer's chances in easily finding a victim. Moreover, most Germans are financially stable and have a lot of savings, which is what scammers are after.
Should I avoid German dating sites due to scammers?
Even though German dating sites are unfortunately used by scammers, it does not mean that you should not try your luck with virtual dating. In fact, dating apps in Germany are still considered some of the most secure and private on an international level.
Moreover, you can take a lot of steps to make sure you have a successful and safe online relationship. These include verifying the identity of the person you are talking to, not sharing a lot of your personal information online, and taking your time in the relationship.
What are the main differences between an American and a German relationship?
Dating is unique and can have different meanings in different cultures. Quite specifically, there are definitely some differences when it comes to being in a relationship with an American vs a European. This is due to their different upbringing, cultural differences, and even education system.
One of the major differences is how an American vs a European meets their date in the first place. In America, it is common for people to go out with someone that they don't really know. They can go out with someone they have just met in a bar, event, or dating app.
Do Americans and Europeans easily go out on dates?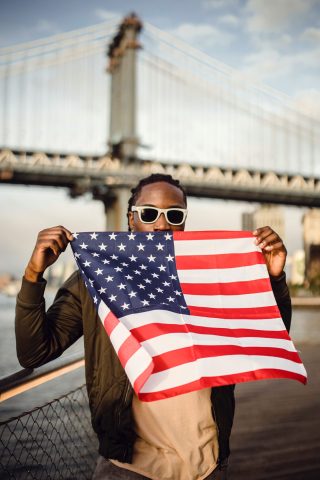 In Europe, people go out with others that they know and have previously met. Most Europeans go out on dates with people they have already met and started to like. Most of their romantic relationships start when two people meet at work or through friends, so they already know each other beforehand.
Moreover, most Americans like to rush things in a relationship, as opposed to Europeans. They are quick to call each other boyfriend or girlfriend, whereas Europeans take their time before labeling their relationship. Most Europeans are laid back and like to take their time in getting to know their partner.
This also means that relationships in Europe do not become official as quickly as they do in America. European couples spend a lot of time together before taking their relationship to the next step.
Conclusion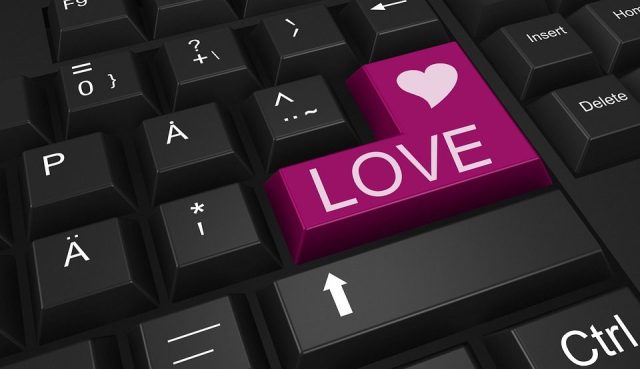 Online dating sites are becoming more and more popular. There are a lot of benefits to consider in dating over the internet. It is free, convenient, and easy to use. Most dating websites do the work for you by suggesting potential matches based on your personality, hobbies, and interests. You can browse their information before contacting them or starting a relationship, which does not really happen in real life.
There are a lot of options to choose from when it comes to dating websites. Most of the dating apps are free to use, however, you have the option to upgrade your membership to enjoy more features.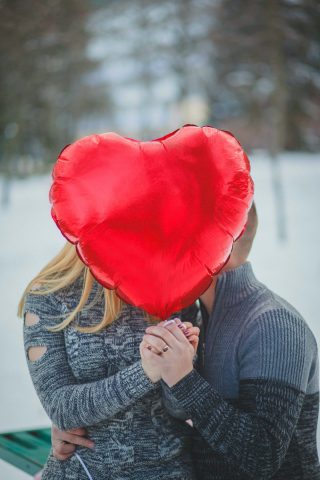 It is important to remember that when it comes to dating online, you should always take the necessary precautions. This includes verifying the identity of the person you are talking to, not sharing your personal information, and taking things slowly. Being careful in virtual dating ensures that you have a safe and successful relationship.
| RECOMMENDED DATING SITE | REVIEW | VISIT |
| --- | --- | --- |
| | Top dating site with over 16 million active members. Free to Try! | |
Like this Article? Subscribe to Our Feed!
Ruth is a life coach who specialises in finance, relationships and career development. Outside work, she loves writing novels and guides for personal development.