Top 10 Best Dating Sites and Apps for Marriage in 2022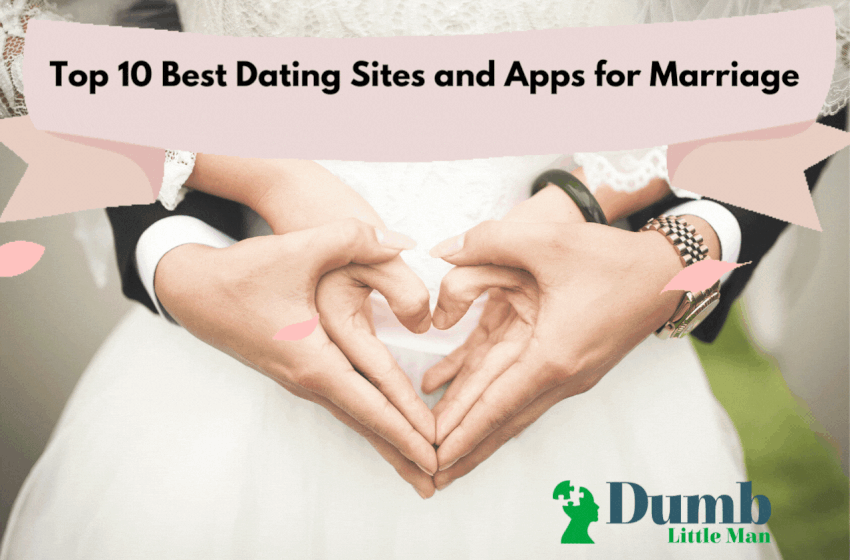 Due to a lot of online dating sites and apps, almost every person is using these services to find his match. However, the basic purpose of many people is just to pass time with someone without getting into a serious relationship. Among a crowd of such people, it is difficult to find a person for a successful marriage.
Therefore, this article focuses on finding the top 10 best dating sites and apps for marriage in 2022. By choosing the top dating sites and apps for marriage, the chances of finding long-term relationships significantly increase. The top sites and apps help in finding long-term potential matches from the dating pool while staying safe from scams. So, let's explore these best online dating apps and sites here.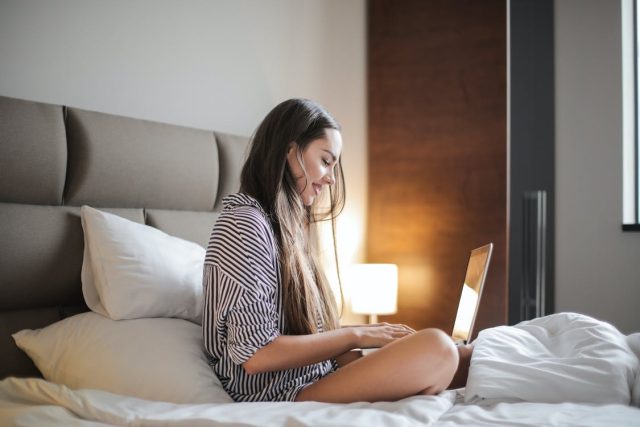 Top 5 Best Marriage Dating Sites: Our Picks
Among a number of marriage dating sites, it becomes difficult to decide which one to choose and use. For building successful relationships, it is important that you choose the right person as your perfect match. The best marriage dating website makes it easier for you to find such a person with outstanding personality traits.
To help you out in this aspect, here are the top 5 best dating sites for marriage.
| RECOMMENDED DATING SITE | REVIEW | VISIT |
| --- | --- | --- |
| | Top dating site with over 16 million active members. Free to Try! | |
Features
Among top dating sites, Harmony is the best dating site for marriage-minded people. In contrast to other dating sites, it shares in-depth details of a person to help you find your potential matches. If you are looking for a serious relationship, you can easily evaluate another person's job, salary, religion, sex intentions, education, etc.
In addition, the sign-up process at eHarmony takes around 20 minutes and you would be asked to enter your complete details. Once they verify your account and information, you can start taking benefit of eHarmony's matching system.
Pros
It includes a detailed compatibility quiz
The most reliable site for marriage and starting a long-term relationship
It allows you to read tons of success stories and positive feedback from users.
Unlike other sites, it provides you with detailed information about another person
There are very few chances of scams due to higher security
Cons
It doesn't allow LGBTQ members to find matches but moves them to another account
Its messaging system is not available in the free version but you have to pay to activate messages.
The Premium version is a bit expensive.
Its free dating website lacks many important features.
The sign-up process is very lengthy and contains approximately 70 questions.
Paid vs. Free Membership Options
Its free membership is available for everyone once you complete signing up. However, you won't be able to enjoy most of its features in the free version. They keep on asking you to buy the premium subscription or paid version to unlock all features.
Click Here to Create Account with Eharmony (Official Page).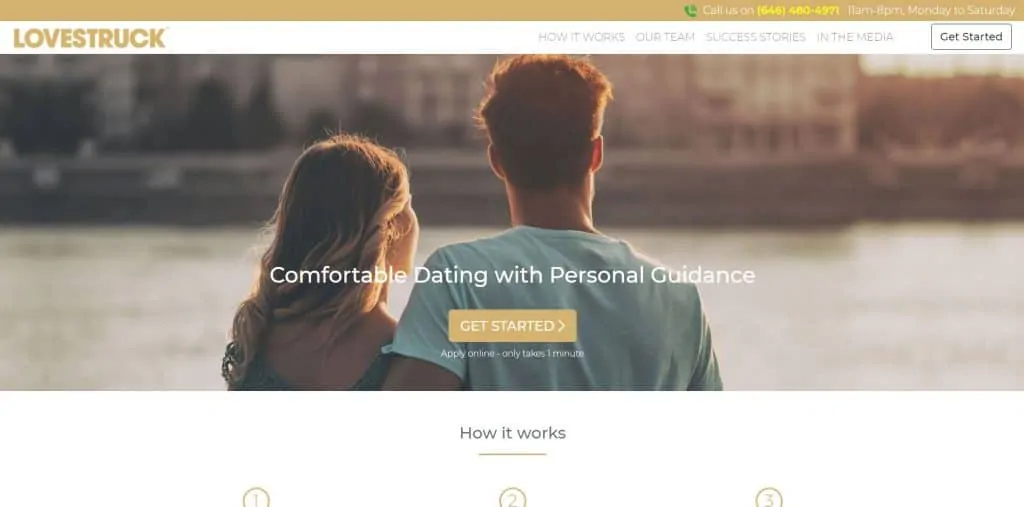 Features
Lovestruck is not a completely free dating site as its free version includes many basic features. This site is the one with the highest security and strongest verification system to avoid scams. To validate accounts, it requires you to share your social media accounts and several security questions. Once your account is validated, you can enjoy finding your match using this site.
The best thing is that this website is for everyone in the UK. No matter if you are a Jewish single, queer woman, educated single, or an ordinary adult person, it will benefit you. Queer women can find the casual daters in their category and others as per their preferences. This site offers complete freedom to everyone to find their potential matches or to set their first date.
It allows you to filter through thousands of profiles on the basis of different factors such as religion or hair color. Through this, its algorithms help you to find your mutual friends or a real-life partner without any difficulty.
Pros
Its interface is the simplest and easiest to use.
This site allows you to look up events that are designed exclusively for singles.
Through detailed search filters, it becomes easier to find a person of your choice.
All fake and scam accounts are designed to be deleted through its higher security systems.
You can enjoy all the basic features in its free version.
Cons
For video dates, you have to subscribe to its premium version.
This site is only limited to the people of the UK.
When it comes to uploading photos, you can't upload more than 8 photos.
When you upload photos, the quality of the photos is not so good.
The premium version is a bit costly for an ordinary person.
Paid vs. Free Membership Options
Its free version comes with basic features but paid version gives you complete access to its features. The cost of its premium version is as follows:
£

29.99 for one month

£

59.97 for three months

£

77.94 for six months
Click Here to Create Account with LoveStruck (Official Page).

Features
With a large community of about 4 million-plus users, this site is the best for you to find your match. It is our top pick for marrying and dating purposes because you will find a great number of rich, stabled, and serious people. There are very few teens but many well-established singles who are here to find their most compatible match. You can read a lot of success stories on this site regarding how people are benefitting from it.
Besides its rich community and success stories, this site offers the most friendly and easy-to-use platform. At this site, you can set up your preferences for your match and check the relevant results. To create greater ease for you, this site also has a dating app that you can easily access anytime from your mobile.
Pros
Millions of registered members to find your best match
It offers enormous opportunities to start your first dates with millionnaire
This site is well-known to reignite the missed connections for building long-term relationships.
It offers 24/7 customer service to its users
The website assures higher security and validates all the information regarding its users to assure a safe and private environment.
Cons
The ratio of men on this site is less than those of women.
You can't enjoy all its features with its free account.
To get more messages, you would have to interact more in its community
You can't send your first message without paying for the premium version
This site is not for teens but for adults.
Paid vs. Free Membership Options
The paid version of this site starts from $35 per month which allows you full access to all features. In contrast, you can make a partial search with a free account and can't send your first message with it. Additionally, you can't fully evaluate its user base due to the limitations on free membership accounts.
Click Here to Create Account with MillionaireMatch (Official Page).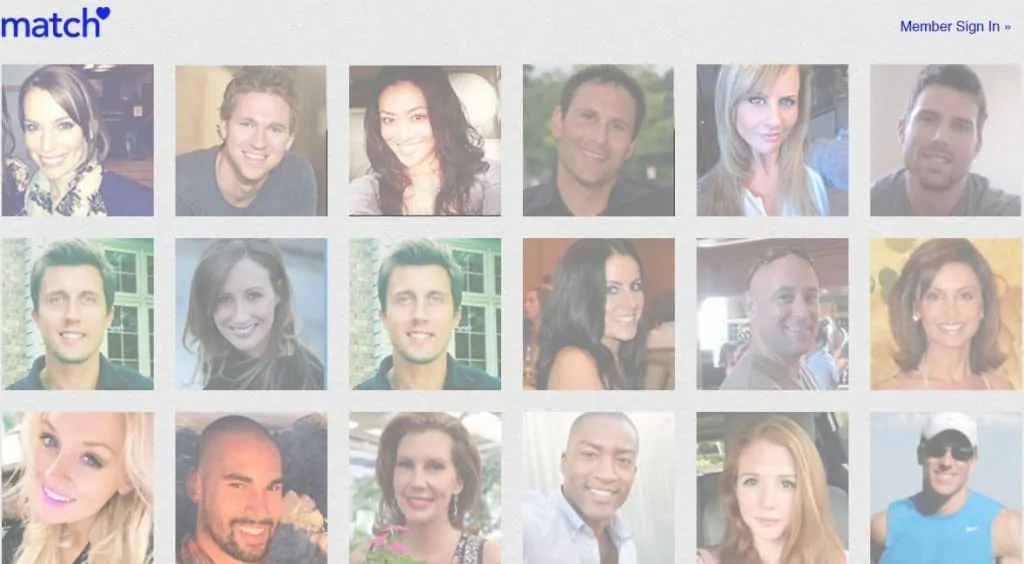 Features
When it comes to the most reliable and casual dating sites, match.com comes at the top of the list. The reason why this site is more reliable and popular among people is that it is the one where most marriages happen. Since its introduction in 1995, thousands of marriages occur over this platform. This is a very unusual thing for many other dating apps and sites where people are reluctant to build a long-term relationship.
The heart icon on the site allows you to search through numerous compatible profiles. When you are ready to search for your match, you can use various filters such as location, age, religion, etc. Another best feature of this site is that you can translate it into eight different languages. Not only this, but you can also access it from 25 different countries to explore approx. 15 million users per month.
Pros
The largest community with maximum success rate in building long-run relationships
The compatibility percentage is higher than other apps and sites
Daily updates and news regarding upcoming events to meet new singles
Easy to use infrastructure
Advanced search features to find your match
Cons
Messaging options are for premium accounts
You would also encounter many fake profiles
There are many inactive users as well who never respond
The free version lacks important features for initiating a conversation
This site lacks any personality test to scrutinize profiles.
Paid vs. Free Membership Options
Free membership options include searching through people's profiles and finding your matches through them. You can also get free updates and tips on how to build a long-term relationship. However, you have to move to the paid version to unlock all other features.
Its 3-months premium plan is available at $34.99/month while the 12-months premium plan is for $19.99/month.
Click Here to Create Account with Match (Official Page).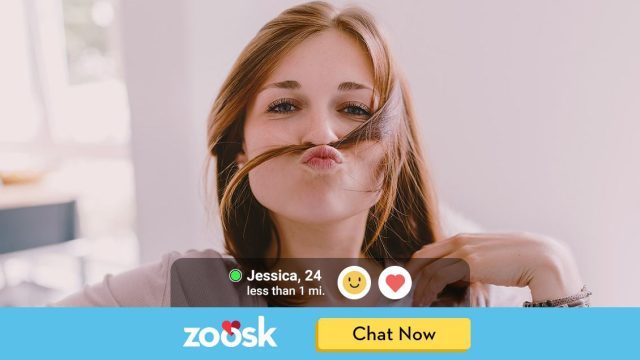 Features
With a rating of 4.7/5, Zoosk is famous for making meaningful connections. The most surprising fact about Zoosk is that people from over 80 countries are using this network. With such a large community, Zoosk makes it easier for you to find the person you want to spend life with. Zoosk is open for all types of people of all genders, ethnicity, and from all religions.
Being one of the top dating sites, it allows you to sign up totally free and approach dating features. However, this totally free account lacks many important features such as communication modes.
Pros
Zoosk allows every member to browse through profiles for free by using several filters.
It gives you the opportunity to talk to men and women in 80+ countries.
Its matchmaking algorithms show your profiles in accordance with your likes and preferences.
It won't require you to pass a personality test or any quiz to approach its premium members.
At Zoosk, you can easily find a good match to marry or build a long-term relationship due to its 40 million+ users.
Live customer support is available through calls and emails
Cons
Asks you to pay an extra fee for its premium version
Due to its largest user base, the chances of scams are also there.
Zoosk's offers and virtual gifts are sometimes very confusing
Although the fake profiles are designed to be deleted through its algorithms, you may still encounter fake accounts.
Paid vs. Free Membership Options
Zoosk's free membership is good in a way that it doesn't limit your profile's search. Not only search, but you are free to enjoy its range of basic features. However, its paid membership contains more fantastic features such as sending tons of messages.
Its paid membership contains two offers. One is to pay for 3 months which is approx $59.95 ($19.98 per month). The other option is to pay for 12 months which is about $99.99 or $8.33 per month.
Click Here to Create Account with Zoosk (Official Page).
Top 5 Best Dating Apps for Marriage
Just like the dating sites for marriage, there are some famous and reliable dating apps for marriage as well. These apps help you in finding your perfect match and engaging in long-run conversations from anywhere by using your phone. Instead of trying your luck at all the apps, stick to one of the best apps below. Create your account and find your potential life partner by using it. So, let's start!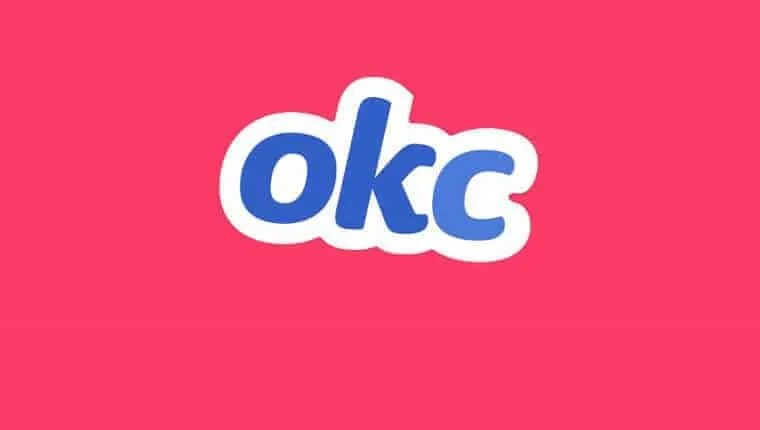 Features
OkCupid is a top online dating app that is the best among all due to its versatility and features. This dating app is not only available in the IOS version but also in Android and desktop versions. In this way, it attracts a large number of people but scrutinizes them through a test during sign-up.
For those seeking a long-term relationship, OkCupid is a reliable dating app with a simple interface. It involves a lengthy profile-building process that helps in finding the right match. Not only for men and women, but Okcupid services are available for everyone including LGBTQ members.
Pros
Unlike other dating apps, most of the features of this dating app are free to use.
The profiles include detailed information about the members
The genders are clearly identified and mentioned on the profiles.
It is the best online dating app for marriage or building long-term relationships with serious users.
OkCupid has tons of success stories.
You can send messages without even paying for the paid version.
Cons
It lacks the video chat feature
Due to the free chat option, you may receive plenty of messages from non-serious users.
The cost of membership is higher than other similar apps
Due to free registration, many people make fake accounts as well.
Paid vs. Free Membership Options
To get a competitive edge, you must choose paid options. A free account lacks advanced features while a paid one has more control of search profiles and so. You have to pay $19.99 monthly for a total of 6-months membership or $39.99 for a one-month membership.
Click Here to Create Account with OkCupid (Official Page).

Features
The Ashleymadison is a free dating app for women where 60 million-plus members are available for relationships. Such a large community allows you more freedom to choose a person of your choice out of a large crowd.
The most inspiring feature is that you can hide your photos and secret information from others. It allows you to show your information to only those whom you trust. In this way, this app assures higher protection and privacy of user data. Additionally, this app charges no fee to women and allows a 30-days free trial for men as well.
Pros
This site is easy to use with a good reputation
You can easily make your chat disappear to hide it from others
Higher security assures your data protection
It has several payment options for premium features
This app comes up with multiple communication tools.
Cons
Women are greater than men on this dating app
Most of the people are there for fun purposes
Fake accounts and scams also happen on ashleymadison.
There is no auto-matching feature but you have to lookup for your match by yourself
This app is free for women but very costly for men.
Paid vs. Free Membership Options
If you are a woman, you are lucky to use this online dating app for free. However, the men have to pay $49 per month to unlock all features and benefits.
Click Here to Create Account with Ashley Madison (Official Page).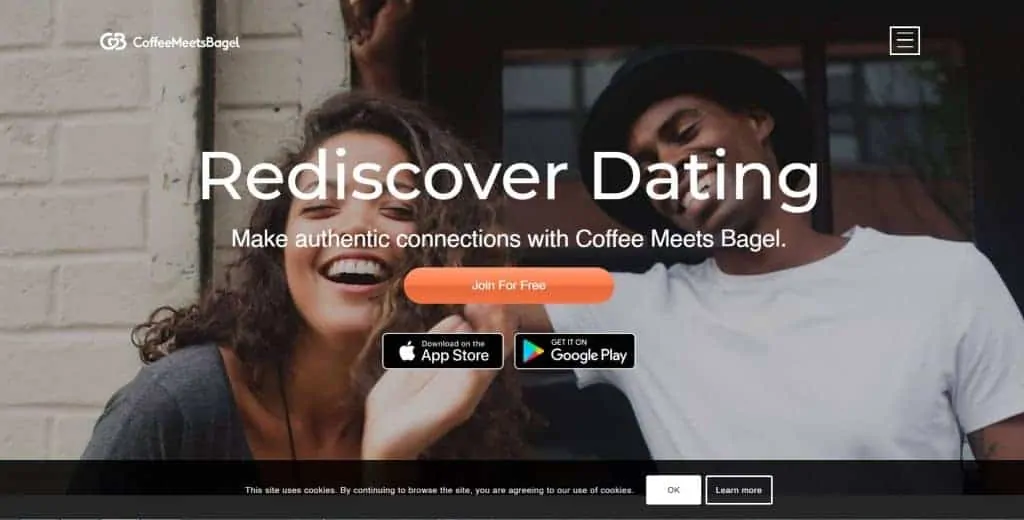 Features
Coffee meets bagel is one of the best and most famous online dating apps for both men and women. Just like you see in tv commercials, this app allows you to find your partner and live a happy life together. This app is compatible with both IOS and Android operating systems so anyone can use it.
The signup is not very long but requires many questions to answer. It also requires you to upload at least one photo for verification and to start online dating.
Pros
Custom matching features are available to help you find the best match
Unlike most apps, this app makes you focus on making lasting relationships
It shows you the daily best matches as per your preferences through its algorithms
It allows you to control the messages you get. Only accounts that you like can send you messages.
You can also control who can see your photos.
Cons
The chats expire after a certain amount of time
This app lacks the video chat feature
You have a limited choice each day
Due to a younger-aged crowd, this app is not appropriate for elderly
There are more women than men to Coffeemeetsbagel.
Paid vs. Free Membership Options
You can initiate your first date with a free account but you would have to pay to get complete access. The full features are available to cherish by having a premium account at a cost of $19.99/month. However, both of the paid and free options lack video chat but your can only call or text.
Click Here to Create Account with CoffeeMeetsBagel (Official Page).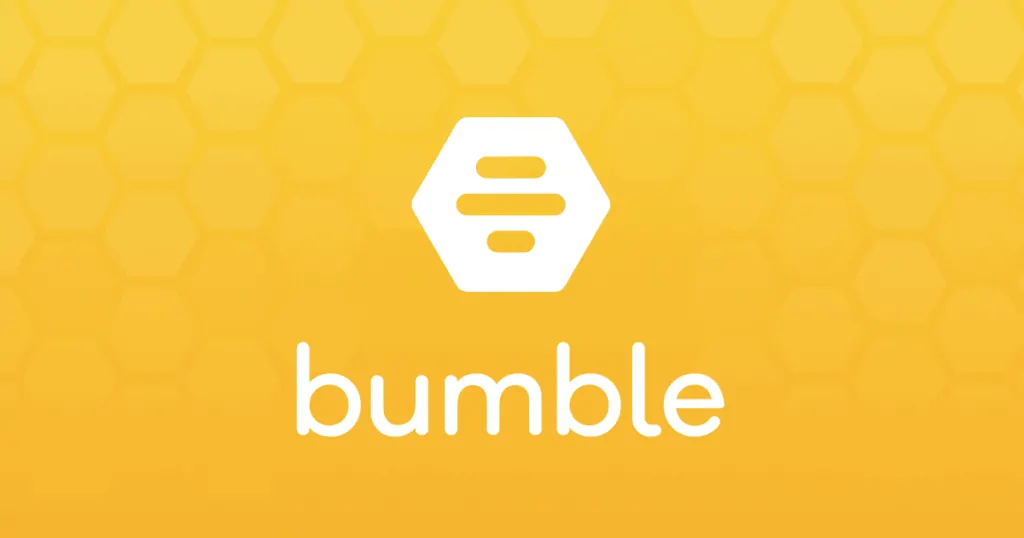 Features
Bumble is the top dating app in the U.S. that is well-known for making lasting relationships. It requires you to add your details as well as link social media accounts and photos. After verification of accounts, people can start using it either for free or buy a paid version for extra features such as video chat.
Pros
Comes with high-end privacy and security
Interactive interface with easy to use features
The option for video chat is available at Bumble
Unlike other dating apps, the percentage of males is slightly greater than women.
You can easily and quickly connect your social media accounts to bumble.
Cons
You can't write a bio greater than 300 words in length.
If you are a man, you can't initiate a chat by sending a message first.
A man can't see a woman's photos and detailed information until she likes his profile or allows him.
The chat disappears from the daily chat feature when you don't get a response for 24 hours.
Paid vs. Free Membership Options
The free membership options include searching, contacting, and communicating with others without paying anything. However, auto-matching and rematching features are available with paid membership options. You can use a trial version for one week but have to pay $24.99 per month after that to continue.
Click Here to Create Account with Bumble (Official Page).

Features
Being from the same company as bumble, Tinder also comes up with a video chat feature. Tinder comes with the most up-to-date features such as location-based suggestions or calendar integration. It also allows you to use a wide range of filters to search profiles and find your match. Moreover, this app also allows you to block unwanted users and enjoy offline access to your account.
Pros
Extensive profile searched through filters
A live video chat option is available
Swiping feature among profiles is fantastic
Many basic features are free to use
Calendar integration to mark and remember important events
Cons
You can't use it without having a Facebook account
Hookups are more common on tinder than lasting relationships
Free accounts have a limited number of swipes per day
Scammers may approach you here
Paid vs. Free Membership Options
Most of the features such as profiles swipes are available in free accounts. However, you have to buy paid options to unlock all features at $19.99/month.
Click Here to Create Account with Tinder (Official Page).
5 Factors to Consider When Using a Dating Site for Marriage Purposes
As there are many scam stories on online dating sites, you need to be careful while using them for marriage purposes. Here are the following 5 factors that would help you in identifying if a dating site is reliable for marriage purposes or not.
1. Type/nature of the site
The type or nature of the site plays a crucial role in finding either short-term or long-term relationships. The best dating site is the one that claims to build serious relationships for the long term instead of solely dating.
In contrast, an online dating site would only be reliable for casual dating if it connects people just for fun. Therefore, make sure to evaluate the nature of the site before you attempt to find your marriage partner there.
2. People Reviews
Another amazing way to evaluate a dating site for marriage purposes is to check its people's reviews. Read the real reviews of its users and observe their feedback. Evaluate the experience they are having with a particular dating site.
If the majority of the people are having a positive experience in building long-run relationships, you should consider it. It means that the people on this site are reliable and good for making partners for years.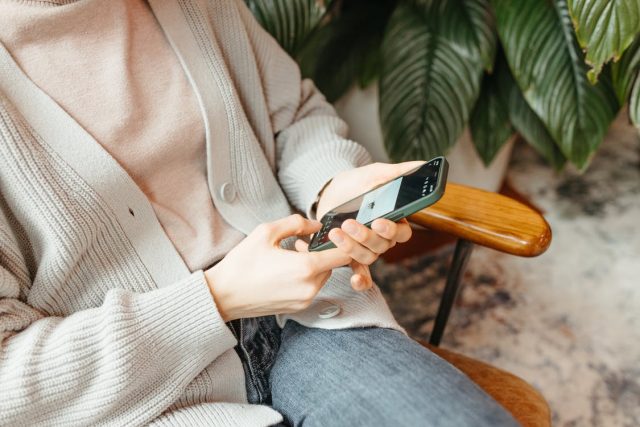 3. User-base
Another important factor to consider is to see the user base of a particular website. If most users of an app/site are not from fake profiles, it means that it is a reliable one. In contrast, if you see a site with millions of users who frequently send creepy messages, beware of it.
A site with limited but quality users is better than an ambiguous site with two million users for casual relationships.
4. Security
Similarly, it is highly recommended to only choose a dating site that has high-security standards. For example, never choose a site to find your dating partner where accounts are not verified.
To find compatible matches, it is crucial to choose dating sites with high security and privacy. Most online dating sites offer a free version for basic users with less security but a premium version for verified/premium members. Make sure to see if your dating partner's account is verified and a real one without fake information.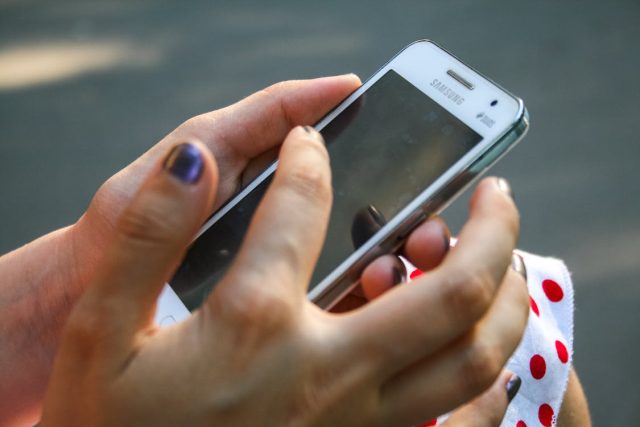 5. Detailed user portfolio
For a successful partnership, another factor to consider is the detailed user portfolio. Best dating sites for marriage offer detailed user portfolios to their members. By having complete details about another person, you can evaluate if he would be your perfect match or not.
Things to Know if Finding a Partner for Marriage
From the first day, keep in mind that marriage is not a fun game but a serious relationship. If you want to build up a successful and long-term relationship with someone, don't go for casual hookups. Instead, you need to be very clear from the start. Make sure you clearly communicate your intentions with your potential partner.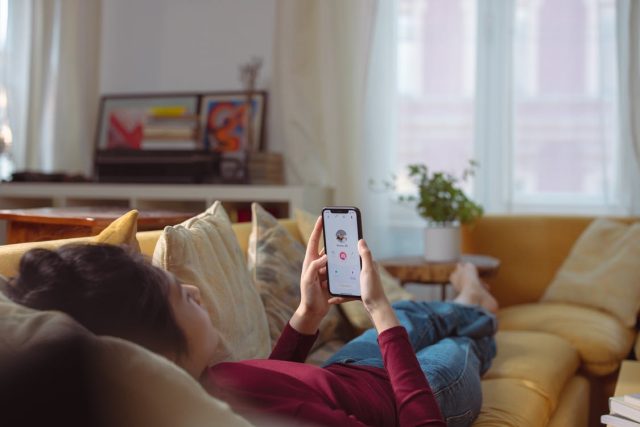 When everything is clear in a relationship from the start, it prospers and flourishes over the course of years. However, don't tell him in the first place that you want to marry him. Instead, give your relationship some time. Many online daters at most dating apps and dating websites are only interested in romantic connections without marriages.
Therefore, make sure to find the right person from the dating pool while using a dating app or website. Let things progress slowly but be very clear in your words. Observe the red flags and propose to him/her for marriage when you feel that it's the right time to do so.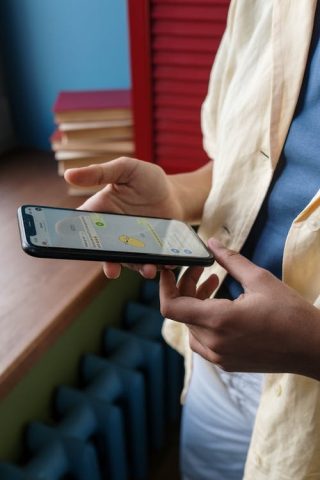 Verdict
Although there are tons of dating sites and apps available, it's important to choose the right one for lasting relationships. The ones discussed above are famous for their credibility and reliability in finding the best matches.
While going through a user profile on any site/app, evaluate his past love life, basic preferences, diet preferences, and past dating experience. See if he was a one-night stand on his first dates or was a marriage-minded person. Before you start chatting, make sure you have all the information about him. Use chat rooms if necessary. These simple tips would help you in having a lasting relationship with the right person.
Like this Article? Subscribe to Our Feed!
Ruth is a life coach who specialises in finance, relationships and career development. Outside work, she loves writing novels and guides for personal development.