7 Best Stock Investing and Trading Podcasts in 2023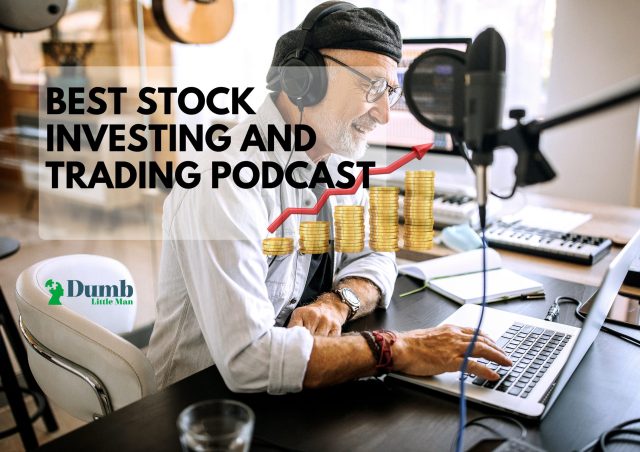 Want to jump straight to the answer? The best Stock Brokers are Tradestation and Tradier
The #1 Stocks and Forex Trading Course is Asia Forex Mentor
The stock market can still be used whether you are starting as an online trader or an experienced investor. You need to keep yourself updated with the constantly changing trends and market updates as everything keeps evolving at a fast pace. The best way to keep yourself educated is by reading the latest books by expert traders or listening to valuable podcasts.
To increase your investing knowledge, it's best to learn from financial experts. By listening to podcasts, you cannot only stay updated on market-moving news, but also you can get all this information without spending a single penny. But what podcasts are the best to listen to? Which podcasts can give you quality investment advice and help you make money?
We have compiled a list of the best stock market podcasts to help you make the right decision. From advanced tools and techniques to fundamental market analysis, they will surely fit your needs.
7 Best Stock Investing advice or Trading Podcasts
In our top stock investing podcasts, we have picked the top shows that feature commentary from well-reputed names like Bill Gates, Warren Buffett, and Howard Marks. These shows break down the billionairess investment strategies and offer the most fun and engaging sessions to learn investing and making a great portfolio.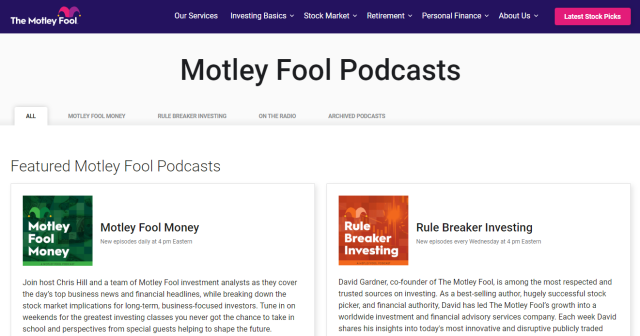 Motley Fool Money is the way to go if you are looking for the best investing podcasts with utmost fun and engaging sessions. It is hosted by Chris Hill, a well-known financial expert who has co-created several investing-related shows.
The program has almost 700 segments. In addition, a group of Motley Fool investing professional financial experts with Chris Hill each week discusses the latest accounting and business leaders' stories.
Additionally, the group analyses the financial markets for young and experienced investors and speaks to best-selling writers and subject matter industry experts. It looks at the stocks on its screen. Moreover, they also cover the latest headlines and turn the topics into the best investment advice you may not find elsewhere.
Motley Fool is the best show if you are looking for out-of-the-box investment ideas. However, for better understanding, you should have some basic knowledge of investing and have started your investing. Otherwise, you can get real-life insights about the stock market and business by listening to this podcast.
#2. We Study Billionaires led by: Stig Brodersen

It should be unsurprising, given the series title, that it profiles millionaires for you. We Study Billionaires is a stock market podcast led by co-hosts Trey Lockerbie and Stig Brodersen and has been a part of the investor's podcast network for a while.
In this podcast show, Brodersen and Lockerbie pay close attention to the content released by the billionaires. It includes articles, blogs, books, and more, and by pulling the content, they talk about it in a fun and quirky way to engage their audience.
The reason behind the popularity of this show is the appearance of Howard Marks, Bill Gates, and Warren Buffett. You can get a glimpse of how famous financial personalities like Bill Gates invest in making a fortune. Also, this show has total downloads of 85 million until now, and it is rising quickly.
Both show hosts are pretty popular as Brodersen has worked on several top-selling books. On the other hand, Lockerbie is an entrepreneur and modern investor. They are well-versed in technical as well as fundamental investment analysis. This show subsequently assists you in comprehending how you might utilize such stock analysis and stock market tactics in your personal finance.
#3. The Memo by Howard Marks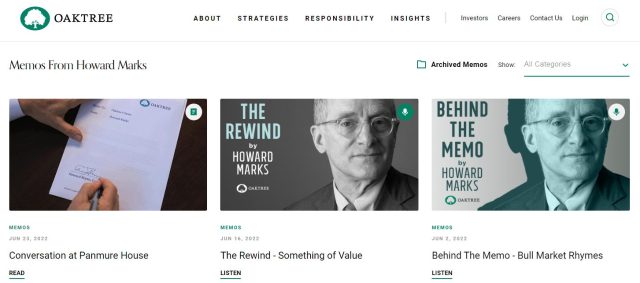 Oaktree Co-Chairman Howard Marks released his first message to investors on Oct 12, 1990, since he has frequently published memoranda representing his perspective on the state of the investing podcast industry and overall business ideas.
He is a top investor in the market and the founder of Capital management (Hedge Fund) with an investment portfolio of $164 billion.
Mark is not producing podcasts quite frequently, but when he publishes ones, they are worth it. His deep insights make you think of whole new ways of investing. Moreover, he shares insights on stock market news, investing tips, macroeconomic events, and more.
You should not miss this podcast to stay updated on specific market trends and stock investing tips. The most recent memos from Howard, issued concurrently with or immediately after their episode release date is announced, will be heard upon that podcast.
#4. Invest like the Best with Patrick O'Shaughnessy

Patrick O'Shaughnessy is the presenter of Invest Like the Best and a top Wall Street professional. In addition to being the general manager of Positive Sum and the President of O'Shaughnessy Asset Management, Patrick is also the co-founder & chairperson of Colossus.
Patrick invites investors and entrepreneurs to talk about their investment plans, market state, and concepts that help his audience with better investment plans. You may also hear him talking about specific books to provide insights into the company's leadership.
This program examines individuals' theories, practices, and life experiences to provide you with a good time and, especially crucially, financial investment advice. Listeners are educated by various views in the financial industry included in each issue, and you're learning not just from Patrick but from his guests too!
#5. The Bad Crypto Podcast network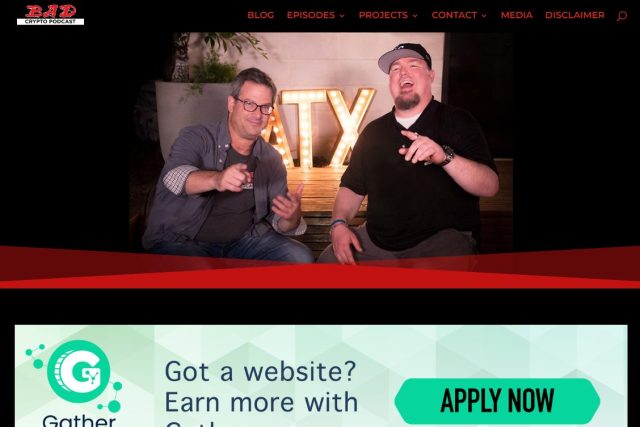 Despite its moniker, this is one of the best investing podcasts. Joel and Travis mostly talk about the most recent developments in the world of cryptocurrencies, particularly scandals and collapses, and their banter is hard to ignore. The visitors are informed and provide a lot of fascinating perspectives on many topics.
In this investing podcast, you may learn about the cryptos like BTC, Ether, and the less-known crypto coins. In addition, you can learn about market news, financial insights, and the familiar environment in the crypto space.
In addition to investment news, TBCP mainly covers forecasts and stock price hunch. Therefore, expect no financial independence advice, although credible facts and past trends support their discussion topics.
If you are into crypto assets, this podcast is the best as you can quickly learn about crypto trading and risk management effectively during crypto trading.
#6. The Real Estate Investing Podcast

This show is one of the longest-running and most successful shows that became well-known in the property investor's podcast network. He speaks with real estate entrepreneurs from various investment decision specialties to inform listeners about their real estate investment strategies if they are starting or trying to build and expand their company.
Knowing from an experienced person who has experienced it all seems to have some merit. Somebody who has accomplished everything you desire to achieve and much more, enabling you to avoid making mistakes yourself by learning from their experiences.
Nevertheless, there also is merit in following someone else's learning process. This also serves as inspiration and demonstrates to you, as viewers, how you can accomplish the same thing while getting real-time data. If you are a real estate investor, this podcast is a must.
#7. Money for the Rest of Us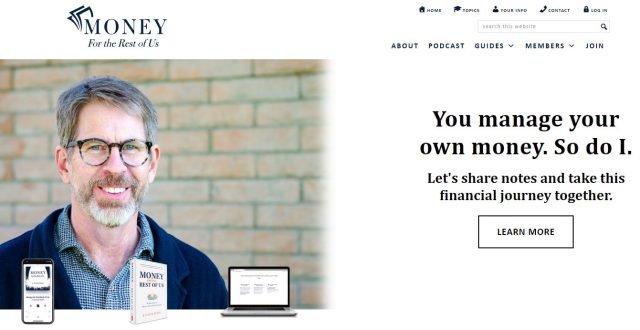 Investing can be confusing, and sometimes just listening to experts in their personal jargon is not enough. That's where David Stein's 'Money for the rest of us' comes in. David is an investing and personal finance expert with exceptional knowledge of complex trading complexities. The best part is that he knows what he is talking about in his podcasts.
David has devoted the last 20 years to educating people and organizations about investing basics and financial literacy in plain language. He is now imparting this investing knowledge to us. His podcast features easy-to-understand financial tips, and you will be compelled to listen to him.
J. David Stein takes a seat, so it's just the two of you during each session. First, he takes you via some fundamental and intermediate concepts related to investing podcasts and studies exchange-traded funds management.
If you are looking forward to learning how to achieve financial freedom, then this show is a must.  David uses a lot of tales and analogies in this program, tying them to commonplace activities or experiences, making it simple to grasp and comprehend.
How we Select the Best Investing and Trading Podcasts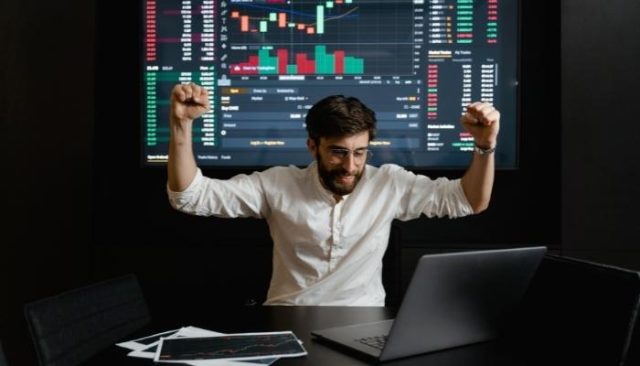 We positioned each investing podcast depending on several metrics. Also, our principal focus was on shows that are highly engaging and entertaining shows to keep the content easy to understand, even for a beginner investor. We selected the top 7 regarding the target audience, the issues they address, the presenters' backgrounds, and the program forms.
Data and research
The ability of an excellent financial podcast to convey investing insights and research depends on its host. Some are more technically inclined than others, making it easy for them to explain complex data in a fun and engaging way. Whether it's the latest data and research from a specific industry or an overview of what's happening in the world of finance, financial podcast hosts need to be able to convey how important these facts are.
Entertainment
Finance can be tedious, so we would rather listen to a financial podcast than read a full report. Good hosts can make content entertaining without dumbing it down while ensuring they keep their audiences engaged. Regarding the best financial podcasts, we're looking for hosts who can keep us entertained while we learn a thing or two about money.
Easy to Understand Content
You don't need to master finance to use these audio programs, although we'd love it if you did. That's why the best financial podcasts aren't so technical or complicated that they intimidate but easy enough for anyone to understand. We're looking for simple, easy-to-understand podcasts that focus on the overall story and not just the technical details.
Success Stories
Good hosts of financial podcasts want to inspire their listeners. There's nothing wrong with learning from someone else's experience because it can help you make better decisions when you are ready to invest. Many finance podcasts have success stories, and even programs like CNN Money have had their fair share of success stories in their podcasts.
Educational Value
If you'd like to learn something new, you will want a financial investing podcast that can teach you something new. Most of the best financial podcasts are designed to teach and help you become a better investor. With most of the best financial podcasts focusing on things like investing and trading, you can learn a lot of helpful information to help you achieve your goals.
Host Background
The background of a good host can be beneficial when it comes to selecting the best financial podcast. A great host will be able to help you develop a greater understanding of the issues and topics they discuss without sounding like they are talking down to you. Therefore, it's essential to discover a podcast that has a good host who can offer insightful commentary.
Best Stock and Forex Trading Course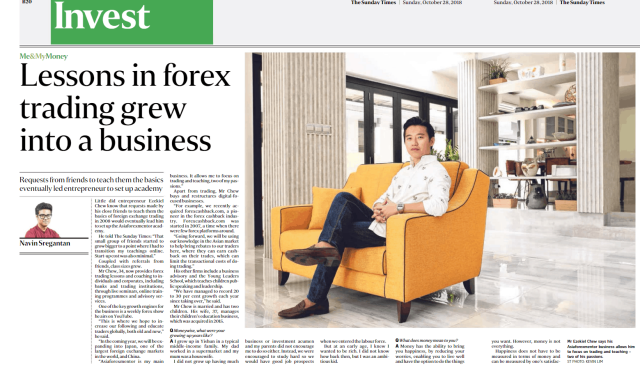 Asia Forex Mentor offers the best forex trading education in Asia. The course is set up so that you can earn money while learning. You'll be able to trade forex profitably with a skilled trader's help. In Singapore and other sites worldwide, tens of thousands of people from the United States, the United Kingdom, and other Asian countries have been taught.
Ezekiel Chew's teaching method is founded on the principle of return on investment, which states that if you invest $1, you will gain $3. It's not about zany strategies or elaborate procedures. Professional traders and financial organizations use his authorized system. He is the driving force behind the growth of various companies, including DBP, the Philippines' second-largest state-owned corporation.
Due to his strategy's effectiveness, many full-time traders have joined the program with little to no prior trading experience and emerged successful.
Best Stock Brokers
Conclusion: Best Stock Investing podcast or Trading Podcasts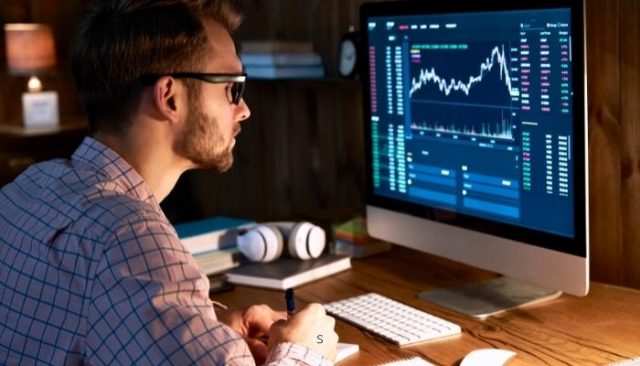 The best seven financial podcasts were ranked and divided into categories. It ranges from those that required the first and most insider and financial investments to those that were the most approachable and straightforward for novices. Whatever your degree of experience, get in and build on top physically and financially — by working your way down.
Those who already have mutual funds invested in stocks should stay current on financial news, financial headlines, and economic news and comprehend what it can signify for your financial situation. These podcasts from the wall street journal provide context and explanation for the information you have to know outside statistics to gain insights.
Best Stock Investing podcast or Trading Podcasts FAQs
Do Investing Podcasts Constitute Personal Financial Advice?
No, the podcast is non-traditional, non-certified personal financial advice. The podcast is only a source of subjective opinion, and they don't provide individual guidance for a good reason.
However, engaging with the press, starting a podcast, and establishing a professional network can be beneficial. Those best-investing podcasts for money managers address a variety of monetary subjects, such as personal finance techniques, advertising for exchange-traded funds managers, and how average investor advisors may create a more varied financial business.
Why should I listen to Investing Podcasts?
Podcasts are a great way to network with professionals while giving you the time and flexibility to learn at your own pace. There are many useful investing podcasts on financial topics, from blog posts to interviews, and you can listen to them on the move or at home.
Since they are handy, best-investing podcasts are becoming increasingly popular. You may pick stuff that suits your time constraints, interests you, and hosts who speak to you.