Sproutt Life Insurance Reviews: Insurance Coverage, Pros & Cons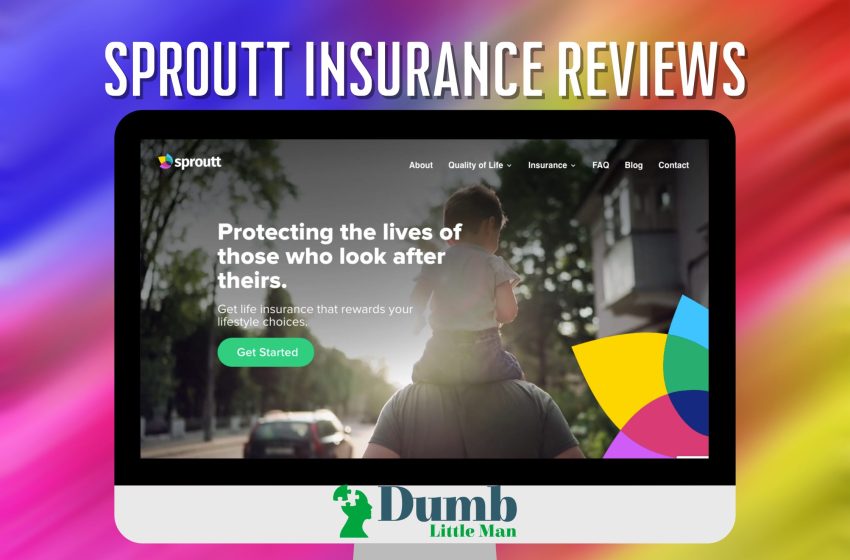 Sproutt uses advanced software to assist you in finding the best insurance provider. Sproutt, one of the fastest-growing life insurance platforms, uses insurtech to offer Sproutt Fast-approved life insurance. You can obtain an instant-issue plan in about 10 minutes after filling in the application and choosing your coverage amount. For eligible applicants, there is no need for a medical test.
This is an entirely online procedure. You may either seek guidance from an experienced Sproutt adviser or finish your coverage purchase yourself. Moreover, it works with AIG, SBLI, Principal, and Sagicor Life, among other best life insurance companies.
The Quality of Life Index is powered by the company's Guided Artificial Intelligence Assessment (GAIA) technology. The platform assesses your lifestyle and provides customized recommendations to assist you in leading a healthy life. Let us know more through this Sproutt life insurance review.
What is Sproutt Life Insurance Company?

Sproutt is a simplified marketplace that lets you choose a top-rated insurance provider that fits your needs, budget, and aspirations. It's similar to Kayak.com, the only difference is for life insurance, and it has some excellent features tailored for young, healthy individuals.
What are the Types of Insurance Offered by Sproutt Life?
Sproutt is an insurance aggregator that works with several top-rated providers to provide various life insurance products.
Term life insurance
It provides coverage for a set length of time and a defined set of conditions. If your need for insurance coverage will vanish at some point, term insurance makes sense. This might be when you have paid off or when your kids graduate from college. Term life insurance coverage can last anywhere from five to thirty years.
A temporary policy can sometimes be transformed into a permanent life insurance policy. It offers the most coverage for the lowest initial cost, making it an ideal alternative for those on a limited budget.
Permanent Life Insurance
It provides lifetime protection and the opportunity to cash in value on a tax-deferred basis. This cash account might help you augment your retirement income or get out of financial trouble. However, the initial premiums are greater than those of term insurance with the same face value.
Whole life, universal life, variable life, and variable universal life are the four types of permanent life insurance.
No-exam Life Insurance
A medical exam is not required for no-exam life insurance. Typically, coverage is restricted to $500,000 or $1 million. Because there is minimal to no underwriting, approval is quick and painless.
How does Sproutt Life Insurance Policy work?

Sproutt is an online insurance broker. Their purpose is to match you with the proper life insurance provider, primarily using their "Quality of Life Index" evaluation. They have professional insurance experts available to help if this evaluation cannot match you with the proper insurance provider. The QL Index is a Sproutt-developed algorithm that their collaborative partners can't employ independently. While a good score usually suggests you'll be able to get cheaper coverage, this isn't always the case.
Sproutt sells both insurance that doesn't need a medical checkup and those that do. For the most part, life insurance policies that involve medical underwriting are less expensive for healthy people.
Life insurance policies can be acquired both online or through a human advisor. When you use Sproutt, you will pay the same fee as going to the insurance provider directly.
Click Here to Get Started With Sproutt Life Insurance.
What is the Coverage of Sproutt Life Insurance?

When you go to Sproutt to buy life insurance online, you'll start by choosing the amount of coverage and the number of years you want after completing a few simple questions about your income and debt. This aids Sproutt in determining the amount of life insurance that is most appropriate for you.
Amounts of Coverage
When it comes to life insurance, it measures the coverage by the face amount of the life insurance policy, often known as the death benefit or face value. This is a fixed amount of money (e.g., $500,000, $1,000,000) that a life insurance provider pays to a particular person at a specific time.
When applying for Sproutt insurance, policy owners have the option of selecting the amount of coverage — or death benefit — they wish the policy to offer, up to a particular maximum. The more coverage customers choose, the higher the cost of the policy.
Sproutt Life Insurance Requirement?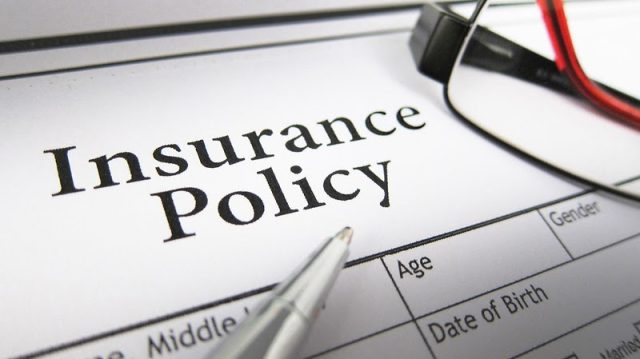 On Sproutt, getting a simple life insurance quote can be faster than getting a vehicle insurance quote.
Following the easy-to-miss GET STARTED button, you will be guided through a brief series of demographic, financial, and health-related questions provided in a simple, easy-to-use layout.
Once you have filled in the essentials, Sproutt will offer you an estimate of how much life insurance you can afford.
When you choose a coverage package, you need to fill in your living habits, driving record, criminal record, medical history, vacation plans, and more.
Finally, Sproutt will recommend one plan that they believe is the best fit for your choices, budget, and way of life. There's also a button for browsing more options, which can number in the hundreds.
How to Apply for Sproutt Life Insurance?
You may apply for a term life insurance policy online if you need one. It takes around 10 minutes to finish the application, which comprises 20 straightforward questions.
The following information you may need to fill in:
Personal information and contact info
Annual earnings
Number of dependents
Your way of life, including whether or not you have any dangerous hobbies,
Basic medical information
Violations on the road
Convictions for felonies
After that, the algorithm suggests the best sort of coverage for you and provides estimates from several different life insurance providers. You may change your coverage and pricing whenever you choose. You can move on to the next phase of the application after you're satisfied.
You will need to speak with a representative if you're looking for a permanent or simplified issue policy.
Click Here to Get Started With Sproutt Life Insurance.
How much does Sproutt Life Insurance Cost?

Premiums can range from $10 to $90 each month, based on three factors: your preconditions, your term, and the quantity of coverage you want.
Your preconditions and lifestyle, for starters, might have a significant influence on your premium. If you are a chain smoker with a heart issue, your risk profile will be higher than that of a passive person. Your premiums will be influenced by your criminal past, driving record, and medical issues.
The second point to consider is your phrase. You have probably heard of "term life insurance," which implies that you will pay a predetermined premium for assured benefits and coverage for a specific period of time. Whole life insurance, on the other hand, has no expiration date. Sproutt provides durations ranging from 10 to 30 years in five-year increments, with monthly premiums increasing as the term length increases.
Finally, there's your coverage amount, which is the amount your dependents will be able to receive if you pass away. In general, insurance policies range from $50,000 to $3 million in value.
Who is Sproutt Life Insurance Best For?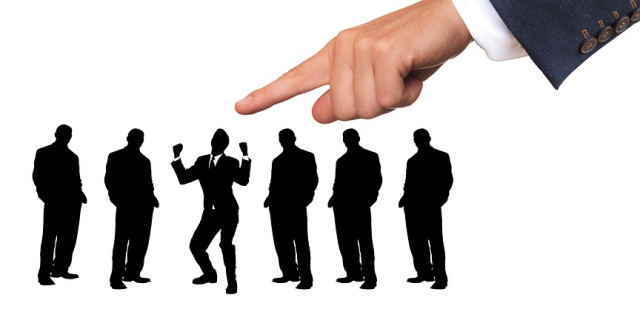 People Who Are Unhealthy
Sproutt's innovative way of evaluating your circumstances before offering you life insurance quotes has the potential to save a lot of time and money, particularly for those with a less-than-perfect medical history. If you score one or two on Sproutt's QL Index, it's a good indicator that you won't be able to acquire top life insurance premiums unless you make some lifestyle adjustments to minimize a few risk factors.
This is significant since many of the other alternatives in the life insurance provider marketplace focus on finding the healthiest people to give the greatest pricing.
People Above the Age of 45
The algorithms used by Sproutt are geared toward young, first-time insurance customers. If you're over 45, shopping directly from a supplier may save you time and money.
Want Easy and Quick Access
People who want to get life insurance quickly and easily might choose Sproutt. Individuals who decide to get life insurance without taking a medical exam can also profit from partnering with organizations like Sproutt.
Sproutt Life Insurance Pros and Cons
👍 PROS
► If you're in good health, the platform can help you qualify for insurance plans that don't require time-consuming, as it has no medical exam life insurance.


► Whether you buy insurance or not, Sproutt's unique QL Index quiz can help you enhance your quality of life.


► There are real, licensed insurance advisors available too.
👎 CONS
► Sproutt has less-than-subtle banners all over the place, advising that sick individuals will not receive the most incredible deals in the marketplace.


► Sproutt works with a few dozen well-known life insurance firms, ranging from Symetra to SBLI, but not all of them, so the astute may wish to utilize different aggregators to discover the best rate.


► Sproutt does not provide the 2-year plans that several rivals do, which are handy for filling in the gaps between employer-sponsored policies at a low cost.
Click Here to Get Started With Sproutt Life Insurance.
Sproutt Compare to other Life Insurance Companies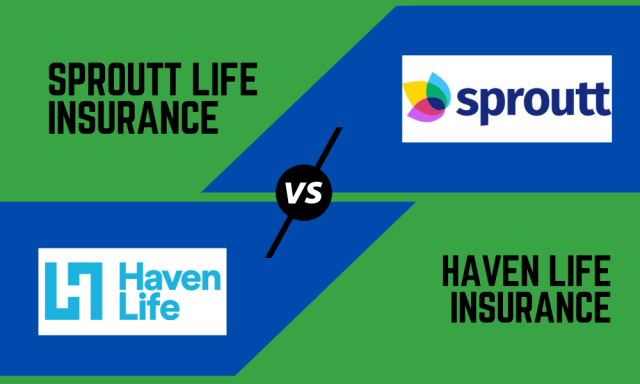 Both these insurance companies sell life insurance. And what stands out for both is the way you can fill out an application online and, if accepted, purchase coverage digitally in a wink. They both also have no exam life insurance.
Sproutt is a life insurance broker that works with several top-rated providers to provide a variety of life insurance alternatives. It employs technology to make purchasing life insurance for young, healthy people quick and straightforward. Suppose you're elderly or your basic health history makes purchasing insurance more challenging. In that case, Sproutt provides expert advisers, and you don't have to pay them a commission to assist you in finding the best policy for your circumstances. On the other hand, Haven life insurance won't provide you with multiple options and does not give policies to older adults over the age of 64.
Moreover, Haven's policies might be expensive and inadequate for your needs, depending on your demands. On the other hand, Sproutt, using their "Quality of Life Index" evaluation, can direct you to the best life insurance carrier without any additional cost. They also have professional insurance experts available to help you.
>> Full Article Review: Haven Life Insurance Reviews: Insurance Coverage, Features, Pros & Cons
Sproutt Life Insurance vs. New York Life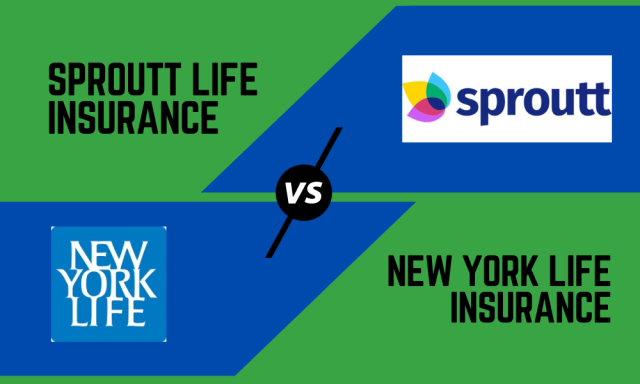 New York Life's whole life insurance policies offer long-term protection; however, they are not particularly good if you want instant online policies. It is a long drawn process to get their insurance policies, whereas, Sproutt is an online networking site where one can find the perfect policy within 10 minutes.
Also, on Sproutt if you are older or have an unfavorable medical history, you have the facility to take expert advice through a human interface, but with New York Life, you cannot see the policies unless and until you talk to an insurance advisor.
>> Full Article Review: New York Life Insurance Reviews: Is New York Life a Great Company?
Sproutt Life Insurance vs. State Farm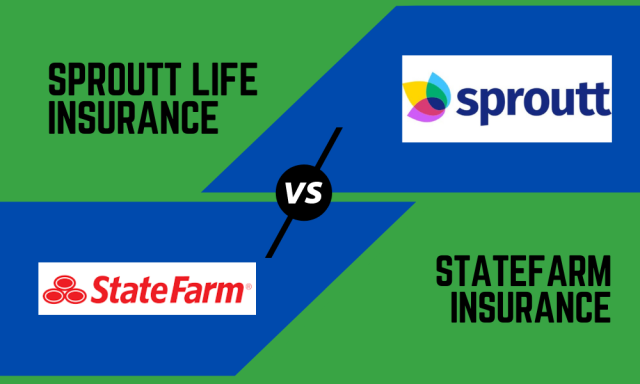 StateFarm Life Insurance, founded in 1922, is a traditional life insurance company that is not licensed in certain states like MA, NY, or WI. Moreover, if you intend to buy their policies, you cannot do it online and will need to contact an agent to get a quote for the term insurance.
On the other hand, Sproutt is a broker insurance site where policies can be chosen within a matter of minutes, and also it is valid in all the states.
>> Full Article Review: StateFarm Car Insurance Reviews: Insurance Offers, Features, Cost, Pros & Cons
Final Verdict
The bottom line is that Sproutt is not a provider of insurance; instead, the portal connects you with the best low-cost insurance carriers to get coverage that fits your needs. After reviewing Sproutt life insurance, we definitely recommend it.
Sproutt wants to make life insurance more approachable. You can learn more and compare prices at Sproutt.com. If you want assistance in receiving a quotation, customer service specialists are available to assist you.
Sproutt Life Insurance FAQs
How is Sproutt different from the rest?
Sproutt helps consumers choose the insurance coverage that fits their lifestyle, tastes, and needs at Sproutt. It maps a wide range of insurance products and firms using a combination of technology and human touch, allowing for a seamless, transparent, and optimum manner of matching customers with the insurance coverage that best suits their needs.
Is Sproutt affiliated with any insurance companies?
No. Sproutt is an unaffiliated broker. They don't work for any insurance companies; instead, they serve their clients. They have access to a wide range of life insurance providers and regularly examine and rank the best life insurance companies and policies without any bias or hidden goal.
How does Sproutt choose and rate insurance companies?
Sproutt assesses and reviews a wide range of life insurance providers regularly. Financial strength, competitive pricing, product suite, ease of the process, and customer ratings are all factors that went into this decision. Their readers and consumers may use this ranking to compare products from other life insurance firms.
Click Here to Get Started With Sproutt Life Insurance.
Like this Article? Subscribe to Our Feed!
John is an avid researcher and is deeply passionate about health and finance. When he's not working, he writes research and review articles by doing a thorough analysis on the products based on personal experience, user reviews and feedbacks from forums, quora, reddit, trustpilot amongst others.