Top 7 Best Dating Apps for College Students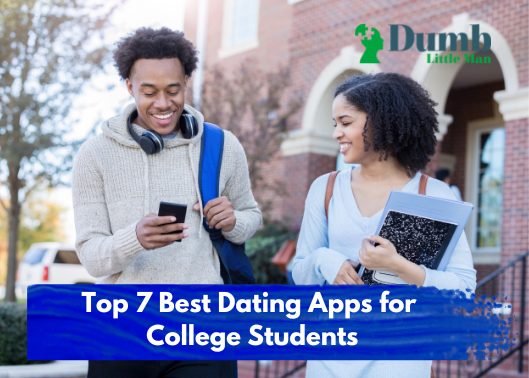 One of the most rewarding yet stressful periods of adulthood is college life. People get to experience freedom and adult life during adolescence. Undoubtedly, there are pros and cons to this freedom too. Due to hectic class schedules and study stress, students dating lives become a little dull.
It is nothing like Hollywood movies that includes booze, chips, and fancy dates. In reality, college life is not anything like shown in the movies. College students spend most of their time studying and attending classes. The busy schedule makes dating during college days makes a challenge. No worries, we have come up with a solution for you.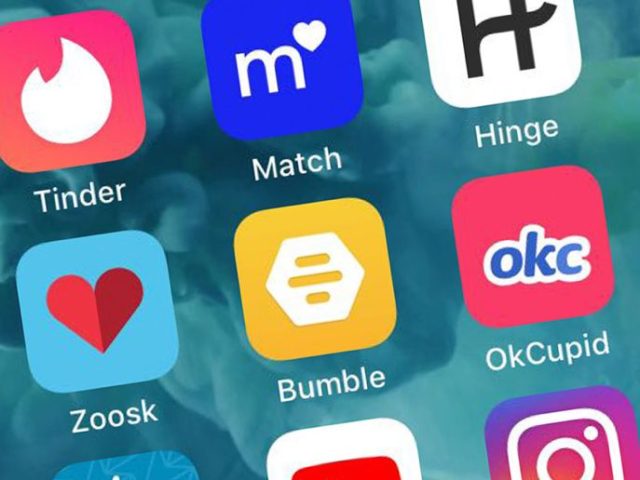 If you haven't met someone on campus yet. All you have to do now is broaden your search to include a location where other people looking for romance congregate. No matter whether you live in a rural college town or an elite one, there is a dating app available for you. Let's look at the best seven online dating apps, whether you're searching for a short-term or long-term relationship.
| RECOMMENDED DATING SITE | REVIEW | VISIT |
| --- | --- | --- |
| | #1 Dating Site. Largest active member base at 16 million. Free to try! | |
| | An innovative new matchmaking service designed for sophisticated and ambitious professionals of all ages in the US. ! Free to Try! | |
Best 7 Dating Apps for College Students: Our Top Picks
Tinder is one of the most popular and best online dating apps for college students, with more than 57 million members worldwide. Since its launch in 2012, its consistently helped people find the perfect match. The interface is pretty simple. If a user is interested in someone, just right swipe the photo and left swipe if they are uninterested. Signing up is simple, requiring only a phone number, password, and email address, making it a quick and painless process.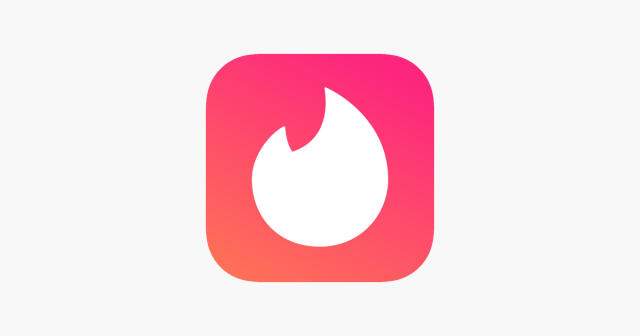 Tinder, the king of online dating apps, has many features. Super likes, messaging options, and many other features are all available for your enjoyment. Tinder also offers a modern UI that is easy to use, making finding your next mate a breeze.
Pros
This online dating app is for everyone seeking a variety of partnerships, ranging from casual sex to a one-night encounter to marriage and everything in between.
Premium users can alter their location using the Passport feature, which means you can swipe on local singles in any city.
Unlike some other dating apps, messaging does not have a time limit.
Tinder's "Explore" area allows you to go through profile feeds based on a shared interest, such as Social Causes, Gamers, Date Night, Creatives, and Animal Parents. For singles looking for love, coffee dates, friendships, and other activities, there are tailored "Discover" feeds.
Tinder features a Face To Face function that allows you to video chat within the app.
Cons
If you don't live in a huge city, your possibility of getting a match may be lower. Most of the tinder users reside in big cities that count to approx. 76% reside in cities, while 17% live in the suburbs and 7% live in rural areas.
You need a premium membership for right-swiping on more than 100 profiles within 12 hours.
Because more guys are on Tinder than women, you'll face fierce competition for the gorgeous local ladies.
You only obtain a certain amount of data about your possible partners. Because creating a profile is simple and free, you'll likely run into folks who aren't serious about removing anything from the app.
Click Here to Create an Account with Tinder (Official Page).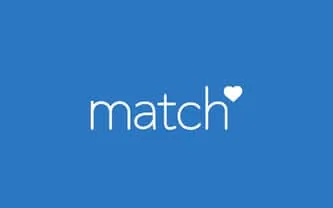 Another great online dating app down the line is Match.com. It is the second most popular and most commonly used app for college students. If you are a college student looking for just romantic relationships, this dating platform can help you meet the right person. Match.com has long been a dominant force in the online dating world. Many other dating apps have made significant progress in recent years, whereas Match appears to be unchanged from a few years ago.
Match operates based on a typical "catalog-style" dating algorithm. You establish an account and then search through other potential matches' profiles to see whether they satisfy your criteria.
The match is most well-known for assisting singles seeking more passionate and dedicated partnerships. However, many users continue to use another app for online hookups, which may be a turnoff for some.
Pros
To boost the number of matches, you can send your Match profile to other sister sites.
Profile builder is available for easier account creation.
Match.com has a global membership of nearly 8 million people.
If you don't discover a match during the first six months of your subscription, you will receive a free six-month premium membership.
Cons
On this online dating site, there is an abundance of phony profiles and bots.
It can be tough to cancel a premium membership subscription or turn off auto-renewal.
There aren't many female members who have signed up.
Requesting a reimbursement from a dating site might be difficult.
Click Here to Create an Account with Match (Official Page).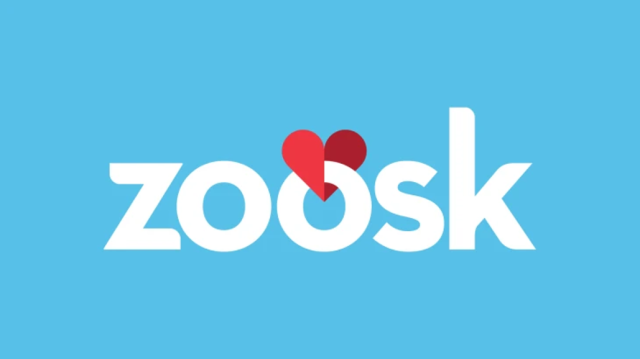 Zoosk is a legitimate online dating site. This dating app doesn't have bountiful features but has a huge user base that increases the chances of getting matched with fellow students and other users.
If you're searching for other college students with similar interests, Zoosk is a perfect fit for casual dating and serious relationships, although some people nowadays are just trying to hook up. It is one of the most popular dating apps that can match you with the perfect partner for long-term relationships, casual sex, or dating. Check through our list of the top dating apps for relations if you're searching for a dating service that is solely focused on serious relationships.
Zoosk, a California-based dating platform, was created in 2007 and has been serving US and worldwide users for over a decade or longer. The site is accessible via computer, Google Play, and the App Store (where it is the world's best-selling online dating app). College students can choose the right person based on their dating preferences.
Pros
There are numerous useful contacting tools to assist you in finding the appropriate individual, and a one-month subscription is all you need to do so.
Authentic and verified profiles are serious about registering for a Zoosk account.
Uses cutting-edge technologies and scientific techniques to pair individuals with the right match.
Cons
Customers claim that customer service is unresponsive.
Recently, we noticed that a portion of users is not actively available on this online dating app.
Fake profiles are present, attempting to entice you away from the site in order to defraud you.
Click Here to Create an Account with Zoosk (Official Page).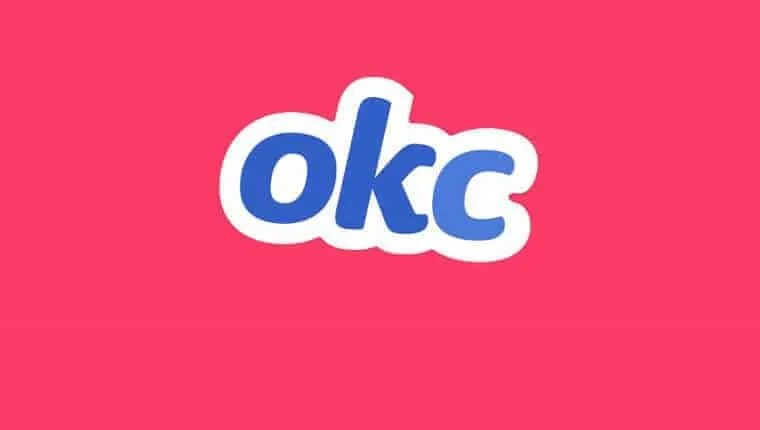 While OkCupid was once among the most famous dating sites, the market has since been swamped with alternative dating applications, causing it to become lost in the shuffle. OkCupid underwent a complete rebranding in 2018, giving the nearly 20-year-old matchmaking service a new look and feel.
They modified their tagline to "Dating Deserves Better" and blazed the way for the rest of the country with its bright, witty advertising that brilliantly plays on the DTF abbreviation. OkCupid has also made significant progress in making the app more inclusive of different genders and sexual orientations.
OkCupid claims that its dating app is more than just a swipe culture. In the past few years, OkCupid has been through lots of rebrandings and become one of the most internationally operating online dating apps among college students. You can take your college dating experience to another level by using a popular dating app like OkCupid.
Although OkCupid isn't known for frequently changing its features, the majority of users think that the basic services it provides are enough. From likes to normal search criteria and communication options, the app is jam-packed with totally free features.
Pros
For college students of all genders and sexualities, there is a high level of acceptance.
Compatibility questions are used to improve matching.
A great deal of public acclaim for fostering effective long-term relationships.
Cons
The app has a track record of significant data breaches.
Moderators appear to overlook a large number of phony profiles.
Many people are still seeking hookups rather than long-term partnerships.
Click Here to Create an Account with OkCupid (Official Page).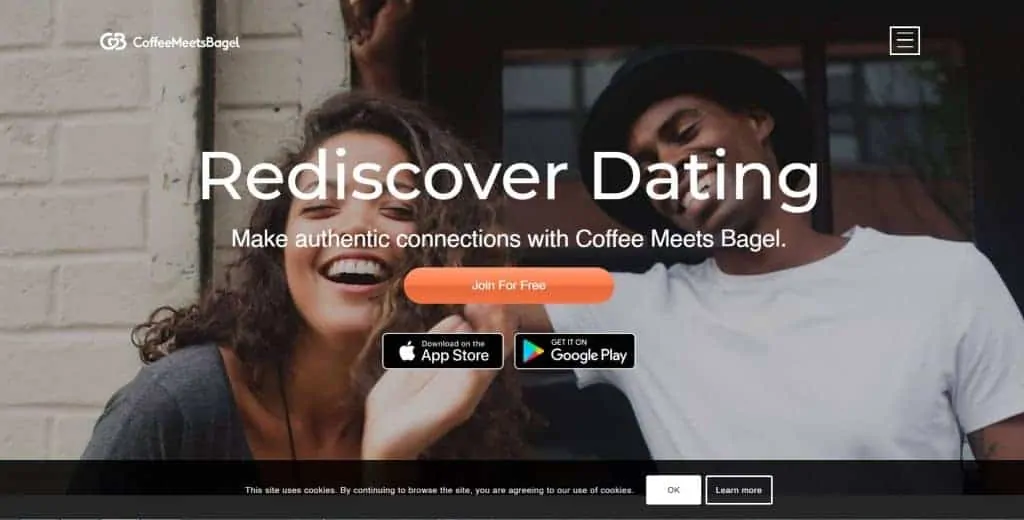 The classic real-life first dates are coffee dates. It's a terrific opportunity to sit down with someone with similar interests and talk about your lives while sipping coffee in a cute, intimate setting. Other date ideas could be more interesting, but coffee dates are simple and effective. Coffee Meets Bagel also serves as a dating app. On the other hand, other hookup apps operate just the same, though perhaps not better, and offer many more alternatives.
Coffee Meets Bagel is a free Android and iOS mobile app that promotes itself as a location for long-term relationships. Its key selling point is that it provides users with daily, tailored matches called "Bagels." The idea is to immediately connect with more excellent matches rather than aimlessly tapping random faces as you would with Editors' Choice choice Tinder.
Coffee Meets Bagel is a breath of new air when it comes to dating applications for college students. Although the method appears to be informal and straightforward, using a matching algorithm allows people to gain a little more depth in their dating experience. Plus, most features are available for free, which is much like the cream cheese on this Bagel!
Pros
Women are more responsive on this hookup app than on Tinder or OkCupid because users aren't bombarded with connections and inappropriate messages. Setting up the first meeting is relatively simple.
On the app, women outnumber men by 60:40.
It does not necessitate a significant amount of time. You won't be able to look at other people's profiles, and you'll only receive messages from those whose accounts you like.
You can see how active a match is on the app and whether or not your message has been viewed by purchasing a premium subscription.
Cons
Because you only get a certain amount of matches every day, you have little choice over who you contact and how many dates you go on.
The matching method used by CMB isn't the most advanced. Age, height, location, ethnicity, and belief are the only five factors to match people.
Because the app isn't as popular as Tinder, the user base will be limited unless you live in a major city. Hong Kong and Sydney are two cities where Coffee Meets Bagel is held internationally.
Click Here to Create an Account with Coffee Meets Bagel (Official Page).
| RECOMMENDED DATING SITE | REVIEW | VISIT |
| --- | --- | --- |
| | Top dating site with over 16 million active members. Free to Try! | |
With so many online dating services and apps to choose from, meeting someone has never been easier, but if you're a college student looking for like-minded, queer women, non-binary, eHarmony is the place to go. eHarmony is a major dating site that uses personality tests to match people who are like-minded and compatible.
eHarmony is based in Los Angeles, California, and was founded in the year 2000. Dr. Neil Clark Warren, a clinical psychologist and couple's therapist who has worked in the area for over 35 years alongside his son-in-law, developed it.
The algorithm-based matchmaking that differentiates the eHarmony online dating site from its competitors, such as Tinder and Bumble, has substantially helped tremendously over the previous two decades.
Since its inception in 2000, eHarmony has assisted over 2 million people in finding genuine love. Among the most efficient and recognized online dating platforms for establishing long-term, meaningful partnerships are eHarmony.
Pros
This dating app guarantees that you can find your perfect match as it uses advanced technology to find matches that are unique to your preferences, saving you time and effort from having to sift through thousands of profiles.
The most significant advantages of eHarmony are the high quality of its members, the site's ease of use, and its successful track record.
The Compatibility Quiz improves your chances of meeting the right individual.
Daily matchups are available. In-depth profiles that let you get to know a person before accepting a match.
One of the few good hookup services with users interested in long-term relationships.
Cons
Sign-up takes a long time.
There isn't a way to search for your favorite profiles.
You can't see the photographs from the match if you have a free subscription.
Although eHarmony does offer a distinct dating app for nonbinary people and same-sex matches, there isn't a large member base for these types of relationships.
Click Here to Create an Account with eHarmony (Official Page).
| RECOMMENDED DATING SITE | REVIEW | VISIT |
| --- | --- | --- |
| | An innovative new matchmaking service designed for sophisticated and ambitious professionals of all ages in the US. ! Free to Try! | |
It doesn't matter if you are a graduate student or a young professional, dating always seems like a nightmare. Apart from the small fraction of degree holders who can thank their university for placing their prospective partner on the same campus, the majority of degree holders are sent off to the real world alone.
When you're free of the chains of exams and extracurriculars, dating doesn't get any better. Meeting someone you like romantically, who understands your 9-to-5 schedule and that no, you can't go out on a Sunday night, doesn't happen automatically as you get older.
EliteSingles is a hook-up site that aims to establish a sophisticated dating pool for university graduates — without sacrificing romanticism and taking you on the most tedious date you've ever had. EliteSingles strives to provide more precision where eHarmony and Match left off for individuals reluctant to comply with their partner's students' academic success and job objectives.
Pros
Your matches are fine-tuned with the help of a personality quiz.
Suspicious accounts are blocked from using the dating service right away.
Members are very engaged and want long-term connections.
By completing the necessary verification steps, you can obtain a confirmed badge for your profile.
Cons
There isn't a way to sign up for a one-month premium subscription.
Outside of major cities, there are few local members.
Customers' complaints are ignored by customer service.
Many people do not include a profile image in their profile.
Click Here to Create an Account with EliteSingles (Official Page).
7 Things To Consider
Managing the dating scene at college may be difficult if you're a foreign student at a new institution or have been on campus for months. Even though there is frequently a great deal of pressure to act a specific way, many dating suggestions for college students offer advice to "simply be themselves!" What's a girl/guy to do in this situation?
Let's imagine you've been flirting with someone in your sociology class for a few weeks. They're cute, they make the worst (read: funniest) jokes about brain matter, and you're both fans of The Suicide Squad. Should you ask them out, or will it be too awkward in class if they say no? Here's yet another dating conundrum: You're not a huge drinker, but how can you ever meet new people if you refuse to join in on a lifestyle that everybody else does? Here are seven things to consider when you are dating college students.
1. Always use protection
College students go out on dates and like to explore more about the dating world. Sex is a part of the equation when it comes to dating. The first and foremost thing to consider while dating is protection is a must. You or your partner should always use protection while getting involved with one another sexually.
2. Don't always dress to impress, but dress nice every day.
College is an opportunity to start learning about life while making friends, and if you find yourself on a date, make sure you're dressed appropriately. College students are accustomed to being in the company of well-dressed people, especially when they are out in public. So, before you go out on your next class or date, make sure you're well-dressed and smelling well.
3. Be respectful and confident
Being courteous and confident can turn around a lot of tables for you. This is a sensitive subject, particularly if you suffer from social anxiety. We don't mean you have to act solid when you go on a date; instead, you should be comfortable in yourself and your abilities. If you project a lack of confidence, it may jeopardize future dates with the person. But don't worry; after a few minutes to talk, you'll most likely soften up and become even more comfortable.
This is one of the most important pieces of dating advice for college students. You must treat your possible 'date' with respect, just as you would anyone you meet face to face. Never belittle your peers or try to be cool by slamming someone. You'll come out as obnoxious and anxious to appear cool.
4. Use online dating apps wisely
Don't trust whatever you see on hookup apps. When you meet them in person, look out for their actions and behavior too. Dating apps fool people into believing what is there in a couple of images. Obviously, you cannot contemplate what kind of a person he/she is by looking at the pictures.
Premium versions of online dating apps are frequently available to buy, allowing users to access various fascinating and useful features. This could include unlimited chatting, video conferencing, or even likes. Subscription isn't essential, but it's usually a good idea to think about if you're serious.
5. Don't rush into a relationship hastily
The thing about university students and relations is that some may feel compelled to start dating the first person they meet. However, this does not have to be the case. Dating in your college years is always a gamble because you don't know anyone yet. Take your time; this isn't a reality show where you should choose your mate quickly before someone else does. Don't rush things, or you can wind up resenting your decision.
6. Avoid making everything about you
When people are on dates and don't know what to talk about, they frequently begin by discussing their hobbies or achievements. This isn't necessarily a bad thing; just make certain you ask about them. You don't want to come to seem as completely self-absorbed, so instead, ask them about themselves.
7. Set boundaries for yourself
Figure out what you're comfortable with and stick to it if you want to have truly enjoyable and fulfilling dating experiences. If you already know multiple partners or prefer not to date online, don't do it, even if that's what everyone else is doing. Keep an eye out for those who will truly respect your limitations and demands.
7 Must Remember Things
1. Data/Personal Protection
Never send out sensitive information to someone you haven't met in real life, such as your SSN, credit card information, bank account information, or job or home address. Dating apps and websites will never send an email requesting your login/password information, so if you receive one, delete it and consider filing a complaint.
2. Create a Profile That Stands Out
The majority of people who use online dating apps create a profile that is fairly basic and lacks personality. To begin, make having a clear image of yourself, and if it's a group photo, double-check that the individual looking you out knows who is who. Next, include a few hobbies and ambitions in your profile; someone may see something you all have similar and feel compelled to approach you!
3. Video chat before meeting in person
After you've matched and chatted with a possible date, consider scheduling a virtual meeting with them before you meet up in public for the first time. This is a wonderful technique to double-check that your match is who they say they are in their profile. It could be a hint of suspicious conduct if they firmly object to a video call.
4. Never send money to anyone
Scammers will solicit money on practically every occasion. This will most likely begin slowly and normally occurs within the first several weeks, though it can occur months later. If you are told to send money for whatever reason, you should be suspicious. Never send money to someone you've never met in person via the internet. This could have disastrous repercussions.
5. Pay attention to what they say
Online dating fraudsters frequently use specific buzzwords to attract and groom victims, so it's crucial to remain aware of them. These keywords usually include terms like "destiny" or "fate," and you should be cautious if you come across them.
6. Examine Their Personality By Going Through Their Profile
Users of online dating apps, particularly some who identify as female, may receive an inordinate number of messages and likes at times. When you're willing to tell someone you're interested in them, you first look over their profile. For illustration, if they enjoy visiting historical sites, suggest that you join them on a trip to a nearby local attraction. This makes you appear much more engaged than most people, who will most likely send an icebreaker greeting along the lines of "Hi!" Lame!
7. Arrange the first date in a public place
Avoid meeting someone you don't know well on your first date in your house, apartment, or job. It may be more comfortable for both you and your date to meet in a coffee shop, restaurant, or bar where there are many other people. For first dates, avoid meeting in public parks or other remote settings.
Verdict
College students utilize a variety of online programs to interact with other students on campus to form relationships or hookups. College is a place to learn and enhance your education, but it's lovely to step out and find someone to love and chat with when things get a little dull and monotonous.
We've compiled a top-seven list of popular dating apps for college students, taking into account user comments and demographics. These apps should offer you a good head start whether you're searching for anything longer or shorter or even a prospective hook-up. Make sure you follow our tried-and-true guidelines as well.
While using the apps we've listed, keep in mind that there are a variety of online dating scams to avoid. To stay secure, never give out personal information and do anything online that you could come to regret later. We believe you have gained a lot of knowledge from our advice and that you have discovered the perfect fit to enjoy your college years.
| RECOMMENDED DATING SITE | REVIEW | VISIT |
| --- | --- | --- |
| | Top dating site with over 16 million active members. Free to Try! | |
Like this Article? Subscribe to Our Feed!
Ruth is a life coach who specialises in finance, relationships and career development. Outside work, she loves writing novels and guides for personal development.