5 Effective Ways to Start your Business from Scratch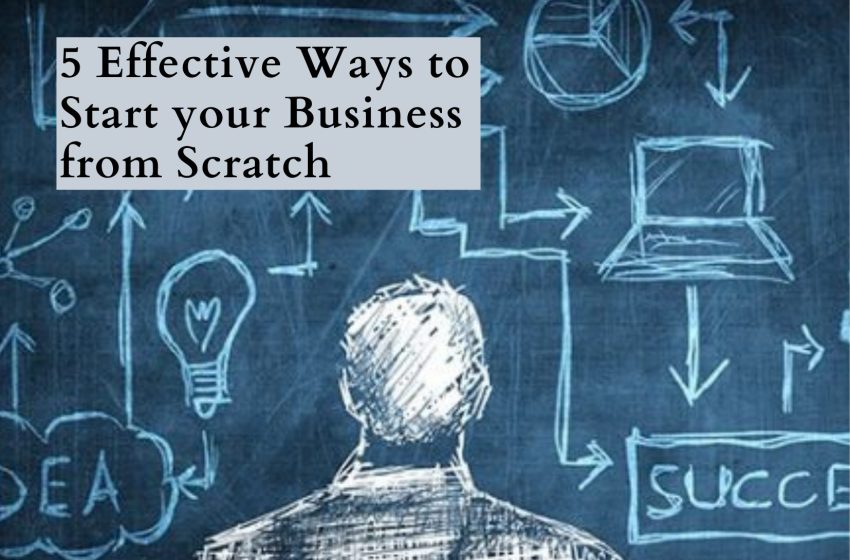 Are you tired of doing a 9 to 5 job and looking to start your business? The thought of starting your business from scratch can be intimidating. It takes a lot of planning, effort, and finances to get things rolling. However, if you dare to take a risk, the chances of success amplify. Think about Jack Ma, the owner of Alibaba, and the magnitude of his success. Want to get the same success for your business? The recipe to success is known to none, but courage is one common ingredient in every success story. If you have the core quality, you are set to start your business. Here are five practical ways to start your business from scratch: 
Ways to Start your Business from Scratch
Do you feel the undying urge to go get it all? You do not need to make the fire inside you die but rather ignite it further. The right mindset, courage, working hard, and tackling issues smartly will make your business excel. However, you need to take the first step, and it does not have to be perfect. Let's have a look at five ways to start your business: 
1. Idea and Mood Board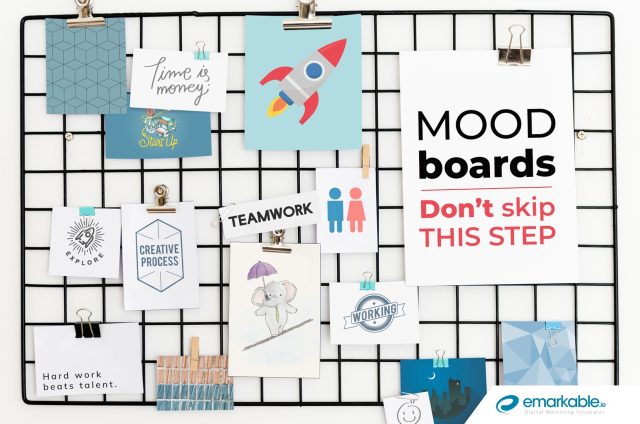 A successful business is born out of a creative idea. You may have something in your mind that you want to convert into a business. It can be something small or something big, but the idea must be doable. Once you know your passion, start creating a vision. You can't step into a business blindly without any direction. The idea has to be well-thought and then comes the planning part. Mood boards are a modern-day thing, but they are highly effective. You can print out inspiration images for your business and write small captions. It acts as a rough vision or more like a starting point.  
2. Conduct Market Research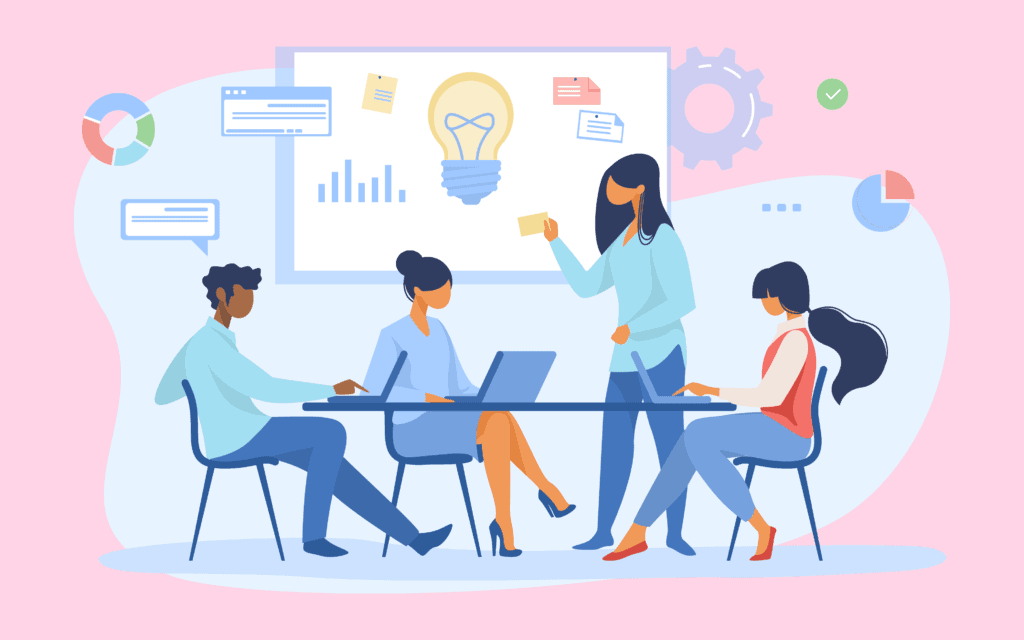 Market research is one of the primary steps you must focus on when building a business. Through market research and surveys, you can identify the gap. Doing what everybody else is doing won't get you anywhere. You have to identify your potential customers, competitors, and audience. The business is about you, but it is more about the customers. You have to think of ways to benefit the customer in every way possible. If you are starting a clothing line, think of ways your customers can save money on clothes. Idea and market research are two main steps to make or break your business. 
3. Think about the Finances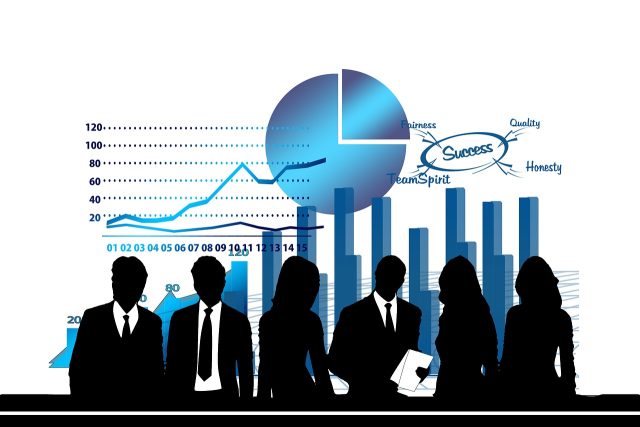 If you are starting your own business, you will need to figure out your finances. You need some investment to get things rolling. You can make the best investment through your savings as you don't have to worry about returning the money. It's best to save up money before starting a business, as it wouldn't be easy to start generating money from day one. 
If you are not an expert in finances, you must take the help of a professional. Sit with an expert to figure out how much investment you will need. Estimate the investment recovery period and the amount you will need to cover your monthly expenses. Consider everything when you are making the budget list and estimating expenses. Once you have the estimated cost, think of potential ways to gather investment. Can someone lend you the money, or can you take a loan? We think taking the title pawn online is a good option as it is granted easily. Always consider your financial potential when making important decisions regarding investment and coverups. 
4. Use Social Media for Marketing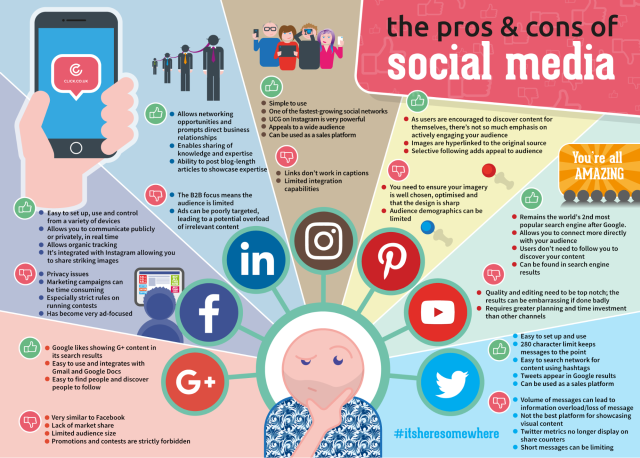 As a startup, you need to have a solid marketing strategy that suits your business well. Nowadays, your business cannot grow to its fullest potential if you are not using social media to reach your target audience. Before you even launch your business, you must create a social media account. Creating excitement amongst the audience is probably the best way to start your business with a bang. Social media is worldwide; hence, it can make your outreach a thousand times better. 
You need to produce regular content for all your social media platforms to grow your following. The best to make the most of social media is to interact with your audience through stories and comments. Handling digital marketing is a big task; hence, you must try social media management tools to save time. Social media managers use these tools to effectively plan, manage, and schedule content.  Your business can grow faster if you hire a good social media manager who has a good grip of tools to manage multiple pages. It takes a load off your back and makes your business bloom faster. 
5. Establish and Launch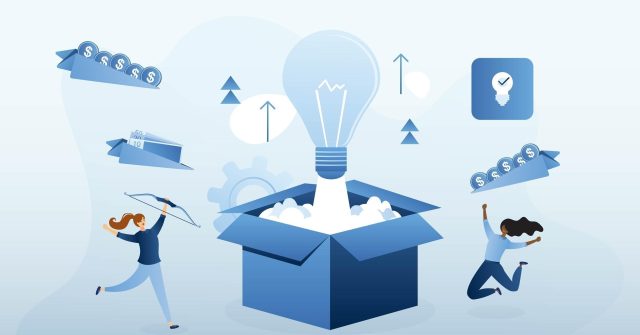 Once you have all the basics in a plan, you need to launch your business quickly. Finalize your launch dates and start aggressive marketing. Create hype amongst your target audience and provide them with value. You can't be good with everything. Hence, it is best to recruit a small team of experts to help you grow. Partner with people who give your critical advice to grow your business. Don't overburden yourself with responsibilities that you can easily share with your team. Manage the business wisely and always value your customer's feedback. 
How to Take the Business Forward?
Launching the business is the hardest part, but keeping it afloat is also challenging. You may have to deal with a lot of feedback when you start your business. However, getting discouraged from constructive criticism is not the best pursuit. It would be best to learn to deal with hurdles and take challenges heads on. If you want to keep the business running successfully, listen to what your customers have to say.  
Try to polish the product according to customer demands. Most importantly, never lose your individuality and keep pushing forward. One of the best things you can do is work according to legal regulations and make your business sustainable. Lastly, believe in your idea, your dream, and your potential.  
Like this Article? Subscribe to Our Feed!
At Dumb Little Man, we strive to provide quality content with accuracy for our readers. We bring you the most up-to-date news and our articles are fact-checked before publishing.