5 Lessons Every Business Can Learn From Coworking Spaces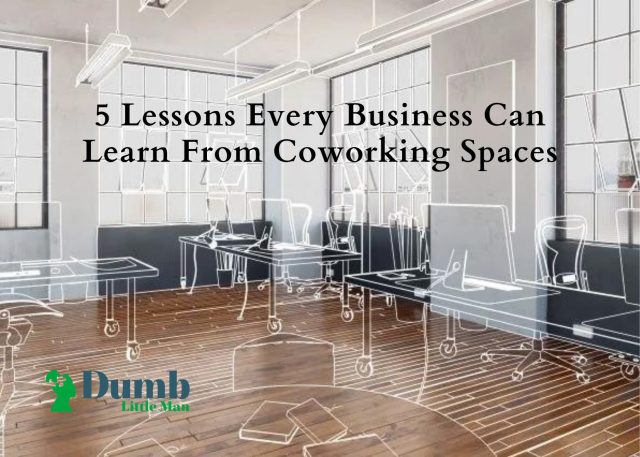 Co-working is an arrangement in which employees of various companies share office space by using shared infrastructure such as equipment, utilities, reception, security services, and in some cases light meals and parcel delivery services. 
In the simplest sense, a co-working space is an environment designed to accommodate people from different companies coming to work. Co-working Spaces are community centers, collaboration hubs, and social spaces where employees from different backgrounds come together to exchange expertise and discover new ideas.
Around the world, co-working spaces are emerging faster than ever. We were looking for the perfect home for our Vancouver office. After many great tours, Amy made a tough call and chose Burnaby's CMPNY Spacecraft as her permanent workplace. 
What we didn't expect was to learn a lot in the process. "I was amazed at the incredible variety and quality of Vancouver's co-working spaces," says Amy. "On every tour, I learned something new about what makes a productive workplace." Here are 5 lessons every sort of Business can learn from Co-working Spaces.
1. Design – How Does Design Affect The Users Of The Co-Working Space?
Each co-working space has a specific atmosphere designed to appeal to its members and have a positive impact on the business. Whether it's a loft-like room with brick walls, colorful decorations, or rustic woodwork, it's very important that everyone feels comfortable when designing a coworking space.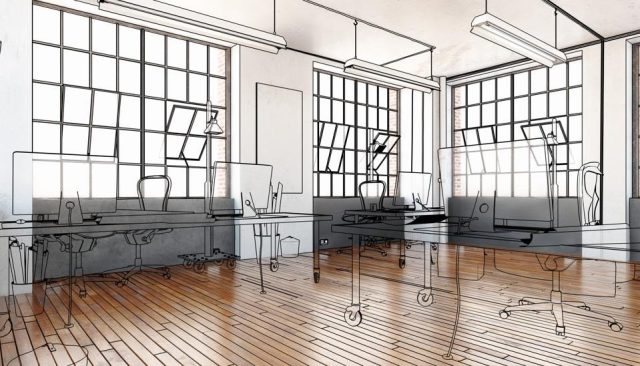 According to Scanteam, working in a beautifully designed environment has proven to improve both attribution and productivity. Indeed, if someone intends to be in a particular place for most of the day, they need to feel that it is a positive place.
Here are some common tips for designing spaces for productivity and creativity:
Bright natural light and open space

Quiet room for focusing on work, making phone calls, and video calls

A lounge room where people can sit to hold meetings, socialize, and network

 

A more active common area with activities such as table tennis and foods balls
2. Social Impact-Connecting To The Community
One of the most exciting things we saw was the penetration of social and environmental awareness and the conscious connection with the community, which was clearly a priority in every room we visited. Each had a very strong and visible recycling and waste reduction program, with an emphasis on resource sharing. This naturally fits into the business built in a shared space.
Each room also reflects the community in which it lived and made a clear effort to connect and give back. Sabrina vomL`Atelier talked about her partnership with Covenant House Vancouver in the Focus Journal. This project is a perfect example of community involvement in the community.
L`Atelier also works with local businesses in the region, including club cards, as well as British Columbia daycare and other co-working spaces. I like what network hub Minna taught me about the community and competition. "Collaboration is a more natural approach, community-focused and non-competitive, so we argue that this is the key to building a better community," says Hackathon, Work. 
Through shops and meet-ups, it is founded that shared agendas and the open sharing of skills and data between companies and industries have created some of the greatest projects that have made an impact on the community.
3. Employee: Comfort Of Your Employees In Co-Working
According to Glassdoor, in 2017 Google was ranked 5th among the top 100 employers. It is known to pay attention to employee satisfaction. The secret lies not only in salary levels but also in other benefits such as insurance packages, massages, and meals.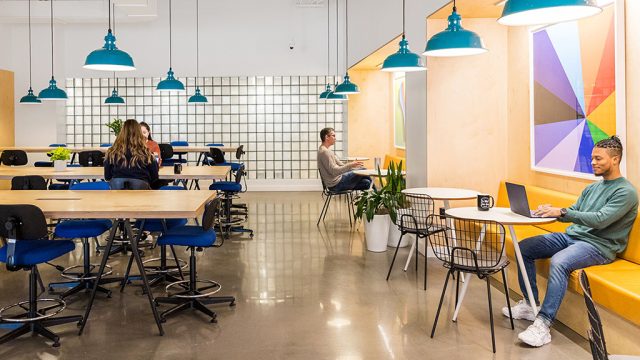 Working in a shared office is an opportunity to meet new people and expand your own network. This helps avoid loneliness and improve interpersonal skills. Many co-working spaces also offer a variety of self-improvement workshops to help you improve your productivity. 
Creating good health for our employees is important because it is a decisive factor in the success of our business. By introducing perks and bonuses, you can attract the bright hearts you see beyond your salary when choosing an employer. 
4. SEO
SEO stands for Search Engine Optimization and is a continuous process of improving website performance in relation to search engines. The process of optimizing your website can be divided into two categories: onsite and offsite. 
As the name implies, onsite optimization is about improving the performance of your site by changing various aspects of your site, such as Offsite adjustments, on the other hand, are changes that do not apply directly to your site. These off-site changes may include creating a Google My Business profile or creating a link to your website. 
Why is SEO important for your co-working space?
Google searches more than 5.6 billion times a day, and 76% of people do local searches on their smartphones, so they can reach their physical location within 24 hours. Local SEO is the point of contact for customers to find coworking spaces. In addition, 97% of consumers search for local shops and services online, and 12% search for local shops and services online every day.
Local SEO not only helps raise awareness for those who are actively looking for co-working spaces but also helps educate potential members on how to find an office throughout the decision-making process. This helps build trust with potential members by educating them and guiding them through the process of reaching their shopping goals before booking a tour.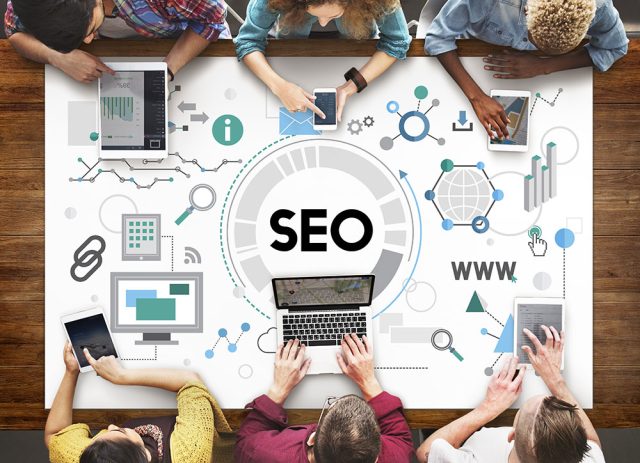 How to Start SEO for a Co-working Space
Before tackling any website changes head-on, as with any successful co-working space, the first step is to start a well-thought-out plan. When it comes to SEO, it's a keyword survey.
Keyword Research
Keyword Research is the process of creating a list of terms and phrases that people use to find co-working spaces. These terms and phrases are the keywords you try to rank and optimize your website. 
According to Marketing expert Michelle Thomas, Gathering Keywords is the best place to start generating keyword ideas is to use the data you already have using tools such as Google Search Console, Google Analytics, and Google Ads. Let's start by digging in and rounding up all the keywords that your site already ranks and turning your visitors into members.  
Google Search Console
Google Search Console is Google's free service that provides insights into search engine crawls, website rankings, and notifies you about website issues. The performance report shows a list of all the keywords that your website ranks on Google, along with relevant metrics such as clicks, impressions, and CTR. After navigating to the report, download the data so that you can decide which keywords to include in your SEO strategy.
Google Analytics
Then go to Google Analytics and go to the organic search report. This report generates traffic, especially increases tour bookings, and provides the keywords with the highest conversion rates. Set the period to the last 90 days and select all destinations to download the data.
Google Ads
If you're running a PPC campaign in a co-working space with Google Ads, you can download a search term report. This report shows all the terms and phrases that are advertised in all campaigns, as well as the terms that directed the user to your website when converted to a tour booking.
5. BRANDING: Original and consistent branding
It's harder to nominate a company that is more famous for branding than Apple. The company has created a whole new and innovative product design that is simple and attention less to detail. Also important for Apple are the permanence of the brand and the sense of exclusivity that Apple conveys to its customers. 
To make your branding stand out, try something original and unprecedented. Find a niche in the market and create a specific niche for your product. Another important aspect is the human image of the brand. Get to know your customers and communicate in good faith as if you were friends. Always emphasize your strengths, stand out and value your customer experience.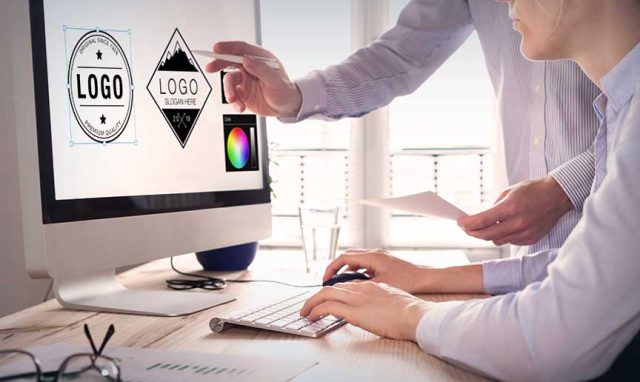 However, there is also a marketing strategy that has to be considered- 
Adidas is a great example of the highest level of marketing. For example, consider a successful real-time marketing strategy like the miniseries created in YouTube's Super Bowl in 2014. They are known for taking advantage of big events and dates to raise brand awareness. We also encourage viewers to contribute to the content creation process.
The success of Adidas points shows that good marketing strategies are multi-directional, such as long-term strategies and real-time marketing at major global or local events. Try to drive customer reaction to your content-create challenges or create ways for everyone to contribute to your brand.
When it comes to Co-working spaces, Progressive Business Model is also one thing to be in the conversation of.
Open to a more Progressive Business Model
As flexible working hours, remote work, and freelance careers become more commonplace, all these freedom-seeking professionals want a better place to park their laptops than a cafe or home office. Needless to say, the sort leaders behind local co-working opportunities fill the void and meet this contemporary needs-and they don't stop there. In addition to this core offering, the best co-working spaces are looking for other ways to do more for their members and larger communities.
For example, most meeting rooms are rented out to non-members every hour. I recently used it at an all-day team meeting at Mount Pleasant's Sweet Genius. Removing teams from normal office space or recruiting remote workers is a great way for everyone to find new perspectives, ideas, and connections. These rooms are ideally set up so you can use them.
Network Opportunities in Co-working
It sounds pretty crazy to think that just getting to work will improve the opportunities for networking. Imagine meeting someone doing a whole new job with a short coffee break, or meeting someone in the industry you're looking for in a water dispenser. The possibilities for co-working spaces are endless. As you walk through the doors of the
Areaworks room, you'll meet dozens of experienced people who want to pursue the same thing, succeed in ventures, and make meaningful connections. The difference from a co-working space like us is that it removes that urgency and makes an immediate impression. All that remains is the true relationship.
We are fortunate to offer work to a diverse group of people. Our members can come from all walks of life, which makes us a great community. Networking with people who grew up differently was taught differently or worked in completely different industries is invaluable. It opens your heart to you and gives you the opportunity to be more open to new suggestions that you might never have thought otherwise.
Co-working Business Plan
The co-working industry is becoming a lucrative phenomenon around the world, and now is the perfect time to start a business. And hoping that the blockade and social distance caused by COVID-19 will be a thing of the past, teleworkers are looking for more ways to connect with like-minded people. Coworking Businesses are the perfect place for this.
Co-working Business Model
There are many useful co-working business model canvases to help you estimate startup costs, develop partnerships, engage with your target audience, and build your business. You can also save this checklist to help you plan your space. 
Target Group: Who are your dream customers? Who do you want to attract?
Partner: Looking for an Investor? Who will be your internet service provider? Would you like to work with a local company or use a local expert for your event?
Added: What are your sales offers? Is it a quiet place for remote workers, not a home office? Networking opportunity?
Key Resources: What Do You Need to Succeed? Is it the entire building or is it an open floor? Wireless internet access?
Advertising: How are you going to disseminate information? Is it through local businesses, social media, posters, or reviews?
Main activity: What is your space used for? Is it an event that is open to the entire community?
Source of Income: Are membership fees fixed or are there other plans? Looking for an investor? How many hot desks are there compared to the conference room? Is there a charge for the event?
Customer Segments: Which Different Customers Do You Want? A Remote worker?
Conclusion
The co-working space is the next big thing in the work ecosystem and has a big impact on how office space is used. It changes both the aesthetics and functional principles of many office clichés. Not only do start-ups rely on co-working spaces, but mega-brands and corporate giants also use these spaces in addition to their own areas to give employees flexibility. 
Co-working spaces are so widespread that they will definitely have a big impact on the design of your workspace. In terms of the best workplace design, it offers great opportunities for innovation in the future.