Japanese Dating Guide: Need To Knows and Tips in 2022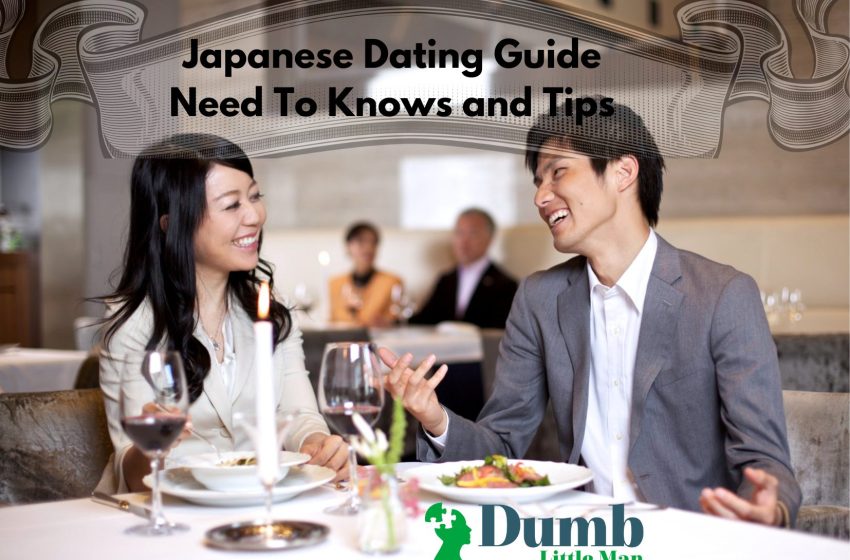 Unsurprisingly, Japanese have a dating etiquette that differs from the rest. There are many things that you need to learn if you are planning to date a Japanese guy or girl, and these have a lot to do with their customs which are different from the traditions that other cultures follow. If you want to know about the dating culture in Japan, here are some tips.
What is Japanese Dating?
Dating in Japan is unique compared to dating in Western culture. There is a specific set of rules that you need to know before you plan to meet someone in person, and if you are not a native of Japan, you might have many questions about the dating culture. Japanese dating apps have also been made very popular, especially by Japanese women, to help them connect with men from other cultures worldwide.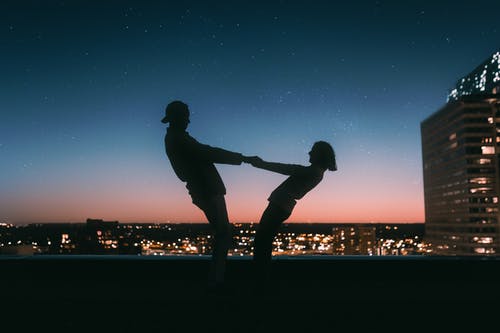 Many single women of Japanese descent use these dating apps in the hopes that they will find their soulmates. This makes sense because there is no need to spend half your dating life trying to go out and find your soulmate while there are many happy Japanese couples all around you who use dating apps to find each other. Go online, find the best dating site for you and look for that Miss right.
Dating a Japanese Woman Is Different
In most other countries, cultural differences between a man and a woman aren't that big a deal.  If you're an American and you date a Spanish girl, for example, there's not much difference except for the obvious.  In most cases, you'll just have to learn Spanish or understand it. Dating a Japanese woman, however, is much different.
The reason is because of the cultural differences that exist between Asian women and western women. For example, western women like to be courted, wooed, and romanced. But Asian women don't feel like all this is necessary because they are more practical. Asian women are more likely to go into a relationship with a man who has a stable job, is not a drunk, has a good heart, and treats them well.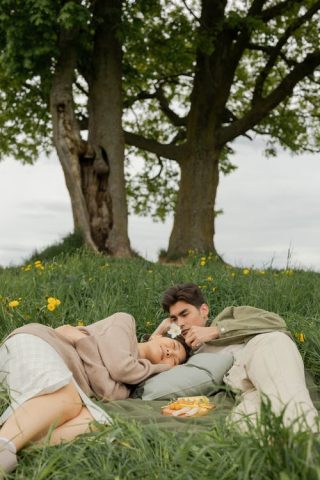 Another reason why dating in Japan is interesting is that most women are not after money. This is because the Japanese culture allows them to live in their parent's homes even if they have been single for a long. The advantage is that whatever money they earn working goes straight into their pockets; hence they don't have much use for anyone else's money.
The women in Japan are also very marriage conscious because they will do your laundry, prepare meals, give you a message if needed, and are generally very caring. You might have met on a Japanese dating site, but the relationship becomes deeper over time.
The fact that women of Japanese descent use online dating sites also shows that they are open to exploring new things. They love visiting coffee shops, malls, and restaurants and are generally a lot of fun.
| RECOMMENDED DATING SITE | REVIEW | VISIT |
| --- | --- | --- |
| | #1 Dating Site. Largest active member base at 16 million. Free to try! | |
| | An innovative new matchmaking service designed for sophisticated and ambitious professionals of all ages in the US. ! Free to Try! | |
Tips for Dating a Japanese Woman
Since we've had a chance to explore what it takes to have a personal connection with a Japanese woman, let's check out some tips for dating one.
Watch Your Attitude
The best way to have a good relationship with a Japanese woman is to have a good attitude. A good attitude can help you avoid relationship problems and to be happier. It is essential in any relationship, and it shows that you are a gentleman and will treat them well.
Many westerners have a bad experience with women in Japan because they might treat them in the wrong way. When meeting a Japanese girl, you must have a positive attitude and be like, "I want to show her a good time and impress her with my knowledge of the culture. I want to take her out and make her have fun."
Hear her Out
While it is considered that a man should take the lead in a relationship, many women of Japanese origin want to make their opinion heard. To have a good relationship with a Japanese woman, you should listen to her more than you talk. If you ask a Japanese woman what she wants to do, she will tell you. She will be particular and tell you all the details of where she wants to go, who she wants to meet, what she wants to wear, etc. Make her more curious about you by talking less and listening more.
Send her Flowers
If you want to make your Japanese girlfriend happy, you should send her flowers. This is one of the favorite gifts that Japanese girls like to receive. You can give her flowers to celebrate her birthday or any other occasion. While some girls prefer to receive roses, some girls might like roses with mixed flowers. Some girls might also want to receive flower bouquets arranged in a vase.
If you are unsure what kind of flowers your Japanese girlfriend likes to receive, you should ask her. You can also read her profile on a dating site to know what flowers she likes to receive. If you want to surprise your Japanese girlfriend, you should give her flowers on unexpected days. You can do this by thinking of certain occasions. For example, you can give her flowers on her way to work or coming home from school.
Dress Well
When dating a Japanese woman, dress well whenever you are around her. Japanese women are more conservative, and you should dress well but not too flashy. You are selling yourself and selling the relationship to your potential partner.
Women of Japanese origin believe that it is essential to dress well to get a date which may lead to a good relationship. In Japan, it is thought that a beautiful lady needs a beautiful kimono.
Send her Messages
Most of your initial communication will be through messages if you meet a woman through a Japanese dating app. Most online dating sites usually provide for secure private messaging, which you should use to your advantage to send her those sweet nothings. Apart from messaging on a dating site or other popular dating apps, it would help if you used text messages on your phone to let your significant other know that you are thinking of her.
Send Letters
We might be in 2022, but many women still like writing and receiving letters. Letters are an expression of love, and if you leave one for her in the morning as you leave the house, she will feel like you're thinking about her. Send her a letter when you are dating her, and she will know that you're thinking about her.
Letter writing is a part of Japanese culture, making them very good at it. Although letter writing is not something that people do every day, it is still a pleasant way of communicating. If you are dating a Japanese lady, writing a letter will make her happy.
The Meaning of Yes and No
When dating, Japanese people tend to use yes even when they mean no. They might also use silence to mean yes. In the Japanese dating culture, women avoid making people feel uncomfortable, hence the confusion between yes and no. When they meet at a dating app, Japanese people tend to have vague conversations if they are still getting to know each other. Vagueness is so rampant that this trait is being studied to understand it better.
The words Japanese people tend to use in conversation may be assertive due to the nature of their language, and it may make others uncomfortable or feel bullied. This may make the other party say yes when they meant no. You might meet a woman on Tinder or other Japanese dating apps and ask them out on a date, to which she will say yes but end up canceling just as the time to meet approaches. It would help to assess a Japanese woman's answers in a conversation.
Ask Questions
Many Western men who want to start a relationship with a Japanese woman find it very difficult to break through the cultural barrier. To have a good relationship with your Japanese lady, you need to understand Japanese culture and society, especially the difference in the way Western men and Japanese men and women date.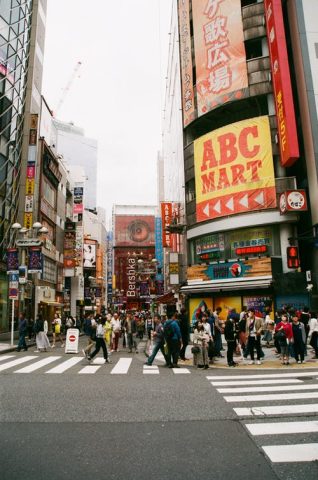 When you date a Japanese woman, there are many things you need to know about her culture and her way of thinking. To have a good relationship, it is essential to ask her questions to understand Japanese dating culture and the way the women think. Some women of Japanese descent might want to be more open to the Western dating culture, but most want to keep their old traditions alive – therefore, you must ask her questions to understand her better.
Dating In Japan
You may have heard the term "skinship" before. In Japan, it refers to physical contact between two people that isn't part of a fight or competition. You should avoid it, or so goes the common wisdom, especially with your boss or members of the opposite sex. However, in the United States, it's usually considered a good thing. Western couples tend to have fairly casual affairs because casual dating is not a big thing to most young people there.
However, the dating culture in Japan is more conservative and people don't just go around making out and sleeping with each other. There has to be a proper courting period where you get to know each other. Anything intimate will come much later when the man and woman are exclusively dating, and it has to be when the lady approves.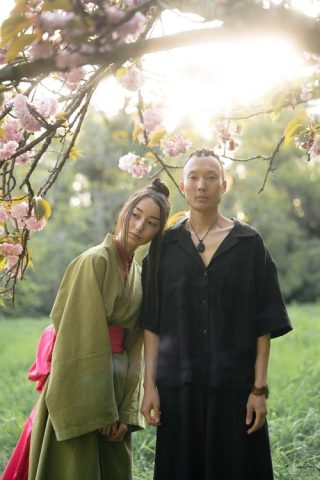 Women in Japan also find foreign men attractive, even if some are not. This makes it very easy for a foreign man to land a date in Japan. Just create profiles in the many dating apps available, upload a flattering picture of yourself, chat up a few ladies, and voila! You have landed yourself a date. Just be sure to know the lady's real intentions because some of them like to use foreign men as accessories and do not look for anything serious.
| RECOMMENDED DATING SITE | REVIEW | VISIT |
| --- | --- | --- |
| | Top dating site with over 16 million active members. Free to Try! | |
Differences In Relationships
For most people, the idea of different cultures and customs is a reason to go out and explore the world. The idea of having a relationship with someone from a different country, or even a different part of the same country, is exciting and fun. However, there are many differences between having a relationship with Japanese people and with people of other cultures.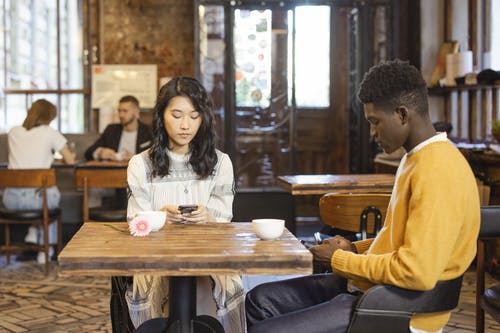 Japanese people are famously known for being closed-off to foreigners, but that doesn't mean that you can't make friends with them!
It helps when a foreign man learns the language if he intends to have a relationship in Japan. He should learn how to get a cellphone or open a bank account so that he doesn't have to depend on his wife or girlfriend to do the same for him. In many Japanese couples where the man is the foreigner, the woman usually gets credit cards, cellphones, or bank accounts. This is such a common custom that might be weird to a foreigner at first.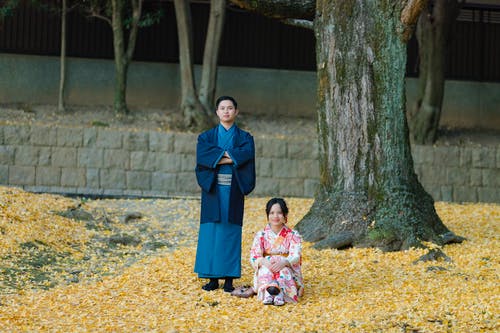 To add to the above, once the foreign man starts getting an income in Japan, the woman is the one who handles the finances in the household. The man hands over his earnings to the woman, who then proceeds to budget for the home and gives the man an allowance which should last him the stipulated period.
When you first start to form a friendship with a Japanese person, you should follow a few simple rules below:
1. Don't be too loud
While it is true that the Japanese don't like being too loud and prefer to keep everything quiet, they don't mind the occasional loud outburst. Just don't do it all the time.
Respect boundaries and avoid being too casual in settings that don't call for it. Learn how to read a room.
3. Don't expect to be invited to a Japanese person's home all the time
It's normal for Japanese people not to invite people over, as it is frowned upon in Japanese culture to invite strangers over to your home.
4. Don't rush a relationship
The Japanese do not like to rush into relationships, so don't expect to be invited to a fancy restaurant or party within the first few hours of meeting a person. It takes time to build a relationship with a Japanese person.
Create A Plan
As a foreigner dating a Japanese woman, it is often the case that the man will be considered the one taking control of their relationship. If going on a trip, for example, be the one to plan your trips ahead of time. Show her that you can take charge and be organized to avoid unpleasant last-minute surprises.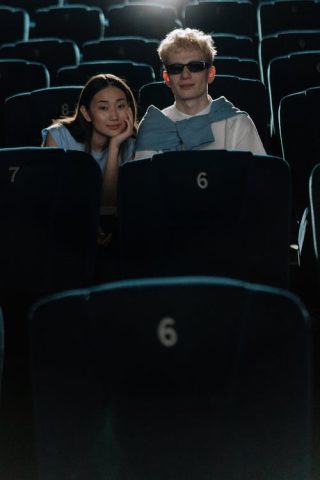 The women have a strict schedule, and they are used to doing things exactly the way they do them. They don't like going out the way, and they don't want a man who is too laid back and doesn't plan. Of course, there is always a chance that she will go with you to the place you're going but it would help if you could predict her reaction.
This is normal, but it can also lead to some problems. It's common for women of Japanese descent to lose their identity when they are involved with a foreigner, especially for a long time, so be careful not to be too aggressive with planning.
In this situation, it is understandable that a woman may not want to change herself or be taken charge of by her boyfriend. That is not to say that she doesn't like the relationship, because she probably does. It's just that she might be worried about your opinion of her. In other people's eyes, it may appear that the male is taking the lead in the relationship, but the woman will secretly be frustrated about the situation. In reality, both people in the relationship need to take control of the situation to make it work.
Know The Language
It might be difficult for Japanese people to date those outside their race due to the language barrier, and it's very difficult for Japanese people to date someone who cannot speak Japanese. If you're looking for a Japanese girlfriend, you're going to need to know her language. The Japanese language is not just about words but also about communication.
Many Japanese have trouble communicating with foreigners and thus make a lot of assumptions about them which are not necessarily true.
If you speak Japanese, you can connect with Japanese people on a deeper level, and they can instantly see that you are a person they can relate to. There are many other benefits to knowing Japanese, and so it is something that you should work on if you want to date their women.
Communication is an essential part of any relationship, and if you can't communicate with your partner, your relationship will never work.
No PDAs
In the western world, people like to show affection for loved ones. They hug, kiss, and hold hands when they like someone. In Japan, however, this is seen as a bit odd. There are other ways to show affection. Despite this, Japanese people are not very open about showing their feelings towards others.
Japanese couples rarely show affection to each other in public. It is relatively uncommon to see a couple being overly intimate in public. When in a relationship in Japan, people often think of the other person's feelings. Therefore, when it comes to being in love, they do not want to be 'forced' to show affection. They want to show their affection out of their free will.
To Wrap Up
Dating in Japan in 2022 is very interesting. You can find a suitable date using dating apps and do fun things like visiting a movie theatre, going for romantic dinners, boat rides, or even chilling at home and watching a DVD or playing games.
If you consider dating apps are for the younger generation, you can also embark on offline dating and get your girl the old-fashioned way. Whatever the case may be, dating in Japan is different from dating in other cultures, and you should follow the tips above if you want to have a successful dating life.
| RECOMMENDED HOOKUP SITE | REVIEW | VISIT |
| --- | --- | --- |
| | #1 hookup site with large member base! In business for 20 years! Free to Try! | |
Like this Article? Subscribe to Our Feed!
Ruth is a life coach who specialises in finance, relationships and career development. Outside work, she loves writing novels and guides for personal development.