11 Best Savings Account • Top Savings Account in Last Quarter of 2023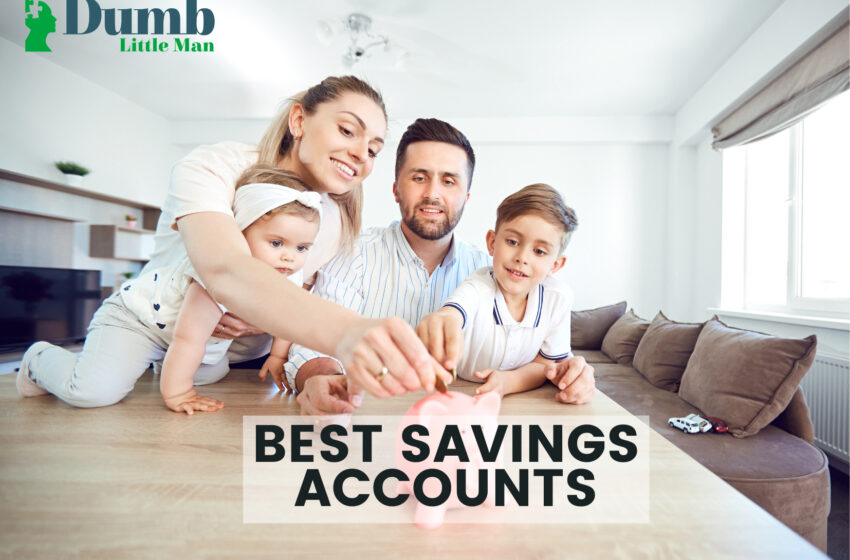 Whether you need funds for an emergency event or expense; let's say down payment on a loan or any other reason, parking your money in a high-interest-earning saving account can relieve you. Thanks to compound interest, you can grow your money faster in high APY savings accounts.
Comparatively, high APY saving accounts are more rewarding offering 10 times more interest than traditional savings accounts. The Federal Deposit Insurance Corporation (FDIC) shows that the national average APY is only 0.07%.
We have compared more than 50 national banks based on features in a savings account and curated a list of the 11 best savings accounts of November available in the US. Let's know which bank's savings account fits your financial needs.
Best Savings Accounts in 2023
11 Best High Yield Savings Account: Detailed Insight
CIT Bank: Top Consumer's Choice

| Minimum Deposit | Monthly Fee | Savings APY | More Details |
| --- | --- | --- | --- |
| $100 | $0 | 0.50% | Click Here |
Founded in 2000, CIT Bank offers a high yield savings account, money market account, CD account, and custodial accounts to help the customers maximize their finance. The bank is an only online bank with no physical branches and ATMs.
In the savings account, CIT has a Savings Builders account that needs no opening balance requirement and has no maintenance fee. The bank claims to offer six times more interest rates than other national banks on average in a savings builders account.
↳ Best Feature?
CIT Savings Builders has outstanding features for those who save and invest to grow their money. The bank offers 0.50% APY which is higher than any other brick and mortar bank.
The saving account at CIT allows free six transactions per statement cycle and beyond a limit, customers need to pay additional fees. It has the CIT Bank mobile app through which customers can deposit checks remotely and make transfers.
↳ Who is it Best For?
CIT is best for those customers who don't need to visit physical branch offices for their financial activities. It'll be preferable for people who want online access to the bank to check their accounts and deposit and transfer the funds electronically.
People who wish for a bank that has no service fee and no opening balance requirement can opt for CIT. Also, for people who search for high-interest rates in a savings account, CIT comes above the top list.
↳ How much are the Bank Fees?
CIT has no monthly fee and no opening required balance. You can open a savings builder account freely but to earn interest you need to deposit the money.
To earn 0.40% APY, you need to maintain a minimum balance of $25000 or more in the account or you need to make at least a deposit of $100 each month.
Click Here to Know More About CIT Bank Savings Account.
Ally Bank: Best Bank for Checking and Savings Combo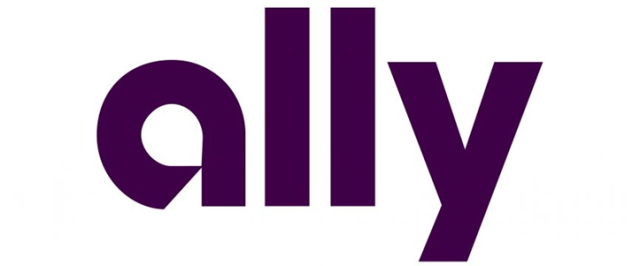 | Minimum Deposit | Monthly Fee | Savings APY | More Details |
| --- | --- | --- | --- |
| $0 | $0 | 0.30% | Click Here |
Ally bank is the direct subsidiary of Ally Finance and has online access without physical branch locations. However, customers can collect money from the bank at 43,000 ATMs via Allpoint and an interbank.

Ally offers savings, checking, multiple CD accounts, and various financial solutions. It has an Online Savings account that provides high-interest rates up to 0.3% without charging a monthly fee.
↳ Best Feature?
Ally Online Savings account has some striking features including helpful financial tools. The tools are simple to use; for example, the bank has an online bucket through which customers can set their saving target and know how to complete it.
The bank doesn't have monthly maintenance fees or even customers needn't bother to have minimum balance requirements. The money is safe in FDIC and the bank offers 24/7 support for customers if they have any issue with the account or need any financial solutions.
↳ Who is it Best For?
Ally is for those who prefer online transactions and financial activities without visiting the physical branch locations. However, it'll be pretty much easier to choose this bank if the customers want an online bank with cash withdrawal ATMs.
The bank doesn't have a monthly fee so it'll be much preferable for those who need maximum savings without worrying about fees.
↳ How much are the Bank Fees?
Ally doesn't compel the customers to pay a monthly fee and doesn't have a minimum balance requirement. The bank has recently updated the policy to offer a fee-free overdraft facility.
However, the bank only allows free six transactions per statement cycle and customers need to pay after the limit.
Click Here to Know More About Ally Bank Savings Account.
Marcus by Goldman Sachs: Best Overall Bank

| Minimum Deposit | Monthly Fee | Savings APY | More Details |
| --- | --- | --- | --- |
| $0 | $0 | 0.50% | Click Here |
Marcus by Goldman Sachs is an online-only bank that offers high-yield savings accounts, high-yield certificates of deposit (CDs), and no-fee personal loans, which is also called an award-winning personal loan.
M