ETX Capital (OvalX) Review: Is it Best for Advanced Traders?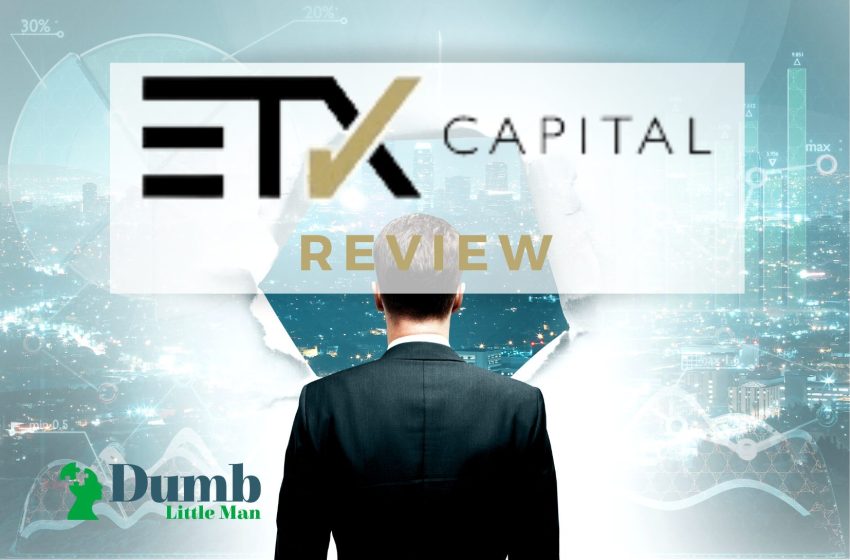 Financial markets have in recent years become more accessible to retail investors all thanks to online brokers. Whether you are interested in forex trading, CFD trading, or even investing in individual stocks, with an online forex trading account, you can access these markets from anywhere in the world.
There are of course a lot of online brokers these days, each offering a unique experience to customers. But over the years ETX Capital has managed to distinguish itself as one of the leaders in this space. The firm has built a reputation of excellence, reliability, and integrity as far brokerage services go.
In this in-depth ETX Capital review, we will look at what this firm is all about, the kind of features that it offers, its trading fees, and give you a list of pros and cons to expect once you open a trading account with them. Keep reading below and learn more.
| RECOMMENDED TRADING COURSE | REVIEW | VISIT |
| --- | --- | --- |
| | #1 Forex, Crypto and Stocks trading course. Ranked most comprehensive by Investopedia and Best by Benzinga. Free to Try! | |
ETX Capital Review: What Is ETX Capital?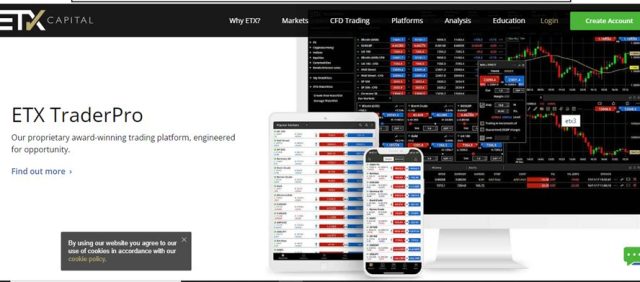 ETX Capital is a London-based financial services company that offers online brokerage services to a variety of customers. The firm specializes in derivatives including forex derivatives, contracts for difference or CFDs, and spread betting as well. ETX was founded in 1965 but has changed its name several times ever since.
It started off as Dusrolgraph Limited back in the day before changing to Monecor Limited in 1973. The firm however launched a new retail derivatives subsidiary called TradIndex in 2003. Nonetheless, after an acquisition deal in 2007, TradeIndex was renamed to ETX capital and the name has held on ever since.
ETX Capital has a wide variety of assets to trade. You also get commission-free trading on stocks, tight spreads on derivatives, and generally low trading fees. The firm is also regulated by the Financial Conduct Authority FCA in the UK for security and reliability. Also, even though the brokerage operates in the UK, it accepts applications from traders in several other countries as well.
How does ETX Capital work?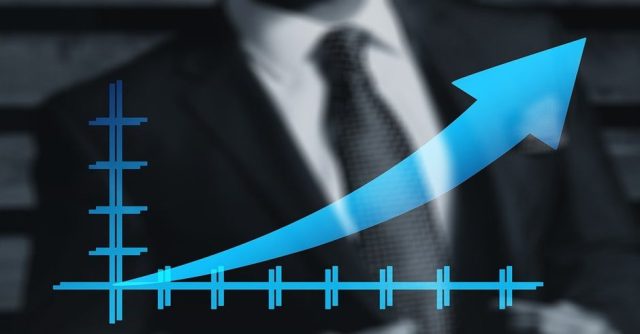 As with every CFD trading and spread betting online broker, the first step would be to open an account. Now, if you are not still sure about these derivatives, you can still open a demo ETX Capital trading account and hone your skills before you start live trades. Nonetheless, for folks who are ready to jump into live trading, you will simply need to fill in some personal info and upload identity and address verification documents.
It will take about 24 hours or less for the account to be approved. After that, just deposit money into the account, access the online trading platform you want, and start trading. It is however important to note that over 72% of retail investor accounts lose money when trading CFDs with this provider. Make sure you understand the nature of the risk you are taking. Besides, novice traders and to some extent experienced traders can always start with a demo account to develop their trading strategies and skills.
This will ultimately give retail traders an edge when they start to trade with real money. Please also note that there are several ETX Capital trading platforms that you can use to trade. There is the proprietary TraderPro which comes with advanced trading tools and superb execution. But ETX capital traders can also use the MT4 platform as well.
What are the Features of ETX Capital platform?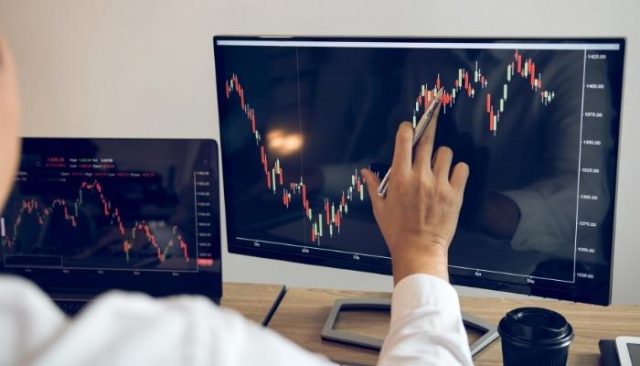 ETX Capital has several platforms available for traders. There is the proprietary TraderPro and there is also the MT4. While you are free to use any of these ETX Capital trading platforms, the TraderPro is often much better for spread betting and for people who want to trade stocks fast. TraderPro has several features as well.
First, you get a series of innovative charts with over 60 indicators to help you execute trades fast and with accurate precision. The online trading portals also feature advanced and dynamic risk management tools to help you safeguard your capital, including negative balance protection. There is also a dedicated analysis section on the ETX capital website.
Here, you will find in-depth fundamental and technical analyses on a wide range of assets. Although the analysis does not constitute financial advice, it can help experienced traders develop unique trading strategies that lead to more gains in the future. Do not also forget the auto-trading feature that lets you open and close trades automatically when certain conditions are realized in the market.
ETX Capital has also done well to offer a multi-platform trading approach. In addition to the desktop and browser platforms, you can also trade forex pairs and other assets on mobile trading apps offered by this provider. Besides, in case you have any issue with your ETX capital accounts, you are always advised to get in touch with the robust customer support team anytime. These reps will address all issues in no time.
ETX Capital Pricing and Plan?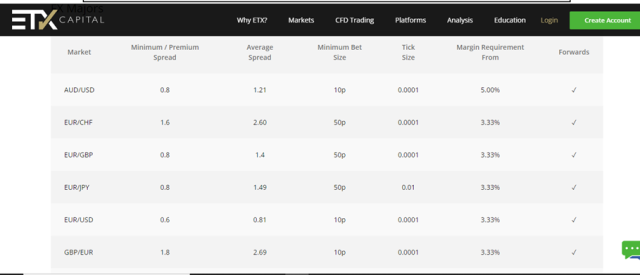 As noted above, ETX Capital offers some of the lowest trading fees. First, it is important to note that ETX Capital fees are not standard. They will vary a lot depending on the assets you are trading. Also, trading fees are largely spread based in that, you won't have to pay a fixed commission for every trade. For regular traders, this can be a huge plus.
When it comes to forex pairs, spreads range from 0.6 pips to 3.87 pips. It all depends on the pair you have invested in. For instance, the EUR/USD pair attracts the lowest pips at just 0.6 while others like the GBP/JPY can have spread of as high as 3.8 pips. Variable spreads are also charged on CFDs, spread betting trades, and cryptocurrencies as well. You will also get zero-commission trading on all stocks.
Compared to other brokers out there, it is clear that ETX Capital offers competitive pricing plans for all clients.ETX Capital does not charge a minimum deposit too. You are not also required to pay when withdrawing funds or pay any deposit fees as well. We did not also see any other trading fees hidden or otherwise.
Who is ETX Capital Best For?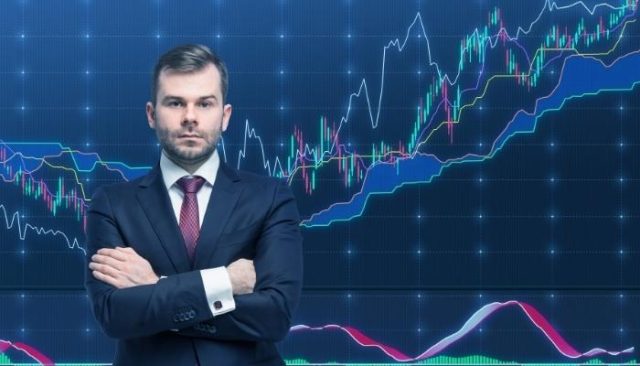 ETX Capital offers sophisticated and complex trading products. It is therefore suited for the professional trader. Please always remember that CFDs are very risky financial instruments. They require a deep understanding of financial markets to execute them correctly. Although new traders can eventually develop the experience and the skills needed to trade CFDs, it takes time.
The good news is that ETX Capital can be a great place to learn how to trade these derivatives. The firm offers extensive educational materials for beginner traders and you can also open a demo account to hone your skills. Also, if you are an active trader looking for the best trading fees in CFDs and spread betting, then ETX Capital will suit you.
The firm offers straightforward fee structures including some of the lowest spreads on major currency pairs. ETX should also be a great option for techies. These are traders who rely heavily on fast execution and advanced technology in trading to make profits. Well, ETX Capital platforms offer that in abundance. From automated tools, dynamic risk management, and charting tools with over 60 indictors, the firm offers everything for the most sophisticated trader out there.
ETX Capital Pros and Cons
As one of the leading online brokers in the world, ETX Capital offers a few important pros and cons that you should be aware of. Here is the full list:
Pros
You get a simple and straightforward account opening process with simple bank statement verification
Some of the most competitive trading fees in the market
The firm also delivers advanced and technologically superior online trading platforms
Extensive research on all tradable assets including trade signals
Robust educational and training materials for beginner traders
Cons
Very limited to a selected list of countries, mostly in the EU
Can feel a bit intimidating for new traders out there
ETX Capital User Experience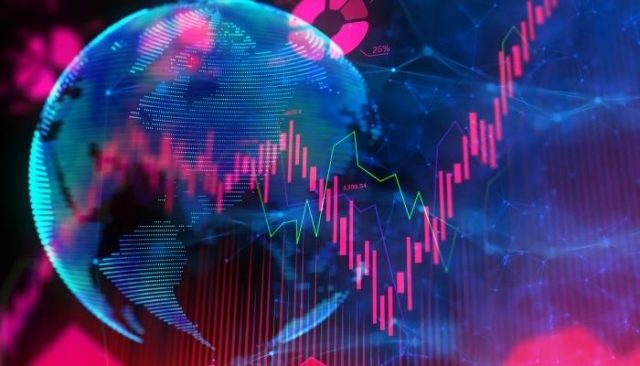 Overall, the user experience on ETX Capital, especially for active traders is absolutely incredible. There are several reasons for this. First, let's check out the fees. Trading derivatives can be expensive and as such, a lot of traders are always looking for ways to cut fees as much as possible. ETX Capital does that in fact, you can close trades on small profit margins and still make decent returns when fees are factored in. Even in cases where the broker pays a market maker for order flow, they still manage to keep the trading fees extremely competitive.
The trading platforms are also incredibly good. ETX Capital offers two main trading platforms. They include the TraderPro which is an in-house platform and the popular MT4. Both of these platforms are known for quick execution and auto trading as well. But ETX Capital has also added additional dynamic risk management tools to help you keep your capital safe. You also get to set order execution well in advance just to make sure you don't miss out on any opportunities.
The ETX Capital customer support has also done very well to ensure that users here get the best experience. They are not only fast in their response but the team can be reached through various ways, including email, social media, and even live chat. ETX Capital in fact has dedicated support reps focusing on specific areas of the business to ensure no one is left behind. Based on these factors, and the reviews we have seen online, there is no doubt any trader will enjoy trading with this provider
ETX Capital vs Competitors
ETX Capital, even for all its good stuff, has a few competitors that easily match up to it in every respect. But how does the firm compare with these other brokers? Well, we actually looked at two similar firms and came up with a brief comparison below.
1. ETX Capital vs Avatrade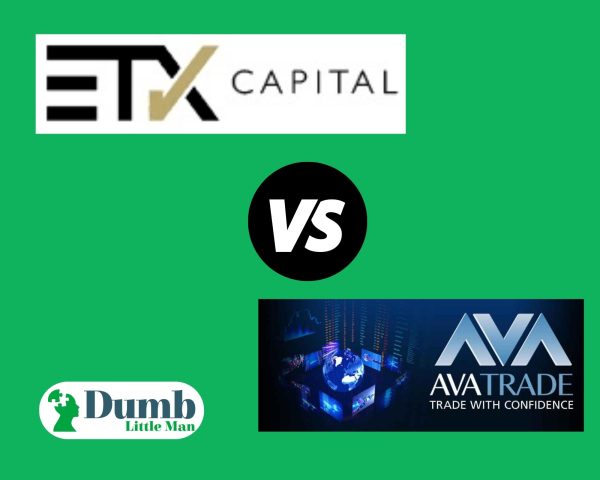 AvaTrade is an Irish-based online broker that offers forex and CFD products. Just like ETX Capital, AvaTrade is also regulated by the Financial Conduct Authority and other tier-1 regulators around the world. It is known for its state-of-the-art trading platforms, advanced trading features, and also some of the most competitive fees out there. However, ETX Capital has better trading technology and tools.
Although both these firms have almost similar fee structures, ETX is also a bit cheaper. However, if you are a beginner, you would be better off using AvaTrade. Although the Dublin-based brokerage can still be a good option for advanced traders, its investment tools are more suited to novices who are just starting out. Also, AvaTrade offers better educational materials albeit the research and analysis that you get for ETX are way better. But even with these differences, these brokerages are quite reliable.
Broker
Best For
More Details


Best Overall Broker
Read Review




securely through Avatrade website
2. ETX Capital vs FXCC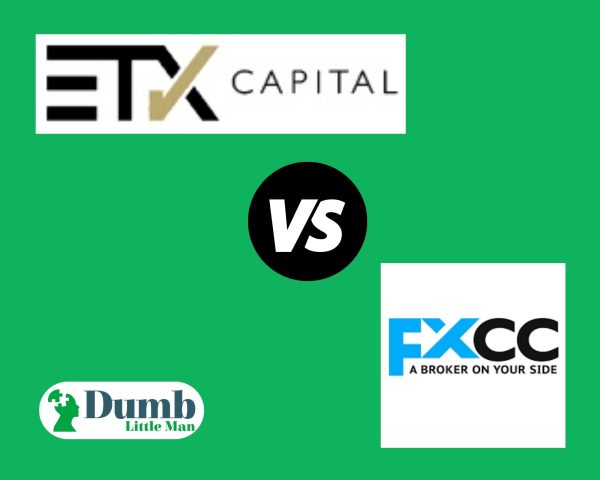 FXCC is one of the oldest brokerages and has built a very good reputation over the years. The firm in fact goes toe to toe with ETX Capital when it comes to low trading fees. In fact, it can be argued that FXCC is a bit cheaper. Also, unlike ETX which is quite limited in terms of reach, FXCC accepts account applications from nearly all parts of the world. This makes it a good option for global traders.
But sadly, FXCC does not offer multiple platforms in fact, you only get to use the MetaTrader 4. ETX Capital on the other hand delivers its own proprietary trading platform and improved versions of the MT4 as well. You will also enjoy better and superior trading tools with ETX compared to FXCC. From automated trading, dynamic risk management, and others, ETX has the best tools for advanced more sophisticated traders. Clients will also be happy to know that the education that ETX offers is much better compared to FXCC. Despite all these factors, for folks outside Europe, FXCC is much better.
Broker
Best For
More Details


Intermediate for Non US Traders
Read Review




securely through FXCC website
Conclusion: Is ETX Capital really the Best for Advanced Traders?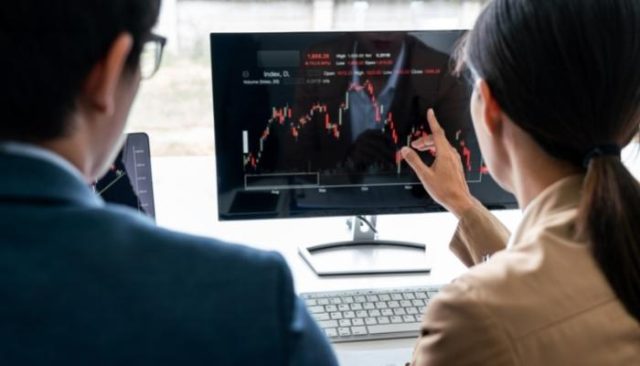 Finding the perfect brokerage is not always easy. Although different firms strive to offer the best trading experience, at the end of the day it all comes down to a trader's personal preferences. But ETX Capital is a cut above most online brokers and for good reasons. To start with, this brokerage has incredibly low fees in fact, you won't find a CFD broker out there that charges such low rates.
But even with low fees, ETX Capital delivers incredible value for clients. First, you get an advanced and tech superior trading platform with some of the most amazing investment tools you can find. Whether you are looking for dynamic risk management, advanced charting, or reliable technical indicators, ETX has it all.
Be sure to also take advantage of the robust team of customer support, easy account opening, and faster deposits as well. However, there are of course some areas where the firm can improve on. First, the fact that it's only available in a few selected countries means that most global traders won't benefit from ETX at all. Also, the advanced trading technology offered here can feel intimidating for a new trader. But all in all, ETX Capital is a solid and reliable online broker that you can trust.
| RECOMMENDED TRADING COURSE | REVIEW | VISIT |
| --- | --- | --- |
| | #1 Forex, Crypto and Stocks trading course. Ranked most comprehensive by Investopedia and Best by Benzinga. Free to Try! | |
ETX Capital FAQs
Is ETX Capital Safe and Legit?
Yes, as noted above in this ETX Capital review, this is a regulated broker. For this reason, it is safe and legit to trade here. But please note that you are fully responsible for your investment decisions. CFDs and other derivatives are very risky products. Only trade them if you know what you are doing.
Is ETX Capital wallet the same as ETX Capital?
No, these are not the same. The ETX Wallet, as the name suggests is basically an online wallet for mostly crypto assets. ETX brokerage on the other hand is a trading firm that offers a wide range of financial services.
Is trading cfds a good idea?
Well, you can make a lot of money from CFDs since you get to trade with leverage. But the risk of losing money rapidly is also very high. CFDs are complex instruments that are mostly suited for advanced traders. In case you have no trading experience, it would be best to take your time and learn before you start. Also, you can use a free demo account to trade these instruments just to get a feel of what they are about.
Like this Article? Subscribe to Our Feed!
Wilbert is an avid researcher and is deeply passionate about finance and health. When he's not working, he writes research and review articles by doing a thorough analysis on the products based on personal experience, user reviews and feedbacks from forums, quora, reddit, trustpilot amongst others.