M1 Finance Review: Is it Best for Customizable Robo Investing?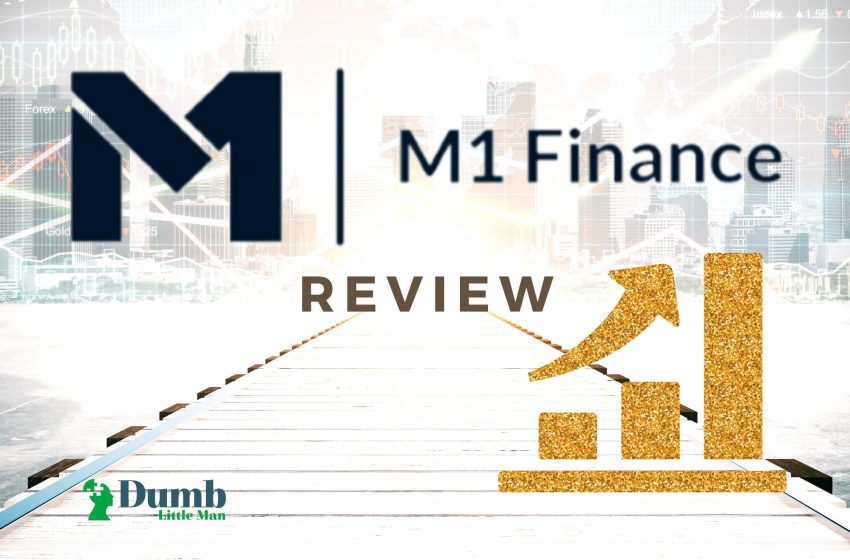 Want to jump straight to the answer? The best cryptocurrency brokers for traders are Coinbase and Gemini
The #1 Forex Trading Course is Asia Forex Mentor
Over the last few years, investment has become much more accessible to many people.  Whether it's an app or a robot advisor, things seem to be getting a lot easier, and the platforms provide more and more to people with very little investment experience.
This is the best platform for those who have no investment in the start and want to scroll well without charge for investment management or trading, which costs you extra dollars to get to work. This M1 finance review guide to help you decide if it fits your portfolio needs, we'll take a closer look at M1 Finance's Robo Advisory. So, in the end, you will be able to make the perfect decision according to your investment budget.
This article will talk about Robo Advisors, and in the end, we will share some slightly different strategies with other competitors.  First, we will unpack M1 Finance in detail with advantages and disadvantages.
M1 Finance Review: What Is M1 Finance?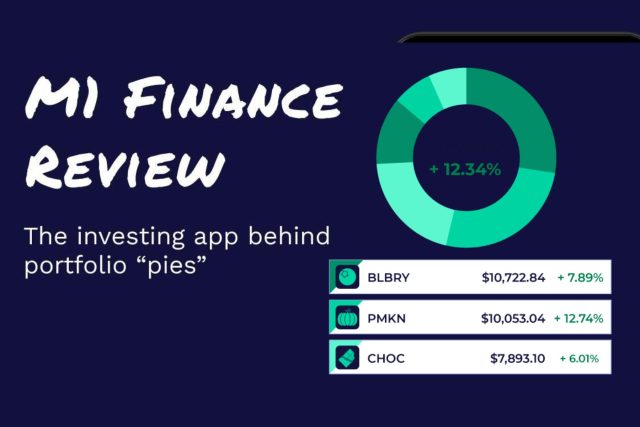 M1 Finance offers an interesting combination of automated investing with extensive portfolio customization as well as borrowing and spending features.  You can create your investment strategies and be able to choose from over 80 pre-created portfolios called "pies". This platform is specially designed for those investors who want to customize their portfolios according to personal preferences, risk tolerance, and diversity goals.
M1 Finance is an online brokerage.  It falls into the category of Robo Advisor.  It is safe to use and you choose a specific set of investments according to your preference. M1 Finance offers near about 100 pre-made investment portfolios. Hedge Fund Followers portfolios are designed to mimic the investment strategies of large hedge funds without high costs.
M1 Finance is the personal finance solution of choice for everyone from beginners to seasoned investors. With M1 Finance's tips and methods, you can improve all elements of your personal finance. M1's simple tools let you create an investment strategy that's perfect for you.
| RECOMMENDED TRADING COURSE | REVIEW | VISIT |
| --- | --- | --- |
| | #1 Forex, Crypto and Stocks trading course. Ranked most comprehensive by Investopedia and Best by Benzinga. Free to Try! | |
How does M1 Finance work?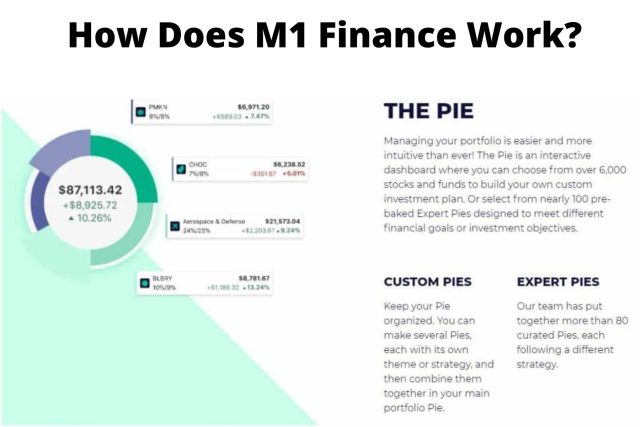 M1 Finance provides an exclusive platform that combines elements of both a Robo-advisor and an online brokerage. you can choose your investments in the same way as you would with a brokerage account. This trading platform allows you to choose and pick your investments for your brokerage account types, which you can then use to make pies. It provides individual equities and exchange-traded funds (ETFs) that you can be used to build a personalized portfolio line.
M1 allows you to use fractional investing to invest in specific equities. As a result, if you don't even have enough money to purchase a complete share of a corporation, fractional shares can be purchased and added to your portfolio. when you select one or more desire portfolios, M1 acquires the securities plus maintains your desired asset allocations via automatic rebalancing.
The platform's most significant benefit is that it eliminates the requirement to buy and sell properties to sustain your desired asset mix. M1 platform makes all trades at 9 AM Central Time each day that the New York Stock Exchange is open. No trading can take place outside the trade window. Lincoln Savings Bank offers an FDIC-insured checking account. This includes a debit card and a refund for ATM fees. M1 will immediately shield you from paying the short-term tax liability.
Broker
Best For
More Details


Customizable Robo Investing
Read Review

 




securely through M1 Finance website
What are the Features of the M1 Finance platform?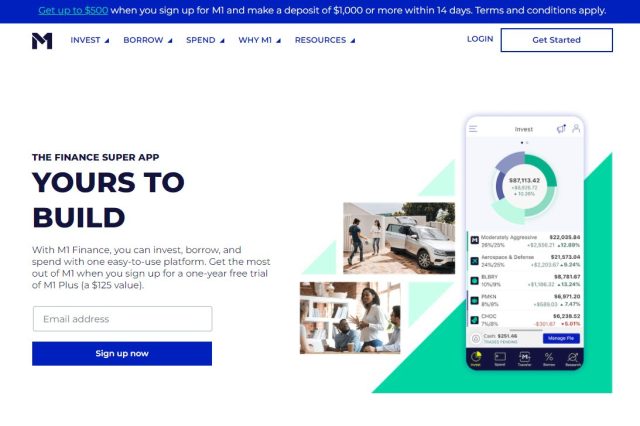 These automated investment platforms offer the following top features.
Pie-Based Interface
M1 Finance's use of "pies" is its most well-known and distinctive feature. The portfolio's basis is the pie. It's easy to make pies. The pie-based interface is simple to use and navigate, making it especially appealing to new investors. It also shows you each slice of your portfolio in a nice graphic depiction.
Dynamic Rebalancing
One of the most essential elements of the M1 platform is dynamic rebalancing. M1's dynamic rebalancing refers to how fresh deposits are assigned to buy orders based on the goal allocations you specify. Underweight assets, on the other hand, are automatically purchased with additional funds to bring them back to your allocated target. This implies that your fresh deposits will rebalance your account for you. This is particularly important in a taxable brokerage account because it allows you to rebalance without actually selling your shares, preventing capital gains taxes.
Customer Service
From 9 a.m. to 4 p.m., the firm provides chat, email, as well as phone support. The company, like its competitors, provides a FAQ section with common inquiries which are further divided into sections including getting started, tax, linking to an account, your portfolio, and more. A drawback for the company is the limitation of evening weekday calling hours and weekend contact. Merrill Edge and Fidelity, for example, provide phone support 24 hours a day, seven days a week.
Security
M1 Finance is safe and secures thanks to two-factor authentication and military-grade 4096-bit encryption. M1 purchases FDIC insured checking account and SIPC insurance coverage to secure your mutual funds. These coverages are purchased by all banking and brokerage organizations to offer customers peace of mind.
Education
It has several educational resources that you may make use of. You'll discover a wide selection of articles on the blog concentrating on general socially responsible investing methods and best financial practices. Additional ways to get this information include M1's social media sites, videos, and "The Investors Mindset" newsletter.
M1 Finance Pricing and Plan?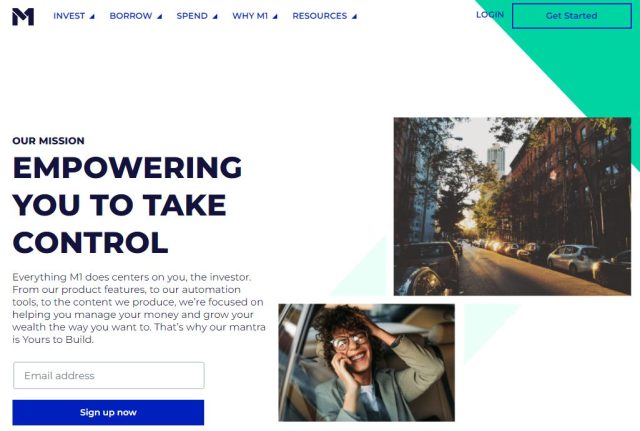 Portfolio cash management and trading fees are not charged by M1 Finance. This is a unique feature of this platform that allows you to put more money to work for you. M1 makes money instead by charging interest, lending securities, offering a Plus membership, and pricing for trading. Members of the M1 Plus tier pay a $125 annual subscription fee. For other account transactions, there is additionally a miscellaneous charge structure.
It does not store any of your holdings in cash. if your account has a balance of moreover $2,000, it is designated as a margin account. Each retirement account allows you to choose your assets, professional portfolios, fractional shares, and dividend yields that are automatically reinvested.
To start a retirement account, you'll need at least $500. If you want to open a trust account, you should have at least $5,000 to get started. To invest in a custodial account, you had to pay $125 per year. Taxable brokerage accounts are also accessible for individuals and couples. To get started, you'll need to put down a minimum investment of $100. M1 members receive one ATM fee reimbursement monthly, while M1 Plus members receive four. On qualified debit card purchases, M1 Plus members receive 1% cashback.
Broker
Best For
More Details


Customizable Robo Investing
Read Review

 




securely through M1 Finance website
Who is M1 Finance Best For?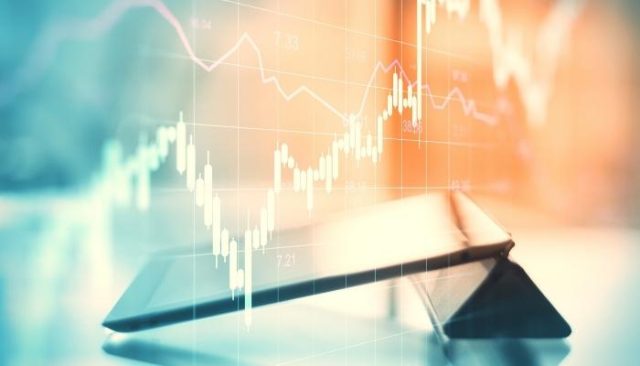 M1 Finance is perhaps the greatest option for someone who wants to manage their money completely by using an investment portfolio. M1 may be a good option for people looking for a fee-free investment portfolio. You can obtain a line of credit plus a savings account product in addition to managing your portfolio. It could also be useful for someone who prefers to manage their retirement accounts independently. Self-employed persons may choose to form a SEP IRA, and those with workplace retirement plans might also want to create a Roth IRA to supplement their retirement savings.
M1 Plus is a good option for those who wish to use their portfolio to get a cheaper rate on a line of credit. When using the debit card, users can receive a yield on their checking account balance as well as cash accounts back. This platform, on the other hand, is unlikely to function effectively for a trader who trades frequently. Although you can invest in specific stocks, the second-afternoon trading window for the day is restricted, so you won't be able to make many deals in a single day. M1 is unlikely to appeal to people interested in day trading.