How To Trade Forex Successfully – A 2023 Beginners Guide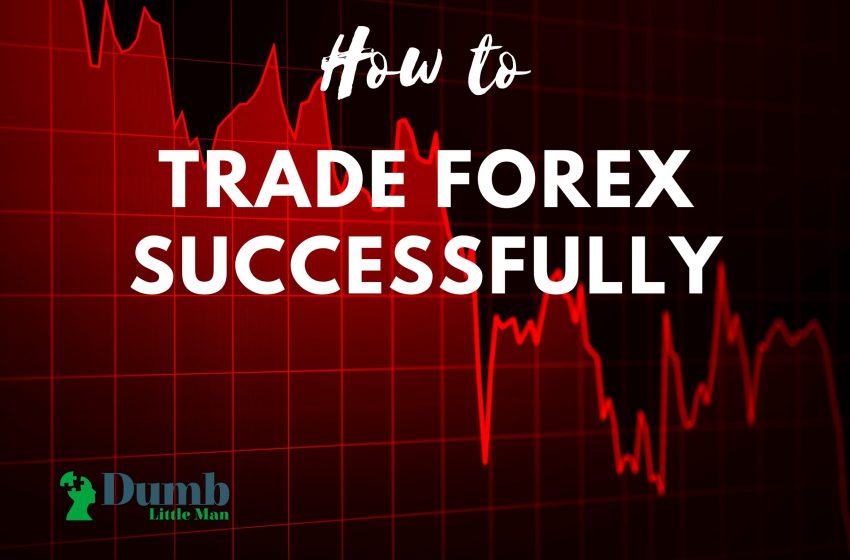 Want to jump straight to the answer? The best forex broker for traders is Avatrade
The #1 Forex Trading Course is Asia Forex Mentor
We've all heard of the forex market and the potential it has to make you money and change your life.
Have you ever tried forex trading? If so how long did you do it for? Were you successful?
Chances are you were unsuccessful and anyone who introduced you to trading forex is probably also unsuccessful themselves.
This is why trading the forex market seems like an impossibility for most people. After taking multiple trades, and failing to make consistent profits, many people quit after just a few months.
But what if you knew someone who was successful at trading and was willing to teach you?
In this review, we take a look at just such a person and how you can turn yourself into a successful forex trader.
Let's begin, shall we?
How To Trade Forex Successfully: The Key to Success In Forex Trading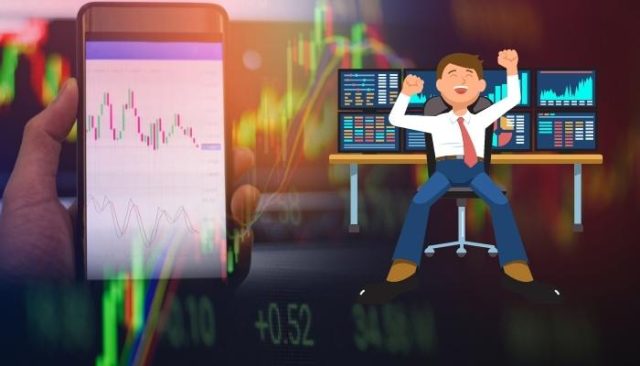 Learning to trade the forex market is like learning any other skill. You have to put in the time and the effort required.
But before you can become a successful forex trader, you will need to first believe that you can trade forex successfully.
But here's the thing.
Most people will only believe that they too can trade forex successfully if they know people around them who are successful forex traders.
And therein lies the problem. Most of us don't know any successful traders.
That said, it is the belief that leads you to take action and it is the action that will give you results.
Now keep in mind that the initial results can either be positive or negative. If for instance you experience a losing trade or you lost money in your trading activity, and you don't believe that you can trade forex successfully, it will only feed into your weak belief and will speed up your chances of giving up.
You will fail to put in the effort required and consequently, you will fail to achieve your desired results. And successful trading will require effort.
Think of it as a vicious cycle.
But what if your belief in forex trading was strong?
Even if your initial results were not good, you would still take the right actions (identifying your mistakes and taking corrective measures) which would, in turn, provide better results (reducing your losing trades). This in turn would fuel your belief even further that you will succeed at forex trading.
But it doesn't end here.
Thanks to your growing belief, you will gain momentum in your forex trading career towards your success.
Which now begs the question.
If your belief needs to be strong for you to succeed in forex trading, where do you start if you still don't know any successful traders?
| RECOMMENDED TRADING COURSE | REVIEW | VISIT |
| --- | --- | --- |
| | #1 Forex, Crypto and Stocks trading course. Ranked most comprehensive by Investopedia and Best by Benzinga. Free to Try! | |
Your Vision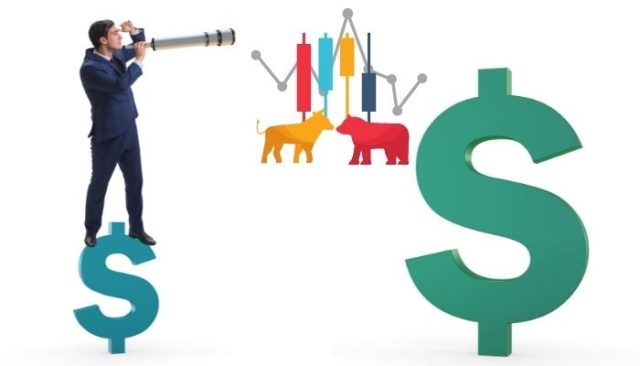 The truth is that knowing a successful trader isn't the only way to develop a belief in forex trading.
All you need to have is a vision.
This vision should tell you where you are, where you want to be, and what you want to achieve from your trading.
For instance, person A could have a vision of succeeding in forex but have set it in their mind that if it doesn't work, they are okay with moving on to something else.
Person B on the other hand has set it in their mind that they will do whatever it takes to succeed in forex trading.
Novice traders who start with person A vision or belief are likely to move from one forex trading strategy to the next without sticking to anything. Eventually, they give up after a few losing trades.
They will not even spend enough time on any forex trading strategy to find out of it works or not. Think of a miner digging for gold only to give up before reaching the level where the gold lies. If only they dug a little deeper they could find the gold.
To succeed in the forex, you MUST have person B's mentality where you MUST WIN and WILL WIN no matter what it takes.
And unlike person A, you must avoid switching over to different trading strategies every so often.
To have that type of conviction, however, you need a strong belief and therefore a strong and clear vision.
Here is something I would like you to do. Close your eyes and take your mind to that time you followed your forex trading strategy. Everything worked out as it was supposed to and you ended up getting a profitable trade.
Now imagine taking similar successful trades to that one. Think about your entry strategy and see your trades play out just as they are supposed to in your mind.
Now see yourself living as a successful forex market trader. You are driving the type of car that you want and enjoying life.
Now open your eyes. You've just had a vision of yourself as a successful trader. You've also just made yourself believe that you can do it.
And you know what? You can!
Broker
Best For
More Details


Best Overall Broker
Read Review




securely through Avatrade website
Broker
Best For
More Details


Intermediate for Non US Traders
Read Review




securely through FXCC website
Do IT!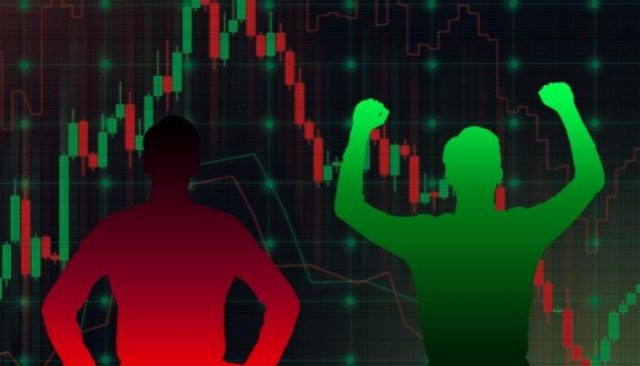 Here's my story-the short version.
I started trading like many traders do, without a clue on where to begin in the forex industry or even which trading platforms were best. I didn't even understand price action. This financial market seemed tricky at first.
Of course, initially, I was not profitable. But I promised myself that I would make it work.
I had a strong belief and vision and I knew that one day I was going to make it and learn to trade the market. Nothing was going to stop me.
And granted, I had plenty of moments where I doubted myself and wondered if I was biting off more than I could chew. But I always had my vision and my belief system to fall back onto and this kept me going.
So, if you reach a point where you are doubting whether you'll ever be able to trade the forex market, always remember your vision and belief. This will give you the momentum you need to keep pushing.
If you keep visualizing yourself as a financial market trader, you will get the momentum you need to keep learning. Sooner or later you will be adept at trading.
Best Forex Brokers
Broker
Best For
More Details

Advanced Non US Traders
Read Review




securely through Avatrade website




Intermediate Non-US Traders


Read Review





securely through FXCC website






Overall Broker
Read Review





securely through Forex.com website




Professional Forex Traders

Read Review




securely through Interactive Brokers website



Best Forex Trading Course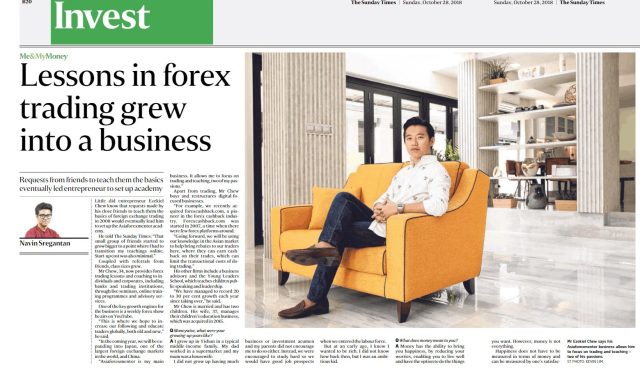 Investing in the Forex market might seem to be a daunting task especially if you are a beginner, and have just started exploring the Forex market. Although experience is said to be the best teacher when dealing in the Forex market, it is good to learn about the Forex market briefly before making your first investment.
There are several ways in which you can start expanding your knowledge of the stock market. You can either start reading books or ask for tips from your friends or family members who have prior experience of trading on the Forex platform. However, the former is a time-consuming method while the latter is not always a credible learning source.
If you want to learn about investing in the Forex market that would help you gain knowledge, and tell you all you need to know about the market, then you can opt for some professional courses available on the internet. These courses are developed by Forex markets experts who have years of training Forex traders.
Now, there are thousands of courses on the internet that claim to teach you about Forex investment. However, not all of these courses are reliable and give accurate information. So which is the best Forex course for learning the ins and out's of the Forex market?
Asia forex mentor course by Ezekiel is by far one of the best Forex learning courses on the internet, and they are one of the best learning sources if you want to expand your Forex trading knowledge.
They have been featured on multiple different leading forex platforms and Forex events happening around the world. Ezekiel's platform is the perfect solution for you to learn because their clients include multiple trainees and bank traders from private trading institutions around the globe.
It is the number one course available on the internet because it also reaches new bank traders and has fun managing if you want to make money from trading forex stocks and other commodities.
You can get a great return on investment by indulging yourself in this systematic course. Even if you are a beginner in the field and do not have enough experience and knowledge about Forex trading, you still join this program with zero knowledge. Everything will be taught to you from scratch, and you can enroll yourself in this program right now to get started.
Check out the testimonials on the website and start your Forex trading journey right away. The good thing about this course is that you will be crystal clear about what you need to do from day one.
They are using a return on investment approach to teaching their students. It is a scientific method of beating the market, and you will not be taught this somewhere else.
| RECOMMENDED TRADING COURSE | REVIEW | VISIT |
| --- | --- | --- |
| | #1 Forex, Crypto and Stocks trading course. Ranked most comprehensive by Investopedia and Best by Benzinga. Free to Try! | |
Conclusion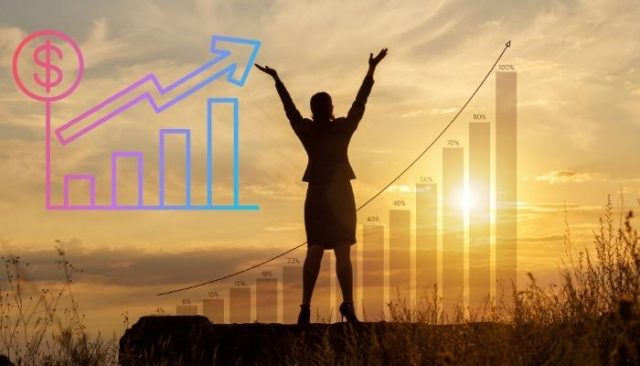 The forex market is filled with trading opportunities that traders can take advantage of to change and improve their financial situation. And the great part is that you can start with virtual funds without risking your trading capital as you learn to navigate the market.
Using the different financial instruments, you can learn day trading to draw a consistent and decent income from the market each trading day. The Asia Forex Mentor program teaches you all about price action to help you identify profitable setups during your trading day.
With the Asia Forex Mentor course, you'll get regular trading opportunities, develop your trading style and perfect your day trading. Whether it's trading currencies, technical analysis, or identifying market moves, the course has it all!
How To Trade Forex Successfully FAQs
Can you get rich by trading forex?
The short and simple answer is Yes! You can get rich by trading forex. The foreign exchange market is the largest compared to all other financial markets in the world. By developing a profitable trading style and trading strategy, you can make a decent income trading the market.
However succeeding in forex requires dedication, time, and effort on your part. There are plenty of lessons to learn such as technical analysis, technical indicators, and market moves. All these are part of a successful trading strategy and are what profitable traders are all about.
Many of the forex trading courses from self-proclaimed gurus, however, are more likely to be a waste of your money. So it's important to start with a mentor who has a proven track record such as Ezekiel Chew, the founder of the Asia Forex Mentor trading course.
This will give you a holistic understanding of the market by introducing you to things like financial institutions, price action, and market movements to help turn you into a successful trader.
What is the most profitable way to trade forex?
The truth is that there is no single best and most profitable way to trade. There are many trading strategies out there. What sets a trading strategy apart from all the BS in the market is the ratio of winning trades to losing trades.
That said, all profitable trading strategies also have a few more things in common. Coupled with having a decent number of winning trades, they also incorporate technical indicators and good trading capital management. With this in mind, you can be profitable through forex scalping and many swing traders will swear by their trading strategy.
Also keep in mind that before you can be a profitable individual trader, you will need to test out your strategy and trading skills on a demo account. This allows you to learn price action. The good thing is that many forex brokers will offer this. You also need to develop a trading plan. This helps to keep your actions consistent and within the rules of your trading strategy. The best traders will always have a trading plan.
Finally, you need a mentor. Ezekiel Chew will help you in your trading strategy and guide you towards becoming a profitable trader. Without a mentor, you are likely to get confused and give up.
| RECOMMENDED TRADING COURSE | REVIEW | VISIT |
| --- | --- | --- |
| | #1 Forex, Crypto and Stocks trading course. Ranked most comprehensive by Investopedia and Best by Benzinga. Free to Try! | |
Can I teach myself to trade forex?
You are far better off with a mentor such as Ezekiel Chew who will help you create a profitable trading strategy. While nothing is entirely impossible, teaching yourself how to trade is likely going to lead to frustrations and eventually giving up.
Even the best traders start off as novices and through the help of their mentors learn to create good trading strategies. So, there is a huge difference between learning to trade on your own and having a mentor to guide you. Simply put, if you want to join the elite groups of traders and finally improve your financial situation and life, you will need to train with the best.
So avoid diving blindly into the world of forex traders and instead find someone who will teach you the ropes and save you from a whole lot of disappointments and frustrations.
| RECOMMENDED TRADING COURSE | REVIEW | VISIT |
| --- | --- | --- |
| | #1 Forex, Crypto and Stocks trading course. Ranked most comprehensive by Investopedia and Best by Benzinga. Free to Try! | |
Like this Article? Subscribe to Our Feed!
Wilbert is an avid researcher and is deeply passionate about finance and health. When he's not working, he writes research and review articles by doing a thorough analysis on the products based on personal experience, user reviews and feedbacks from forums, quora, reddit, trustpilot amongst others.