Best Banking Apps of 2023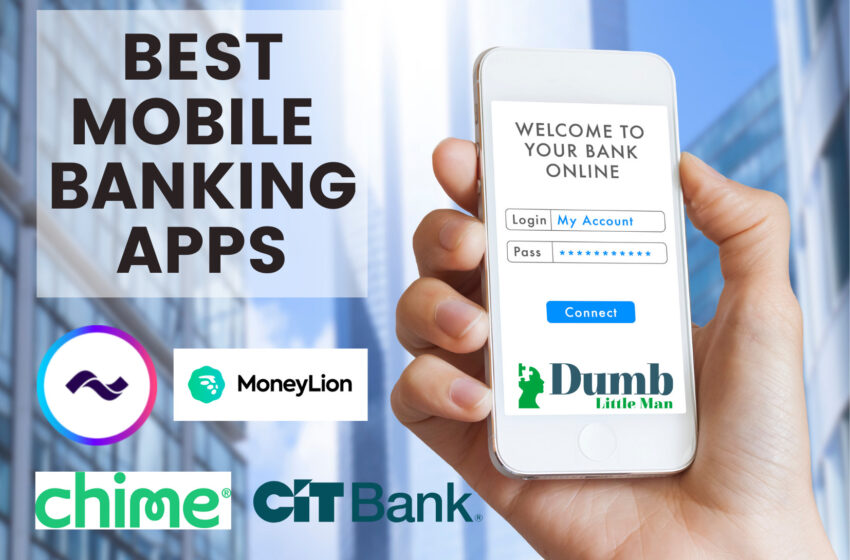 Have you been doing all of your banking, the old school way? You can wait for hours every time you need to withdraw funds, but there's a better alternative.
Why not download a banking app and keep your banking information on your phone or tablet at all times? In most cases, you'll have to get your banking app from an app store like Apple's App Store.
Features like mobile check deposits, bill pay was once thought to be cutting-edge, whereas now consumers demand that level of convenience.
Best Banking Apps Overview
| Bank | Best For | Notable Feature | Read More |
| --- | --- | --- | --- |
| Current.com | Monitoring Teenage Spending | Fast Payment | Click Here |
| MoneyLion | Monitoring your credit score | Financial watchdog | Click Here |
| CIT Bank | Best interest rates | Prompt Customer Service | Click Here |
| Chime | Budget allocation for different objectives | Efficient multi-purpose online app | Click Here |
| Aspiration Bank | High-Yield Spend & Save Account | Strong Security | Click Here |
| Chase | Ones Who Prefer Physical Banking | Easy-payment | Click Here |
| Axos | User-Friendly Banking | Get Paycheck in 2-days Advance | Click Here |
| Wells Fargo | Both Traditional and Online Banking | Card-less ATM Access | Click Here |
| PNC | Daily Checking | Checking and Savings Account in One | Click Here |
Best Mobile Banking App: Detailed Insight
#1. Best Digital Parenting Banking: Current.com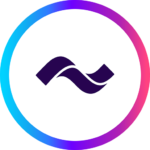 | Best For | Notable Feature | Read More |
| --- | --- | --- |
| Monitoring Teenager Spending | Fast payment | View here |
Current.com is one of the best mobile banking apps that provide dependable service as a debit card that you can manage and regulate for yourself and your teens. Current.com allows users to budget using basic spending categories, set up particular savings pods, and allocate funds accordingly.
At Current.com, anyone may open an account and apply for a Visa debit card, and it has a number of distinctive benefits, including no overdraft fees up to $100. In-network ATM usage is free. Also, there is no minimum balance requirement.
Furthermore, Current offers up to two days quicker direct deposits than conventional banking, as well as immediate refunds for gas holds, that most of the finest banks do not.
↳ Best Feature?
Current.com has a robust mobile app that allows you to manage your account while on the road. With Current Pay, you can transfer funds to friends and family while also receiving real-time expenditure notifications on your phone each time your card is used.
↳ Who is it Best For?
Opening up a bank account with Current is a sound financial choice if you want faster access to your salary, online banking, and several options for moving money automatically to the savings bank account. Moreover, since more than one parent can watch over teenage spending, it works effectively for co-parenting homes.
#2. Best Digital Bank for America: MoneyLion

| BEST FOR | NOTABLE FEATURE | READ MORE |
| --- | --- | --- |
| Monitoring Your Credit Score | Financial Watchdog | View here |
As per Finovate, MoneyLion is rated as America's Best Digital Banking, and the user-friendly app also has a 4.7 rating on Apple app Store.
MoneyLion's app includes features such as online banking, credit builder loans, no-interest cash advances, and guided investing. No requirement of either minimum account balances, or credit checks.
MoneyLion, a free online banking app, features a network of more than 55,000 ATMs, budgeting tools, and its Credit Builder Plus members also get rewards or cashback offers.
↳ Best Feature?
The MoneyLion app has a financial smartwatch called "The Financial Heartbeat" that allows you to track your expenditures and save money. After you've downloaded the app, you'll have access to a number of personal finance tools that can assist you to manage your income brilliantly.
↳ Who is it Best For?
If you are looking for a loan of up to $1,000 then MoneyLion is the online app for you. It notifies all three main credit agencies, hence a credit-builder loan could help you establish credit with on-time payments.
#3. Best Banking Option to Save More: CIT Bank

| BEST FOR | NOTABLE FEATURE | READ MORE |
| --- | --- | --- |
| Best Interest Rates | Prompt Customer Service | View here |
CIT Bank is great if you're seeking a bank account with better-earning potential. CIT is one of the best banking apps because of its excellent rates and minimal minimum initial deposits. CIT's lack of physical locations lets them save money on overhead expenditures, which allows them to offer such low rates.
The interest rate structure of CIT Bank Savings Connect is tier-based. If you deposit at least $200 each month into a linked CIT Bank Checking Account, you'll be eligible for a better rate.
The CIT Bank Checking Account gives 0.10% to 0.25% APY, which is significantly higher than the national average of 0.03%.
↳ Best Feature?
CIT Bank has an A ranking from the Better Business Bureau for its integrity. A high BBB rating implies that a company reacts quickly to consumer concerns, is open about its business processes, and is truthful in its advertising.
↳ Who is it Best For?
CIT Bank is a terrific choice for customers who qualify for one of its two savings accounts, which offer the best interest rates.
#4. Best Consumer Reviews: Chime

| BEST FOR | NOTABLE FEATURE | READ MORE |
| --- | --- | --- |
| Budget Allocation for Different Objectives | Efficient Multi-Purpose Online App | View here |
Chime, a financial institution, not a bank though, keeps things simple with just one checking account, one savings account, and one protected credit card, all integrated together with a user-friendly mobile app.
Chime is much more than just a highly ranked banking app. In reality, you can use it as a debit card to withdraw your cash at any of the national MoneyPass network's 32,000 plus fee-free ATMs. You may also set up daily balance notifications as well as real-time transaction alerts.
And, to top it off, Chime Bank allows you to access your direct deposits up to two days in advance in certain circumstances. Both Apple and Android users gave it high reviews.
↳ Best Feature?
The best feature of the chime is that you may add your Chime debit card to your Apple Pay or Google Pay mobile wallet and use it everywhere Visa is accepted. There are also over 60,000 MoneyPass, Allpoint, and Visa Plus Alliance ATMs available to you. You can use the Chime app to prevent paying fees at ATMs that aren't in your network. Moreover, you can block payments from within the Chime app if you misplace your Chime debit card.
↳ Who is it Best For?
Chime takes care of your basics nicely, so if you're just beginning with your financial journey and require a user-friendly range of financial tools assisted by multipurpose software, it is best suited for you. Consumers who want to build up their emergency fund or save for a specific aim will find its automated savings solutions particularly appealing.
#5. Best Socially Conscious Banking: Aspiration

| BEST FOR | NOTABLE FEATURE | READ MORE |
| --- | --- | --- |
| High-yielding Spend&Save Account | Strong Security | View here |
Aspiration can be the best mobile banking app as it has targeted people dissatisfied with conventional banks and millennials willing to support socially conscious businesses. It contributes 10% of its profits, and has an in-app tool that directs Aspiration customers to businesses that are environmentally and socially responsible. Users can also earn a sustainability score on their own consumption patterns.
Aspiration launched a "Spend & Save" account in 2019. This account includes a spending account with a debit card and a savings account with a 2% interest rate. Although there are two accounts, they are intended to function as one seamless Aspiration account for the customer.
Furthermore, there are still few or no necessary payments, and Aspiration also boasts of its 100% freedom from fossil fuel.
↳ Best Feature?
Aspiration has a very strong security feature with automatic sign-out and multi-factor authentication for its app. And yes, consumers can claim up to $1,000 in reimbursement for identity fraud.
↳ Who is it Best For?
Aspiration is a new type of bank that caters to consumers that are dissatisfied with traditional banks. It's open about its pay-what-is-fair cost structure. It offers a high-interest Spend & Save account with ATM reimbursements.
#6. Best Banking CreditWise: Chase Bank

| BEST FOR | NOTABLE FEATURE | READ MORE |
| --- | --- | --- |
| Ones Who Prefer Physical Banking | Easy-payment | View here |
Chase is one of the mobile banking apps that is simple to use and automatically signs you out after a few minutes of inactivity, which lends another level of protection to its features. Other fascinating features include one-touch sign-in, bill-pay with just a few clicks, and its credit score monitoring feature called CreditWise.
The Chase app, compared to other major bank apps, permits you to reload your Chase Liquid debit card. It gives you access to the majority of your accounts, including your credit card, your investments as well as checking, and savings account.
Chase clients Customer service can be reached by calling 1-800-935-9935. You can also reach out to Chase on Facebook or Twitter at @ChaseSupport for assistance. Chase presently runs over 4,700 local branches and 16,000 ATMs around the United States for consumers seeking local banking assistance.
↳ Best Feature?
One of the best features of the chase app is you can handle your payments online with ease. You can use the Chase app to pay bills, send money to friends via Zelle, and set up automatic payments for your credit card, mortgage, and other loans. In the app, you can also access your TransUnion credit score.
↳ Who is it Best For?
Chase Bank features a wide range of financial products to fulfill the needs of most people. With its excellent mobile app and online banking infrastructure, Chase has a strong digital presence. It does, however, also have a large local presence for those who prefer in-person banking services.
#7. Best Online Experience for Everyone: Axos Bank

| BEST FOR | NOTABLE FEATURE | READ MORE |
| --- | --- | --- |
| Easy Banking | Get Paycheck in 2-days Advance | View here |
Axos earned a spot on Forbes Advisor's Best Online Savings Accounts and Best Money Market Accounts lists for its money market accounts and high-yield savings.   Axos is also ranked among the best online banks and best checking accounts, hence, one of the best online full-service banking options available.
The mobile app has a 4.7-star rating, and most accounts have ATM cards. Customers can use over 90,000 fee-free ATMs around the United States. Its deposit accounts ATM charges are reimbursed for out-of-network ATM.
Customers can also use the mobile app or Bank's virtual financial assistant, Evo can assist you. Evo can help you manage your accounts more efficiently by answering common banking inquiries.
↳ Best Feature?
One of the best features of Axos Bank is that its Essential Checking accounts enable customers to get paychecks up to two days early with direct deposit express. However, the payer's support and funding of this feature determine eligibility for early receipts.
↳ Who is it Best For?
Axos Bank is one of the best banking apps that lives up to its reputation. There's something for practically every consumer need among the several account options. It doesn't have any physical branches, but that's less of an issue these days.
#8. Best Award-Winning Banking: Wells Fargo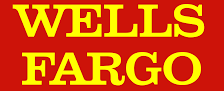 | BEST FOR | NOTABLE FEATURE | READ MORE |
| --- | --- | --- |
| Both Traditional and Online Banking | Card-less ATM Access | View here |
Javelin Strategy and Research, an independent financial research group, awarded Wells Fargo's mobile banking app a 2018 Mobile Banking Award winner. Money movement, the convenience of use, security, financial wellness, customer support, and account opening were all factors considered in the study.
This app enables you to simply check recurring payments and manage account access by clicking on a "Control Tower" icon. You'll also receive bill-paying capabilities, as well as facial and voice authentication.
Wells Fargo lets you invest in equities and mutual funds, among other things. Additionally, the Wells Fargo app makes it simple to keep track of your investments and place orders for financial advisors and Wells Trade accounts.
↳ Best Feature?
The Wells Fargo mobile banking app has a card-less ATM access facility is another significant feature that helps it stand out from the competitors. You can simply use your smartphone as a card.
↳ Who is it Best For?
Wells Fargo is a great bank for folks who want access to local branches as well as online banking. Though the bank's interest rates on various accounts are lower than those offered by the best banking apps, they are equivalent to those offered by other traditional banks.
#9. Best Online Banking Tool: PNC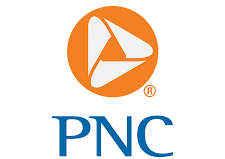 | BEST FOR | NOTABLE FEATURE | READ MORE |
| --- | --- | --- |
| Daily Checking | Checking and Savings Account in One | View here |
PNC is the best banking app, which is given a 4.8 rating in Apple's App Store and has been recognized as the top mobile banking app by a number of independent organizations.
PNC's Virtual Wallet is a web-based application that allows you to access three accounts: Growth (long-term savings), Reserve (short-term savings), and Spend (checking).
This app has a pay bills planner to help you manage and schedule your monthly payments. With Zelle, you can separate PNC credit card payments.
↳ Best Feature?
While some banking apps allow you to use your smartphone as a debit card, PNC Bank enables users to access their credit and SmartAcess Cards as well. You may never have to worry about being unable to make a transaction because your card has been misplaced or lost with this software.
↳ Who is it Best For?
It's ideal for someone who enjoys in-person banking or wishes to retain all of their bank accounts under one umbrella.
Why do you need to consider a mobile banking app?
Although the prospect of downloading yet another app may seem daunting, consider these benefits of a banking app:
Comfort: With an online banking app, You won't have to go through the trouble of getting into your laptop. You can just tap the app to instantly log in if your login credentials are saved. Moreover, a banking app simplifies the process to transfer money.
Swift: You will save a lot of time by using a bank app, especially with bill pay tools at your fingertips. Consider paying your car insurance bill in a matter of seconds. You would not have to write a check and send it five to seven days ahead of time. You can instantly make a mobile check deposit.
Secure: All financial services, including banking apps, are federally insured, as are banking institutions. Therfore, you shouldn't be concerned about data theft or other security issues.
Free: Generally, these banking mobile apps don't charge a fee, so why not give it a shot if there's no risk? You always have the option of deleting the app from your smartphone if not convinced.
Best Feature of Mobile Banking App?
Mobile banking app remains competitive due to these features.
Financial Personal Assistants: Many banking apps include a voice-activated virtual financial assistant that can provide support 24/7 and answer your inquiries at any time. This makes it easier to manage your debit card, give money to contacts, arrange bill payments, etc.
Check deposit: Virtual check deposits are available at many banks, saving you the trip to the bank. Simply take a picture of both sides of your check with your smartphone, send it to your bank's app, and money is digitally deposited.
Fingerprint ID and Facial Recognition: Consumers may now use facial recognition and fingerprint ID to add an extra degree of security to their accounts. You can only get accessibility to your banking details by looking through your phone's camera, or by pressing a button on the app with your finger.
Online Banking Pros and Cons
✅ PROS
▶ Reduced Fees: Online banks offer little or no fees since they don't have to spend on branch infrastructure.


▶ Lower Interest Rates: Deposit accounts at online banks feature greater APYs when compared to the national average savings rate.


▶ Security: Online banks are just as safe with FDIC secuFdidred accounts and with regular security features like encryption and fraud detection.
🚫 CONS
✖ No Physical Branches: Prepare to have limited access to in-person assistance if you use an online bank.

✖ Cash Deposit Cumbersome: Cash deposit procedures at online banks are frequently inconvenient. You may need to locate an ATM that accepts deposits.


✖ Account Limitations: Some digital banks offer excellent savings accounts but don't provide checking or CD, so you may need to open one sort of account at one bank and another at another.
Conclusion
Mobile banking is a rapidly growing industry, and you can expect that consumer demand will shape its future. You should also expect tech-focused banks to make significant investments in enhancing their products. However, with so many possibilities, you should consider what you actually want from a banking app.
Do you want to be able to access several accounts and use your phone as a digital wallet, then go for Current.com. Or do you place a premium on safety, then go with Aspiration app. What about the ability to trade stocks and invest in other ways, then Wells Fargo is the app for you. There's an app for whichever function appeals to you the most.
Banking Apps FAQs
What is the function of mobile banking?
Mobile banking has come a long way. Money transfers, bill pay, ATM locators are all possible with mobile banking apps. You can now check accounts from various financial institution using just one app. Others include integrated financial wellness and budgeting tools.
What bank has mobile banking?
There are various banks that offer mobile banking such as Current.com, CIT bank, MoneyLion, Ally Bank, PNC, Axos, Chase, Chime, and many more.
What are mobile banking and its advantages?
Making money transactions on a smartphone is known as mobile banking.  A few of the advantages are, it is highly convenient, less time-consuming, makes money transfers easy and moreover, it's a free service so all can make use of it.
Like this Article? Subscribe to Our Feed!
John is an avid researcher and is deeply passionate about health and finance. When he's not working, he writes research and review articles by doing a thorough analysis on the products based on personal experience, user reviews and feedbacks from forums, quora, reddit, trustpilot amongst others.