AvaTrade Review: Is it the Best Overall Broker?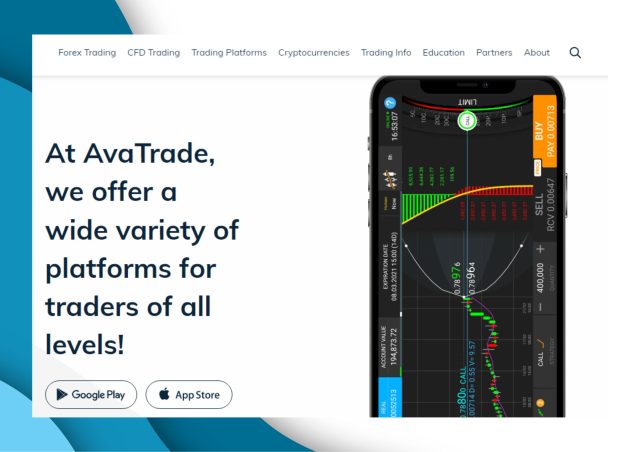 Before heading towards the details, let us consider what is AvaTrade. Avatrade will empower investors to invest and trade in a reliable and innovative environment that includes the best-in-class integrity and personal service, no doubt.
Besides this, AvaTrade includes premium tradable instruments including commodities, Forex, indices, and other cryptocurrencies for manual and automated trading for different devices.
AvaTrade also includes a wide range of complex instruments with new traders to open accounts, and the broker includes dedicated research and educational options that help them up significantly. In addition to this, AvaTrade offers excellent balance protection allowing the customers to take insurance on the trade.
AvaTrade is beneficial for novice investor that seeks to provide a basic understanding of CFD trading. It offers negative protection and AvaProtect option allowing the customer to take insurance on trade that FCA cannot regulate.
The AvaTrade includes social trading with customer client copy to trade with ZuluTrade and Central bank of Ireland. Let's get right into the details!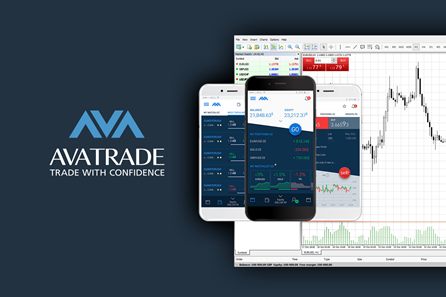 The Avatrade came into being in 2006; it is an international forex broker and CFD broker regulated by different top financial institutes. Moreover, it has heaps of tools and resources that will fascinate all beginners, like paper trading account and 100000 dollars of virtual funds.
It help you to practice the trading strategy in an environment that is risk-free, giving you access to 24/7 crypto dealing and over two hundred and fifty financial trading instruments.
For tradable assets, it is offering forex trading and a huge range of CFD derivatives, including bonds, stocks, commodities, indices, and ETFs. In addition, you can easily trade any seven cryptocurrencies through AvaTrade platforms without any bank account fees on transactions and zero commission.
Avatrade is one of the safest online brokers and is regulated by the top tier-one jurisdiction. This is the reason which makes it a trustful CFD and Forex broker. The range of marketing is great, and it should also be good for traders. Avatrade is offering its clients worthy selections for trading platforms.
According to the propriety platform, it offers Duplitrade, ZuluTrade, and meta trade. With great education and on top of the industry average.
How does AvaTrade work?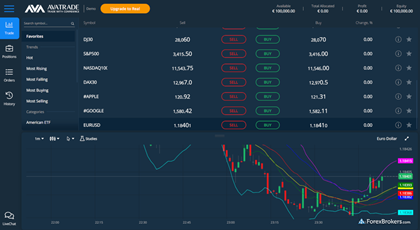 Avatrade has stopped the trading platforms like mirror trader and Robox. With their dedicated web trading platforms like meta-trader and Avatrade acting as an alternative, it offers a huge variety of platforms for catering to automated and manual traders.
Webtrader, a default interface, can be accessed via a browser. Concerning its competitors, it lacks a few basic features and is plain, but it is intuitive and user-friendly. Clients who execute traditional fundamental or technical trading strategies can opt for the industry- newer MetaTrader 5 or even the MetaTrader 4.
Following transparency, the AvaTrade account also lists all the pertinent information in the 'Trading info' tab on the Avatrade website like "Stocks Earnings Releases," "Order Execution Policy," "Economic calendar," "CFD Rollover" information, and 'holiday trading hour,' for aiding the clients in the trading decision.
In addition, the forex calculator link will inform the dealers of the risk of losing money rapidly, how many trading costs, potential profits, and overnight interest calculations.
Web trading platform offers three order types: a simple market order and two pending orders, with an option for attaching stop loss or take profit orders to them.
Market
The plain out of all orders where a dealer can signal that the trade request made by them shall be executed at the prevailing market rate. The web trading platform includes Forex brokers for increased effect.
LIMIT
An order pending where entry is on the predetermined point below or above prevailing market rate and depends whether it is a sell or a buy. The trader is also allowed to select the expiration tie of the order.
STOP
A pending order when entry predetermined below or above prevailing rate of the market depends on sell or buy. The trader can also select a date or time for the expiration of the date.
What are the Features of AvaTrade platform?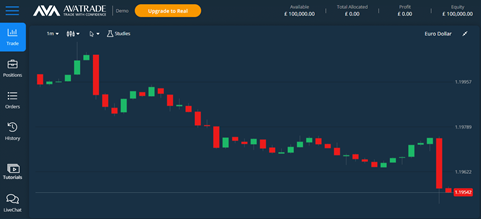 Avatrade features on attracting traders with different skills and levels to offer them an adaptable trade site. There are more than 200000 registered clients with a trading volume of 2 million per month. Want more to know about this CDF and forex broker? Then continue to read about the Avatrade feature.
Security
The company answers all the preeminent questions in many customers' minds, mostly 'What can happen if the investor accounts lose money and ava is not able to pay?' The company holds funds for clients in segregated accounts but is running a deal desk that may raise potentials for conflict of interests, more importantly, when FCA doesn't regulate the company.
A huge Australian operation is controlled by the ASIC. The broker advertises negative balance prevention as well as Avaprotect. Moreover, it does not guarantee the safety of customer funds.
Trading Platform
Among all the best products AvaTrade is offering, the number of different trading platforms is made available. It does not matter whether you are an intermediate or veteran trader or have never traded in the past; it always has something for its clients.
Avatrade-Go
It is a desktop trading platform, mobile trading, and other multiple trading platforms as an intuitive platform. You can trade through a standard web browser, desktop, or mobile phone. This in-house platform allows the regulation of different account types like your retail account, demo account, professional account, and it can access all the demo account facilities, etc.
The mobile app is incredibly jammed along with valuable features. Clients can view various prices and charts and create watch lists. All the tasks can be done by desktop or mobile phone.
With a little classy tech-market design, the user easily checks every social insight with the help of the Avatrade group. The mobile app has only one drawback that the size of the screen may affect some trading abilities.
Metatrader 4
Most of the brokers as well the Avatrade, these days, support the Metatrader platform. That is why you have the accessibility of using it on a mobile, web browser, or desktop. Due to its light software, the MetaTrader 4 gives the guarantee of no lagging.
Metatrade4 with the Avatrade offers many important features such as multiple charts, simplified order execution, pending orders, etc.
AvaOption
You can also trade vanilla options with the help of Avatrade. It has fascinating trading options that offer all the traders a few opportunities to choose from over 2D spirit of forex trading. Trade over more than 40 currency pairs, gold, and silver just because of an Avatrade client. When you open the AvaOption demo account, AvaTrade customer support will help the client learn the trade.
Educational Resources
You will be provided with many different educational things so that you can easily perfect your skills.
Trading for starters
This section is recommended for the newbies. It offers the details that you need to use in trading CFDs, trade forex. It can also help you learn about many trading topics like technical analysis, little selling, how to read forex charts, and much more.
Video tutorials
It is very significant and covers different topics, including beginner's lessons and modern trading tools.
Ebook
The e-book for forex gives a valuable summary in regards to forex terminology also the collection of currency pairs that are accessible.
Customer support
When you open an AvaTrade webpage, you will see the live chat option on the right corner on the top. Next to this option will be a customer support telephone number to use it if you have any kind of question in your mind.
Or you can choose the "About Us" option and then click on "contact us". A webpage opens, which will contain a form to send an email along with a list of phone numbers of the support team, each for a different country.
Avatrade is well known for many reasons. Exceptional reputation conformity is one of its remarkable features. Hence, the user can be confident that you are trading in a secured online environment.
Portfolio Analysis
Real information about the customer's activity like transaction activity, loss/profit breakdowns, balances are all available on the web trader. Still, there isn't any built-in tool for you to analyze trading activities. Avatrade does not provide any tax accounting tools and trading journal platforms.
Research Amenities
The sharp trader feature provides limited research, earning, and economic calendars. A 2-4 minute brief video on youtube comprises the spirit of research products and the script, and then it is transcribed as a daily market review. Trading central gives short-term technical and intra-day updates signals while blogs keep the clients updated on the market events.
How much are AvaTrade Commissions and Fees?
Avatrade does not charge commission or money when trading CFDs, forex, or even cryptocurrencies. The trading fees you will experience are bid-ask spread, and if you keep the position open past standard dealing hours, you will incur overnight financing fees.
Typical spreads are suggestive amounts because they are largely powered by macroeconomic events and market conditions that impact markets' financial futures association. In terms of margin trading, the requirements for margin are the subjects to be changed based on the new release, market volatile and trade size.
In non-trading fees, there is no fees withdrawal or minimum deposit and no account fees. All the brokerage accounts of AvaTrade are subject to the inactivity fees, which is 50 dollars if you do not use it for three months, Followed by 100 dollars of administration fees if you stay inactive for a year. This amount is deducted from the trading account.
On the relevant market, significant size and carried out transactions at a center frequency of ten per quarter over previous four-quarter activities with other providers or AvaTrade.
Experience in the financial sector for almost one year in a professional spot, which needs knowledge of service envisaged or transactions.
Their financial instruments like portfolio are bigger than 500000 euro.
Who is AvaTrade Best For?
AvaTrade is beneficial for novice investor who desires to get an understanding of forex and CFD trading. It ensures reasonable spreads, interfaces choice, and other varieties ideal for undercapitalizes traders, planning to provide limited skills. It is perfect for people who want:
Effective educational offerings
Negative balance protection
Decent trading features
forex, CFD, cryptocurrency offerings
AvaTrade Pros and Cons
Let's consider the pros and cons in detail!
Pros
Fast and effortless account opening
Different withdrawal and deposit issues
Excellent research tools
Effective and reliable functioning
Cons
Incredible inactivity fees
Average forex fees
AvaTrade User Experience
Avatrade is offering the clients a user-friendly website trading platform along with special order types so that you can control risk tolerance. On the other hand, you are not allowed to set a price alert, limited customizability, and push notifications.
As per the web, educational materials, dealing courses are provided through the sharp trader. All the tutorials segmented into advanced, intermediate, and beginner topics are well-organized while providing logical paths to build skills. Different retail investor accounts include mobile trading and losing money rapidly within the central bank.
A huge range of articles covers all kinds of tutorials and market topics on trading platforms. Products are segmented into five main topics, which allows the clients to find all the answers efficiently and quickly. The buggy searching function detracts from your failing and learning experience in different topics and articles.
Many trading platforms are supported by Avatrade, such as:
MT4 and MT5
AvaOptions
WebTrader
AvaTradeGo
Avatrade's proprietary platform is well designed and can be easily used, making it great for new traders. The AVA trade Japan has approached effective trading.
Moreover, the basic order type like limit and market orders on the Avatrade web platform can be used by you. The experienced traders might think of the web platform as too simple because most advanced traders prefer the MetaTrader suite instead.
In accordance with the account opening process and depositing funds process is simple and takes a couple of minutes. AvaTrade regulated Canadian investor protection fund and AVA capital markets PTY. There is no need of losing money rapidly due to currency conversion fees related to the economic calendar.
Range of Offerings
The retail investor accounts lose money, and a demo account acts as trading central with automated trading so you won't lose money when trading. Avatrade offers accessibility to more than 1250 financial instruments with a huge range of various asset classes, which includes
Indices
Cryptocurrencies
Stocks
Forex
Bonds
Options
Commodities
ETFs
The list of CFDs, forex, and other options trading instruments is on par with the industry's standards, with the addition of cryptocurrencies providing an opportunity for a high risk of losing money speculators. Advanced traders find Forex trading as the economic indicator that won't allow you to lose money when trading.
CFD includes a basic selection of bonds and commodities. ETF offers a highly dominated US tech stock. Traders from the central bank of Ireland and the UK can easily open spread betting accounts with a complete-featured deal product catalog.
It's a professional account that enables professional traders to give the right investment advice with a minimum deposit and complex instruments and currency conversion fee.
AvaTrade vs Competitors
Let's compare AvaTrade to competitors!
Let's compare AvaTrade with eToro! Both have got an excellent reputation in businesses and meet the user trading needs. AvaTrade has no commission, withdrawal, or inactivity fees, whereas eToro includes commission and inactivity fees and withdraw fees.
It has no maximum trade options, whereas eToro includes 20% of the equity to provide exclusive benefits. AvaTrade includes scalping, hedge, and tight fixed spreads, whereas eToro has no such features. It passes the financial services commission within the Meta trader, and both are the economic indicators making the Ava Trade Eu LTD a beneficial option.
Who's better? AvaTrade or Caps XM? Let's consider it in detail! When we talk about low-cost trading, AvaTrade is far more effective and reliable than Caps XM.
AvaTrade includes four different trading platforms than Caps XM, making it an ideal option for research and other offerings.
AvaTrade is safer and secure than Caps XM group for trading. Besides this, AvaTrade provides the best-in-class customer service and user experience when compared to Caps XM. Sounds good, right? Well, it also includes different educational benefits.
Conclusion: Is AvaTrade a Good Platform for investors and traders?
Avatrade gives average-to-competitive spreads, depending upon your type of account, along with adequate educational resources. The low account minimum deposits make it best for the undercapitalized and new traders who seek to make limited skill sets. It's a central bank for mobile trading and trading central allowing no minimum deposit.
The marketing and website materials, along with the aim of transparency, can confuse the prospective clients who look for information regarding spread schedules, fee listing, and account types. The company offers a large variety of trading platforms, including a dedicated social trading platform, proprietary mobile phone app, and option trading platform.
The available assets present a balanced mix and offer the customers cross-asset in-depth diversification from a commission-free price environment. It is not regulated by FCA, which concerns professional and large-scale traders. So that is why they find a better value somewhere else because of less high-end trading platforms, research resources, volume discounts, and comprehensive news.
As a global broker, Avatrade has one of its head offices in Ireland. When you trade in a financial regulatory services authority, it is hard to find a broker to meet your needs. Let us dive into the AvaTrade review and know how good the AvaTrade platform works as an international financial assets trading platform for the dealers of 2021.
AvaTrade FAQs
Is AvaTrade trading tools/platforms legitimate?
When you choose a broker such as Avatrade, the regulatory status and administrative body are most important. The brokers who conduct their trades without a controlling body do so on discretion. Any type of capital that you will invest is at risk. The Avatrade legitimate option allows auto-trading and market maker making it a top option in Abu Dhabi Global Markets. 
Avatrade is considered to be safe and controlled by tier-1 financial controllers. You can rely on the AvaTrade trading platform in selling and buying forex and CFDs materials. The major component of this AvaTrade review conclusion is that the company's subsidiaries and itself are controlled by different agencies in all the countries in which it is regulated.
Is trading CFDs a good idea?
CFD enables dealers to exchange the differences in values of financial materials between the time when the contract closes or opens while without owing real underlying safety. CFDs are eye-catching for traders who can use leverage in trading assets that are more expensive to sell or buy.
CFDs have a high risk of losing money because of low industry regulations, needs to maintain adequate margin, lack of liquidity because of leveraged lose. When you are trading CFDs, the stop-loss helps mitigate the high risk of losing your money. The stop-loss order, which a few CFD providers offer, has a pre-determined price which automatically closes your contract.
What are retail investor accounts?
Retail traders are non-professional or individual investors who sell or buy security with the help of saving accounts or brokerage firms such as 401ks. Everyone who sells or buys equity, debt, or any other investment with the help of a bank, real estate agent, broker, and many more. From options trading, you won't lose money when trading CFDs.
These people do not invest in anyone else's money but manage their cash. Non-institutional dealers are usually driven for personal goals like saving for kids' education, planning retirement, and financing large purchases. Retail investor accounts are beneficial, so no retail investor accounts lose money with complex instruments and the right investment advice.