6 Best Stock Brokers: Investing in Fractional Shares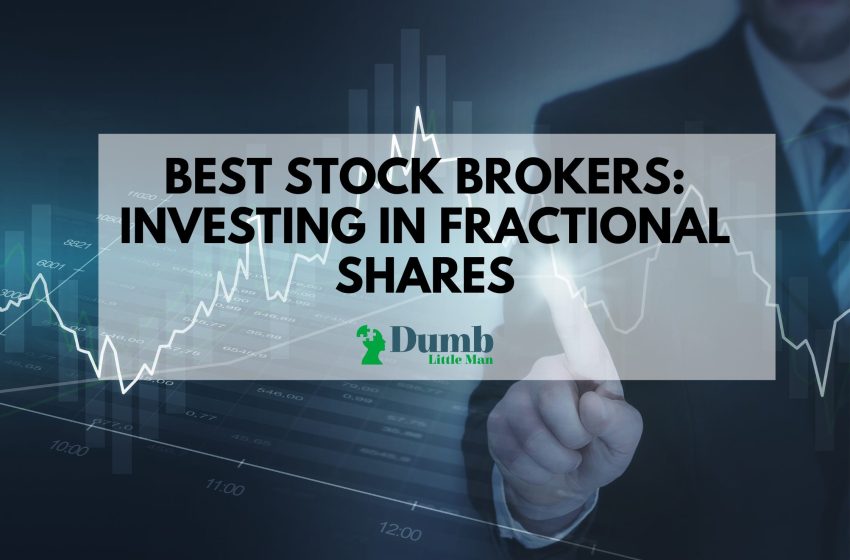 Want to jump straight to the answer? The best Stock Brokers are Tradestation and Tradier
The #1 Stocks and Forex Trading Course is Asia Forex Mentor
As stock broker competition has heated up, internet players have hastened to provide additional options to their customers, such as the ability to invest in fractions of a share. Rather than having enough funds to buy a complete share, this feature allows investors to buy a stock or exchange-traded fund (ETF) with nearly any amount of money. It's ideal for stocks like Alphabet and Amazon, which are high-priced bellwethers.
The possibility of purchasing fractional shares is quite appealing, especially for new investors. You can invest considerably less money, and some stocks sell for thousands of dollars per share, so you can buy as much as you can afford. It's considerably easier to employ dollar-cost averaging with this function, especially now that major online brokers have eliminated transaction costs.
While some brokers have only recently begun to allow investors to purchase fractional shares, others have done so for many years through dividend reinvestment plans. This situation would exist even if the brokers did not provide fractional share trading. This difference persists today, with some brokers providing fractional shares only through dividend reinvestment.
Dividend reinvestment schemes allow you to buy only the stock that paid out the dividend and nothing else. Of course, now that all major online brokerages have eliminated trading costs, you can reinvest the money at no additional expense.
This article has highlighted six (6) best stock brokers that allow you to invest in a fractional share.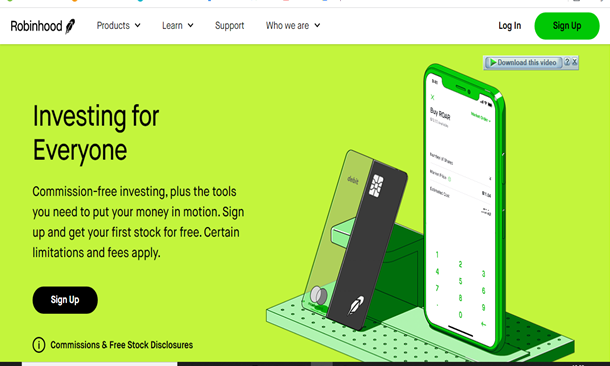 Robinhood is an online brokerage and one of the first to offer commission-free trading. Robinhood now offers fractional shares. With Robinhood, you can trade stock and ETFs in pieces of shares and whole share increments.
Robinhood offers fractional shares that are as small as 1/1000000 of a share. Trading is also real-time and commission-free, though certain types of transactions incur fees. There is no required account minimum to make you eligible to open an account with Robinhood. You can place fractional share orders in dollar amounts or share amounts; every purchase you make is rounded to the nearest penny.
You can only join the Robinhood waitlist at the moment, but there is no cost to join. In addition, it is not compulsory for you to participate in its fractional share trading once it is rolled out. With your account, you can enjoy features such as high-yield cash management and access to alternative investments such as cryptocurrencies and precious metals. A newly approved Robinhood brokerage account will get you free stock worth $2.50 to $150 per share.
Broker
Best For
More Details


Beginners
Read Review

 




securely through Robinhood website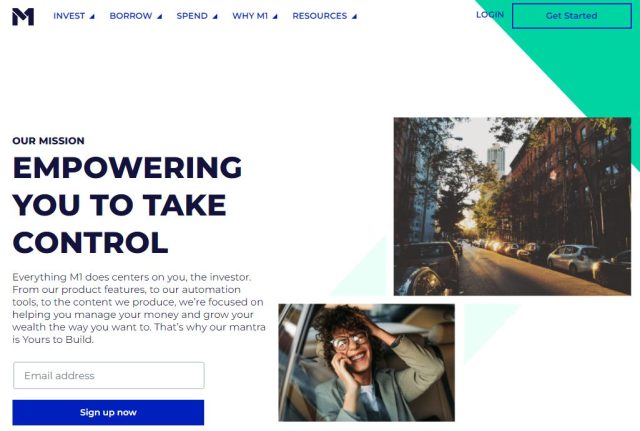 M1 Finance is a free investing account platform devoted to making it easy and affordable for the general public to invest in fractional shares. The company also works to lower the barriers to entry for buying into some of the highest-priced stock shares on the market. The M1 Finance app offers a free checking account and low-cost borrowing solution. For its base plan holders, it offers a free automated investing platform.
All stocks listed on the M1 Finance platform as available for trading can be bought as fractional shares. You do not incur any charges for placing fractional shares trades. M1 Finance does not require any minimum deposit for you to invest on the platform.
The M1 Finance app provides investors with two investment options. The first is a traditional investing method, where you build your portfolio with your preferred stocks and ETFs tailored to your investment objectives. The second option is the platform's pre-made "Expert Portfolio Pies," which contains different stocks and ETFs for you to invest in.
Broker
Best For
More Details


Customizable Robo Investing
Read Review

 




securely through M1 Finance website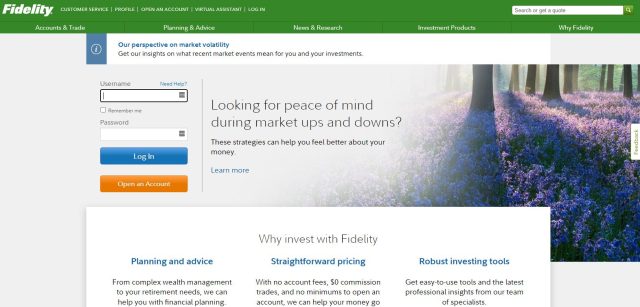 Fidelity is a full-service online stock broker that offers investors over 7,000 US Stocks and ETFs for fractional share trading. With Fidelity, you can get commission-free stock and ETF trades with fractional share investing capabilities. The Fidelity Stocks by The Slice feature makes dollar-based investing easy for everyone. Fidelity aims to give investors the luxury of choice, ease, and flexibility.
If you are a self-directed investor looking to skip out on fund fees, Fidelity offers a vast library of no-fee Fidelity ETFs. This can help you build a fee-free portfolio. Fidelity offers flexible pricing plans for their different accounts. They offer the Fidelity Go Robo-advisor and the Fidelity Personalized Planning & Advice hybrid platform for hands-off investors.
Fidelity accounts eligible for fractional share trading include brokerage, IRAs, Fidelity Youth Account, HSAs, and BrokerageLink. Fidelity offers real-time trading, and you do not need an account minimum to open a Fidelity self-directed account or a Fidelity Go Robo-advisor account.
Broker
Best For
More Details


Mobile Trading App
Read Review

 




securely through Fidelity website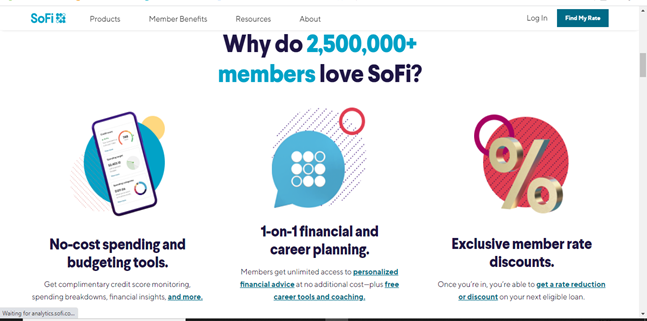 SoFi Invest is a low-cost investing app developed to help people reach financial independence and realize their ambitions. They are devoted to helping members get their money right. SoFi offers financial planning services, VIP member events, and career services.
So-Fi invest is a SIPC-insured investing platform. Unlike many traditional brokerages, SoFi Invest offers investors cryptocurrency investing. The platform's fractional shares, known as Stock Bits, are offered in denominations as low as $1. SoFi Invest's portfolio management solution offers dynamic rebalancing and dividend reinvestment, which are made possible with fractional shares.
With SoFi, investors get self-directed and managed portfolio options, both of which utilize fractional shares and do not charge commissions or management fees. However, an account minimum of $1 is required to open an Active Invest and automated investing accounts. You can earn up to $1,000 worth of stock for free when you download the SoFi Invest app and open a new Active Invest Account.
Broker
Best For
More Details


Advanced Banking Products
Read Review

 




securely through Sofi website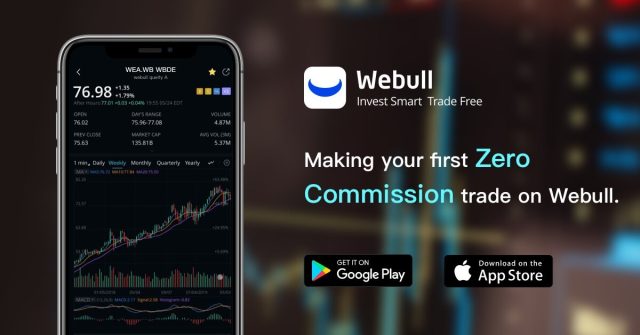 Webull is an online brokerage that allows investors to buy and sell fractional shares of individual stock and ETF trades. Like many other online brokerages, Webull does not come with stock trading or management fees.
The minimum amount required to make a fractional share investment with Webull is $5, although the platform currently requires no minimum balance requirement. Also, you can get two free stocks worth a total value of $2,300 when you open your account and complete some qualifying activities by the stated offer end date.
Broker
Best For
More Details

Active Traders
Read Review

 




securely through Webull website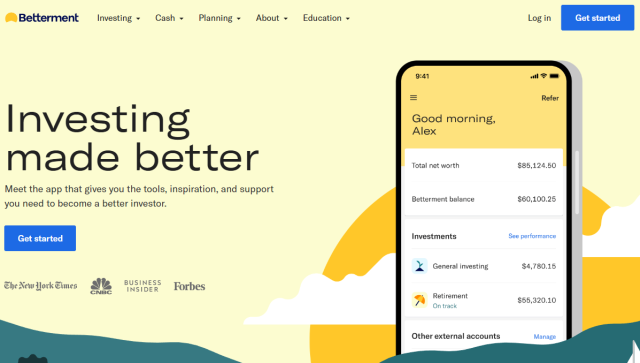 Betterment is one of the first online investment platforms to offer fractional share investing to the general public. It specializes in tax-optimized, custom-allocated portfolios for passive investors. Betterment offers ETF investing through automated investment accounts. Also, the platform does not use options, mutual funds, bonds, or other investments.
Betterment is a Robo-advisor platform, making it ideal for people saving for retirement. It offers traditional and Roth IRAs and SEP IRAs for self-employed people. A betterment investment account can be opened with a joint owner. You may also decide to set up a trust account with Betterment and contribute to it.
Betterment Checking is a checking account with a great cash back rewards program, even though it has no account fees and ATM reimbursement. Along with Betterment Checking, Betterment offers a cash reserve account that earns interest.
Featured Investing Broker of 2022
Broker
Best For
More Details

Advanced Non US Traders
Read Review




securely through Avatrade website




Intermediate Non-US Traders


Read Review





securely through FXCC website






Overall Broker
Read Review





securely through Forex.com website




Professional Forex Traders

Read Review




securely through Interactive Brokers website



Broker
Best For
More Details

Advanced Traders
Read Review




securely through Tradestation website




Intuitive Platforms


Read Review





securely through Tradier website




Powerful Services at a Low Cost
Read Review





securely through Tradezero website




Professional Forex Traders

Read Review




securely through Interactive Brokers website