Metaverse Stocks: Should You Invest In them?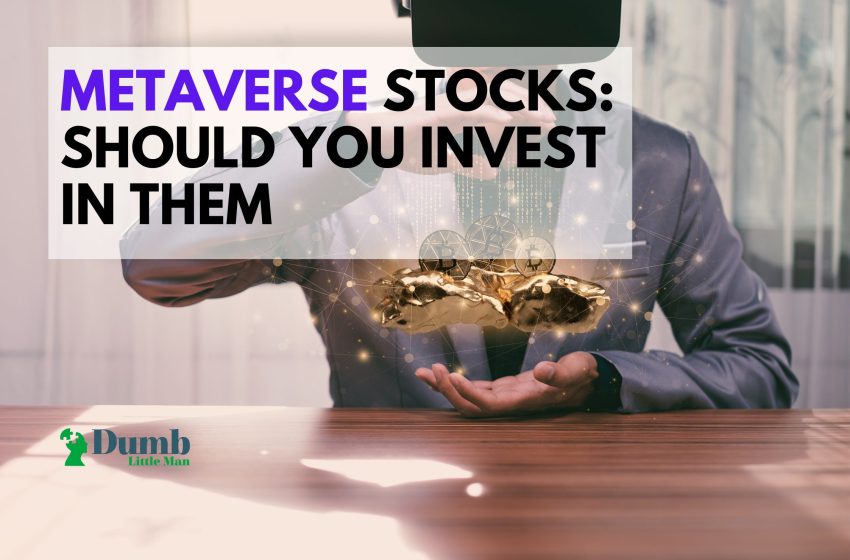 Want to jump straight to the answer? The best cryptocurrency brokers for traders are Coinbase and Gemini
The #1 Crypto and Forex Trading Course is Asia Forex Mentor
The idea of the Metaverse is quickly emerging as the future of the internet and digital world. For those who are new to this concept, Metaverse is about the transformation notion of the as-we-know-it virtual environment based on multiple technologies such as augmented and virtual reality.
The metaverse is becoming more and more popular each passing minute, as a result, many big businesses are investing in the metaverse stocks today and it also becoming the most popularly tracked financial trend in the stock market. However, those who are planning of investing in meta-need stocks need to consider the various types of metaverse stocks and choose the best option carefully.
In this regard, this review will assist as a yardstick to measure the value of each type of metaverse stock and will guide individuals to make an informed decision regarding adding metaverse stocks to their investment portfolio.
What are Metaverse Stocks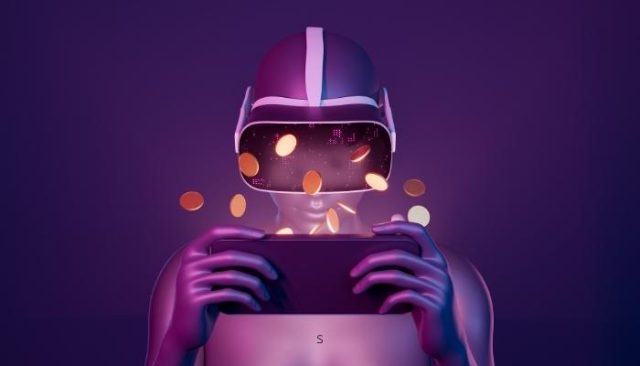 Metaverse stocks are shares that can be bought by investing capital in metaverse-related companies and corporations. Like any other shares which serve as securities, investing in metaverse stocks serves as an asset representing ownership within a part of a company. Since the concept of metaverse stocks is relatively new and emerging in the stock market, the stock price is expected to keep on growing and gaining financial power.
There are two different schools of thought when it comes to metaverse stocks. On one hand, it is predicted by many stock market experts and analysts that the demand for metaverse stocks will expand more than ever in the coming years.
Moreover, it is also believed that many metaverse stocks have a lot of scope in the future as many virtual platforms are associated with metaverse stocks where investors have the opportunity to invest in virtual businesses such as video gaming, social media, software, and hardware development companies, etc.
In contrast, there are also metaverse skeptics who believe that the metaverse is just like any new futuristic branding and marketing concept which will fade with time. In this regard, an investor needs to have a strong personal belief in the metaverse concept before investing in these stocks.
Like any other emerging business market, the metaverse is a new and unknown phenomenon in the stock market. Similarly, there is mixed speculation when it comes to the success of metaverse stocks. There are doubts regarding which metaverse platforms will be more profitable. As a result, it is crucial to study every meta platform before planning and investing in metaverse stocks.
Types of Metaverse Stocks  
#1. Software Companies and Video Game Companies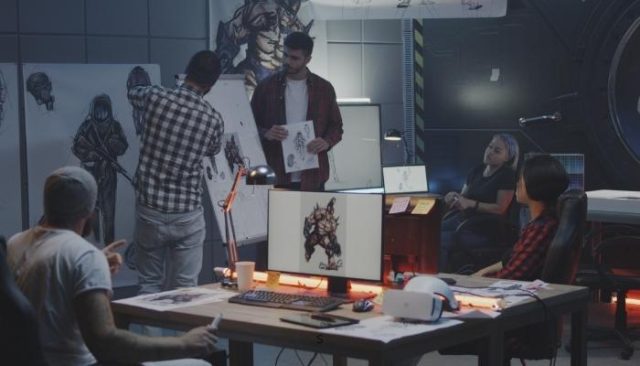 A big part of the virtual world in the metaverse belongs to software and video game companies. Many big names like Microsoft has already become a member of this virtual reality world. Microsoft has laid the foundation in the metaverse platform by introducing a 3D gaming experience called Minecraft. The 3D game allows players to create a virtual world which is seen as the starting point of the metaverse.
Another popular name in this category is the most popular video games company Roblox. Roblox is not a platform for one game it offers various games and allows players to even create their games. On the other hand, there is also a virtual currency in the world of Roblox which has created a base for the future of the metaverse. The reality is, that Roblox has already created the base for the metaverse within its game. And it's expanding that further.
Both these gaming meta platforms are increasing their revenues constantly in the stock market which is proof of the success of these companies in the global metaverse market. Additionally, with the dominance of these gaming companies during the developmental stage of this new technology, these metaverse stocks could be a profitable choice for investment portfolios.
#2. Virtual Reality Companies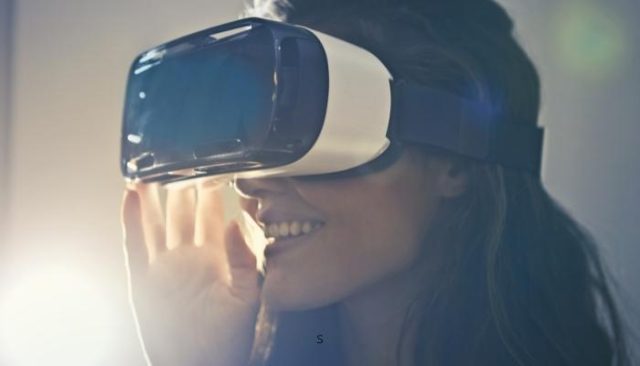 Virtual reality is an integral part of the entire metaverse concept. The gap between the physical reality and the virtual world is filled with the help of virtual reality technology. The VR technology creates three-dimensional virtual worlds that can be experienced by the user and also help to maneuver objects and carry out a series of actions.
The technology of virtual reality can only be used with the help of certain gadgets. These gadgets consist of headsets, Omnidirectional treadmills, and special gloves. These devices are used to activate the senses of the individual and create an illusion of reality. Hence, without virtual reality gadgets, it is next to impossible to create virtual worlds of t metaverse.
As the metaverse world is incomplete without virtual reality technology, these VR companies have a lot of scope when it comes to investing in metaverse stocks. VR headsets, software, and other tools enable the users to make a connection with the virtual world in a way that was not comprehensible just a couple of years ago. As a result, it is advisable to invest in VR companies when one is opting for metaverse-related businesses.
#3. Crypto Miners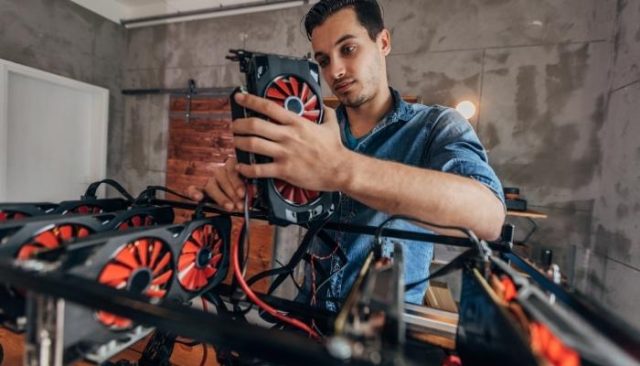 Similar to the physical world, the virtual space also depends on finance and digital currency. Buying anything in the virtual world from property to avatars, costumes, art, and much more requires cryptocurrencies. For this reason, the cryptocurrencies such as bitcoin, Ethereum, dash coin, etc. are making impressive growth in the metaverse market.
Crypto mining is the only way to issue new cryptocurrencies into circulation. Since there is an ever-increasing demand for cryptocurrencies, crypto mining companies are in the limelight when it comes to the financial trends of the metaverse stocks. Consequently, many financial experts suggest crypto mining companies as a great option for metaverse stock.
As opposed to this, it has been observed by many financial analysts that the cryptocurrency market faced high volatility in recent years. These fluctuations are the result of the ever-changing technologies in the crypto mining space. Nonetheless, it should also be noted that many measures are also taken to optimize the mining strategies to maintain market stability
Since the cryptocurrency industry is emerging rapidly, there is a lot of potential in the future for these crypto mining hardware companies. Similarly, as the digital world and its technology evolve, it creates more and more demand for digital currencies.
Eventually, this demand converts crypto mining companies into investment opportunities for those who believe in the future of this technology. Moreover, the future market trend of these companies is also expected to grow as the digital economy's user base expands and progresses.
#4. Chipmakers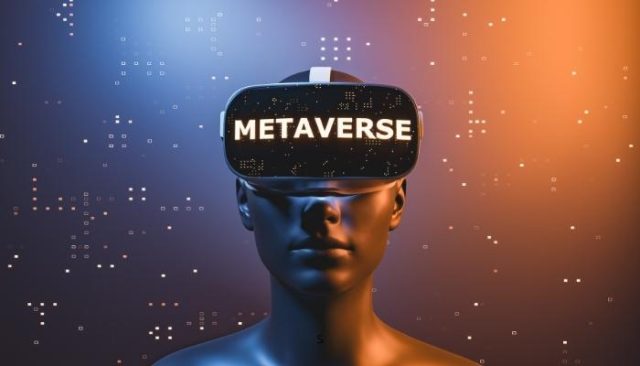 The metaverse space is composed of devices and computers which enable users to enter the digital world. However, these devices and appliances such as computers, smartphones and the like can only work with the help of small conductors of electricity also known as chips. Consequently, these high-end semiconductors or chips serve as the heart of the metaverse without which it would be impossible to create or maintain a virtual reality.
As the metaverse platforms are continuously growing and expanding, so are the number of users of these electronic chips. The demand for these chips is rapidly increasing in number. As a result, chip-making companies continue to prosper and their future also looks bright with the augmentation of the metaverse. Hence, it is safe to say that chipmaking companies are among the top metaverse stocks to buy.
When it comes to choosing between the best company among many chipmakers, there is one company Nvidia that is leading the market. Nvidia is providing the best Graphics Processing Units or GPUs for computers and many other technological appliances of all shapes and sizes.
These graphics processing units, or GPUs, are favored by video gamers, digital artists, web developers, and many others who are affiliated with computer-aided design. Thus, with its leading position in the market, Nvidia is almost guaranteed to be the most profitable among all the metaverse stocks.
#5. Cloud Computing Companies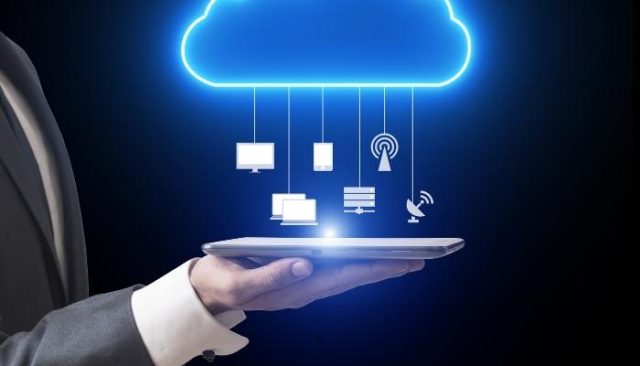 Cloud computing companies provide IT services through the internet including all computing needs such as servers, storage, databases, networking, software, analytics, and intelligence to provide speedy innovations and reliable resources, to the augmented reality platforms.
Cloud computing companies offer rental computing services to companies that are hosting their applications in the virtual world. As a result, companies prefer cloud services because they don't have to bear the expenses and complexity of buying and maintaining their own IT infrastructure and instead simply pay for what they use when they use it. On the other hand, providers of cloud-computing services also benefit from significant economies of scale by delivering the same services to a wide range of customers.
For this reason, Cloud computing is becoming the default option for many apps. With this high market demand from customers, the share of these cloud computing companies has skyrocketed and is predicted to be increasing more than ever shortly.
Many companies offer cloud computing services however, the best cloud stocks to invest in are the three largest public cloud giants: Amazon for Amazon Web Services; Microsoft for Azure; and Alphabet for Google Cloud. While these companies aren't pure plays in the cloud industry, all three provide infrastructure and services for organizations undertaking a digital transformation.
Pros and Cons of Metaverse Stocks 
Pros of Metaverse stocks
Significant possibilities for growth
Affordable options
Availability of numerous options
Major tech giants involved
Cons of Metaverse stocks
Potential of losses
Uncertain future laws
Should You Invest in Metaverse Stocks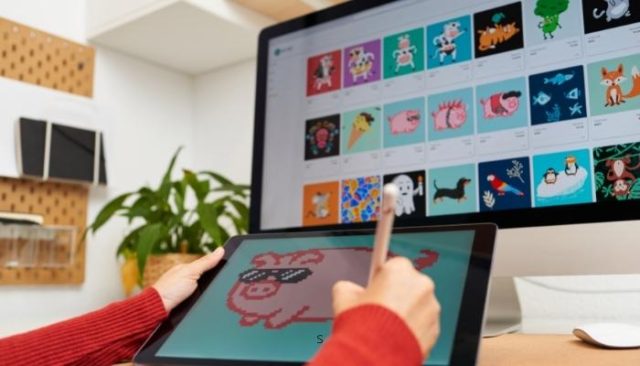 When it comes to investing in metaverse stock, it is important to first categorize the type of investor. Investment in each asset depends on the investor's financial goals, timeframe, and liquidity. As far as metaverse stocks are concerned there is still a lot of speculation from financial experts and analysts. As a result, there is a significant risk involved and it would still take a considerable amount of time to see its results.
An alternate opinion for metaverse stocks is that although it is a risky investment strategy, it comes with a high chance of massive returns as well. Moreover, some experts are optimistic about the growing value of metaverse stocks. But they're also a risky investment, so you should invest in metaverse stocks carefully and balance your investment portfolio with more secure assets.
Overall, it is always wise before any investment to do a fundamental analysis of a company. The financial standing, prospects, management, and other aspects should be determined before deciding if its fit as an investment. Successful investors not only look at the past performance of various investment prospects but also anticipate future opportunities. Hence, Investing in metaverse stocks is all about making a well-informed and careful decision to accomplish long-term financial goals.
How many portfolios should you allocate to Metaverse Stocks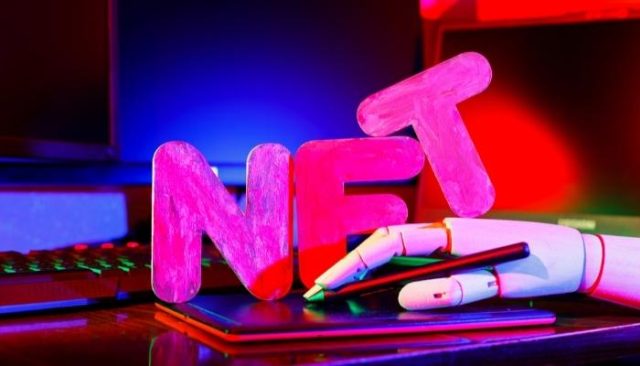 Asset allocation in any risky investment is mostly considered a wrong choice. However, it should also be noted that massive capital returns are only possible for those who are willing to take on higher risks. Therefore, it is safe to say that there is a proven correlation between risk and reward. If investors want high capital gains, they have to be willing to take on higher risks.
Although metaverse stocks are known to be a risky investment, investors with strong financial positions who are willing to take on risk should not evade this opportunity. While selecting portfolios for allocating metaverse stocks it is important to look for companies that could earn them better returns and avoid those who lack experience in the industry.
According to financial experts, the safest way to avoid risk in investments is through a diversified portfolio of assets. For this reason, the ideal percentage while selecting portfolios for allocation in any single risky stock, should not be more than 5%. Moreover, the same percentage of 5% investment of equity holding applies to reputable companies such as Microsoft, unity software or Amazon, etc.
It suffices to say that, owning metaverse stocks has its pros and cons. There are ways to earn profit through these stocks and there are drawbacks to investing in this emerging industry as well. As a result, investors seeking to earn capital gains through metaverse stocks in the stock market need to make an informed decision.
Best Crypto Brokers
Broker
Best For
More Details

Earning Rewards
Read Review




securely through Coinbase website




Altcoin Trading


Read Review





securely through Binance website






Sign Up Bonuses
Read Review





securely through Crypto.com website




New Investors

Read Review




securely through Gemini website



Best Crypto and Forex Training Course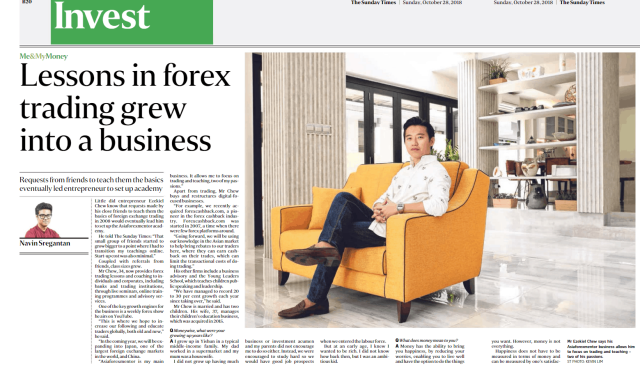 Metaverse is an exciting topic; it shows us how the future may shape in the next few decades. The limitless earning possibilities of the metaverse have lured various investors to think about the new investment stream. However, the metaverse isn't the cup of tea for most investors; they are often hesitant to invest in a modern stream and fear losing their money to a scam. Unfortunately, the losses aren't a myth; recently, crashes in the crypto market led to a massive fall in value, and investors had to suffer losses.
Forex is often the next hub for investors; it is reliable and easy to understand. The market has been working for several decades, and various investors have benefitted. The right course can be a game-changer for your investment portfolio and lead to massive profits. Asia Forex Mentor is a great choice to assist your trading journey; the course is created by Ezekiel Chew, who is widely regarded as the #1 Forex Mentor.
He started his Forex journey in 2008, and his expertise and skills have grown finely with time. Today, he has taught hundreds of students and financial institutions regarding the Forex market. BDP- the second largest bank in the Philippines- is one of his Forex students. Asia Forex Mentor unveils a secret 5-step trading method; the information is backed by mathematical probability; the indicators are checked for accuracy and reliability using historical data.
The course details make it practical for both newbies and experienced investors.
| RECOMMENDED TRADING COURSE | REVIEW | VISIT |
| --- | --- | --- |
| | #1 Forex, Crypto and Stocks trading course. Ranked most comprehensive by Investopedia and Best by Benzinga. Free to Try! | |
Conclusion: Metaverse Stocks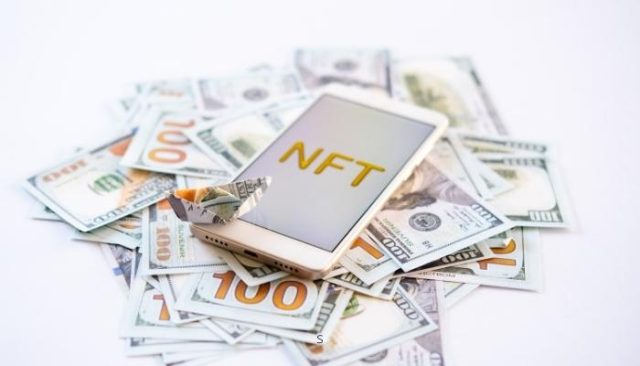 The phenomenon of the metaverse is a combination of multiple technologies together to create a universe of virtual and augmented reality. The concept of the metaverse is fast emerging and many technological and financial experts conceive the metaverse as the next big thing in their respective fields.
For this reason, many tech giants have already initiated their regime in this technology and more companies are pouring in. Consequently, all indicators are pointing towards a better future for metaverse not just in the tech world but also in the financial markets.
Since the metaverse is becoming more and more popular in the stock market, investors are being lured to the metaverse stocks. However, before one decides to invest in metaverse stocks, it is crucial to make an informed decision to take the time to research the companies involved.
The options of metaverse stocks mentioned above are a good place to start if you want to test the waters in the metaverse stock world. It is safe to invest in companies that have proved their worth in the physical market and seem to dominate in the digital world as well.
All in all, it is an established fact that every investment involves some level of risk. Therefore, even the safest and low-risk assets can end up in unpredictable pitfalls. In this situation, it is unreasonable to say that metaverse investors should look for risk-free investments. Instead, investors need to learn which metaverse stocks have high-risk or low-risk options to make an informed investment decision.
Metaverse Stocks FAQs
Can you invest in the metaverse?
Yes, anyone can invest in metaverse stocks. However, like any other investment, this should be a well-worked-out decision. Since Metaverse is an innovative and emerging concept both in the technological and financial world, there are many risks involved in these stocks.
Nevertheless, it is also a fact that no investment in the stock market can be called risk-free. Every investment has some kind of risk involved. For this reason, avoiding metaverse stocks from buying is not the solution. Instead, investors should consider stocks of those companies who are reliable and have already established their names in the tech world. Companies such as Microsoft, Amazon, Nvidia, Facebook, etc., are safe players when it comes to investing in metaverse stocks.
What's the best metaverse to invest in?
The concept of the metaverse is very broad. The metaverse is not about any single technology it is a whole technological universe of augmented reality. As a result, being optimistic about the future of the metaverse, many big tech giants are also becoming a part of and investing in this new phenomenon.
At the moment, no one can predict which metaverse platforms and no one knows for sure which metaverse platforms will thrive and which will fail. For this reason, it is best to invest in low-risk metaverse stocks which belong to a deep-rooted tech company. Therefore, many large and stable companies such as Microsoft, Unity software, Alphabet, Amazon, Facebook, Roblox, Coinbase, etc. are the best metaverse stocks to buy.