Top Forex Scams: How to Spot and Avoid Them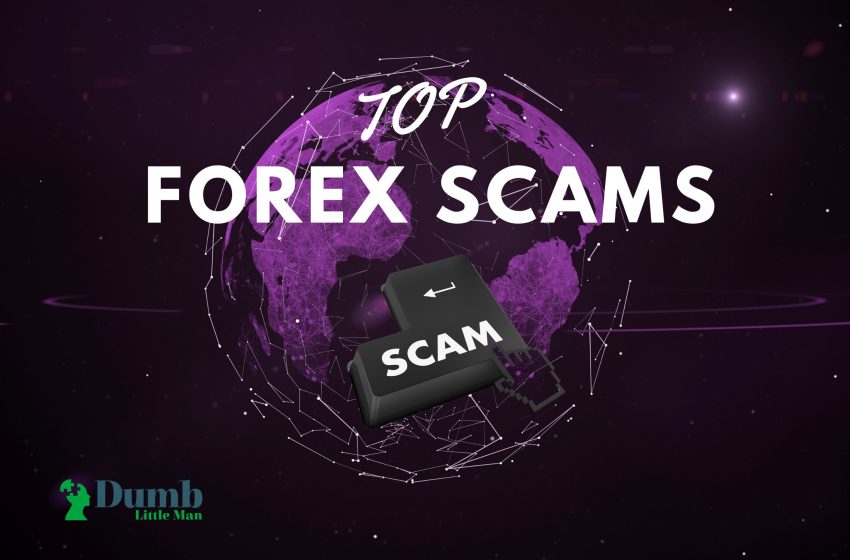 Want to jump straight to the answer? The best forex broker for traders is Avatrade
The #1 Forex Trading Course is Asia Forex Mentor
Forex trading is a popular online investment hub; the simplicity of understanding currencies makes it viable for investors, who are yet to understand blockchain technology. Unlike other investments, forex trading has been authorized by the Commodity Futures Trading Commission, which adds to its value for investors. Currently, more than 100 million investors are involved in forex trading.
The top 3 forex trading platforms have a 1 million+ user base each. Avatrade has more than 10 million active forex traders. The opportunity to make a fortune by trading currencies has lured many investors toward the forex market. They are inclined to change their fate and make a living by trading in the comfort of their homes. Automation in platforms has also allowed casual investors to increase their investment without worrying about sorting extra time.
Nevertheless, the influx of new money in the forex market has brought several forex trading scams to life. They can range from direct investments in false projects to breaching the trust of investors through inaccurate educational resources. No forex trader would like to be trapped in a scam and lose their money; hence, it is important to understand the most popular scams and how you can avoid them.
In this blog, we are going to talk about the common forex scams, and how you can play safely in the foreign exchange market.
Top 7 Forex Scams
#1. Education Program Scam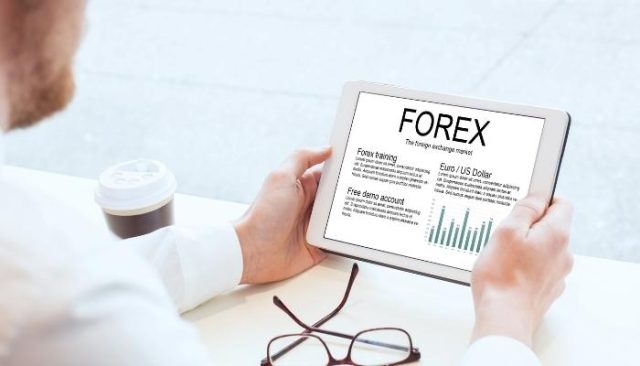 The popular transformation of newbies into professional traders has bought great publicity for forex trading courses. The positive results market for their efficacy, and new investors are willing to take on any educational resources they can find. Many trading platforms offer detailed educational courses with their retail investor accounts to help them succeed in the forex market.
However, the massive interest of forex traders has led to the development of fake courses, which are either rebranding of a free course, or no course at all. Recently, several forex traders have found themselves helpless against fake gurus, who promised them 'perfect courses', but once the payment was made, no response from the seller was heard. Similarly, some courses are just the same as free lectures available on YouTube or other websites. The creators will create a playlist of the same videos and charge a hefty price for it.
Nevertheless, some courses are genuine and help traders succeed in the forex trading market. Without accurate information, your time in the forex markets will be spent crying for losses. Hence, you must opt for the right forex trading course or hear from successful forex traders.
| RECOMMENDED TRADING COURSE | REVIEW | VISIT |
| --- | --- | --- |
| | #1 Forex, Crypto and Stocks trading course. Ranked most comprehensive by Investopedia and Best by Benzinga. Free to Try! | |
#2. Forex Broker Scam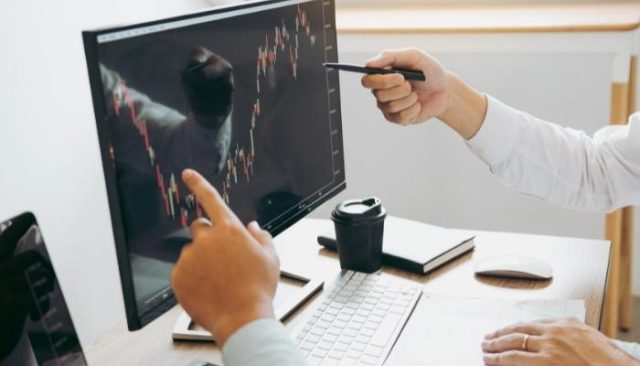 Forex trading has gained massive popularity, which has led to the emergence of several new brokerages that provide low trading fees and easier minimum sign-ups. While most of them are authorized, some can turn out to be a scam. Usually, unregulated brokers stoop to systematic scams to steal money from their investors. The fake brokers usually include market maker brokers, who invest money against investors.
The most usual tactic to steal an investor's money is by manipulating the price of the asset. Previously, some currency trading brokers had reportedly created a fake market for their traders that was disguised as a real-time market. Although traders won't be able to notice any difference between real asset prices in the two markets, the influence of the brokers may be different. Some brokers might manipulate the price in the fake market, which results in losses for investors.
Similarly, a scam broker may sometimes cause operational disruption to prevent your orders from churning profits. It is usually common when the investor is investing against the broker. The brokerage might disconnect your connection from the server or delay execution orders. Eventually, retail investor accounts lose money, and the broker makes a profit.
#3. Trading Signals Scam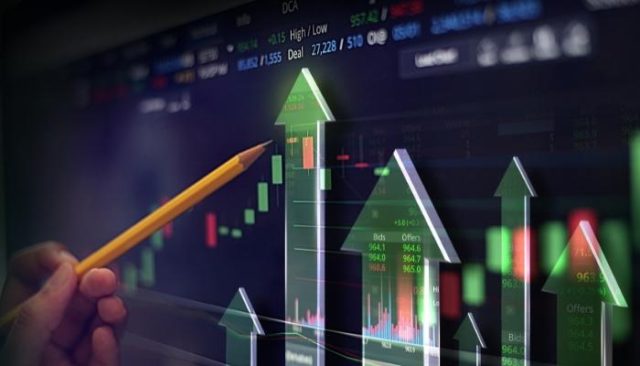 With the recent rise in scams, most unregulated brokers in the USA are bought under the legislation provided by the authorities. Nevertheless, the regulations haven't restricted the influence and frauds by so-called 'expert traders,' who are forerunners in stealing investors' money. Usually, a novice investor isn't fluent in interpreting signals, and it often gets complex for them to determine their next move. They are afraid that a wrong decision with any asset may result in losses.
Hence, they often have to resort to expert trading agencies, who will charge a weekly or monthly payment in exchange for trade signals. Although some of these signal sellers may be original, most of them are copied from more trusted traders. Usually, the scammers would sign up for an authentic signal seller and receive information from the source. Then, they will use the same signal information to build a community of novice traders, where they would charge a hefty fee for the copied signals.
Thus, investors have to pay more for trade signals that are neither original nor reliable. These scams don't last for a long time as the primary signal sellers are able to determine scams through their means and ban them from the platform. Eventually, novice investors are left helpless, and they have to resort to other means to get the right trade signals.
#4. EA/Trading Robots Scam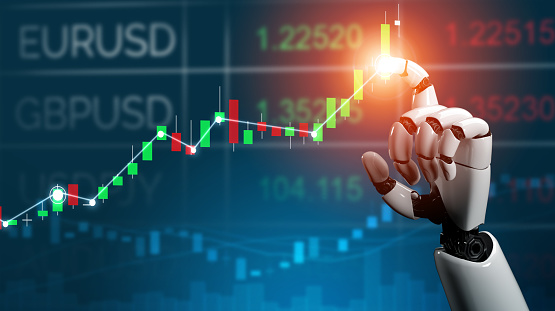 Expert advisor scam is one of the most common forex scams, and like others on the list, it is highly believable. The advent of technology in trading platforms has led to the integration of trading bots. These trading bots are designed to follow a particular trading strategy decided by the investor. Usually, the trading bots are designed by expert advisors, who backtest their efficacy on historical data.
Even in real scenarios, the trading bots can usually backfire in the long run as market conditions change. Self-optimization isn't common for the trading bots, and they will usually be unsuitable for a dynamic market. In case of a scam, a trading robot will begin with significant profits for investors that will build investors' trust. Once the investor starts relying on the trading bot, the broker uses their trust to scam the investor.
Usually, the tactic is used by market-maker brokers. After a promising start, the EA will eventually fail, resulting in investors losing money rapidly. To add to your loss, the trading platform will 'surprisingly' go into unexpected maintenance or problem, which means you can't sell the asset.
Regulated brokers can usually be trusted with your hard-earned investment, but they might try to scam you too. A common method is their influence on stop-loss. Novice traders will usually use stop-loss to prevent significant losses on trades. The broker might create a fake downward pressure on the asset to activate the stop-loss. Once the sale is made, the asset shall return to its original price. Hence, the inexperienced traders end up losing money rapidly.
#5. PAMM Scam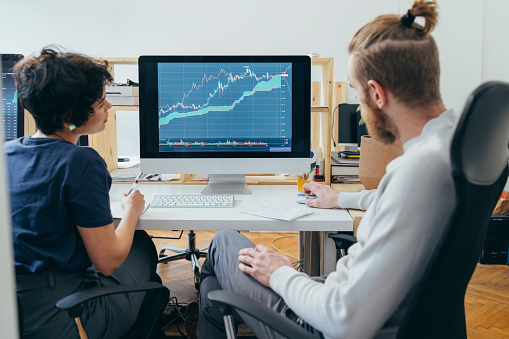 PAMM is an abbreviation for percentage allocation management module; it is a general leeway for inexperienced traders to copy the trades of experienced traders and make a profit. An investor can select an account to copy, and the trading platform will attach the investment to the ideal account. Hence, whenever changes occur to the main account, the same changes will be applied to the investor's account. The technique has been used for several years now and has brought great results for investors.
However, recently PAMM accounts have led to massive losses for investors. Experts doubt the accounts were tampered with to show positive results; a fake brokerage may tempt the novice trader to follow the PAMM owner. The early results are used to build trust and lure more investments. Once the PAMM owner has attained a fair investment following it, the account crashes instantly, and the investments are ceased.
Although most authorized brokers are regulated to prevent manual tempering to the investor accounts, the fake brokers may use their platforms to depict massive profits for investor portfolios to tempt other investors towards it. The access to the investor account allows the brokerage to vary the trading portfolio on its own. There is a fair chance that the PAMM owner is the fake brokerage itself, and it uses the accounts to show unrealistic profits to other traders.
#6. Holy Grail Forex Scam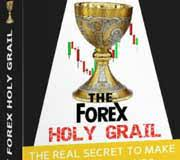 Holy Grail Forex is a recent scam broker that has come to light. The brokerage promises about 750-1500 pips each week for investors through a secret system. The trading platform puts your money on auto-pilot while an experienced trading bot carries your trades. Holy Grail claims that its secret system allows an investor to enjoy their sleep while their trades are made at the designated time.
The trading scam isn't new for experienced forex traders, as several other scams work on the same dynamics to drive investors' funds. The promise of up to 600 pips a day is unrealistic for the forex market, and it is impossible to materialize it on a regular basis. Maurice Campos has been the main face behind the scam, and his portfolio has been used as the marketing guideline for the brand.
Nevertheless, the currency market has seen several new entrants who work on the same dynamics. They have gained a reputation as 'trusted forex brokers, but there is a difference between the two. The former brokers will usually highlight their trading algorithm and give the option for manual trades too. However, Holy Grail hasn't publicized its secret trading system, which makes it suspicious.
Holy Grail will usually ask investors to purchase a license of $497 that gives them access to the market. A licensed trader can make up to 1500 pips a week without doing anything. The lack of human indulgence further increases the risk of future losses.
#7. Guaranteed Returns Scam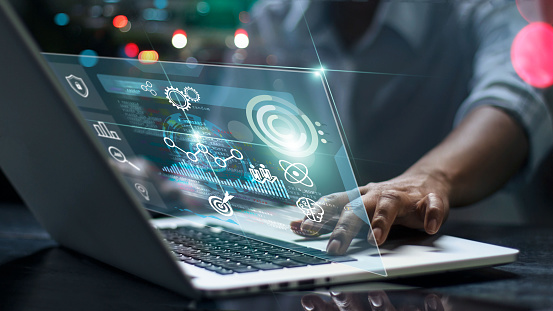 It is important to understand that trading CFDs or forex isn't like saving your money in T-bonds or a bank. The investment in the trading account doesn't pay interest; they pay profit, which may translate to a loss if improper decisions are taken. Every time a trader makes a profit on his sale, there will be a trader that buys at a high. Hence, when the market goes down, the buyer will make a loss. It isn't believable that the trades will occur in a win-win situation for all traders.
New forex traders are often tempted into the market by scam brokers who show guaranteed returns for their investors. No reputable broker promises a percentage of investment as weekly profit, but a forex fraud will. Once the broker shows that the high risk of losing is eliminated from the forex market, the currency market turns into heaven for traders, where they can run-in with their money and make as much as they want.
Nevertheless, guaranteed results don't often materialize. Early profits are shown to tempt investors to add their hard-earned savings, and once the target is achieved, the company runs away with the money. Usually, scam companies create pyramid schemes to multiply their profits and prevent any losses.
Broker
Best For
More Details


Best Overall Broker
Read Review




securely through Avatrade website
Broker
Best For
More Details


Intermediate for Non US Traders
Read Review




securely through FXCC website
How to Spot and Avoid Forex Scams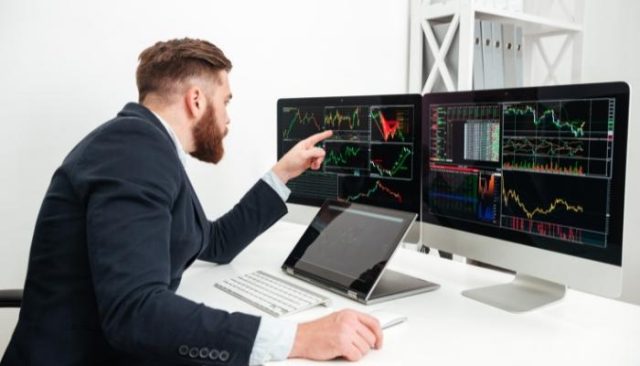 In the growing forex market, it is difficult to differentiate between a genuine forex broker and a fake one. The creators of fake programs have prepared a real trap for investors; it is challenging to understand the scam until it is a reality. Nevertheless, our above discussion would have provided you with insights into how the forex market scams take place. In this section, we will take about a few strategies that can help you avoid forex scams, and succeed in the market.
Use free resources first. Educational resources are vastly available on the internet. There are tons of lectures on youtube from trained professionals, who are spreading their knowledge for the good of the community. These courses can come in handy to understand how the forex market works. If you are opting for a paid course, you need to make sure that it is backed by substantial evidence of its reality. Look out for comments and reviews on social media sites about the course.
Sign up for brokers listed with the financial services agency and exchange commission. Registered commissions are reliable and can be held accountable for losses by the state. They provide an added safety for traders, and their investment is largely protected. A simple withdrawal procedure can also highlight the reliability of online brokers. An offshore broker won't generally be listed with US- agencies; hence, it is safer to avoid investing with them.
Don't fall for a high return-low risk scam- signal sellers are often tempted to keep up with an ideal strategy once good results are realized. However, the early positives are often the beginning of the scam. The broker wants investors to add all of their savings before they fly with all their money.
No guarantees– If any broker guarantees you a positive return on your investment, there is a fair chance they'll scam you. All exotic forex pairs will have a zig-zag pattern of their value over time; hence, it is impossible to believe that your investment will only earn a profit, and not make a loss. It is natural to lose money when trading. You will learn from your mistakes and grow as a trader.
Educate yourself about trading signals– Signals are an amazing tool to make a quick profit and reduce losses, but if you have signed up with a corrupt signal seller, they will usually end up eating your investments. Signal selling markets are filled with tons of scammers, who copy/paste signal information to their community for a hefty price. You should try to learn about market indicators independently, as it will help you succeed in the long run.
Similarly, trading automation is important for casual investors as they have other tasks keeping them busy. Over-Reliance on the trading bots may lead to losses in the long run, even if the brokerage doesn't scam you. As the market dynamics change, the trading bots usually lose their efficacy and must be optimized for better conditions. Hence, if you leave your investment at the stake of trading bots, they will eventually result in losses.
Start with low investment– forex is a big market, and there are billions worth of assets traded each day. You will see hundreds of opportunities to churn up massive profits, which require additional funding. However, it is important to learn to walk before you start running. You need to see how the market reacts to news, rumors, and trends before investing more than you can afford to lose. Moreover, if a broker tries to tempt you into adding other friends to increase your investment, it is another red flag. You should avoid falling for it.
| RECOMMENDED TRADING COURSE | REVIEW | VISIT |
| --- | --- | --- |
| | #1 Forex, Crypto and Stocks trading course. Ranked most comprehensive by Investopedia and Best by Benzinga. Free to Try! | |
Best Forex Brokers for Trading
Broker
Best For
More Details

Advanced Non US Traders
Read Review




securely through Avatrade website




Intermediate Non-US Traders


Read Review





securely through FXCC website






Overall Broker
Read Review





securely through Forex.com website




Professional Forex Traders

Read Review




securely through Interactive Brokers website



Best Forex Trading Course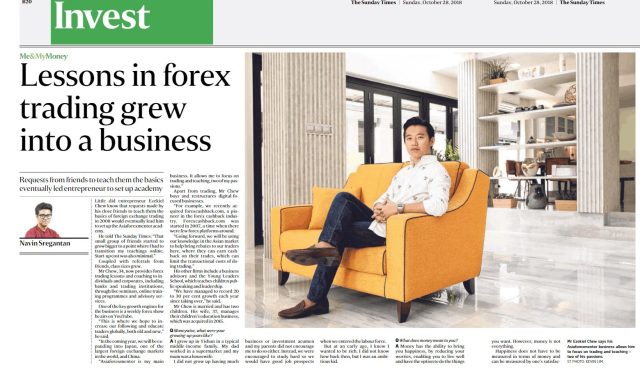 After reading till here, you would have realized that the forex market is filled with scams, and protecting your money isn't an easy task. Your forex portfolio growth can be proliferated by signing up for a reliable educational course that takes you through the dynamics of the forex market- A definition that Asia Forex Mentor fulfills.
Asia Forex Mentor is a course created by Ezekiel Chew, who is renowned as Asia's #1 forex mentor. He started his forex teaching journey in 2008 from a small Facebook group. With his efforts and dedication to his students, he has helped thousands of learners achieve their forex dream.
The best aspect of the course is its originality. It doesn't talk about the market like every other guru. Instead, it divides your forex journey into 5 steps that include a basic understanding of the forex market, its indicators, and how you can succeed as a trader. The course used to retail for more than a thousand dollars; however, since the pandemic, the creator has decided to allow aspiring learners to utilize his course for free.
| RECOMMENDED TRADING COURSE | REVIEW | VISIT |
| --- | --- | --- |
| | #1 Forex, Crypto and Stocks trading course. Ranked most comprehensive by Investopedia and Best by Benzinga. Free to Try! | |
Conclusion: Forex Scams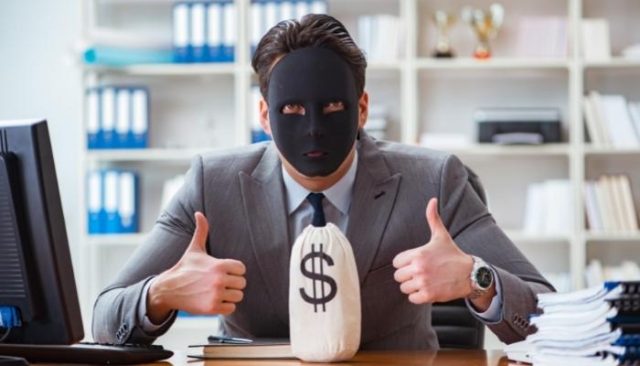 Forex trading is a growing market, and it is impossible to prevent the growth of scams. The US state has tried its best to ensure the accountability of forex brokers, but there are always some loopholes that exist. It is your money, and you need to take care of it. Scams are present in every industry. It would be a folly to see them as a barrier; you should keep your goal aligned to the basics, and success won't be difficult.
Forex trading doesn't have a shortcut; it is just like all other investments. It is improbable that all your investments will turn profitable. You should avoid brokers that guarantee profit as a percentage. Sometimes, the story might be too accurate to be false, but you should still avoid them. Similarly, unrealistic profits can't be possible in everyday trading. You can have a golden day in a year or a month, but when a broker promises unrealistic results each week, it is probably a scam.
Similarly, trading signals are an essential part of currency markets, and their advantage makes them unavoidable. However, scammers have played their tricks on market signals also. You should keep your eyes open and think with an open mind. Greed will never attract money, but wisdom will. You need to ensure that all the trading signals/ EA/ trading bots are in-line with the real market.
We have finally come to the end of the blog. I hope it helped you understand how forex scams take place and how you can avoid them. Failures are a part of life, and your courage to get back up counts. Scams shouldn't demotivate you from entering the market; you should be vigilant in locating the red flags and transparent in your dealings.
Forex Scams FAQs
How do I spot a forex scam?
Forex scams are pretty common, and no investor will like to fall for them. Hence, it is important to know how they occur. We have discussed all the information about forex scams in the earlier section. If we were to summarize the three signs, they will be:
Guaranteed returns as a percentage of trade value
unrealistic profits without human intervention
Pyramid Schemes- withdrawals are dependent on the number of referrals
Is the forex market a pyramid scheme scam?
Forex markets have been the oldest form of online investments; they deal with fiat currencies worldwide. Traders are able to benefit from the changes in prices of the currency pairs. Hence, the system of the market is reliable, and numerous traders have benefitted from it.
However, there has been an emergence of scams recently, which include pyramid schemes. Usually, a broker won't let the trader withdraw money until they have referred the brokerage to other individuals. The complexities involved in withdrawal are a common sign of scams.
What are popular modern forex scams?
Broker research is an important part of your forex trading journey. They are hundreds of companies claiming to be the 'best forex broker,' but you need to use an objective set of facts to determine the truth. Forex scams can be a hindrance to investors' confidence, and it is important to know about them beforehand. We have discussed the subject in fair detail earlier in the blog. Summarily, the modern forex scams include:
Education Program Scam
Forex Broker Scam
Trading signals scam
EA/ Trading bots scam
PAMM scam
Holy Grail Scam broker
Guaranteed returns
| RECOMMENDED TRADING COURSE | REVIEW | VISIT |
| --- | --- | --- |
| | #1 Forex, Crypto and Stocks trading course. Ranked most comprehensive by Investopedia and Best by Benzinga. Free to Try! | |
Like this Article? Subscribe to Our Feed!
Wilbert is an avid researcher and is deeply passionate about finance and health. When he's not working, he writes research and review articles by doing a thorough analysis on the products based on personal experience, user reviews and feedbacks from forums, quora, reddit, trustpilot amongst others.