23 Tips On How To Make Your Husband Fall In Love With You Again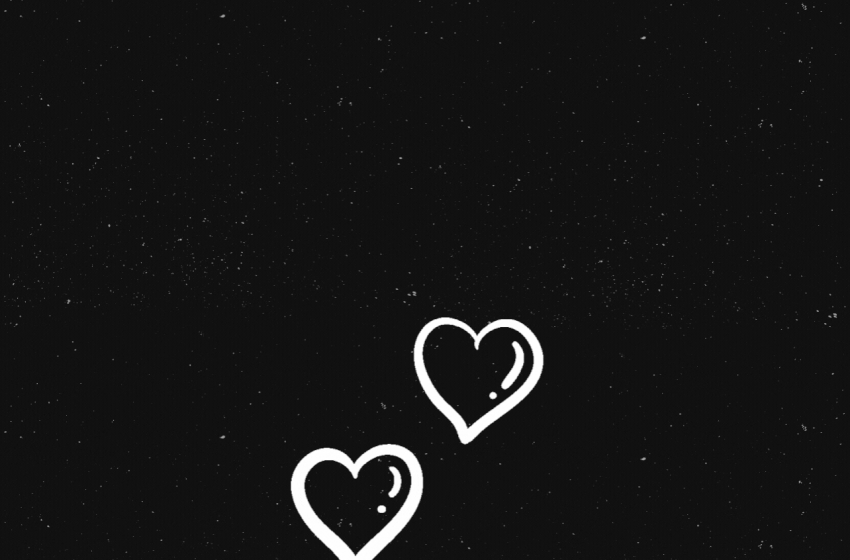 Is your marriage in a rut? Do you feel like your hubby is falling out of love with you?
Of course, he is the love of your life, and he definitely told you that when he romantically proposed to you. So, what can you do about your husband's lack of passion?
The truth is that we all go through rough patches in our marriages, and men often get bored of the same old routines year after year. Therefore, your marriage is bound to become stale at one point.
Your husband may still love you sincerely, but boredom might make it seem like he doesn't love you anymore. The good news is that there are plenty of tactics you can apply to make your husband fall for you again.
Fact, many married ladies have faced a similar situation before, but they managed to turn the tables for their marriage to work in their favor.
All it takes is to understand male psychology and what makes a man's heart pound in his chest. From then on, it'll be very easy to make your husband love you.
In this detailed post, we're going to tackle all the titbits of how to make your husband fall in love with you again.
If other women have done it, why not you? You deserve to have a happy marriage full of love and passion.
It's a lot to take in, so keep your notebook and pen ready!
💘 Learn these 23 Tips On How To Make Your Husband Fall In Love With You Again 💘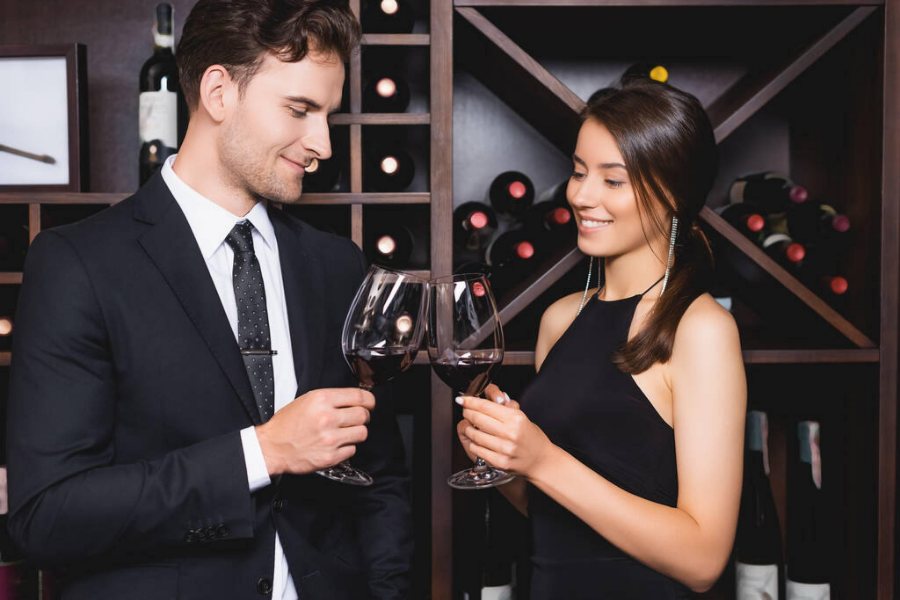 1. Practice Self-Love
He fell in love with you before because you loved yourself and were contented with the qualities that make you. But somewhere along the way, you lost yourself to family life by taking care of everyone else in the world except you.
It's time to bring back the self-love girl! Remind yourself of your awesome and beautiful aspects, because these are what made him tick.
When you learn to love yourself again, it'll show your husband that you're worthy of his love and attention.
2. Give Him A Warm Greeting Hug and Kiss Whenever You See Him
This may sound cheesy, given the fact that you're used to routine married life. But it's often the little things that count the most.
If you give your husband a big hug and kiss every day when he goes to work and when he comes home, he is bound to feel like a superman! It costs nothing to do it, and he'll always be psyched to get back home to you.
Do your marriage a solid favor and begin this simple routine today. The perks are immeasurable.
3.  Be His Number 1 Cheerleader
If you are a working wife, it's easy to get caught in your own work challenges, and you can't wait to come home to nag or complain to your man about that supervisor who is always on your neck every day.
But take a step back and remember that being a man is not easy. Society dictates that a man should be in a pillar and the rock of his family (both nuclear and extended), the workplace, the church, and basically everywhere else.
Men are taught from their boyhood not to display their weakness but for any human being, bottling up issues and struggles can make one crack.
It is your responsibility to cheer him on and be his biggest supporter. Hold his hand through his aspirations, goals, and dreams. Let it be just you and him against the world.
You'll notice how his feelings for you start to change drastically.
4. Create Time For Fun Activities
It's said that inside every man, there is a boy. So, no man will be too old or grown-up for silly activities.
Breaking out of the mundane married life is refreshing and will certainly spark his inner boy. Something simple as playing some tunes and dancing or twerking to music is enough to bring back that connection and bond.
Having fun is part and parcel of a healthy relationship. But don't let it go overboard as Annie and Jay did in the movie Sex Tape. Making a sex tape in the name of fun and mistakenly sending it to everyone you know, including your boss can ruin your marriage.
5.  Show Him That You Need Him
Independent woman or not, men will always love to feel needed.
If your man feels like you don't need him anymore, he can start to lose confidence in himself and the marriage.
Even though you have everything under control, it doesn't hurt to ask him for assistance at least once a day. After all, he is your husband and innately the provider of the family.
The powerful wonder woman still needs her superman, and you have one at home. So, make good use of him, and you're sure to have a future happy life!
If you spend every waking moment with your hubby, you run the risk of co-dependency which can be toxic for your relationship.
So allow your man his own life and let him miss you. Having time apart is actually healthy for couples. It gives you time to develop individually and has an independent and fulfilling life.
Having separate activities will also give you things to talk about when you meet. What's more, absence makes the heart grow fonder. Being absent will remind him of how much he loves you and he'll recognize how much he misses you. If he misses you, that's set to reignite the spark in his heart.
7.  Make Your Husband The Hero of Your Life
Do you know what's so great about heroes? They are so respected and adored by everyone. So, if you want your husband to fall head over heels for you again, let him be your captain America.
He thirsts for your admiration. It is wired into his DNA to be your hero. So, let him step up to the plate and earn your respect in return.
A man will be unhappy in marriage when his thirst isn't quenched.
The hero-card is a game-changer! When your man genuinely feels like your hero, he'll be more attentive, loving, and invested in your marriage.
8.  Apply the 10-minute Tactic
Ever heard of the 10-minute rule? Well, it is a daily routine where you and your husband set aside some time to talk about stuff that doesn't involve the normal routine things like work, family, kids, school, responsibilities, etc.
Here are some ideas to get you started:
If you had one more day to live, what would you do?
What do you think is the greatest movie of all time?
What is the main thing you want people to remember you by?
The idea is to talk about interesting stuff. You might think that you already know everything about each other but think again! There is more to learn about each other.
You could even reminisce about the good times you had together when you were newly married. That will surely cause his mind to wander on all the fun and romantic times you've had together.
9.      Don't Strive To Change Him
There will always be those annoying things about your husband that make you go crazy.
That doesn't mean you should try to change him for your benefit. Men who have wives that are constantly pressuring them to change tend to close off of them. This is a major contributor to a man falling out of love with a woman.
Simply learn to accept and embrace his annoying traits. It'll make your life a lot easier, and he won't feel like you're always on his case all the time.
But don't get it wrong, you should always speak up if he has the wrong concept about the decisions that he makes concerning the quality of life because it affects you too.
But constantly making suggestions about the small things, such as, his belching is what we are advising you to dial down.
Many have found the one they Love through these popular dating sites! Create an account with the one that best fits you Today! (Don't leave your love life for tomorrow)
Website
Dating Site(s)
Description
eHarmony
A Trusted Online dating site for singles.
Sugardaddie
A dating site for attractive single women and successful men who have financial security and confidence.
be2 is one of the leading names in the online dating space with extreme brand recognition and a high quality user base of singles looking for that special someone. Promote through superb demographically targeted and themed landing pages.
C-Date is the leading casual dating site for those who beside their career want to live their passionate fantasies with someone who shares the same spirit. It is a fantastic and well-established casual dating offer, which works on both male and female audiences.
Singles50 is one of the world's leading dating agencies for single women and men over the age of 50. We help you find the right partner for a fulfilling, long-term relationship. Our objective is to show that love can happen at any age!
Academic Singles (Mobile)

Academic Singles (Desktop)


Academic Singles is one of the leading platforms for singles with higher education in the search for love. We are specialized in connecting single men and women, taking their affinity into account. Our objective is to help you find your perfect match!
10.  Always Say Thank You
After many years of being married, you might start to take your husband for granted. But thanking him even for the small things he does for you goes a long way in making him feel appreciated.
All it takes is two words to prove your relationship. It's your call!
Just think about it how many things does your husband do for you every day that you forget to say thank you. He changes the bulb; he fixes your laptop and drops you off at work. If you learn to thank him for what he does, he'll feel more acknowledged, which will lead to a more stable relationship.
11.  Resolve Issues By Communicating With Him
Instead of shutting down or being passive-aggressive, you should resolve any issues with your husband through open communication.
Engaging him in some communication exercises ensures you enjoy your problem-solving time.
Don't let the sun go down when you're angry with him. Whenever an issue crops up, ensure you sit down and solve it together immediately.
On top of that, focus on handling married life problems rather than proving that you are right or looking for excuses to place the blame on your hubby.
Such maturity in handling married life issues will impress him and guarantee a healthy and strong relationship.
12.  Gift Him The Things He Likes
Who said that only the man should be buying flowers for his lady? Women can do it too. But instead of the former, you could get your husband the things he likes.
You know him too well-gifting him his favorite things lets him know that you adore him.
Such a love gesture will guarantee his heart beating for you, seeing how much effort and thought you are putting in to make him happy.
13.  Avoid Nagging or Being Needy
There is nothing that puts a man off other than a nagging wife.
Perhaps the observation that he loves you differently has turned you into a needy person. However, clinging to him as a desperate attempt to make you love him again will only push him away.
Instead, work on improving yourself and going back to the lady that he fell in love with before. Also, overcome any insecurity that you might be harboring and strive to make your temperament a congenial one.
14.  Compliment Him In Public
Complimenting your man in front of others shows that you love and accept him completely. It also helps to boost his confidence.
Therefore, it is a no-no to criticize him in public. Whatever complaints you may have, hold them until you get home and talk over them privately.
You must never air your dirty linen in public. You'll only hurt your husband. Rather talk about all the wonderful things he upholds when you are out with friends, family, or colleagues, and he will love you madly for that.
15.  Learn To Compromise Differences
Obviously, your husband and you don't have similar personalities, so differences are bound to crop up in your marriage. Rather than disputing over such differences, you need to embrace them.
You need to readjust your needs to meet his. Arguing is okay but what matters is how you make up after a fight.
This is the most crucial time of your relationship and will go a long way in proving to your husband how much you value him.
One of the secrets to getting your husband to love you again lies in how accommodating and accepting you are of his personality.
16.  Create Boundaries That Support A Healthy Relationship
Knowing when to stop pushing and taking a step back is vital in every marriage. Particularly, when you keep fighting over the same things, the smart move is to set up boundaries that will promote a healthy and strong married life.
When your argument becomes toxic, you need to stay sane and cool so that you can handle things better than both of you yelling at each other.
Turn the situation around to work in your favor, and he will adore you for that.
17.  Maintain The Flirtations
Flirting doesn't have to end the moment you say "I do." It is also for those who are celebrating their 50th marriage anniversary.
Keeping your flirtatious relationship alive holds the key to unlocking your husband's intense love for you. When you bring back the fun and playful side of you, your man will fall head over heels in love with you, and the connection between you will light up.
So, send your hubby a naughty text or a nude photo and let his imagination run wild. When you are together, touch his hot spots and drive him crazy.
All this helps you add excitement to your marriage. Bring back the flirtation and watch the difference it makes in your husband.
18.  Surprise Him With Night Outs And Dates
You don't have to always wait for your husband to take you out. You can surprise him with a romantic date as well. The outings should be well executed and planned so that he sees his significance in your life.
The role of the surprise outings is to help him discover you in a different light, separate from family activities and responsibilities.
You've been planning your kids' birthday parties and organizing parent meetings, but doing something special for your husband outside the social obligations will make him fall in love with you again.
A short rejuvenating vacation without your children will reawaken your relationship. Find some new tunes to add to your road trip playlist. You never know you might find a new song to dance to during your newfound relationship.
19.  Pursue A Hobby That He Likes
To sustain a healthy marriage, you must grow and evolve with your husband. To accomplish that, you can consider pursuing a hobby that your husband really loves.
If he is enrolled in a golf club, you can join it and offer him company to spend more time together.
Investing in activities that interest your man will reignite the sparks that have fizzled out in your marriage and will guarantee he falls in love with you again.
Showing interest in the things that make your husband happy is a great way of displaying your love for him.
20.  Accept Your Mistakes and Apologize
If your husband has withdrawn his love for you, then it is time to assess yourself to see whether you've wronged him.
Owning up for the mistakes you made in the past and saying sorry can help rebuild your hubby's trust and love for you.
Mistakes are inevitable in a marriage, but you shouldn't let them destroy your relationship. Instead, try to see where you are going wrong and make amends.
When your husband notices that you are genuinely making a positive change to become a better you, his love for you will overflow.
21.  Bring New Moves In Bed
Want to capture your husband's attention again? Bring back the bedroom adventure.
Forget the vanilla missionary position and lying like a starfish as he pounds away. Even something as simple as making the first move or offering to switch positions during lovemaking can pique his interest in you again.
First things first, stop making excuses for why you can't get intimate with your husband. Your baby won't die when you devote an hour a day to passionate lovemaking with your man.
Besides, learn to be adventurous in bed. Buy furry handcuffs and a blindfold and get your kinky on. Try sex positions you've not done in years and do it in new places, such as his office or the restaurant's restroom.
See if that won't make him fall madly for you again! He will be elated.
22.  Dress To Impress
Women can really take their looks for granted when they get hitched.
You might have changed your wardrobe to prioritize comfort over sexy and chic. But it won't hurt to look glamorous to create a lasting impression on your hubby's mind. Make changes in your wardrobe by getting a new haircut, buying stylish clothes and some sexy heels.
That will make your husband feel important as he knows you are making an effort to impress him. He will reciprocate by loving you back in every way. He might even dress up for you and take you to dinner to show that he loves you.
Such simple changes as investing in a good self-grooming kit, makeup, and accessories hold the answer to making your husband swoon over you just the way he did when he first met you.
23.  Balance Your Personal and Professional Life
Want to win back your husband's commitment? Simple- don't get too engrossed in your professional life in a way that you sideline your husband.
If you get a pay raise or a promotion, let him be the first to know.
As you celebrate his successes, ensure you share your joys with him. Remember it's you and him against the world, and without each other's support, your marriage cannot work.
Learn to balance between your professional and personal life because a career can't bring you happiness if your husband is unhappy.
💞 How can I regain my husband's love? 💞
Let's be honest, regaining your husband's love is a long hard road without quick fixes.
So, let's dive directly into the steps you can apply to enthrall the passion in your marriage.
❣️ Take A Step Back
Try and gauge what those new and exciting years of your married life were like. Ask yourself what went wrong and how you treated each other. Maybe you had an enormous fight that changed everything.
But with the help of your husband, try to relive the good moments of your marriage. You could go to the same restaurant you went to on your first date and perhaps order the same meals.
Rebuild the love and passion! Such small things are essential in triggering your husband's mind to remember how he once felt for you.
❣️ Learn To Compromise
We can't stress this enough. Compromise is a crucial word in marriage. After several years in your marriage, you have built upon automatic responses to counter things that you don't like: "No, I don't want to go to the party" or "We are going to church, whether you like it or not."
These sorts of impromptu responses are detrimental to a successful and happy marriage. What's worse is that they can stop you from regaining your husband's love.
Rather than giving the first response that comes to your mind, stop and consciously think about the answer to your husband's requests to give a clear and calculated response.
Hopefully, over time you can learn to compromise on some things even if you end up disagreeing or saying no, the fact that you have thought it through before answering will do you good. Besides, you might actually enjoy some of the activities you keep overlooking.
❣️ Discover Your Outside Life
Making new friends and broadening your horizons will make your man start to crave attention. When you spend time apart and focus on your separate social lives, he will appreciate your time together all the more!
These outside interests, except an affair, of course, could be joining a gym, enrolling in a club or just getting in touch with the girlfriends whom you haven't met for so long.
Rather than worrying too much about how your husband doesn't love you anymore, spend time in some creative past time to take your mind off the relationship stress.
Your hubby can also join in on some of these pursuits. This is even better because you can spend some extra quality time with him, and you may land a shared interest or skill.
Even if he doesn't join you, spending time on such hobbies will make you happier, and when you are happier, it will ignite his love for you.
❣️ Stop Playing Mind Games
All the passive aggressiveness and digs have to stop honey! Such verbal battles and hostile body cues may make you feel justified but over time, they not only make you weary but also kill your husband's love for you.
Make it your aim, to be frank rather than beating about the bush.
Mind games are best reserved for fun situations such as play fighting and bedroom teasing. These can help boost your relationship and be a healthy reminder of your passion.
But doing or saying hurtful things to get back your man will inevitably lead to regret.
❣️ Communication Is Key
Communication is one of the most crucial elements for regaining your husband's love and is important for a push to rekindle your marriage.
Talk to your man honestly and openly about anything, from the weather to the TV show you want to see. Ask him about his day and tell him about yours.
Though obvious, you'll be surprised at the number of couples who forget to communicate with each other. Small conversations are often taken for granted, but they can help you open the channels to the more important things about your married life that you need to discuss.
❣️ Be Honest
Honesty is the most crucial aspect of a relationship and definitely a critical part of regaining your husband's love that may have lapsed.
Sure enough at some point in your relationship, you could tell your hubby anything there was to know about your life. But as you grow, things change.
For example, you begin to feel uncomfortable disclosing some things, such as about a colleague who hits on you or a sexual smothering you've been experiencing.
Because you don't want to hurt his feelings, you may conceal and hide some information. It may seem harmless, but it's often the little dishonesties that cost you loving married life.
Always strive to be completely honest and open with your man. You'll find that he will do the same for you, which boosts his affection for you. It'll also get you opening up and communicating easily with each other.
❣️ Trust Him
Working hand in hand with honesty, trust is another key to unlocking your man's love again. Trust is always a choice, so don't allow distrusting thoughts to consume your mind.
It is impossible to regain his love without first winning his trust, and you can do this by working through your feelings of insecurity.
Ask yourself why you lost trust in him and think of what either you or he could do to regain what you once had and make things better.
❣️Reignite The Romance
Remember the first dates you went on where you would play footsie, hold hands, and smooch in the rain. It's time to bring it back and generally make a fuss of the hubby you love so dearly.
He may need a boost, especially if he let go of such romantic acts himself. He still has it in him; you just need to coax the romantic young man out.
Generally, to reignite the spark in your relationship, romance is important. This, together with other steps listed offer a good foundation for regaining love in the marriage you don't want to give up.
✎Ways on how to win your husband back ✎
It stings when your marriage goes down the drain. Even worse, it is heartbreaking when your husband gives upon you, and you are left asking whether he will ever come back.
So how can you win your man's heart again? It boils down to you- how committed you are to making things work for both of you.
Well, here are some pointers to help you get started.
💓 Try To Understand Why He Left You
Have some compassion and empathy in your heart. Unless he was too embarrassed from being unfaithful, you need to find out the missing aspect of your marriage.
If you don't get to the root cause of the issue that needs to be solved from your end or it's just in his nature, winning him back may not work. So, the first step is to understand why it happened to get him back.
If it is something that you can work on, be compassionate about it. Forgive yourself for your mistakes and move on from there.
💓 Give Him Time
If he hurt you, give him some breathing space instead of complaining and resenting over your issues. You need to be the spouse your husband wants to come back to.
Understand that he left you for someone else because something was missing in your relationship. Or if you feel like it was entirely his fault, this is not the time to lament about it.
If you desire his love again, you will have to give him some time before talking through the issues.
💓 Be Happy
It's normal to be sad about your hubby leaving you, especially if he left you for another woman.
But try to focus on the things that enrich you and make you happy. Winning your man back can actually be much easier if you focus on feeling great and deciding to get happy first than applying the tact of getting him back.
He will feel your sudden burst of energy and be drawn to you again.
💓 Don't Be A Drama Queen
No man likes a wife who causes drama all the time. Yes, the situation is delicate, and it's a huge deal, but it's not good enough reason to credit a messy outrage.
Winning back your man's love can be a challenge but please, sister, for the love of God, don't vent about it to your family. This is the first call for drama.
Leave your parents and cousins out and sort it out with your husband alone.
💓 Think Positively
If you believe in a higher power, this may be an appropriate time to write a prayer letter for your man to come back home and say it daily until you believe it.
You can also write about all the good times you shared, all the things you love about him and your plans. Doing so will make you feel positive about your life and marriage.
You might not be sure he will actually come back to you, but it helps to make an affirmation that he is coming back.
💓 Be Strong
Don't have meltdowns, especially in public. Play it cool.
Easier said than done, but you have to understand that losing your temper and crying isn't going to help the situation. It'll only make the hole deeper and contribute to depression.
💓 Ask Yourself Why You Want Him Back
Sometimes it helps to ask yourself why you want to work on your marriage so bad. If your relationship can be salvaged, then it is worth your effort.
But if the situation is beyond repair, say, your husband filed for a divorce, it might be time to let go and let nature do its course.
Don't fight it. It's said that if you love someone, you have to let them go free. Sometimes fighting for someone means releasing them, and if they truly love you, they will come back again.
So, give yourself some grace and stop beating yourself up trying so hard to get him back.
💓 Listen To Him
When he is ready to talk, give him a listening ear, and don't be too quick to express your opinions. Get to know how he feels, what he needs, and what was the reason he left you.
If you've always been the talker in your relationship, this time reserve the role and learn to listen. This will make a big impact on him.
💓 Don't Be A Control Freak
Trying to control the marriage all the time can be a huge turn-off and will drive him away even more.
Controlling him also shows that you don't trust him and you're doubting his abilities. No man likes to be controlled, especially if his wife makes him feel he isn't good enough.
Make him come back to you by trusting him completely. Tell him you trust him with his decision and that you support him.
Call it reverse psychology or not, but telling him you trust him to do what is best for him will make him wonder if he made a good decision.
He will notice a better side of you that is not controlling, but understanding and empathetic.
💓 Focus on Your Personal and Spiritual Growth
Focus on enhancing yourself spiritually, emotionally, physically, and intellectually.
Join a yoga club or the gym, enroll in a new course and establish new connections with people who will reframe your mind. That will take the weight off blaming him for everything and help you grow into the best version of yourself.
Doing so will not only attract and inspire your husband but will guarantee that you win him back from the other woman.
In the end, you will win without a single petty catfight!
💓 Consult A Relationship Coach
Rather than complaining about your failed marriage to your psychiatrist 1 hour per week, we advise consulting a relationship coach who will recommend future solutions separately and during joint sessions.
If you want to win your man back, you don't want to recap all the reasons why he left in the first place but focus on rebuilding your relationship.
💓 Learn His Love Language
If you never learned your husband's love language, it's time to invest in the book, The 5 Love Languages: The Secret To Love That Lasts by Gary D. Chapman. This book will revolutionize your life and your marriage.
There are five primary love languages; namely, words of affirmation, acts of service, affection, quality time, and gifts. Based on this, you must know your husband's love language.
But perhaps he left you because you took his love language for granted and tried to change him into someone he is not. Knowing his love language, learn to embrace the efforts he makes to show that he cherishes you.
Simple! So, don't pressure him to gift you when his love language is to invest in spending extra time with you to make you happy.
Remember, the aim is to appreciate him for who he is rather than change him into who you want him to be.
Men are secretly OBSESSED with feeling irreplaceable… like they're the only man for the job. But it's so much deeper than that. Wanna know more? CHECK THIS OUT NOW!
💫 How to Reconnect With Your Spouse 💫
It's easy to take the small things for granted but staying creative, being interested, and finding new interesting ways to keep the fire burning is more crucial than ever to power through.
Incorporate these pointers into your lives, some of which only need five or ten minutes to get back to that sweet spot again.
✹ Give Yourself Some Space
Aside from work, your kids, and family responsibilities, take some time every day to focus exclusively on each other.
You need to feel connected, so do what works best for you because every couple is different. Before the day ends, have a make-out sesh or snuggle in bed before sleeping.
✹  Compliment One Another
Complimenting your spouse will make them feel desired and attractive. Acknowledging your physical attraction is really helpful. Your spouse will be ecstatic to know that after many years, you still find them sexy.
Even something as simple as touching your spouse or holding hands can help spark the reconnection.
✹  Make Time For Silliness
Laughter and silliness can initiate the same chemical connection as romance and intimacy. So, set aside time for silly activities such as hide and seek, strip poker, and scramble with a romantic twist.
If games aren't your thing, you can form a healthy habit of blowing off steam through a playlist of classic YouTube flops.
✹  Prioritize Friend Calls or Texts
Reconnecting with some random friends goes a long way in reconnecting with your spouse as well.
Checking in on a friend you haven't talked to in a while will make you happier and elevate your moods.
We all love it when others check in on us, don't we? The randomness of a call or text from a good old friend will create a good chuckle and brighten your day.
At the end of the day, you'll have something interesting to share with your spouse.
✹ Make A Joint Daily Journal
Journaling your daily emotions and feelings is a simple exercise that can bring you and your spouse closer together. Writing is the best way to confront your emotions and figure out why you feel what you're feeling.
The goal is to enlighten each other, create laughter, and journey through your emotions as a couple.
To make it more interesting, you can prob emotional or silly questions such as "