Binance Review: Is it the Best for Altcoin Trading in 2023?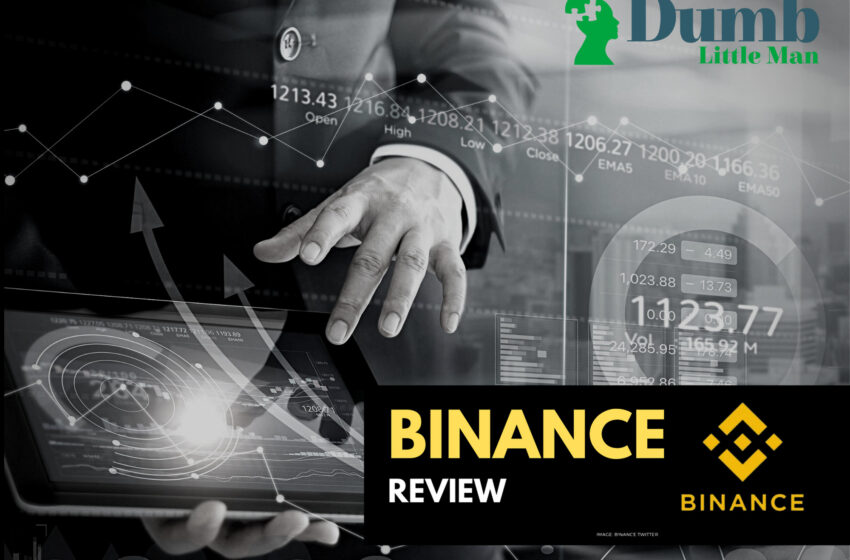 Want to jump straight to the answer? The best cryptocurrency brokers for traders are Coinbase and Gemini
The #1 Forex Trading Course is Asia Forex Mentor
Binance is a peer-to-peer trading platform. Right now, Binance is leading the world of crypto exchanges for traders to trade crypto and enthusiasts who want to buy and sell a large range of cryptocurrencies but at a low trading fee. Led by the great leader Changpeng Zhao the features that define it are new features and innovation, proactive community along with the power for buying altcoins and bitcoin cash, not this but over forty fiat currencies, their Binance coins, and Binance Chain, Binance trade futures along with margin trading with almost leverage of 125x as well as a vision for morphing into decentralized autonomous organization very soon.
It is one of the trading platforms that can handle many trades without experiencing a slowdown in transactions. But it suffers from a fair share of problems; this includes security vulnerabilities and unexpected maintenances. Despite this, Binance still has a vital trading service for crypto verse.
Binance Review: What Is Binance?
The Malta-based Binance was launched in 2017 in, China and now it is the most well-known crypto trading exchange worldwide. For the residents in the US, Binance US was introduced in San Francisco.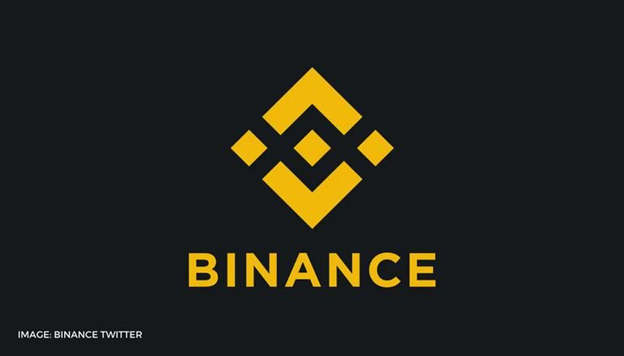 Binance users are allowed to trade, buy and sell digital currencies, and it is almost zero fees because the charging is 0.1 percent on the trades. You can earn an interest rate between 0.5 percent to 10 percent by skating your coins.
By using your bank transfers and bank account deposits or making debit/credit card purchases for buying crypto, there are various payment methods. On fiat currency like debit card purchases, you have to pay a heavy fee of 4.5 percent.
The people who have a Binance account have insurance of digital assets fund in case the customer's withdrawal funds get stolen. According to the reports, there is also a 2FA system, but the system glitches with the authentication system.
There are over 50 types of coins on Binance available for you to trade. So with Binance, traders can sell coins such as Ethereum, bitcoin, or any other.
In the past, Binance was referred to as a partner of the U.S. Although, because of inspection of the international Binance was not able to extend Binance U.S. For instance, it was announced, Binance can no longer authorize operation in-country by Italian regulators.
How does Binance work?
It focuses on trading altcoins. Binance offers its customers crypto-to-crypto trading in over 500 virtual tokens and cryptocurrencies, including Ether, Binance coins, litecoins, bitcoins, and Dogecoins. The company moved its headquarters from China to Malta, EU, due to regulations of China on the crypto exchange business.
Primarily the trading volume between cryptocurrency trading pairs, Binance charges the lowest transaction fees. With high liquidity and offering a discount to the customer who pays in Binance coin cryptocurrency tokens.
The word Binance is derived from finance and bitcoin, along with claiming high security and safety standards, with multi-clustered and multi-tier architecture. It also claims to process about 1.4 million orders at a time.
Binance provides you with the least trading fees in the industry.
You can access Binance from a mobile app, either IOS or android, windows and macOS, and desktops. You can also make Binance API.
Binance future along almost 125x as well as margin trading with almost 3x grasp. You can trade assets and cryptocurrency contacts with grasped positions for maximum returns.
Click Here to Open an Account with Binance (Official Page)
What are the Features of Binance platform?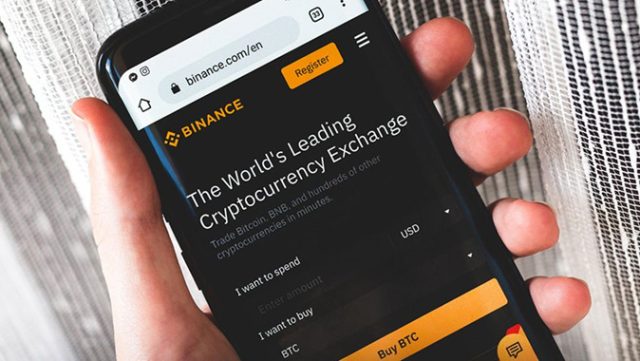 Let's take a detailed look at the features!
Binance Security
It has a fine security system, though it suffered from hacking in May 2019. More than 7000 BTC were lost because of the number of accounts of the users, and then it used SAFU to compensate the users. Binance then made its security system more robust, introduced the U2F authentication way, and enhanced its exchange capabilities to monitor.
With the help of SMS/Google authentication, it encourages the users to use two-factor authentication. Traders can also set an anti-pushing code or whitelist an address. It advises the users to guard personal security codes and prevent phishing attempts. Withdrawal is confirmed through Email.
In 2021, Binance covered achieving artificial intelligence risk controlling solutions, which use facial and identity recognition, cyber forensic investigations, and big data analytics to monitor every movement taking place on Binance and identify irregular or suspicious activities.
Exchange Usability and Design
Usability is a key strength for Binance. Its pages for trading and website were hacked in the year 2019. But experienced and beginners can navigate and understand it.
It is possible to move between classic, advanced, or basic trading scenes, so many experienced traders can have benefited from information like users' funds on one screen. On the other hand, less experienced traders can make token swaps without any array of graphs and windows.
The classic mode gives 'classic' vibes to this exchange. This includes market depth charts, order types, ask and bid order books, price, and opening order overview window and trade history. It also enables you to trade with options and margins.
Customer Support
As for Binance customer support, it has very comprehensive, along with a FAQ base supporting the center. Other than that, you are allowed to send requests for the Binance support team or ask for help from the community on official Twitter, Facebook, or Telegram groups.
The exchange does not provide phone numbers for customer queries. This fact makes it a little less responsive than other exchanges; while their online support is quick, it can be bogged during demanding periods.
Binance Apps
Binance trading can be accessed via many devices through the Binance app. The well-known option on its web platform, you can enjoy every service and benefit listed above.
You can download the Binance mobile app for IOS or Android. Both the apps give you access to many platform features; this includes Binance futures, fiat gateway, margin trading, P2P trading, Binance options, spot trading, and many more.
It is one of the exchanges that provide desktop trading applications for Windows and macOS. Both apps offer good performance but are less integrated than web platforms.
Deposit and Withdrawal Methods
Binance only includes trading pairs of crypto-to-crypto exchange; all withdrawals and deposits involve external crypto wallets and moving funds.
But it does not include fiat-to-crypto deposits and purchases via 3rd party service contributors, but they come along with their fee services between 1-7 percent. For instance, you can make your EUR deposits by using
SEPA bank transfer
Simplex as Mastercard or VISA
iDeal bank transfer
Binance Options
The option is also a kind of perpetual contract. This option contract is of American style. Thus it grants the traders the choice to execute an agreement before the expiration date, Range of the expiration date is 10 min 1 day.
An option is another type of perpetual contract. Binance Options is an American-style options contract, thus granting traders the opportunity to execute the contract any time prior to the expiration date. The expiration dates range from 10 minutes to 1 day.
Other Binance services
Additionally, for exchanging services, it provides other platforms, services, and tools. Some of them are below.
Binance Earn earns or stakes interest to deposit stablecoins with the exchange. Depending on tenure and coin, the exchange provides many options to the investors for the rates of these coins.
Binance Visa card, a credit card, allows users to convert cryptocurrency into a fiat currency and spend on services and products. This does not incur any administrative fees, 3rd party fees, or payment network fees.
Binance smart is for minors for switching between various cryptocurrencies to optimize, mine, and multiply income.
How much are Binance Fees and Commissions?
Depositing your funds is free with this exchange. But it is a little different with withdrawals and trades even though these are considered cheap in crypto market.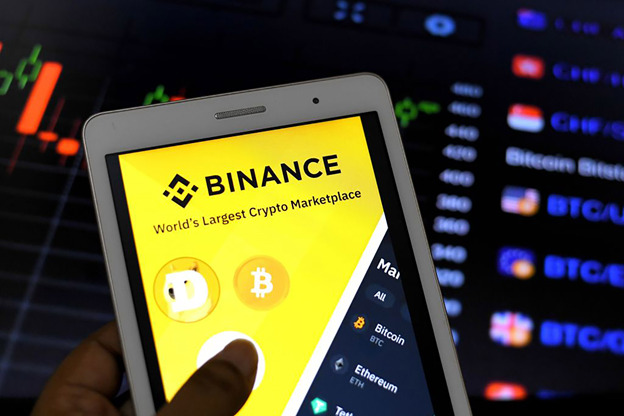 Every trade that takes place on Binance trading platform, it cuts 0.1 percent from each, this makes it the cheapest among other crypto exchanges. 0.1 percent trading fees are applied on margin trading as well as spot trading. For instance, coinbase charge 0.5 percent on every trade with a flat fee of about 2.99 dollars, on the other hand bitterx 0.2 percent fee on every trade. Whereas, well-known altcoin exchanges such as HitBTC and KuCoin charge the same rates. KuCoin matches trade rates of 0.1 percent of the Binance. While HitBTC charge 0.2 percent to take orders and 0.1 percent for the market makers. Kraken and Poloniex type exchanges are more costly as they are 0.25-0.26 percent taker fee and 0.15-0.16 percent maker fee.
Get a significant trading fee discount to Binance Coins up to 25 percent, refer to friends up to 25 percent. Together they make this exchange the cheapest of all in the industry.
Low trading fees are also applied to the Binance Futures. At the basic level when the VIP is 0, you will pay 0.04 percent as taker fee and 0.02 percent maker fee.
The other key factor, you should look for while evaluating the fees in margin position is regular interest and futures funding rate. These can change depending upon the conditions of the market, the rates are not fixed so check Binance website.
There are withdrawal fees along with deposit fees. Cryptocurrency places free for every 180+ coins are supported by Binance. By withdrawals, Binance offers very good value for cash, though charges vary from cryptocurrency to cryptocurrency.
Fiat gateway varies between 1-7 percent based upon chosen processor and payment method. Bank card transactions are more costly compared to other options for payment.
Click Here to Open an Account with Binance (Official Page)
Who is Binance Best For?
Binance is a great fit for those who want to invest or trade in uncommon altcoins.
People looking for different cryptocurrencies
Binance offers over 50 various cryptocurrencies for trading and is a great choice for people who prefer advanced charting to many other exchanges. Data, features, and charting abilities that come in the user's account are impressive, especially considering reasonable fees.
Anyone looking for deserving cryptocurrency teams
This exchange has blockchains technology incubators known as Binance Labs that focus on development promising capable pre-ICO stage projects. It helps to deserve cryptocurrency projects teams to provide important funds for advisory resources, launchpad, and development for important fundraising exercises and listing.
Binance Pros and Cons
Let us consider some pros and cons
Pros
Cons
Fees to buy instantly
Unavailable in a few states.
Binance User Experience
With Binance you can get a reward center providing giveaways and challenges as a way for earning cryptocurrency. For instance, it includes:
Advanced charting by 100 overlays and indicators.
Public API key to integrate other software tools.
Over thirteen transaction types.
The choice for using 3rd party trust wallet, digital wallet.
Binance provides trading in more than 180 states, among them Binance US is available to 43 excluding Louisiana, Hawaii, New York, Idaho, Connecticut, and Vermont.
Users can trade cryptocurrencies over this online exchange. It supports many common cryptocurrencies that are traded.
It provides a crypto wallet to its traders for storing electronic funds.
It also supports the users for transactions using cryptocurrencies or to earn interest. Binance lite can be used by miners and other programs are held for traders to financial decisions during investments.
It also has a blockchain of its own named BNB.
Binance has expanded many options to trade with leverage. The spot trading exchange has a different feature for margin trading definite cryptocurrencies by up to 3x grasp. Along with it, it also launched Binance Futures platform that enables you trading choices by up to 125x grasp.
Binance vs Competitors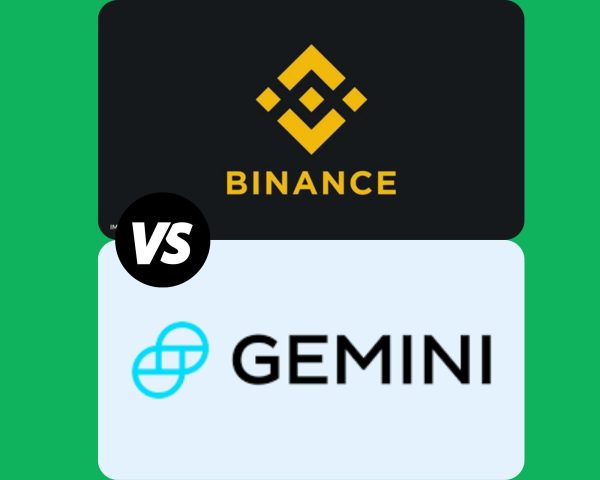 Binance and Gemini are the largest brands in the crypto market, but their paths are completely different forgetting where they are now.
Cryptocurrency exchange comparison of both the exchanges reveals a higher score of binance is 9.8 whereas Gemini is 8.5. Binance gives a smoother and better experience than Gemini.
Metric for the value of money should be always taken into accounts when comparing exchanges for cryptocurrency because it shows that if the quality is acceptable as compared to price. Gemini has less value for money than Binance.
Click Here to Open an Account with Binance (Official Page)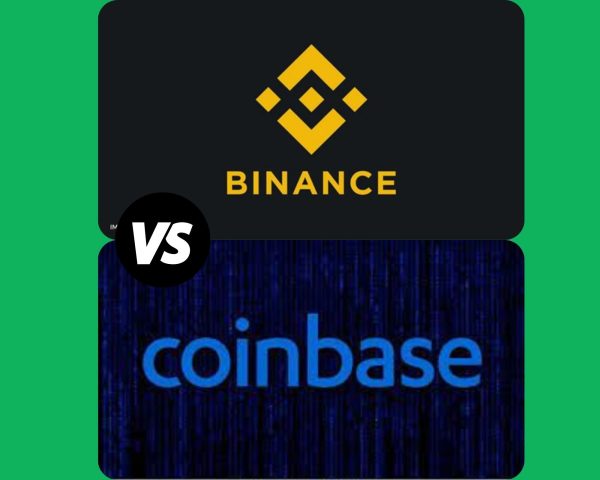 Both cryptocurrency platforms have different approaches. Coinbase exchange is based in the U.S. and is made for beginners with an easy trading interface and transaction types are limited. Binance is supporting advanced traders and is also providing 100 trading options to international traders.
It is user-friendly and provides three organized traders based on experience but it is not easy-operate as compared to Coinbase. It is not this robust, has higher fees and limited options as compared to the other version which can beat Coinbase's high charges.
Major platform features of Binance are comprehensive charting options, 100 cryptocurrencies, and low fees while Coinbase has features like beginner-friendly, basic transactions, withdrawals to PayPal, intuitive and a digital wallet
Click Here to Open an Account with Binance (Official Page)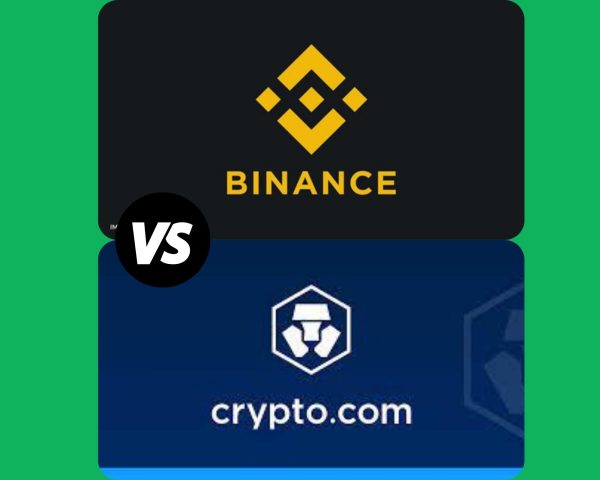 Crypto.com only supports 87 tokens that are trending whereas Binance supports over 200 tokens. Changpeng was the founder of Binance while Kris Marszalek was the founder of Crypto.com. Binance has more market volume than Crypto.com.
According to rankings, Binance is in the top 3 while the other is in the top 30. Another vital difference among both exchanges is their pricing policies.
Binance has a very low fee structure in the crypto space whereas crypto.com offers its clients a crypto wallet and a debit card. With the help of these choices, investors are access to their worldwide funds. With the crypto.com app, users can access an interoperable ecosystem.
Click Here to Open an Account with Binance (Official Page)
Choose Asia Forex Mentor for Your Forex and Crypto Trading Success
If you have a keen interest in establishing a successful career in forex trading and aspire to achieve substantial financial gains, Asia Forex Mentor stands as the optimal choice for the best forex, stock, and crypto trading course. Ezekiel Chew, renowned as the visionary behind trading institutions and banks, is the driving force behind Asia Forex Mentor. On a personal note, Ezekiel consistently achieves seven-figure trades, a distinction that truly sets him apart from other educators in the field. Here are the compelling reasons that underpin our recommendation:

Comprehensive Curriculum: Asia Forex Mentor offers an all-encompassing educational program that covers stock, crypto, and forex trading. This well-structured curriculum equips aspiring traders with the knowledge and skills necessary to excel in these diverse markets.

Proven Track Record: The credibility of Asia Forex Mentor is firmly established through its impressive track record of producing consistently profitable traders across various market sectors. This achievement serves as a testament to the effectiveness of their training methodologies and mentorship.

Expert Mentors: At Asia Forex Mentor, students benefit from the guidance and insights of experienced mentors who have demonstrated remarkable success in stock, crypto, and forex trading. These mentors provide personalized support, enabling students to navigate the intricacies of each market with confidence.

Supportive Community: Joining Asia Forex Mentor brings access to a supportive community of like-minded traders pursuing success in the stock, crypto, and forex markets. This community fosters collaboration, idea-sharing, and peer learning, enhancing the overall learning experience.

Emphasis on Discipline and Psychology: Success in trading necessitates a strong mindset and disciplined approach. Asia Forex Mentor provides crucial psychological training to help traders manage emotions, handle stress, and make rational decisions during trading.

Constant Updates and Resources: The financial markets are dynamic, and Asia Forex Mentor ensures that students remain up-to-date with the latest trends, strategies, and market insights. Continuous access to valuable resources keeps traders ahead of the curve.

Success Stories: Asia Forex Mentor takes pride in a multitude of success stories where students have transformed their trading careers and achieved financial independence through their comprehensive forex, stock, and crypto trading education.

In summary, Asia Forex Mentor emerges as the premier choice for those seeking the best forex, stock, and crypto trading course to carve a rewarding career and achieve financial prosperity. Through its comprehensive curriculum, experienced mentors, practical approach, and supportive community, Asia Forex Mentor provides the necessary tools and guidance to mold aspiring traders into accomplished professionals across diverse financial markets.
Conclusion: Is Binance a Good Platform for investors and traders?
Binance offers a few of the lowest fees in the industry of crypto, so the traders who want an exchange that offers lower fees should not look into other exchanges or brokerage services. The exchange shall prove to be valuable for all crypto traders.
The charges are low; customers may be paying it with minimal customer assistance. Don't get this exchange confused with the parent company named binance. The US-Based binance provides an interesting way to involve with cryptocurrencies.
You can learn about cryptocurrency and blockchain from the Binance Academy. If you visit the web page, you will be accessible to various videos and articles that can answer most of the question, in crypto trading.
Cryptocurrency exchange from Binance proved to be very successful ICO project in the world. From this view we learn that Binance keenly crypto currency services and experiments forward.
Binance FAQs
Is Binance Safe and Legit?
Yes, Binance is one of the safest exchanges which also allows the protection of the user's accounts via the Two Factor Authentication. In 2019, May 7 suffered from a hack in which 7000 bitcoins got stolen from this exchange.
Binance USD is very trustworthy, the users who are wary about trading or buying cryptocurrency, it is useful for them. With more than 500 cryptocurrencies, low fees as well as available in more than 180 countries. Therefore, it is a great fit for residents who are non-US and want a sophisticated platform.
What are Fiat currencies?
Fiat currency is issued by the state and commodities like silver, gold does not back it up. It is derived from the relationship that is between demand, stability, and supply of the government it is issued by, rather than the backing of a commodity.
Many modern paper currencies today are all fiat currencies, this includes, the euro, US dollar, and other global currencies. This money provides the central bank control over the economy as they control all the money that is printed.
Is Binance good for beginners?
Binance attracts many users. The features of the exchange appeal to expert traders and newbies, as well, so all the crypto traders of any level can take benefit of Binance.
Users of Novice can experience learning curves. Once you learn it, it gets very easy. You can use more than 500 cryptocurrencies with low fees; it is also available in over 180 states. The non-US residents who want a sophisticated platform, Binance is the best choice.
Is the Binance coin worth buying?
Buying Binance is great investment advice. Binance has its reasons for being the best. It is a Binance native cryptocurrency, the largest crypto exchange around the world according to the trading volume.
Exchanges take charges for executing a crypto transaction. Binance is also very popular because its transaction fees is very low worldwide. Customers pay only 0.1 percent for executing every one of the billions of trades.
| RECOMMENDED TRADING COURSE | REVIEW | VISIT |
| --- | --- | --- |
| | #1 Forex, Crypto and Stocks trading course. Ranked most comprehensive by Investopedia and Best by Benzinga. Free to Try! | |
Like this Article? Subscribe to Our Feed!
Wilbert is an avid researcher and is deeply passionate about finance and health. When he's not working, he writes research and review articles by doing a thorough analysis on the products based on personal experience, user reviews and feedbacks from forums, quora, reddit, trustpilot amongst others.