Gemini Review: Is it the Best for New Trading Investors in 2023?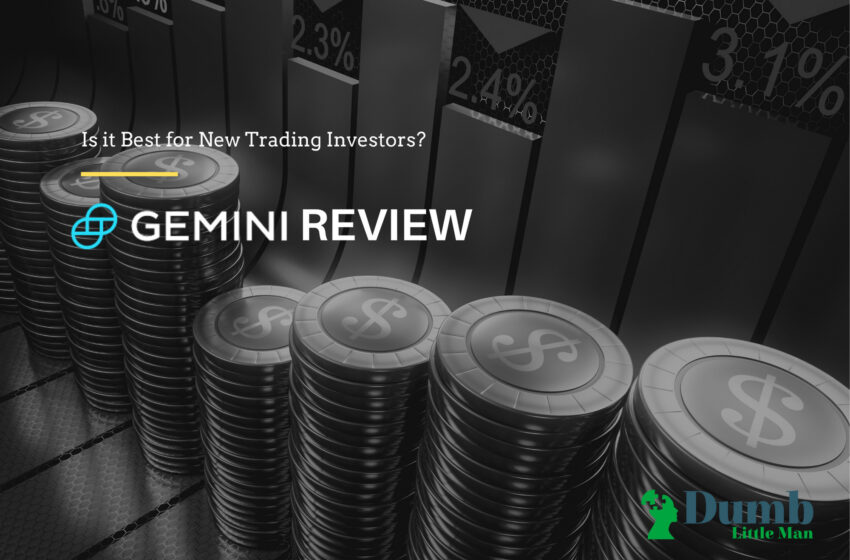 Want to jump straight to the answer? The best cryptocurrency brokers for traders are Coinbase and Gemini
The #1 Forex Trading Course is Asia Forex Mentor
Since 2019, blockchain and crypto investments have been the talk of the town. These investments are finally being accepted as more than a bubble. Recent success stories have spurred public interest in cryptocurrency, and there has been a massive rise in new investors aiming to change their fortunes. The increase in investments and trade in the crypto market has led to rapid growth in its market value, which has risen to $1.6 billion and is expected to clock $2.2 billion by 2026.
As the popularity of cryptocurrencies has increased, many new exchanges have emerged, all of whom claim to sort out investors' problems. Once new investor sets out on their journey of building digital assets, they are puzzled by tons of crypto exchanges available. It is often hard to choose the best option as all the brands are compelling, and your brain can't decide. However, you don't need to worry anymore, as, in this blog, we will be discussing one of the rising crypto exchanges, its pros, cons, comparisons and everything else that can help you reach a decision. Let's go!
Gemini Review: What Is Gemini?
Gemini Trust launched its subsidiary company as Gemini-exchange in the year 2015. The company has paid particular emphasis on being a crypto exchange that is elegant, simple and secure. The primary function of the Gemini exchange is to allow the trade of bitcoin, ether, and 27 different currencies. The company has separate interfaces for individual users based on their trading expertise- the classes are divided into hardcore traders and casual investors.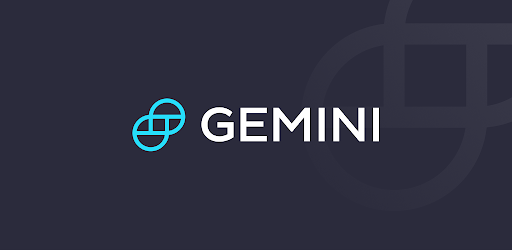 Gemini has a mobile app, website, payment service, a digital currency of its own- the Gemini dollar. Gemini's dollar is rated highly because of its stability, as it is tied to the value of a US dollar. Currently, the company hasn't launched its debit card. However, the launch is anticipated to be real close. The official website has initiated the waitlist sign-up, showing Gemini debit card may come by the end of the year. Gemini Earn is another popular Gemini feature. It allows the users to earn interest on their digital assets; the official website suggests that users can enjoy interest as soon as they start trading on their Gemini account. All they have to do is buy currency and sign up for Gemini Earn. The interest would vary depending on the reliability and fluctuations in the digital assets.
With the rise in crypto trading, various users have complained about stolen details and assets. It is pretty understandable that a system that runs entirely over the internet will have several security loopholes; Gemini aims to counter such drawbacks by integrating a fool-proof security system for their users, which ensures that all the user details are protected. The official Gemini website highlights its aim to transform crypto from a technology to a movement. Hence, they aim to circumvent any user hesitance by establishing a secure mode to trade on the new frontier. The owners have explicitly described their agenda of 'ask for permission, not forgiveness; the phrase is used to highlight the impeccable security that Gemini aims at.
How does Gemini work?
If you are a beginner, Gemini might be one of the easiest exchanges in the market to begin your journey. The first step to start trading is by signing up for an account.
All you have to do is open gemini.com on your PC
Click on "Create my account" from the home page. The form is pretty straightforward. By the end, you'll be asked to sign up for 3-mode verification.
The first requirement would be to connect your phone number for 'codes' at each login. So even if your password is out, no one can access your account.
The second verification would involve connecting your bank account to your Gemini account. It is done to ensure that you can easily add and withdraw from your Gemini wallet. If you aren't comfortable with the procedure, the other option is wire transfer, but it has higher withdrawal fees.
The last is to add a relevant governmental document with your name and address printed on it.
The next step is to deposit funds into your account. There are three different alternatives to add money to your Gemini wallet. The transaction fee is generally higher for wire transfers. Thus, it isn't popular amongst crypto investors.
Bank Transfer
Wire Transfer
External hot wallet (only ether and bitcoin)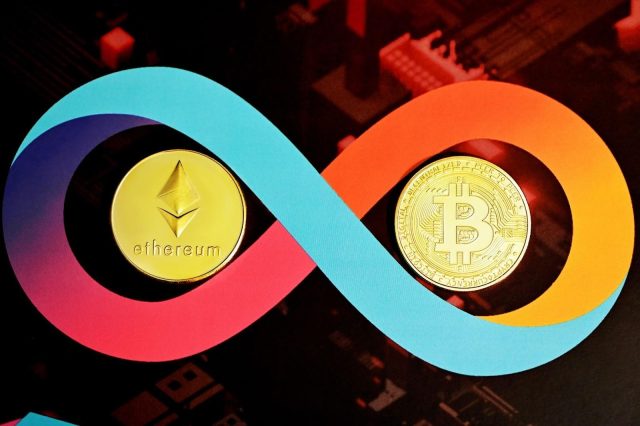 Finally comes the trading part. The interface is simple for beginners. It has reachable options, and you won't have much difficulty adjusting to it. You can buy any currency by clicking on the 'buy button on the home page. Follow the on-screen instructions to complete the trade. Gemini would identify the transaction fees, fiat charges and total amount that would be charged. Selling cryptocurrency would be as simple as the purchase. You can select the option from your main menu and follow the steps to complete the trade; ensure that you are monitoring the transaction fee, as a low-profit sale may not be as profitable as you think. The other option to spend your currency is by using Gemini pay. We will discuss more it shortly.
Click Here to Open an Account with Gemini (Official Page)
What are the Features of the Gemini platform?
Until now, you would have a general idea about how Gemini works. So, let's move on to some of the remarkable features that make it the customer's preferred choice.
Customer Service
Gemini is widely used for its customer service. As the brand has a less dense user base, its customer service is remarkable. You can not only get your problems solved, but the customer service can also help new crypto investors with valuable tips to ensure amateur decisions don't drain their crypto investment. Unlike Gemini's competitors, the waiting time to connect with an official is negligible, and you can get your queries solved right away.
Security
Another feature of Gemini is the strengthened servers that are made with the latest firmware to ensure reliability and security at all times. Dealing with real-time money on a mobile app or website can be vulnerable to various infections and cyberattacks. Any cryptocurrency exchange must have no limitations in terms of its data security. Gemini's owners have emphasized the safety of consumers' data like none other, and they use encrypted servers that are dependable.
Product Integrations
Gemini is one of few crypto exchanges that allow direct expenditure of digital currencies such as bitcoin cash. Gemini pay allows users to buy their favourite products using their wallet storage. It is particularly useful when you wish to avoid withdrawal or transaction fees charged with fiat currency. Gemini earn is another useful integration that allows new cryptocurrency investors to gain interest on their investment.
How much are Gemini Fees and Commissions?
There are several trading platforms to invest in the bitcoin market. Depending on the interface you choose, Gemini offers a variety of fee schedules. Gemini's current convenience fee is 0.50 percent of the coin's current market price. When you place your order, you'll notice your convenience charge included in the price of the coins. While these costs are more than that charged by Crypto.com and Voyager, they are still generally lower than Coinbase.
| 1 | 2 |
| --- | --- |
| Web or mobile order amount (in USD) | Transaction Fee |
| Less than $10 | $0.99 |
| More than $10 but less than $25 | $1.49 |
| More than $25 but less than $50 | $1.99 |
| $50.01 to $200 | $2.99 |
| More than $200 | 1.49% of your total order value |
It is an explanation of how the dual fee system works. Suppose you wish to buy $500 worth of Bitcoin at a current market price of $40,000 per bitcoin. You'll see a stated price of $40,200 per coin when you submit your purchase (that's the market price of $40,000 plus a 0.50 percent convenience charge). Gemini will collect a 1.49 percent transaction fee from your trading money when you place an order. It implies that if you order $500 in Bitcoin, you'll get $492.55 in Bitcoin plus the convenience charge at the current market rate.
Gemini is a basic, uncomplicated, and user-friendly web platform. It is simple to purchase and trade cryptocurrencies with a few clicks. Gemini's desktop system is intuitive and appealing- an instant overview of the day's market moves and all the tools you need to manage your assets on a single screen.
Click Here to Open an Account with Gemini (Official Page)
Who is Gemini Best For?
Gemini is a good choice for new crypto investors learning the ropes because it has a user-friendly site and many training tools. Nevertheless, the crypto exchange's high-security measures, over-the-counter (OTC) trading platform and APY-earning crypto loan tool should appeal to experienced crypto traders eager to expand their capital.
Beginners and advanced traders both benefit from Gemini. With simple buy and sell functions, new crypto investors may quickly explore the platform. Experienced traders may easily switch to the ActiveTrader option, which gives them access to a market, complete trading tools, comprehensive analytics, and cheaper costs. Gemini allows you to buy, sell, and exchange over 50 different cryptocurrencies.
Gemini Pros and Cons
Pros
There are more than 50 different cryptocurrencies.
Available in every state in the United States.
There are several platforms available to suit traders of various skill levels.
International Transactions, Immediate Settlement
High-returning potential
High levels of security
Accounts in US dollars are available.
Easy-to-use
Gemini pay simplifies spending.
Cons
It requires lots of personal information.
Users who purchase and sell using the desktop or mobile app have to pay a commission as well as a convenience fee
The Cryptocurrency Market is Extremely Unpredictable.
Gemini User Experience
According to some users, Gemini listens to the crypto community. While other exchanges fail to give investors a timely entry on desired coins, resulting in lost gains, Gemini delivers.
Some consumers value the additional security precautions — just a tiny portion of the Bitcoin at Gemini is stored online. Most of these are held offline to limit possible damages from hackers. It does not imply that you should keep your Bitcoin on Gemini indefinitely.
Gemini Bitcoin and Gemini Ethereum purchases are effortless because of their user-friendly basic buying choices. The exchange also has a more advanced marketplace. It makes Gemini ideal for users with varying degrees of experience.
Some people value a low charge structure for trading assets. Deposits in cryptocurrencies, banks, and wire transfers are likewise free of charge. Furthermore, the first 30 withdrawals made each month are free.
Gemini vs Competitors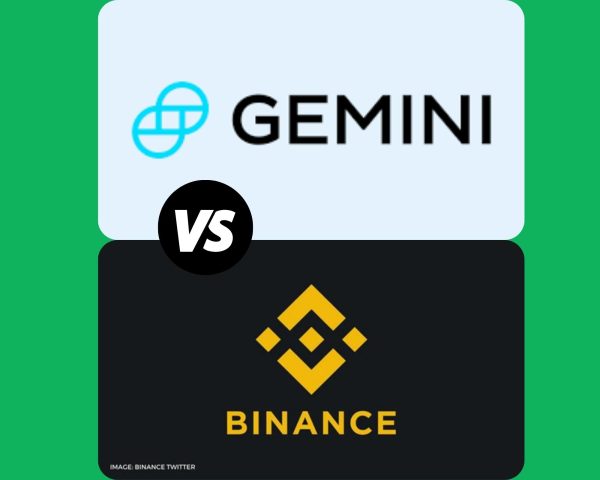 Examining the number of active users can be quite beneficial. When comparing Binance and Gemini, it is clear that Gemini has a larger active user population, with roughly 13.6 million members. Binance, on the other hand, has approximately 13.5 million active users. When we look at the cryptocurrencies that both exchanges accept, we can see that Binance has a greater number of options than Gemini.
It's also crucial to compare bitcoin exchange fees thoroughly. When this measure is compared between Binance and Gemini, it's evident that Binance has the lowest trading cost percentage of 0.10 percent, while Gemini comes in second with a charge of up to 1 percent.
Click Here to Open an Account with Gemini (Official Page)
>>Read more About Binance Review: Is it the Best for Altcoin Trading?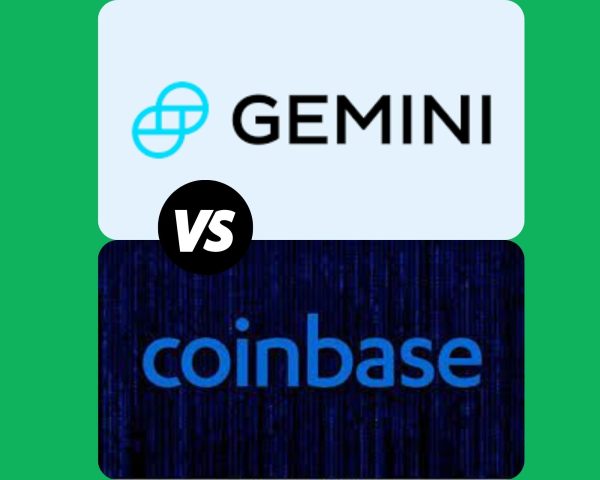 When comparing Coinbase v/s Gemini, it is clear that Gemini has a large active user base, with roughly 13.6 million members. Coinbase, on the other hand, has about 13.3 million active users. When we compare the number of cryptocurrencies accepted by both exchanges, we can see that Coinbase has a large number than Gemini.
It's critical to compare bitcoin exchange fees thoroughly. When this statistic is compared between Coinbase and Gemini, it's evident that Gemini has the lower trading charge percentage of Up to 1%, while Coinbase comes in second with a fee of Up to 3.99 percent.
Click Here to Open an Account with Gemini (Official Page)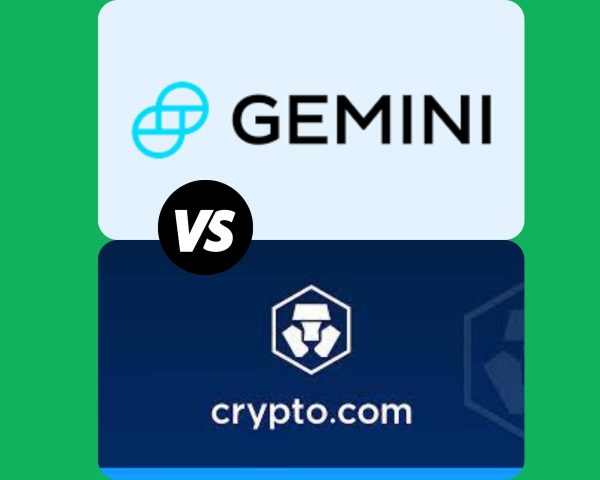 Is it better to buy Bitcoin on Crypto.com than on Gemini? The answer to this question is based on several factors, including the importance of transaction fees to you and where you reside. You must also consider security and how you want to utilize and access your Bitcoin.
When it comes to Gemini costs, what should you expect? For transactions up to $499,999, the lowest costs are 0.35 percent for takers and 0.25 percent for creators. If your account balance exceeds $500,000, you'll be charged 0.25 percent in taker costs and 0.15 percent in maker fees.
Fees on Crypto.com will continue to fall as trade volume in pre-determined value categories rises. Maker fees will always be lower than taker fees.
Gemini has an excellent reputation and has navigated all of the legal hoops necessary to operate freely in the United States, including New York. We propose this exchange to American users who value online security. It is known for its immaculate security and respect for banking standards.
Click Here to Open an Account with Gemini (Official Page)
Choose Asia Forex Mentor for Your Forex and Crypto Trading Success
If you have a keen interest in establishing a successful career in forex trading and aspire to achieve substantial financial gains, Asia Forex Mentor stands as the optimal choice for the best forex, stock, and crypto trading course. Ezekiel Chew, renowned as the visionary behind trading institutions and banks, is the driving force behind Asia Forex Mentor. On a personal note, Ezekiel consistently achieves seven-figure trades, a distinction that truly sets him apart from other educators in the field. Here are the compelling reasons that underpin our recommendation:

Comprehensive Curriculum: Asia Forex Mentor offers an all-encompassing educational program that covers stock, crypto, and forex trading. This well-structured curriculum equips aspiring traders with the knowledge and skills necessary to excel in these diverse markets.

Proven Track Record: The credibility of Asia Forex Mentor is firmly established through its impressive track record of producing consistently profitable traders across various market sectors. This achievement serves as a testament to the effectiveness of their training methodologies and mentorship.

Expert Mentors: At Asia Forex Mentor, students benefit from the guidance and insights of experienced mentors who have demonstrated remarkable success in stock, crypto, and forex trading. These mentors provide personalized support, enabling students to navigate the intricacies of each market with confidence.

Supportive Community: Joining Asia Forex Mentor brings access to a supportive community of like-minded traders pursuing success in the stock, crypto, and forex markets. This community fosters collaboration, idea-sharing, and peer learning, enhancing the overall learning experience.

Emphasis on Discipline and Psychology: Success in trading necessitates a strong mindset and disciplined approach. Asia Forex Mentor provides crucial psychological training to help traders manage emotions, handle stress, and make rational decisions during trading.

Constant Updates and Resources: The financial markets are dynamic, and Asia Forex Mentor ensures that students remain up-to-date with the latest trends, strategies, and market insights. Continuous access to valuable resources keeps traders ahead of the curve.

Success Stories: Asia Forex Mentor takes pride in a multitude of success stories where students have transformed their trading careers and achieved financial independence through their comprehensive forex, stock, and crypto trading education.

In summary, Asia Forex Mentor emerges as the premier choice for those seeking the best forex, stock, and crypto trading course to carve a rewarding career and achieve financial prosperity. Through its comprehensive curriculum, experienced mentors, practical approach, and supportive community, Asia Forex Mentor provides the necessary tools and guidance to mold aspiring traders into accomplished professionals across diverse financial markets.
Conclusion: Is Gemini a Good Platform for investors and traders?
It concludes our examination of the Gemini. I hope you learned a lot about one of the safest and reliable bitcoin exchanges in the world. In terms of daily volume, it may not be the largest. It is, however, undoubtedly one of the most regarded, having an endorsement from the Chicago Board Options Exchange for its Bitcoin futures financial product!
The platform is appropriate for a variety of investors and traders. Hopefully, you've figured out that it's not perfect for individuals who wish to move between cryptocurrencies frequently, but it's fantastic for large volume and one-time purchases, primarily due to the platform's high level of security.
Remember that leaving your bitcoin on an exchange site is still not a good idea. The fact that the majority of Gemini's BTC and ETH are held offline does not make it immune to hacking!
That concludes our Gemini stock market analysis. Do you think you'll use the Gemini exchange to buy and sell cryptocurrencies in the future?
Gemini FAQs
Is Gemini account wallet Safe and Legit?
Yes. Gemini keeps the majority of its assets offline in "cold storage," which means on servers that are not linked to the internet and therefore tough to hack. The modest part stored in a "hot wallet," which is easily accessible online, is insured. Gemini has insurance in place to protect against the theft of client assets as a result of a security breach, a fraudulent bank transfer, or staff theft.
However, Gemini's insurance does not cover damages caused by illegal access to user accounts (say, if someone figures out your password). As a result, it's still critical to take precautions to safeguard your account credentials.
Is Gemini crypto exchange good?
It might be hard to find a cryptocurrency exchange that is both safe and has never been hacked. If you also want the firm to be situated in the United States, you may have previously considered Coinbase. However, you might be shocked to find that Coinbase isn't the only game in town that satisfies all of those criteria.
In this case, Gemini is a US-based corporation with FDIC protection for USD and has never been hacked. It's a plain platform that's simple to use and prioritizes security.
Is Gemini dollar safe?
The Gemini dollar is a stable coin that may be used for a variety of purposes, including shopping, lending, and investing. It's backed by US dollars kept at State Street Bank and Trust Company, and it may be exchanged for US dollars 1:1 at any moment. In addition, Gemini has collaborated with BlockFi to provide Gemini dollar savings accounts with interest rates as high as 7.4 percent APY.
Does Gemini have a mobile app?
Gemini provides an efficient mobile app that allows users to buy, trade, and convert digital money from the comfort of their smartphones or tablets. Users may set up price notifications for the cryptocurrency they're interested in. The Gemini app has a 4.8-star rating in the Apple