Crypto.com Review: Is it the Best for Sign Up Bonuses in 2023?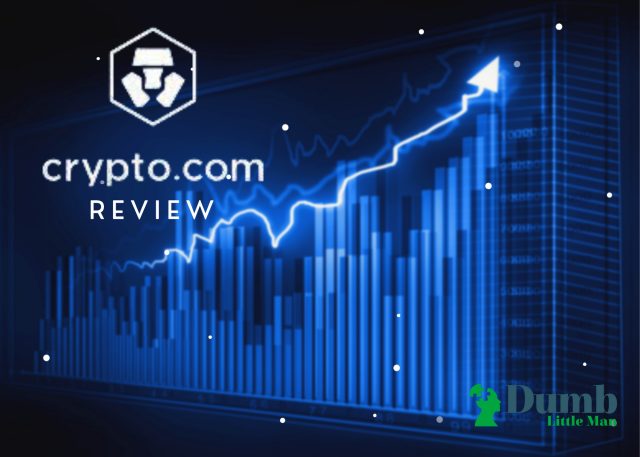 Want to jump straight to the answer? The best cryptocurrency brokers for traders are Coinbase and Gemini
The #1 Forex Trading Course is Asia Forex Mentor
he world of crypto investing is growing by the day. People from all walks of life look at cryptocurrency as a nice investment for both short-term and long-term gains. Despite this, buying crypto from fiat currency is not always the easiest of things.
You will need to find some of the best crypto exchanges in the world. Each of these exchanges comes with pros and cons of course but there are some that truly stand out. Crypto.com is one of them and it is by far one of the best places to purchase crypto out there.
Well, in this crypto.com review, we will give you more details about trading crypto with this provider. You will learn about some of its key features, its pros, and cons, and generally how everything works. There will also be details about trading fees and so much more.
Crypto.com Review: What Is Crypto.com?
Founded in 2016, Crypto.com is a full-service crypto exchange that allows users to buy and sell crypto holdings. The broker focuses on three key things. They include state-of-the-art security, low fees, and superior trading technology. In addition to this, the exchange also has additional services for crypto traders.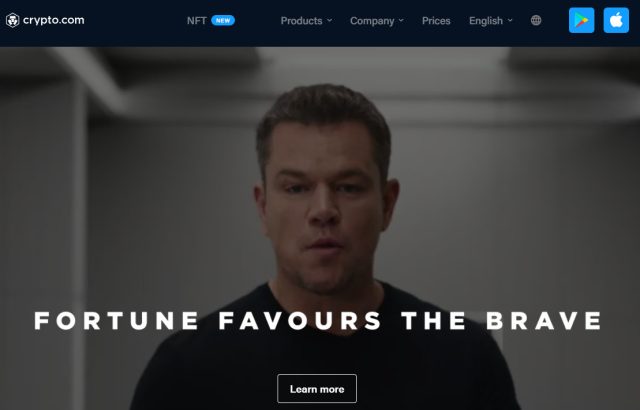 First, you get the crypto.com visa card that actually allows you to spend crypto on everyday purchases on stores that accept crypto. As the card issuer, the exchange more or less guarantees the security of its debit cards and credit cards.
Crypto.com also has its own decentralized finance wallet designed for utmost security. There is also a multi-platform approach to trading where users can access their portfolio through a mobile app, a desktop app, and indeed through the browser.
Since its founding, Crypto.com has also worked very hard to give its clients more ways to crypto earn. In addition to exchanging digital currency pairs, users can also earn interest by staking their assets to provide platform liquidity.
The crypto exchange has also invested in creating efficient technology that helps to reduce maker-taker fees in all transactions. If you are looking for one of the most trusted and affordable cryptocurrency exchanges in the world, then this platform will be ideal for you.
How does Crypto.com work?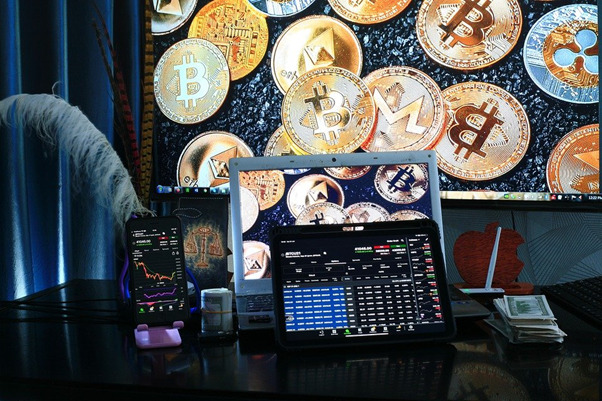 When Crypto.com was founded, its sole aim was to make it easier for people to use digital currencies. What started off as a low fees crypto payment platform has evolved to become a full ecosystem of all crypto products you can think of. Here is a breakdown of how everything works:
Create an Account
As with every cryptocurrency exchange out there, the first step is to create an account. You can use the crypto.com app or the main website for this. The platform will need some personal details from you which must later be verified before you use the crypto.com exchange. In case you run into any issues, you can get in app chat support.
Deposit Funds
After your account is verified and approved, you must now deposit fiat currencies either through your bank account or visa, including credit and debit cards. It takes just a few minutes to complete this transaction. Multi factor authentication and phone verification will be required to complete the deposit.
How To Trade
Once the money is in your crypto.com app account, it's time to start trading. You can use the mobile app or the desktop one. Nonetheless, there are two ways to trade crypto here. First, you can trade using the main crypto.com exchange or the defi wallet.
The exchange basically allows you to trade crypto with fiat currencies. Maker fees and taker fees are charged on the exchange as part of the trading fees. The DeFi wallet on the other hand is a decentralized exchange that allows you to swap cryptocurrencies directly with other users.
You will need to however make some crypto deposits on the wallet before you swap. You can also withdraw crypto purchased on the exchange to the wallet. Crypto.com also has a crypto earn program that lets users earn interest of up to 14%. However, you can only earn interest on a few supported currencies but it's still another way to earn from this cryptocurrency exchange.
Get $25 when you sign up Crypto.com with this link
What are the Features of Crypto.com platform?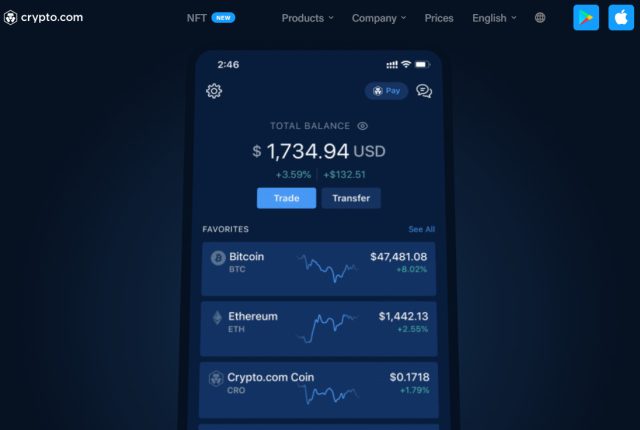 As one of the leading exchanges by trading volume, Crypto.com has several unique features. Here is the full list.
Earn Interest
Crypto.com lets users earn interest of up to 14.5% by staking the native CRO tokens. In fact, you can stake more than 50, 000 CROs at any given time. However, the more you stake, the higher your chance to earn interest at huge rates.
This program also allows users to invest in stable coins pegged to some of the leading fiat currencies in the world. Crypto.com also gives you a flexible schedule to deposit crypto tokens for staking. This includes flexible three-month terms to even a single one-month term if you wish.
The Crypto.com visa card
The crypto.com visa card came through a joint partnership between the crypto.com exchange and global card payments company Visa. At the moment, crypto.com offers up to five different cards.
The visa credit card is designed to help people spend crypto deposits on everyday things while paying very low fees for transactions. These cards can be used anywhere too, including for airport lounge access thanks to private jet partnership agreements with this exchange.
Additionally, the visa card also allows customers to earn rewards depending on the type of card they have. For example, the lower-tier card, dubbed midnight blue, gives you the chance to earn a 1% cashback paid in CRO.
The top-tier crypto.com visa card offers cashback rewards of up to 8%. You will however need to stake some CROs to access the visa card you want. Although these are not the famed obsidian card offerings, they are perfect for anyone.
Security Features
Crypto.com has also placed a huge emphasis on the security of its platform. There are several security measures of note. First, two-factor authentication is needed before you open and log into your account.
The Crypto.com exchange also works hard to safeguard its wallets where most people deposit crypto for cold storage. And in order to safeguard trust in the marketplace, the platform also screens all transactions, including deposits to ensure they are safe.
People are also required to verify their identity before they join so you can be sure swaps and exchanges are transparent. Crypto.com has also brought in a team of security experts who work day and night to ensure the system works safely for everyone.
Excellent Customer Support
Crypto.com also works very hard to give its customers the best support when they buy or sell crypto. For instance, you get live chat support inside the mobile app to help you with anything you need. Phone and email support is also provided.
Besides, there is a dedicated page on the platform where educational materials are availed for you. Whether you want to learn more about withdrawal fees or perhaps you just need a little investment advice, the support team and the educational materials on offer should be perfect for you.
How much are Crypto.com Fees and Commissions?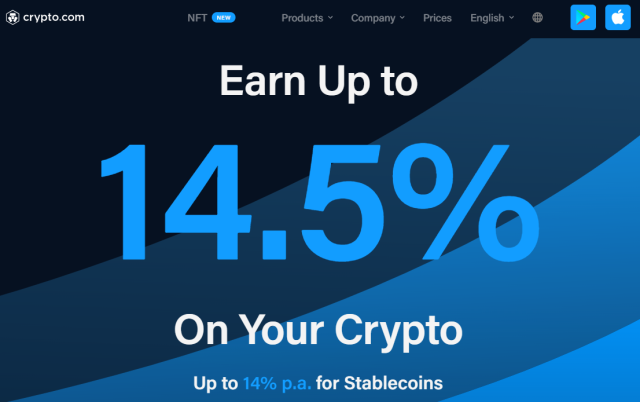 Crypto.com has different fees for different services. Remember this is a one-stop shop for all your cryptocurrency. First, taker and maker fees are charged when you exchange crypto for real fiat money. This ranges between 0.04% and 0.1% of the total transaction.
The platform will look at your previous 30-day trading volume to decide how much you pay. Folks with bigger trade volume pay less. The taker fee on the other hand ranges between 0.015% and 0.04% depending on the volume of trade as well.
However, Crypto.com charges lower fees to trade derivatives. On average, maker and taker charges for derivatives range from 0% to 0.025% based on trading volume. In case you would like to get your Crypto.com visa card, then you will also be charged a 2.99% processing fee. This can go as high as 3.99% depending on your region.
There will also be withdrawal fees for your visa cards and gas fees for all transactions made on the Defi wallet. But despite this, crypto.com offers you more ways to get paid, including cash backs on credit cards, and of course you can earn interest by staking CRO tokens.
Get $25 when you sign up Crypto.com with this link
Who is Crypto.com Best For?
As noted in this crypto.com review, this platform is designed for people who are looking for better security and low fees. In addition to this, the platform also features an interactive and easy-to-use interface. This makes it a very good choice for beginner crypto traders.
Crypto.com may also be a great place for people who want to earn interest through staking. The platform allows folks to stake up to 500, 000 of its native tokens and earn interest of up to 14.5%. You will also be happy to note that the exchange offers a wide range of cryptocurrencies to trade.
In fact, at the time of doing this review, there were over 150 currencies here. This gives traders more flexibility. However, as a US-based exchange, crypto.com may not be accessible to everyone in the world. You should check to see if your country is covered before you start trading here.
Crypto.com Pros and Cons
Crypto.com has several pros and cons that every new trader should be aware of. Here is the full list, starting with pros:
Pros
You get one of the lowest fees in the crypto market
Top of the line security and privacy protection for users
One-stop-shop that has a wide range of cryptocurrencies to buy
Gives users different ways to earn money, including interest payments of up to 14.5% for staking
Superior trading platform that is available on mobile and desktop
Cons
In-app customer support is a bit slower than expected
Educational materials offered by the exchange should improve
Limited global reach may lock out a lot of people
Crypto.com User Experience
Overall, the user experience for anyone trading with crypto.com is really good. There are so many things to love about this platform. First, you can get your account opened and verified in no time.
The exchange also gives you more ways to trade, including through its decentralized wallet and the main centralized exchange. The fees are also incredibly low in fact, Crypto.com is one of the most affordable exchanges in the world. This can help anyone maximize returns when they buy and sell crypto here.
You will also fall in love with the state-of-the-art trading platform that the exchange offers. Trades can be executed at lighting speed here without any issues. However, Crypto.com should work on improving its overall customer support.
Although Crypto.com has so much to offer, there are still a few other exchanges out there that could give it a run for its money. Here are three of the main competitors: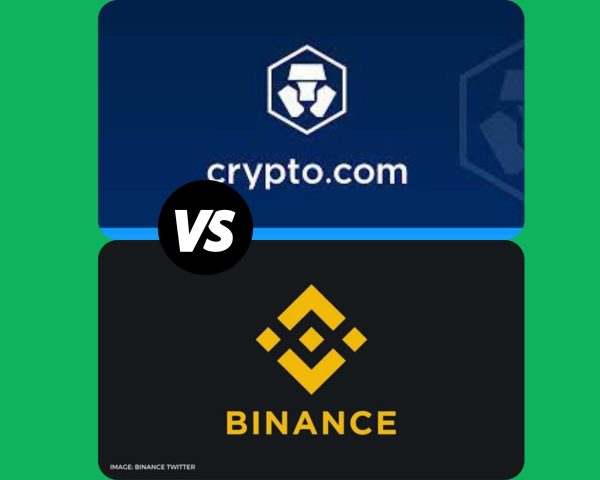 Binance is one of the biggest crypto exchanges in the world. It has hundreds of cryptocurrecnies to buy, including derivatives like futures and others. You also get low fees and a top-quality trading platform. Unlike Crypto.com, Binance offers global access to its services meaning that people from different countries could actually use it.
Despite this, when you compare average fees, crypto.com actually does way better. The security features associated with crypto.com are also top-notch. Besides, Binance has had a lot of regulatory trouble in the US so it may not be ideal for US citizens right now.
Get $25 when you sign up Crypto.com with this link
>>Read more About Binance Review: Is is the Best for Altcoin Trading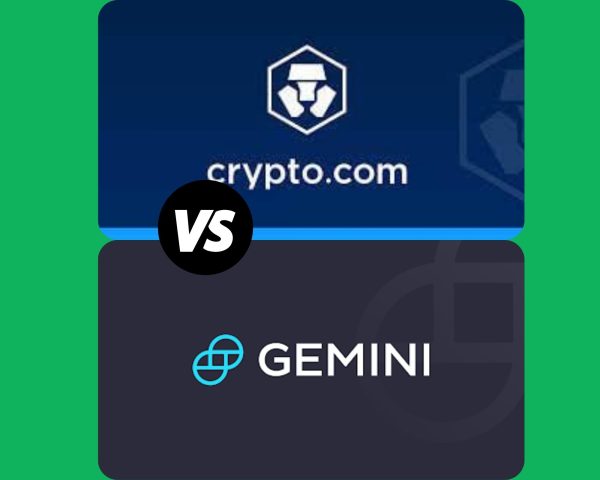 Gemini is a US-based crypto exchange but it has a presence in several other countries in the world. For example, the exchange has established a Hong Kong based company that works as its subsidiary. There are also many other such subsidiaries around the world.
Gemini works to offer customers low fees, easy trading, and access to a wide range of DeFi products. So, far it is rated as one of the most trusted cryptocurrency exchanges in the world. However, Gemini falls short when it comes to available currencies.
Compared to crypto.com which has over 150 digital assets to buy, Gemini has less than that. Additionally, Crypto.com has built a comprehensive NFT trading platform as well to give everyone the full experience of buying digital assets. The security and technology offered by crypto.com are also a bit superior.
Get $25 when you sign up Crypto.com with this link
>>Read more About Gemini Review: Is it the Best for New Trading Investors?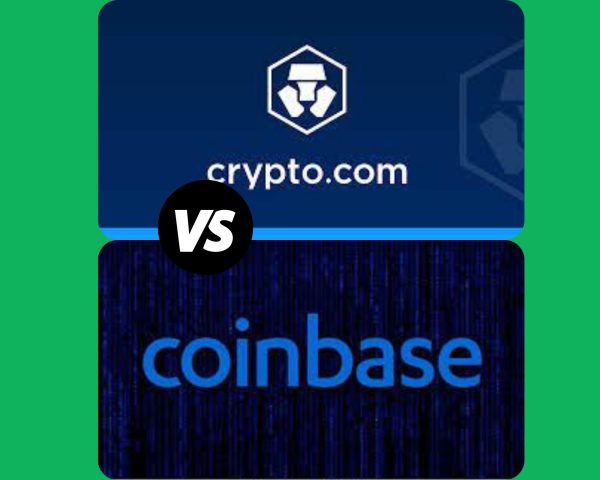 In case you want to trade on one of the largest exchanges on the planet, then you will not find a better option than Coinbase. The exchange has over 600 currencies available and is seen as one of the easiest places to buy and sell digital assets.
You can literally open and fund your account in a matter of minutes. Coinbase also offers its own wallet for those who want to put their assets away for cold storage. A wide range of additional cryptocurrency products, including new DeFi tokens, are also sold here.
The biggest challenge with Coinbase is that it does not match up to the security that Crypto.com offers. In addition to this, since all accounts and deposits are fully verified on crypto.com, the platform has a higher trust score. Coinbase does not also explicitly explain how it calculates its fees. This can leave traders confused on the way forward.
Get $25 when you sign up Crypto.com with this link
>>Read more About Coinbase Review: Is it the Best for Earning Rewards?
Choose Asia Forex Mentor for Your Forex and Crypto Trading Success
If you have a keen interest in establishing a successful career in forex trading and aspire to achieve substantial financial gains, Asia Forex Mentor stands as the optimal choice for the best forex, stock, and crypto trading course. Ezekiel Chew, renowned as the visionary behind trading institutions and banks, is the driving force behind Asia Forex Mentor. On a personal note, Ezekiel consistently achieves seven-figure trades, a distinction that truly sets him apart from other educators in the field. Here are the compelling reasons that underpin our recommendation:

Comprehensive Curriculum: Asia Forex Mentor offers an all-encompassing educational program that covers stock, crypto, and forex trading. This well-structured curriculum equips aspiring traders with the knowledge and skills necessary to excel in these diverse markets.

Proven Track Record: The credibility of Asia Forex Mentor is firmly established through its impressive track record of producing consistently profitable traders across various market sectors. This achievement serves as a testament to the effectiveness of their training methodologies and mentorship.

Expert Mentors: At Asia Forex Mentor, students benefit from the guidance and insights of experienced mentors who have demonstrated remarkable success in stock, crypto, and forex trading. These mentors provide personalized support, enabling students to navigate the intricacies of each market with confidence.

Supportive Community: Joining Asia Forex Mentor brings access to a supportive community of like-minded traders pursuing success in the stock, crypto, and forex markets. This community fosters collaboration, idea-sharing, and peer learning, enhancing the overall learning experience.

Emphasis on Discipline and Psychology: Success in trading necessitates a strong mindset and disciplined approach. Asia Forex Mentor provides crucial psychological training to help traders manage emotions, handle stress, and make rational decisions during trading.

Constant Updates and Resources: The financial markets are dynamic, and Asia Forex Mentor ensures that students remain up-to-date with the latest trends, strategies, and market insights. Continuous access to valuable resources keeps traders ahead of the curve.

Success Stories: Asia Forex Mentor takes pride in a multitude of success stories where students have transformed their trading careers and achieved financial independence through their comprehensive forex, stock, and crypto trading education.

In summary, Asia Forex Mentor emerges as the premier choice for those seeking the best forex, stock, and crypto trading course to carve a rewarding career and achieve financial prosperity. Through its comprehensive curriculum, experienced mentors, practical approach, and supportive community, Asia Forex Mentor provides the necessary tools and guidance to mold aspiring traders into accomplished professionals across diverse financial markets.
Conclusion: Is Crypto.com a Good Platform for investors and traders?
Crypto.com is by far one of the best cryptocurrency trading platforms in the world. Whether you are a new trader or someone who has been in the cryptocurrency sector for decades, this platform has something for everyone.
What really makes crypto.com stand out though is the fact that it is a one-stop-shop for all your digital assets. With a huge variety of crypto assets to buy, including NFTs, you can literally use Crypto.com as your gateway to the entire cryptocurrency market. The platform has also done well to offer low transaction fees.
Users may also earn rewards through their visa cards. Some cards pay cash back rewards of up to 8%, all of which are paid in the native CRO token. Speaking of the CRO token, crypto.com also allows you to earn interest by staking your CROs. There is also a secure decentralized finance wallet that can be used for swaps too.
However, even with all these amazing features, one area that Crypto.com should improve is customer support. Additionally, the exchange should also work hard to expand its presence in more countries.
Crypto.com FAQs
Is Crypto.com Safe and Legit?
Yes, crypto.com is one of the safest and legit exchanges in the world. Whether you plan to trade with your cash or borrowed funds, you can rest assured that the platform will offer you top-rated security.
What are the best Crypto assets?
Well, there is quite a number. However, the best place to start would be on cryptocurrency pairs. NFTs are also not bad but since they are new, there could be some risks there. Do also note that there are different currencies to buy including large-cap options like Bitcoin and Ether and altcoins too.
Is it better to be in credit or debit card?
It really depends on why you want the card. In case you don't want to pay a lot of fees, then a debit card is ideal. But you must deposit money there to use it. Credit cards give you the power to use borrowed funds wherever you are as long as you have not reached your limit.
What is visa card?
A visa is a plastic payment card that runs on the global Visa network. The card is used for cashless transactions and is accepted by many online stores as well. You will be charged a small fee for every card transaction though.
What is the difference between a Desktop and a mobile app?
Well, the desktop app works on the computer under various operating systems including Windows, Linux, and others. A mobile app on the other hand is designed for the mobile phone, which means that it works on Android and iOS.