Coinbase Review: Is it the Best for Earning Rewards in 2023?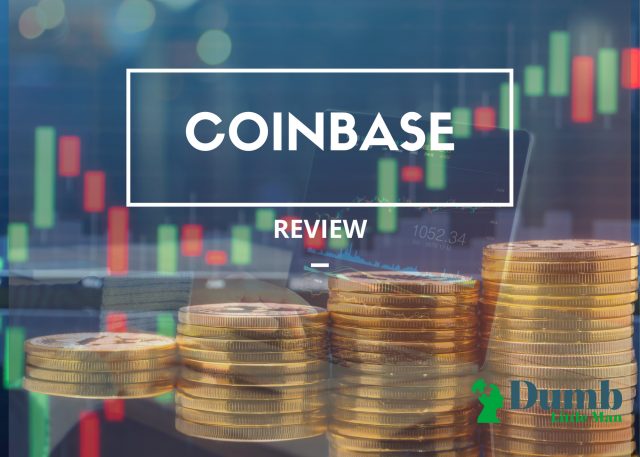 Want to jump straight to the answer? The best cryptocurrency brokers for traders are Coinbase and Gemini
The #1 Forex Trading Course is Asia Forex Mentor
A pioneer in cryptocurrency trading, Coinbase became what it is today by presenting itself as a solution to a fundamental problem bitcoin faced in its infancy years. Back then, most people had never heard of bitcoin and the thought of it was bewildering to the noncoder.
The problem was the things that made bitcoin, bitcoin. For starters, the wallet was hard-to-use and made it almost impossible for the average to jump on the bandwagon. Besides, getting bitcoin was a problem in itself.
Bitcoin trading was left in the hands of middlemen who sometimes turned out to be shady characters. But supposing you managed to purchase them, the money would end up sitting idle in your wallet.
Finding a merchant who accepts bitcoin was another problem.
At this time, Brian Armstrong was a 27-year old engineer at Airbnb. He was no stranger to messy payment patchworks and third-party integrations. Realizing bitcoin's broader potential, Armstrong set out to work on a user-friendly wallet called Coinbase.
Coinbase Review: What Is Coinbase?
Founded in the summer of 2012, Coinbase is the place to buy, sell, and hold your crypto assets. The platform was originally outfitted to support bitcoin, but additional support for Altcoins was later introduced. Coinbase, quite simply, is front and center in the market.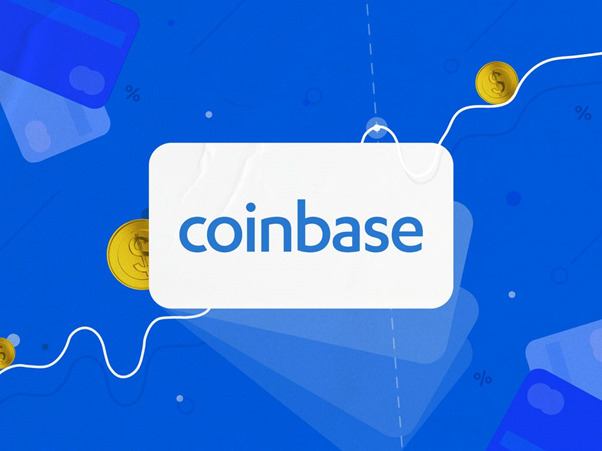 Protecting your money, expanding your access to cryptos, and playing a role in the advancement of this space are the sole reasons for its existence. Coinbase offers fast and secure access to the cryptocurrency market. Perhaps unsurprisingly, beginners love it.
Coinbase is powered by years of user-friendliness. That's not something you can safely ignore in what was once the wild-west of the internet. This exchange is quite good: users are quickly able to find their footing and its interface is clean and uncluttered.
When it comes down to its core use case, the entire reason behind its existence, this company has exceeded every expectation. Coinbase can grab investors' attention with its name recognition, but for this coinbase review, let's take a closer look.
How does Coinbase work?
Simple: opening a Coinbase account is as easy as it can get. Here are the requirements to create an account:
· A user must be at least 18 years and older
· Internet access on your smartphone
· An active phone number for SMS verification
· A computer running the latest version of your internet browser
· Provide a government-issued photo ID
Once you have obtained everything listed here, you can proceed to create an account. The rest of the registration process is similar to creating a social media profile. A little personal detail here and there, and before you know it, you have an address to trade crypto.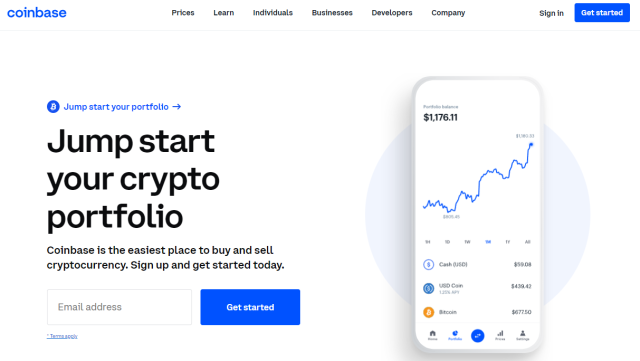 But wait, there is more. The registration process only gets your foot through the door. To join the party, you will need to add a payment method so you can move some money to your newly created account.
You have a variety of payment methods to choose from, including debit card, wire transfer, link to bank account, PayPal, Apple Pay, and more in the pipeline. It is as simple as buying a Halloween costume online.
However, PayPal is not available for US customers. Moreover, PayPal only allows users to either cash out or buy cryptocurrencies. All other payment methods listed here are available for all users regardless of the residence.
Click Here to Open an Account with Coinbase (Official Page)
What are the Features of Coinbase platform?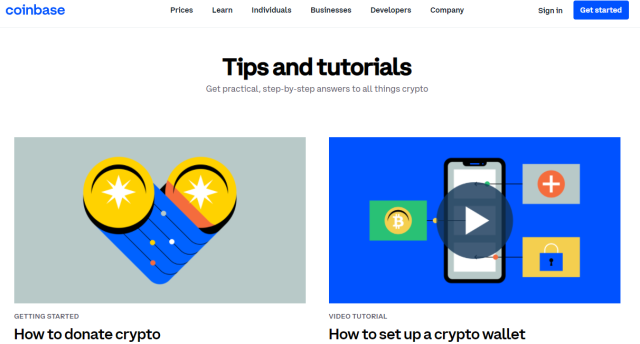 There is no shortage of features to improve the quality of your cryptocurrency trading and holding experience. Here are a few:
· Ease of use
The user interface is built for ease of use. This feature has helped the company to position itself in a brokerage capacity. The interface is clean and well-suited for a retail crypto investor with little to no programming background.
Besides, the mobile app is by far the most downloaded of any in the facet of the market. It is safe to say that bitcoin might have never gone mainstream without the pivotal role this app has played in its adoption.
· Supported Cryptocurrencies
The exchange offers access to one of the most exclusive cryptocurrency asset directories in the market. Rather than list every coin that sprouts from the ground, the company will only list coins that meet set standards for regulatory compliance and the safety of its users.
In any case, the asset list includes pioneers such as bitcoin and Ethereum, to fan-favorite startups like Shiba Inu and Chainlink. The list also cuts across various sectors in the market and token applications. It's perfect for building a diversified cryptocurrency portfolio.
· Coinbase Card
This company is not slowing down in its quest to become the brand that brought bitcoin to the masses. They launched a cryptocurrency debit card to allow users to easily spend cryptocurrencies and select fiat currencies while earning crypto rewards.
However, the debit card is only available to users in specific countries. Since the number of businesses accepting crypto has skyrocketed since the launch of Coinbase, users can enjoy spending crypto and earn rewards for each purchase.
In total, there are more than 90 coins available. You can find the complete list on the asset directory.
· Diverse Product Line-up
This cryptocurrency company is on an expansion drive, which has seen it launch several products, including Coinbase Pro: an exchange designed to support the trading needs of an advanced-level trader.
That means users who want to advance in cryptocurrency trading can still do so within the Coinbase brand. The industry as a whole has strong sentiments on Coinbase Pro, and a list on here could earn a coin enough hype to boost prices.
· Security
You have read the headline, and maybe even dread the crypto market for its 'lawlessness'. But Coinbase is an exception. The company ensures all the assets it holds. Plus, a majority of the assets are stored offline in a cold storage vault.
For the record, the insurer here is Lloyd's of London. Moreover, funds held in coinbase USD wallets are covered by the Federal Deposit Insurance Corporation. The FDIC covers funds up to $250,000. The security of your money is shaped by a variety of factors.
Still, the user is handed a variety of security tools. After all, the safety of your money starts with you.
· Regulatory Compliance
The world of crypto is constantly bombarded by news of government agencies exerting control over cryptocurrency and blockchain companies. But here is something you will never hear on the news, 'Coinbase dealing with a regulatory headache'.
From its early days as a startup, this unicorn has strived to do everything above board. This feature has allowed them to differentiate from other exchanges. They have made a profit out of complying with money transaction laws and hold a virtual currency license.
· Customer Support
Folks turn to Coinbase for its user-friendliness, but they stay because they feel valued. Having a pleasant attitude towards the customer base is what this brand was built to offer, and they have taken it a step further.
The customer experience is not left for dead in Telegram chat rooms; instead, the user gets to feel a human touch to every concern and request. This service has earned a reputation for being helpful and a pleasure to work with.
How much are Coinbase Fees and Commissions?
Here is the complex fee structure:
| 1 | 2 | 3 |
| --- | --- | --- |
| Tier | Maker | Taker |
| $0-10k | 0.50% | 0.50% |
| $10-50k | 0.35% | 0.35% |
| $50-100k | 0.15% | 0.25% |
| $100k-1M | 0.10% | 0.20% |
| $1-10M | 0.08% | 0.18% |
| $10-50M | 0.05% | 0.15% |
| $50-100M | 0.00% | 0.10% |
| $100-300M | 0.00% | 0.07% |
| $300-500M | 0.00% | 0.06% |
| $500-1B | 0.00% | 0.05% |
| $1B+ | 0.00% | 0.04% |
Strictly speaking, things can be a little complicated here. Luckily, this trading platform has developed a system for placing the user in the appropriate transaction fees bracket. The factors they consider include account type, transaction size, and source of funding.
A spread mark-up of 0.5% plus a flat fee is applicable for small transactions. For transactions amounting to $10 or less, a fee of $0.99 is due. You should expect to pay $1.49 from transactions larger than $10 but less than $25.
For transactions more than $25 to $50, a fee of $1.99 is applied and $2.99 for transactions more than $50 but less than $200. The payment method also attracts a transaction fee that varies from 1.49% to 3.99%.
Click Here to Open an Account with Coinbase (Official Page)
Who is Coinbase Best For?
Coinbase is excellent for beginners. The platform has been designed to make it easier for a user with little to no experience with cryptocurrencies. It connects to major banks and the interface is welcoming.
Besides, the list of assets available for trading is constantly updated to include what is hot in the market. It is an important distinction from other exchanges and wallets. A sleek design awaits the user rather than an intimidating, coder-friendly look.
Even though this company is big on security, the policies are crafted to accommodate users that might not be conversant with what it takes to secure a hacking target. So you don't need to worry about being locked out for any apparent reason.
However, professional traders have no reason to feel left out of this bandwagon. Coinbase offers plenty of features to improve the trading experience of a trader who has seen it all. Call it the Coinbase effect, but there is something this company is doing right.
Coinbase Pros and Cons
Is there anything not to like? Yes. Here are a few things to consider:
Pros
· User-friendly interface
· Support for more than 500 tokens
· Two-factor authentication
· Multi-signature
· Insurance policy to recoup lost or stolen funds
Cons
· Only available for mobile and tablet devices
· High Trading Fees
Coinbase User Experience
The cryptocurrency trading and storage sector is a jam-packed market, flooded with companies vying to simplify a complicated industry. Creating a quality user experience can be a nightmare for designers, yet Coinbase has cracked this code.
You could measure the runaway popularity of this platform by its enormous user base, or by the number of daily transactions. Yet, the most indicative benchmark of its success is an achievement most companies only dream of, top of mind awareness.
This brand has ingrained itself into the cultural lexicon, so they are definitely doing customer experience right. The app delivers what it promises from the get-go: simple, hassle-free access to the cryptocurrency market.
This is probably the best explanation for the app's good performance in app store ratings. Even just a cursory glance at the reviews is enough to convince a user to get into cryptocurrency trading.
It will be interesting to see how Coinbase measures up to other cryptocurrency trading and storage companies. Let's get started: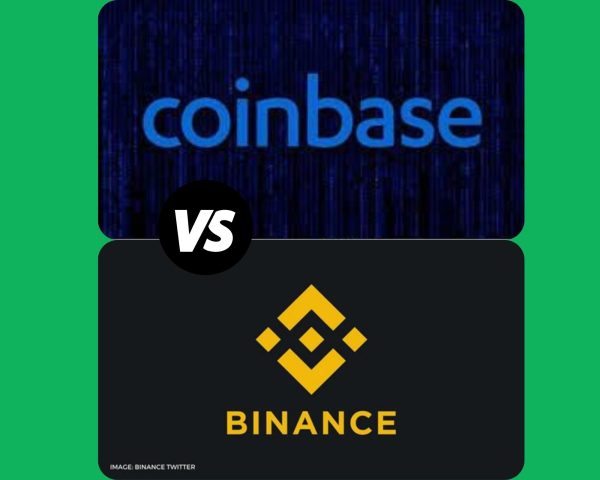 The two cryptocurrency trading giants have well-documented features, as well as, stubbornly devoted fan-bases. They have spawned countless articles and infographics comparing the two platforms regarding ease of use, security, customer service and more.
Even though Binance is renowned for its user-friendly platform, it isn't nearly as king in this space as Coinbase is. You can't compare the low transaction costs of Binance with the high price from Coinbase.
If you could put Binance and Coinbase side-by-side and one thing is clear: both platforms excel in an area at the expense of another. Ultimately, the choice comes down to your experience level and personal preference.
Click Here to Open an Account with Coinbase (Official Page)
>>Read more About Binance Review: Is is the Best for Altcoin Trading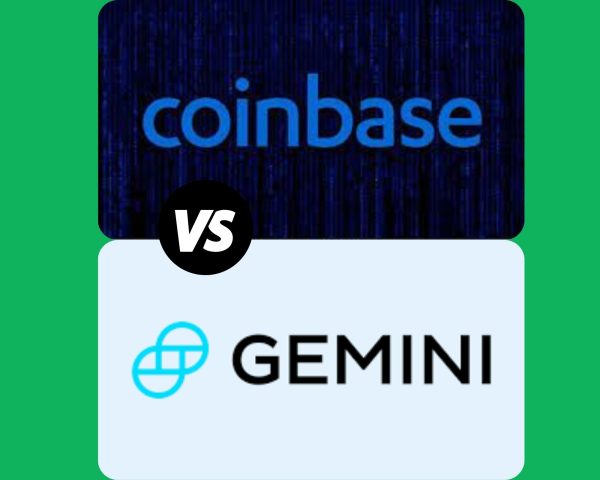 Since Gemini and Coinbase are incredibly complex and expansive platforms, it is best to comb everything that sets each platform apart. Simply judging both platforms under the same standards will not do.
Gemini is built for the institutional user. From the word-go, Gemini is feature-packed with capabilities to support the activities of users trading large-sized transactions and orders. As such, the interface is modelled a lot like the software used in typical institutional trading.
Coinbase was founded with a mission to bring bitcoin to the average Joe and Jane. Therefore, everything the app has to offer is designed to accommodate a beginner-level user.
Click Here to Open an Account with Coinbase (Official Page)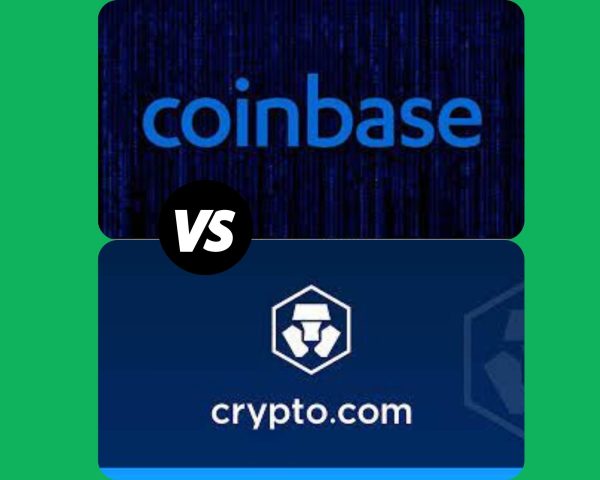 In the case of Coinbase vs. Crypto.com, picking out the function that both platforms share and comparing them directly is best. Both platforms launched to bring cryptos closer to the masses in a simplified tonne.
Crypto.com is cheaper. The transaction fee system works to reward users that transact more with higher trading volumes. This approach makes it the most logical choice for a trader planning on speculating with large trades.
Coinbase, on the other hand, maker-taker pricing structure is a bit higher. Besides, the coinbase charges fixed amounts depending on the transaction size and payment method. Hence, it is accommodative to smaller traders.
Click Here to Open an Account with Coinbase (Official Page)
Choose Asia Forex Mentor for Your Forex and Crypto Trading Success
If you have a keen interest in establishing a successful career in forex trading and aspire to achieve substantial financial gains, Asia Forex Mentor stands as the optimal choice for the best forex, stock, and crypto trading course. Ezekiel Chew, renowned as the visionary behind trading institutions and banks, is the driving force behind Asia Forex Mentor. On a personal note, Ezekiel consistently achieves seven-figure trades, a distinction that truly sets him apart from other educators in the field. Here are the compelling reasons that underpin our recommendation:

Comprehensive Curriculum: Asia Forex Mentor offers an all-encompassing educational program that covers stock, crypto, and forex trading. This well-structured curriculum equips aspiring traders with the knowledge and skills necessary to excel in these diverse markets.

Proven Track Record: The credibility of Asia Forex Mentor is firmly established through its impressive track record of producing consistently profitable traders across various market sectors. This achievement serves as a testament to the effectiveness of their training methodologies and mentorship.

Expert Mentors: At Asia Forex Mentor, students benefit from the guidance and insights of experienced mentors who have demonstrated remarkable success in stock, crypto, and forex trading. These mentors provide personalized support, enabling students to navigate the intricacies of each market with confidence.

Supportive Community: Joining Asia Forex Mentor brings access to a supportive community of like-minded traders pursuing success in the stock, crypto, and forex markets. This community fosters collaboration, idea-sharing, and peer learning, enhancing the overall learning experience.

Emphasis on Discipline and Psychology: Success in trading necessitates a strong mindset and disciplined approach. Asia Forex Mentor provides crucial psychological training to help traders manage emotions, handle stress, and make rational decisions during trading.

Constant Updates and Resources: The financial markets are dynamic, and Asia Forex Mentor ensures that students remain up-to-date with the latest trends, strategies, and market insights. Continuous access to valuable resources keeps traders ahead of the curve.

Success Stories: Asia Forex Mentor takes pride in a multitude of success stories where students have transformed their trading careers and achieved financial independence through their comprehensive forex, stock, and crypto trading education.

In summary, Asia Forex Mentor emerges as the premier choice for those seeking the best forex, stock, and crypto trading course to carve a rewarding career and achieve financial prosperity. Through its comprehensive curriculum, experienced mentors, practical approach, and supportive community, Asia Forex Mentor provides the necessary tools and guidance to mold aspiring traders into accomplished professionals across diverse financial markets.
Conclusion:
Is Coinbase a Good Platform for investors and traders?
Here's the thing: Coinbase is an invaluable tool for not only introducing users to investing in cryptocurrencies but also providing education on it. While it is not perfect, it is an excellent starter pack for novice users.
This review has already gushed about the customer experience on this platform, but it is worth mentioning once more: this is bar none the most visually appealing and most navigable cryptocurrency app there is in the market.
Coinbase stands out in a saturated crypto trading market dominated by a Spartan aesthetic. This app distinguishes itself with stunning use of colour, gradient, and typography to dress-up bitcoin and altcoins for non-coders.
It is a different breed of a crypto-app; it delivers the tried-and-true characteristic of any usable financial services app. Simply put, it translates the complex into the understandable with appropriate amounts of friction for investors and traders.
Coinbase FAQs
Is Coinbase Safe and Legit?
Yes. Coinbase is generally very safe. The company uses bank-level encryption to safeguard cryptocurrencies and fiat currency in its custody. Moreover, the encryption extends to protect user data in true cryptocurrency fashion.
The user has a variety of safety features at their disposal, including enabling multi-factor authentication to keep their account secure. The default profile keeps every transaction private and more settings offer added privacy.
Is Coinbase wallet the same as Coinbase?
No. Coinbase is a brokerage service where traders and investors can buy and sell cryptocurrencies. A user can also store cryptocurrencies in the account, but the wallet is a standalone product from the same company.
The wallet works differently. The private keys linked to the account are stored directly on the user's device instead of the centralized cryptocurrency exchange. Put in simple terms, your own wallet works like your typical cash wallet, giving you direct and complete control of your crypto assets.
Is Coinbase safe for bank accounts?
Yes. Using a bank account to fund your account is one of the best payment methods for US customers. The transactions are processed immediately, meaning there is no waiting period to buy and sell on the platform.
There are two ways to make a safe bank transaction. First, transfer the funds from your bank account into the Coinbase fiat wallet. Second, you can use your account to purchase cryptocurrencies directly.
What is a Coinbase account?
Coinbase.com account is the user's identity created on the exchange platform to allow them to buy and sell cryptocurrencies. The account allows users to store cryptocurrencies they have purchased.
However, you don't need an account to use the coinbase wallet. These individual products work separately, even though a user can transfer cryptocurrencies from an account to a wallet. More precisely, the account works like a bank account, while the wallet is like a typical cash wallet.