8 Best Metaverse Developers in 2023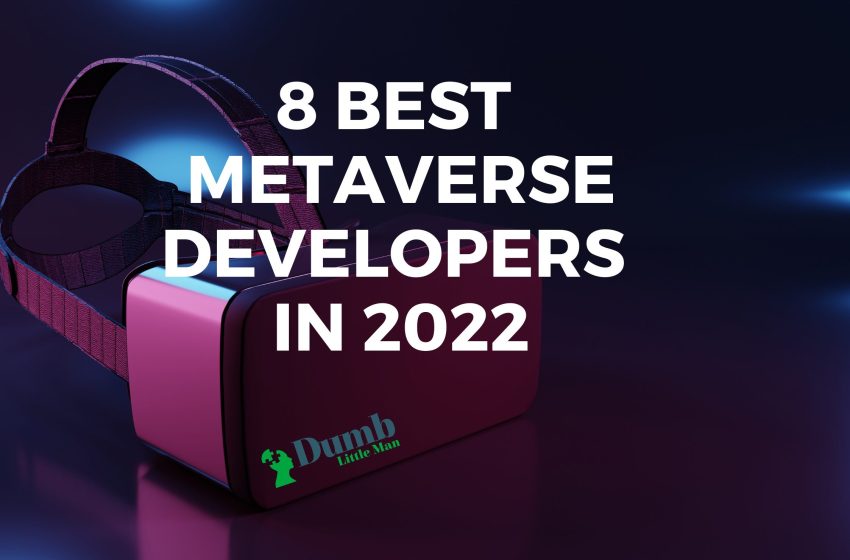 Want to jump straight to the answer? The best cryptocurrency brokers for traders are Coinbase and Binance
The #1 Crypto and Forex Trading Course is Asia Forex Mentor
If you have recently spent time in the digital world, you must have come across "metaverse." The Metaverse is an emerging technology that is on its way to becoming a trillion-dollar industry. As there is no universally agreed definition of Metaverse yet, it can be summarized as a hyper-realistic, immersive, and interactive shared virtual space that uses a mixed reality technology.
Metaverse combined virtual reality (characterized by perpetually existing worlds) and augmented reality (which combines aspects of the digital and physical worlds). A metaverse developer, quite simply, develops the Metaverse. A metaverse developer is a professional who designs and produces 3D assets for interactive and immersive worlds.
Metaverse developers create infrastructures, games, experiences, and environments that can effectively integrate users into virtual experiences. Building a metaverse involves many professionals with skills relating to technologies like virtual reality, augmented reality, artificial intelligence, and blockchain.
Some essential metaverse developer skills include programming languages, software development skills, 3D modeling, AI (Artificial development skills), VR/AR skills, and knowledge of NFT terms such as Web 3m blockchains, smart contracts, mining, and so on.
More and more tech companies have begun to hop on the metaverse train. Suppose you are a metaverse enthusiast looking to get familiar with the best metaverse developers. In that case, this article will guide you to the eight (8) best metaverse developers in 2023.
8 Best Metaverse Developers in 2023  
#1. Team Intelligence
Team Intelligence is an established pioneer in the metaverse world. They deal in real-estate NFTs & Metaverse design, with a vision of a design future with boundless potential in the digital world. Team Intelligence handles NFT Architecture Projects and offers A – Z Meta architectural services. They also deal in infographics, 3D virtual reality, and video rendering.
In handling a client's metaverse projects, Team Intelligence carries out market research, design variation, facade design, and selects the best materials. They then conduct a detailed parametric 3D modeling of the exteriors/interiors or the relevant spaces related to the client's project.
Once a model has been created for the client's project, Team Intelligence integrates it into a VR application so that the client can get immersed in their project and get a first-hand experience.
Team Intelligence aims to eliminate the isolation and workforce separation that results from remote work, especially in this new world of virtual employment. To achieve this aim, they focus on delivering better levels of social interaction, mobility, and cooperation.
#2. Metaverse Architect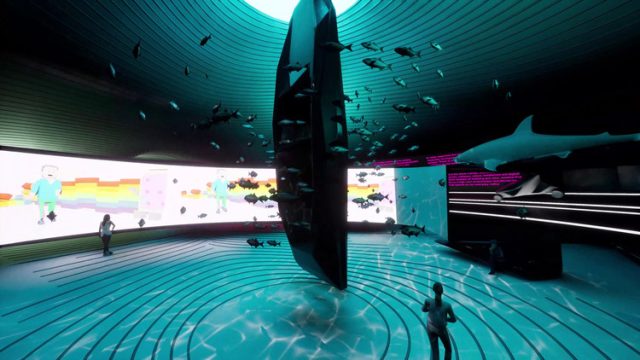 Incorporated in January 2022, Metaverse Architects is a 3D design and architecture studio for the blockchain virtual world known as Decentraland and The Sandbox.
As a startup, Metaverse Architects has pioneered the development of the first blockchain metaverse that is now being adopted en masse. They offer a range of services from contracting to consulting, to entrepreneurs and companies that do not have the in-house skills to 3D design and develop on Decentraland & The Sandbox Metaverse and are looking to subcontract.
Metaverse Architects comprises a team of game developers, architects, and digital entrepreneurs who help clients build their businesses on Metaverse to give them a return on their investments. They majorly cater to professionals who are looking to develop their property. Metaverse Architects is always seeking to create the most exciting & creative games, challenges & architecture for The Sandbox Metaverse, the Decentraland Metaverse, Pax World, NFT Worlds, and more.
#3. Zaha Hadid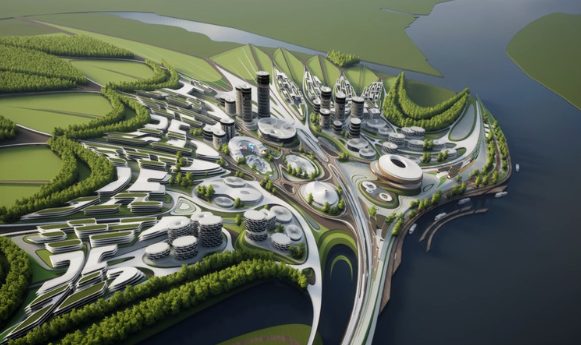 Founded by Zaha Hadid, a world-renowned architect whose pioneering vision redefined architecture for the 21st century, Zaha Hadid Architects is one of the world's most consistently inventive architectural studios.
For over 40 years, ZHA has worked with clients on transformational projects across six continents from its headquarters in London. ZHA is a global leader in applying Building Information Modelling (BIM). They employ advancements in design, material, and construction technologies in their projects to increase efficiency and lower the rate of energy consumption and emissions.
ZHA has developed a virtual self-governed city in the Metaverse, which features some of the brilliant designs already built by ZHA. Speaking on the reason behind combining ZHA's pre-existing architectural forms with the freedoms offered by virtual reality, Patrik Schumer, the principal architect for ZHA's Metaverse says "The main thrust of the design is to utilize the congeniality of our architecture with the user experience, and adapt our design ethos and methods to address the specific opportunities and constraints offered by the virtual realm".
#4. Grimshaw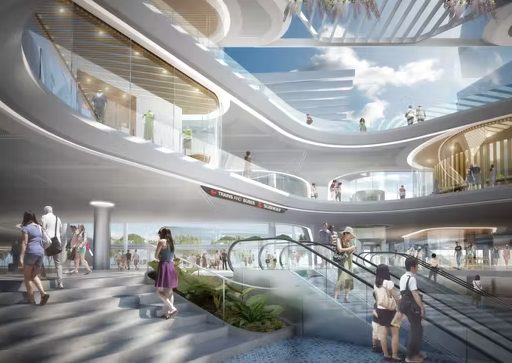 Founded in 1980, Grimshaw is an architectural firm based in London. Grimshaw is a leader in the design and architectural industry, specializing in developing adaptable, flexible, and sustainable buildings. Grimshaw aims to deliver a lasting, meaningful design that gives clients and users joy and value.
The company deals in digital architecture; for their first blockchain project, they designed the first of four metaverse spaces for pax.world., named "Metaserai." The project is an opportunity for Grimshaw to expand its perception of spaces in architecture and explore the qualities of space without material constraints associated with building on earth.
#5. Noor Architects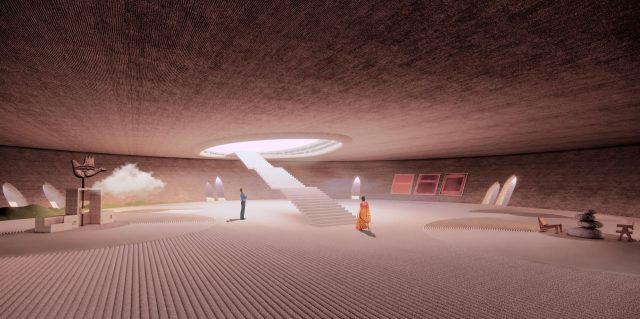 Noor is a cross-disciplinary practice specializing in Urbanism, Architecture, Interior Design, Product Design, and Photography. Noor is devoted to pursuing excellence by challenging conventions and championing innovation.
Led by Noor Dasmesh Singh, Noor Architects has created a metaverse studio that began as an academic exercise. The Noor metaverse studio is an extension of their physical studio based in Chandigarh, India.
#6. Bjarke Ingels Group (BIG)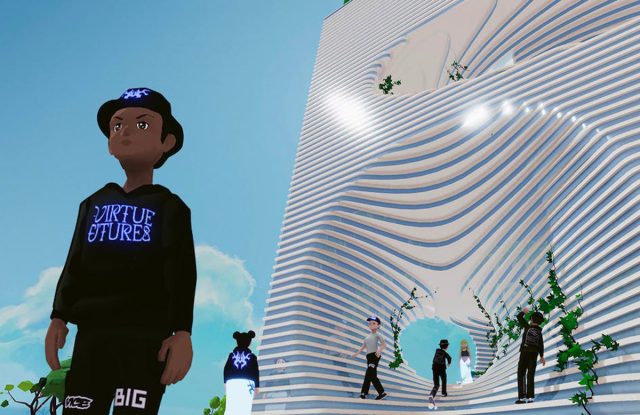 Bjarke Ingels Group (BIG) is an architectural company based in Copenhagen and New York. It is made up of a group of architects, designers, builders, and thinkers who specialize in architecture, urbanism, research, and development. The company was founded in 2001 by Bjarke Ingels and Julien De Smedt as a focus for their architectural practice.
BIG joined Metaverse when it created a new virtual headquarters for its employees at Vice Media Group, called Vice verse. It is located on the Decentraland platform and is designed to serve as the company's virtual innovation lab and enable employees to work in the Metaverse on various digital projects, including NFTs.
#7. PIICO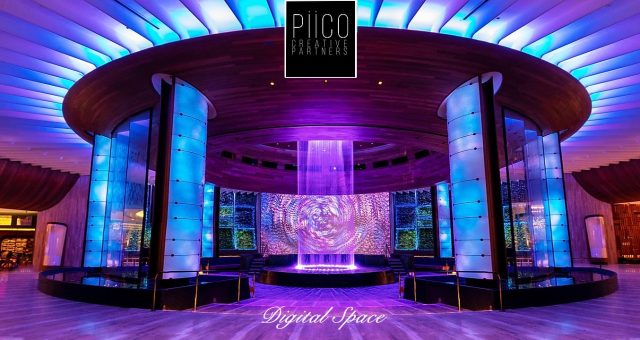 Founded by Pico Velasquez, PIICO is an architectural and virtual production studio designing for the Metaverse. By designing cutting-edge experiences, worlds, and systems, the company is devoted to connecting brands, people, and companies with the global community and economy of the Metaverse.
The company specializes in NFTs and creative direction, architectural design & production, consulting and multimedia strategy, and metaverse master planning. PIICO aims to revolutionize physical and virtual environments to build the society and cities of the future.
#8. Voxel Architects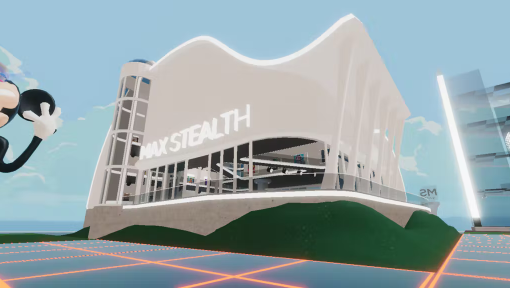 Last but not least, we have Voxel Architects. This architecture firm prides itself on being a team of artists passionate about virtual art, virtual reality, and blockchain technology. They cater to companies who would like to have a presence in the Metaverse and investors interested in buying and developing real estate.
Voxel Architects operates mainly in the automotive sector and are committed to consistently delivering its best. They aim to develop a visually pleasing and futuristic virtual world for people to use and enjoy. Voxel Architects is driven by challenging projects and customer satisfaction.
Best Crypto Brokers
Broker
Best For
More Details

Earning Rewards
Read Review




securely through Coinbase website




Altcoin Trading


Read Review





securely through Binance website






Sign Up Bonuses
Read Review





securely through Crypto.com website




New Investors

Read Review




securely through Gemini website



Best Forex Training Course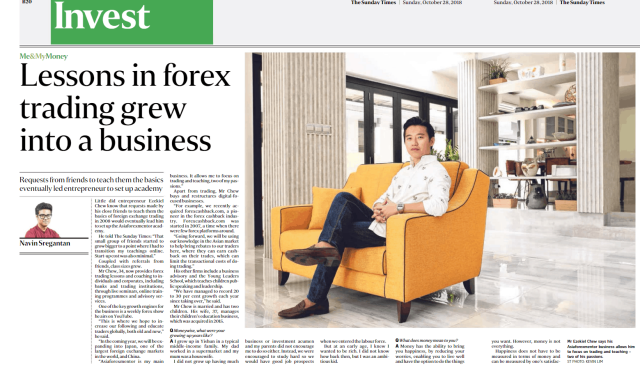 Asia Forex Mentor offers the best forex trading education in Asia. The course is set up so that you can earn money while learning. You will be able to trade forex with the help of a skilled trader profitably.
Thousands of people have been trained in Singapore and other locations across the world, including the United States, the United Kingdom, Hong Kong, India, Indonesia, Japan, Malaysia, Vietnam, and other countries.
Ezekiel Chew's teaching method is founded on the principle of return on investment, which states that if you invest $1, you will gain $3 in return. It's not about outlandish strategies or elaborate procedures. Professional traders and financial organizations use his authorized system.
He is the driving force behind the growth of many companies and institutions, notably DBP, the Philippines' second-largest state-owned bank with assets of over $13 billion. He has simplified his course to the point where children as young as seven and eight can comprehend it. If kids can grasp it at such a young age, anyone willing to put in the work may be able to learn this strategy.
Due to the effectiveness of this method, some full-time traders have joined the program despite having little or no prior trading experience.
| RECOMMENDED TRADING COURSE | REVIEW | VISIT |
| --- | --- | --- |
| | #1 Forex, Crypto and Stocks trading course. Ranked most comprehensive by Investopedia and Best by Benzinga. Free to Try! | |
Conclusion: Best Metaverse Developers in 2023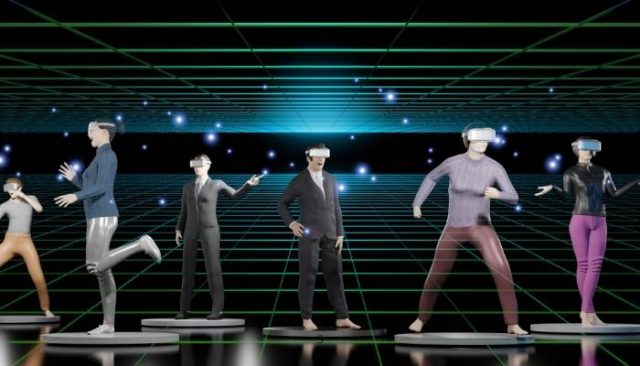 The Metaverse comprises different virtual environments that are rife with opportunities and the promise of a more exciting future in technology. It is, at its core, a blend of the physical and digital that looks to be a lot more appealing than the current online infrastructures.
Anyone considering a career path in metaverse development must possess fundamental metaverse developer skills such as coding, 3D modeling, and blockchain technology. With the increased interest in the Metaverse, finding a metaverse job that could come under any title and include a broad range of responsibilities is getting increasingly easy.
The companies we have discussed in this article are primarily architectural. Architecture and the Metaverse are closely entwined. The world is now witnessing a massive change in work culture and a rise in e-commerce.
The Metaverse presents architects with an untapped territory, full of possibilities. This is because users of the Metaverse need content such as virtual concerts, virtual schools, virtual casinos, and so on, to be entertained. With Metaverse, architects can now maximize their creativity while attending to clients without facing most of the material restraints involved in building on earth.
Best Metaverse Developers in 2023 FAQs
What is a Metaverse developer?
Metaverse developers are experts in the construction of locations for people to explore with their family and friends in the metaverse virtual spaces. Additionally, metaverse developers can work on games like first-person shooters and role-playing games. Metaverse creators can also design virtual areas to assist users in learning new skills like cooking or yoga.
On the other side, a comprehensive understanding of the skill-set required for metaverse development can create profitable metaverse career opportunities for the developer.
The outline of abilities required for metaverse developers is one of the most important pieces of knowledge you'll need to answer "How do I become a metaverse developer?" Virtual, augmented reality, and mixed technology account for most metaverse developers' efforts. At the same time, you'll need programming talents and soft skills to become a well-rounded metaverse developer.
Metaverse creators develop interactive games, platforms, or experiences that allow users to interact with one another in novel and engaging ways which showcase limitless possibilities.
| RECOMMENDED TRADING COURSE | REVIEW | VISIT |
| --- | --- | --- |
| | #1 Forex, Crypto and Stocks trading course. Ranked most comprehensive by Investopedia and Best by Benzinga. Free to Try! | |
Like this Article? Subscribe to Our Feed!