What is Metaverse – 5 Top MetaWorld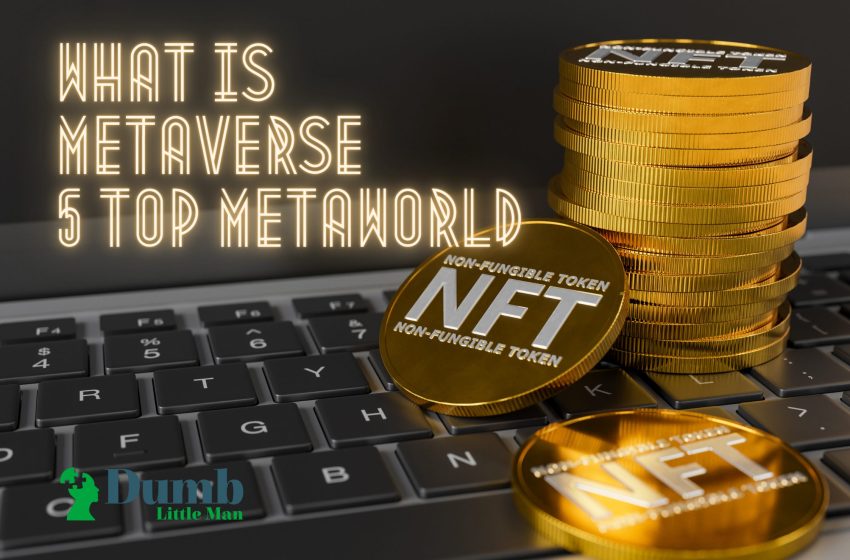 Want to jump straight to the answer? The best cryptocurrency brokers for traders are Coinbase and Gemini
The #1 Crypto and Forex Trading Course is Asia Forex Mentor
Do your parents blame technology for stealing your family time? Since the advent of mobile phones, they have acted as a great distraction from worldly affairs, combined with social media, and a man would want nothing else to live his life. However, it takes away our physical interactions with our friends and family. The entire group is involved on their phone, and no real-time discussion occurs.
Nonetheless, the latest developments are going to change your perception of technology. You will no longer need to sit in front of a 2D zoom or skype screen to talk to your loved ones living abroad. You can quite literally sit in the same room, feel each other's presence and engage in other fun tasks. Does it sound impossible?
COVID-19 had its impact worldwide; companies had to shift on a work-from-home basis, and employees had low morale. Experts suggest that no or little interaction with their colleagues hindered team efforts and slowed results; employees were also found under increased demotivation and stress. A solution was needed, and it came with the name of 'metaverse'- A combination of 3d animated worlds.
In this blog, we will take you through a detailed understanding of metaverse technology, how it works, and the best five virtual worlds. Let's go!
What is Metaverse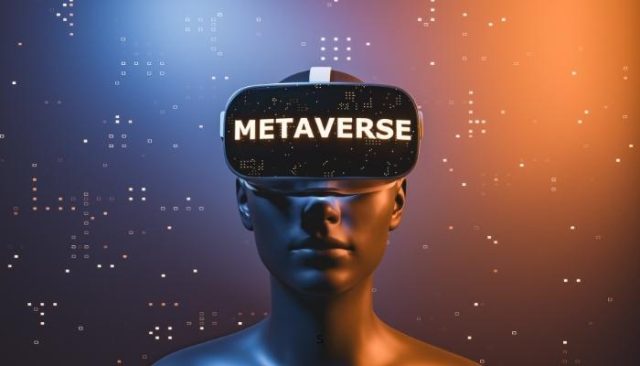 If we were talking a decade earlier, it might seem impossible to think that we could play indoor games with our friends living miles apart. However, it became a reality after multiple shooting games, such as Fortnite and PUBG, allowed players to connect and play with their friends on the same server.
Metaverse takes the experience to an even better level; it lets you play outdoor games in a 3d environment with your foreign friends. Your motion is replicated by your avatar, who can have limitless possibilities.
Metaverse is simply a combination of multiple virtual worlds where your avatar represents your presence. Every member can have their personalized character, and they can engage in different activities around the virtual world. Metaverse takes augmented reality from picturing real-time situations to providing a VR experience through digital avatars. Unique virtual worlds are designed to satisfy various needs; some are generally created to entertain subscribed members, while others focus on business and educational aspects.
The need for metaverse technologies was highlighted during the pandemic period. Various companies had to quit their physical operations, but they still needed to connect with their workforce. The 2d video meetings didn't help generate tangible results; hence, the idea to create separate metaverse platforms was supported by multiple businesses, including Google, Apple, Microsoft, and Facebook(now named Meta).
A separate metaverse meant that employees were no longer sitting in front of their screens; they were present in a virtual world through their preferred avatar. They can move around the meeting lounge, talk with their colleagues, and walk in a physical world. The metaverse experience changed how businesses looked at work from home. It provided them an opportunity to engage physically without traveling for several hours. Similarly, it allowed general users an exciting opportunity to interact with different users from around the globe.
However, unlike a video game, the presence wasn't restricted to a single round; you can walk to a park with them, order a cuisine meal, and build a separate house. Similarly, you can work and spend money in the virtual economy.
How does Metaverse work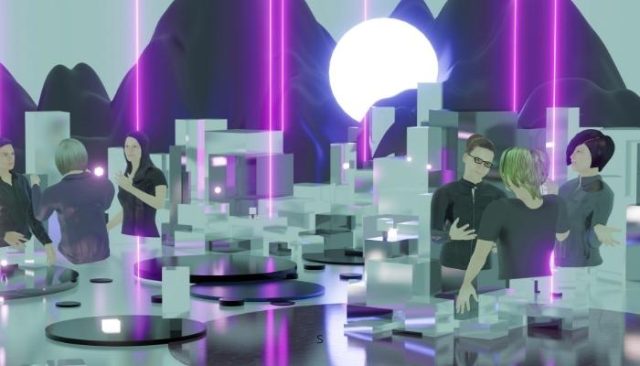 Since the NFT craze began, creators started looking for various virtual possibilities. While the efforts were still in progress, Facebook announced its new name, 'Meta.' Mark Zuckerberg posted a video playing tennis with a colleague living in Singapore. It left people wondering about what was to come. Soon, technology companies started focusing on building their virtual worlds and contributing to the metaverse.
Virtual reality technology was developed in 1989, but the first limitless virtual world experience was created as late as 2015. Decentraland was amongst the earliest metaverse and was launched in 2017 by Esteban Ordano. It involved multiple cities, buildings, and recreational activities. A user can access the metaverse by becoming a community member; a separate currency named 'Mana' was introduced for trading in the virtual economy.
1 Mana was worth about $0.02 in 2017, and a user could purchase virtual world real estate for as low as $20. The land can then be developed using building blocks; you can use your land in any way. Soon, other companies started to build their metaverses, and the industry grew. There were various exciting additions, and the virtual world was quickly being used by businesses to ease their communication.
Separate meeting lounges were created, where employees can interact with each other. Similarly, experts showed that the most productive results came from the bump-talk feature; two users walking in the metaverse can communicate using their avatars; it helped in research and development and allowed a real-life experience for the users.
A metaverse user can access the world using their computer; practically, you won't need any additional items, and you can activate your avatar using your keyboard keys and mouse. However, the experience can be thoroughly enjoyed by a VR-enabled headset that can detect your motion and enrich the experience. The latest developments in technology will mean the need for VR headsets is reduced; tech companies are focusing on creating holographic displays from computer images, which can track your movement without separate sensors.
Making money in the Metaverse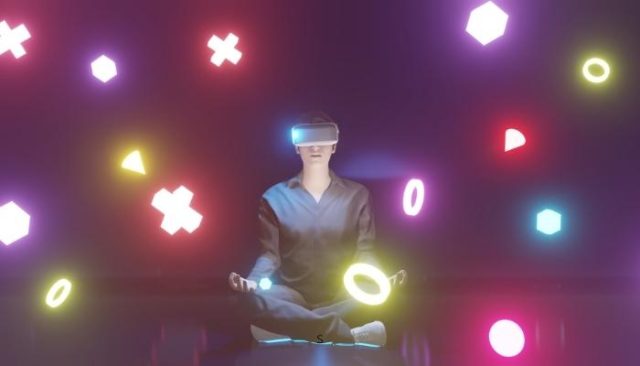 The main reason behind the metaverse's rapid popularity was revenue generation opportunities. It provided a real-time chance to earn money without leaving the comfort zone. There are several ways a user can make money in a metaverse. Most NFT businesses usually focus on developing NFT museums or marketplaces inside a metaverse; they put up unique and interactive NFTs on the museum's walls. A viewer can move around to experience them.
Generally, a museum would charge an entry fee from its visitor; it is based on the time spent at the site. The museums also earn by the sale of NFTs; usually, an NFT doesn't cost more than $10 to make, and once these are sold, a substantial chunk of profit goes to the owners. Although NFT museums and marketplaces are a fantastic source of revenue, they can't be developed by regular members as it requires a significant investment. Nonetheless, there are other ideas that can help you make more money.
Play-to-earn sites have gained rapid popularity in virtual spaces since their inaugural; they allow members to enter contests for a nominal fee, and they can try and win various prizes. Admix has raised more than $25 million recently; it is an e-sport and betting space in the metaverse. The company is also the pioneer in driving in-game monetization to the metaverse.
Trading your virtual real estate is another way to make money in the metaverse. Investors like to purchase profitable locations and develop them using 3D animation. The development increases land's value and can be sold for a profit.
Similarly, you can create a pay-to-learn facility in the metaverse; they have gained rapid popularity amongst creators, and investors are rooting for the option. The pay-to-learn facility allows metaverse members to learn their favorite subject in the metaverse; they don't have to abide by day-to-day learning rules but still attain quality education.
5 Top Metaverse  
#1. Decentraland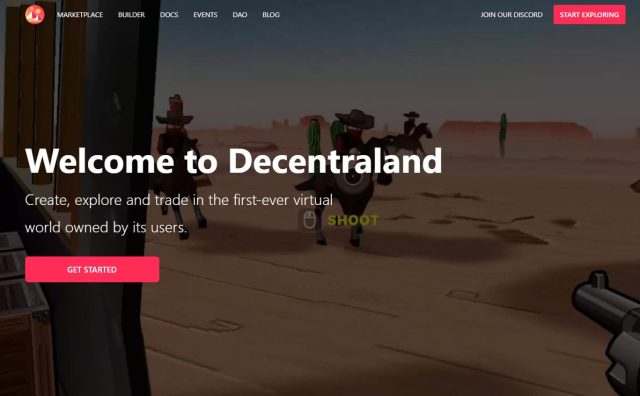 It is one of the earliest and most popular metaverse platforms; Decentraland was created in 2017 by Ari Meilich and Esteban Ordano to create a unique world with limitless possibilities. It started as a simple virtual reality experience on a browser-based platform; however, the recent interests have increased the additions to the metaverse.
It is now a virtual world with various developed landscapes, sites, and attractions; we have seen different Decentraland architects emerge over time. These architects use CGI technology and 3d animation to create beautiful landscapes. The main focus is to develop land to create an additional revenue source for the investor.
Mana is the currency used in Decentraland; you can use the currency to buy land, shop for different items, and trade with other metaverse members. The recent additions mean you can interact with real-world businesses in the metaverse; hence, you can seek business and financial consultancy inside the virtual world and pay for it using the currency.
#2. Sandbox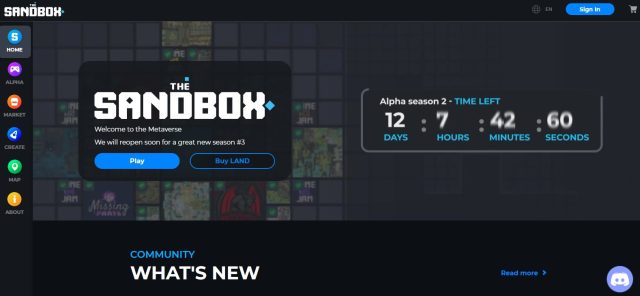 With the development in NFT infrastructure, NFT businesses are starting to turn into fully-blown metaverses. Initially, Sandbox was inspired to be an NFT marketplace for unique and quirky NFTs; however, it later realized the need to develop itself into a metaverse. Arthur and Sebastien believed a persistent virtual world could lead to diverse future possibilities; they converted Sandbox into a metaverse, where SAND was used as the currency.
Unlike Decentraland, Sandbox was mainly created for tech-savvy gamers who wanted to experience more than just a video game. The Sandbox allows its members to develop their 3d-game model using its 'Gamemaker' feature. You can use building blocks to generate a definite gaming experience- They are called 'Voxels.' The 'Vox-Edit' feature allows Sandbox members to craft different structures through their imagination.
These structures can be tokenized and converted into NFTs, which can help generate additional revenue. Sandbox has a separate marketplace for trading the custom NFTs. The NFTs are traded in SAND units, which can later be translated into USD. Sandbox allows its members an easy opportunity to generate revenue without any legal and commercial challenges.
#3. The Other Side by Yugalabs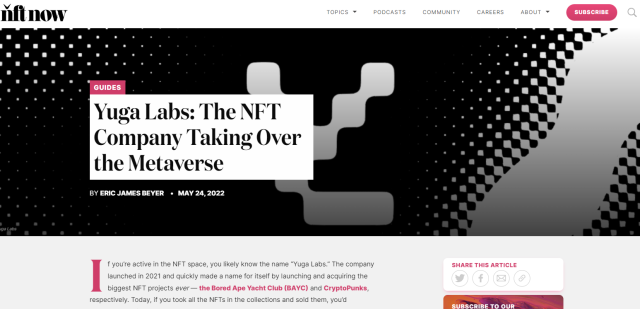 Yugalabs are easily the most popular NFT project creator across the united states; they were founded in 2020 and had their headquarters in Delaware. Yuga Labs' Bored Apes yacht club is an NFT collection of more than 10000 different apes avatars; the apes have additional attributes, including capes, glasses, and attires. Similarly, they also launched another NFT project called the Mutant Apes Club; it is a collection of intense apes distributed to various fans of the last project.
Yuga labs entered the metaverse world by the inauguration of 'the other side; it is a virtual world where your NFT apes are converted into avatars and can be used to play RPG games. Virtual real estate in the Otherside is known as 'Otherdeeds'; it is a tokenized land that can be constructed into a gaming arena or other landscape. An 'Otherdeed' can be bought for 305 Ape Coins; a user can buy up to 2 virtual real-estate per crypto wallet.
YugaLabs launched about 200,000 plots in its inaugural session; investors were eager to enter the market. In its first auction session, the Ethereum market crashed, leading to a transaction of more than $5000. It led to mixed impressions amongst investors, and some of them decided to back off from investment opportunities. However, you can get an Otherdeed for about $5733 in the OpenSea secondary market.
#4. HighStreet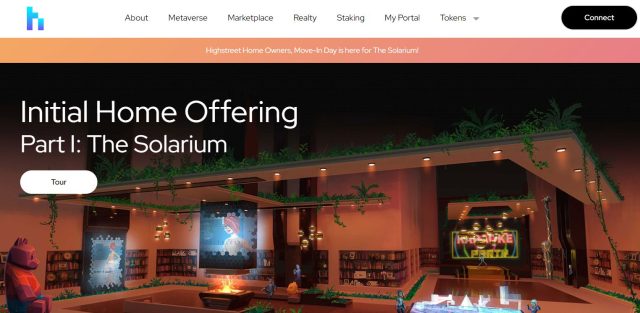 Highstreet is a decentralized metaverse designed to connect the physical and virtual world. It is built on blockchain and unity technology. Unlike others on the list, HighStreet is more of a virtual video game that pays the best players; you can complete multiple quests to earn prizes.
It is an open-world platform, so you won't necessarily require a crypto-wallet to access it. The purchases can be made through your dollar accounts. A user can integrate their favorite NFTs as avatars in the video game. HighStreet also offers a popular marketplace for NFTs where you can buy your favorite NFTs.
It has affiliate partnerships with Binance and blockchain experts, AVAX. The metaverse creators allow various businesses to open their outlets in the virtual world; they can lure their customers into entering real-time deals at the virtual outlets. Some of the items in the game are endorsed by real-time brands, helping in their publicity while providing an improved experience for the players.
#5. Somnium Space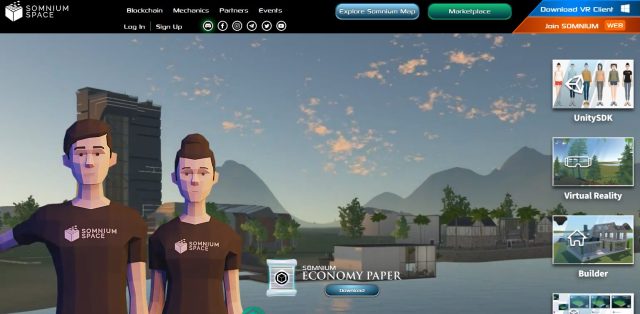 Somnium space started as an augmented reality platform, but soon, it shifted to a more diverse strategy, attracting people of all ages. It is a decentralized VR world created on blockchain technology. Somnium space is a whole world that allows people to engage in all activities.
A metaverse user can buy their land, develop it into a new place, avail of other recreational activities, or play games. The users can customize their avatars through multiple upgrade features available in the virtual space. You can also develop and monetize your lands through various development features.
Unlike video games, Somnium space doesn't divide its users based on their servers; it connects all users in a single world, meaning they can interact with all possible users active at the time. Therefore, every landscape gets the opportunity to attract more visitors to its site and generate more revenue. Similarly, you can also use your sites to trade as NFTs on their broader blockchain network.
Best Crypto Brokers
Broker
Best For
More Details

Earning Rewards
Read Review




securely through Coinbase website




Altcoin Trading


Read Review





securely through Binance website






Sign Up Bonuses
Read Review





securely through Crypto.com website




New Investors

Read Review




securely through Gemini website



Best Crypto and Forex Training Course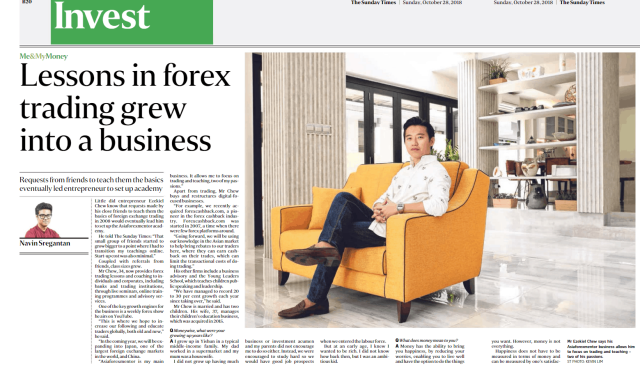 Metaverse is an exciting topic; it shows us how the future may shape in the next few decades. The limitless earning possibilities of the metaverse have lured various investors to think about the new investment stream. However, the metaverse isn't the cup of tea for most investors; they are often hesitant to invest in a modern stream and fear losing their money to a scam. Unfortunately, the losses aren't a myth; recently, crashes in the crypto market led to a massive fall in value, and investors had to suffer losses.
Forex is often the next hub for investors; it is reliable and easy to understand. The market has been working for several decades, and various investors have benefitted. The right course can be a game-changer for your investment portfolio and lead to massive profits. Asia Forex Mentor is a great choice to assist your trading journey; the course is created by Ezekiel Chew, who is widely regarded as the #1 Forex Mentor.
He started his Forex journey in 2008, and his expertise and skills have grown finely with time. Today, he has taught hundreds of students and financial institutions regarding the Forex market. BDP- the second largest bank in the Philippines- is one of his Forex students. Asia Forex Mentor unveils a secret 5-step trading method; the information is backed by mathematical probability; the indicators are checked for accuracy and reliability using historical data.
The course details make it practical for both newbies and experienced investors.
| RECOMMENDED TRADING COURSE | REVIEW | VISIT |
| --- | --- | --- |
| | #1 Forex, Crypto and Stocks trading course. Ranked most comprehensive by Investopedia and Best by Benzinga. Free to Try! | |
Conclusion: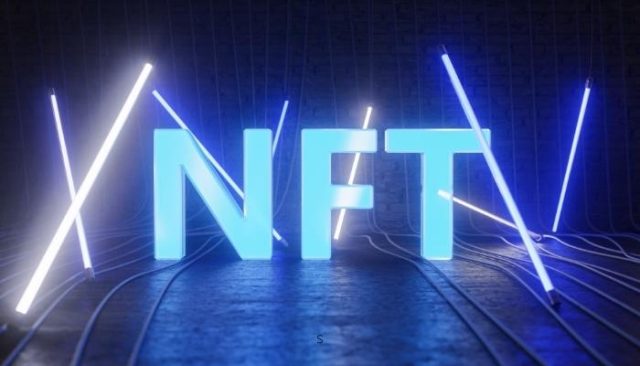 Virtual spaces are the new meeting room for businesses; they are new lounges for families to reunite; they are the park for friends to share their heart-felt combinations; they are the way to live in the future. Metaverse is a move towards globalization; it takes away our distances and puts us in the same virtual space regardless of our geographical location.
First NFTs, now virtual real estate, investors have seen a great opportunity in virtual items, and they look to rely on them for revenue streams. Various metaverse architects also collaborate with investors and NFT businesses to produce diverse landscapes that can be used to generate additional revenue. Today, most companies have begun investing in separate metaverses so they can have regular meetings with their employees without leaving their comfort zone.
The top-five metaverses have transformed how we look at virtual worlds. The growth has been rapid over the last two years. Today, these metaverses offer a real-time experience that most couldn't have imagined. The technological development will improve the virtual reality experience even further, and within a few years, we will have a whole new outlook on the virtual landscapes.
What is Metaverse FAQs
Is it safe to be in the metaverse?
Metaverse gives you a second life; it represents your physical life through your avatar; the VR headset allows you to relish the limitless possibilities of the virtual world. Metaverse is an excellent opportunity to generate additional revenue; however, some people may use it the wrong way.
As it is a new technology, legal legislation is yet to be devised to circumvent its problems. Users have reported mental health issues arising from metaverse usage. Global interaction puts people at risk of scams and fraud. 41% of the metaverse users reported privacy issues in the virtual world.
Nonetheless, we can expect things to change quickly with the involvement of tech giants. Bigger companies shall soon create effective legislation to prevent any unwanted repercussions of the metaverse while improving its fun.