7 Best Stocks to Buy Now: Analysts' Recommendation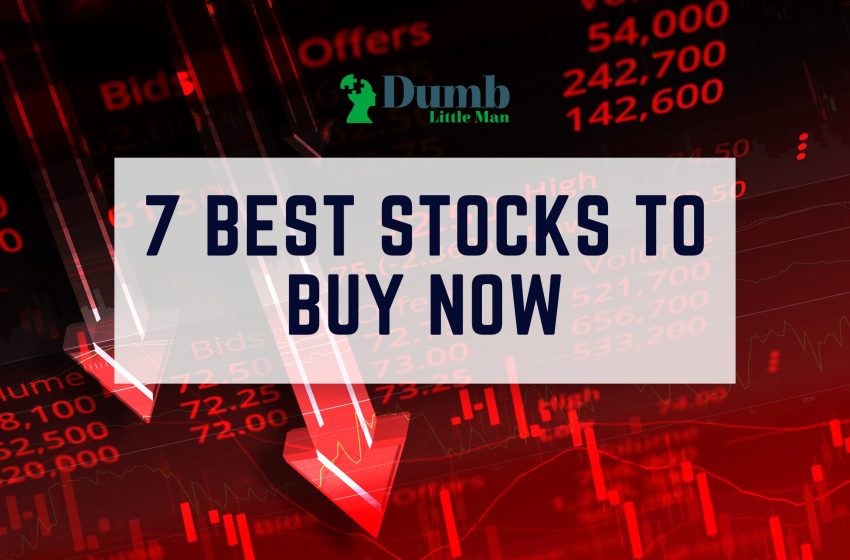 Want to jump straight to the answer? The best Stock Brokers are Tradestation and Tradier
The #1 Stocks and Forex Trading Course is Asia Forex Mentor
Value equities have lagged growth companies considerably after the economic meltdown of 2008. As a result, traders adopted a growth-at-all-costs strategy to stock buying, as exceptionally reduced interest rates & affordable financing aided growing corporations.
That relationship has shifted radically in 2022 due to a few crucial factors. First, inflationary pressures are still near 40-year peaks, so the Federal reserve's tight money policy is terrible news for several growth firms' overvalued valuations.
When stock investors find safety in elevated firms with compelling economics and cheap stock values, a shift from development to bargain best stocks has occurred.
Bank of America has changed its best value stock choices to highlight these significant developments.
As per Bank of America experts, here are the seven best value stock selections with the most significant upside.
7 Best Stocks to Buy Now  
#1. East West Bancorp Inc. (Ticker: EWBC)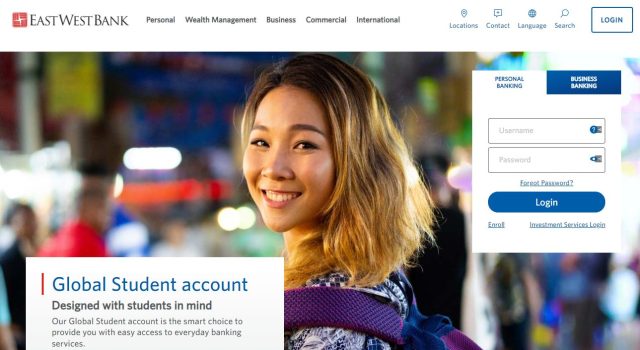 Over the last 3 to 5 years, East-West Bancorp's profits have increased by 10.7%. Moreover, this company's predicted profits annual growth of 14.9 percent for 2022 with 18.4 percent for 2023 indicates that the rising trend will be maintained in the short future.
The firm's natural growth trajectory appears to be outstanding. Although higher interest rates income (NII), this company's principal revenue source, fell in 2020 but grew at a CAGR – of 5.8% well over the past five years (2017-2021).
Borrowings grew at a CAGR – of 9.5 percent during the same period. NII is likely to benefit from ongoing increases in bank credit and an improved economy within the following seasons.
The corporation has a stock purchase strategy that allows it to resell approximately $500 million stock worth. Despite the fact that EWBC has not yet repurchased shares from the 1st half of 2020, this company's capital deployment strategy appears to be durable, based on a solid capital base and profitability.
East-West Bancorp seems to have a return on equity of 15.90%, more significant than the market standard of 12.26%. It demonstrates that the company puts money into its revenue growth more effectively than its competitors.
#2. Huntington Bancshares Inc. (HBAN)

Huntington Bancshares Incorporated HBAN has become a company that investor sentiment may find appealing. The midwest sector is witnessing quarterly profit projection adjustment actions and has been in good company according to the Zacks market Score.
This is significant since a recent surge in a sector frequently lifts all boats since there may be broad tendencies in a market that are increasing equities throughout the stock market.
This is arguably happening throughout the Banks – Midwest area, with a Zacks Industrial Rank of 43 based on more than 250 sectors, indicating that it seems well under this regard, particularly compared to other sites.
On the other hand, Huntington Bancshares is doing rather well for itself. Moreover, over the last two months, the company's profit forecast adjustment activity has been intense, indicating that analysts are getting more optimistic about the company's near to long-term potential.
#3. ITT Inc. (ITT)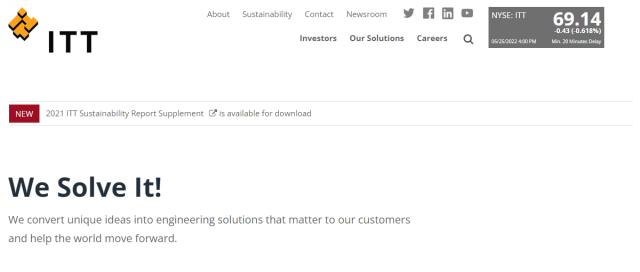 ITT has still been selling at a bargain price. The underlying value of the stock, as per my calculations, equals $133.23, which would be higher than the current stock market price. This signals a possible buying opportunity.
What's more, ITT company's stock price is highly volatile, which provides us additional opportunities to purchase because the share price might fall (or grow) in the coming years. But, again, this is due to the fund's strong beta, which would be an excellent gauge of if it trades in comparison to the other markets.
Investors seeking portfolio growth should think about a company's future before buying stocks. Buying an outstanding firm with a solid future outlook for a low price is usually a wise investment; then, let's check at the firm's future aspirations.
ITT's future is bright, with the latest earnings report likely to much more than treble in the following few years. As a result, greater cash flow appears to be on the way for the company, leading to increased share prices.
Because ITT is now included in cheap stocks, this might be a perfect moment to increase your shares. However, with a bright future ahead, this development is not yet wholly included in the stock price. However, there seem to be other elements to examine, like asset base, which might explain the present undervaluation.
#4. Halliburton Co. (HAL)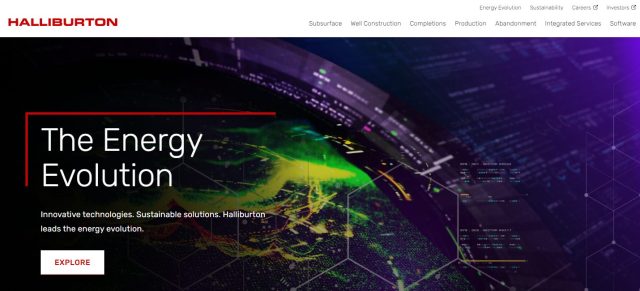 The principle behind momentum investing is to track a currency's current developments on either side. In the ' lengthy ' context, investors will effectively be "purchasing high, but intending to sell much higher" in the 'lengthy' context.
Leveraging current price patterns in a company is critical with this practice; when one stock starts a track, it's most likely to stay on that path. The idea is for a commodity to follow a set route, which will result in timely and lucrative trades.
While momentum is a well-known stock attribute, defining it could be difficult. The debate over which indicators to concentrate on is extensive. Longer-term pricing measures, such as success over the previous three months or even a year, might also be beneficial.
Halliburton's stock reaches 28.57 percent during the last quarter & 107.33 percent in the previous year. The S&P 500, on the other hand, only has changed by -0.15% & 9.34%, accordingly.
#5. Allegion PLC (ALLE)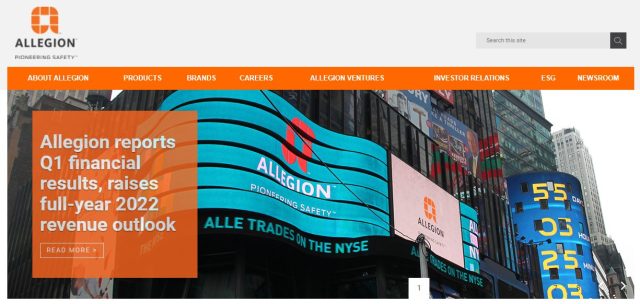 Allegion plc ALLE has good prospects due to its substantial range of products, corporate strength, mergers, restructuring initiatives, plus shareholder-friendly practices.
Allegion is believed to enhance sales growth in its domestic and non-residential protection businesses, which will be fueled by growth in the building and commercial end sectors, as well as rising demands for elective projects and consumer goods.
Its electrical goods or tech stocks division is supposed to propel its success in the future due to its entire product range and a broad client base. Over an organic premise, it anticipates revenues to climb 3-3.5 percent after the year 2021.
In the following quarters, the firm's reorganization efforts and its emphasis on price and efficiency initiatives are set to pay off. In addition, Allegion's collaboration with other businesses has aided in implementing its new product development plans.
#6. Palo Alto Networks Inc. (PANW)

Palo Alto Networks (PANW 3.53%) is among the most well-known cybersecurity businesses in the world. This one was established in 2005 and presently has over 85,000 clients from over 150 nations.
This California-based firm is a significant producer of next-generation firewall equipment, and it has recently increased its environment with cloud platforms and AI-powered intelligence agencies. As a result, these next-generation securities (NGS) products now account for a large portion of company revenue.
In financial 2021, Palo Alto's sales and adjusted profits increased by 27% & 26%, correspondingly. It anticipates sales growth of 27 percent to 29 percent in FY 2022 and modified profits growth of 18 percent to 19 percent.
At roughly 90 times projected profits and Eleven times each year's revenues, the stock may appear overvalued, but We believe its steady growth, careful development, and the long-term development of the cyber sector justifies the elevated valuations.
#7. Toyota Motor Corp. (TM)

Investors must be ecstatic whenever they witness a pretty straightforward corporation like Toyota expand its investment in Subaru toward a (considerable) 20% stake to boost sector diversity and place a prediction on a firm other than itself.
Simultaneously, TM stock is not all dull. In 2018, It took a leap of faith. It partnered alongside Softbank to develop a self-driving vehicle service, which, though not unique to Toyota, would most likely have a significant influence on the globe, civilization, and individual spending patterns.
So both the low-risk approach of variety and the far higher-risk approach of developing the vision you would like to see are guided by the same guiding concept, which is essential for TM stockholders to remember. If you don't change and adapt, you'll be left alone.
Featured Investing Broker of 2023
Broker
Best For
More Details

Advanced Non US Traders
Read Review




securely through Avatrade website




Intermediate Non-US Traders


Read Review





securely through FXCC website






Overall Broker
Read Review





securely through Forex.com website




Professional Forex Traders

Read Review




securely through Interactive Brokers website



Broker
Best For
More Details

Advanced Traders
Read Review




securely through Tradestation website




Intuitive Platforms


Read Review





securely through Tradier website




Powerful Services at a Low Cost
Read Review





securely through Tradezero website




Professional Forex Traders

Read Review




securely through Interactive Brokers website



Best Stocks and Forex Training Course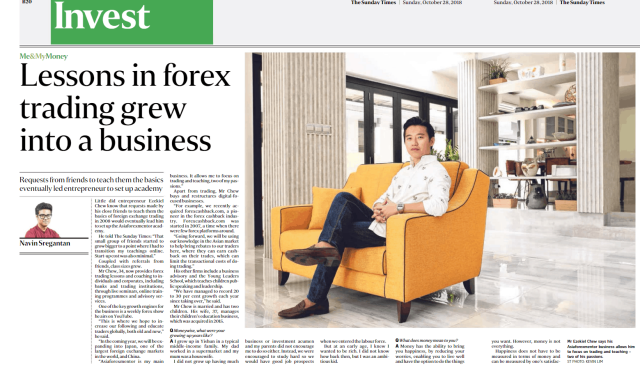 From our research and vast experience, we can authoritatively state that the best forex trading course is the 'one core program' which is available on the Asia Forex Mentor (AFM) website. The course is prepared and presented by 'Ezekiel Chew' who is a well-known forex trader, trainer, and mentor. One core program is self-paced and it is made up of over 60 videos.
Over the years, Ezekiel Chew has taught several financial institution traders, forex managers, as well as individual traders from all over the world. He created the one core program which deploys strategies backed by mathematical probability. So far, students that have taken the program have generated millions of dollars in profits solely from the strategies learned from the program.
There are no prerequisites because the trainer has simplified the course to accommodate newbies who have no knowledge or experience of trading at all. If you desire financial success through forex trading, then the one core program is for you. It is highly effective and already has numerous testimonials from the program beneficiaries.
| RECOMMENDED TRADING COURSE | REVIEW | VISIT |
| --- | --- | --- |
| | #1 Forex, Crypto and Stocks trading course. Ranked most comprehensive by Investopedia and Best by Benzinga. Free to Try! | |
Conclusion: Best Stocks to Buy Now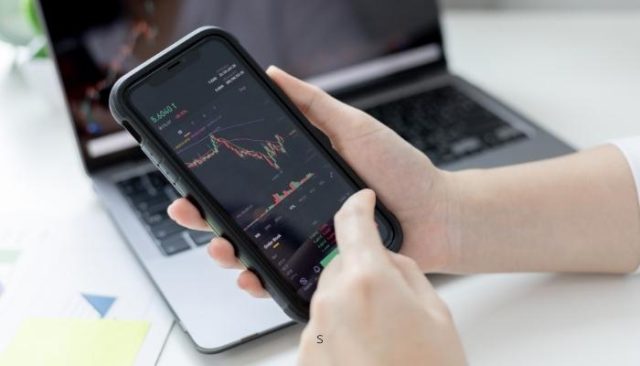 Every first quarter, so many individuals search Google to see if now would be a suitable time to purchase growth stocks. That's a complicated subject that has more to do with your investment objectives than what the marketplace does on any particular day.
Sure, engage when you're keen to put in and won't need the income for five years. But, even if the economy reaches new lows — as 2023 is off to such a rough start — when you engage for a lengthy period, you'll get a chance to recuperate your losses.
Buyers are naturally cautious in 2023. But it doesn't imply you should avoid the market.
It's simpler if you invest for the long term. Because it's overwhelmingly probable that the stock price or investment account you buy stocks will depreciate in the near term, you do not even engage cash you might require in the upcoming five years.
When you need the money for a significant acquisition or a crisis, you could have to liquidate your stock before it recovers, leading to a team losing.
Whether you're spending over the long haul, short-term dips aren't a big deal. Compounding earnings over the period will aid you in reaching your retiring or lengthy financial objectives.
Stocks to Buy Now FAQs
What stocks is buffet buying?
Even Warren Buffett & Berkshire Hathaway have an excellent and proven track record for picking assets, but do your homework before participating.
Even famous investors' stocks fall in value, and you'll have to know the firms you're engaged with insufficiently to execute your purchase, keep, or sell decisions. Below is the list of what buffet is buying in 2o22.
Chevron (CVX)
Occidental Petroleum (OXY)
Citigroup (C), Ally Financial (ALLY), and Markel (MKL)
Activision Blizzard (ATVI)
Apple (AAPL)
HP Inc. (HPQ)
Paramount Global (PARA)
Celanese Corp. (CE)
McKesson Corp. (MCK)
Is it reasonable to buy stocks now?
If you're wondering if currently is a great time to buy stocks, experts assume the reply is straightforward, regardless of market conditions:
Absolutely, provided you're going for such a long run, beginning with tiny sums via dollar-cost average according to the book value and data centers, and participating in well-diverse ETFs.
| RECOMMENDED TRADING COURSE | REVIEW | VISIT |
| --- | --- | --- |
| | #1 Forex, Crypto and Stocks trading course. Ranked most comprehensive by Investopedia and Best by Benzinga. Free to Try! | |
Like this Article? Subscribe to Our Feed!
Wilbert is an avid researcher and is deeply passionate about finance and health. When he's not working, he writes research and review articles by doing a thorough analysis on the products based on personal experience, user reviews and feedbacks from forums, quora, reddit, trustpilot amongst others.