Top 8 Space Stocks in 2023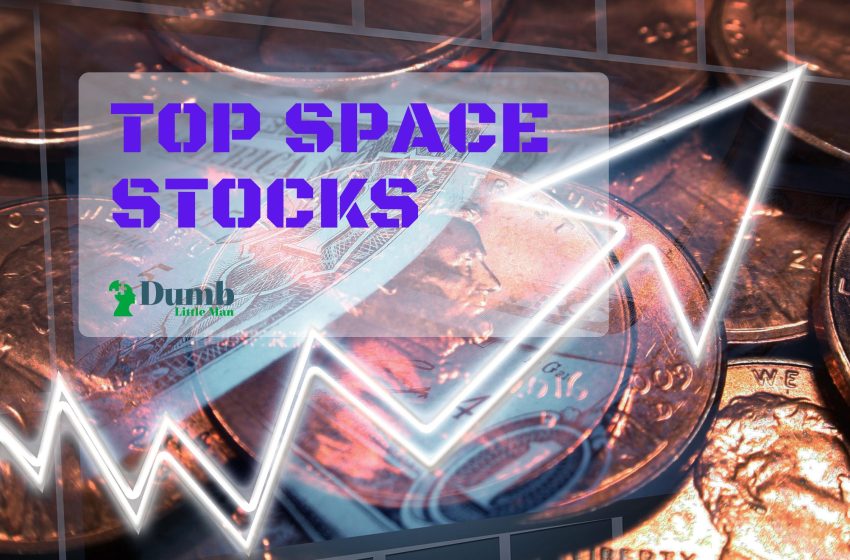 Want to jump straight to the answer? The best Stock Brokers are Tradestation and Tradier
The #1 Stocks and Forex Trading Course is Asia Forex Mentor
Space stocks are not coming slowly into the market, with new investors and funds being pumped in to make space ventures more profitable. Technological advances have democratized outer space by making it more accessible and reducing the barriers to entry. According to Space Foundation, the global record of 145 launch attempts was witnessed last year, and 45 of them come from the US. The Venture capital funds of the space industry are $350 billion, and by 2040 they will increase to $1 trillion.
However, the space stocks are currently in the development phase. It is safe to say that there are a lot of risks since space stock is rocket science. On the other hand, there is a lot of potential for growth and downside. The number of potential customers in this market is comparatively less. Also, government regulations can be a huge hindrance for many companies as they are still determining their involvement in the space industry.
To understand the space segment and determine its credibility, we have got Ezekiel Chew, the CEO, and founder of Asia Forex Mentor, to share his views. His knowledge of the market and years of experience have allowed him to develop a sharp eye for spotting profitable ventures. In this post, we will discuss everything you need to know about space stocks, so let's get into it.
What are Space Stocks?
The space division has advanced over time, and its popularity is majorly due to its success in tourist expeditions, new technology, and space exploration projects. There are various space ETFs and stocks to trade that are considerable due to the recent revenue, growth potentials, and developments. The market has grown massively with investments from billionaires worldwide, including Jeff Bezos, Elon Musk, and Richard Branson.
With the significant investments, not only has the cost of satellite launches decreased drastically, but it has also made space commercialization possible through reusable rockets. In addition, it has made commercialization of space with human spaceflight possible and with satellite broadband and has aided in the mineral hunt. Therefore, it has also been declared by the UNOOSA (United Nations Office for Outer Space Affairs) that the space economy plays a great role in socio-economic growth.
People's interest in space stocks has been increasing over time due to the development of space tourism. Some top space companies have promised a thriving space tour this year. New companies invest in space technologies and industries with more unique, promising discoveries. When investing in space stocks, the traders must utilize more risk management tools and get more risk management tips for promised success.
Top Space Stocks
Several space companies have proven to be successful in providing considerable benefits to traders. They are providing excellent offering value and promising better profits to the traders. Whenever investing, it is vital to ensure that you choose the best company that offers good gains. We have listed below some considerable space stocks with promising goals:
#1. SPCE Virgin Galactic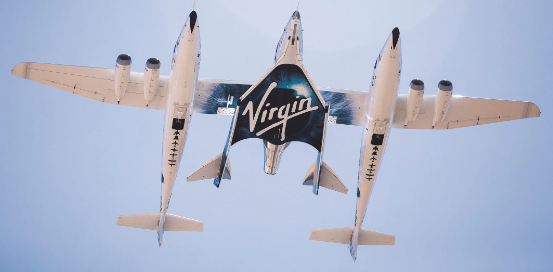 Virgin Galactic was founded after a SPAC merger in 2019. In 2004, the company was established by Richard Branson. The company primarily aims to manufacture commercial spacecraft to develop and promote suborbital space flight tourism. Targeting the wealthy communities, including celebrities and high net-worth individuals, costs approximately $250,000 for a 90 minutes flight. This tourism is to start in 2022.
Virgin Galactic had a successful 2020 in which the company's stock price rose to approximately 30%. Because of this success, the company got NASA awards for integration and flight services contracts. The company's flight program has also been tested already. It has also signed an agreement with NASA to enable commercial participation of private space flights to the International Space Station (ISS). All these successes of the company reflect its future developments and successes.
#2. IRDM Iridium Communications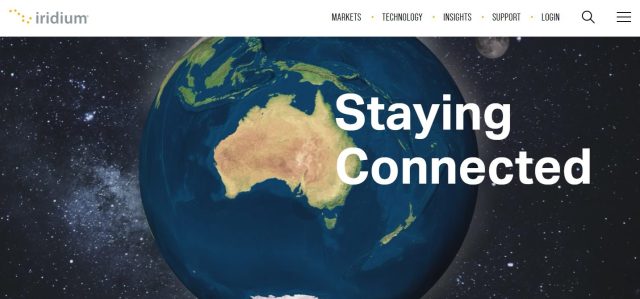 Iridium Communications is famous for its 66 cross-linked satellites, referred to as the Iridium satellite constellation. This network of satellites is used for voice and data service as well as space data delivery. This company also uses transceiver units, including hand-held satellite phones and broadband. The company is known for serving around one million government officials, humanitarians, pilots, first responders, and mariners.
Analysts have predicted that Iridium Communications might be having approximately 14% growth rate over the next five years. All these success and success predictions in the future for the company are due to their multiple satellites already in low earth orbit and lack of competition in the niche they specialize in. It is also because of this specialization in certain products and lack of competition that this company generates stronger cash flow.
#3. BA Boeing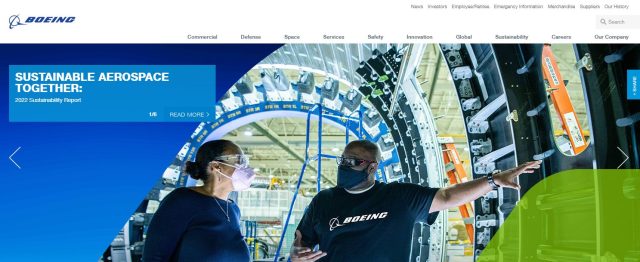 In 1969, Boeing built their first space stage that featured a Saturn V rocket to propel Apollo 11 astronauts. This company is recognized as the world's largest aerospace firm that deals in the manufacturing of space security, defense, and commercial jetliner systems. It also has some deals with NASA and works with it on several projects, including management of the ISS and as a prime contractor.
Boeing's latest projects have attracted many potential investors because of the most powerful rocket named the Space Launch System. The Space Launch services provider is built to enable the probes and astronauts to go into the deeper level of space. However, there were several complications in the project, followed by numerous delays and cost overrun problems. Boeing is also the company that operates Starliner spacecraft carrying NASA astronauts.
#4. AJRD Aerojet Rocketdyne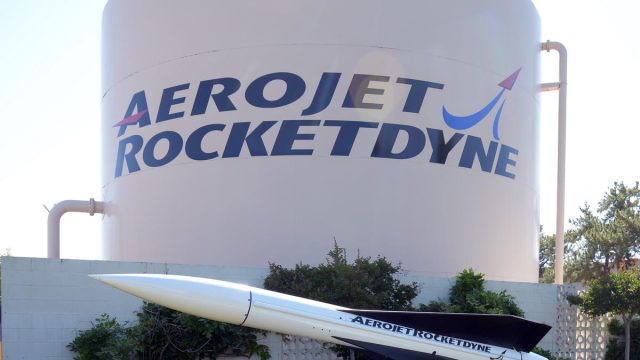 Founded in 2013, Aerojet Rocketdyne is the official US rocket and missile manufacturer and is extensively involved with the US Air Force. The company is known for manufacturing Apollo 11 mission engines along with the engines in Space Shuttle operations. NASA's Space Launch services are powered by the Space Shuttle engines.
As per the calculation in 2021, the company has no debt and has a smooth cash flow. This type of smooth cash flow ensures a successful future in the stock market. After merging with Lockheed Martin, this company has made a promising development in the future. Lockheed Martin is another popular and successful aerospace and defense stock.
#5. TRMB Trimble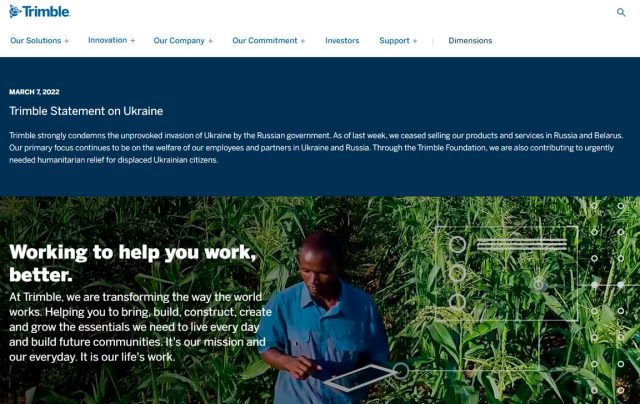 In 2021, ARK ranked Trimble as the top holder of space ETFs. Not only that, but this company is also one of the most recognized and leading companies in the GPS industry. It offers hardware and software solutions to millions of customers around the globe. These solutions involve integrated location-based techs like GPS and GNSS (Global Navigation Satellites Systems).
Moreover, the company also offers space data delivery options. These options promise to process geospatial data and make space exploration better and more efficient. Trimble targets companies that are more into construction, agriculture, and transportation than technology. With the company's rapid growth in stock, it has significantly added to its free cash flow.
#6. LMT Lockheed Martin

Lockheed Martin is considered the world's largest defense and aerospace contractor. It has successfully worked on some high-profile projects and delivered excellent results. Also, the company played a vital role in building an escape motor for the Apollo 11 project and a solid propellant launch pitch control. It also works with NASA providing it with modules for Mars Perseverance Rover. The company also placed a bid to buy Aerojet, another space stock.
With this merger, the company will become capable of building military and space weapons. Lockheed Martin is the largest Aerojet customer running its 43% of revenue, all with direct sales and joint ventures. The US government also generates approximately 70% of the company's revenue. The company shows its development and growth through the military and defense.
#7. MDA Maxar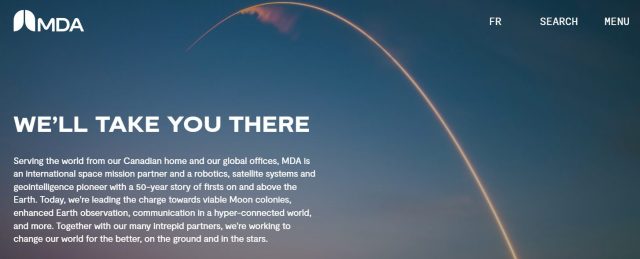 Maxar is not as large a space stock as the others on the lists, but it has its successes and many qualities. This is a geospatial company that creates communication and earth observation satellites. The main purpose of these communication and observation satellites is to be able to reach out to map data and satellite imagery. Not only that, but the company also specialized in building robots for space.
Even though Maxar is a smaller space stock than all these big names, it is on track to build the first components of NASA's Lunar Gateway Space station. Not only that, but it will also provide the required electric power to the station. This is based on Maxar's 1300 series satellite bus. It is because of these great projects that this company is attracting many investors. And this is what will help the company to beat the other big names.
#8. NOC Northrop Grumman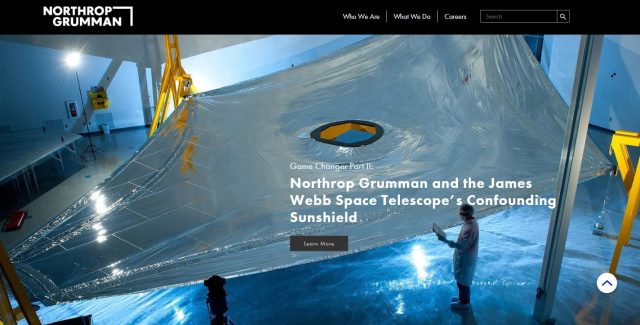 Northrop Grumman is also one of the world's largest military technology providers and weapons manufacturers. They are largest not only by the annual revenue but also due to their greater number of employees. In 2018, the company bought a merger between two known companies, Orbital Sciences, and Alliant Techsystems. This purchase aimed to build and distribute space and defense along with aviation-related systems as a prime contractor.
Northrop Grumman is also working with NASA on building the James Webb Space Telescope. Also, the company has been supporting the Artemis moon missions. In addition, the company has been creating motors for the Orion human spaceflight spacecraft for this project. Moreover, the company was also rewarded with money for its recent upcoming projects. A $187m reward for designing the crew cabin for the Lunar Gateway and an $84m compensation for providing rocket motors for the Mars Ascent Vehicle.
The Space Stock Future
The most promising and profitable space investing stocks are:
#1. SpaceX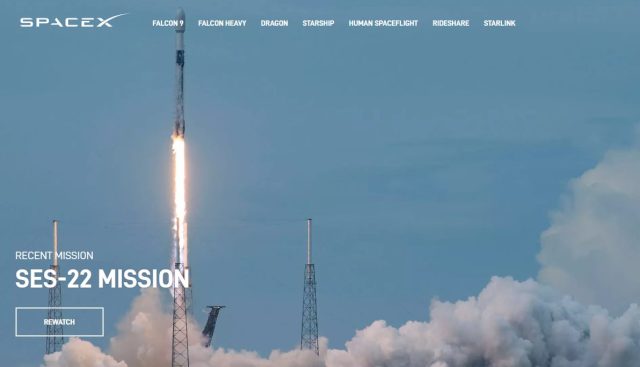 With not too much popularity or publicity and lack of IPO yet, this space company is promising success as claimed by the analysts and guarantees positive cash flow by 2024. Furthermore, the company has also announced to have a long-term contract with Tesla shareholders by the time. Therefore, the company also aims to provide the best service and ground stations.
#2. Blue Origin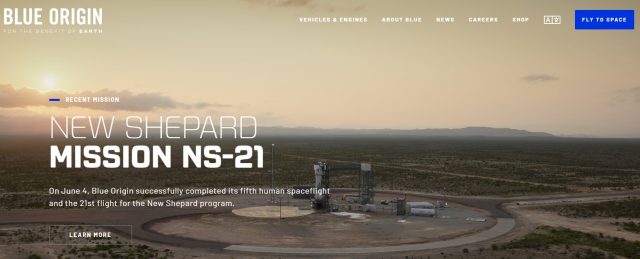 This company runs on private funds and is not open for public trading. However, it would be a great addition to the stock market once it enters. You can control your investments and prioritize productive securities with your own research and information.
Best Stocks and Forex Trading Course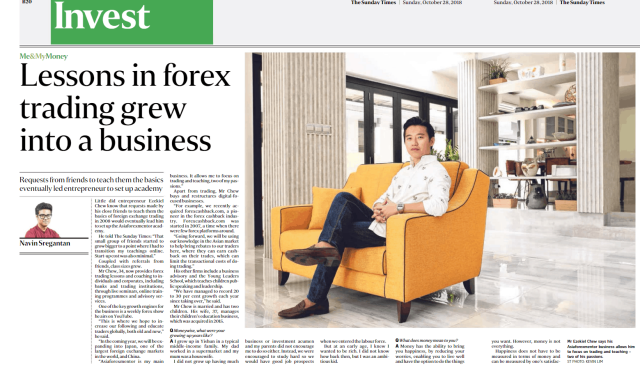 The best Forex trading course is the One Core Program from Asia Forex Mentor by Ezekiel Chew. While trading skills are lucrative, it may take you so long to grasp what works and what doesn't. It builds your skills from the viewpoint of a new trader with fear into an advanced trader working with strategies.
Your best option is a great course. Trainers and mentors are aware of what will help you conquer the markets. Fumbling alone can waste your chance at a lifetime career in trading. A course helps you fast-track on a tried and tested model.
Many traders make a final stop at the One Core Program. Which is among the top ten credible courses you can bank on? Traders go on to hit six-figure trades following a proven model. It's a course that has helped retail and institutional traders transform their trading careers.
| RECOMMENDED TRADING COURSE | REVIEW | VISIT |
| --- | --- | --- |
| | #1 Forex, Crypto and Stocks trading course. Ranked most comprehensive by Investopedia and Best by Benzinga. Free to Try! | |
Featured Investing Broker of 2023
Broker
Best For
More Details

Advanced Non US Traders
Read Review




securely through Avatrade website




Intermediate Non-US Traders


Read Review





securely through FXCC website






Overall Broker
Read Review





securely through Forex.com website




Professional Forex Traders

Read Review




securely through Interactive Brokers website



Broker
Best For
More Details

Advanced Traders
Read Review




securely through Tradestation website




Intuitive Platforms


Read Review





securely through Tradier website




Powerful Services at a Low Cost
Read Review





securely through Tradezero website




Professional Forex Traders

Read Review




securely through Interactive Brokers website



Conclusion: Space Stocks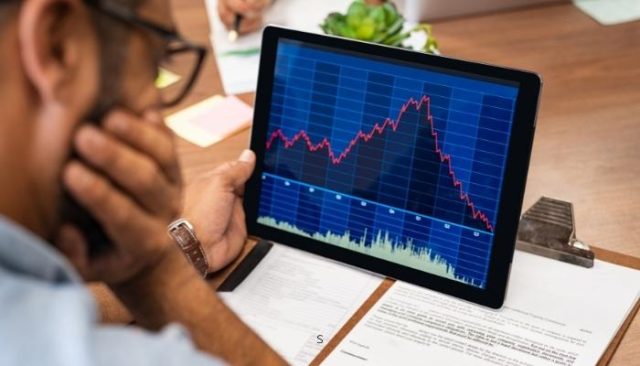 Many companies are incorporating space technologies that develop enabling technologies produced by suborbital aerospace companies. This is why space companies are increasing gin value by the day. As people will gain more knowledge about space and space stocks, the companies will have a lot of investors and considerable profit.
The space companies are growing rapidly, with many investors investing in creating newer tools and things to promote and benefit from space tourism. This explains the promising future this ain't industry holds.
Considering the known companies before investing is vital to have safer trade and a promising future. Undoubtedly, this industry is a source of passive income for major stock traders.
Space Stocks FAQs
Why Invest in Space Stocks?
Space stocks are a scorching commodity because the industry is growing rapidly. Many people believe that space exploration is the future, and so investing in space stocks is a way to get in on the ground floor of what could be a very profitable industry. Also, space ventures will rise by $1 trillion by 2040, so it promises many future returns.
Is SpaceX Publicly Traded?
No, SpaceX is not publicly traded. The company is privately owned by CEO Elon Musk and runs on private funds. According to reports, SpaceX may join the stock market in the near future.  It can generate massive revenue for stock traders if it goes public as its business models are quite impressive.
| RECOMMENDED TRADING COURSE | REVIEW | VISIT |
| --- | --- | --- |
| | #1 Forex, Crypto and Stocks trading course. Ranked most comprehensive by Investopedia and Best by Benzinga. Free to Try! | |
Like this Article? Subscribe to Our Feed!
Wilbert is an avid researcher and is deeply passionate about finance and health. When he's not working, he writes research and review articles by doing a thorough analysis on the products based on personal experience, user reviews and feedbacks from forums, quora, reddit, trustpilot amongst others.