8 Best NFT Designers in 2023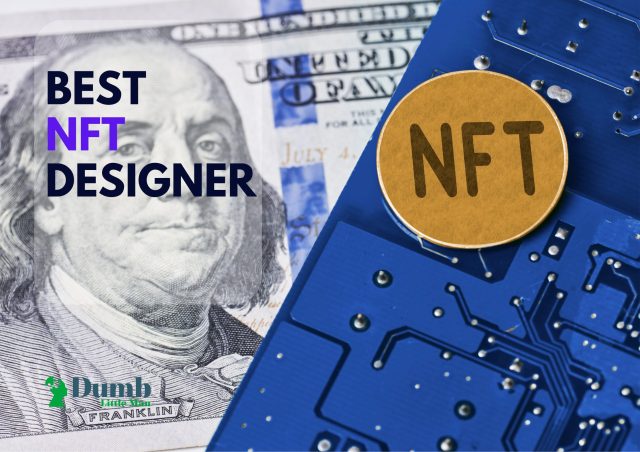 Want to jump straight to the answer? The best cryptocurrency brokers for traders are Coinbase and Gemini
The #1 Crypto and Forex Trading Course is Asia Forex Mentor
Non-fungible tokens, or NFTs, have taken the town by storm; most online investors turned their way from cryptocurrency and began buying digital art. Next, we know outrageous prices for memes that never made anyone laugh. The 'disaster girl' meme was retained for about $500,000; we can never know the reason behind its overrated price, but we can definitely evaluate why the USA had several fires over the next few months.
It is difficult to understand why buyers would spend their hard-earned money on an NFT; owning a digital artwork doesn't limit you to the use of it, nor does it provide any royalties if anyone else uses it in the real world; it simply gives the buyer a relative bragging right for the graphic, article, image or template. For instance, the 'disaster girl'-meme owner can now gladly brag his ownership of a girl smiling when her school burned in the background- probably not the most intelligent brag!
Nonetheless, high prices lead to higher profits, and that's the breathing tube for every investor. Therefore, investors started rooting for digital artists to help them find the most creative ideas. Hence, the dying gig of graphic designing was soon relit with a new name-NFT artist.
However, not all NFT designers are worth your time and investment, and some of them are merely surviving at their cheapest rate. Experts believe an NFT art can cost more to sell than to make; hence, it is essential to find the best NFT designer. We know your problems, and the solution is easier than you think.
In this blog, we shall share the eight best NFT designers who can reshape how you look at digital artworks. All the names have proven their credibility by unique designs and mind-blowing profits for investors. Let's go!
8 Best NFT Designers in 2023  
#1. Team Intelligence
When we talk about NFT designers, the first name that comes to mind is Team Intelligence– despite their late foundations, the NFT designers have become the pioneers in NFT artworks. Their talented developers and architects can help you create remarkable NFTs that sell for massive profits.
Team Intelligence opens new doors for investors, and they don't limit their creations to 2D high-competition markets. With CGI technology and 3d animation, the NFT designer provides unique landscapes and sites, which can be minted and sold at an NFT marketplace.
However, if you love the design more than the profits, you can simply keep it in the metaverse and make money when someone visits it. Highly skilled graphic designers, accompanied with limitless possibilities of the metaverse, can help you relive the experience of the Avenger's T tower or the world's tallest building.
Team Intelligence also acts as a one-stop shop for your digital asset creation. They can workaround to create a high-selling digital art, efficient NFT marketplace, or unique metaverse landscape that keeps you in a virtual business.
#2. Metaverse Architect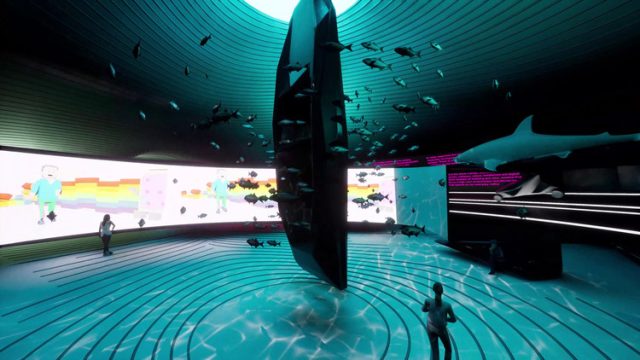 Metaverse Architects rose to fame after their successes in Decentraland. The brand has impressive designers and creators who created mind-blowing sites for different investors. The redesigned metaverse real estate didn't only provide a continuous income flow for investors, but it also added to the land's value once it's sold.
The agility of Metaverse Architects in creating unique NFT designs makes them the industry's favorite graphic designers. Various of their designs are on sale at Open Sea, which is the largest NFT marketplace. The NFT designers are appreciated for their customer service; they allow investors to communicate with the designers, developers, and architects before a penny is paid or the project initiated. The free consultation call allows the designers to be on-board with design inspiration from the investors.
Metaverse architects have served more than 10000 customers worldwide; their customer list includes popular NFT businesses, such as RARE*, GDA group, and Transak. Their achievements have been highlighted by the New York Times, USA Today, and other well-known magazines.
#3. Noor Architects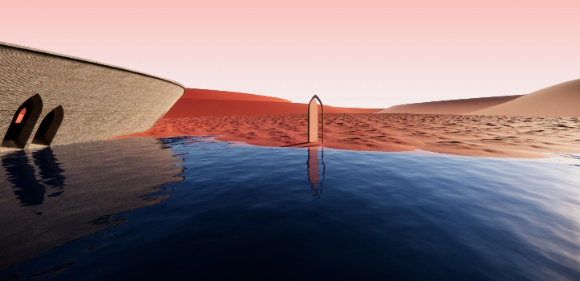 NFTs came into the public eye at the right time; in mid-2021, the craze started to circulate. Although most areas of the world were in the recovery phase, there was largely a lockdown, and most physical businesses were suffering. It pushed enterprises to think of new ideas to generate more income. The potential of NFTs lured various investors towards it, and soon, we saw hundreds of new entrants into the design industry.
Noor Architects are one of them; they began their journey as a conventional architect in 2009 from Chandigarh, India. After ten years of traditional business, the founder Noor Damesh Singh was blown by NFT's potential. He believed his falling revenues needed support, and NFTs were the proper guardians. Soon, he began focusing on the virtual world and hired expert technicians to create interactive NFTs.
Noor Architects are famous for their unique designs and worthwhile constructions; with the right technicians, they could create mind-blowing designs that not only looked terrific but were also profitable for the investors. Gradually, the company grew, making a name for its creation. There are also several additions in their services that include marketplace development and Decentraland architecture.
#4. Grimshaw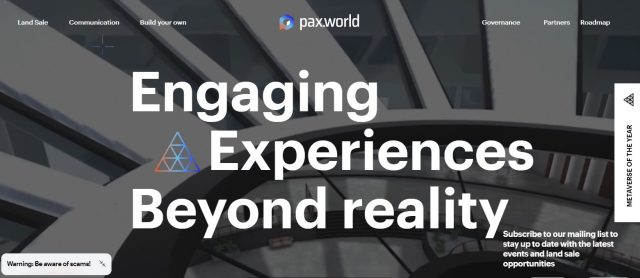 If you had been somehow affiliated with the construction business, you would have heard about Grimshaw's rise to fame. Sir Nicholas Grimshaw laid the foundational bricks for the architectural firm in 1989. After the successes of his early architectural firms, he decided to spread his services into the entire country, and Grimshaw's expertise resulted in countrywide popularity.
During 2018-9, Grimshaw spread their services to focus more on the virtual world; their services extended to NFT creation, development, and Metaverse architecture. Grimshaw's ability to customize unique designs, supported by high-quality NFT artists, helped the designers make a name for their services in the industry.
Today, Grimshaw is amongst the pioneers for NFT market development and designing; they have helped hundreds of customers in designing, minting, and selling NFT art. The company has well-known NFT artists, and their NFTs have helped investors generate positive results. Grimshaw has also been selected to design one of the metaverses for pax.world; they were selected based on their design expertise and architectural experience.
#5. Zaha Hadid (ZHA)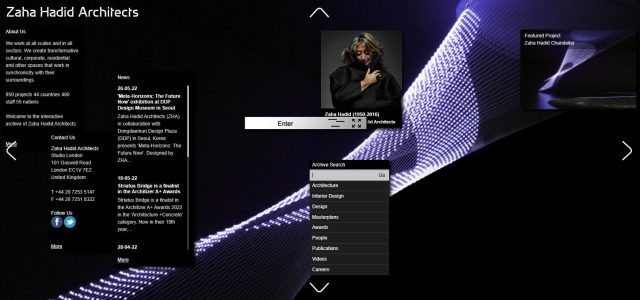 Zaha Hadid is a British-Iraqi architect who began her journey in the 1990s. The group has expanded since its early years, and today, it is one of the most known architects in Britain. Zaha Hadid focused on the virtual world in the late 2019s. They began spreading their services to include NFT development, architecture, and designing. Today, all their digital artwork can be traded on different platforms.
Zaha Hadid recently presented a new NFT library named NFTism; the art gallery was connected to a metaverse, and users could visit and scroll around to see their favorite designs. It also included the inauguration of MMO-a role-playing game that allows metaverse members to connect and play together.
Similarly, Zaha Hadid allows its NFTs to be sold on secondary platforms; an investor can have a beautifully designed NFT or site for the metaverse and later trade it for profit in other markets. A good NFT sells for huge profits, resulting in excellent results for the investor. Beeple's Everyday is a great example; after being listed for $100 at auction house Christie's, it was sold much higher at $69 million.
#6. PIICO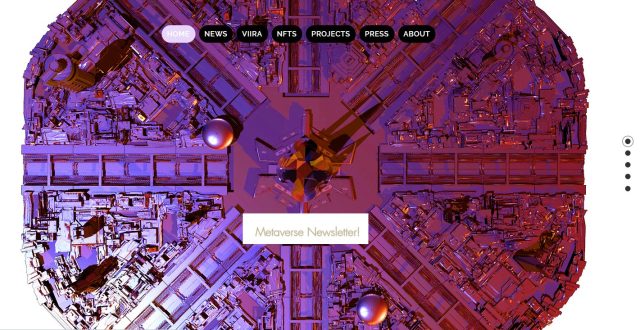 Pico Vazquez formed the modern brand PIICO in 2019, and the brand has reshaped how the contemporary world looks at architecture. The founder specializes in architecture, and she began her journey with traditional construction sites. She mentions that she never enjoyed conventional architecture due to its limitations and always looked for a way out. NFTs inspired her, and she knew her new route.
Her first project wasn't PIICO; instead, it was VIIRA, which was supposed to be a 3D animated marketplace for NFT trade. VIIRA is now a project of PIICO, and it provides another selling platform for PIICO NFT. Pico Vazquez's background in architecture, supported by her interest in modern design, has helped PIICO rise amongst ranks in NFT design.
PIICO has many artists and designers who provide investors with a fantastic opportunity to recreate NFTs based on their inspirations. They also help businesses in NFT development and after-support for marketplaces. PIICO's NFT design speaks for its expertise and credibility in the subject.
#7. Bjarke Ingels Group (BIG)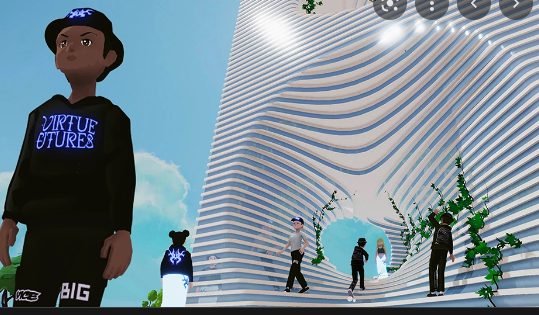 Bjarke Ingels Group has been in business for several decades; they started their operations in Chicago, but today, their services are spread over the entire American continent. As expected, a 1990s business didn't focus on digital arts; its primary focus had always been architecture. Their construction sites spread over several regions, and the recent power plant production has added to their feathers.
In the late 2010s, BIG began its operations as NFT designers, and their reputation from construction sites passed onto NFT landscapes. They have helped hundreds of designers with creative NFTs that sell at a reasonable price. BIG's history in construction makes its designs unique, diverse, and close to reality. They have a wide range of designers, artists, and developers to support investors and visualize their inspirations.
Recently, BIG came in the news for the fantastic metaverse headquarters created for Vice. The headquarters allows real-time interaction between owners, employees, and customers within a set boundary. A metaverse user can visit the place and move around to complete all activities they would do in the physical headquarters.
#8. Voxel Architects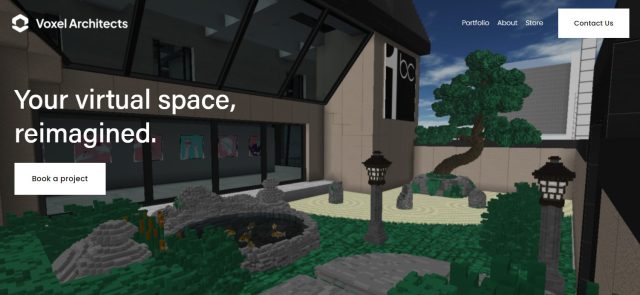 Voxel Architects is a brand that aspires to be a one-stop shop for the entire NFT industry. It isn't restricted to NFT designing, but the services also include NFT development and architecture for the metaverse. The modern philosophy and futuristic thinking put Voxel Architects amongst the best NFT designers in 2023. Voxel architect's NFT designs are unique, aspiring, and contain a flair for all investors.
The brand has served thousands of customers worldwide; you can also purchase an NFT from Voxel Architects, and they would transfer the legal ownership without royalties in most cases. Token Smart Lounge is a highly-popular NFT creation from Voxel architects; the place serves as a fantastic recreational site in the metaverse. You can sit in its garden, book a meeting lounge, or sell your NFTs at its museum.
Voxel Architects appreciates customers connecting with their NFT designers before any work proceeds. You can book a consultation call, and the guide will take you through the entire non-fungible token production and sale process. You can also have your original artwork minted into an NFT for sale at either Token smart lounge or other platforms.
Best Crypto Brokers
Broker
Best For
More Details

Earning Rewards
Read Review




securely through Coinbase website




Altcoin Trading


Read Review





securely through Binance website






Sign Up Bonuses
Read Review





securely through Crypto.com website




New Investors

Read Review




securely through Gemini website



Best Crypto and Forex Training Course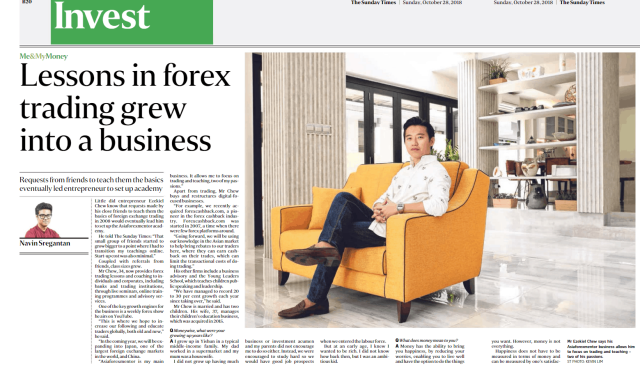 Metaverse is an exciting topic; it shows us how the future may shape in the next few decades. The limitless earning possibilities of the metaverse have lured various investors to think about the new investment stream. However, the metaverse isn't the cup of tea for most investors; they are often hesitant to invest in a modern stream and fear losing their money to a scam. Unfortunately, the losses aren't a myth; recently, crashes in the crypto market led to a massive fall in value, and investors had to suffer losses.
Forex is often the next hub for investors; it is reliable and easy to understand. The market has been working for several decades, and various investors have benefitted. The right course can be a game-changer for your investment portfolio and lead to massive profits. Asia Forex Mentor is a great choice to assist your trading journey; the course is created by Ezekiel Chew, who is widely regarded as the #1 Forex Mentor.
He started his Forex journey in 2008, and his expertise and skills have grown finely with time. Today, he has taught hundreds of students and financial institutions regarding the Forex market. BDP- the second largest bank in the Philippines- is one of his Forex students. Asia Forex Mentor unveils a secret 5-step trading method; the information is backed by mathematical probability; the indicators are checked for accuracy and reliability using historical data.
The course details make it practical for both newbies and experienced investors.
| RECOMMENDED TRADING COURSE | REVIEW | VISIT |
| --- | --- | --- |
| | #1 Forex, Crypto and Stocks trading course. Ranked most comprehensive by Investopedia and Best by Benzinga. Free to Try! | |
Conclusion: Best NFT Designers in 2023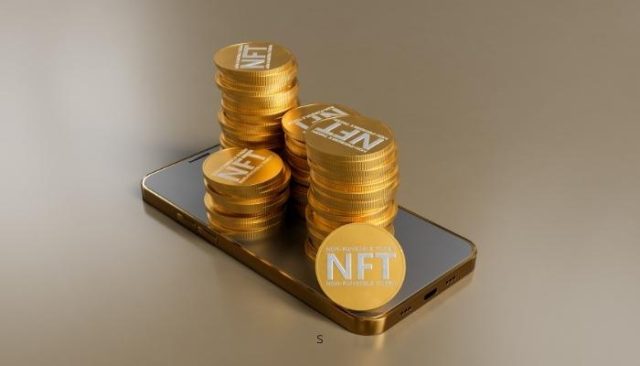 The freelance-designer gig has gained immense importance since the NFT craze began; its popularity has expanded from large-scale companies to investors looking to enter the NFT business. An NFT artist is simply a freelance designer who can recreate and mint visual art as an NFT. However, NFT designing is more simple said than done.
Various complications may result in an unwanted design; an inexperienced designer may lack the perfect expertise to craft and mint the perfect NFT, which may get difficult to sell- the longer your NFT stays on the list, the more cost it incurs as a listing fee. It is vital to have an NFT design that attracts bids for most viewers.
The designers mentioned in our blog are well-experienced and have a portfolio to support their claims. They have many designers who specialize in art production. The consultation call shall also help you make the best decision and would also help sell NFTs. However, there is always a risk that your NFT might go unsold.
Nonetheless, if you feel that NFTs can help you make money, it is better to give them a try.
Most businesses don't give a return on the first day; it is difficult to survive through hard-time, but if your idea is unique, it will take off one day. You should believe in yourself to not give up without compromising on the courage to return to the drawing board if nothing works out.
Best NFT Designers in 2023 FAQs
Is it safe to be in the metaverse?
Metaverse gives you a second life; it represents your physical life through your avatar; the VR headset allows you to relish the limitless possibilities of the virtual world. Metaverse is an excellent opportunity to generate additional revenue; however, some people may use it the wrong way.
As it is a new technology, legal legislation is yet to be devised to circumvent its problems. Users have reported mental health issues arising from metaverse usage. Global interaction puts people at risk of scams and fraud. 41% of the metaverse users reported privacy issues in the virtual world.
Nonetheless, we can expect things to change quickly with the involvement of tech giants. Bigger companies shall soon create effective legislation to prevent any unwanted repercussions of the metaverse while improving its fun.