5 Best High-Risk, High Reward Stocks in 2022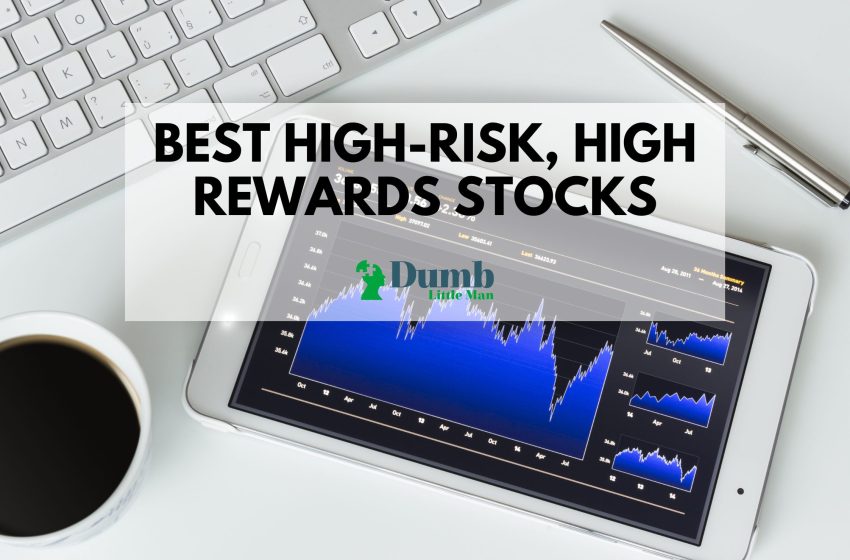 Want to jump straight to the answer? The best Stock Brokers are Tradestation and Tradier
The #1 Stocks and Forex Trading Course is Asia Forex Mentor
In most cases, as you have probably heard at one point or the other, the higher the risk, the higher the potential for reward. Some of the wealthiest and most successful businessmen had to take huge risks to build their businesses. The same logic applies to the stock market.
Stocks deemed high risk by Wall Street often falls the furthest during a bear market. They often have an exceptional risk/reward profile. Some of these stocks present the largest opportunities to grow your wealth. If you have the patience to wait out the storm and perhaps the risk tolerance, it can be worth it in the end.
As an investor, your portfolio needs to feature strong investments that can grow your wealth over time. Despite this, it can be exciting and refreshing to allocate a small percentage of your portfolio to high-risk investments. If you are ready to take a little risk, here are five of the best risky, high-reward stocks to add to your portfolio.
5 Best High-Risk, High Rewards Stocks to Buy  
#1. Tesla (NASDAQ: TSLA)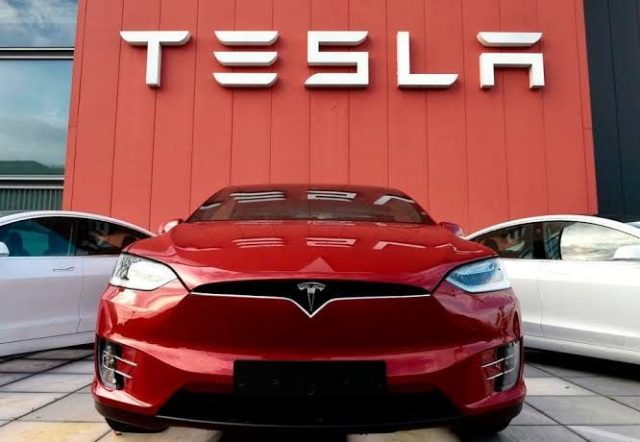 Just about everyone with access to the internet knows or has heard about Tesla. Founded in 2003, Tesla is an automotive and energy company that builds electric vehicles powered by cutting-edge battery technology and electric powertrain. Tesla is a pioneer in the electric vehicle (EV) space, determined to see that the world stops relying on fossil fuels and has a zero-emission future.
In 2021, the company reached a trillion-dollar market cap, a feat only a few corporations have achieved. Tesla has a price-to-earnings (P/E) ratio of over 400 in an industry where the average is 91.9. It is a leader in the EV industry, which is expected to grow exponentially in the coming years. Tesla's earnings will likely experience more growth than its competitors.
As ingenious and promising as Tesla is, it will likely face several risks in the near future. This is why many consider it a risky investment. Asides from its sky-high valuation, legacy automakers, and other EV manufacturers are giving Tesla a run for its money. The company may be unable to withstand the competition in the long run, as people may turn toward cheaper alternatives. Tesla will spend heavily on production in the future, and it might take a while to achieve profitability on that expenditure.
#2. Advanced Micro Devices (NASDAQ: AMD)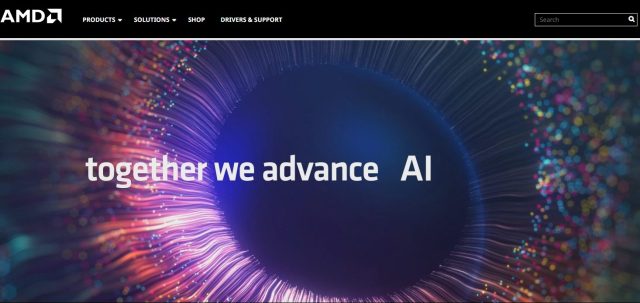 Advanced Micro Devices is a multinational company and a leader in data center and blockchain technology. It is a semiconductor company that deals in the manufacture of semiconductors, GPUs, and CPUs. The company is the dominant technology provider in the industry.
Cryptocurrency has given AMD top-line growth recently. Mining cryptocurrency requires a lot of computing power for most digital coins. This means increased sales for AMD as cryptocurrency mining gains more traction.
The company's stock stands at $94, and its market capitalization is at $112 billion. This is huge for a tech industry company, especially considering that just about six years ago, the company was on the brink of bankruptcy. With CEO Lisa Lu holding the reins, the company will experience even more future growth.
Risks to consider before buying AMD stocks include the fact that cryptocurrency is still emerging and may lose its value in the future, leading to a decline in the company's stock. Also, it is impossible to ignore the fact that the company's stock price is overvalued compared to others in the industry. Not all tech stocks are similarly overvalued. The company's impending merger with American semiconductor manufacturer Xilinx has led to an increase in its valuation. If the merger is not completed, the price of AMD's stock will likely fall.
#3. Planet 13 Holdings (OTC: PLNHF)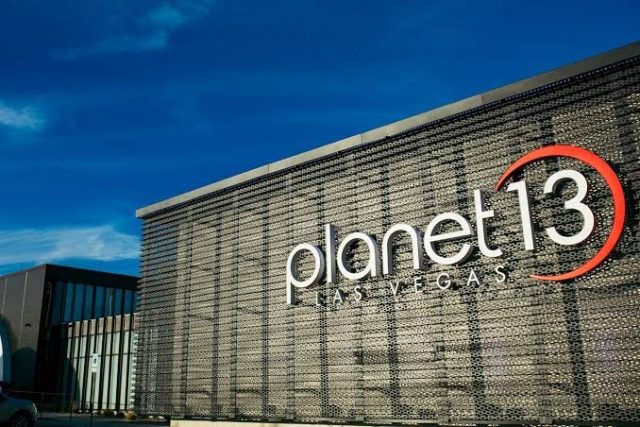 Based in Nevada, United States, Planet 13 Holdings is a cannabis company with two dispensaries. It opened its Las Vegas dispensary in 2018. At 112,000 square feet, the dispensary has become the largest cannabis dispensary in the world. It is located near the Las Vegas Strip, open 24 hours, seven days a week, and serves an average of 3,575.
Both of the company's dispensaries generate a combined quarterly revenue of $23.8million, with an average of $11.9 million per dispensary. It is perhaps the biggest per-dispensary revenue in the industry. The company's year's earnings estimates are off the charts. Its stock is risky for many reasons, but should everything fall in place; Planet 13 Holdings has huge growth potential.
Nonetheless, you must remember that cannabis is still considered a controlled substance at the US federal level. Although the company currently operates in states where cannabis is legal, a change in state laws or a federal crackdown on cannabis could lead to significant losses for Planet 13 Holdings.
#4. Coinbase Global (NASDAQ: COIN)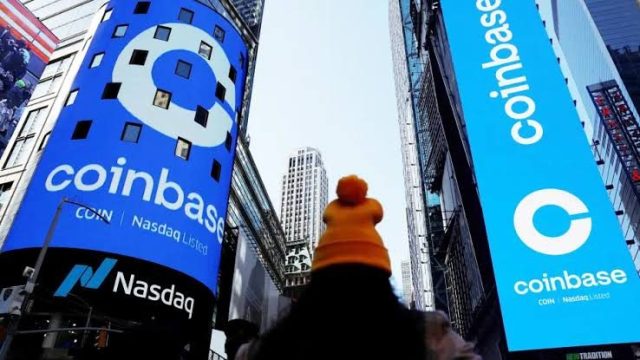 Founded in 2012, Coinbase is the world's leading cryptocurrency exchange platform. As a distributed company, all its employees work remotely. Coinbase caters to both retail and institutional cryptocurrency investors, allowing them to trade their fiat cash for digital currencies such as Ethereum, Dogecoin, and Bitcoin.
The company is the largest and most trusted cryptocurrency exchange platform, making it the top choice for crypto traders. However, Coinbase stock is highly volatile, which means it comes with significant risk. The government might have regulatory concerns about crypto and decide to change the laws. Also, cryptocurrencies are relatively new, and just like any other new product; they will likely lose value soon. If this happens, Coinbase will experience a huge loss.
Broker
Best For
More Details


Earning Rewards
Read Review




securely through Coinbase website
#5. iRobot (NASDAQ: IRBT)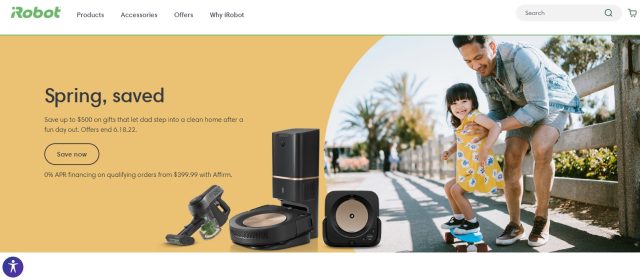 iRobot is a consumer robotics company founded in 1990. It has sold over 30 million home robots and deployed over 5,000 defense and security robots. The company is growing and has beaten analyst expectations for earnings for four consecutive quarters, but its stock has been on a downward slide since 2021.
Despite being heavily shorted, there are good reasons why investing in the company isn't a terrible idea. The stock currently trades at 25% short interest. A short squeeze on the stock may occur before long, leading to massive gains for the bulls.
Nonetheless, there are also some risks to consider before investing in iRobot, given the current market climate. The stock's decline since last year may continue if it keeps being short in the stock market. This poses some serious concerns. Also, while betting against the trend could lead to massive gains in the long run, it is a risky investment move that could lead to significant losses.
Featured Investing Broker of 2022
Broker
Best For
More Details

Advanced Non US Traders
Read Review




securely through Avatrade website




Intermediate Non-US Traders


Read Review





securely through FXCC website






Overall Broker
Read Review





securely through Forex.com website




Professional Forex Traders

Read Review




securely through Interactive Brokers website



Broker
Best For
More Details

Advanced Traders
Read Review




securely through Tradestation website




Intuitive Platforms


Read Review





securely through Tradier website




Powerful Services at a Low Cost
Read Review





securely through Tradezero website




Professional Forex Traders

Read Review




securely through Interactive Brokers website



Best Stock and Forex Training Course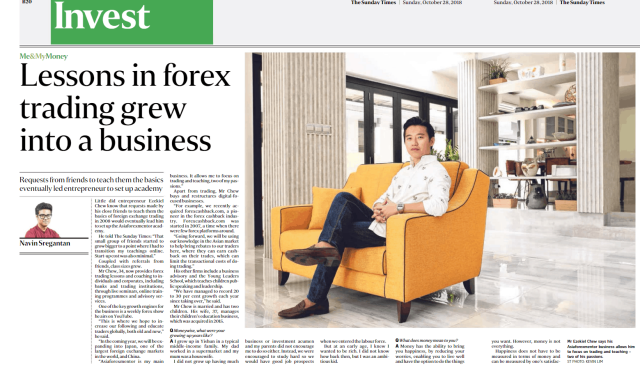 The best forex course which is most effective is provided by Asia Forex Mentor. Through this amazing course, traders do not just make some profit, on the contrary, the pro-traders make massive profits making 6 figures per trade, with the help of financial experts, every time through their amazing strategy of mathematical probability.
This may sound unrealistic and impossible. However, there is no miracle or bragging here but the magic of mathematical probability through, the proprietary system of the one core program provided by the Asia Forex Mentor. The one core program is the recipe for ingenious trading results to humungous profits. All of this is possible due to the expert traders and trainers of the one core program who have designed strategies and know-how to edge out the market every time from basic to advanced level.
The developers of the Proprietary One Core Program are not just ordinary traders but are financial experts equipped with research-based trading strategies. These trainers have years of experience behind banks and successful trading institutions. As a result, these experts have come up with a comprehensive trading course ranging from beginner to advanced level.
Moreover, the One Core Program is not just a set of strategies to learn from but a complete trading solution with expert advice and tweaks and customized expert solutions for every individual client whether a beginner or an experienced trader. Hence, the AFM Proprietary One Core Program is the ultimate solution to all your trading needs
| RECOMMENDED TRADING COURSE | REVIEW | VISIT |
| --- | --- | --- |
| | #1 Forex, Crypto and Stocks trading course. Ranked most comprehensive by Investopedia and Best by Benzinga. Free to Try! | |
Conclusion: High-Risk, High Rewards Stocks mentioned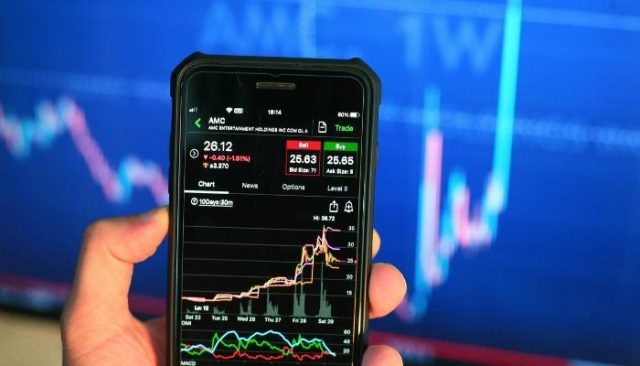 There is no doubt that risk is an important element in any type of investment whatsoever. There can be no rewards or returns without, at the very least, some level of risk. Also, there is always the likelihood that a company will fail. The important thing is to figure out what type of risks you can take and how much of your portfolio you are willing to risk. It is also important to get more experience in the area of risk management.
Although there is a substantial upside to high-reward investments, they typically present a big chance of under-performance or huge loss. For new investors, this could be a deterrent. This is why you mustn't have a one-way outlook on risk. Understanding risk will help you build a portfolio with a lower probability of loss and a lower maximum potential loss.
Some of the factors that you need to consider when assessing risk are time horizon, expected returns, the company's recent exceptional performance, diversification, and your short-term and long-term goals. Whether you have a high or low-risk tolerance level, it is always wiser to have a collection of low-risk and high-reward investments in your portfolio. Find a balance that suits you, and start growing from there.
High-Risk, High Rewards Stocks FAQs
Does High risk mean high reward?
High-risk investments may provide better returns than other types of investments, but they also place your money in more danger. This means that they can yield huge profits if everything goes smoothly. However, you could lose all of your money if things go wrong. And the likelihood of things going wrong is greater.
Unfortunately, there isn't always a link between risk and reward. Sometimes you don't get anything in return for taking a risk. We can say with certainty that if you want significant payments in a short time, you'll have to accept a disproportionately higher level of risk.
What should I invest in for high risk/high reward?
Risky initiatives many people are involved in today with high returns include the following:
Stocks, cryptocurrencies, binary options, forex, and PAMM accounts are examples.
Shares with a High Yield (Stock)
The average annual return on stocks is 25%. If you invest in fast-growing companies, you can raise it by up to 80%. For example, Amazon's stock has soared 300 percent in just a few years. Of course, you can put your money into innovative, trendy businesses for six months. Buying high-growth stocks monthly and rebuilding your portfolio several times a year is another excellent approach to quadruple your money. Due to the low value of new company shares, this is highly profitable.
Cryptocurrency
Cryptocurrency is currently one of the most lucrative and hazardous ways to double your money. Cryptocurrencies have soared in value since the start of their launch. Investors who purchased them for a pittance at the beginning of their development and then sold them at their zenith of popularity made huge profits.
Many cryptocurrencies lost value after the peak of activity, but they are still worth something. It's tough to predict how cryptocurrencies will behave in the future because they're so unpredictable in this regard.
Binary option
A binary option is a type of option in which you trade currency pairs, raw resources, indices, and precious metals – the investor has a wide selection of assets to invest in and quadruple their money in just 24 hours. You can work with all platforms around the globe and place bets on the price behavior of an asset or derivative with the help of a single broker. You do not need to purchase an issuer in this scenario. You can get started here even if you have a minimal start-up budget.
Forex
"Forex" and "PAMM" accounts are beneficial financial mechanisms for some investors. Of course, "Forex" comes with many risks, but it also allows you to multiply your money. You must first open a profitable transaction to buy and sell the currency. Real income is the difference between the cost of an asset and the price at which it is sold.
Broker
Best For
More Details


Range Platform
Read Review




securely through TradeStation website
Broker
Best For
More Details


Intuitive Platforms
Read Review




securely through Tradier website
Like this Article? Subscribe to Our Feed!
Wilbert is an avid researcher and is deeply passionate about finance and health. When he's not working, he writes research and review articles by doing a thorough analysis on the products based on personal experience, user reviews and feedbacks from forums, quora, reddit, trustpilot amongst others.