Forex vs Crypto – Which Is More Profitable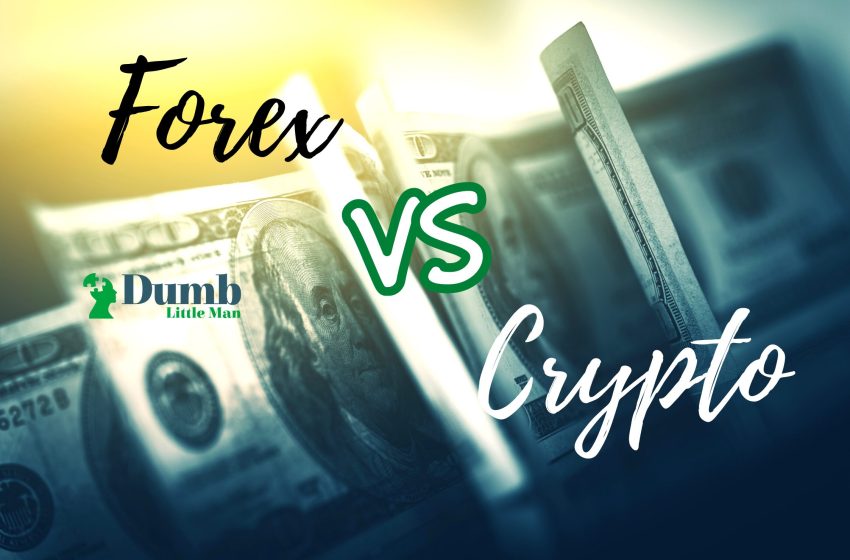 Want to jump straight to the answer? The best forex broker for traders is Avatrade
The #1 Forex Trading Course is Asia Forex Mentor
The main difference between Forex and Crypto is that Crypto market assets are electronic currencies that are digitally issued in blockchains while forex market assets are fiat currencies owned and issued by governments of different countries. Forex is a bigger market, very liquid and it is traded 24/5 while crypto is smaller, more volatile, and traded on a 24/7 basis.
Both forex trading and crypto trading are related in several ways; in each case, currency pairs are traded in order to take advantage of the exchange rate fluctuations. Similar principles of demand and supply govern both markets and even comparable software platforms are used in trading both financial world assets.
This article will focus on crypto vs forex; we will begin by explaining the meaning of forex and crypto. Then, we will explore the differences and similarities between the two markets, assets traded and benefits derived from each of them. We will conclude with the best forex trading course.
Forex vs Crypto: What is Forex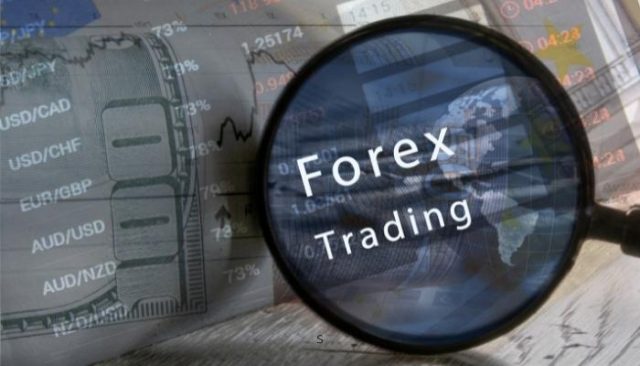 Forex is the shortened form of 'foreign exchange' which means the trading of one currency while receiving another. It is very important in tourism, international trade, e-commerce, etc. Forex trading is the process of buying and selling currencies from the forex market with the aim of making profits from fluctuating exchange rates.
The forex market is the online marketplace where forex traders from all over the world meet to buy and sell currencies. The markets determine the exchange rates; decide trading modalities and release market data. It is open on a 24/5 basis. Currencies are paired so that they can trade against each other and the exchange rates can be written as a single quote.
The 'interbank market' is the highest tier of the forex market where the big international banks trade large volumes. Forex trading brokers, hedge funds, institutional investors, smaller banks, and financial investment firms trade at the next lower level of the market while retail clients trade at the lowest tier. These retail traders can only trade via online forex and CFD brokers.
Forex traders speculate on the price directions of currency pairs and stand a chance of making profits if they are right. All trades or orders are placed via software trading platforms provided by brokers. The speculation is done as follows:
If you forecast a price increase; go long or open a buy position.
If you predict a decline in exchange rates, sell the currency pair or open a short position.
What is Crypto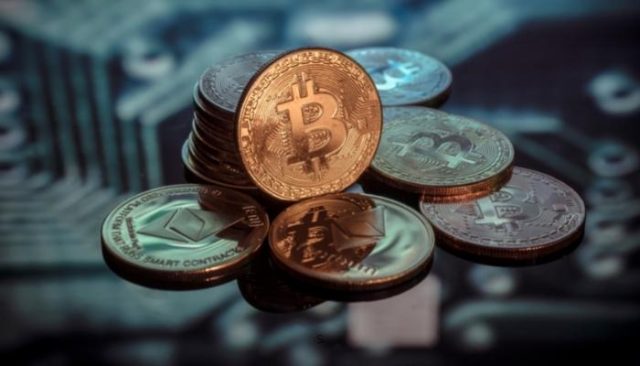 Cryptocurrency or crypto is a digital currency that is created and spent electronically. It is basically a digital file created in a blockchain network and secured by cryptography. Blockchain is a record of transactions that is encrypted and distributed between authorized nodes or computers in the network. The blockchain records are transparent among nodes; they cannot be modified as transactions are irreversible.
Cryptos are stored in wallets which may be digital, paper, or hardware wallets. The wallets store the private keys that can be used in sending and receiving cryptos. These keys prove ownership and allow you to make transactions on the blockchain.
The first cryptocurrency is Bitcoin; it was founded in 2009. Today, there are more than 12,000 cryptos but a few of the most popular ones are; Bitcoin, Ethereum, Ripple, Ether, Litecoin, Bitcoin cash, etc. You can buy and sell cryptocurrencies from crypto exchanges such as Binance, Coinbase, KuCoin, etc.
Crypto trading is the buying and selling of digital assets like cryptos and non-fungible tokens (NFTs) in order to make profits. Two popular ways of trading cryptos are:
Speculating on crypto prices via cryptocurrency exchanges
Trading crypto CFDs via online brokers
Similarities Between Forex and Crypto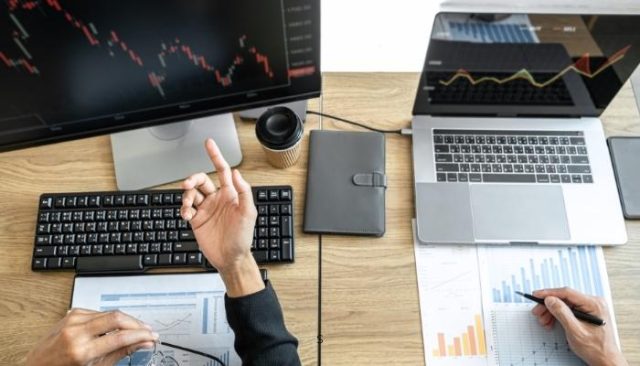 The forex market is decentralized; there is no central authority controlling the markets. It is an over-the-counter market (OTC) where forex traders directly interface with each other and trade. Crypto markets are also decentralized and unregulated.
Crypto and forex trading has similar requirements. Basically, to start trading any of them, you need an internet-enabled device, a brokerage account, trading capital, and trading knowledge. If you already have experience in forex trading, then crypto trading will be easier to learn and vice versa. The currency charts, timeframes, indicators, and trading tools are all the same for the two markets.
Both forex and cryptos can be traded as CFDs. Contract for Differences (CFDs) are financial contracts that allow traders to speculate on the price movements of the underlying assets without owning them. So, crypto trading via CFDs will only enable the prediction of the price movements of crypto without any need for wallets. Just like forex trading, all trades are cash-settled.
Crypto and forex hold values that are relative and quoted against each other. For example, the value of 1 Bitcoin is mainly expressed in United States Dollar (USD) or other currencies. On various exchanges and broker platforms BTCUSD, ETHUSD, XRPUSD are traded assets. Investment in cryptos and forex are similar. You can trade Bitcoin futures at the moment and in the near future, other coins are likely to follow.
Differences Between Forex and Crypto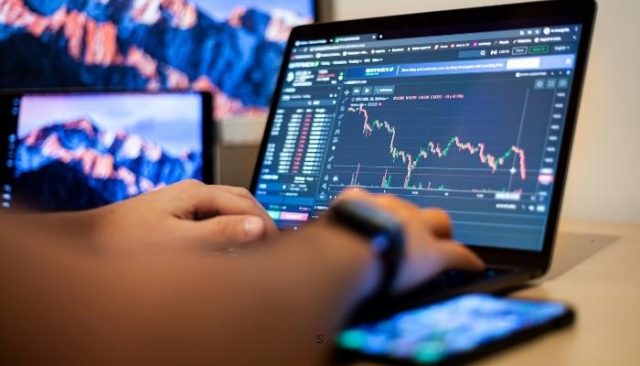 The forex market is much bigger and older when compared to the cryptocurrency market. It is reported that the forex trading volume is about $6.6 trillion every day. It has more participants especially institutional traders, unlike the crypto market which is primarily made up of individual crypto traders.
Although in the past few years, the crypto markets gained more recognition and the market caps of many cryptocurrencies soared; still, the market size is far below that of the forex market.
Forex is much more recognized and accepted than cryptos. Most governments allow their citizens to trade and own forex; even central banks maintain reserves in foreign currencies sourced from the forex markets.
Unlike traditional currencies, cryptos are not as widely recognized or trusted. No country officially maintains its reserves in cryptocurrencies. Some countries like China, Egypt, Algeria, Nepal, etc have outrightly banned their citizens from cryptocurrency trading.
The forex market has much more liquidity than the cryptocurrency markets. This is why its small price movements are measured in pips; usually defined as (1/10,000) of a unit of most currencies. But, the crypto market is less liquid and highly volatile. So, crypto traders are exposed to higher risks but have higher chances of making huge profits.
There is a measure of regulation in the forex market when compared to crypto trading. Though there are unregulated brokers, the biggest brokers are regulated. So, before opening a trading account, they demand verification documents from potential forex traders. Even though some dedicated cryptocurrency exchanges require some identification, direct crypto transactions are anonymous. Even centralized exchanges have been hacked and cryptos were stolen without a trace.
Pros and Cons of Forex
Pros
Very large market size
Small capital requirement because of high leverage
Multiple trading resources are available; e.g. trading robots, trading tools, market analysis, trading academies, trading signals, etc
Supports trading on multiple devices
Cons
High liquidity may mean that if your trading volume is low, you have little chance of turning out huge profits from the forex market
Depending on your strategy, forex trading can be time-consuming
Pros and Cons of Crypto
Pros
High volatility can be translated to high-profit potential if you are on a winning trade
Anonymous transactions
Trading can be done anytime any day 24/7
An infinite number of tradable assets; there are thousands of cryptocurrency pairs
Cons
Huge losses might result from high volatility
Traded on lower leverage
Best Forex Brokers
Broker
Best For
More Details

Advanced Non US Traders
Read Review




securely through Avatrade website




Intermediate Non-US Traders


Read Review





securely through FXCC website






Overall Broker
Read Review





securely through Forex.com website




Professional Forex Traders

Read Review




securely through Interactive Brokers website



Best Crypto Brokers
Broker
Best For
More Details

Earning Rewards
Read Review




securely through Coinbase website




Altcoin Trading


Read Review





securely through Binance website






Sign Up Bonuses
Read Review





securely through Crypto.com website




New Investors

Read Review




securely through Gemini website



Best Forex Trading Course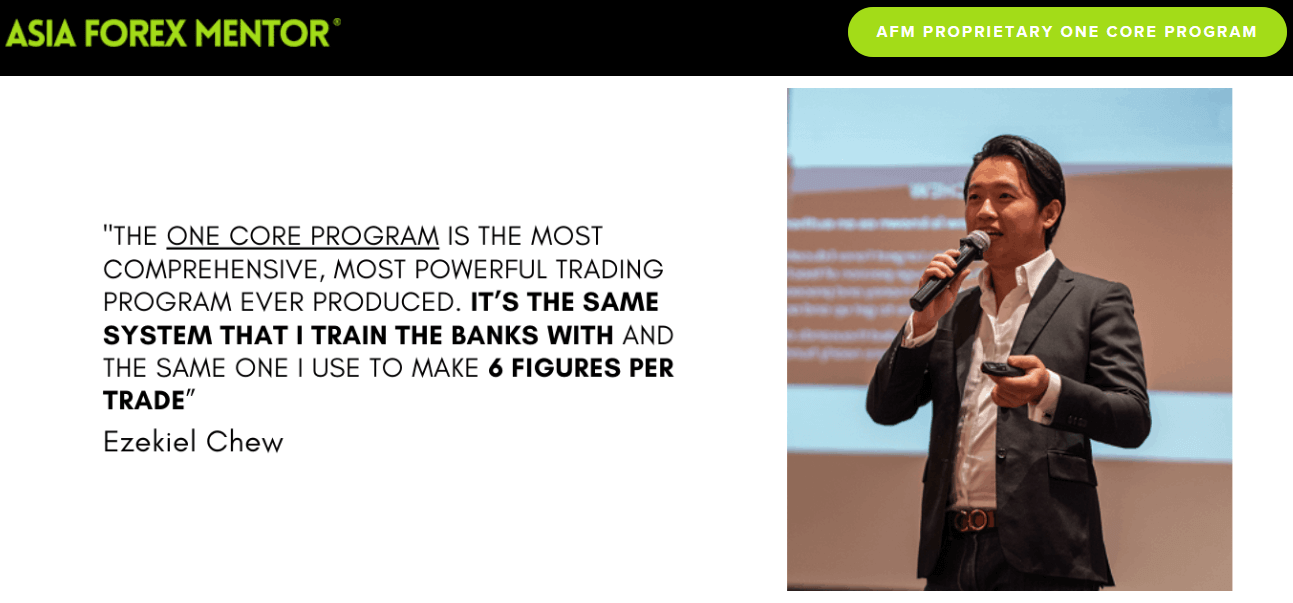 The internet is bursting with forex trading articles, videos, and training academies. Beginner traders are often confused in making the choice of which training package to choose. As of today, the best forex trading course is the 'One Core Program' provided by the 'Asia Forex Mentor' (AFM) website. It is created and facilitated by 'Ezekiel Chew' who has been trading the financial markets and training traders for several years.
The 'one core program' is a proprietary high return on investment (ROI) strategy that has been largely successful. It is the same tested and proven secret that Ezekiel Chew has been using to train bankers and clients from all over the world. Many institutional and individual traders who passed through the course have used the strategy to generate millions of dollars from the forex markets as well as other markets.
The course is designed for anyone who is willing to learn, no prerequisite knowledge is required. The trading course has more than 50 video lessons including 'Road to million formula' and 'Asia Forex Mentor proprietary point calculation system'.
| RECOMMENDED TRADING COURSE | REVIEW | VISIT |
| --- | --- | --- |
| | #1 Forex, Crypto and Stocks trading course. Ranked most comprehensive by Investopedia and Best by Benzinga. Free to Try! | |
Conclusion: Forex vs Crypto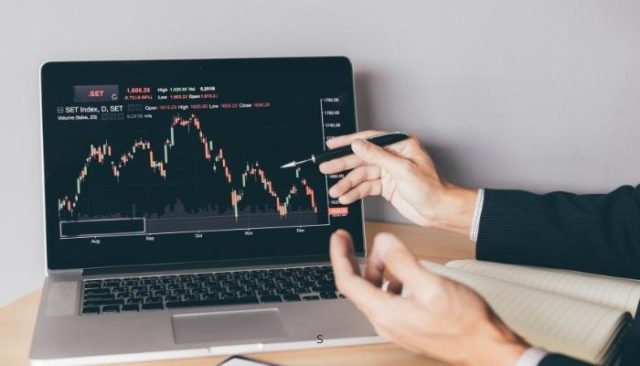 Forex trading involves the trading of currencies from the global forex market. The market participants comprise the international banks at the top, smaller banks at the middle, while the retail investors are at the lower tier of the market. It is currently the largest market in the world by market size and trading volume.
Crypto trading is the trading of digital currencies and NFTs for-profit purposes. You can buy and store crypto tokens from decentralized and centralized exchanges. It is also popularly offered as crypto CFDs by online brokers. There are thousands of cryptos and still counting.
Crypto and forex trading involves trading on software platforms that features historical price charts, timeframes, indicators, and similar technical analysis tools. Both forex and crypto markets are affected by the same market forces of demand and supply; political and economic statements and even social media posts.
The crypto market is much smaller, more volatile, and unregulated. A fiat currency can only be issued by a government or central bank but anyone anywhere can launch a cryptocurrency and list it on a crypto exchange. Crypto trading happens round the clock even on weekends and public holidays as the crypto market never closes.
Forex vs Crypto FAQs
What is more profitable, Forex or Crypto?
Crypto is supposed to be more profitable within a short time though much riskier. This is because of its high volatility. But, if you are an experienced forex trader with a huge investment and effective strategies, you may turn out huge profits more than crypto traders.
This is because many traders who go into crypto trading with the hope of making profits ultimately lose money courtesy of the high volatility in the crypto market. So, profitability is relative to the trader.
Can I trade crypto like forex?
It all depends on how and where you are trading forex and cryptos. If you are trading crypto CFDs from an online broker, then; yes, you can trade cryptos like forex. Here, you are only speculating on the price direction and not making any digital currency investment.
You can trade CFDs in crypto and forex with the same account, same deposit, and on the same platform. Though the analysis and strategy may differ, you can generally trade cryptos just like forex.
But, if you are trading on crypto exchanges; you need a hot wallet to buy and store your token. When trading on the platform, you are actually exchanging one crypto for another.
Which is more friendly to beginners, forex or crypto?
For each of the markets, a beginner will have to learn the terms specific to that market. He will learn to use the platform to place trades and carry out an analysis. Generally, a crypto newbie is likely to have a hard time understanding more intimidating jargon like forks, NFTs, blockchain, cartography, etc.
Every investment is risky but the risks confronting forex and crypto traders are slightly different. Higher risk is faced by cryptocurrency traders because; in addition to high volatile market conditions, cybercriminals seem to lurk around the crypto markets.
Exchanges are often attacked and digital coins worth millions of United States Dollars are stolen and lost forever. Individual traders are also targeted and their tokens are moved out of the crypto exchange to unknown wallets.
Many cryptocurrencies come and go. From time to time scammers launch a coin, resume trading on exchanges but then pull an exit scam and disappear with the trader's investments. Also, forks and discontinuations result in heavy losses. Hard Forks are radical changes in the blockchain network of a cryptocurrency. Most times, it causes uncertainty and high volatility leading to losses.
| RECOMMENDED TRADING COURSE | REVIEW | VISIT |
| --- | --- | --- |
| | #1 Forex, Crypto and Stocks trading course. Ranked most comprehensive by Investopedia and Best by Benzinga. Free to Try! | |
Like this Article? Subscribe to Our Feed!
Wilbert is an avid researcher and is deeply passionate about finance and health. When he's not working, he writes research and review articles by doing a thorough analysis on the products based on personal experience, user reviews and feedbacks from forums, quora, reddit, trustpilot amongst others.