How To Trade Forex For Beginners – An Important Know How For Traders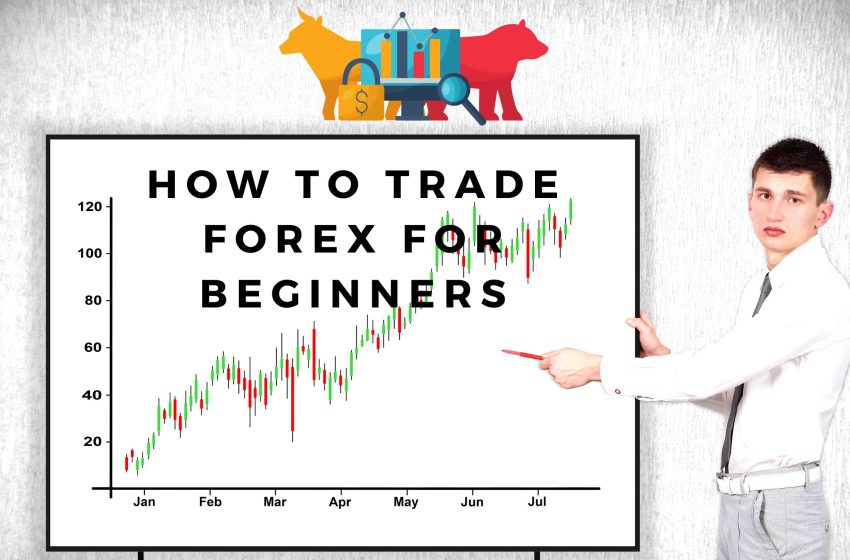 Want to jump straight to the answer? The best forex broker for traders is Avatrade
The #1 Forex Trading Course is Asia Forex Mentor
How To Trade Forex as a Beginner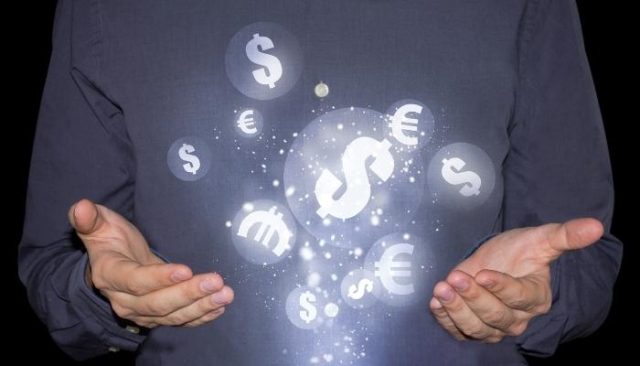 The most common question with Forex market beginner traders is always one.
How to start trading and make profits right away? The truth is most Forex beginner traders have the potential of earning from foreign currency transactions.
No one requires a professional qualification nor academics in the names of PHDs and Degrees to be a profitable trader in the foreign exchange market.
The starting point is recognizing that Forex market trading is a game. Next, you need to master the tricks to win using a correct trading strategy and doing it with consistency win as many times as possible to grow your account balances.
One most appealing fact is that even new forex traders can do Forex trading from the comfort of homes or while traveling the world.
However, as easy as it sounds, Forex trading is not an easy game, especially if you are new and lack the necessary set of skills to win your place among profit-making traders.
The reality is the skills you need in Forex trading are unique. And in case you lack the skills, you can get training to bring you up to speed.
Broker
Best For
More Details


Best Overall Broker
Read Review




securely through Avatrade website
Broker
Best For
More Details


Intermediate for Non US Traders
Read Review




securely through FXCC website
3 Skill Sets For Forex Trading
#1. Analysis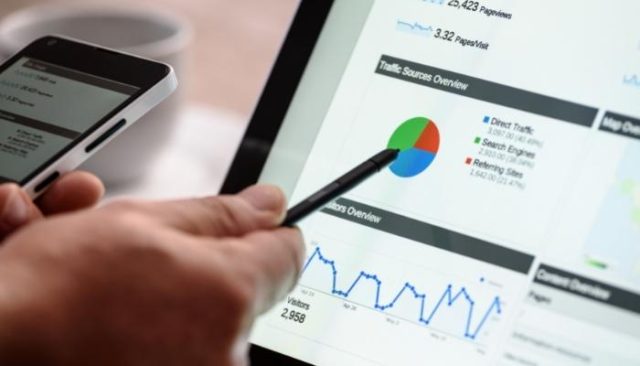 The analysis you require in Forex trading conforms to reading a book. One good instance is the way you analyze the charts of the MT4 trading platform – or any that applies in your case.
Reading the charts is almost similar to analyzing a book. The question you are asking yourself is – what is the chart telling me? The outcomes from reading the charts give you pointers into the trading directions.
In more applicable words, reading charts in the foreign exchange market is like trying to decipher the non-verbal communications of a party in a relationship. And indeed, it requires certain levels of analysis, and it all narrows down to analysis.
Overall, analysis of charts is the core pivot to retail forex traders – which is not as hard as most traders view it. It's plain simple, concentrating and reading a chart, then getting a probable outcome as to what the prices are saying.
Good Forex trading requires you to do the analysis and develop highly probable setups that can win you profits in light of the charts.
However, profits are not a guarantee – but diligent analysis gives you leads to greater odds of you increasing the chances of you winning profits.
#2. Patience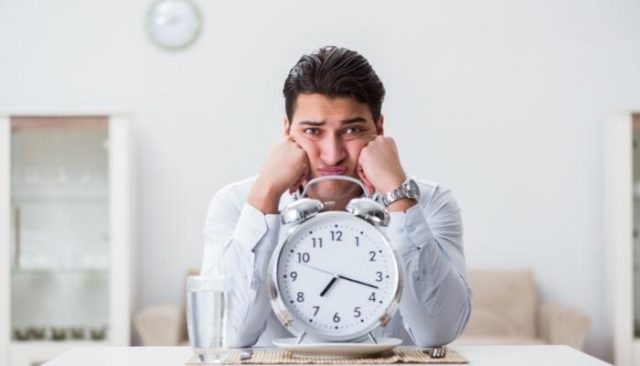 If you want to cultivate a winning culture in Forex market trading, Folks learn to approach your trading with great patience. Period!
In better words, you have to wait for a highly probable arrangement for you to enter the markets. So, if you find none, hold on- and this may go for days and weeks. It's better to have no trade at all than have one without proper analysis.
Entering the markets for the sake of it is a well-cooked goose for you to make consistent losses. It's that simple!
A good online forex broker will allow you to work with a demo account for however long enough to teat your trading strategy.
#3. Precision Striking Ability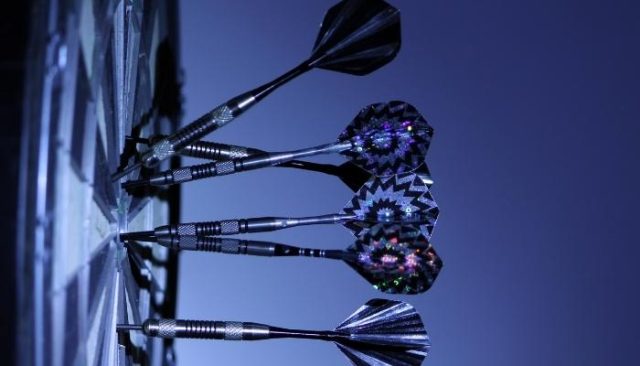 Master the ability to strike when an opportunity presents. If everything ticks right, it's your chance to hit enter. You have to be very precise at sniffing the conditions and marking an entry point into a market – very precise and with no hesitations whatsoever.
It's akin to knowing how beasts in the jungle hunt for prey– calculations of moves that add up to a very high opportunity to grasp at prey. It's so in trading CFDs, and your waiting builds you up, giving you an opportunity to tick the correct boxes, and at the best time.
Many traders have the ability to make it but often lose control when the opportunity presents. Quite a good number of others also get too nervous and enter trades too early- forgetting the analytical bit.
Precision in an entry or striking matters every time you trade forex. You must not be too slow or too fast. It's a delicate balance of both.
Never press enter too early, and otherwise, you must not be on the late side.
Once your strategy is clear and the conditions fall in your favor, all you need is to strike without fear or hesitation.
#4. Mute your Heart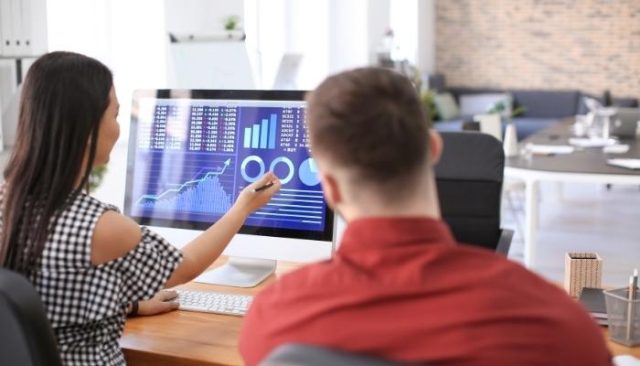 It simply means staying away from trading with emotions by muting your heart. Emotional trading is the primary catalyst to most trade entries that go wrong. And the basis of emotional trading is two-fold – fear and greed. These two will mess with your capital in forex in ways that will shock you. And they account for the biggest killers of FX trading dreams of many.
Look at two scenarios here where you go long/buy transaction, anticipating the prices to keep rising:
ONE: Precisely maintain the uptrend, and you marvel at the profit on your screen. You get too excited and lock the profits, fearing a downward reversal. You are a trader of a culprit we call GREED!
TWO: Prices make a dive right after you enter the markets. So what? You are losing money rapidly, but you close the trade fast, even while it was still farther from the stop-loss point. Sure, it's better to lose a small portion of capital now, not later. But your bigger culprit here is FEAR!
Looking at scenarios one and two above, both are products of rational thoughts. In life, you've learned about them in many other circles, and honestly, both cases are what your heart tells you.
But the most fundamental fact here is both you end up losing money rapidly in the Forex markets.
Consider scenario One. What if the forex market trends upwards into your area of the target take-profit zone?
And for scenario two, the market loops into loss yes, the stop loss position is not triggered, and the prices shoot up into your target profits region.
The lesson of both scenarios is to keep away from emotional trading. It will push you into little profits, or you'll close most trades too early or recklessly.
Emotional trading takes a massive toll on your profitable trading opportunities!
Keep away from emotional trading. In forex market trading, master the art of trading with what the markets are telling you. Move away from trading with whatever your heart tells you.
Master The Skill Of Forex Trading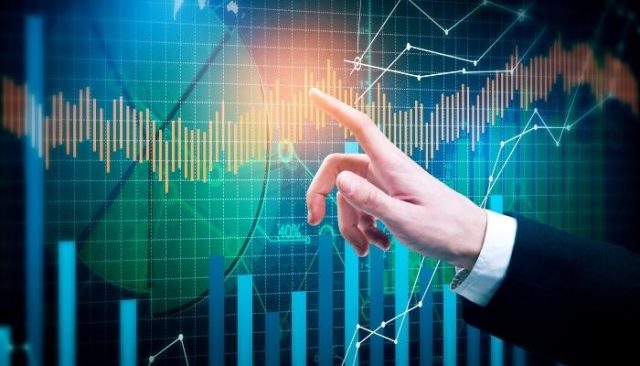 Time never waits for anyone. Retiring ages come sooner than we anticipate. And everyone can do their best to arm themselves with skills that earn incomes, especially towards making ample savings towards retirement ages. FX trading fits into that bill.
How old are you? Whatever age you are, consider the following scenarios:
ONE: Take to learning new skills like technical analysis. You may start with a demo account, as a step to upgrade to trade capital in live accounts It only takes you months to a few years to master any forex trading platform.
TWO: You learn nothing, no skill at all.
In either case, you'll grow old, and it's a constant thing. However, your odds of growing your incomes are very high via scenario ONE. And that'll give you numerous chances to accomplish goals in life, which you'll most likely shelf under scenario TWO.
Even if it takes you more than two years to grasp trading profitably, it doesn't matter. What counts is the tiny steps you make towards your goals. Whatever period it takes you before becoming profitable forex traders, you'll end up earning yourself a good income even as a retail forex trader – from anywhere you access internet connectivity.
Simply put, learning new skills has more value than none at all. Life only changes when we purposely take action, and the reverse is equally true. Half a decade down the line, life stagnates in a terrible state with no skill.
Learning is action taking, and it will amazingly transform things. Also, count backward, assuming five years are the longest it will take you to learn trading currencies and be consistently profitable. How much would you have gained in those past five years?
The second-best opportunity is not tomorrow, but today!
Kindly share this article with souls you care about and even help them reflect through the opportunities of learning a skill that promises to transform the future of their income brackets.
No action gets you no skills and equally no income.
Take a step to learn how currency trading works and you'll increase your chances to upskill and earn from FX markets. And do not underestimate trading on a demo account.
A demo account helps you try trading plans where retail investor accounts lose money that is unreal
| RECOMMENDED TRADING COURSE | REVIEW | VISIT |
| --- | --- | --- |
| | #1 Forex, Crypto and Stocks trading course. Ranked most comprehensive by Investopedia and Best by Benzinga. Free to Try! | |
Best Forex Brokers
Broker
Best For
More Details

Advanced Non US Traders
Read Review




securely through Avatrade website




Intermediate Non-US Traders


Read Review





securely through FXCC website






Overall Broker
Read Review





securely through Forex.com website




Professional Forex Traders

Read Review




securely through Interactive Brokers website



Best Forex Trading Course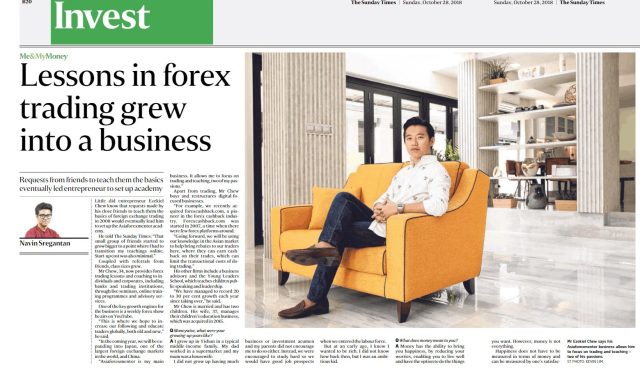 Investing in the Forex market might seem to be a daunting task especially if you are a beginner, and have just started exploring the Forex market. Although experience is said to be the best teacher when dealing in the Forex market, it is good to learn about the Forex market briefly before making your first investment.
There are several ways in which you can start expanding your knowledge of the stock market. You can either start reading books or ask for tips from your friends or family members who have prior experience of trading on the Forex platform. However, the former is a time-consuming method while the latter is not always a credible learning source.
If you want to learn about investing in the Forex market that would help you gain knowledge, and tell you all you need to know about the market, then you can opt for some professional courses available on the internet. These courses are developed by Forex markets experts who have years of training Forex traders.
Now, there are thousands of courses on the internet that claim to teach you about Forex investment. However, not all of these courses are reliable and give accurate information. So which is the best Forex course for learning the ins and out's of the Forex market?
Asia forex mentor course by Ezekiel is by far one of the best Forex learning courses on the internet, and they are one of the best learning sources if you want to expand your Forex trading knowledge.
They have been featured on multiple different leading forex platforms and Forex events happening around the world. Ezekiel's platform is the perfect solution for you to learn because their clients include multiple trainees and bank traders from private trading institutions around the globe.
It is the number one course available on the internet because it also reaches new bank traders and has fun managing if you want to make money from trading forex stocks and other commodities.
You can get a great return on investment by indulging yourself in this systematic course. Even if you are a beginner in the field and do not have enough experience and knowledge about Forex trading, you still join this program with zero knowledge. Everything will be taught to you from scratch, and you can enroll yourself in this program right now to get started.
Check out the testimonials on the website and start your Forex trading journey right away. The good thing about this course is that you will be crystal clear about what you need to do from day one.
They are using a return on investment approach to teaching their students. It is a scientific method of beating the market, and you will not be taught this somewhere else.
| RECOMMENDED TRADING COURSE | REVIEW | VISIT |
| --- | --- | --- |
| | #1 Forex, Crypto and Stocks trading course. Ranked most comprehensive by Investopedia and Best by Benzinga. Free to Try! | |
Final Thoughts on Trading Currencies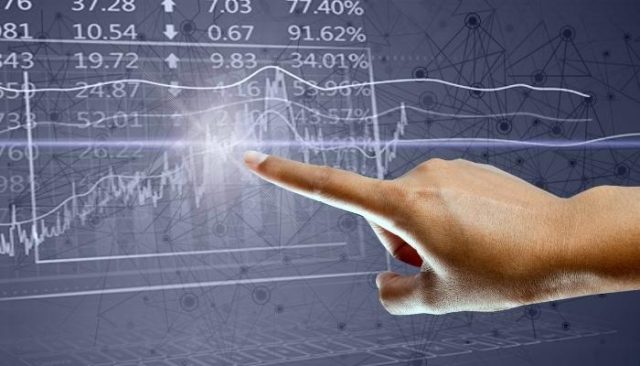 Forex market trading takes advantage of changes in the exchange rate and presents an opportunity to take on either as a passive model or full-time. In reality, most traders fail by approaching the whole thing on the exchange rate wrongly.
The skills one needs to excel in Forex market trading are unique. You will not find that in any formal school around, also you must not get a certificate or any academic qualification to win in FX. It's the main reason you'll find platforms like Asian Forex mentor playing the plugging into spaces to help traders upskill.
It's best to approach trading as a game. And there are two critical pillars of successful trading that are approaching trading.
Two Key Pillars to Excellence Trading Forex Market
Removing the elements of trading with the heart, whose two biggest culprits are fear and greed. The exchange rate is a fluctuating variable, and to be on the winning side, keep fear and greed away.
Trading with timely, focussing, and pouncing on opportunities. Locate good currency pairs and you can spot them after taking adequate time to analyze the charts and what the prices say.
Every forex trade is an opportunity with a high probability of returning your initial investments in either time and resources to learn. Going for it now is the best you can do- not later. Change your mindset and accept to learn however long it takes. Accept to be corrected by trainers and mentors, accept to pay for premium courses whenever you can.
What is the Best Advice to Beginner Traders?
The best investment advice is – to work on your trading strategy and follow the advice of a good mentor to end up with clear forex trading strategies.
A good trading strategy guides the analysis of a currency pair or any other trading CFDs. Whatever analysis you take on: fundamental or technical analysis, your strategy gives you a Yes or No from the price movements.
With a correct trading strategy, you approach every forex trade or trading CDFs with confidence. Especially for traders relying on technical analysis for trading strategies, price movements are enough to help them spot an opportunity on specific trade currency pairs.
It helps minimize on chances of picking on a losing trade. Although, there's an encouragement to consider market news in the currency market. That's where fundamental analysis applies, and more so for the major currency pairs.
It also helps to know what type of a trader you are.
Do you have a defined trading plan?
Do you swing trading according to market movements? Or scalping where you close positions every trading day?
Do you have a trading partner? In some cases, it helps to analyze market movements as a team.
Are you among the technical traders and what level is your trading experience?
What type of retail investor accounts do yon hold. There may be good perks of owning a trading account as a company and not as an individual.
So over to you aspiring forex traders
If you navigate everything right with a good forex broker, a forex trading account with $100 is already a huge amount of capital. Brace yourself with good analysis, whip out emotions, and you should grow it consistently in the foreign exchange market.
Pick the notes here and piggyback on the pointer to come up with an excellent trading plan. Also bear in mind that you should not interpret the tips here to constitute investment advice.
How To Trade Forex – Beginners FAQs
Can I teach myself to trade forex?
The short answer is – Yes.
Learning forex trading for beginners is a real challenge. You can teach yourself to trade Forex and go on to be an excellent trader. But not many make it through that approach. The skillset you require are not things you can grasp from reading by yourself or watching a video.
Forex Trading is a game that requires emotional balance and monitoring of the exchange rate. Should you want to go and do it on the job and make losses while at it. True, you can learn from the mistakes, but most traders keep away from persevering through. Of course, losses are a pure put-off.
Learning to control everything by yourself can be nerve-wracking. But you can make it through and master forex trading. It's a path that may unnecessarily lengthen your learning curve.
The best approach would be to get in touch with mentors, paid or not, to take you through the bits of analyzing charts of suitable currency pairs and placing trades. However, if you can have a mentor or group of like-minded persons, you can go about it by yourself.
While at it, over time experience with financial markets will bring you to foul-proof models of trading forex. In better words, they are forex trading strategies.
| RECOMMENDED TRADING COURSE | REVIEW | VISIT |
| --- | --- | --- |
| | #1 Forex, Crypto and Stocks trading course. Ranked most comprehensive by Investopedia and Best by Benzinga. Free to Try! | |
How I can start forex trading as a beginner?
If you feel like taking a go at trading as a beginner, please go for it. The good thing is you can start on forex trading for beginners on demo accounts at any time. Many brokers offer you that leeway for free to any forex trader. It's a great way to feel the trading platforms you can explore.
Trading forex on demos is a good way for a forex trader to test the understanding of the basic entry and exit points. It also gives you a hand of feeling at analyzing charts through tools/or indicators by targeting good currency pair.
A good number of mentors vent great opposition to demo trading. They feel it's a no value-adding thing since traders do not experience the sting of a loss. Demos give you virtual money, which you can trade and replenish at will. But the reality is different; you lose money, that's it.
Demo trading is a great way to test trading strategies. You can also train yourself to hold on to trades alone. If it's your first time trading, I caution you to go at it will very low lot sizes, also work with low capital, and as well trade on pairs that seem to have lower escalations over long timeframes.
Can I trade forex with $100?
Yes, however, this will depend on online brokers, and with internal policies, the brokers, or other regulations put in place.
If you work right with a winner trading strategy, there's no reason why $100 trading accounts should not grow tenfold with time. It may appear tiny, but with the correct approach in trading forex, you'll be amazed at how much you can gain from it. And the ultimate goal of trading is to increase your capital more than you can lose it.
Also, access to huge loads of capital can give you a better edge. Unfortunately, it does not make you the best at trading forex. But, the best trader does:
Start trading on demo accounts to firm up on your trading experience in foreign exchange markets
Good analysis to locate good currency pairs, the exchange rate, and price movements
Holds patiently to positions with a correct trading strategy
Work with a credibly good forex broker
Uses all the above plus good online brokers to compound a small account into great figures.
Good brokers and trading platforms bring onboard expert forex traders to help newbies onboard with their forex trading platform and start trading forex.
| RECOMMENDED TRADING COURSE | REVIEW | VISIT |
| --- | --- | --- |
| | #1 Forex, Crypto and Stocks trading course. Ranked most comprehensive by Investopedia and Best by Benzinga. Free to Try! | |
Like this Article? Subscribe to Our Feed!
Wilbert is an avid researcher and is deeply passionate about finance and health. When he's not working, he writes research and review articles by doing a thorough analysis on the products based on personal experience, user reviews and feedbacks from forums, quora, reddit, trustpilot amongst others.